Best 21 Gay Nude Beaches Around the World (Updated 2023)
Have you been wanting to visit a gay nudist beach but the weather is chilly where you live? There is always summer someplace in the world, so don't worry!


Elevate your summer vacation by going to the nearest and best nude beaches in your area, and see for yourself what the hype is all about. Here are the top 15 best gay nude beaches around the world:
Platja des Cavallet, Ibiza, Spain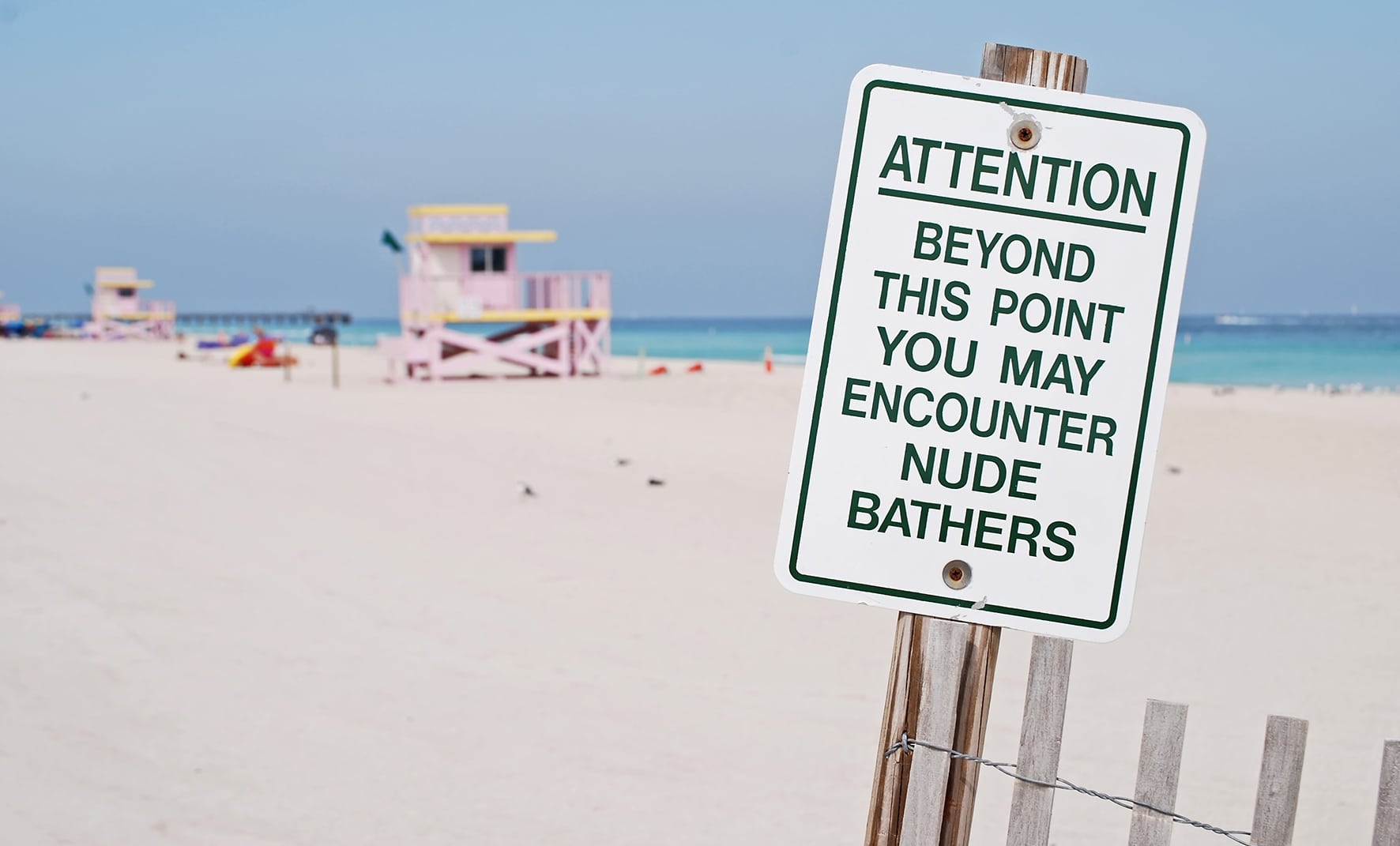 Nude beaches have been famous and common in Spain for many decades. In fact, Spanish law stipulates that nudism in public is not prohibited, and anyone can strip naked if they wish to! Located in the city known for its nightlife and loud club scene, Platja des Cavallet in Ibiza is a picturesque sandy beach surrounded by dunes and pine trees.
Es Cavallet's pristine sand and crashing waves make it an incredibly gorgeous beach, and its geographic location also offers views of both Ibiza Town and Formentera. The official nudist spot is in the center of the beach, while on the southern end of Platja des Cavallet is a vibrant gay scene centered on a fantastic beach café.


Check Gay Spain – Ultimate Travel Guide, Hotels, Restaurants, Bars & Activities




Tamarama Beach, Sydney, Australia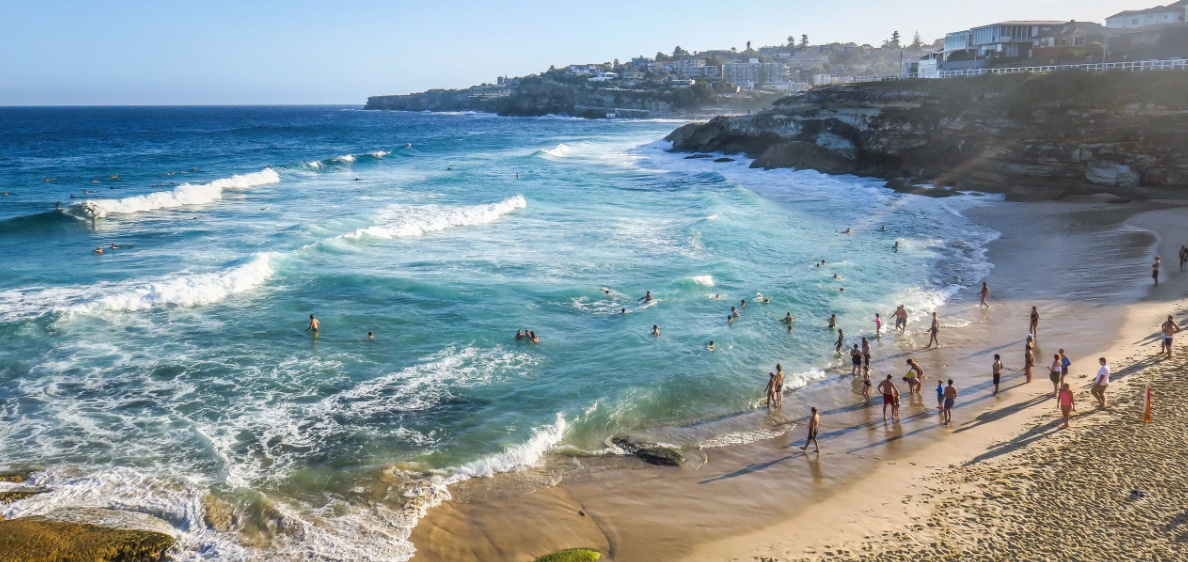 Found in the heart of Australia, Tamarama Beach is located next to the famous Bondi beach. While it is small compared to Bondi beach, it was once known as the gayest beach in Sydney, earning its title of 'Glamarama.'


The cove here is pleasant, despite being a little small. On top of its pristine waters, Tamarama Beach also houses a quaint cafe perfect for cooling down, a playground, a barbecue area, and other entertainment amenities.


Be warned, however, that its waters are not for the faint-hearted. It is the most dangerous patrolled beach in New South Wales, and the strong rip currents make the area frequently off-limits to swimmers; thus, it is advisable to heed the lifeguard's instructions.

Farme Beach, Rio de Janeiro, Brazil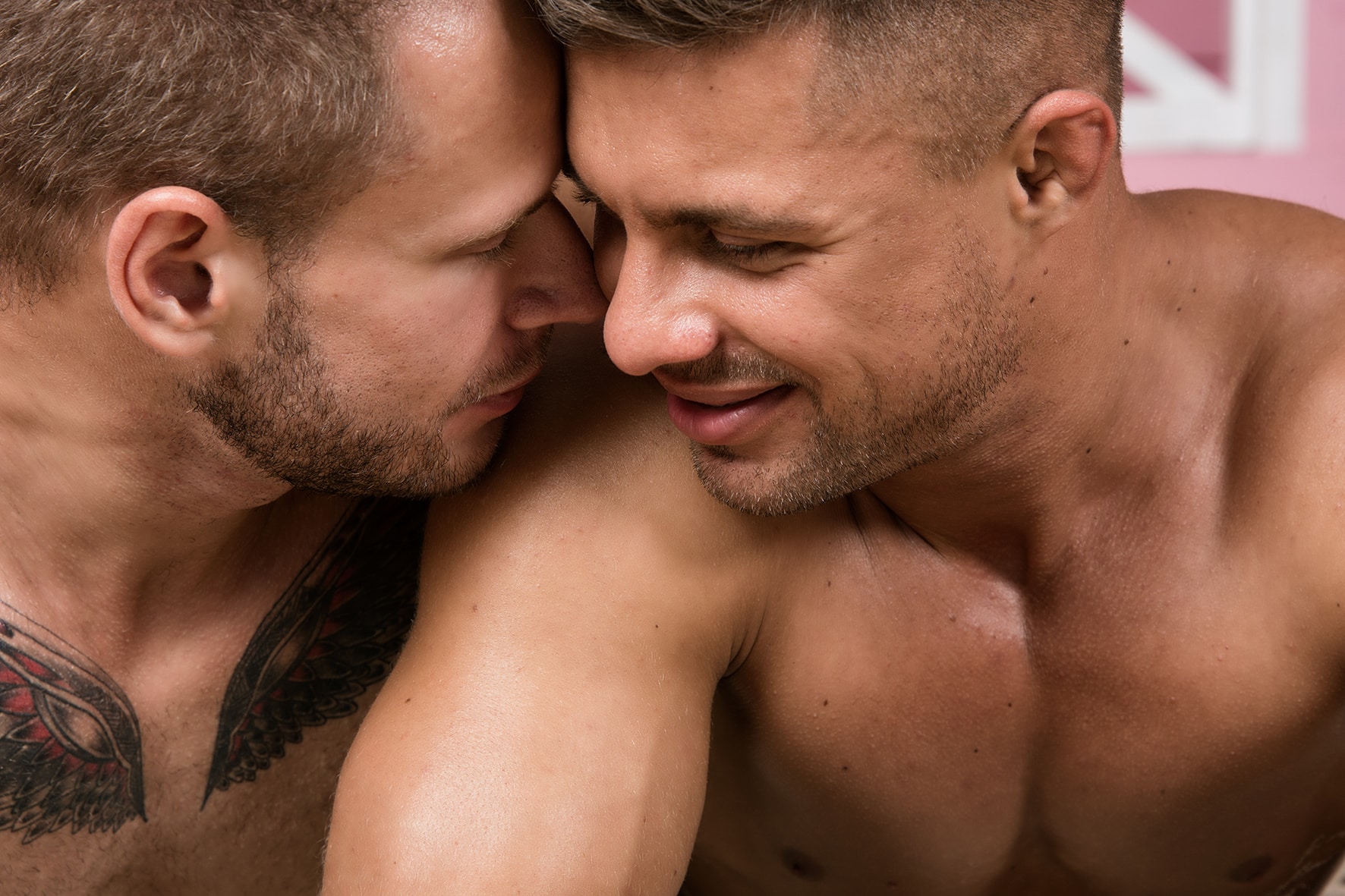 Ipanema of Rio de Janeiro is undoubtedly one of Brazil's most popular tourist destinations, if not the entire world. From its stunning mountain views to excellent surfing waves, there are so many things to experience in the city, and on top of the list is visiting Farme Beach!


Along the beautiful stretch of sand is an area – signified by towers 8 and 9 and rainbow flags, known as the Farme gay beach. On most days, the site will have a sizable crowd of gay men wearing short shorts or nothing at all. You can enjoy the experience by either swimming in the calm waters, socializing with others, or simply renting a beach chair and umbrella to people-watch and enjoy the scenery.



Little Beach, Maui, Hawaii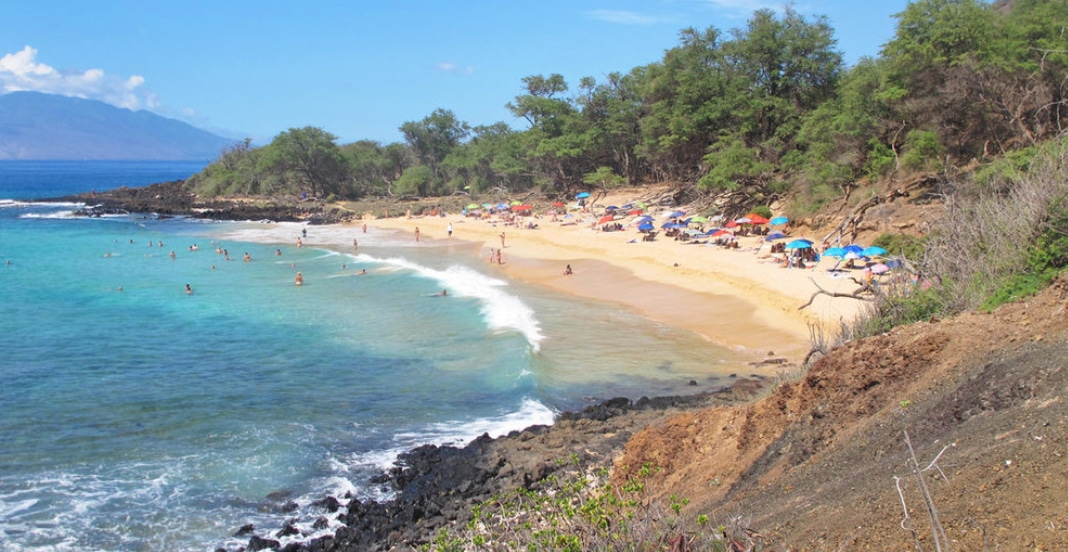 Maui, commonly referred to as "The Valley Isle, "is Hawaii's second largest island. According to Conde Nast Traveler readers, it has spectacular sunrise, sunsets, and immaculate beaches, making it the "Best Island in the U.S."


Most gay locals and tourists visit the Beach specifically for its nude scene. Although it is technically against the law to be publicly naked in Hawaii, Little Beach is socially accepted and given an exception.


Little Beach will reach and even exceed all your expectations. It has excellent waves, and the current is perfect for surfing and/or boogie surfing. However, it is also ideal for people who want to play in the calm water! While it is called little, the area is actually spacious, giving everyone enough space to relax and enjoy the sun.


If you are lucky enough to find yourself on the Beach on a Sunday, you will get the privilege to enjoy the assemblage of fire dancers and other performers.


Check the Gay Hawaii – Ultimate Travel Guide, Hotels, Restaurants, Bars & Activities



Balmins Beach, Sitges, Spain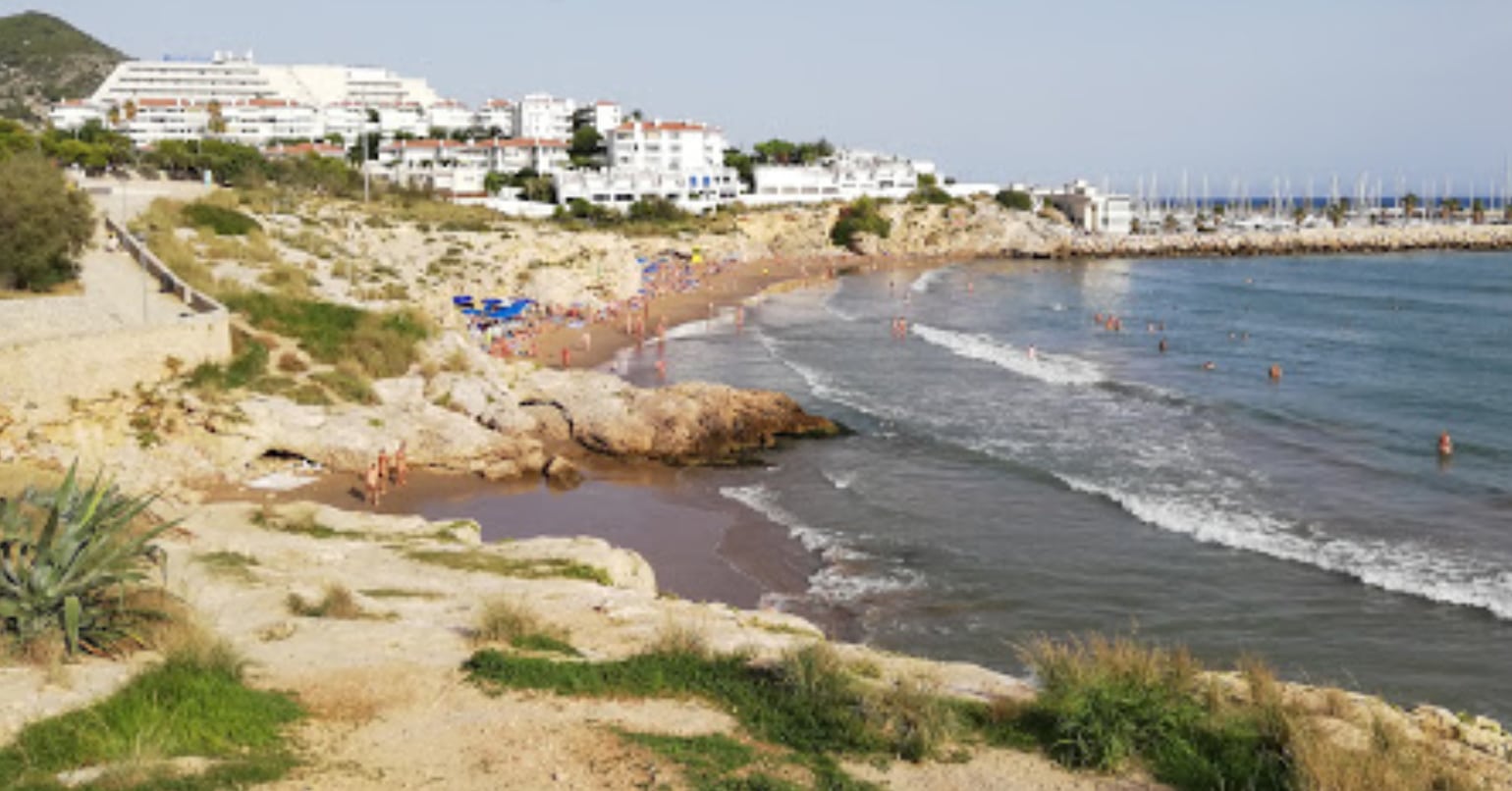 Balmins Beach is another in-demand nude beach in Spain. The beach is just a few minutes away from the city center, making it a famous short trip destination for locals due to its accessibility. Space on the beach can be a bit scarce, especially during the summer, due to its popularity and size.


While Balmins Beach is famous among the gay community, it is not exclusively gay. It invites a diverse set of people from different nationalities, ages, and genders. The well-kept and sandy beach has a terrific beach bar and food stalls, offering affordable and delicious meals and snacks.


Balmins Beach offers amenities that include lounge chairs, umbrellas, massage services, shower rooms, and free Wifi.



Sandy Bay Beach, Cape Town, South Africa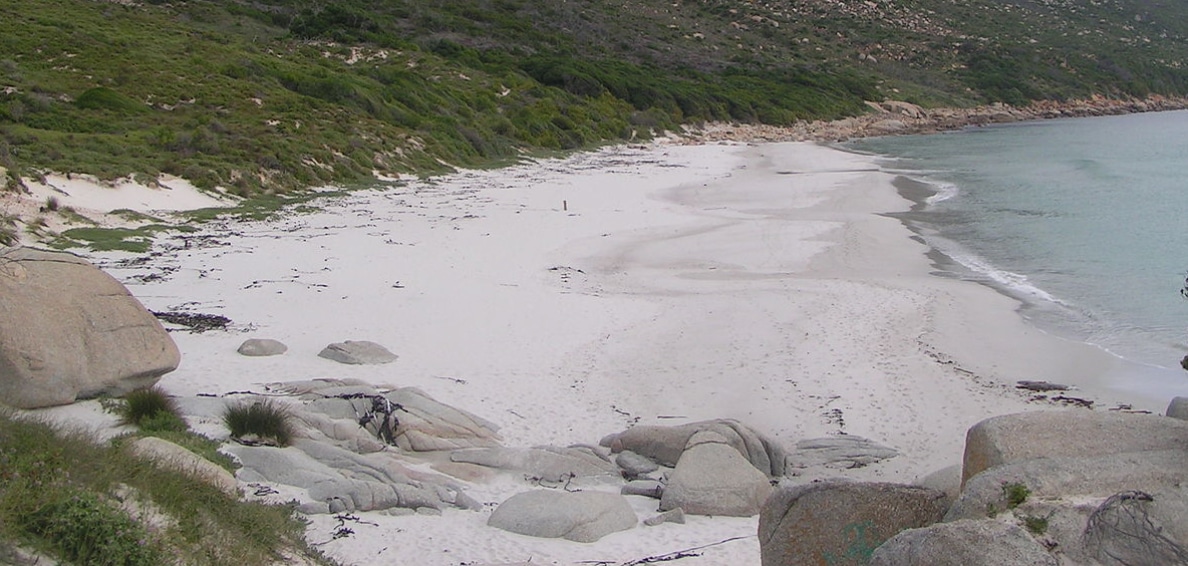 The colorful and historic city of Cape Town is known for many things, one of which is its world-renowned beaches. Sandy Bay Beach is a beautiful yet secluded nudist area in South Africa, offering a peaceful atmosphere for free-spirited gay men. It is nestled within the peaks of the Twelve Apostles Mountain range.


The stunning white sand beach is home to dolphins and seals and is well-liked by surfers because of its surf breaks. Sandy Bay Beach is the only unauthorized nudist beach in South Africa, drawing in many hikers, environmentalists, and people who just want to escape the throng at more prominent beaches.



Brighton Naturist Beach, England, United Kingdom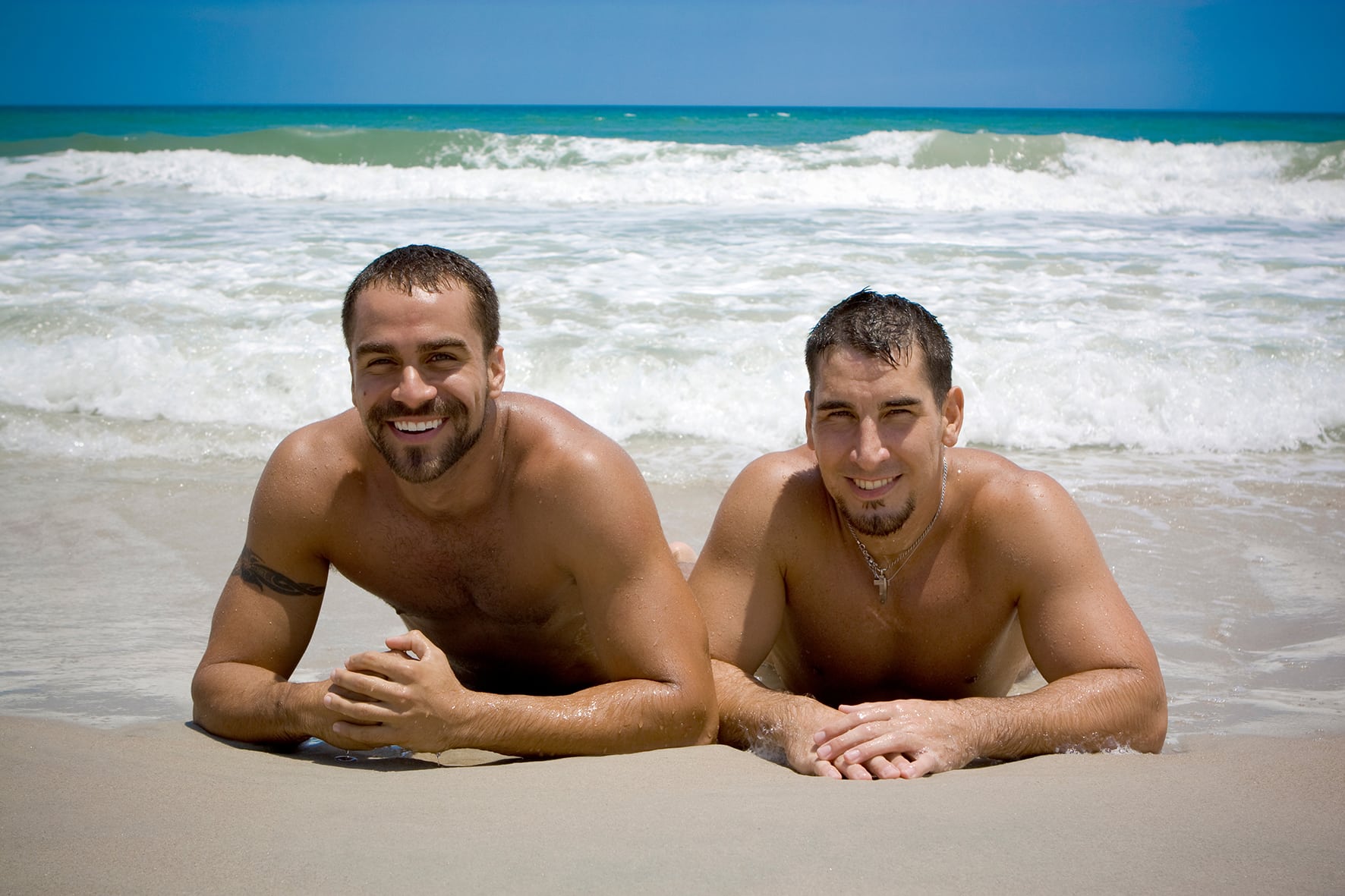 Brighton has always been ahead of its neighboring cities in terms of progressiveness, and this is especially evident with its naturist beach. The Brighton Naturist Beach was launched in 1980, making it the first public naturist beach in the United Kingdom.


It is Britain's most accessible naturist beach since it is close to the city center of Brighton. The beach is located at the eastern end of Brighton's main beach, just a mile's walk east of Brighton Pier in the direction of Brighton Marina.


You can easily spot it since rocks and signages are placed to demarcate the nudist area.



Paradise Beach, Mykonos, Greece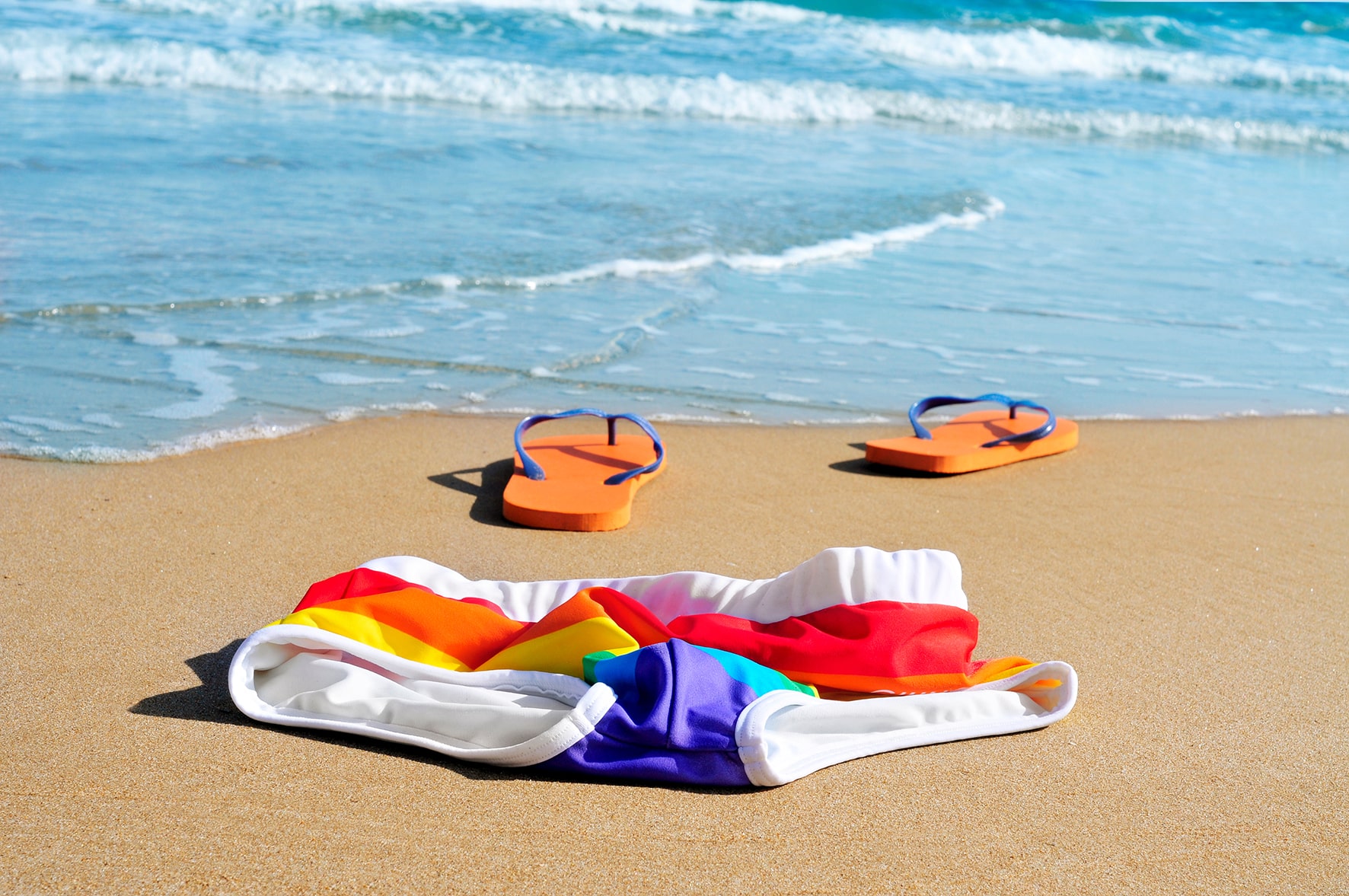 Greece is home to some of the most beautiful swimming beaches in the world, and everyone is welcome here, whether fully clothed or not. Even though not all are officially recognized as official nudist beaches, the nation is famous for its clothing-optional swimming locations.


Paradise Beach is on an island famous for its wild nightlife – Mykonos. This well-loved gay destination, one of the top nudist party beaches in the world, is truly world-class. Plan your vacation to coincide with the full moon celebration, which happens every month and turns Paradise Beach into one of the largest nightclubs on the island.



Greece is also included as one of the Top 8 Gay Honeymoon Destinations.



Es Cavallet, Ibiza, Spain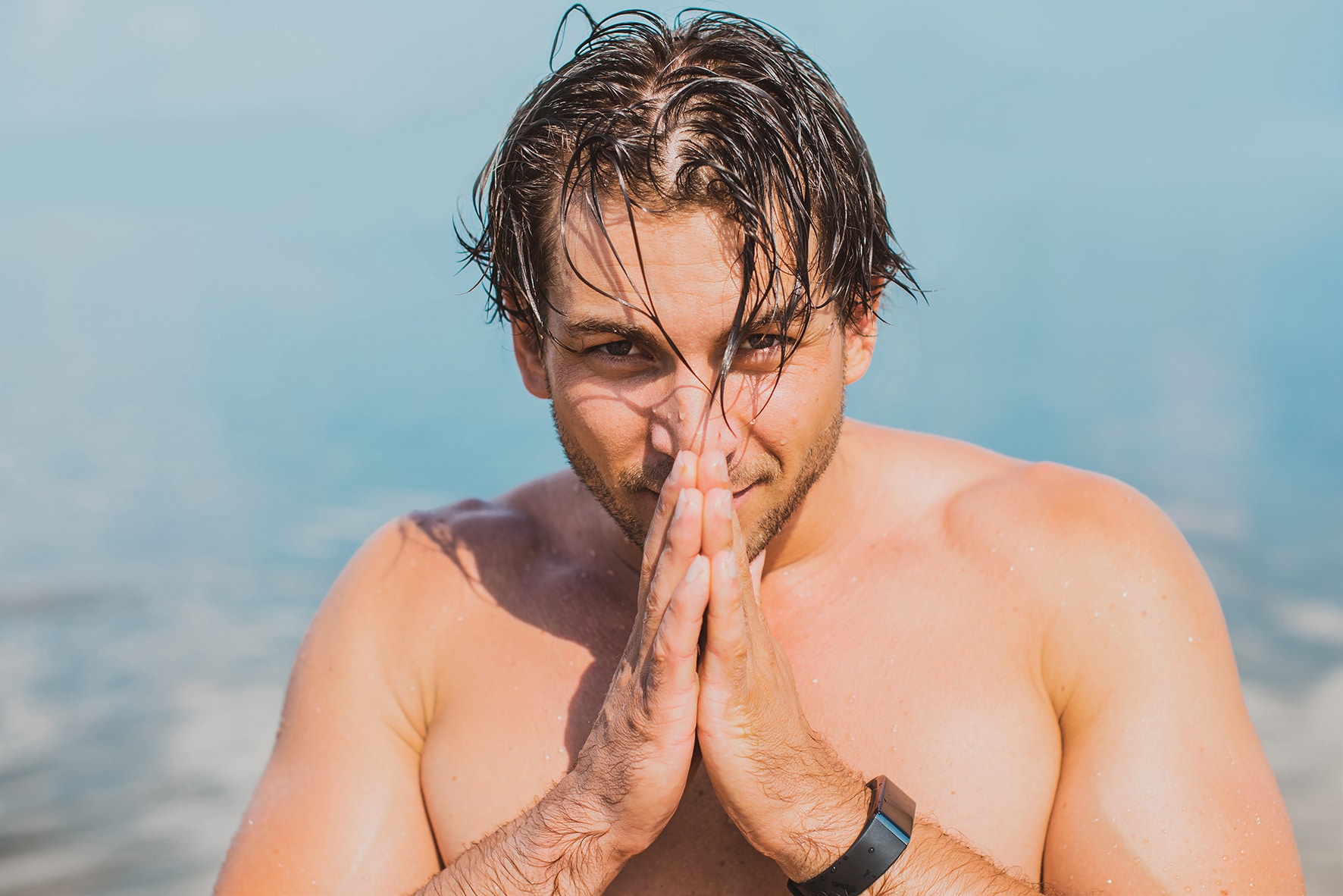 Once again, from Spain's beautiful and liberated country, Es Cavallet should be your top nude beach destination of choice! Es Cavallet's long and magnificent stretch of white sand and turquoise water is located in the Natural Area of Special Interest Ses Salines. While it is famous for being a gay nude beach, it is not exclusively gay and welcomes everyone.


If you're searching for a laid-back beach on the southern part of the island where you can be bare naked, Es Cavallet is the perfect beach for you. The beach also has three famous restaurants frequently visited by celebrities, specializing in seafood dishes and summer cocktails. Even inside these establishments, you can still enjoy the breathtaking ocean views, relaxing music, and sophisticated Spain atmosphere.



Halouver Beach, Miami, Florida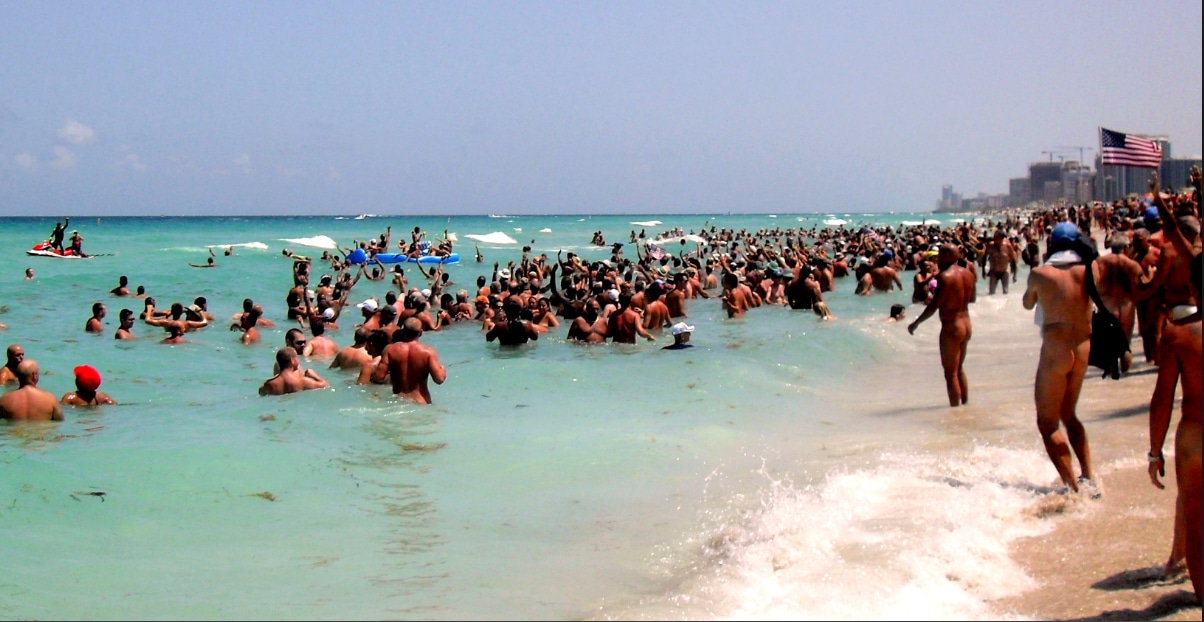 At the northern end of the famous Miami, Halouver Beach is one of South Florida's most stunning nudist beaches, making it a popular beach choice for gay men from Florida and neighboring states.


It holds pure white sand shores, open ocean surf, several picnic areas, landscaped sand dunes, and concession booths. More than being an ideal place to relax and sunbathe, the beach's waves and currents are also perfect for swimming and surfing.


Check the:

Gay Miami – Ultimate Travel Guide, Hotels, Restaurants, Bars & Activities




Fire Island Pines, New York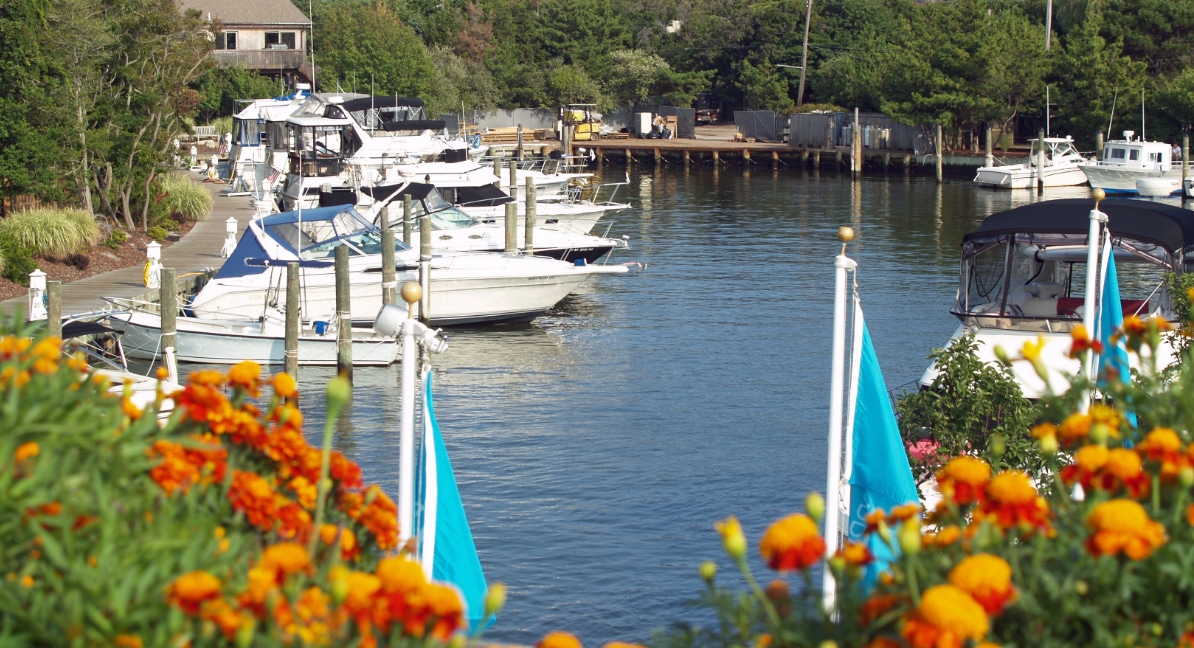 The beautiful city of New York is more than its Empire State Building and the Statue of Liberty. It is also home to beautiful beaches and a warm community! There are several nudist beaches on Fire Island, including Lighthouse Beach, Kismet, Cherry Grove, and the Pines.


Rules on nudity vary depending on the area– some may allow full nudity while others need coverage on the genital area. Among the beaches on the beach, Cherry Grove is the fully nude one, and the Pines is the fully exclusive gay beach area.


Cherry Grove's shoreline is a well-known nudist beach. No one usually bats an eye if more or fewer than 50% are fully naked. On the flip side, the Pines is often comprised of 90% gay men. Positioned on the bay side are numerous shops and a few pubs, giving tourists several activities to try. Although there are increasingly more families and mixed-race couples visiting the beach, especially during the week, it is still heavily dominated by men.



Bellevue Beach, Copenhagen, Denmark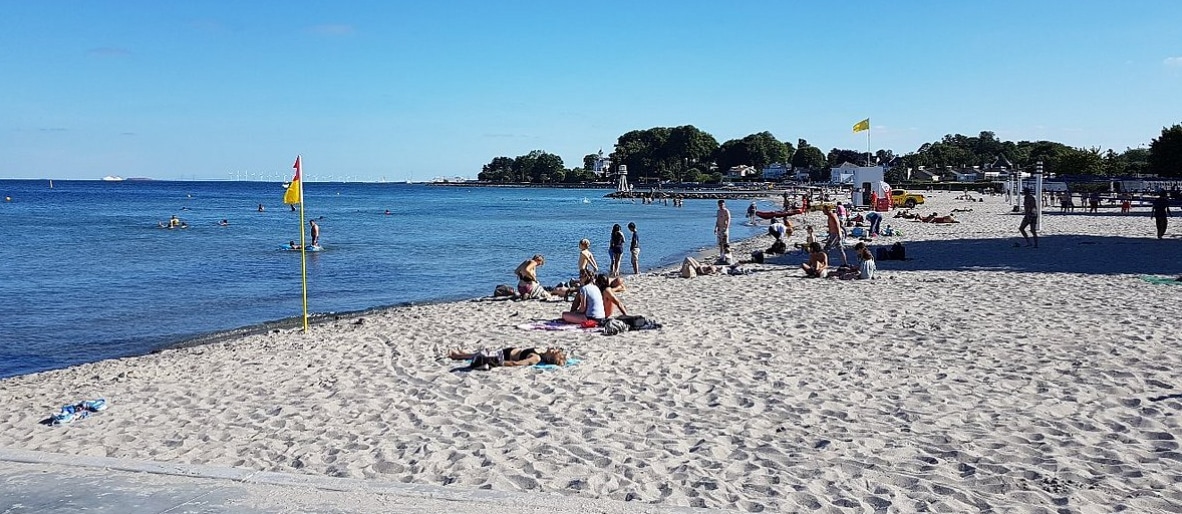 If you're planning to visit Bellevue Beach, arrive early to secure a great spot! The pleasant view of the Oresund bridge could be seen from the beach, as well. Take note, however, that only a partition of the beach is fully nudist, while the other half is reserved for families and topless beachgoers.


Bellevue beach is located near the beach's northern end, just a quick community from the city center to Klampenborg Station. It attracts a young, carefree population who enjoys blasting music and generally partying it up. And while there isn't much infrastructure in the area, it still has lifeguards and accessible shower areas.



Elia Beach, Mykonos, Greece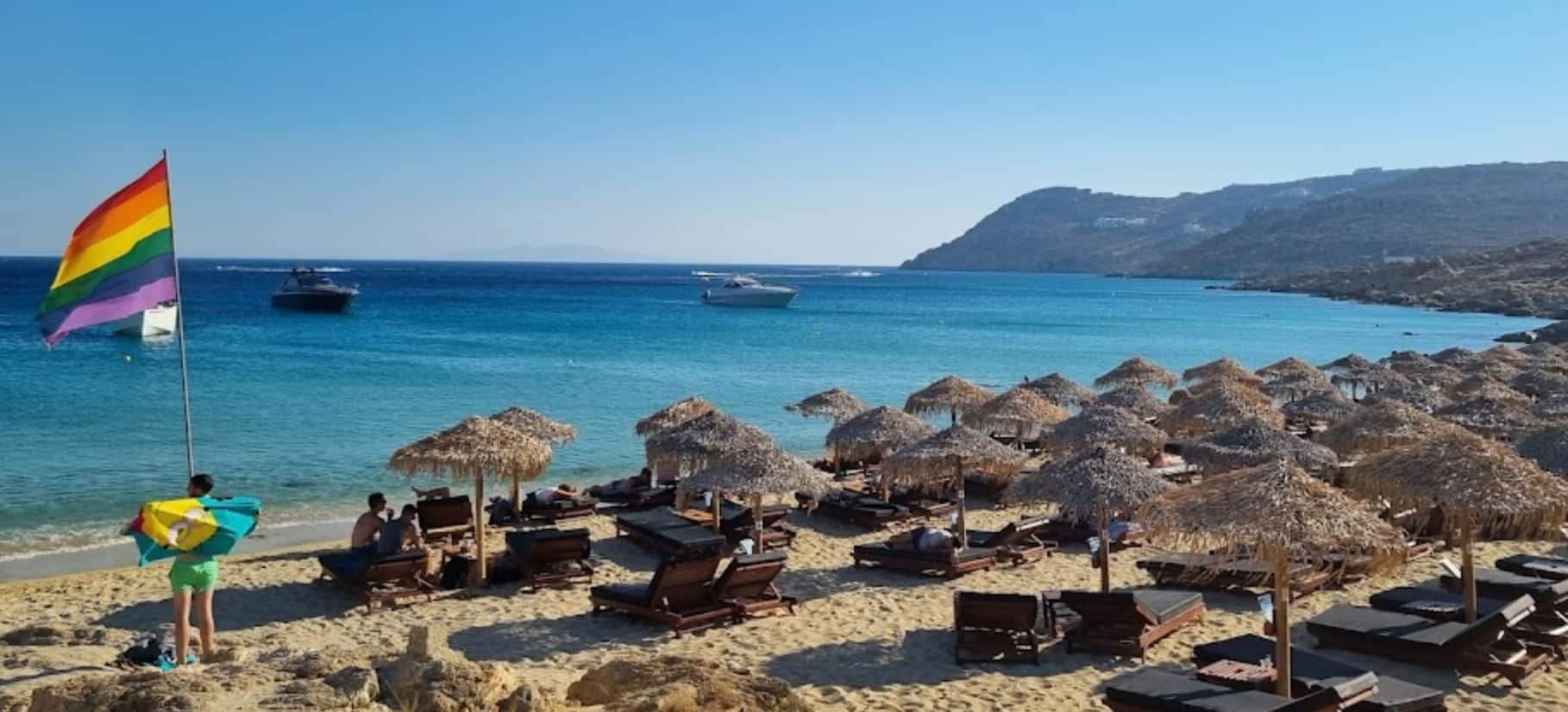 Elia Beach is the largest and most gorgeous nudist beach on the island of Mykonos. The beach is just half an hour away from Mykonos Town and can also be reached by public commute.


Elia Beach shares Mykono's "live and live" motto, making it a perfect place to chill and let loose. Although it is nearly covered with sunbeds and parasols, there is usually a tiny area where there are no sunbeds for people who would rather lay on the sand. The throng of LGBT beachgoers is also located on the site, free of sunbeds.



Abrico Beach, Rio de Janeiro, Brazil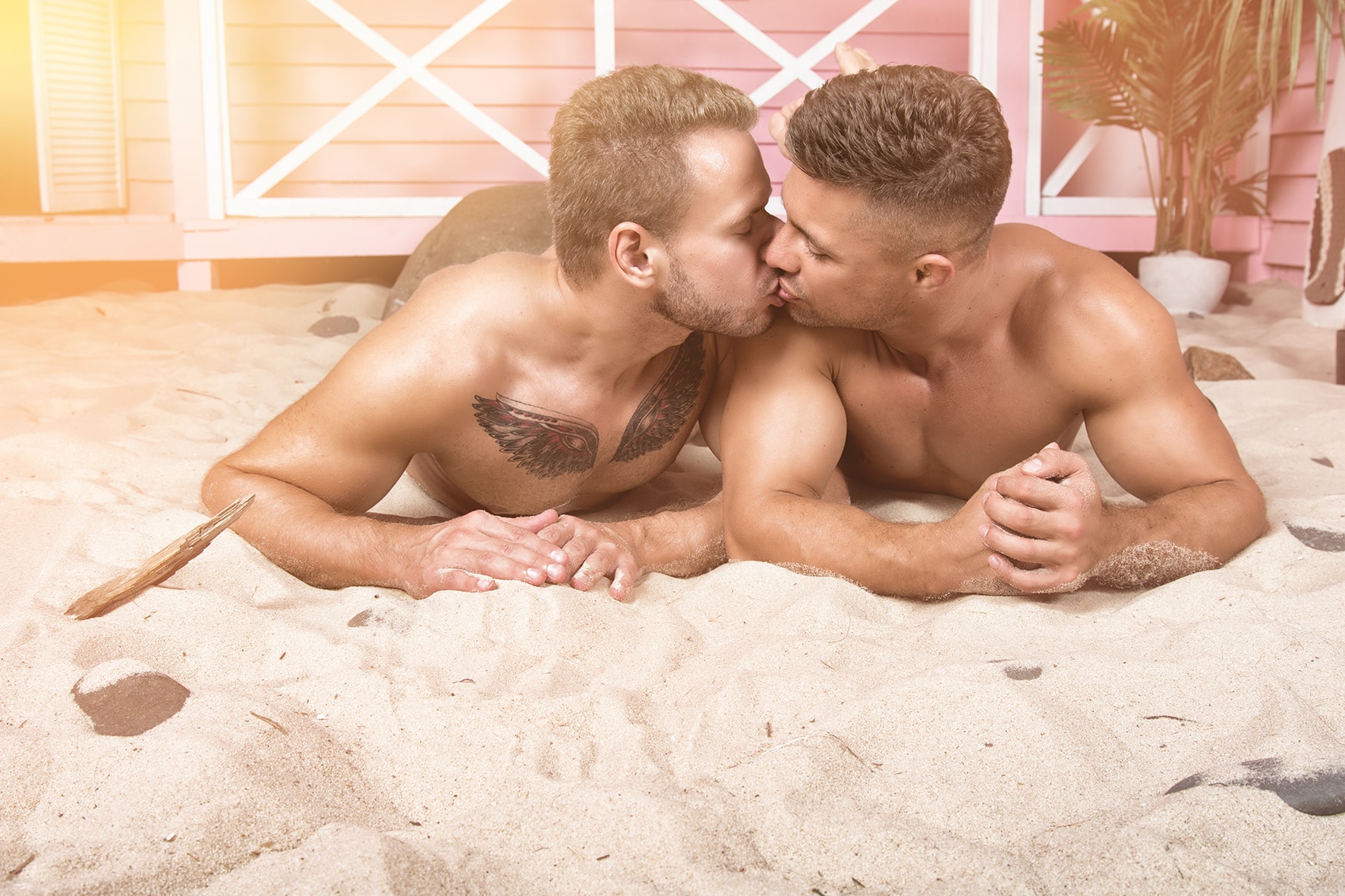 Abrico Beach is situated in the easternmost part of Grumari Beach. Like many other nudist beaches, the gay scene is lovely, with diverse visitors.


It is a long way from Rio, but the long drive is undoubtedly worth it! The beach is not as spacious as other beaches, and the tide can get really high sometimes, but it is always a magnificent sight. The gay men prefer to stay at the end of the beach, while straight men and couples stay in the first half.



Lokrum Island, Dubrovnik, Croatia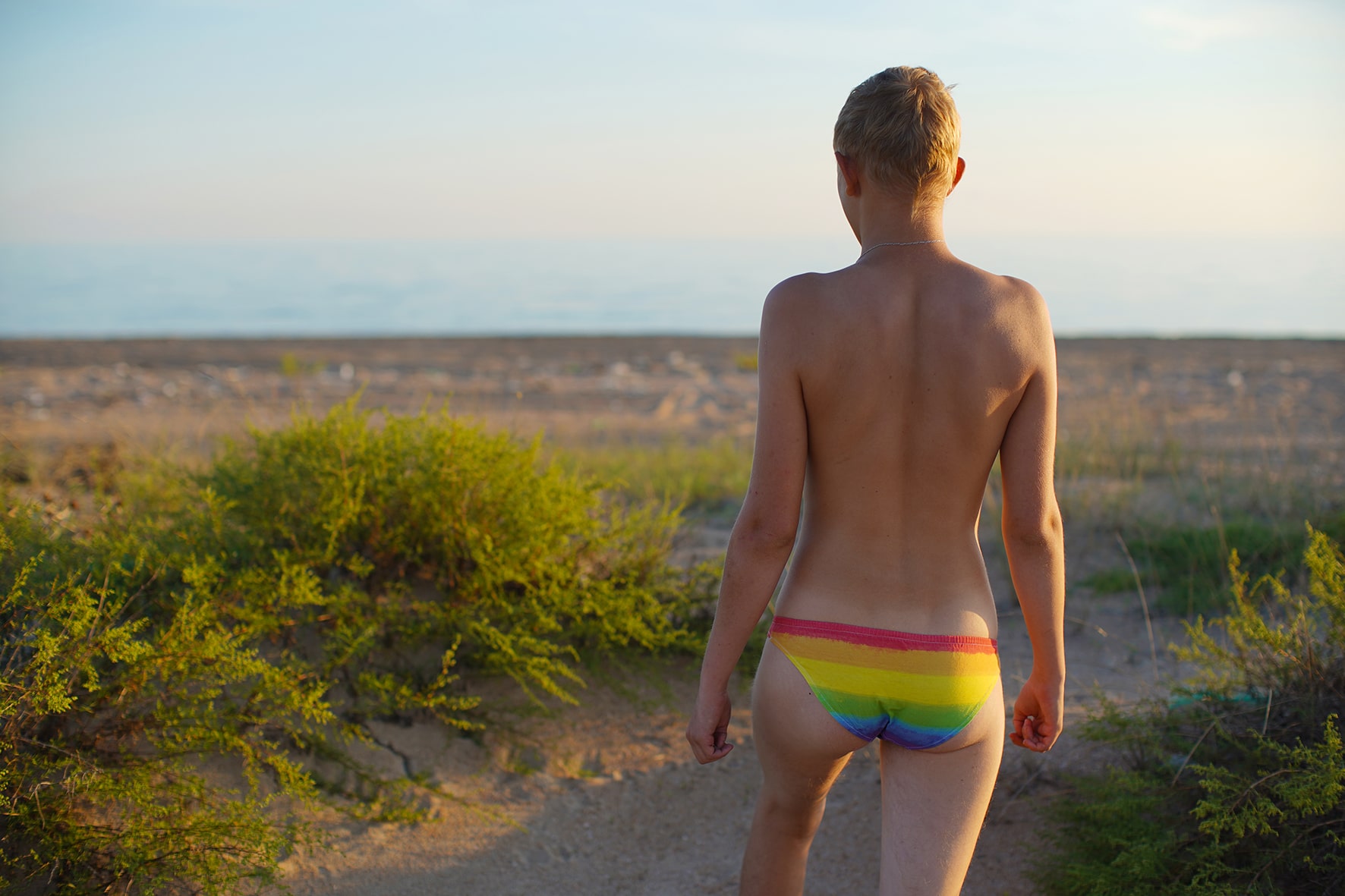 Lokrum Island is just one boat ride away from the city center! The nude section of the island is ginormous and serene even during the summer. It is famous for its gorgeous water and surrounding boulders.

A modest bar and shower area are the centers of the nude beach. Additionally, there are some great spots to rest and nap in the shade just above the surrounding rocks and several routes through the bush to cross the island.

It is challenging to catch a great spot, but the search is worth the time and effort!


Black's Beach (San Diego, California)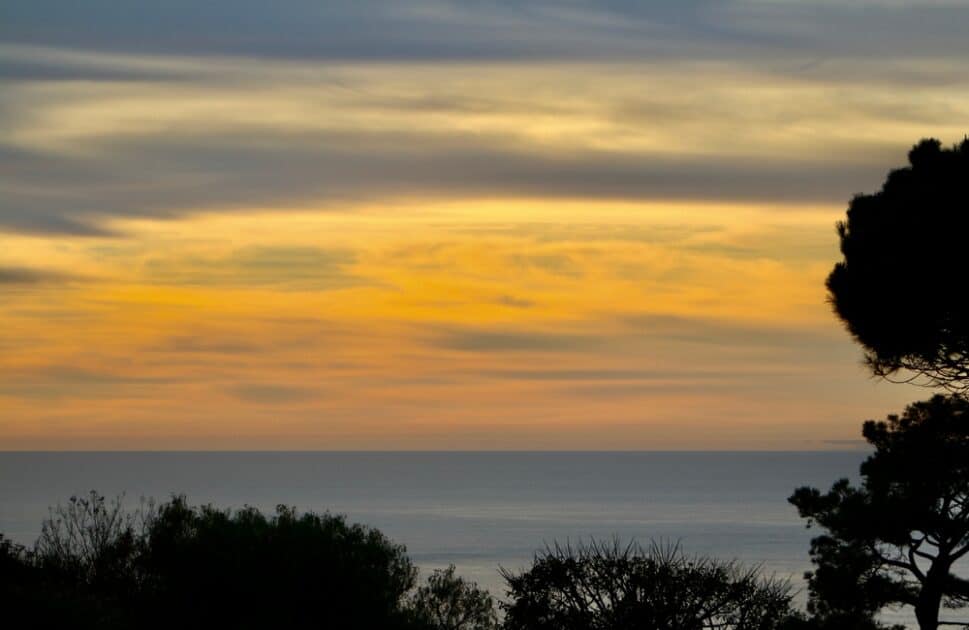 Black's Beach is a secluded beach located on the Pacific Ocean in La Jolla, San Diego, California, in the United States. It is hidden beneath the bluffs of Torrey Pines. While the journey down the mountain to get there is strenuous, it is unquestionably worthwhile.

The only clothing-optional beach in San Diego is Black's Beach, which is also one of the most picturesque stretches of coastline in Southern California. Like other clothing-optional beaches, the hot figures can be hit or miss, and the atmosphere is enjoyable.


Baker Beach (San Francisco, California)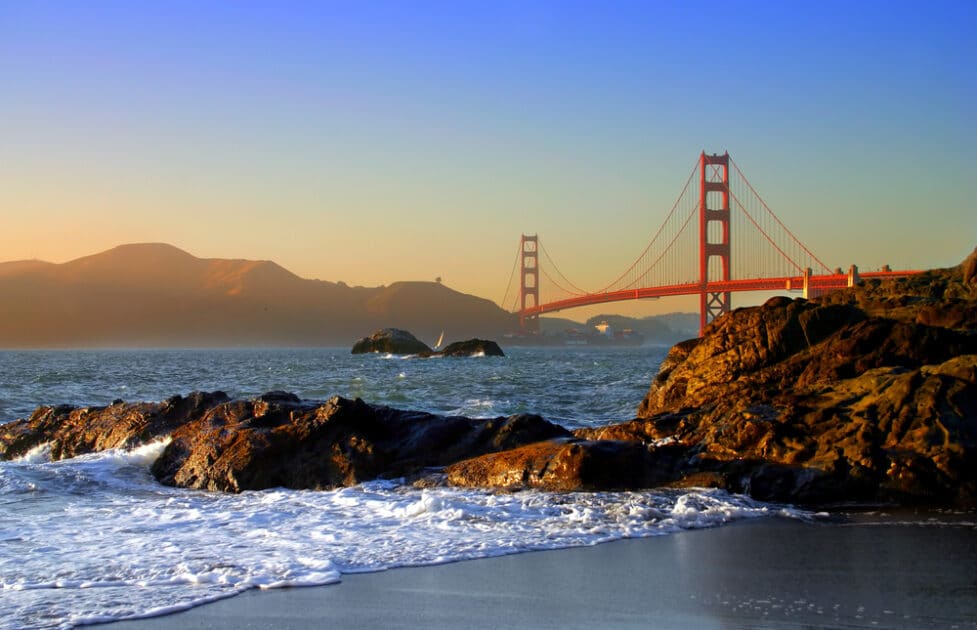 Baker Beach is a popular public beach on California's San Francisco Peninsula. It is located on the Pacific Ocean's northwest coast. If you hang around until dusk, you may watch a stunning sunset with a great view of the Golden Gate Bridge in the northern section, where nudists also gather and socialise.


Check the:

Gay San Francisco – Ultimate Travel Guide, Hotels, Restaurants, Bars & Activities


Oval Beach (Saugatuck, Michigan)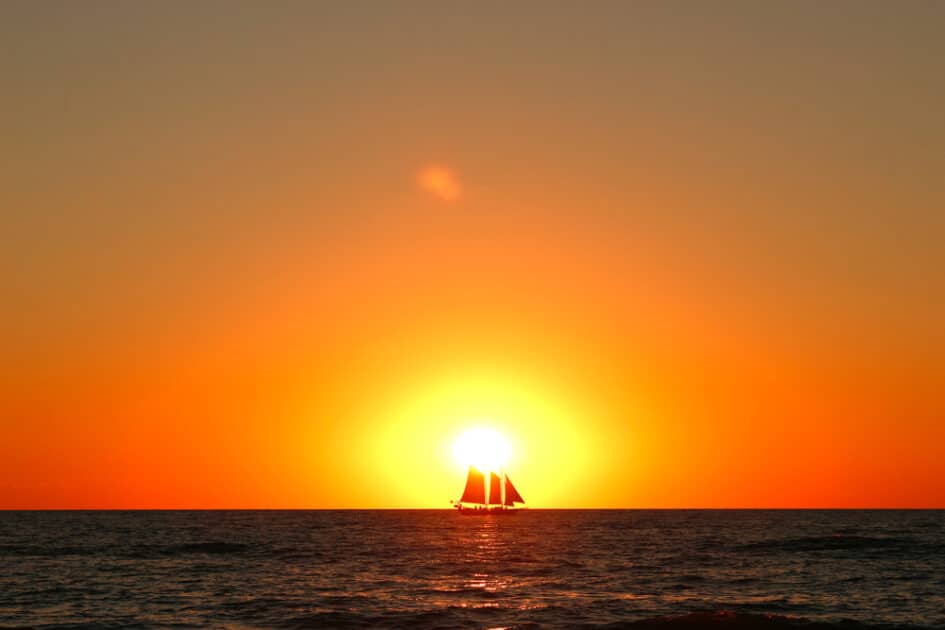 Oval Beach in Saugatuck, Michigan, is one of the top gay-friendly vacation spots in the country for gay and lesbian travelers. Oval Beach, which hugs the largely uninhabited dunes of Lake Michigan's eastern side, is the ideal place to soak up the sun.

With the right combination of beautiful sand dunes, seclusion, and conveniences, Saugatuck has earned the moniker "Provincetown of the Midwest."


Wreck Beach (Vancouver, Canada)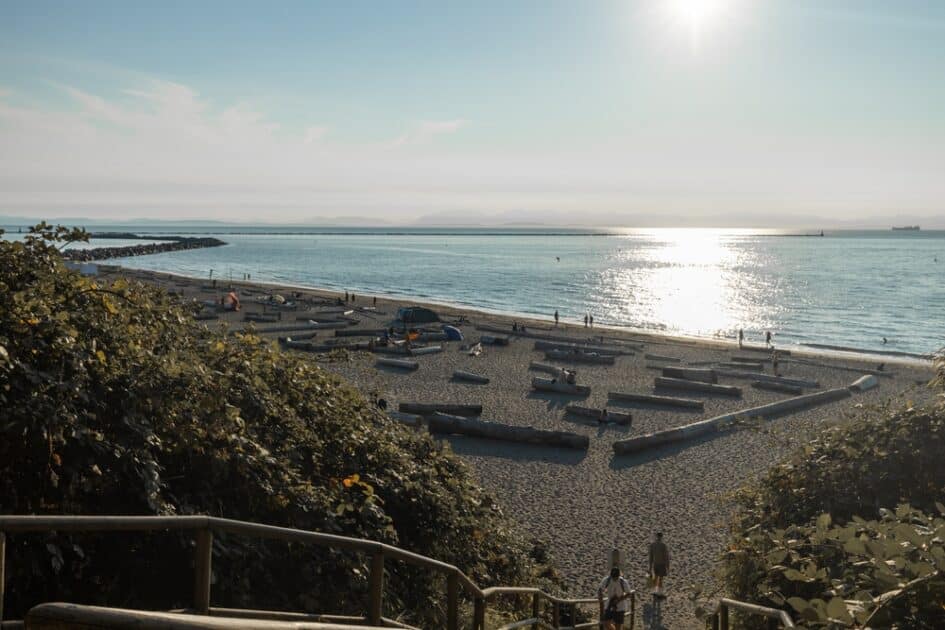 North America's largest nudist beach, Wreck Beach, is a 7.8-km-long, internationally renowned nudist beach that is situated in Vancouver, BC, Canada.

The clothing-optional area is prominently defined with signage and extends for about 6.7 kilometers (4.2 miles), from Acadia Beach in the north to Booming Grounds Creek on the north arm of the Fraser River.



Recommendation:

15 Best Gay Campgrounds In The USA (Updated 2023)


Mar Bella Beach (Barcelona, Spain)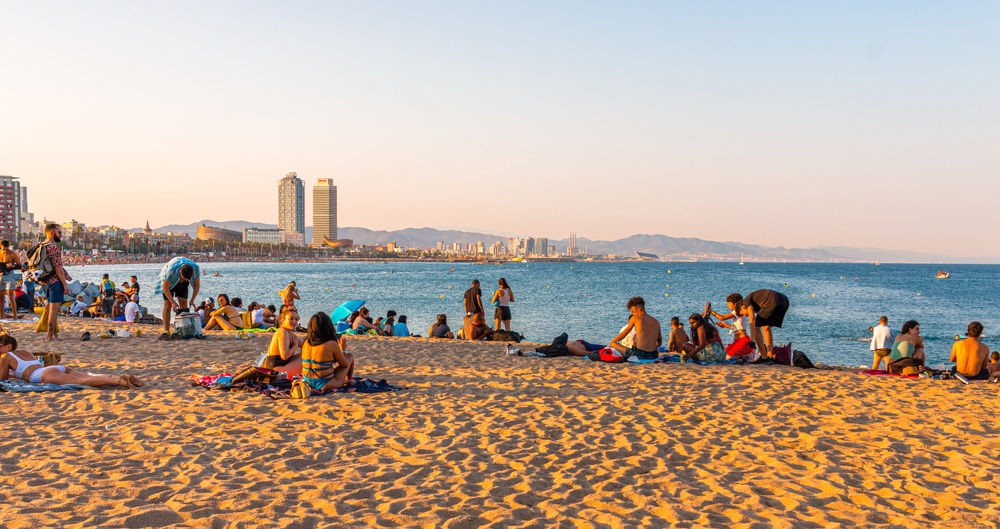 Mar Bella beach is about 512 meters long. It is one of the beaches that emerged from the seafront urban reconstruction, carried out in 1992 for the Barcelona Olympics.

It is situated east of the city's waterfront. As one of the most popular gay beaches in Barcelona, Mar Bella is the city's designated gay nudist beach. Mar Bella feels incredibly warm and private even in a large, busy city like Barcelona because of its location in a somewhat isolated neighborhood.

Both domestic and international visitors of all ages are drawn there.


For more Gay Friendly Travel Guides

Maspalomas Beach (Gran Canaria, Spain)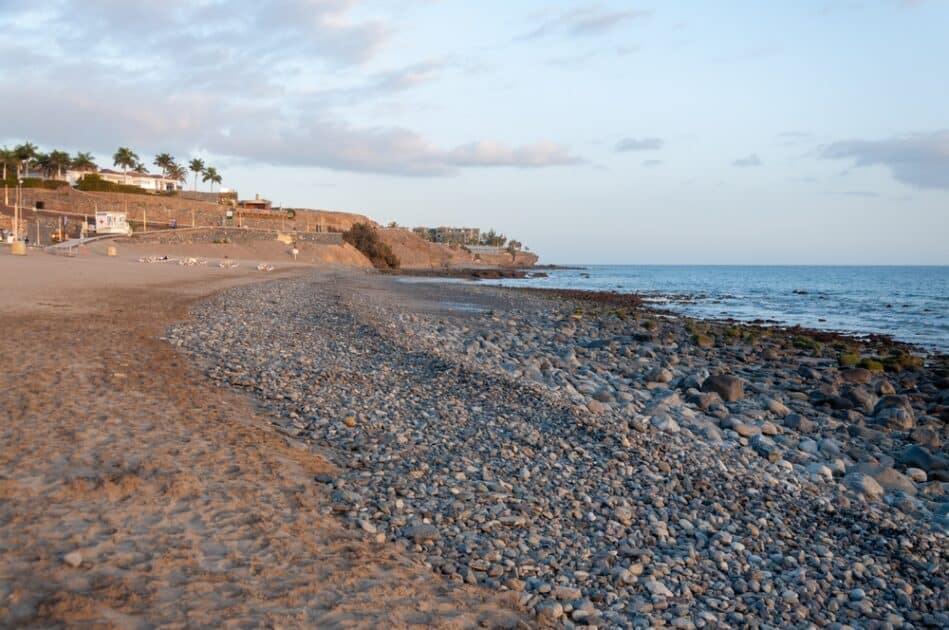 Maspalomas is a tourist resort in the south of the island of Gran Canaria, in the Canary Islands. The beach is enormous – roughly, it's ten kilometers (6.2 miles) long – and it has varied areas where you can meet gays near the number 7 kiosk, families, or nudists.

Along the beach, there are additional stalls where you may buy snacks and beverages. The Yumbo Center has a fantastic gay scene, and when you combine that with the surreal sand dunes (which are ideal for gay cruising as well) and a gay nudist beach, it's pretty much gay nirvana.

If saunas are more to your liking, check out our list and the etiquette that goes with it.
The Bottom Line

The top 21 gay nude beaches around the world each provide a unique, welcoming, and liberating atmosphere. These beaches, ranging from those found in the tranquil coasts of Greece to the vibrant and sunny stretches of California, have become more than just places to sunbathe and swim.

They have developed into safe spaces that celebrate body positivity, freedom of expression, and the diversity of the LGBTQ+ community. By embracing acceptance and fostering an inclusive environment, these beaches serve as a testament to the progress being made toward equality.

There's a beach for everyone, whether you like the lively social scene of Baker Beach in San Francisco or the quiet serenity of Little Banana Beach in Skiathos. These locations are iconic homosexual hotspots, demonstrating that regardless of location, there is always a place for people to feel happy and accepted in their own flesh.


Recommendation:

Top 20 World Gayest Cities You Must Visit