8 Best Gay Honeymoon Destinations
A guide to the best honeymoon locations for a same-sex couples.
When it comes to the best gay and lesbian honeymoon destinations, we have you covered. Need some extra advice, we have you there as well.

Recent years have seen the cancellation of many gay weddings and gay honeymoons. Fingers crossed from this point onward, we may go and spend some time in paradise with the one we love.

If you're planning your honeymoon, here you have a list of the best honeymoon destinations that will welcome you regardless of who you love.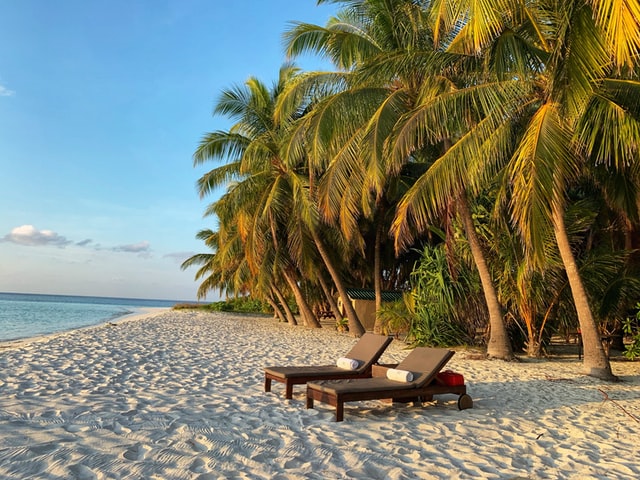 Gay Honeymoon Destinations:
1. French Polynesia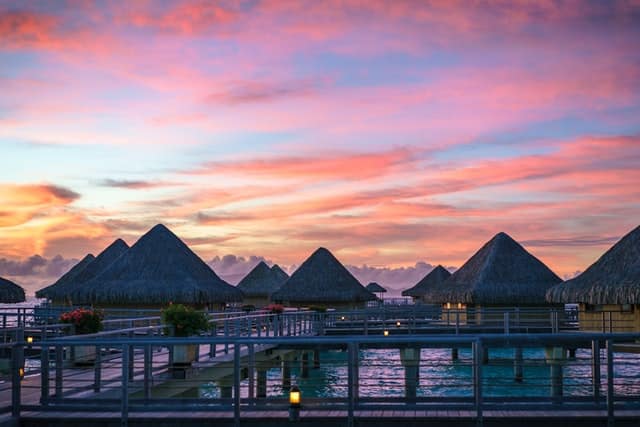 One of the most sought-after and best gay honeymoon destinations, French Polynesia includes 118 volcanic and coral islands including Tahiti and Bora Bora.

In French Polynesia, same-sex marriage is entirely legal. The country is a warm and friendly place, perfect for a gay honeymoon. If you are looking for a summer spot with beautiful landscapes, you've found the right place.

Set on a beautiful blue lagoon, Bora Bora is a volcanic island with flawless white sandy beaches and a coconut tree dotted coastline.

You will recognise it for the overwater bungalows and one of the purest blue waters you will find.
Activities in French Polynesia:
Water sports of all kinds


Diving with sharks and stingrays


Jet ski tours


Island hopping
2. The Maldives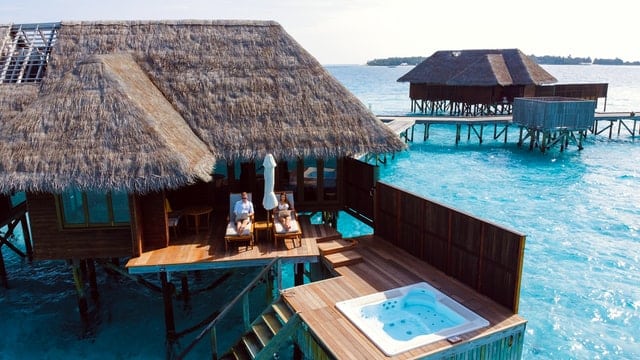 Although the Maldives may not appear to be your first choice for a gay honeymoon, the country is warm and friendly to visitors. The beautiful huts above the ocean floor are only found in a few other nations.

The resort's laid-back and pleasant atmosphere makes it the ideal place to visit. The Maldives will never disappoint, especially on a gay honeymoon. We think, despite the obvious (read below) it is still one of the best gay honeymoon destinations in the world, especially for same-sex couples.

An archipelago of around 1,200 islands, The Maldives are one of the great luxury resort destinations. The sea surrounding the resorts is crystal clear and although the area is under sharia law, the resorts do not operate under these laws as they are privately owned.

Activities in The Maldives:
Day trips and excursions


Food, wine and nightlife


Tours and Sightseeing


Walking and biking tours


3. Seychelles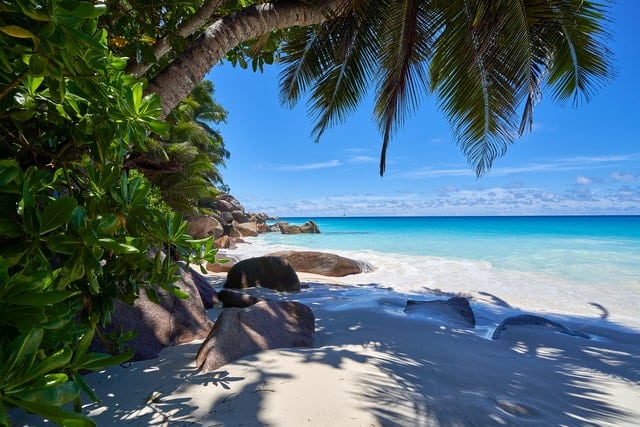 Seychelles offers idyllic island resorts and beautiful 5-star hotels that are ideal for a post-wedding celebration. It is one of the few places in the Indian Ocean where being LGBTQ+ is legal.

Try the famous North Island if you're looking for the ultimate in luxury. Other options include the Four Seasons Resort Seychelles or the Raffles Hotel on Praslin Island.

The most difficult decision you will have in The Seychelles is choosing a resort in which to stay – the choices are enormous. You do however have an array of different kinds of resorts, from boutique to large all-inclusive versions.

Activities in the Seychelles:
Day trips


Nature and wildlife


Beaches


Photographic and 4WD tours
4. Thailand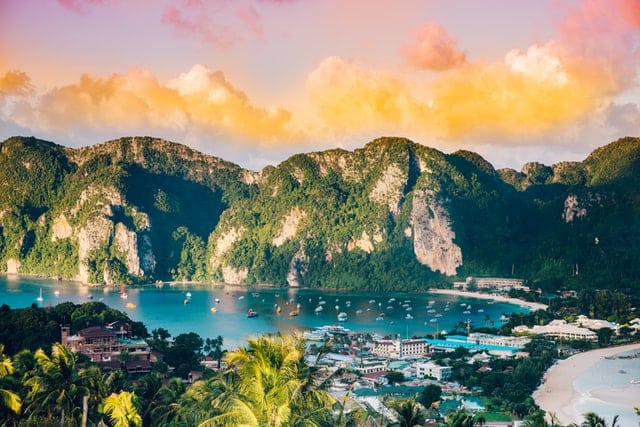 Thailand is an excellent LGBTQ+ destination any time of the year and, if you prefer to fly a little on your gay honeymoon, it could very well become one of the best gay honeymoon destinations.

Begin in Bangkok, then travel north to Chiang Mai, then relax on the island of Lanta. If you want to relax with your own private pool, the clifftop resort of Paresa Phuket is one of our top recommendations. 

Regardless of where you travel in Thailand, the greeting will be friendly, the people will be welcoming and the surroundings will be stunning. As one of our 'best gay honeymoon destinations' we can recommend Bangkok, Chiang Mai, Pattaya and Koh Samui.

Transport to Thailand and for getting around Thailand is very efficient and cost-effective.

Pattaya is by far (outside of Bangkok) the gayest enclave, featuring Boyztown and Jomtien with a regular bart bus going between the two. A variety of accommodation is on offer and, of course, always a friendly Thai boy to assist with your plans.

Activities in Thailand:
Visit the Grand Palace (Bangkok)


Enjoy a Thai massage (you may request a male or female)


Visit the floating markets (Bangkok)


Hire a motorbike and explore
5. South Africa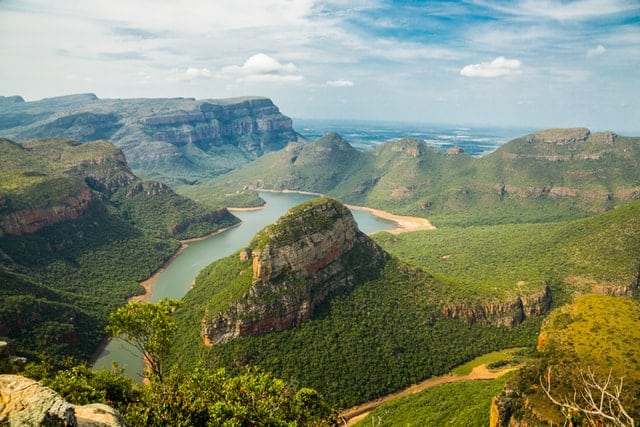 If you're visiting South Africa, we highly recommend going on a safari as well as relaxing on the beach. Combine the Sabi Sabi Private Game Reserve and Mauritius' Constance le Prince Maurice.

Another choice is to drive the famous Garden Path, which begins in Cape Town and continues through South Africa's Winelands before concluding with a safari.

The de facto gay capital of Africa is Cape Town and its bustling gay village.

Not dissimilar to London's Soho or Greenwich Village in NYC, Beefcakes and The Pink Panther is very popular gay clubs in De Waterkant making it one of our top and best gay honeymoon destinations.
Features in South Africa:
Gazing out over Cape Town from the top of Table Mountain


Luxury safaris. Your chance to check out the Big 5


Some of the best wine in the world
6. Mexico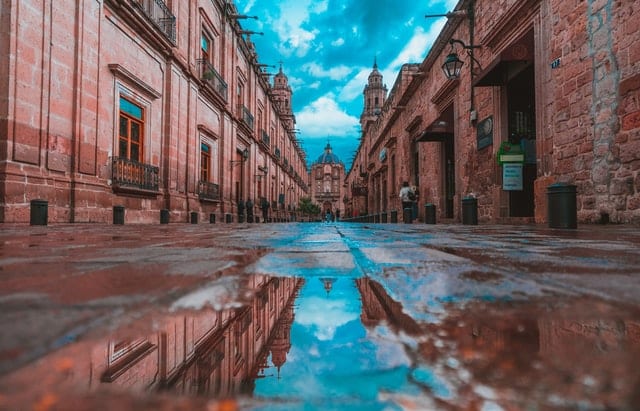 The Riviera Maya in Mexico has paradise beaches and a warm and friendly atmosphere, making it one of the best gay honeymoon destinations.

The city is not only one of the best places in Mexico to host a LGBTQ+ wedding, but it's also a great place to go on a honeymoon. The Viceroy Riviera Maya and the Zoetry Paraiso De La Bonita are two of the best hotels in the region and one of the best gay honeymoon destinations.

Mexico, bound by the Pacific, the Caribbean, Guatemala and Belize, is one of the best gay honeymoon destinations, but also ideal for weddings too.
Things to do in Mexico:
Take your pick from a load of gay bars


Luxury hotels


Perfect beaches


Excellent Cuisine


Buzzing Nightlife
Recommended in Mexico:
Mexico City


Puerto Vallarta


Tulum


Cancun


Riviera Maya
7. Italy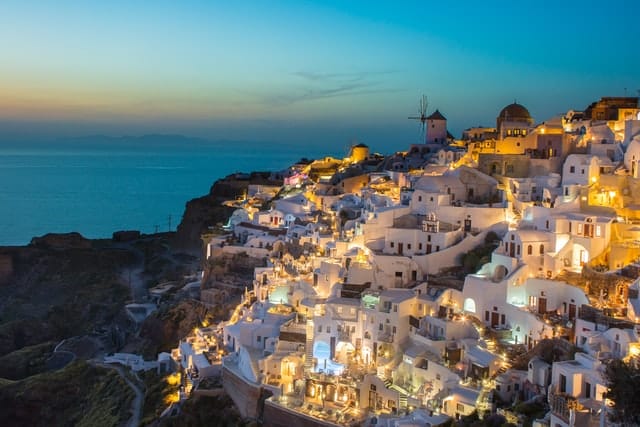 One of the best gay honeymoon destinations, if visiting Europe is on your bucket list, are the shores of Lake Como or Lake Garda.

On the banks of the lakes, you'll find not only some of Italy's finest lands but also some of the country's most stunning scenery.

Rent a car with your spouse and drive across the mountains and hills of Lombardy to some breathtaking houses.

While there are many others, the tourist's favourites are Grand Hotel Tremezzo on Lake Como and Grand Hotel a Villa Feltrinelli on Lake Garda.
Features That Make Italy One of Our Best Honeymoon Destinations:
The stunning properties of the Lombardy region's mountains and hills


Grand Hotel Tremezzo by Lake Como


Grand Hotel a Villa Feltrinelli by Lake Garda
8. Greece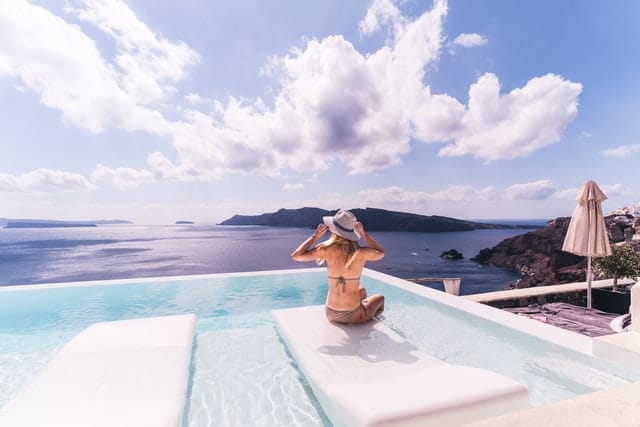 This list of best gay honeymoon destinations would not be complete without including the stunning Greek Islands. If you want a unique gay honeymoon destination, this is the place.

Aside from the obvious options of Mykonos and Santorini, you can also consider the smaller islands of Naxos, Paros, Skiathos, and Skopelos. Any of these islands can be regarded as heaven on earth.

The most glamorous island in Greece is Santorini. It's also one of Europe's best gay honeymoon destinations. The blue domes of Santorini's churches appear in the background of so many honeymoon photos.
Santorini is One of Our Best Gay Honeymoon Destinations Because:
The world's most 'Instagrammable' island


Flawless Mediterranean lights


Endless Aegean blues


Whitewashed buildings


Excellent boutique hotels


Cave hotels


Guaranteed a very romantic experience
If you and your partner are traveling anywhere, please remember to make sure you check out the WHO recommended destinations and advice.