Top 20 World Gayest Cities You Must Visit (Updated 2023)
Discover the Top 20 Gayest Cities Worldwide for an Unforgettable LGBTQ+ Experience
The LGBTQ+ community has made significant strides in acceptance and inclusion worldwide. Gone are the days when gay travelers had to seek refuge in tropical islands for a gay-friendly getaway.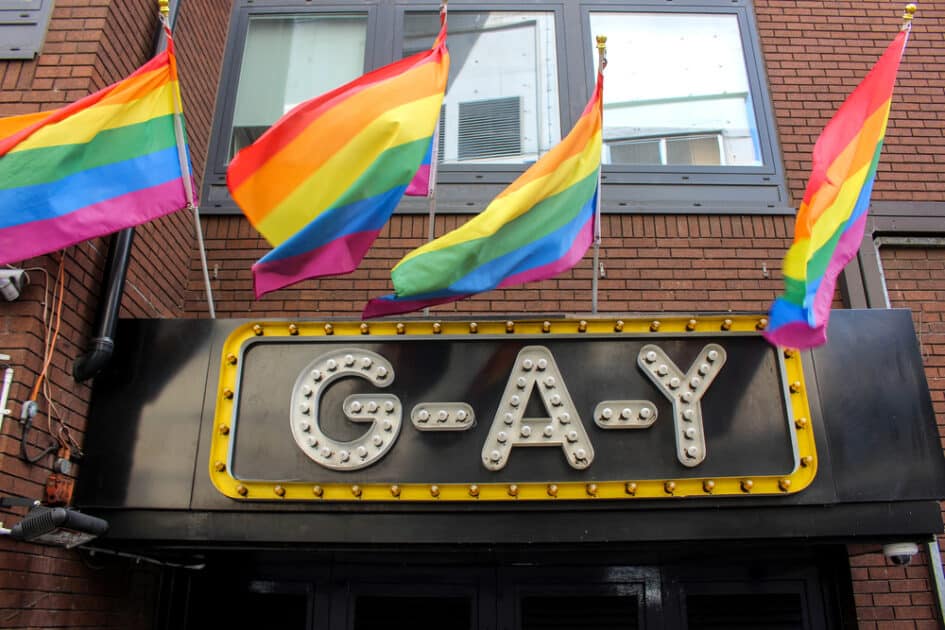 Our comprehensive guide showcases the top 20 gayest cities in the world, each possessing its own distinct allure and inclusive atmosphere. By choosing to explore these remarkable destinations, you can ensure a travel experience that celebrates diversity and embraces the LGBTQ+ community.

From iconic pride parades to dedicated LGBTQ+ districts, these cities have cultivated spaces that exude acceptance and warmth. They serve as beacons of inclusivity, attracting travelers from all over the globe who seek a safe and enjoyable environment to express their identities freely.


Not to worry, below are the lists of the top 20 gayest cities in the world:

World Gayest Cities
New York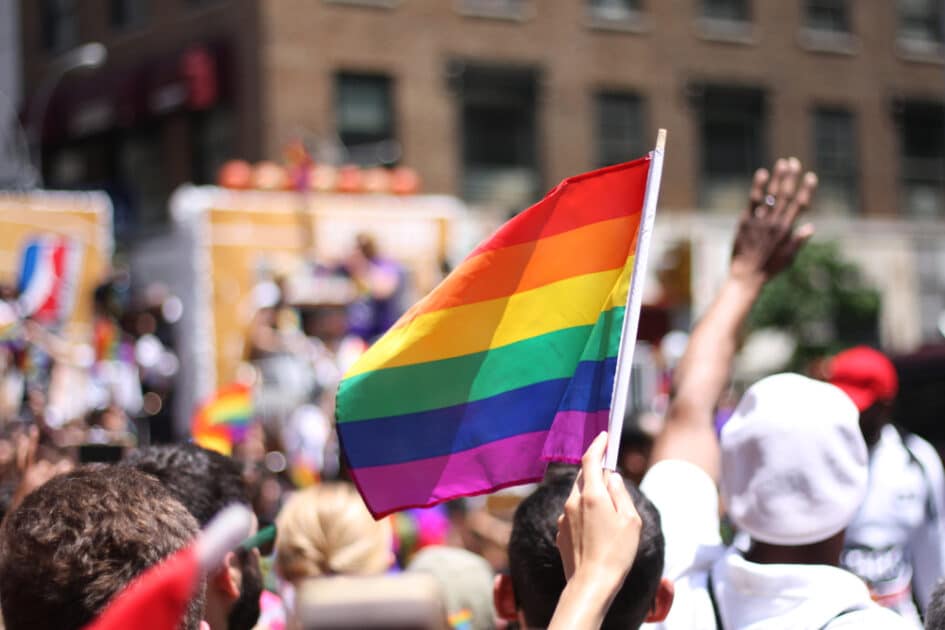 Often termed the birthplace of Pride, New York's entire landscape, particularly Manhattan and parts of Brooklyn, can be seen as one massive gayborhood.

Home to the historic Stonewall Inn, New York is where the global pride movement first ignited. The city radiates with diverse LGBTQ+ hotspots like Greenwich Village and Chelsea, sprinkled with countless gay pubs, clubs, and businesses.

In this energetic city, legal since 2011, you can spot gay couples comfortably expressing affection in public.
Recommended

Gay Friendly Travel Guides

Madrid, Spain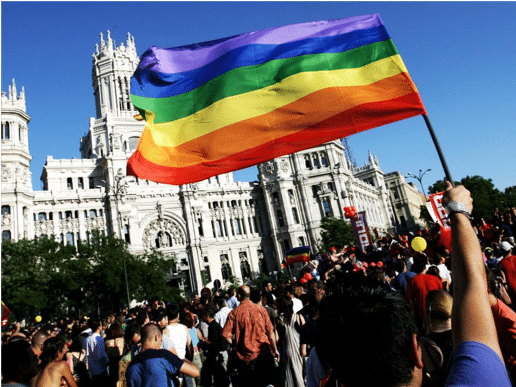 It is simple to understand why Madrid is on this list. This thriving city won with nearly perfect ratings in every aspect.

One of the largest LGBTQ+ communities in the world is located in Madrid, which also serves as the location of the annual World Pride festival, which strives to celebrate diversity and raise awareness of groups fighting for their rights all over the world.

In 2017, Madrid served as the heart of pride festivities as it simultaneously played host to EuroPride. The city has one of the most vibrant LGBTQ+ communities in all of Europe.

Chueca, the vibrant gay district, is home to over a hundred gay-friendly businesses, ensuring an inclusive experience.
San Francisco, California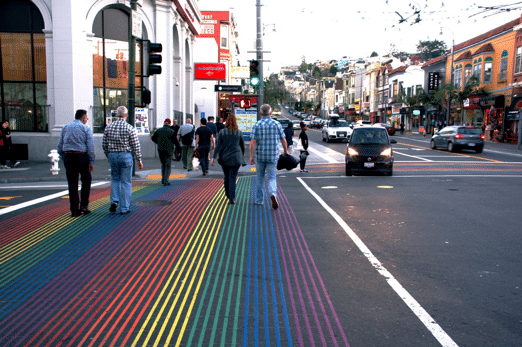 When California legalized same-sex marriages before the rest of the country, the city with the highest percentage of LGBTQ+ residents saw its acceptance rise.

Although New York may have overtaken it in terms of diversity, the Castro District in San Francisco still gives the impression that you are in the center of the LGBTQ+ community. It is the world's first gay Mecca.

Along with a variety of gay- and gay-friendly bars and restaurants, some gay events and attractions take place all year.
Berlin, Germany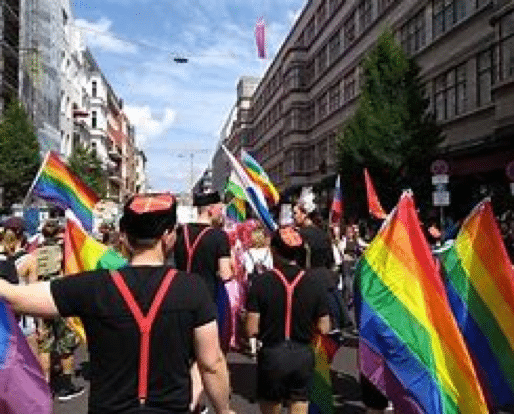 With 3.5 million people, Berlin has an extremely diversified population. Berlin's ranking as one of the gayest cities in the world is justified by the fact that 1 in 10 of its residents identifies as gay or bisexual.

Most people are unaware of this, yet Berlin may be the gayest city in Europe. A gay museum and a gay memorial are among the many gay attractions that it seems to have the most of in the entire world.

An openly gay mayor was also elected for this hedonistic city, and you'll find that gay bars are also straight bars and vice versa.
Amsterdam, The Netherlands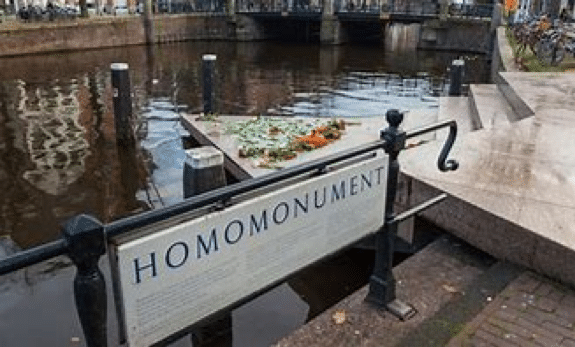 Regardless of one's sexual orientation or gender identity, Amsterdam has long been acknowledged as one of the world's most open and tolerant cities.

The city of Amsterdam boasts a number of gay-friendly neighborhoods, including the Reguliersdwarsstraat district for LGBTQ+ nightlife, Zeedijk for LGBTQ+-friendly shops, and the Warmoesstraat district for the dazzling gay pride festival.

Given that it is the most liberal city in the world, it is overwhelmingly gay.

The Netherlands was the first nation to legalize same-sex marriages and decriminalize homosexuality in the early 1800s, which is when the country gained its renown for open-mindedness.

Amsterdam's canals are frequented by gay couples strolling hand-in-hand, and the first gay monument in the world can be found on the riverfront.

Recommended:

Gay Culture
London, UK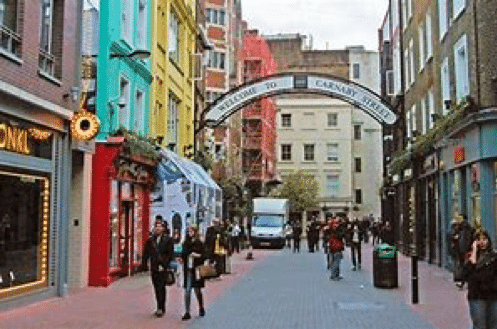 Undoubtedly the pinnacle of the city's celebrations, London Pride resonates as a monumental event that unites people from all walks of life in a jubilant display of love, equality, and solidarity.

This renowned festival, characterized by its vivacity and exuberance, encapsulates London's unwavering support for LGBTQ+ rights.

It serves as a powerful platform for raising awareness, fostering dialogue, and celebrating the achievements of the LGBTQ+ community while highlighting the ongoing struggles for equal rights and representation.


Tel Aviv, Israel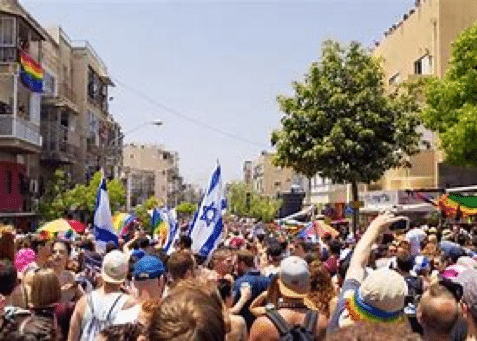 The LGBTQ+ center of the Middle East lies in Tel Aviv, which stands out from surrounding countries that are less accepting of homosexuality.

Due to its acceptance and diversity, as well as its fantastic weather and gorgeous beaches, notably Hilton Beach, the city's "unofficial gay beach," Tel Aviv is becoming an increasingly popular travel destination for LGBTQ+ individuals.
Toronto, Canada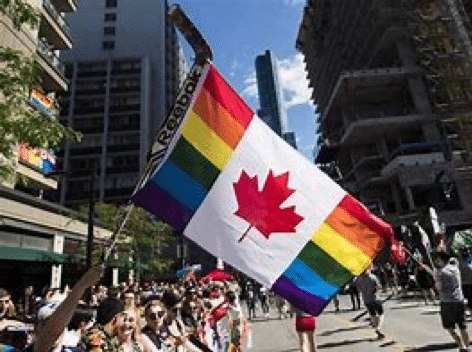 One of the world's most LGBTQ+ friendly and culturally diverse cities, Toronto is renowned for being extremely progressive and welcoming of all individuals.

With Church & Wesley and Queer West as its two gay villages, this Canadian city has a lot of LGBTQ+ friendly spaces.
Barcelona, Spain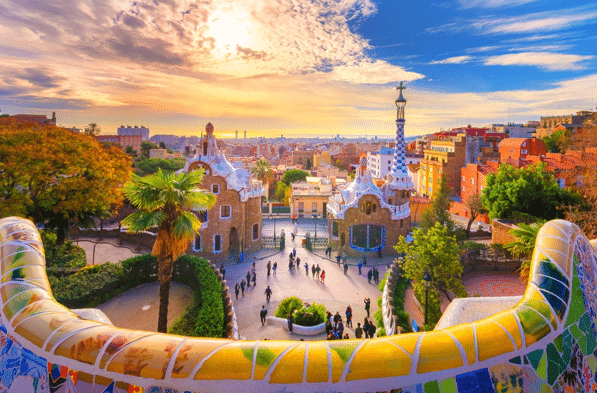 Barcelona is now among the top LGBTQ+ travel destinations in the world, and this is due to both the city itself and the nearby beaches.

The city is attractively mixed with gay and straight people offers some of Europe's best nightlife and has a thriving global culture.

In reality, the gay community and gay tourists were significantly responsible for Barcelona becoming such a hip city, especially in the off-season when the beaches aren't as popular.
Paris, France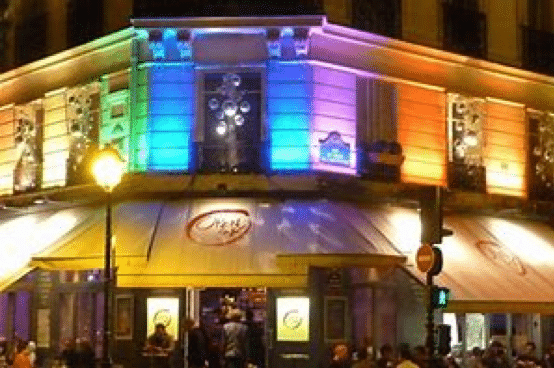 Paris is a city of romance, and of course, that includes gay romance. The gay community helped make Marais the city's hippest neighborhood.

Not every city is accepting enough to elect an openly gay mayor, but Paris did and is the first to do so, however, going to that gay neighborhood isn't the only way to get the impression that Paris is one big gay city.

There's also its vibrant fashion scene and cozy cafés all over the place.
Los Angeles, California
The cliché that most of Hollywood is gay certainly seems to be true, and some claim that West Hollywood has become a self-sufficient gay city within Los Angeles.

Due to its wonderful weather throughout the year though, this city of dreams is also home to gay-friendly beaches and outdoor activities.

There are numerous gay bars and clubs, and it hosts important gay events, however, you should be aware that in this city, one location could be the place to go one weekend but become out of date the following week.
Miami, Florida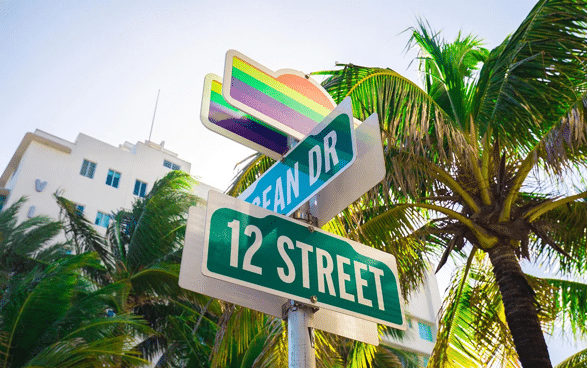 Gay travelers have long favored Miami for the same reasons that everyone else does: the hot weather, the hot bodies, and the hot nightlife.

Gay and straight partygoers both gather here to unwind and get tanned, and South Beach is where the gayest venues can be found.

If all of that is still insufficient, you can always travel to Key West, which is home to a large LGBTQ+ community.
Puerto Vallarta, Mexico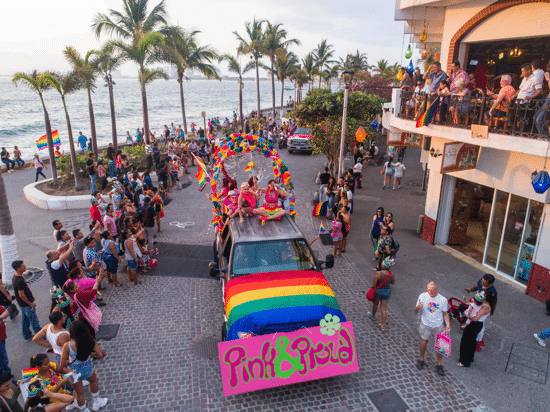 The San Francisco of Mexico, magnificent Puerto Vallarta, welcomes LGBTQ+ visitors from all over the world and is a very accessible, accepting, and reasonably priced gay beach destination.

Zona Romantica, the largest gay neighborhood in Mexico, is located in Puerto Vallarta. It is a popular tourist location. There are numerous top-notch hotels to pick from.

PV also boasts a fantastic culinary scene. It is a tiny coastal town. Almost everywhere can be reached on foot.

Puerto Vallarta is one of the best places to go if you're searching for a wild vacation or a quiet, romantic getaway.
Bangkok, Thailand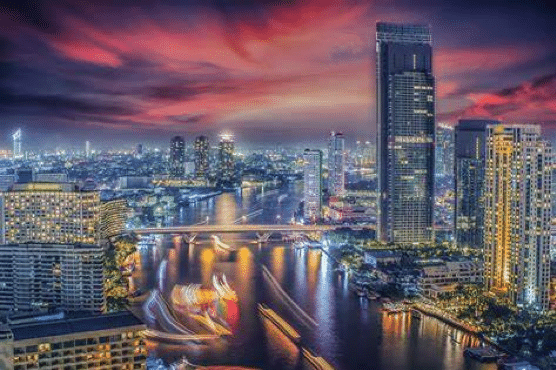 Given that sexuality is an integral element of their practice of Buddhism, Bangkok is a very accepting place for gays and lesbians.

Bangkok is frequently considered to be the gay capital of Asia, and gay harassment is essentially unheard of there. Bangkok offers whatever scene you desire.

Although Sukhumvit and Khao San Road also include gay-specific venues, Silom is the center of the gayborhood.

A gay-centric trip to Bangkok will undoubtedly impress you because it's inexpensive and certainly extravagant.
Copenhagen, Denmark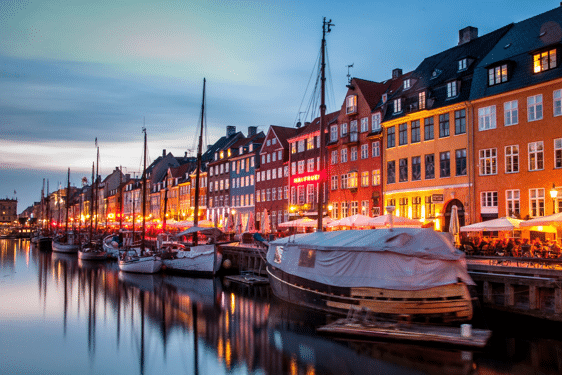 Copenhagen, one of the gayest-friendly cities in the world, has a unique allure.

Gay and lesbian travelers will find Copenhagen to be a friendly and welcoming city. The heart of Copenhagen and Indre By are the two main areas where the gay scene is concentrated.

The majority of the LGBTQ+ pubs and restaurants in the city can be found there.
Buenos Aires, Argentina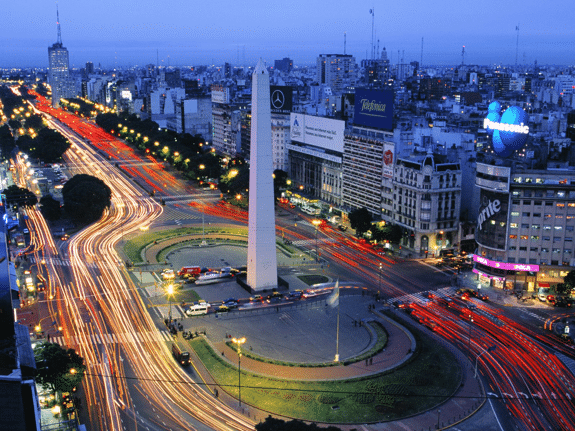 One of the biggest and best gay scenes in Latin America is found in Buenos Aires. It's a city with a lot of personality and charm. It exudes a shabby chic and faded grandeur vibe.

Argentina's history has been tumultuous, and the city's capital is full of fascinating tales.
Palm Springs, California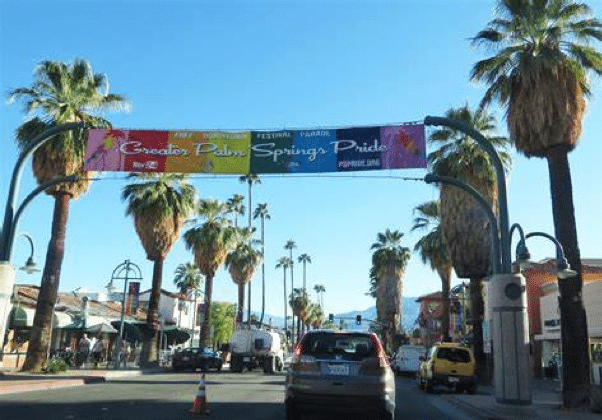 One of the top LGBTQ+ travel destinations in the USA is Palm Springs. Golden Age Hollywood celebrities made it their preferred vacation destination due to its proximity to Los Angeles.

As a result of the liberal social ideals they brought with them, Palm Springs has remained thus to this day. Many have referred to the city as the new gay Mecca.

Visitors from all over the world are drawn to it by its golfing, hiking, and desert scenery.
Tokyo, Japan
Tokyo, the capital of Japan, is one of the world's most populous cities and is swiftly rising to the top of the LGBTQ+ travel list.

Shinjuku Ni-chōme is home to the majority of Tokyo's LGBTQ+ community and nightlife.

The world's most concentrated cluster of gay clubs is in Ni-chōme, while Shinjuku is home to fantastic outdoor cafes, beautiful boutiques, and amazing restaurants that all serve the gay and lesbian population.

When going out, out-of-towners might wish to go with a local acquaintance because many gay bars and clubs in the city are reluctant to let foreigners in.
Brighton, United Kingdom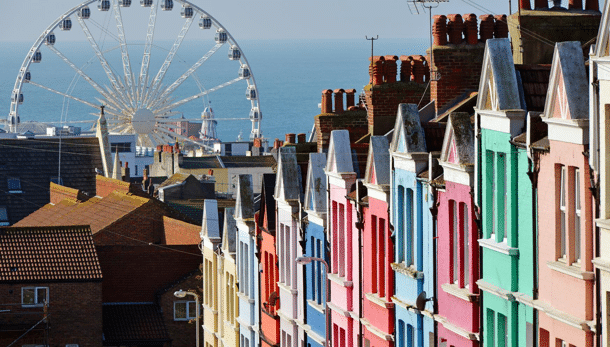 Perhaps the most well-liked seaside town in the UK is Brighton, which is also a meeting ground and hub for the LGBTQ+ community.

It is frequently referred to as the "unofficial gay capital of the UK" due to its large LGBTQ+ population, and it is one of the happiest locations to live.

There are a lot of LGBTQ+ clubs and venues in Brighton, which is home to one of the biggest pride events in the UK, with past headliners including Britney Spears and Kylie Minogue.
Sao Paulo, Brazil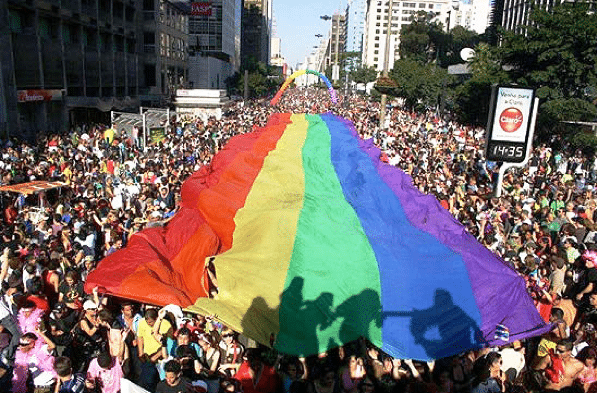 Sao Paulo boasts a vibrant gay scene and fantastic nightlife. The biggest gay pride festival in the world is held in Sao Paulo.

The Week, the biggest gay club in the world, is also located there. Rio frequently overshadows Sao Paulo, but it's still worth a trip particularly if you enjoy partying.

Every year, Sao Paulo Pride draws almost 3 million visitors. Additionally, it is one of the gay-friendliest cities in Brazil. Year-round celebrations and events draw gay visitors from across the nation, particularly on weekends.

If you're looking for the gayest cities in the USA, we have you covered too. It is also important to be fully armed with knowledge from the experts prior to traveling – enjoy and be safe.

You Might Also Like:

LGBT+ Romantic Getaways