15 Essential Gay Campgrounds in the USA to Visit
What romantic camping trip for gays could you imagine? Your favorite beach-lounging, disco-dancing, cocktail-drinking. Whatever it is, it will undoubtedly have a soft place for gay couples and gay individuals as long as it is a gay campground with enjoyable activities.

Whatever the location – be it on the beach, in the woods, or anywhere else – as long as you're with your partner or a circle of gay friends, you will undoubtedly enjoy a superb day. This is especially true if you find one of these gay campgrounds.

Gay camping has been immensely popular in recent years as a vacation or weekend getaway option for gay couples and individuals. It's a chance to take a break from our hectic schedules, reconnect with nature, and even spend quality time with a partner or friends.

The allure of the surroundings, the opportunity to mingle with other gays without fear, the freedom to be free and open with sexuality, and the possibility to be affectionate in public with a partner are common undercurrents that attract many gay campers to gay campgrounds.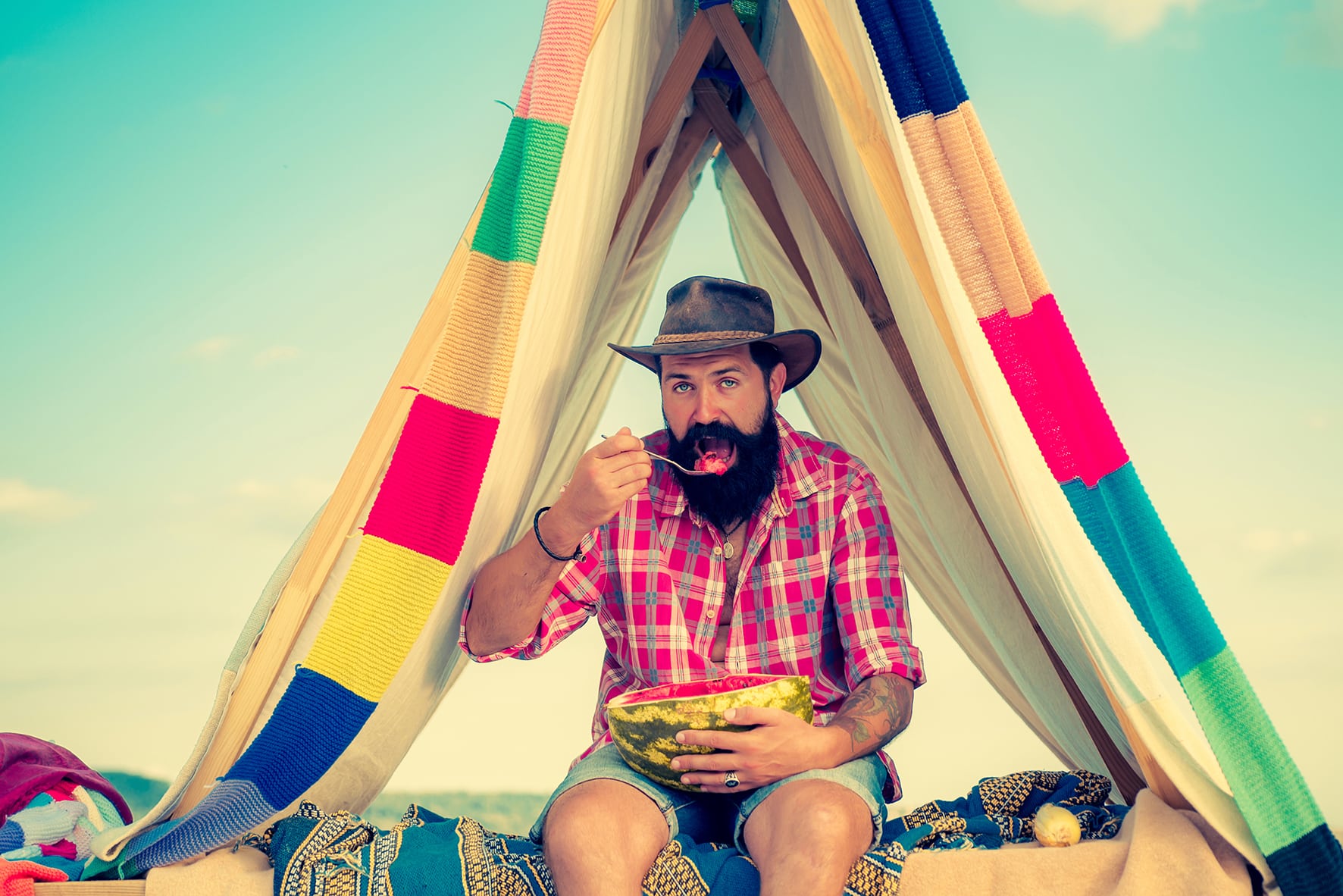 Although some people might not feel comfortable sleeping in a tent, the majority of campgrounds also provide cabins or bunkhouses for you to utilize. Here are the top 15 gay campgrounds in the USA to visit in 2022.

Gay Campgrounds
Roseland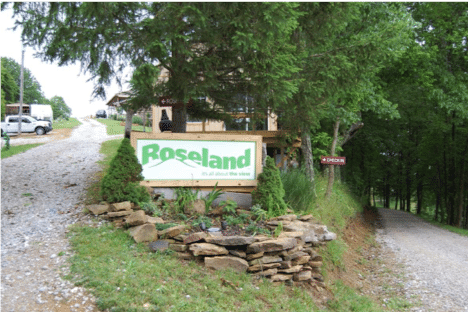 Roseland is a gay-owned and operated campsite and resort that welcomes gay males aged 21 and older. On 222 acres of gently sloping West Virginia forest hills and meadows, they are open all year and provide a distinctive private setting.

A swimming pool, two hot tubs, hiking paths, and recreational amenities are all included on the site. You can take a nap in a hammock, chat with new people beside a cozy campfire, or go hiking. Getting together at Town Hall for a fun-filled evening of music, dancing, and nightlife is part of the nightlife with friends.

A vacation in Roseland offers a natural experience unlike any other in the entire United States.

Click here for more information
Sawmill Camping Resort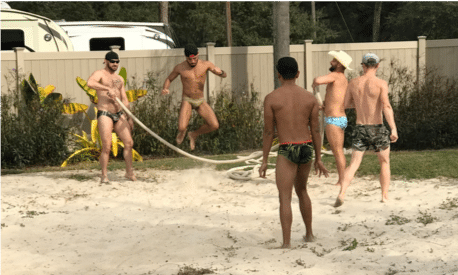 The best gay and lesbian campsite in the Southeast is Sawmill. You can unwind at the heated outdoor pool that is clothing optional, take in the peace of the expansive grounds, stroll around Ricki Lake, or take advantage of the various activities they have to offer, including zip lining and antique shopping.

Their campers enjoy events on their main stage inside their expansive courtyard; dance the night away in Woody's Nightclub to the sounds of the top DJs in the area; relax at their cigar bar, and cuddle up to their crackling campfires. Their four bars, various themed events, entertainment, everyday activities, game shows, comedic shows, and delectable food are all available for your enjoyment.

You must be a member of Sawmill, a private club for adults 21 and older, in order to visit or stay there.
Click here for more information
Vitambi Springs in Florida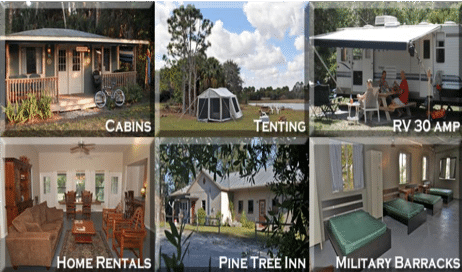 If you love leather or bears, Vitambi Springs hosts a variety of themed weekends throughout the year. If you are also a nature lover, sports enthusiast, or on vacation, they have fun for you.

They take great pride in holding a number of weekends throughout the year that are focused on growth, learning, and personal development. They are also quite happy to reach out to the LGBTQ+ community.
Click here for more information
Copper Cactus Ranch in Arizona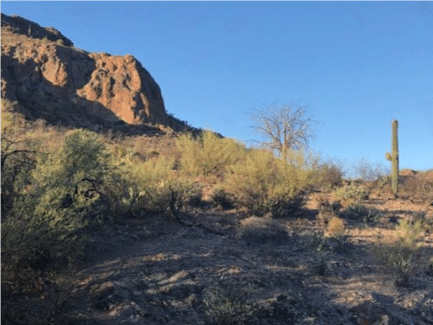 They are a bed and breakfast retreat that caters to gay, biracial, and straight men aged 21 or older. Their goal is to offer a secure setting where guys can socialize and bond in a relaxed, enjoyable atmosphere where their fundamental values of compassion and respect for others are promoted.

On their 40-acre property, overnight ranch house rooms and camping accommodations are available by reservation.
Click here for more information
Campit Resort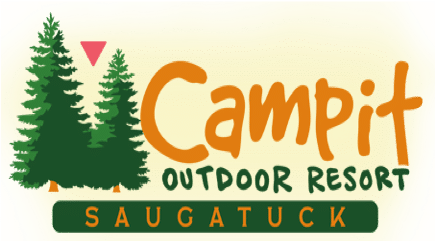 All guests who identify with the LGBTQ groups, as well as their friends and allies, are welcome at Campit Resort-Saugatuck. They are all reassuring and have a reputation for being really inviting, friendly, and secure places to unwind and play.

The Midwest's most well-liked LGBTQ vacation spots, Saugatuck and Douglas, with their stunning Lake Michigan beaches, are only 10 minutes from Campit's wonderfully forested 33-acre property.

In addition to camping for tent and RV campers, Campit also has a variety of housing options, such as log cabin rentals, a five-bedroom bunkhouse B&B, and vintage trailers.

Numerous options for outdoor enjoyment and meeting wonderful people are offered by weekly scheduled events and activities, a sizable, heated pool, a clubhouse, and a number of other amenities.
Click here for more information
The Woods Camping Resort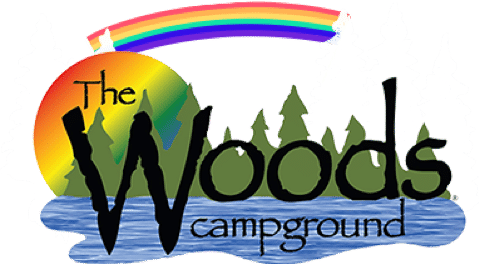 The Woods Camping Resort promotes itself as the top LGBTQIA+ camping resort in the United States. This membership-only, LGBTQIA+, clothing-optional campground, which is only open to those over the age of 18, first opened its doors in 2004.

It is situated on 161 private acres with streams, a four-acre lake, and roomy campsites. You can interact face-to-face with others who share your interests in a welcoming environment at The Woods. You can pick from a number of places and activities where you'll actually meet people in person!

Conversation, laughing, dancing, and making new acquaintances. You'll discover that campers come from many walks of life and have an amazing variety of backgrounds and professions. They offer all-inclusive services and events. You might even meet your life partner or make new friends.
Click here for more information
Triangle Recreation Camp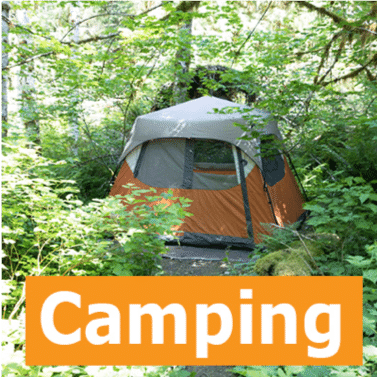 Triangle Recreation Camp (TRC) is the premier gay, lesbian, bisexual, transgender, and queer owned and operated campsite in the Northwest. TRC was founded in 1975 and is located on the Mountain Loop Highway in the Cascade Mountains' foothills, 21 miles east of Granite Falls, Washington.

For those over 21, TRC is a campground and RV hideaway on 80 acres that is open from the middle of April to the beginning of October and is near Vancouver, Seattle, and Portland.
Click here for more information
Freedom Valley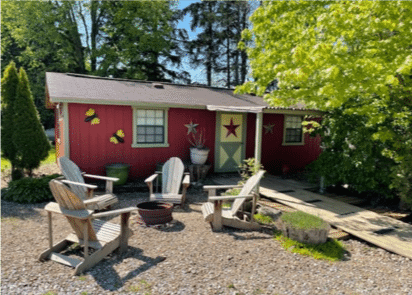 Freedom Valley is the Tri-States' most sought-after getaway, and is a destination for men of all ages (21 and over), sizes, and backgrounds. According to a South Florida Gay News survey, Freedom Valley was named the second-best gay campground in North America in 2017.

Three out of the seven categories – appearance, Amenities, and Community – in which votes were cast in 2018 named Freedom Valley the best gay campground. There is stunning landscaping and welcoming smiles everywhere you turn.

Freedom Valley is a summer community made up of its seasonal visitors and residents who take pleasure in and warmly welcome everyone who comes. They are a proud, welcoming community, not just a campground. Visit the hotel's private pool for the day or attend one of their numerous themed weekends.
Click here for more information
Jones Pond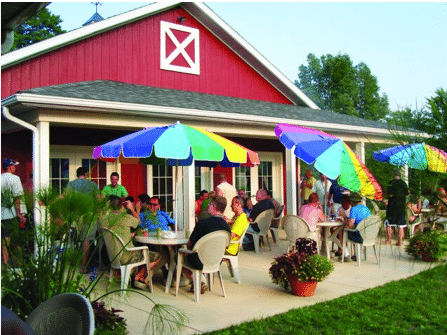 They're doing more than just camping at Jones Pond. They provide more than 100 acres in Western New York State, a beautiful location to appreciate nature and their top-notch facilities. There is something for everyone at Jones Pond, whether you want to spend the day at the pool, go hiking, play a fast game of volleyball, or attend one of their weekend dances.

There is a different themed event every weekend, ensuring that no two weekends are ever the same. They have a variety of lodging options, including fully serviced tent sites, cabins, bunk houses, a fully furnished rental RV, and their 3-bedroom guest house for those who really want to "rough it"!
Click here for more information
'Camp' Camp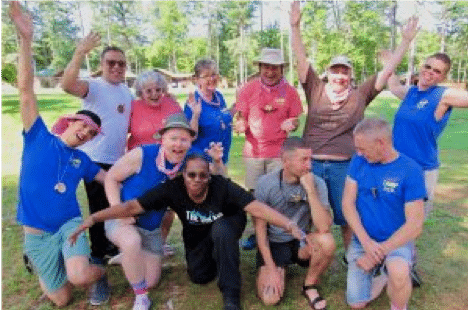 Since 1997, the gay, lesbian, bisexual, and transgender community has been able to enjoy a unique and entertaining vacation thanks to 'Camp' Camp, America's top summer camp for LGBTQ+ adults.

Like a traditional sleep-away summer camp for kids, 'Camp' Camp is organized into a week-long schedule of exciting outdoor, athletic, and arts and crafts activities as well as a range of fun social events in the evenings.

'Camp' Camp, which is situated in the beautiful southwest region of Maine, is the ideal alternative getaway for LGBTQ+ travelers seeking something different from the typical gay cruise or resort.
Click here for more information
Circle JJ Ranch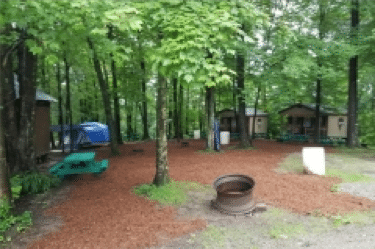 The first gay campsite in Ohio, Circle JJ Ranch, was built in 2002 as a getaway or vacation area for people. From May through October, everyone over the age of 21 is allowed to enjoy their clothing-optional campground.

They manage their campsite as a family, providing a welcoming, accepting, and friendly camping experience with fun gatherings for everyone.
Click here for more information
Hillside Campgrounds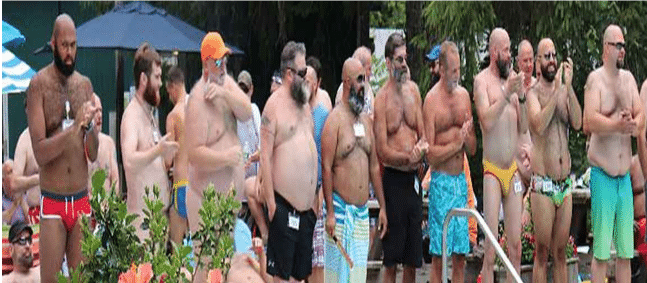 The gay community has been served by Hillside Campground as a camping destination for more than 37 years! They provide a special, private setting on more than 235 secluded acres in the Endless Mountains region of Northeastern Pennsylvania and are open from May through the end of September every year.

Whether you choose to camp in a tent, pop-up camper, or rental cabin, their expert team can assist you in choosing between a site close to the action and a quiet site further out in the woods. You can choose to have a busy or leisurely day at Hillside Campgrounds because it is a no-attitude, clothing-optional setting.

Join the group at the nightly bonfire, explore the wooded playground, make new acquaintances at the pool, or dance the night away in the disco. Whatever your preference in men – young or old, large or small, bears or leather – you may find a themed weekend to catch your eye.
Click here for more information
Roy's Hideaway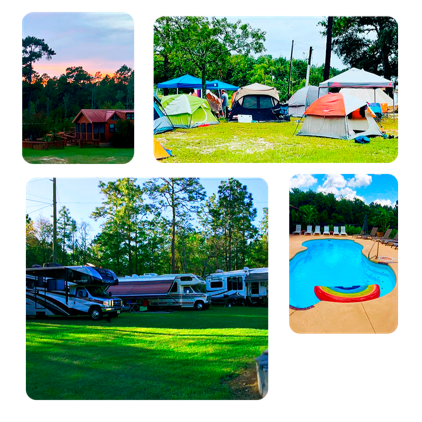 The Hideaway is a campsite for mostly gay men (21 and older) that is situated in Collins, Georgia. Selected weekends are offered to people of all genders. They are strategically positioned close enough for a weekend escape or a prolonged stay, being only an hour from Savannah and conveniently nearby to Macon, Augusta, Atlanta, Jacksonville, Charleston, and many other places.

The comfortable and charming cabins are situated on the lakes and come with all the comforts of home. For either long-term or daily use, they feature a number of full-hookup RV spaces. Set up a tent and sit by the fire if you prefer the outside life! Additionally, the grounds feature a fantastic pool and spa area with a privacy fence, a café, and a bathhouse/restroom.
Click here for more information
The Rivers Edge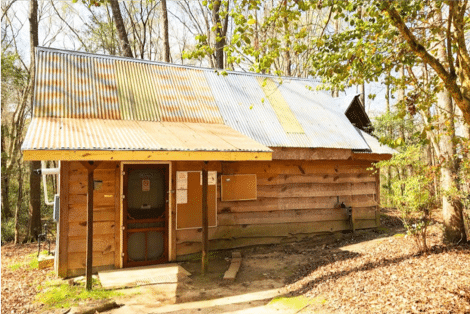 Approximately 110 miles east of Atlanta, Georgia, and 160 miles west of Columbia, South Carolina, The River's Edge is a private membership, gay-owned and maintained, clothing-optional campsite. If you have never visited a gay camp, you will quickly notice a difference.

Compared to other campgrounds, The River's Edge is typically friendlier, more welcoming, and more inclusive. It's challenging to move about The River's Edge without running into other campers, making new acquaintances, and feeling like a member of a different community, free from the pressures of society.
Click here for more information
Starlite Trailer Lodge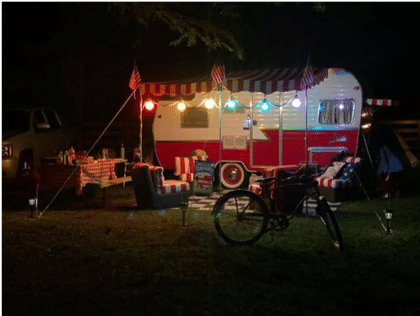 Starlite Trailer Lodge is a prominent campground and tiny home community for LGBTQ+ people. They provide a number of amenities and first-rate facilities, including a lodge, a pool, and bathhouses. A river and a lake are also nearby in Starlite.

The Johns River, which borders Starlite and serves as the community's lifestream, provides a tranquil setting and an excellent means of cooling off. At Starlite, the lake is the diamond in the crown. Wander down the bank and take in the scenery. Spend time on the water by using their canoes or paddle boats.

Additionally, Starlite offers a range of RV spaces, each with their own unique charm and allure. Their cabins offer a unique experience and a chance to unwind. Additionally, a tent or small RV can be set up.
Click here for more information


If you like to mix up your adventures, perhaps nude beaches will be of interest.