15 Best Gay Campgrounds In The USA (Updated 2023)
The Best Gay Campsites You Need To Visit
Whatever you and your partner may think of as the perfect retreat, there's no disputing that the greatest gay campgrounds campsite can check off many boxes that are typically exclusively connected to more opulent and expensive endeavors.
Recently, gay couples and single gay people have become more interested in gay camping as a holiday or weekend getaway option.
One of the main attractions for many in the LGBTQ+ community has been the freedom to be open, loving, carefree, and 'gay' with your partner or a group of friends.

Most campgrounds provide cottages or bunkhouses if you don't feel comfortable sleeping outside in a tent.

Please check out the places in our Gay Travel Guides and know that the information is as accurate as possible and that the research on each destination's page is thorough.

And you can always locate it if you're looking for something a little steamier, like a sauna or bathhouse.

However, it is always a good idea to make sure you know the latest rules and regulations before you travel.

Here are the top 15 gay campgrounds in the USA to visit in 2023.
Roseland in West Virginia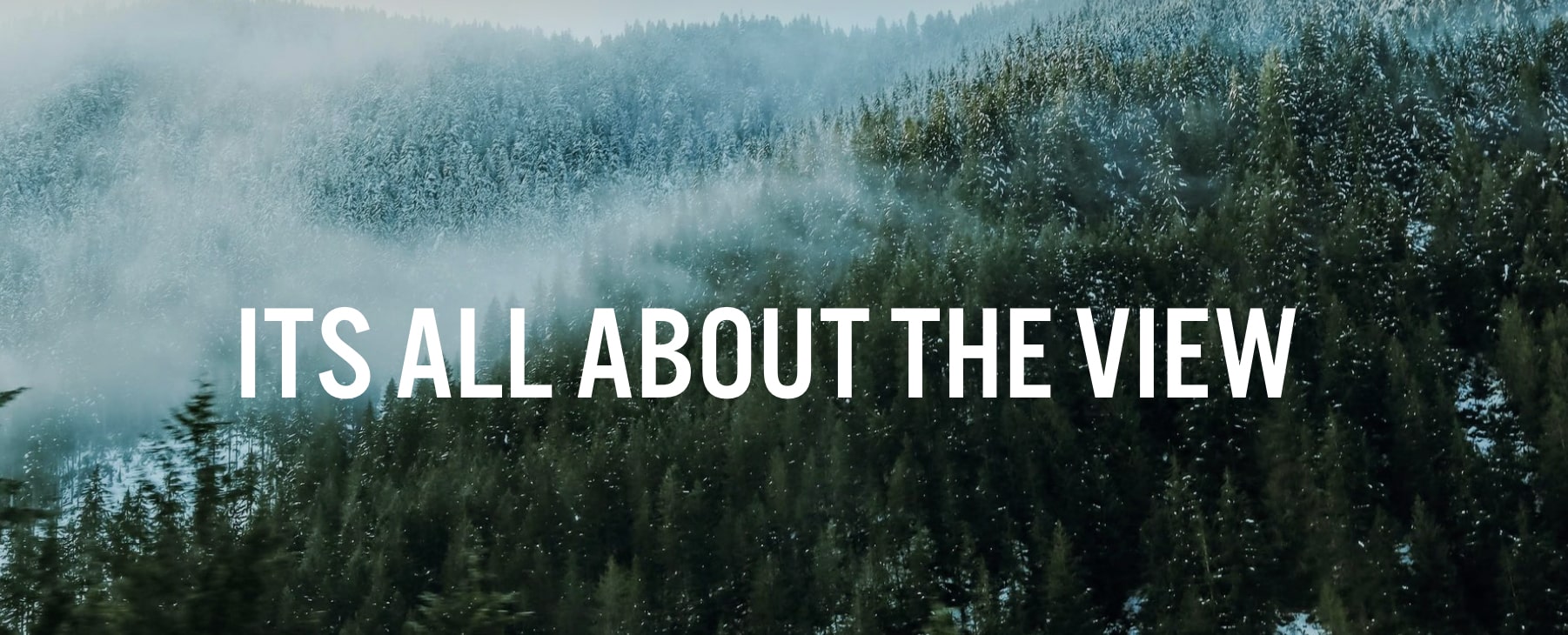 This place is a haven, a sanctuary for gay males looking to escape the bustle of their everyday lives.

With 222 acres of pure, untouched forest, you've got plenty of room to breathe easily.

Think morning hikes on trails lined with towering trees, evening chats around a campfire under the stars, or perhaps joining in the fun at the Town Hall with music and dancing.

The fact that it's open all year round is also a pretty sweet deal!
Sawmill Camping Resort in Dade City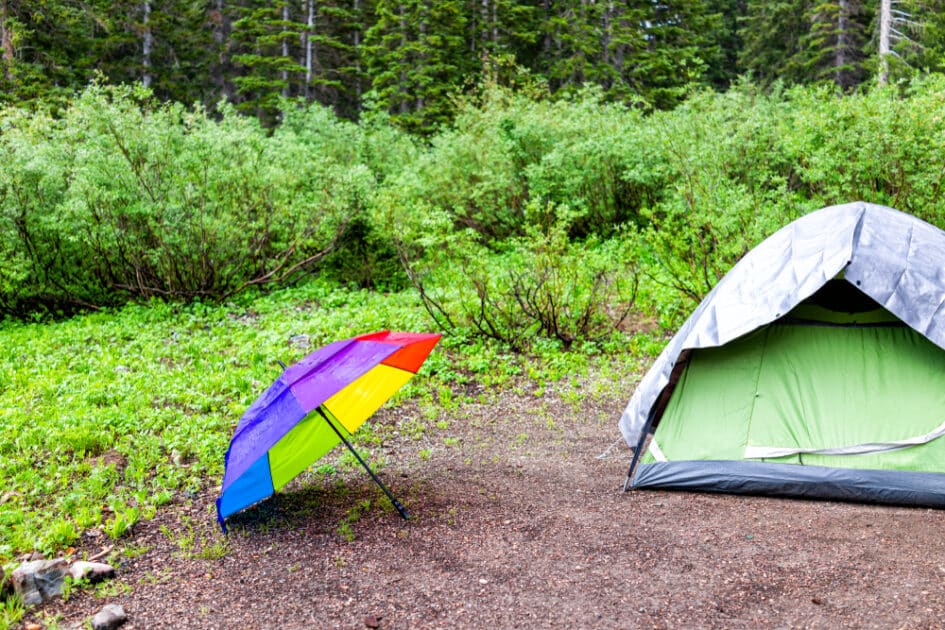 The top lesbian and LGBT campground in the Southeast.
You get a taste of the tropical side of things. The best part? It's not just a campsite, and it's a whole resort!

They've got a clothing-optional heated outdoor pool so that you can take a dip in style and comfort. When it comes to entertainment, they know their game.

They've got everything from zip lining for thrill-seekers to antique shopping for treasure hunters. And let's not forget about their nightlife – think clubbing, cigar bars, campfires, you name it!
Vitambi Springs in Florida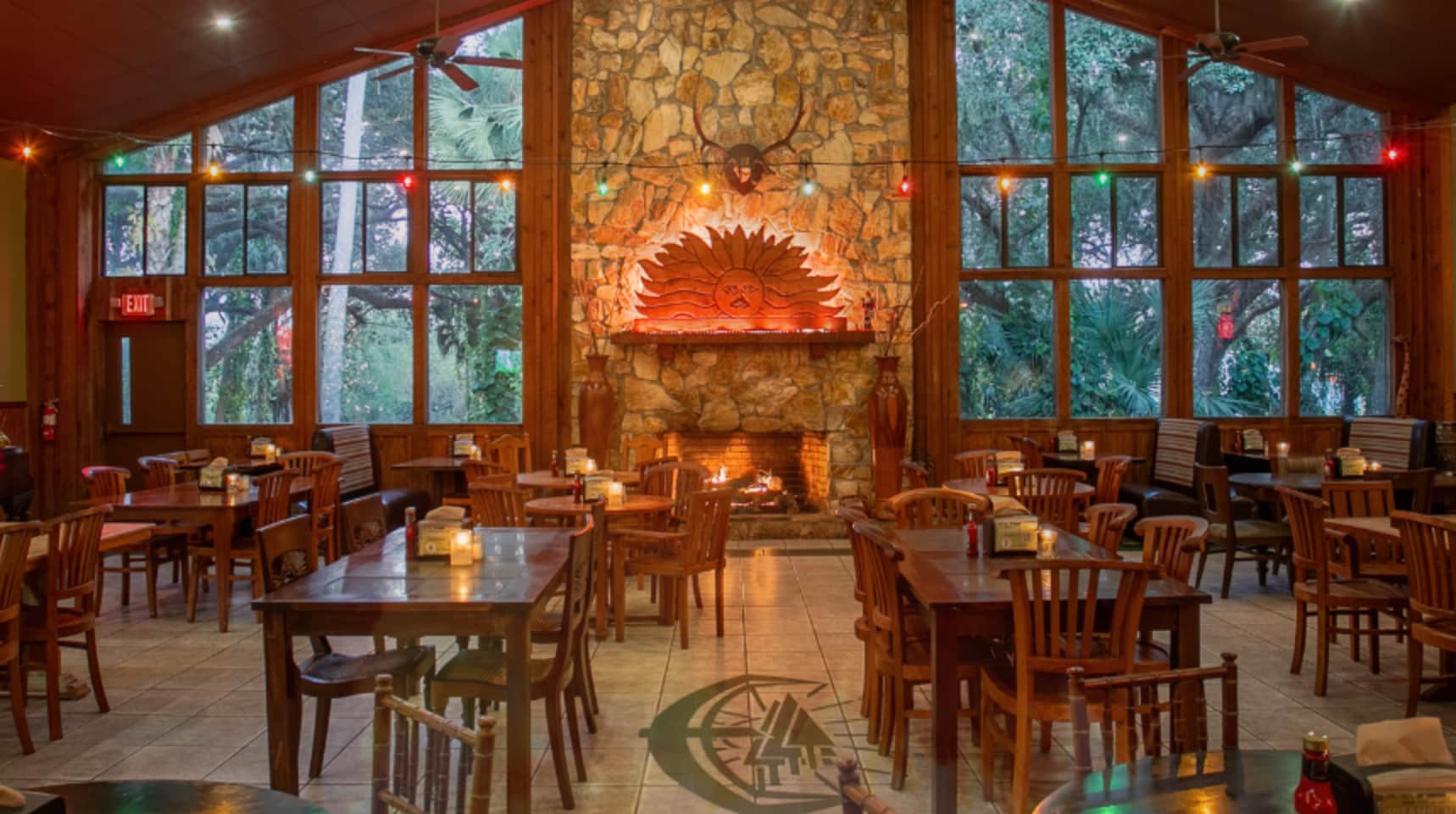 This place has its unique flavor; it's especially popular with the 'Bears' and 'The Leather Scene'.

They've got a range of events throughout the year, which makes it a vibrant hub of activity.

But don't be mistaken, it's not all about the parties. The natural beauty of this place is something that attracts nature lovers and sports enthusiasts too!
Copper Cactus Ranch in Arizona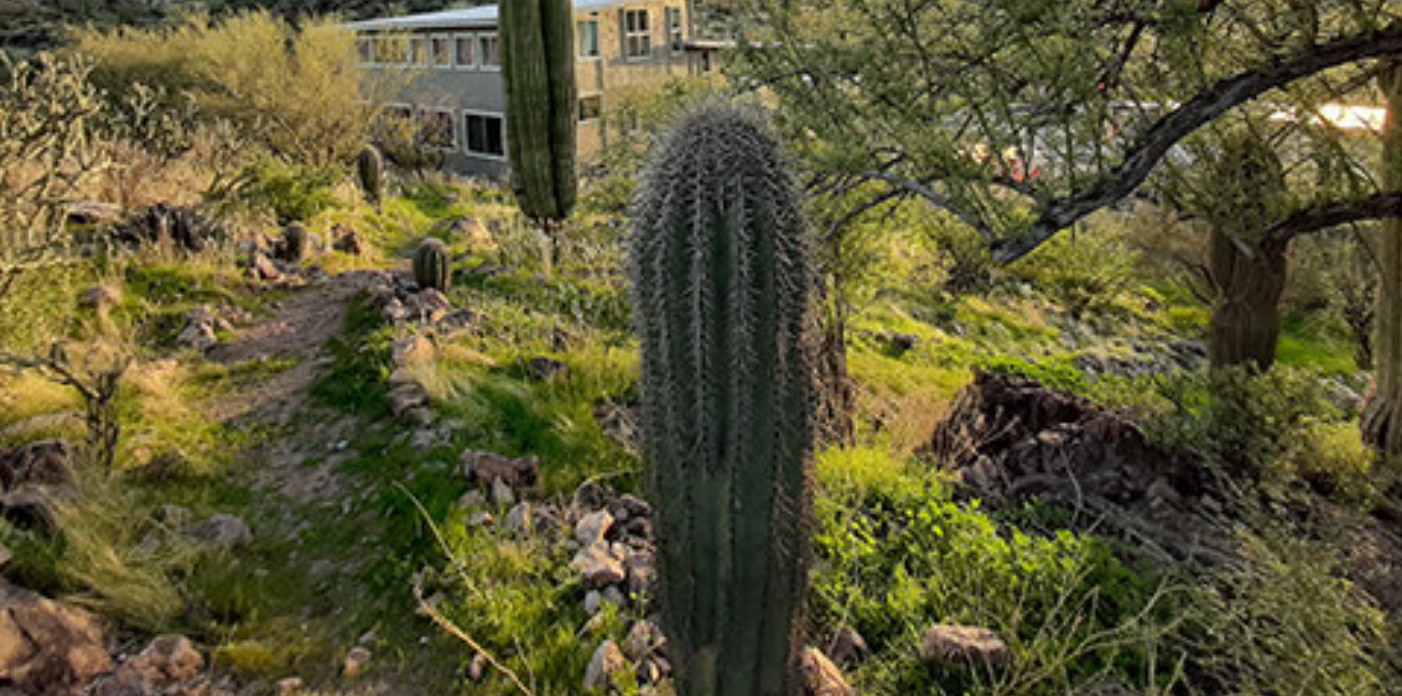 This is more than just a camping site. It's a Bed and Breakfast retreat. So, it's perfect if you're looking for more comfort during your stay.

Spread over 40 acres, and this ranch caters to men from all walks of life.

What sets it apart is the sense of peace and tranquility it offers. Imagine waking up to the sound of birds, exploring the beautiful surroundings, and then curling up in a comfortable bed in a ranch house at the end of the day.
Campit Resort in Fennville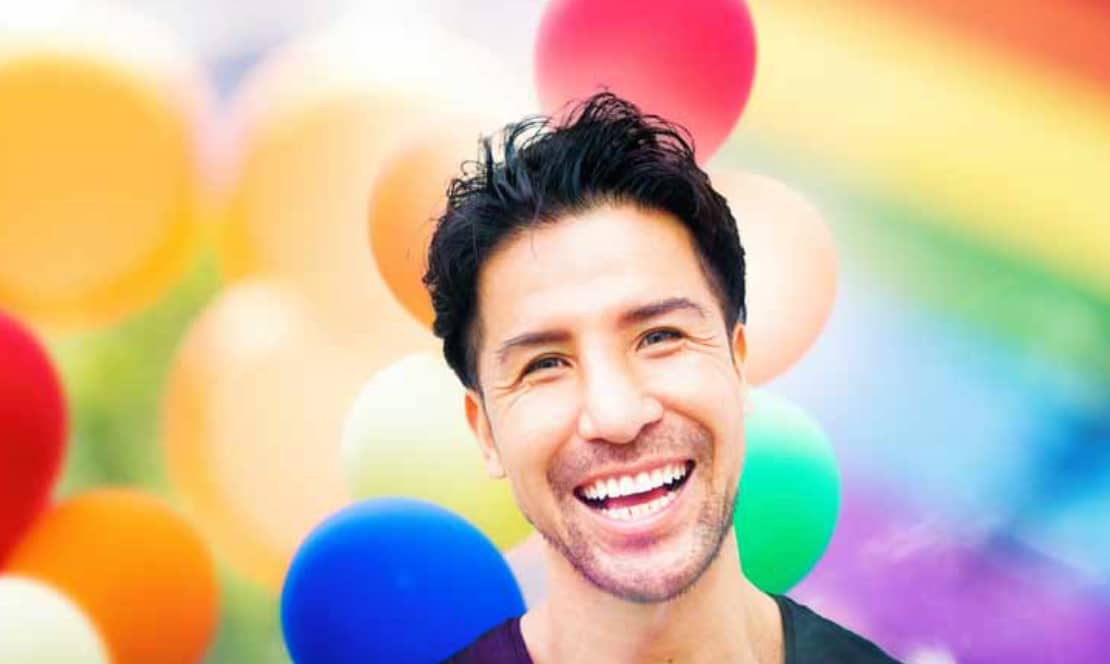 Is something special. It's like a beacon of inclusivity in the camping world, welcoming everyone in the LGBTQ+ community and their allies.

Just picture it, 33 acres of lush forest, the place that makes you feel like you've stepped into a woodland fairy tale.

And you're just a quick 10-minute hop from Lake Michigan! If pitching a tent or parking an RV isn't your style, no worries; they've got you covered with log cabin rentals, a cozy B&B, and even vintage trailers.

Add in their heated pool, clubhouse, and weekly events, and it's clear that Campit's got more than a few tricks up its sleeve!
The Woods Camping Resort in Lehighton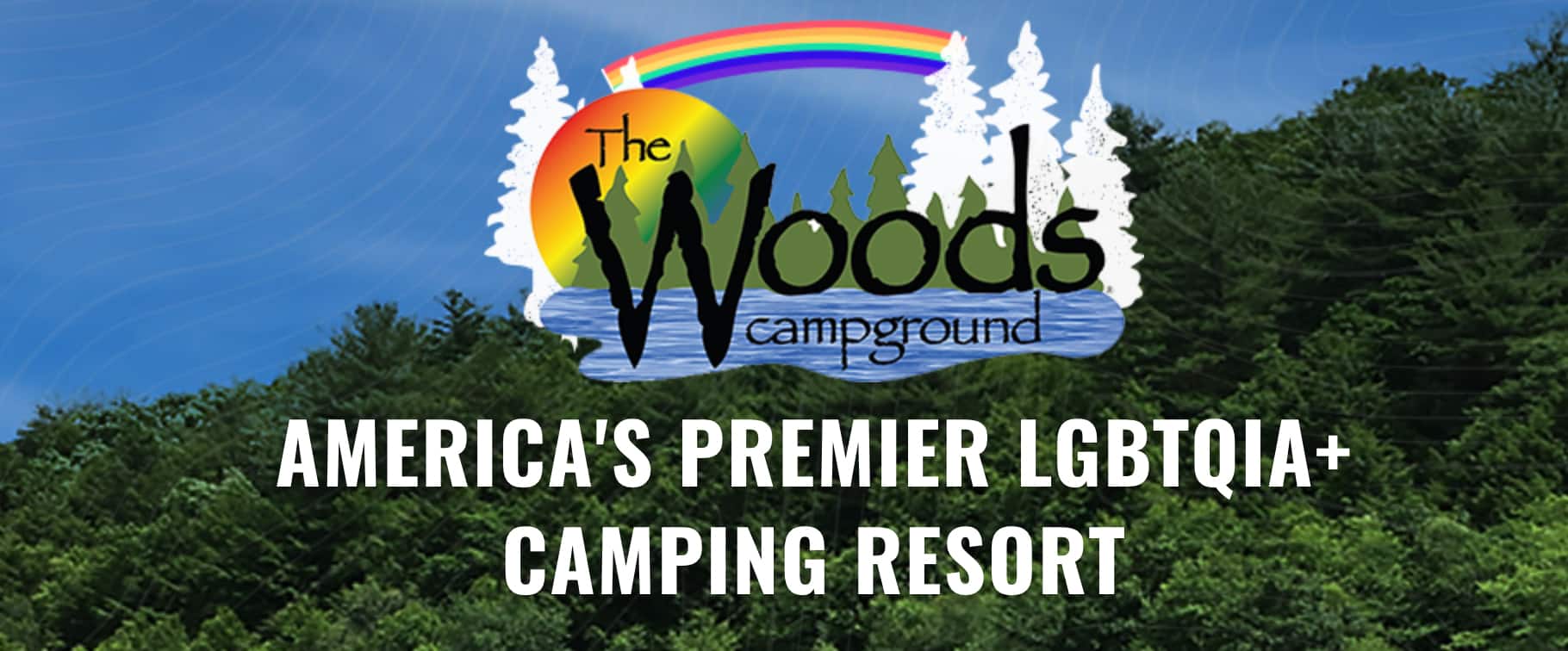 This exclusive spot is open to members 18 years and older. But the exclusivity is just part of what makes it so unique.

It's an LGBTQ+ friendly, clothing-optional campground spread over 161 private acres.

With babbling streams, a sprawling four-acre lake, and spacious campsites, it's an oasis of relaxation and freedom.
Triangle Recreation Camp in Granite Falls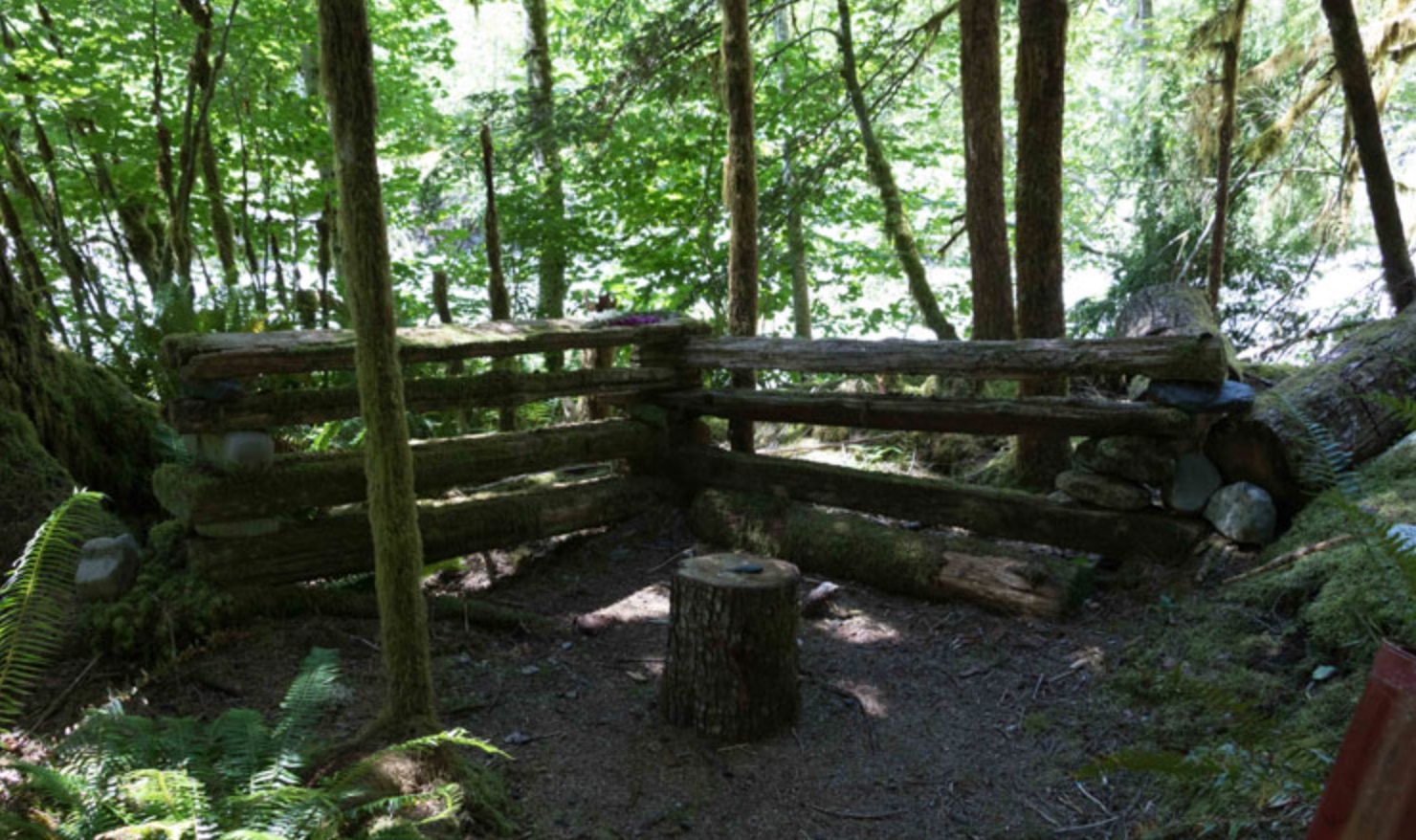 This place prides itself on being the premier gay, lesbian, bisexual, transgender, and queer owned and operated campsite in the Northwest, and it's got the credentials to back it up.

Founded way back in 1975, TRC has been offering a stellar camping experience on 80 acres of beautiful land for decades.

It's nestled in the foothills of the Cascade Mountains, offering stunning views and a tranquil setting. And its location? It's pretty great, only a stone's throw away from Vancouver, Seattle, and Portland.

Freedom Valley in New London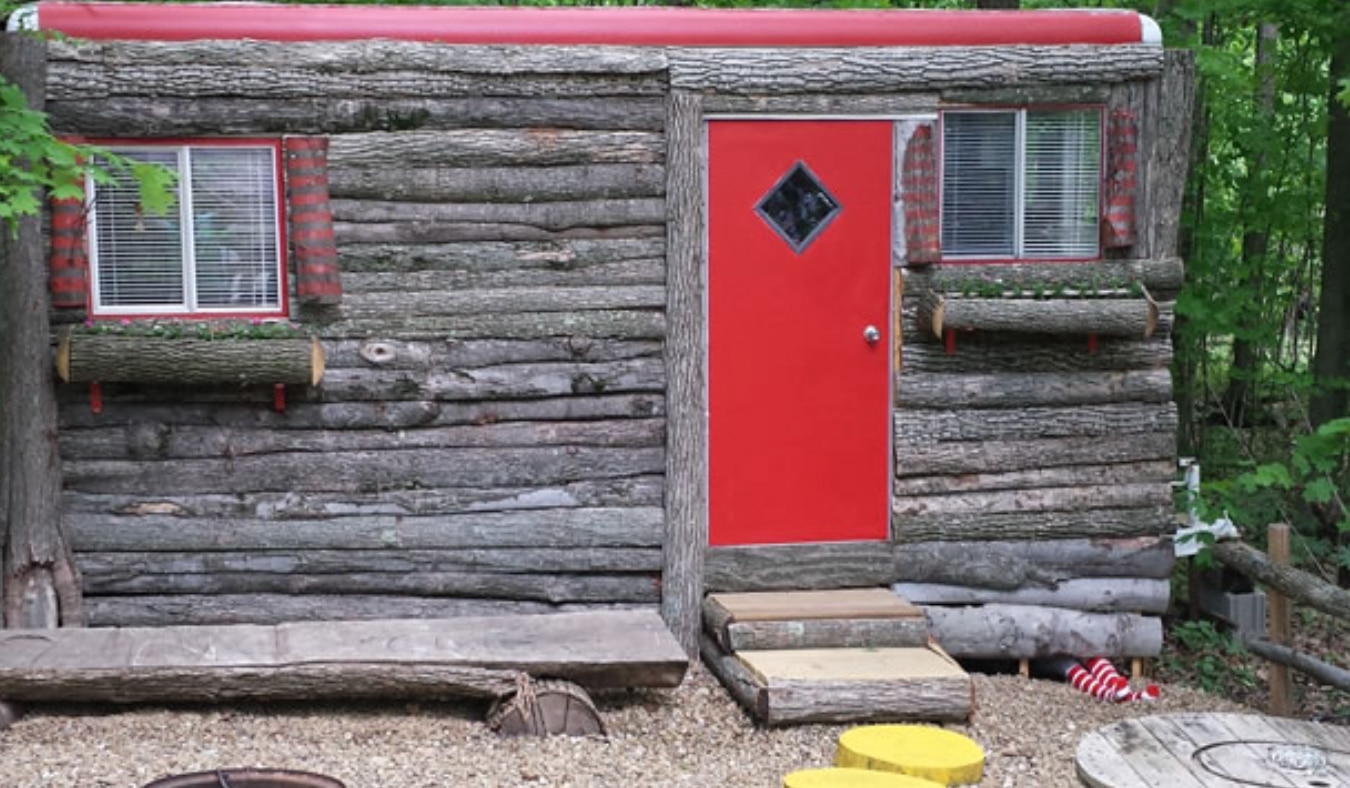 It's not just a popular getaway, and it's the most sought-after in the Tri-States. This place is a magnet for men of all ages, sizes, and backgrounds.

The South Florida Gay News named it the second-best gay campground in North America in 2017, beating out competitors in appearance, amenities, and community.

It's more than just a campsite; it's a summer community where visitors and residents come together to make it a home away from home.
Jones Pond in New York
This place is an all-rounder, sprawling over 100 acres in Western New York State. You can bask by the pool, explore the wilderness on a hike, get competitive with a volleyball game, or shake a leg at one of their weekend dances.

It's like having your playground. And when it comes to sleeping arrangements, they've got something for every kind of camper: serviced tent sites, cabins, bunkhouses, a furnished rental RV, and even a 3-bedroom guest house.

Sounds like a real treat.
'Camp' Camp in Portland


Since 1997, this gem has been a top summer spot for LGBTQ+ adults in America. It's not just a camp, it's a whole experience packed into a week.

They've got everything from thrilling outdoor adventures and athletic games to creative arts and crafts sessions and fun social events in the evenings.

It's like reliving the best parts of your childhood summer camp with a grown-up twist!
Circle JJ Ranch in Amsterdam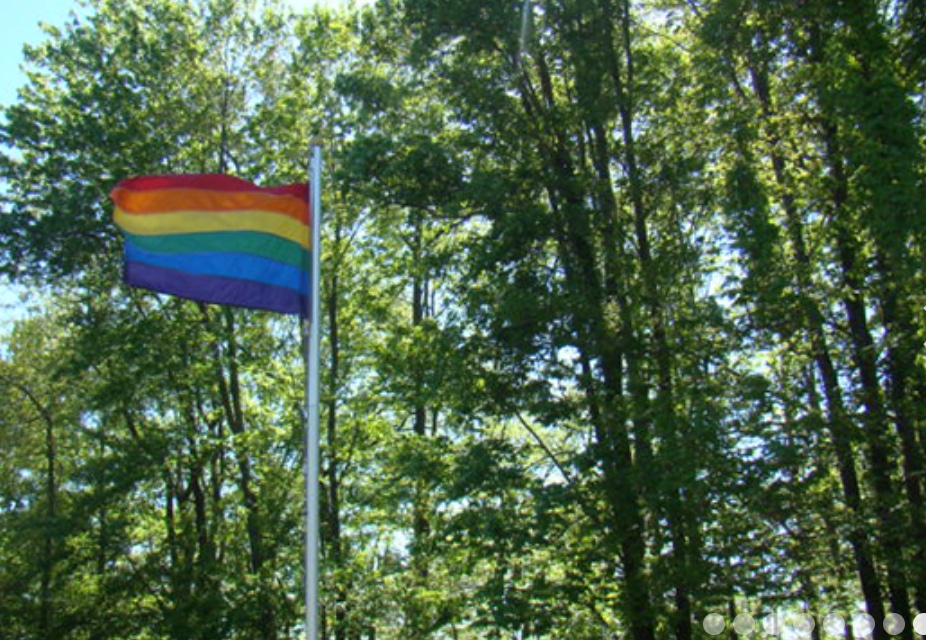 The first openly homosexual, age-21 campground in Ohio.

This location, constructed in 2002 as a retreat or vacation spot, provides a free camping experience from May through October. It's all about accepting who you are and taking advantage of nature.

Hillside Campgrounds in New Milford

From May through September, this quiet refuge in Northeastern Pennsylvania's Endless Mountains, situated on 235 isolated acres, has been a camper's dream for over 37 years.

A pop-up camper might be your home away from home, or you can go traditional and bring a tent.

Roy's Hideaway in Collins

A hidden gem that's surprisingly accessible from Savannah, Macon, Augusta, Atlanta, Jacksonville, Charleston, and more.

It's the perfect spot for both weekend getaways and extended holidays. The camping facilities are top-notch, with lakeside cabins, full-hookup RV spaces, and plenty of room for tents.

Add a pool and spa area with a privacy fence, a café, and a bathhouse; you've got all the makings of a fantastic camping experience.
The Rivers Edge in Dewy Rose

This spot is a private membership, gay-owned and maintained, clothing-optional campsite.

It's all about creating a safe, welcoming space for the LGBTQ+ community to enjoy the outdoors.
Starlite Trailer Lodge in Rd Lenoir

This standout campground and tiny home community is a go-to spot for LGBTQ+ people. The amenities are first-rate: a lodge, a pool, bathhouses, and even a river and a lake nearby.

They've got a variety of RV spaces, each with its own unique appeal. Plus, their cabins offer a unique chance to unwind. And, of course, there's always room for a tent or small RV.

If you like to mix up your adventures, perhaps nude beaches will be of interest.
---
Featured Image: Monkey Business Images/Shutterstock