Gay Saunas: What Are They and 4 Great Etiquette Tips To Practise
A guide to gay saunas and advice on proper etiquette inside one
Gay Saunas are places where gay men meet to socialise, exercise, drink, and have sex. There are two types of gay saunas – dry saunas and wet saunas. Gay Saunas are also often called an SOPV (sex on premises venue), bath house or steam room.
There is a gay sauna in almost every corner of every country and every city in the world (yes, even those places where being gay is illegal). They also provide a safe haven for bi-sexual men to satisfy their gay desires in a rather closed, protected environment.
Keep reading to find out what the difference is and, most importantly, how you should act inside gay saunas. Above all, please practise safe sex and have a great time.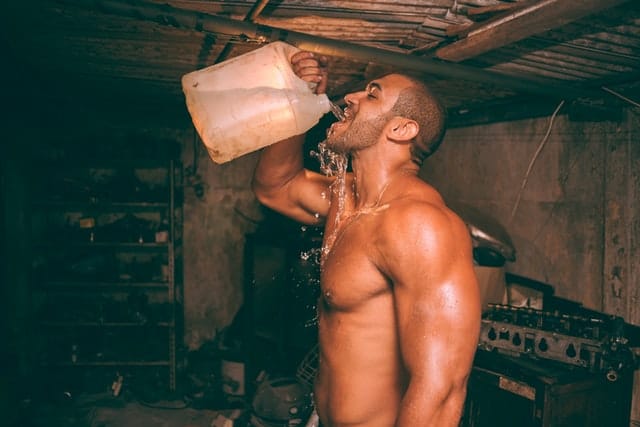 Top Tips When Visiting Gay Saunas

As saunas are generally different depending on whether they are dry or wet, or in what kind of geographical and political environment they are located, handy hints and protocols will vary greatly.

Below however are some general dos and don'ts that will avoid you getting into any trouble.
Always be friendly and courteous to the front desk staff. These people will be your saviour should you find yourself in a spot of trouble.


Phone ahead to find out information such as whether they accept credit cards, require cash only, are a dry or wet sauna, if they are men only or a mix of genders, and obviously their opening and closing hours.


When you visit for the first time, take your time and explore the many different parts of the establishment. Saunas are fun to explore (with or without your clothes on) and it will give you a good idea of which parts appeal to you the most.


Observe the rules. Most saunas have 'house rules' in multiple locations throughout the venue. These will list things that are and are not permissible e.g. smoking, drugs, nakedness, eating and drinking.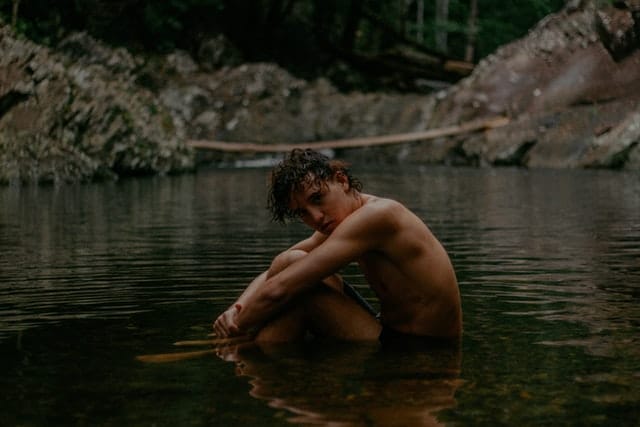 General Sauna Etiquette
Not dissimilar to cruising at your local park (beat), saunas have a somewhat silent set of protocols, or etiquette, to observe at all times. If you breach these, regardless of whether this is your first time or not, you will be told in no uncertain terms by one or more of your fellow sauna customers.
Avoid overtly perving on others. Eye candy is literally everywhere you look, but perving is not always welcomed by others.

Try to be discreet until mutual eye contact (or physical contact/groping) has been made. Some, of course, love being admired. It's a matter of carefully choosing the object of your affection.


Do not pursue a grope if the recipient has said no or has pushed your hand away.


Toilets are provided for a reason. Unless you're in a water sports situation, try to be respectful at all times and use the toilets provided to pee and poo in. Showers are also provided for general showering and for cleaning up any unexpected messes.

Cum, on the other hand, is expected to be everywhere. It's ok, there are paid staff to regularly clean that up. If you are unsure, or if something does happen, get a staff member to help. They really don't bite.


What Happens in a Gay Sauna
One thing that doesn't happen is high tea. Gay men go to saunas for primarily one thing – SEX! and lots of it with a variety of men. Old, young, fat, skinny, and all in between frequent saunas for sexual release in a non-judgemental environment.
While they are there, men will often be seen enjoying the other facilities, such as enjoying some lunch or having a drink or two. It is not uncommon either to see guys enjoying the spa, sauna, and pool facilities – with or without enjoying the variety of dicks and bums on offer.
Many gay saunas will regularly offer special themed nights. Please refer to their website for the details of what kink or preference is catered for on which night of the week.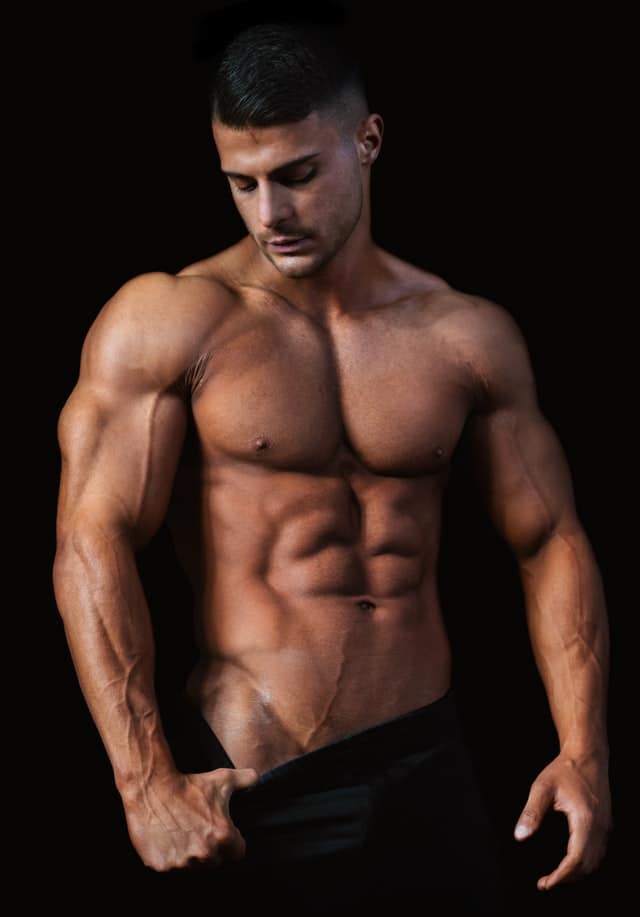 What Are The Facilities at Saunas
Not ALL saunas have the same facilities. It also depends on whether the sauna you are at is a wet one or a dry one (the difference is rather obvious). You will generally find the staff extremely friendly and more than happy to answer any question you may have.
Reception


Shop (condoms, lubricant, amyl/poppers, dildos, cock rings)


Condoms and lubricant are generally also provided for free in each of the rooms and generally in the cruise areas


Towels


Cloak room


Showers and toilets


Lockers


Suckatoriums (yes, you are correct in your assumption about what they are)


Cruising areas


Private rooms


Open cruising rooms


Single rooms


Double (and larger) rooms


Video viewing room


Sling rooms


BDSM areas


Pool


Spa


Sauna


Bar


Cafe


Smoking area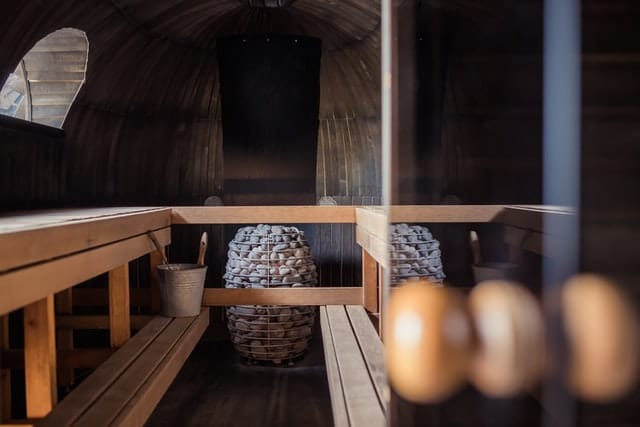 Bottom Line
We have tried to give you an overview of what to expect from what kind of gay sauna. Self-exploration and research is always the best, but we hope we have given you a place from which to start. Please remember to always practise safe sex and be comfortable in the skin you are in. As our friends in Spain would say: Viva la vida.