What Is a Relationship?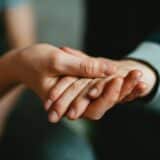 As social beings and creatures who naturally put ourselves into hierarchies, relationships are one of our defining cornerstones. In particular love is one of the glues that binds us together – particularly couples and families. It is no accident that we find a lot of meaning in life from the romantic relationships that we have. Many will suggest that their partners were their primary reason for getting through trauma, attaining a goal or achieving something that alone they could not.
The bonds between a couple are so important as they create the foundation upon which a family stands. When children are introduced into a relationship, though they're typically seens as a great cause of joy, do not come without their problems. With increased responsibility, less time alone and more dynamic variables it is not uncommon for a relationship to come under pressure. This means that being able to survive and sometimes even flourish under the added stress is the sign of a robust relationship.
Relationships are usually romanticized in the media. In reality, relationships will go through an initial fairytale period – filled with love and laughter, progress through a more sobering period of understanding and accepting individual quirks, to an eventual place of strong companionship. Each relationship is unique, and we're not suggesting one size fits all, but comparisons are superfluous.
Due to the investment, and not just emotion and time that goes into a relationship, the failure of one can be seen as one of the greatest emotional anguishes that humans can experience. As a rule the more we put into the relationship, the more emotionally connected we were , when that connection is lost the greater the pain. Yet we pick ourselves up, try to learn from our mistakes and move on. Making a relationship work is tough whether that is in the relationship or in fixing the relationship we have with ourselves.
How to Make a Healthy Relationship: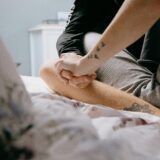 The path to a healthy relationship is built on solid foundations. Though lust and physical attraction might be the initial spark of the relationship, the bricks and mortar is usually communication and trust. Relationships are, by nature, reciprocal and it is almost impossible to give ourselves to those with whom trust and transparency is unattainable.
Due to the fact that being in a relationship is also a way for us to make ourselves vulnerable to our partner in ways that we wouldn't necessarily be to others, it is important to treat our partners with respect and care. The line between a healthy relationship and a toxic one is usually where partners understand that they are individuals but at the same time working towards a greater goal.
Just as with a business, a relationship is something that needs constant upkeep, discipline and even resource. If any part of a relationship is lost or begins to slip it is not uncommon for the entire operation to slowly or sometimes quickly fall away. Strong and healthy relationships will also be fair, physically and emotionally and be open about sex, desires and dreams.
How to Find Love: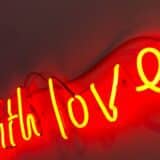 Some say love is something that finds you when you are least expecting it: hence the spontaneity of love at first sight. However for most love is found in the relationships and bonds with those we find important. Knowing whether it is infatuation or love is often difficult but this distinction inevitably appears with the fullness of time.
Knowing who our soulmate is can take time. With so many people on the planet there really is someone for everyone, sometimes there are many someones. The first step to find who our love should be is to be honest with and love yourself. Without being honest about who we are it is almost impossible to find what or who we love. Once we find someone who we are highly motivated to see, impress or help it is an excellent indicator of love. However love in a relationship should be a two way street, meaning that as easy as it is to be taken advantage of when someone falls in love you should first make sure that the feelings are mutual and if not a real possibility. Falling in love can feel like a leap of faith, and having those feelings returned is one of the greatest emotional pleasures a human can experience.
Myths About Love: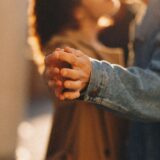 One of the biggest myths about love is that it is the same explosion of immediate affection that we see in t.v. and in movies. The "thunderbolt" moment between two people is not usually what happens. Often love blooms slowly between two people at different times as they feel they can trust and open up more and more to. Falling in love can be terrifying so if someone isn't there yet, it doesn't mean they will never be.