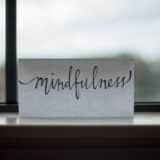 Therapy (a.k.a psychotherapy or counselling) is either a one off or ongoing problem resolving process with a designated therapist.Issues may include behaviour, beliefs, somatic responses and relationships. Ideally, it is a microscopic examination into what makes a person tick to positively amend self-destructive tendencies, resolve painful emotions, improve relationships and much more.
By providing a neutral, safe place, a therapist offers a non judgmental, neutral set of ears. Although predominantly a one on one experience, therapy can also be for groups, families and couples.In essence, therapy is a confidential journey between a patient and a qualified therapist designed to find resolutions to otherwise difficult issues.
Myths About Therapy: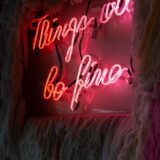 Myths about therapy include going to therapy makes you weak, when in reality there is nothing wrong with showing vulnerabilities or working through them. In many ways it is a sign of strength. On the flip side, it is also a myth that therapy only makes you feel bad or that it's too painful to experience. For those of us who are ready to face our demons, the experience can be more liberating and empowering than anything else and a cause for joy. Another myth is: once you get therapy you are in for life. The reality however is that therapy is designed to find real solutions to real problems – all the time working toward a successful end goal.
Types Of Therapy:
Not all types of therapy have research evidence but that does not necessarily mean that they will not have a positive effect on the individual.
The following is a non-exhaustive list:
Cognitive Behavioural Therapy
Dialectical Behavioural Therapy
Emotion-Focused Therapy
Family Therapy
Group therapy
Interpersonal Therapy
Mindfulness-based Therapies
Play Therapy
Psychodynamic Therapy
Psychotherapy for Parents and Young Children