How to Become a Therapist?
Steps to Follow and Considerations to Keep In Mind
Being a therapist requires committing oneself to aid others in navigating the challenges of life and mental health, which is a noble and gratifying option.

As a prospective therapist, you must have a thorough awareness of the various treatments you wish to offer. You may use this information to assist you make the best possible educational decisions and better serve your clients. With this guidance, you'll be equipped with all the necessary tools and knowledge to efficiently cater to your clients' needs.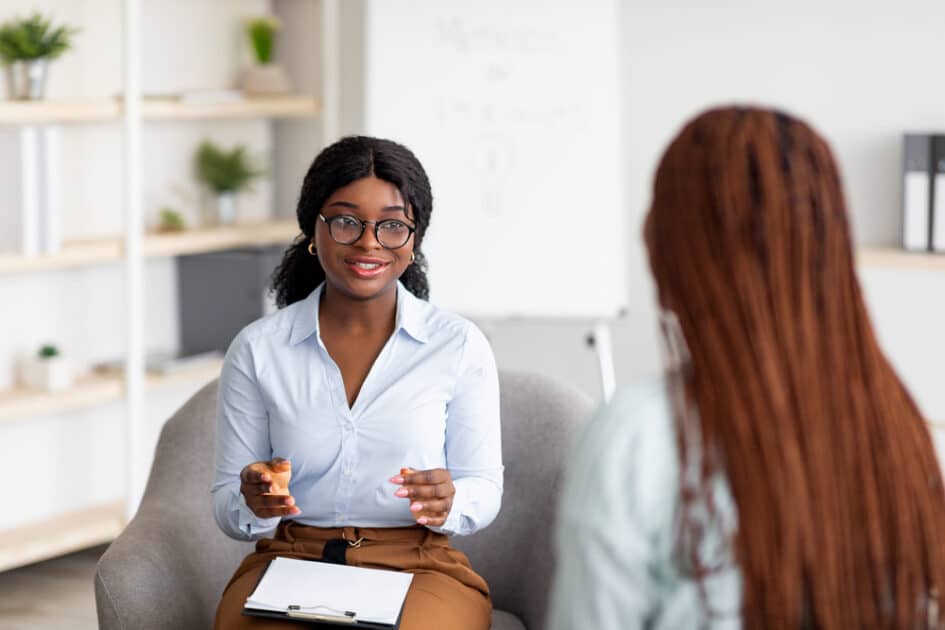 A master's degree is often required as a minimum educational qualification for entry into the area of therapy. It is important to remember, nevertheless, that some specialties can need further study and training.

Higher education will allow you to obtain the specialized skills and information required to flourish in your chosen therapy sector.

Becoming a therapist involves more than just completing the necessary education. Additionally, you must go through a licensing procedure that differs according to your occupation and the state in which you intend to operate. So, it's essential to do some research on the specific requirements of your state and chosen profession to ensure you meet all the necessary criteria.

It is critical to meet the qualifications for state licensure examinations and receive the necessary licenses to ensure that you are legally and ethically competent to assist your clients.

You may start along the road to a fruitful and significant career as a therapist by learning about the many forms of therapy, completing the relevant coursework, and obtaining the required licensing.


Learn more about: What is a Therapy?
Steps to Becoming a Therapist

Becoming a therapist involves a significant amount of education and training. The following steps outline the general path to becoming a licensed therapist in the United States.


Step 1: Decide Which Type of Therapy You Want to Offer

It's critical to learn about the many specialties and environments where therapists practice in order to make an informed decision about the kind of treatment you want to provide. Some common fields include:


Counseling Psychology: Focuses on helping clients with emotional, social, vocational, and health-related issues through individual or group counseling sessions.

Clinical Mental Health Counseling: Addresses mental health disorders and emotional issues to promote overall wellness and coping strategies for clients.

Marriage and Family Therapy: Focuses on assisting families and couples in resolving relationship conflicts and enhancing communication and problem-solving abilities.

Social work: Supports people by putting them in touch with resources and services, treating their social and emotional problems, and fighting for their well-being.

You may select the career path that most closely reflects your personal interests and professional objectives by being aware of the contrasts between various disciplines.


Step 2: Consult Your State's Licensing Board Website

Consulting your state's licensing board website is an essential step in becoming a therapist, as it provides information on the specific requirements for licensure in your state. These criteria may include various school degrees, clinical hours, passing state licensing tests, and other factors that vary greatly from state to state.

It is crucial to research and understand these requirements to ensure that you meet them all and are eligible for licensure.

For example, in California, the Board of Behavioral Sciences oversees the licensure of therapists, including marriage and family therapists, licensed clinical social workers, and licensed professional clinical counselors. Each profession has specific educational and clinical hour requirements, and applicants must pass a state licensure exam.

In contrast, in Texas, the Texas State Board of Examiners of Professional Counselors is responsible for licensing professional counselors, and requirements include a master's degree in counseling and 3,000 hours of supervised experience.

It's also important to note that some states have additional requirements beyond education and clinical hours, such as passing a criminal background check or completing continuing education courses to maintain licensure.


Step 3: Earn a Bachelor's Degree in a Social Science

Earning a bachelor's degree in social science, such as psychology or sociology, is typically the first step toward becoming a therapist. This undergraduate degree provides students with foundational knowledge in areas like human behavior, mental processes, and social interactions.

It is essential to keep in mind that undergraduate studies are not solely focused on acquiring academic knowledge. Gaining relevant experience may be facilitated by taking part in extracurricular activities, internships, and volunteer opportunities.

Research opportunities may also be available for undergraduates, allowing students to work alongside professors on studies that address relevant mental health issues.

Networking, skill-building, and access to professional resources can all be facilitated by joining clubs and organizations for professionals in the area, such as the American Psychological Association or the National Association of Social Workers.

Building relationships with professors and professionals in the field can also be beneficial in obtaining mentorship, career guidance, and letters of recommendation for graduate school applications. These connections can also provide students a better understanding of what a therapist does on a daily basis and what to anticipate from the profession.


Step 4: Pursue a Master's Degree in a Relevant Field

Pursuing a master's degree is an important step toward becoming a licensed therapist. When selecting a master's program, it's important to consider several factors such as:

Program accreditation: Accreditation assures that the program satisfies the profession's minimal criteria and prepares students for licensure and professional practice.


Specialization opportunities: Many master's programs offer opportunities for students to specialize in specific areas such as substance abuse counseling, trauma counseling, or child and adolescent counseling. Consider your area of interest and the availability of specialization options when selecting a program.


Financial aid and scholarships: Pursuing a master's degree can be expensive, so it's important to explore financial aid and scholarship options that may be available. Many universities offer financial aid and scholarship opportunities to eligible students, including assistantship opportunities which can provide tuition waivers or stipends in exchange for work within the department.


Program format: Consider the program format that best suits your needs and schedule. While part-time programs may take 3-4 years to complete, full-time programs typically require 2 years. Online or hybrid programs may offer more flexibility, but may also require in-person attendance for some classes or clinical training.
During your master's program, you will gain knowledge and skills in counseling theory, ethical practice, and clinical techniques through coursework, supervised practicum experiences, and internships. These experiences will help you prepare for the following steps in your career as a licensed therapist.


Step 5: Consider Obtaining a Doctorate for Specific Specialty Areas

While a master's degree is typically the minimum educational requirement to become a licensed therapist, obtaining a doctorate may provide additional benefits. Doctoral programs typically take 4-7 years to complete and involve rigorous coursework, research, and clinical training.

The level of education and training required for a doctoral program can provide opportunities for specialized learning in your field. A doctorate degree can also lead to further employment prospects in academia, such as teaching or research jobs, or leadership positions in healthcare organizations.

It's important to consider the specific requirements and benefits of obtaining a doctorate in your chosen field. For example, a doctorate in clinical psychology may require additional clinical hours and research experience, while a doctorate in counselor education may focus more on teaching and research.

When considering a doctoral program, research the requirements for your field and consider factors like program accreditation, research opportunities, and funding options.

Keep in mind that obtaining a doctorate is a significant investment of time and money, so it's important to carefully consider your goals and career aspirations before pursuing this path.


Step 7: Complete the Required Clinical Hours and Successfully Pass State Licensure Exams

To meet the clinical hour requirement, you will need to gain supervised experience through internships, practicums, or supervised work experiences, depending on your state's requirements. The number of required hours can vary depending on the type of therapy you wish to provide and your state's licensing board.

For example, the California Board of Behavioral Sciences requires 3,000 hours of supervised experience for licensed marriage and family therapists.

After completing the required clinical hours, you will need to pass the state licensure exams. These exams vary depending on your chosen field and state, but they generally assess your knowledge of ethical and legal issues in therapy, assessment and diagnosis, treatment planning and intervention, and other relevant topics.

Examples of licensure exams include the National Counselor Examination for licensed professional counselors and the Examination for Professional Practice in Psychology for licensed psychologists.

It's important to note that each state has its own licensing board and requirements for licensure. Be sure to consult your state's licensing board website for specific information on clinical hour requirements and licensure exams.

It's also important to stay up-to-date on any changes or updates to your state's licensure requirements.


The Spectrum of Mental Health Professionals

The mental health area is vast and complex, with a large spectrum of experts working to support and treat those in need. The term "therapist" can apply to a number of different specialists, such as licensed counselors, social workers, marriage and family therapists, and psychologists.

It's crucial to remember that phrases like "licensed professional counselor" or "licensed psychologist" are reserved for professionals who meet certain licensure standards, which vary by state and specialty.

In order to give effective and ethical treatment, it is critical to understand the variations between various mental health professions and their specific requirements.

Studying the range of mental health professionals can assist prospective therapists in making educated judgments about their schooling and career paths.


Commitment, Demand, and Salaries for Therapists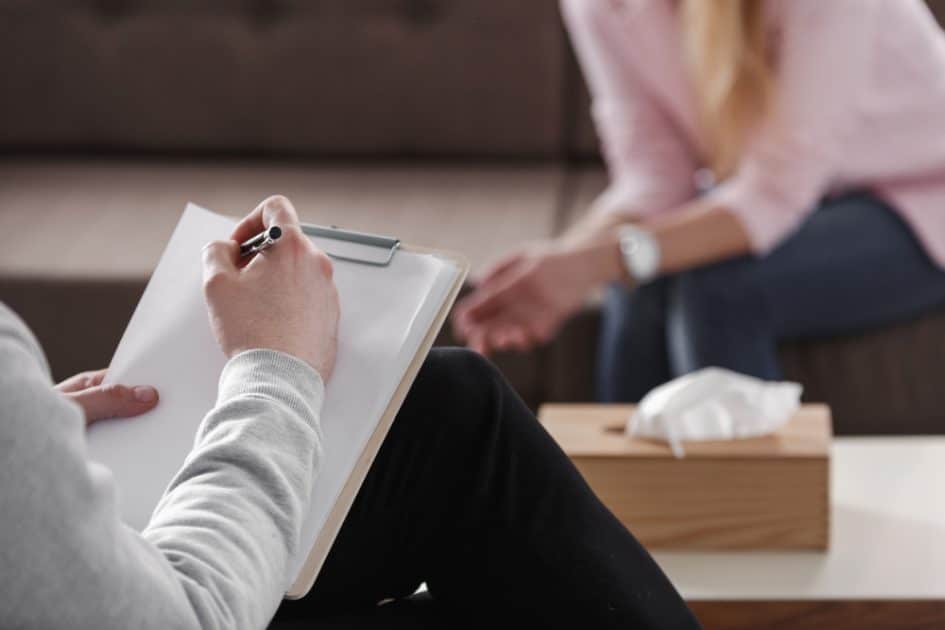 A large time and financial commitment is necessary to pursue a career as a therapist. It entails earning a bachelor's degree in a pertinent field and subsequently pursuing a master's or higher degree. The road to becoming a therapist may be long, but there is a growing need for professionals in this industry.

People are dealing with worry, anxiety, and other related problems as a result of the COVID-19 pandemic, which has increased the need for mental health experts. The U.S. estimates that the employment of mental health counselors will grow by 23% between 2019 and 2030, which is much faster than the average for all occupations. Bureau of Labor Statistics.

The expertise, number of years of experience, geographic location, and kind of employer can all affect a therapist's salary.

The capacity to assist others, forge enduring relationships, and have a good influence on people's lives are just a few of the fundamental benefits of working in the mental health area, which can be substantial.


FAQs
How do you start as a therapist?
To become a therapist, you typically need a relevant degree (e.g., psychology, counseling) followed by licensure or certification in your country or state.
What do therapists do?
Therapists provide counseling and support to help individuals or groups address mental, emotional, and behavioral challenges.
What is the difference between counseling and therapy?
Counseling is usually shorter-term and focused on specific issues, while therapy is more in-depth and explores underlying psychological patterns.
Is it hard to go to therapy?
Starting therapy can be challenging, but it provides a safe space for personal growth and healing with the support of a trained professional.
What is the hardest part about therapy?
For some, the hardest part of therapy can be facing and processing deep emotions or confronting long-standing issues. However, it can lead to transformative and positive outcomes.
Recommended:

What to Talk About in Therapy?
The Bottom Line

Becoming a therapist requires a commitment to completing the necessary education and training, as well as obtaining the appropriate licensure for your chosen field. It is important to understand the distinctions between different therapist professions and their respective requirements to guide your education and career decisions.

Despite the demands of this career path, the growing demand for mental health services and the intrinsic rewards of helping others can make it a fulfilling and worthwhile pursuit.

With the right preparation and dedication, aspiring therapists can make a meaningful impact on the lives of those seeking mental health support.