Top 50 Lesbian Anime to Binge-Watch!
Best lesbian anime to watch.
The anime industry is massive. You can find all sorts of exciting niches depending on your taste.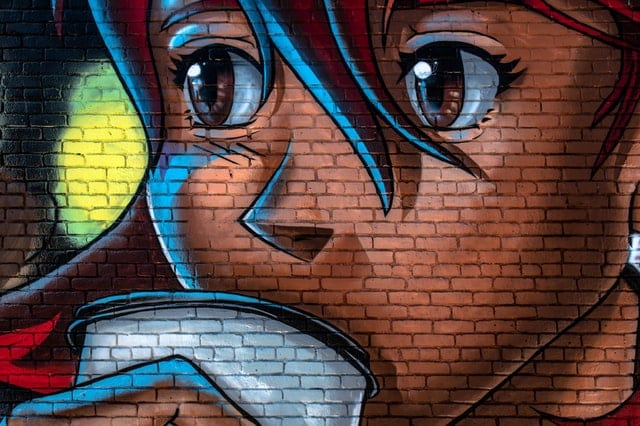 One particular category has dominated with some critical titles getting very positive reviews: lesbian anime or Yuri anime! If you are into lesbian movies, you might want to try the anime side of things.

It will be a fun new experience. You can expect a beautiful story with plenty of character development if you know anime.

Another thing to bear in mind, most of these anime's will get into how the characters begin to understand their newly discovered lesbian sexuality.

Here you have a list of the best 50 lesbian anime to binge-watch.

If you are in the market for a girlfriend, you can check out these to help you.

50 Best Lesbian Anime
50. Kanamemo (2009)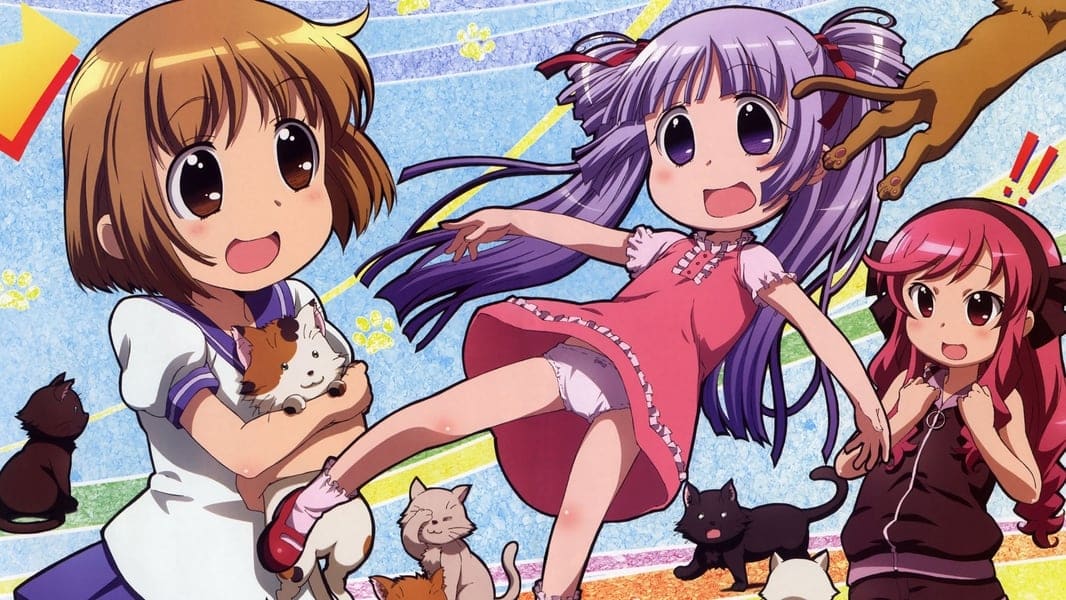 Kanamemo is a Yuri anime in the middle of an erotic comedy. The natural life in it is the main reason for its success.

The story is a bit warm, but the feeling isn't for those who don't enjoy realism. The story is about Kana, an orphan girl. She lost her parents long ago and lived with her grandmother.

After losing her grandma, she finds a job at a newspaper agency. They agreed to take her after hearing her problems, but, unknown to Kana, there are a lot of secrets at work.

This is where the Yuri aspect gains importance.
Romance: 2/5 · Plot: 3/5 · Visuals: 3/5 · Sex Appeal: 2/5
Total Score 10/20
49. Nageki no Kenkou Yuuryouji (1994)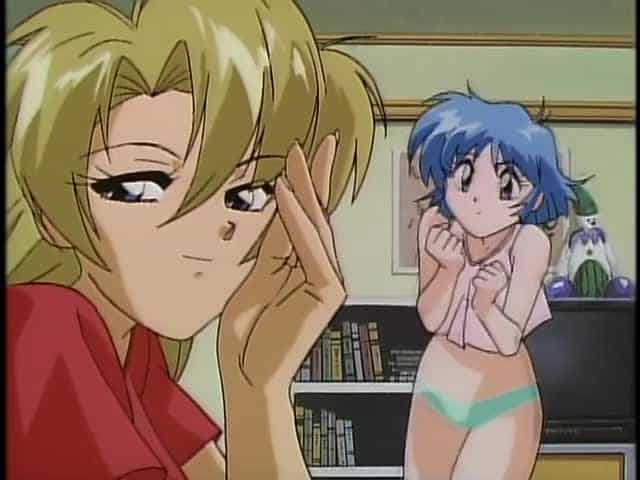 This was a comedy Yuri anime that was released in 1994. It was one of the first commercially successful Animes in the genre.

This is for you if you're looking to have hearty laughter with some funny twists. Ogawa, the heroine, suffers from a unique problem.

This makes her uncomfortable, and she seeks help. She lives with an elderly roommate who offers to help her. There are hilarious events throughout the route as she struggles to get happiness.
Romance: 3/5 · Plot: 3/5 · Visuals: 3/5 · Sex Appeal: 2/5
Total Score 11/20
48. Nikutai Ten'i (2003)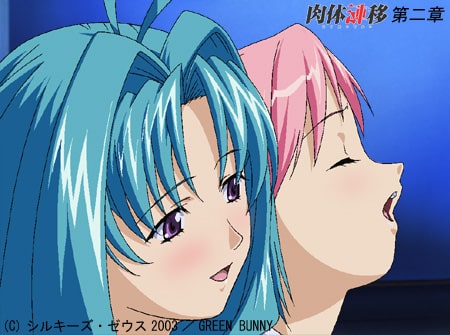 It is a manga from the 2000s. It was released as OVA in 2003.

Thanks to its magical setup, it was widely accepted. In fact, it was one of the most reviewed anime back at the time.

Like many anime, it is about a girl teleported to another reality. However, what differentiates Nikutai, is that Kenichi, the protagonist, can't escape it due to a magic shield.

Plus, she discovers that her mind and body have been exchanged with someone else. The only way to escape is to fall in love with another girl to feel sexual attraction.
Romance: 3/5 · Plot: 3/5 · Visuals: 3/5 · Sex Appeal: 2/5
Total Score 11/20
47. Houkago Mania Club: Koi no Hoshii no (2003)
Houkago Mania Club: Koi no Hoshii no was a 2003 Yuri anime. It had 2 episodes in the series and was based on its manga.

It's a loose adaptation of the game named "Libido." The protagonist here is a female who joins a club for recreation.

The club, known as the After School Mania Club, is filled with weird recreational activities. Members get to know each other through the game.

This is a moderate commercial success and has received various reviews. It's controversial because of some graphic scenes.
Romance: 3/5 · Plot: 3/5 · Visuals: 2/5 · Sex Appeal: 4/5
Total Score 12/20
46. Soushitsukyou (2004)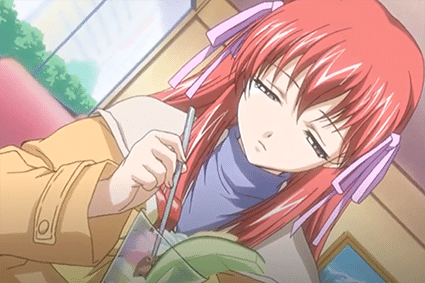 Soushitsukyou launched in 2004 through OVA. The story begins with Naoto and Miyuki, who are stuck in a snowstorm.

Since the bus couldn't continue, they checked into an inn owned by Natsuyo. They are unaware of what happens in that inn, especially the weird erotic rituals and events.

That is one exceptional Yuri anime if you're keen on the occult and supernatural stuff.
Romance: 2/5 · Plot: 4/5 · Visuals: 3/5 · Sex Appeal: 2/5
Total Score 11/20
45. Choukou Sennin Haruka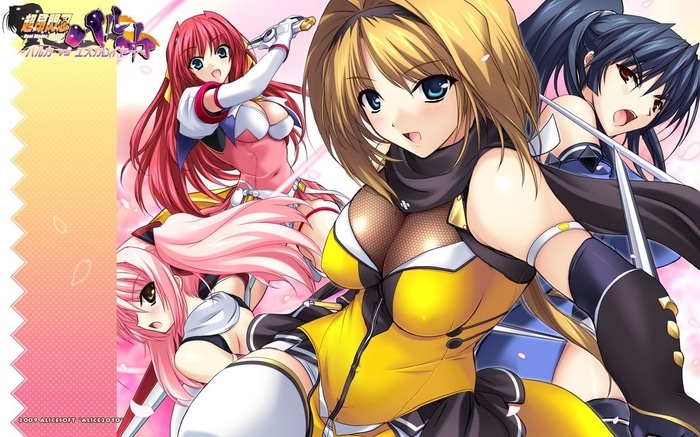 Chokou Sennin Haruka was based on the manga. The first anime episode was released in August 2009, and the next two were released the following year.

Romance and mystery are the main themes of this anime. Takamaru, the protagonist, really wanted to be with a girl, but he had a hard time getting it.

This is because the daughter of his apartment manager interfered with his quest. When she finally finds the girl, she and her ex-girlfriend are attacked by a ninja.

The story continues. It is interesting and packed with action and fun!
Romance: 2/5 · Plot: 4/5 · Visuals: 3/5 · Sex Appeal: 2/5
Total Score 11/20
44. Anata no Shiranai Kangofu: Seiteki Byoutou 24 Ji (2009)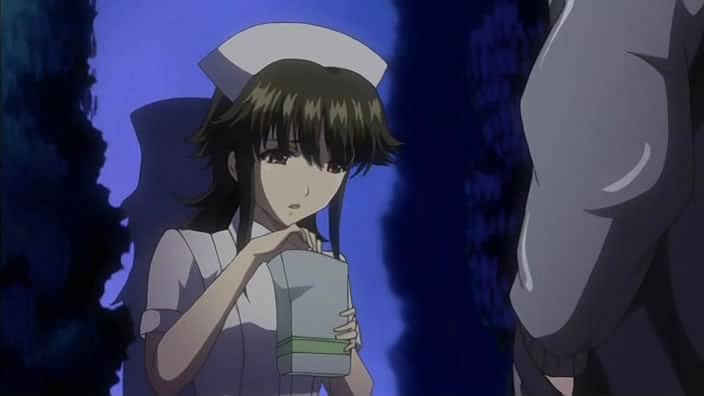 Your Shirauchi Kangov: Seitekibyoto 24ji is based on the manga of the same name. It was first announced at the OVA in 2009 and had two episodes.

This is another hospital-based Yuri anime. The protagonist is a patient who provides "additional" services.

He wants to get involved with the nurse who is taking care of him. It's not long before he receives an email and gets aroused.

This anime contains a lot of graphic scenes. Some consider it a Hentai anime with some Yuri elements.

Since it involves violence, the anime is not for fainthearted people.
Romance: 2/5 · Plot: 2/5 · Visuals: 4/5 · Sex Appeal: 3/5
Total Score 11/20
43. Stainless Night (1995)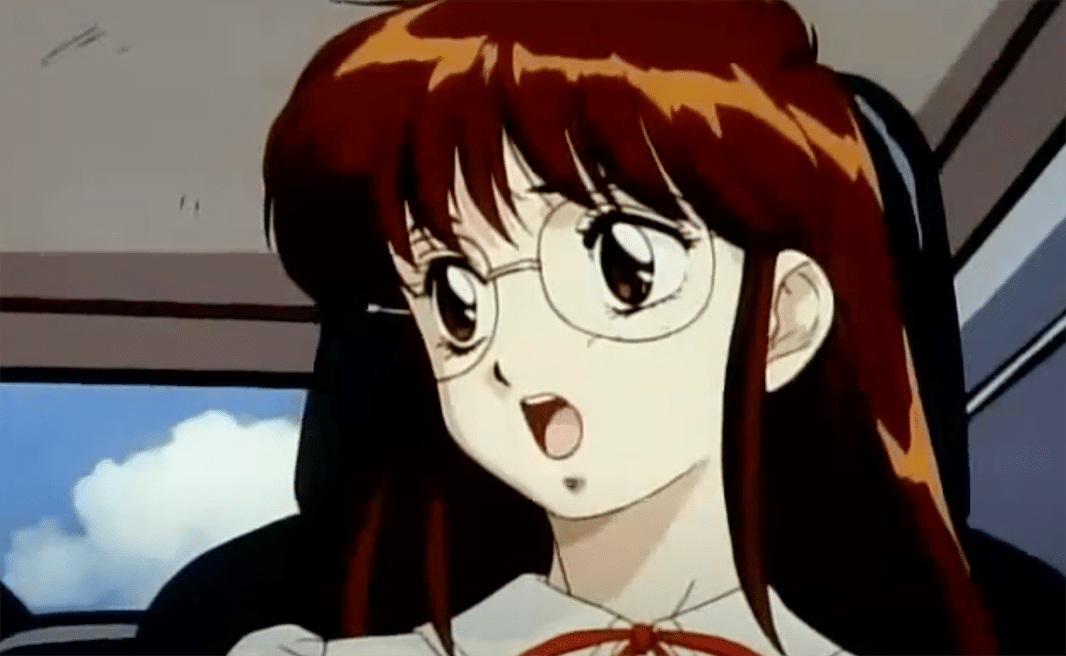 This is a supernatural Yuri anime. It was released through OVA in 1995 December.

The reason it became a commercial success was because of fantasy realism. It had only two episodes. Linea, the protagonist, is unaware of her powers.

After waking up from a long hibernation, she begins to discover some interesting things about herself. After she meets several researchers, she sleeps with one of them.

There she discovers magical powers and begins to search for her lost memories. The story revolves around the journey and the mistakes she made along the way.
Romance: 2/5 · Plot: 4/5 · Visuals: 3/5 · Sex Appeal: 1/5
Total Score 11/20
42. Parade Parade (1996)
Parade Parade is a 1996 animation, and only two episodes were shot in the series released on the OVA.

The plot is based on the music industry, which has a secret. The main character, Kaori Sina, is at the heart of the industry.

As a pop star, her life is portrayed as almost perfect and comfortable. She was a person with a bright outlook and idealism.

She was, however, scared because of a secret very close to her heart. A secret that could destroy her career as it was a forbidden taboo.

This anime is interesting as you discover a mix of her secret adventures and music.
Romance: 2/5 · Plot: 3/5 · Visuals: 5/5 · Sex Appeal: 2/5
Total Score 12/20
41. My Life As (1999)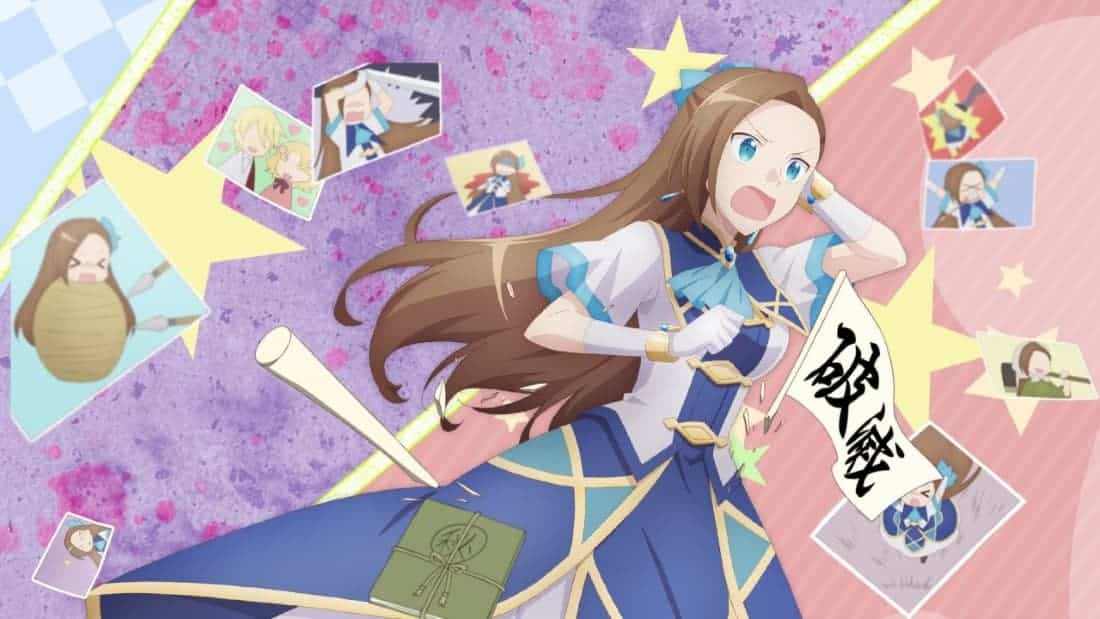 My Life As is a single-episode anime series. It was an adaptation from its Manga comic.

It was released in 1999 through OVA. It's a must-watch if you like tragedy and sentimental moods.

Yasunari is a boy who ran away from home. He is taken to two women, Fumi and Reno, who make him their pet.

Fumi and Reno are lovers. The protagonist joins the group and enjoys his life as a pet.

After publishing his experience in a magazine, his brothers find him. This is a must-see anime for families and anyone interested in sentimental dramas.
Romance: 2/5 · Plot: 3/5 · Visuals: 3/5 · Sex Appeal: 4/5
Total Score 12/20
40. Onmyouji Ayakashi no Megami: Inran Jubaku (2009)
Onmyoji Ayakashi no Megami: Inranjubaku is a 2-episode series. It was one of the most popular anime of 2009.

This is a must-watch for anyone interested in demons and supernatural beings. The plot starts with a conflict.

It captures the struggle of both sides as they want to rule the people. The Evil Goddess uses a succubus to suck the life from humans in this anime.

Four of them, the good goddesses, fight the evil goddess. The story then revolves around how they save humanity.
Romance: 1/5 · Plot: 5/5 · Visuals: 5/5 · Sex Appeal: 2/5
Total Score 13/20
39. Ogenki Clinic (1991)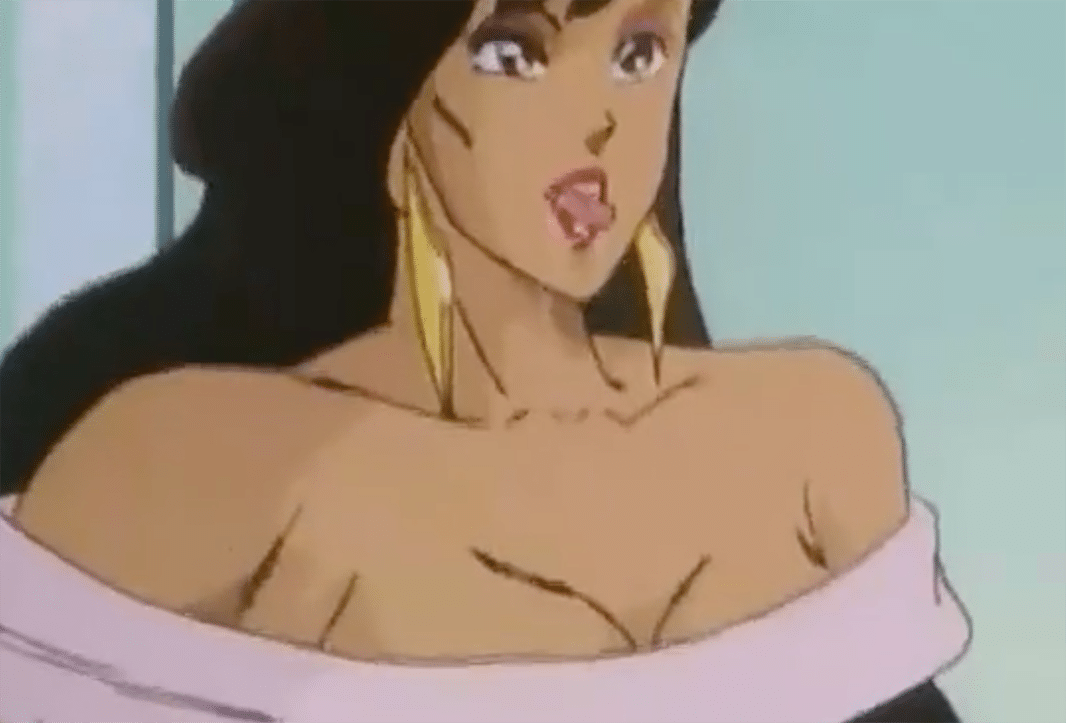 Ogenki Clinic is a 1991 comedy anime featuring three hilarious events. If you feel like riding a fantasy, this anime is for you.

The main characters are Okeguri and Sister Luco. The hospital where they work accommodates non-traditional patients.

It works like a hospice, where staff is trained to care for end-stage patients. Each patient suffers for various reasons, but all patients are given the same medication to "alleviate" the situation.
Romance: 2/5 · Plot: 3/5 · Visuals: 3/5 · Sex Appeal: 4/5
Total Score 12/20
38. G-Taste (1999)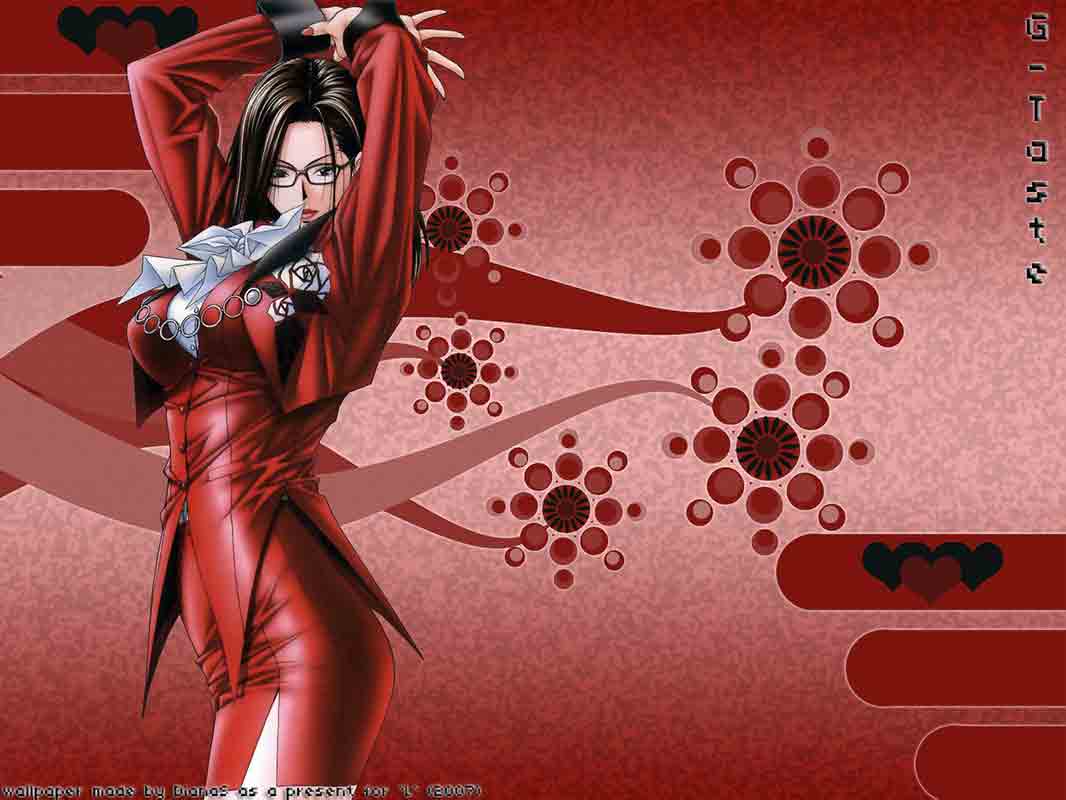 G-Taste is based on its Yuri Manga. It was featured in the OVA in December 1999.

It was around that time that this genre began to make a profit. If you need 7 episodes of pure entertainment, this is a good anime.

It takes place in the middle of a busy office. There is a lot of realism because there are so few supernatural elements.

For this reason, it was highly appreciated. The female characters in this anime series have been humiliated and tortured, so this anime is not for everyone.

It does include graphic content and somewhat brutal scenes.
Romance: 2/5 · Plot: 4/5 · Visuals: 4/5 · Sex Appeal: 2/5
Total Score 12/20
37. Mitama: Nin (2009)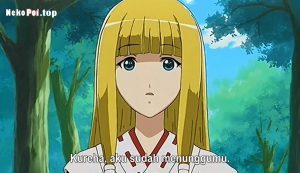 Mitama: Nin Anime is primarily based on its original mild novel.

For a person who loves martial arts and demons, it's a must-watch. It's a Yuri Anime with a greater emphasis on action.

The anime takes place in a place divided into sectors because of conflict between the sides. The North and the South are constantly at war.

The episodes relate to the clashes between the Shinobis and Ninjas. They own supernatural guns and have agile moves.
Romance: 2/5 · Plot: 3/5 · Visuals: 4/5 · Sex Appeal: 3/5
Total Score 12/20
36. Inko (2005)
Parakeet is a 3-episode Yuri anime series. It was released on the OVA in July 2005.

The plot takes place in a hamburger shop that has a perverted manager. He comes across as a cruel exploiter of a female employee.

The main characters, Ayaka and Lena, were also treated cruelly. They fall in love with each other.

Everything is going well until the manager catches them in a dressing room. Next, he designs a special penalty for the duo.

After that, the story sees many shocking events and ends with an unexpected twist.


Romance: 4/5 · Plot: 3/5 · Visuals: 3/5 · Sex Appeal: 2/5


Total Score 12/20
35. Shinseiki Cream Lemon (2001)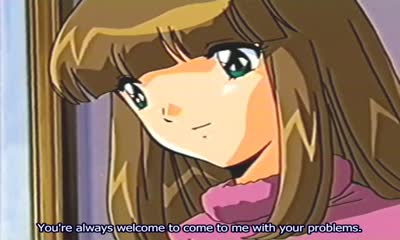 This is a 2001 Yuri anime with only two episodes. It wasn't viral at the time, but it gained momentum among the viewers as time went by.

This was an experiment in the douujinshi industry, and 20 years later, we can say that it went well. It is included here because of its realistic touch.

Most of the anime of that era was very superficial as the industry was trying new themes and trends. Nova Cream Lemon takes place in a residential area.

It focuses on the role of many female characters who played an exciting role in the story.



Romance: 3/5 · Plot: 4/5 · Visuals: 3/5 · Sex Appeal: 2/5
Total Score 12/20
34. Bakuhatsu Sunzen!! Tenshi no Countdown (2001)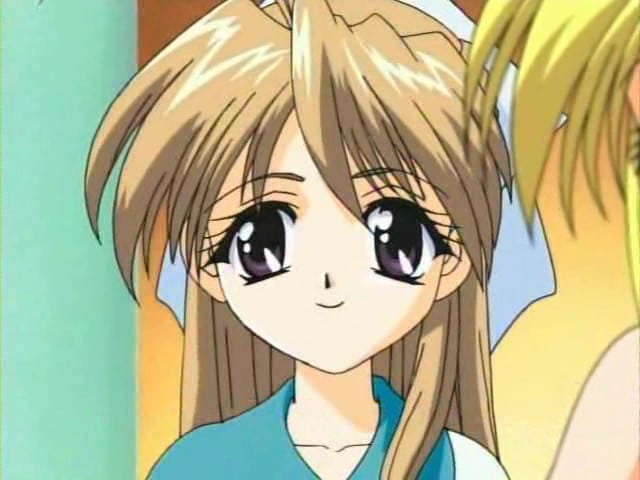 Bakuhatsu Sunzen!! Tenshi no Countdown is a comedy anime from 2001.

This had just one episode and was able to get plenty of positive reviews. This Yuri anime is a must-watch if you expect a thick plot thriller.

The story involves a lot of graphic scenes which are not subtle. It's about a kid named Motoki who has a lesbian sister.

A strange twist occurs when he tries to get the help of a tutor. He becomes her sex slave after having an affair with her.

Then the anime goes on a roller coaster about the events between them.


Romance: 2/5 · Plot: 4/5 · Visuals: 4/5 · Sex Appeal: 3/5
Total Score 13/20
33. Otenki Oneesan (1995)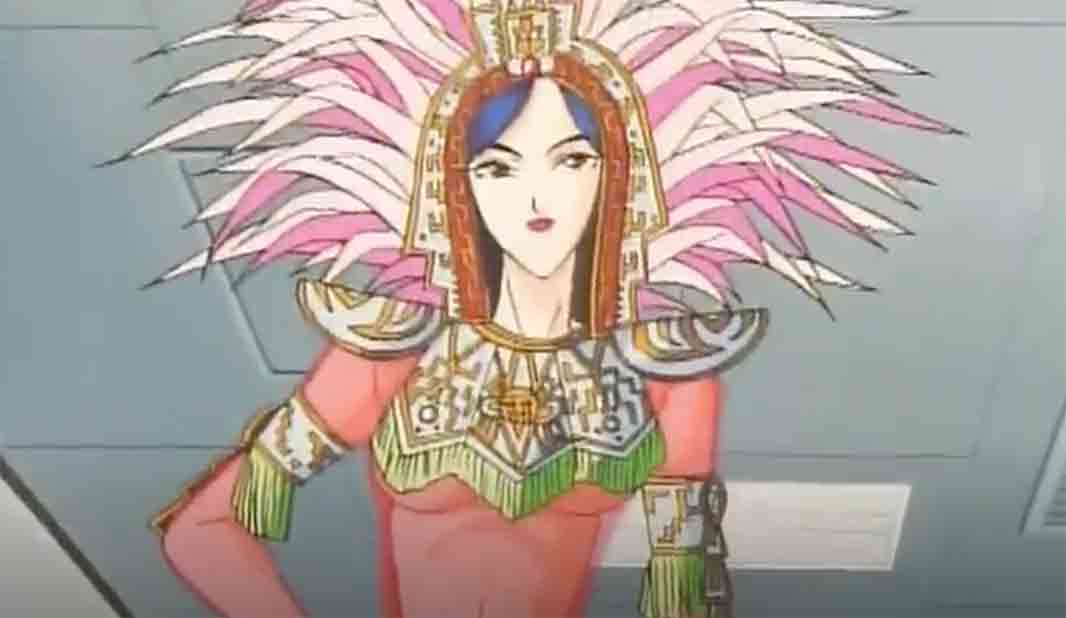 This 1995 anime is about a weather forecast TV program. It was one of the most successful anime series of the time.

This story is based on the elements surrounding a weather forecast business and its people.

The main story begins when a hurricane ravages the town, and a reporter does something to save her channel. From here, the story spirals, and the plot thickens!

Comedy and magical effects add up to make it a thrilling story.


Romance: 2/5 · Plot: 4/5 · Visuals: 3/5 · Sex Appeal: 4/5
Total Score 13/20
32. Utsukushiki Sei no Dendoushi Reirei (1994)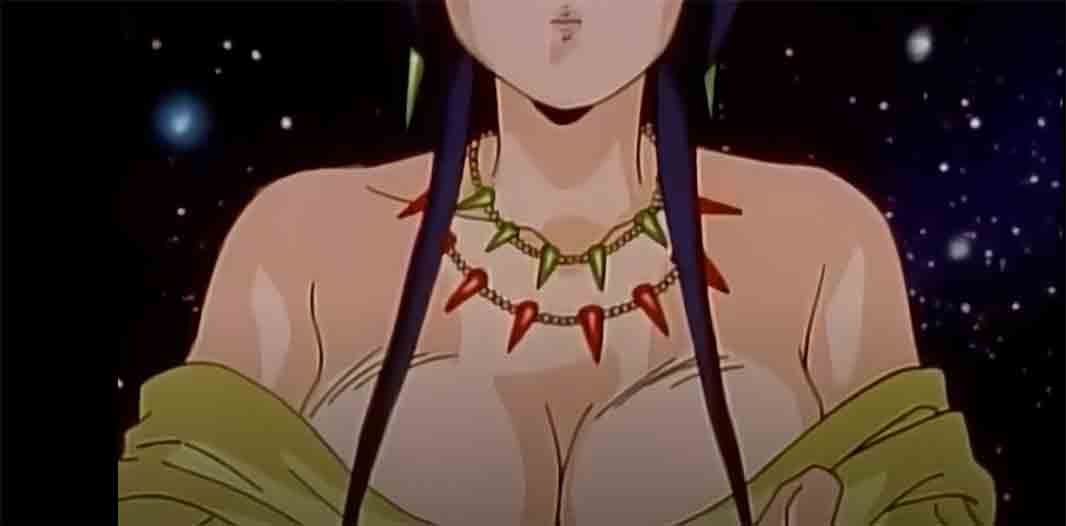 Utsukushiki Sei no Dendoushi Reirei is also a Yuri anime which was released in 1994.

This anime has only 2 episodes. It deals with violence, revenge, and pain as the main themes.

These emotions are important parts of the episodes, but it is also packed with action. If you like these themes, it's a must-watch for you!

Overall, it relies on supernatural horror to deliver the primary experience. In fact, the plot is set in a hospital setting.
So you can imagine what can take place!


Romance: 2/5 · Plot: 4/5 · Visuals: 4/5 · Sex Appeal: 3/5
Total Score 13/20
31. Puella Magi Madoka Magica (2011)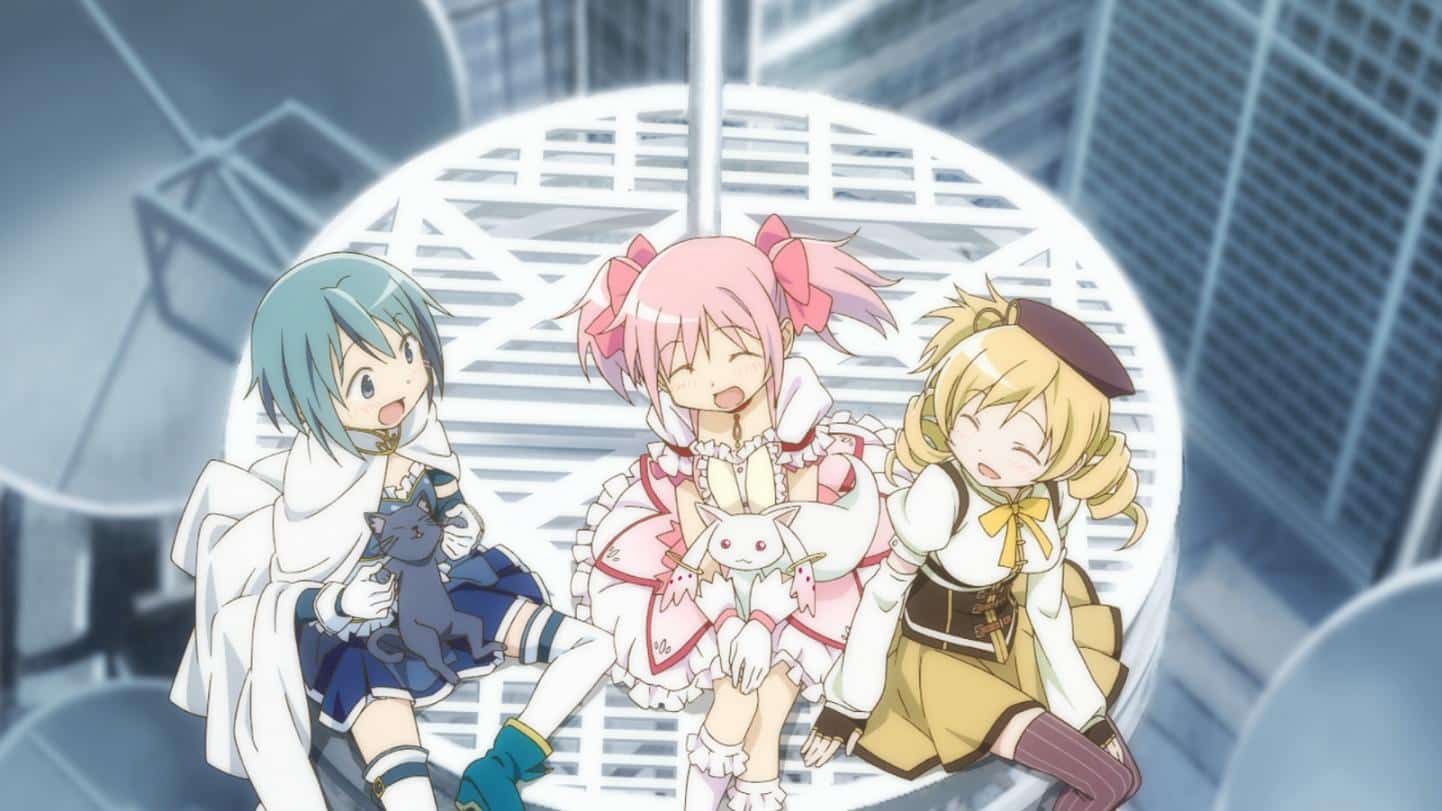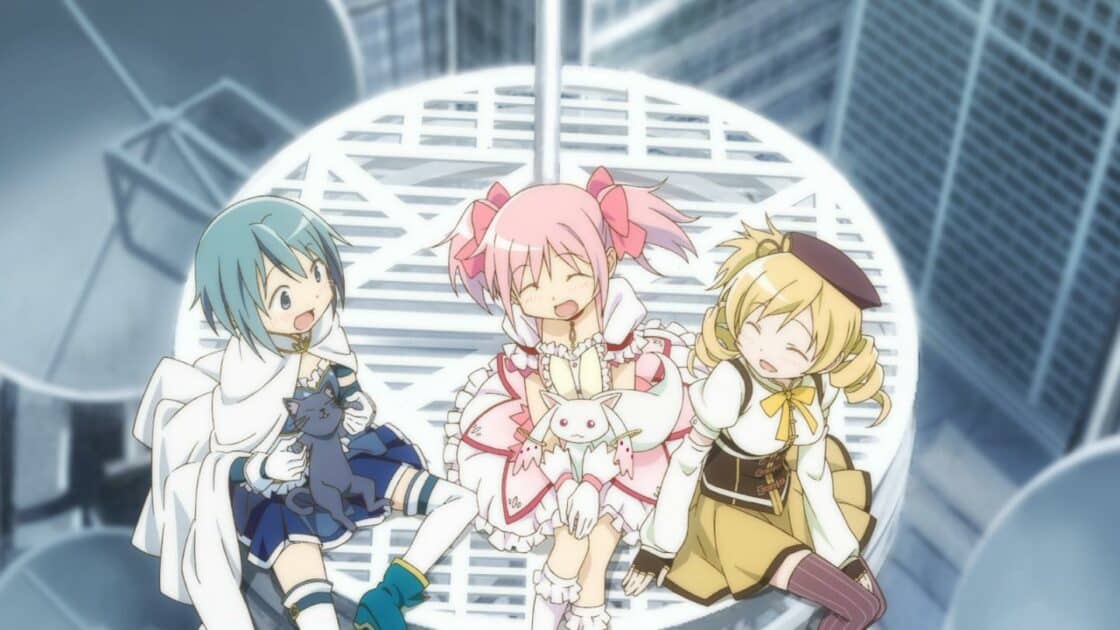 Puella Magi Madoka Magica was famous for its heavy plot, including Yuri elements. The animations and soundtrack were praised a lot as well.

The anime took place in a magical realm, so you can imagine it was packed with supernatural elements. Madoka Kaname and Sayaka Miki are the main characters.

The plot starts at Mitakihara city. The story revolves around Madoka and how she fights to protect her old friend Miki.


Romance: 3/5 · Plot: 3/5 · Visuals: 5/5 · Sex Appeal: 2/5
Total Score 13/20
30. Kojin Jugyou (1996)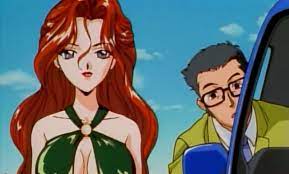 Kojin Jugyou is a Yuri anime that came out back in 1996. Even though it's only 2 episodes long, and that's precisely why you must watch it.

It did not involve graphic scenes but it dealt with fetish topics. This anime was able to blend comedy and mystery elements together.

There were not many graphic or explicit sex scenes, but you will find curious content nonetheless. The anime is about how survivors cope with the trauma and how their experiences can help others.

As you might imagine, you will learn about some interesting characters with touching stories.


Romance: 3/5 · Plot: 4/5 · Visuals: 4/5 · Sex Appeal: 2/5


Total Score 13/20




29. Sweet Blue Flowers (2009)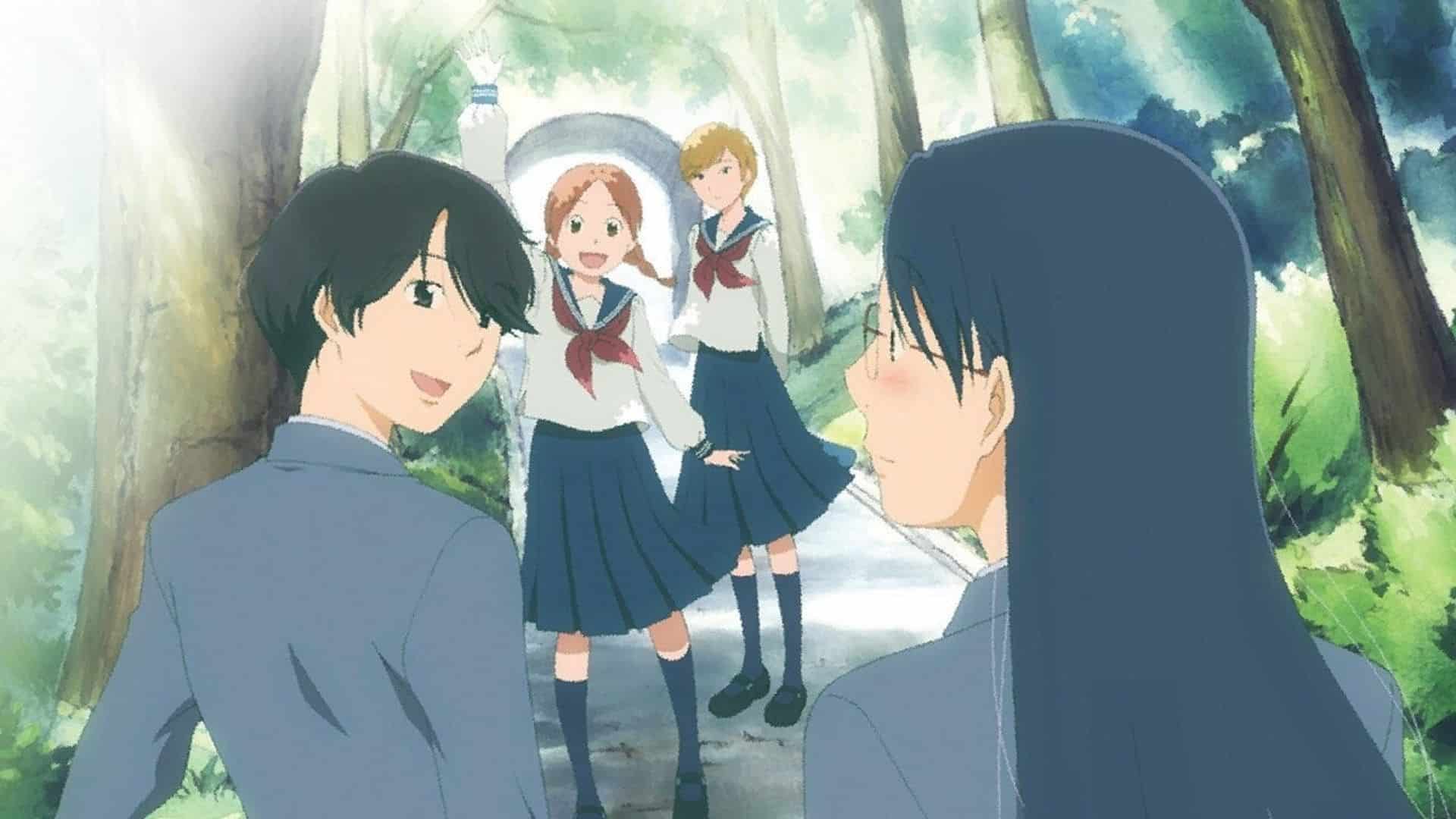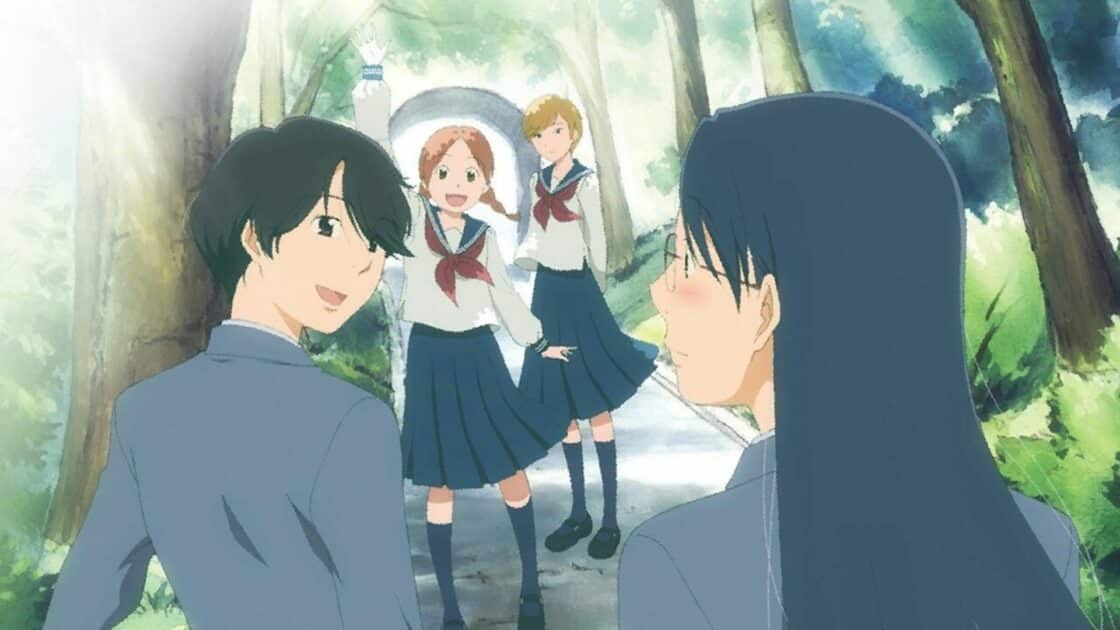 Fumi Manjoume is a first-year student in Matsuoka Girl's High School. She has recently suffered a harsh breakup and is still feeling the after-effects.

Akira Okudaira is a student of Fujigatani Girl's Academy, and she is also the childhood friend of Fumi. When the friends are reunited almost a decade later, they instantly become close and help each other through difficult times.

Fumi falls in love with Akira and confesses to her. Though Akira is confused about her actions, she does not dismiss Fumi's feelings.


Romance: 3/5 · Plot: 4/5 · Visuals: 4/5 · Sex Appeal: 2/5


Total Score 13/20
28. Revolutionary Girl Utena (1999)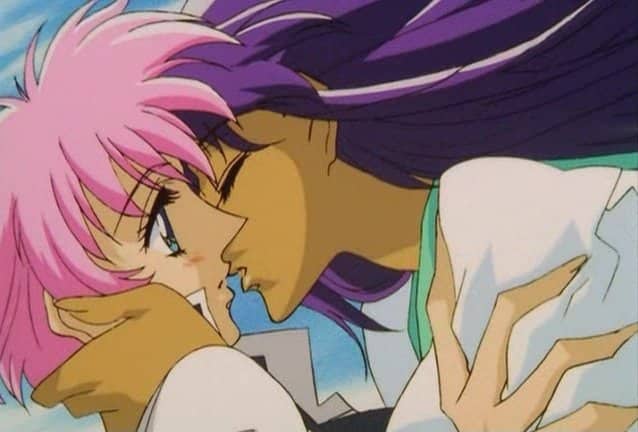 Revolutionary Girl Utena is mainly about the relationship between Utena and Anthy. After finding emotional support from her prince, Utena Tanjou follows his example and decides to become a prince herself.

The prince gave her the famous Rose Comb Ring. She doesn't understand the ring's meaning until she enrolls in Otori Gakuen a few years later.

Other students with similar rings compete to win the Rose Bride Anthy. From the very beginning, you will get hooked on this story. It is light yet wonderfully written.


Romance: 3/5 · Plot: 4/5 · Visuals: 5/5 · Sex Appeal: 2/5


Total Score 14/20
27. Kiniro Mosaic (2013)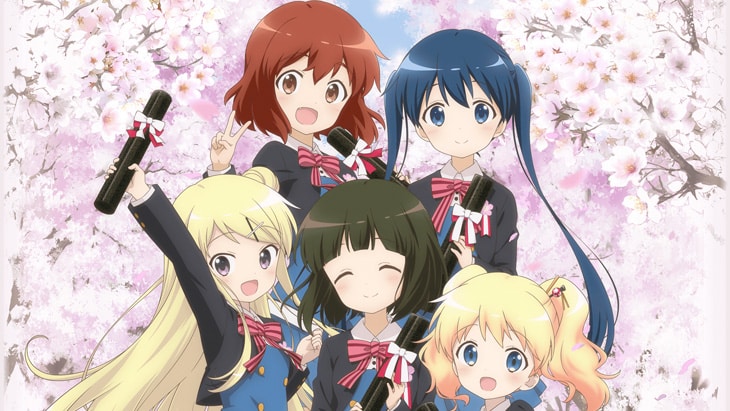 The anime focuses on the lives of five lesbian friends and tells a heartwarming story of acceptance and growth. While in England, Shinobu Omiya meets Alice and soon becomes friends with her.

Years later, Shinobu became a high school student. One day, a letter arrives from Alice, who later goes to Shinobu's high school and lives with her again.

When they meet again, their old feelings ignite and eventually teach the duo and their friends a couple of life-changing lessons.


Romance: 4/5 · Plot: 3/5 · Visuals: 5/5 · Sex Appeal: 2/5


Total Score 14/20
26. Inugami-san to Nekoyama-san (2014)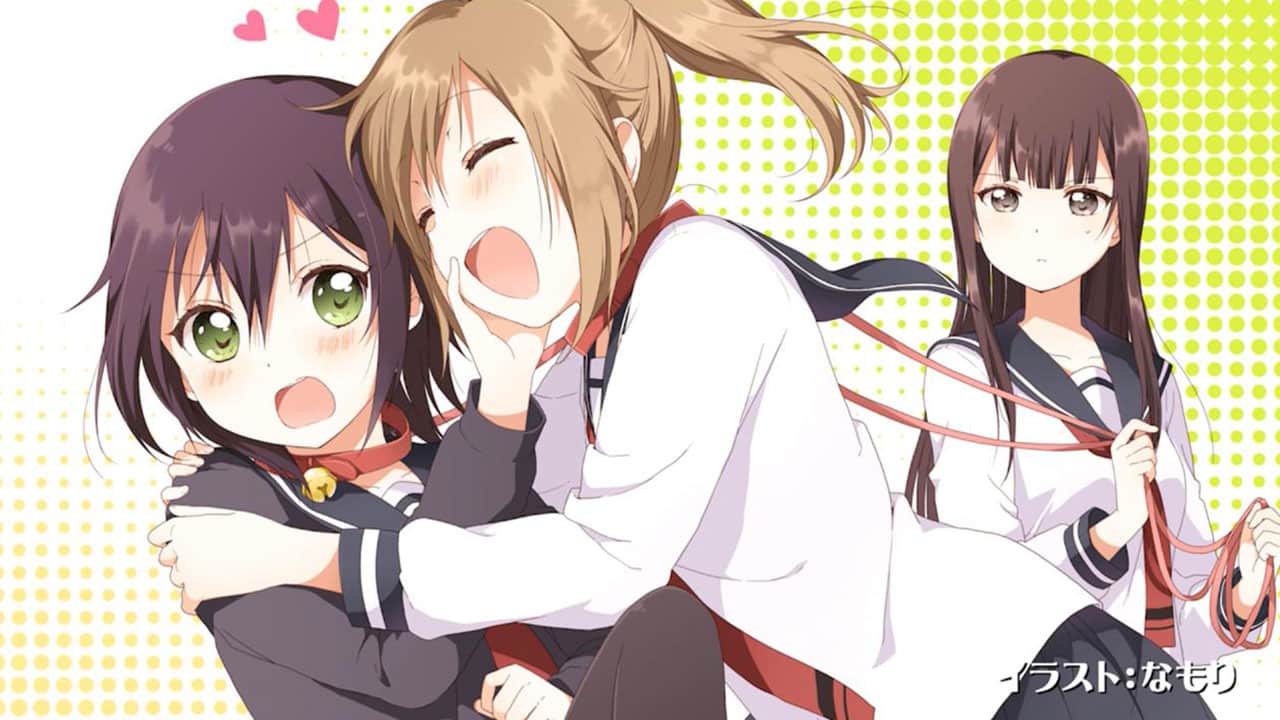 This yuri comedy anime follows the lives of Yachiyo Inugami and Suzu Nekoyama. While Inugami is a dog's person, the latter likes cats.

Though the women may appear to have enormous differences, they are drawn to each other. The story is interesting because the characters are so different.

While Yachiyo is the bold one when it comes to romantic moves, Suzu is a shy and reserved person. The anime specializes in the duo as the 2 women come to understand their emotions and fall in love.


Romance: 3/5 · Plot: 4/5 · Visuals: 4/5 · Sex Appeal: 3/5


Total Score 14/20
25. The witch hunter (2007)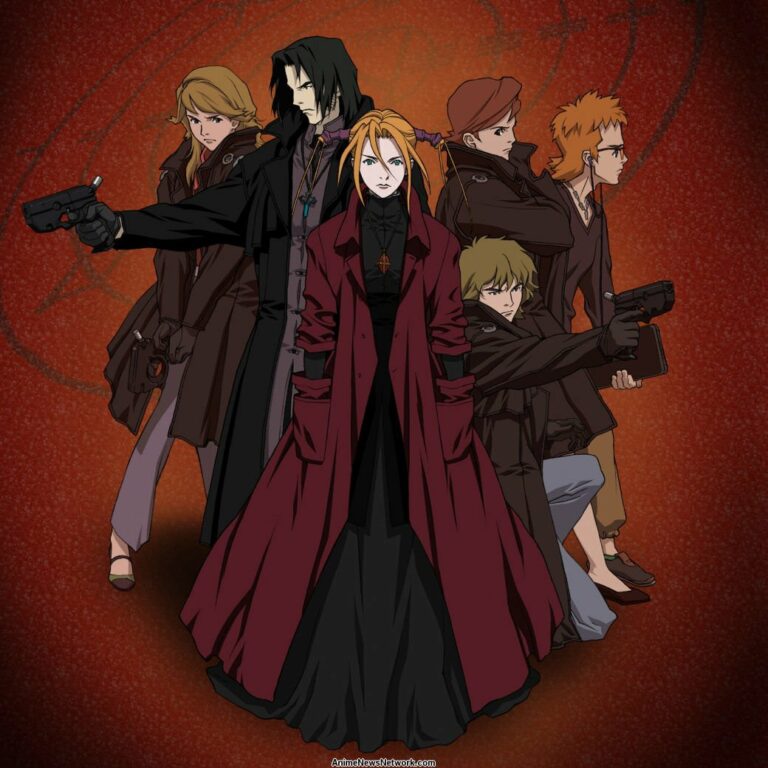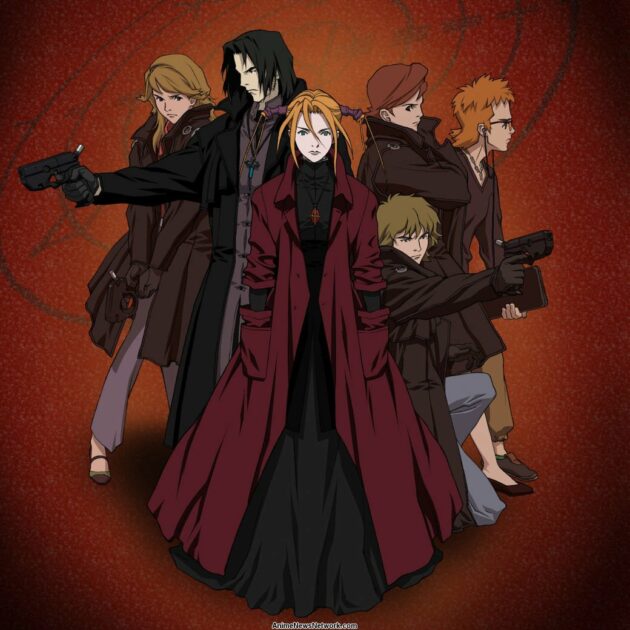 It follows the adventure of a bounty hunter named Nadie. Her latest target is an amnesiac girl, Ellis, believed to be the murderer of a famous scientist.

Though Nadie finds Ellis, she gives her a chance to revive her memory by taking her to Wiñay Marka. This place supposedly has the treatment for amnesia.

Their only clue is a gemstone known as Inca Rose, which connects to Ellis. The anime is impressive, thanks to its story. Also, you will be surprised by the series of events that unfold.


Romance: 3/5 · Plot: 4/5 · Visuals: 5/5 · Sex Appeal: 2/5


Total Score 14/20
24. Maria†Holic (2009)
The story takes place in Ame no Onizaki Catholic School for girls and boys. Kanako Miyamae is an exchange student who comes to a prestigious educational institution searching for true love like her parents' home.

When she sees the beautiful and charming Mariya Sodo, she realizes that she may have found the right person for her, and she is thrilled. Unfortunately, Mary is a transvestite boy, and she threatens that she doesn't keep her gender secret, and she reveals her intention to enroll in school.


Romance: 3/5 · Plot: 4/5 · Visuals: 4/5 · Sex Appeal: 3/5


Total Score 14/20
23. Sailor Moon (2003)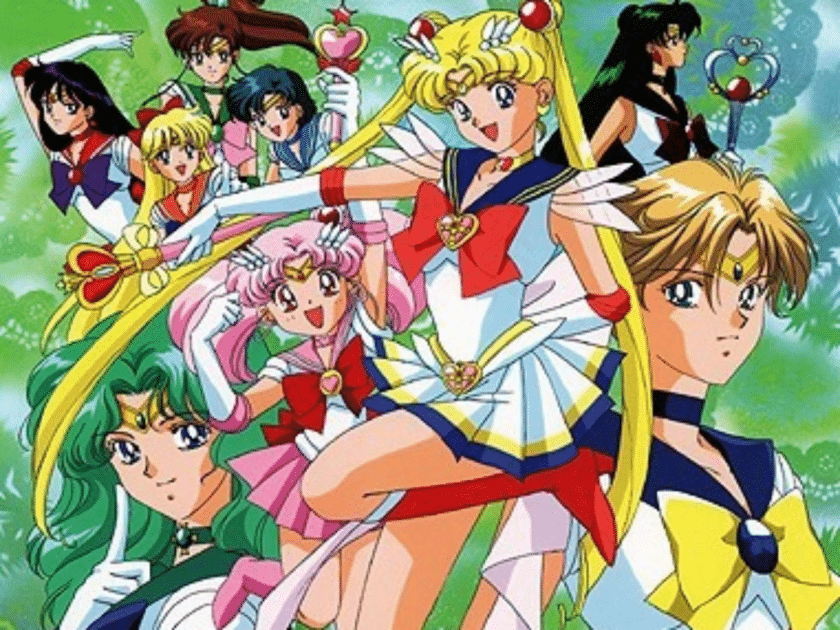 Sailor Moon is about Tsukino Usagi, a normal student who, one day, saves her cat, unaware of the widespread consequences of her actions. The cat turns out to be Luna, who tells Usagi that she will be Sailor Moon, the guardian of the Earth.

It's an exciting series with lots of action. Still, it's included in this list because of the relationship between Sailor Uranus and Sailor Neptune.

The series has changed slightly for US viewers, but the original version showed a lesbian relationship. Therefore, although it is a shojo manga, it also contains yuri content.


Romance: 4/5 · Plot: 4/5 · Visuals: 4/5 · Sex Appeal: 2/5


Total Score 14/20
22. Bleach (2004)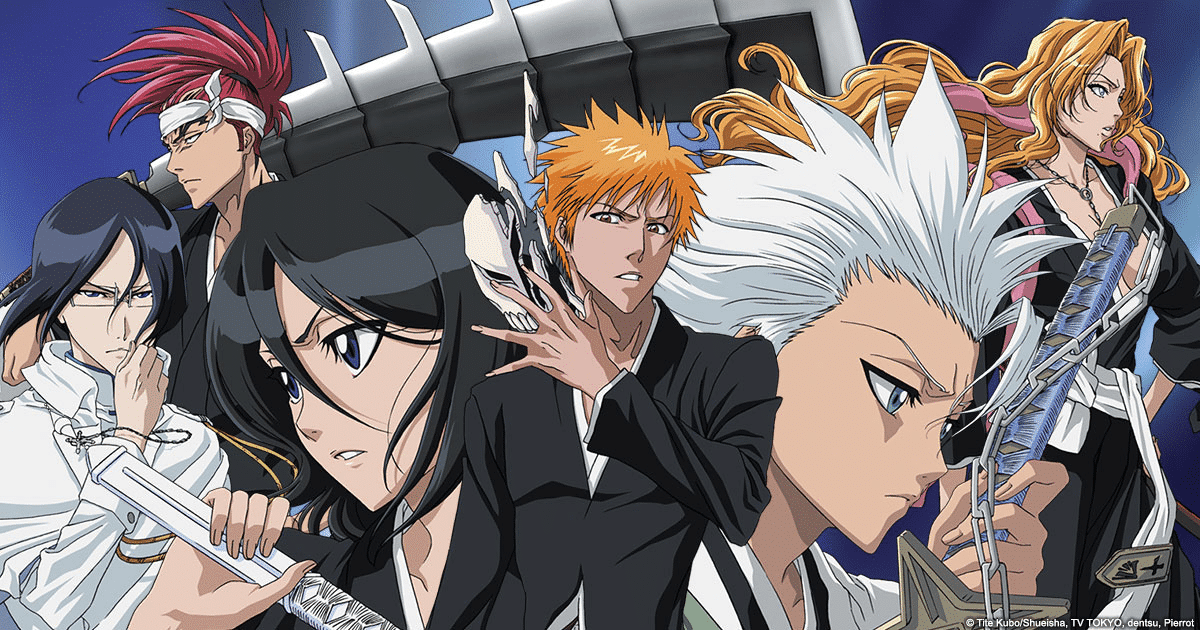 Bleach is a popular anime that needs no introduction. It revolves around the life of Ichigo, who gains the power of a Shinigami.

While the series is categorized as shounen, Chizuru Honsho is a lesbian character who is obsessed with Orihime, primarily because of her big breasts. However, her attempts to fondle Orihime are often nullified by Tatsuki, Ichigo's childhood friend and classmate of Orihime.

Nevertheless, she won't stop making regular sexual advances throughout the anime. The sexual tension between the two is comical and exciting to watch.


Romance: 3/5 · Plot: 5/5 · Visuals: 5/5 · Sex Appeal: 2/5


Total Score 15/20
21. Mai-HiME (2004)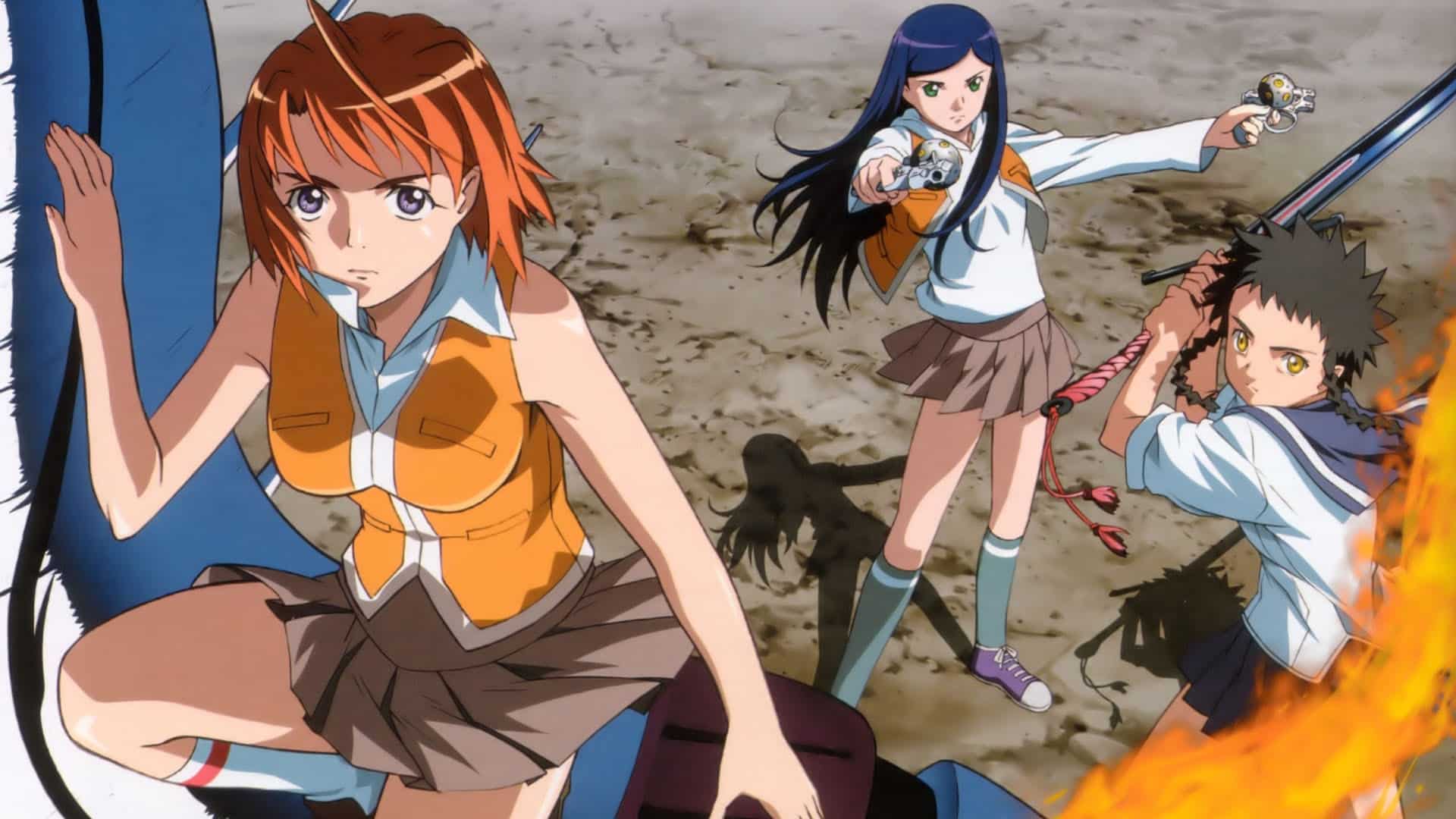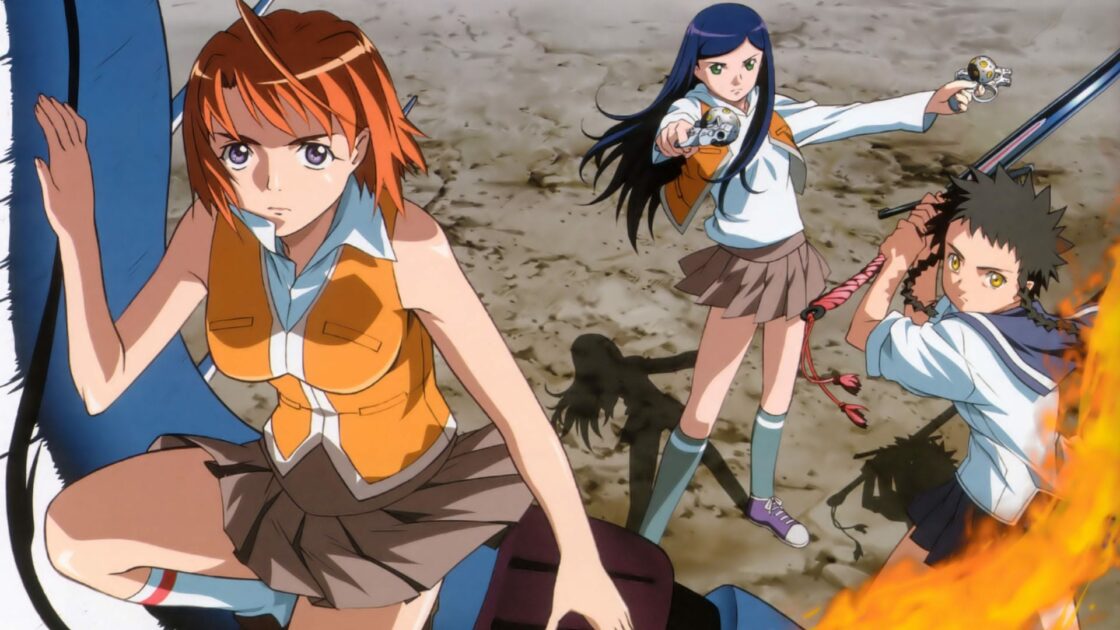 Not many people know about `MaiHiME` even though it is a decent shoujo-ai anime with an interesting premise and entertaining characters. The story might seem a bit slow, but that will not be the case after you are a few episodes in. In addition, people who love shows with magic will probably fall in love with the series.

The story centers around Mai Tokiha. She is a seemingly ordinary girl who has come to the Fuuka Academy as a transfer student. Her brother Takumi Tokiha has also enrolled alongside her. Takumi is so sick, so Mai is there to support her brother.

However, shortly after arriving at Fuka Gakuen, Mai noticed that she had the sign of a princess, which allowed her to summon a semi-spiritual and semi-human child wherever she liked. But she wasn't the only one that got this power. Twelve other girls like her with the princess mark were given this power to protect the Earth from giant creatures called orphans.

Mai and his friends soon realized that it wasn't just orphans that Mai and her friends had to worry about.


Romance: 4/5 · Plot: 4/5 · Visuals: 5/5 · Sex Appeal: 2/5


Total Score 15/2
20. Asagao to Kase san (2018)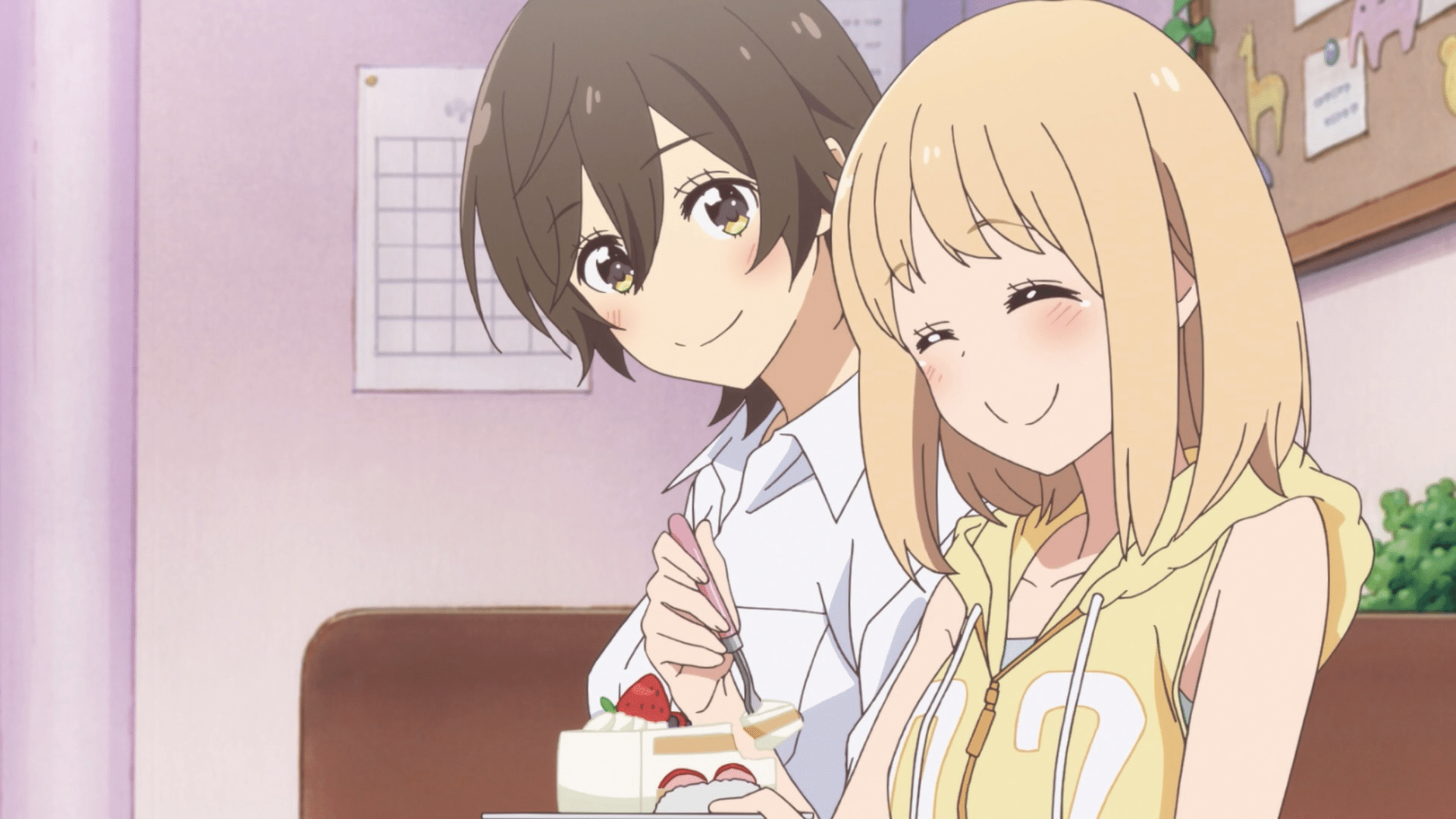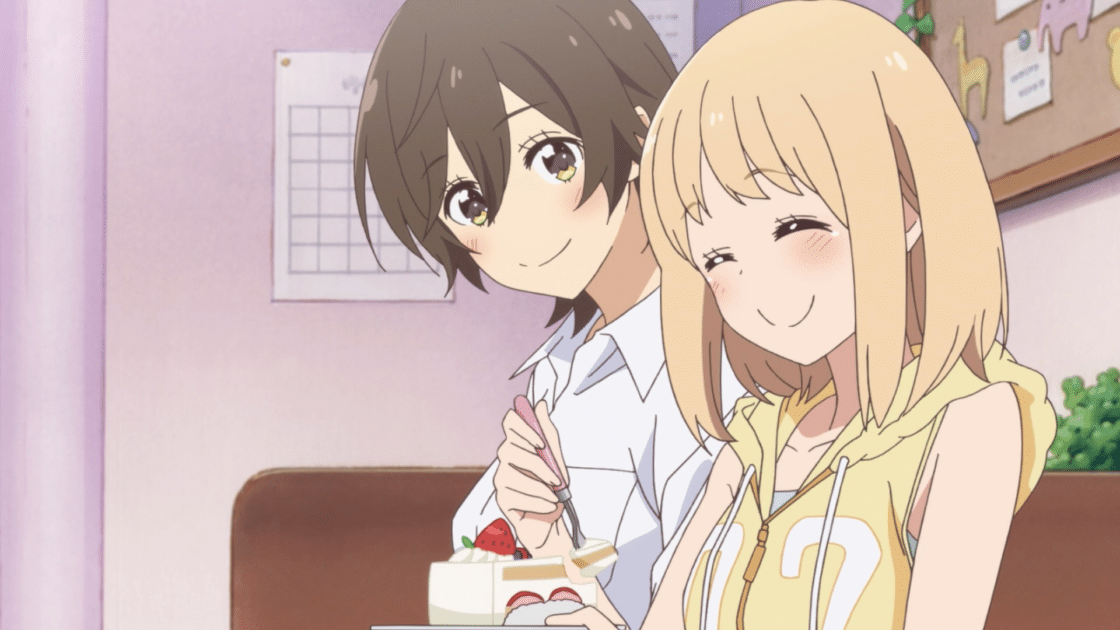 In the spring of 2018, Mr. Kase directed an anime OVA called Asigaan. Even though the OVA is only 54 minutes long, it is a masterpiece.

It plays with realism and growth aspects and shows a real lesbian relationship. With no clichés, it's easily one of the best Shoujo-Ai anime ever created. In the story, Yui Yamada meets Tomoka Kase in the wild. Yui is shy and interested in plants, but Yuka is an ace with many friends.

There are differences between them, but those differences lose their meaning when they come together. The youthful energy of first love is portrayed by two protagonists who deepen their feelings towards each other as the story advances.


Romance: 4/5 · Plot: 4/5 · Visuals: 5/5 · Sex Appeal: 2/5


Total Score 15/20
19. Tonari no Kyuuketsuki san (2018)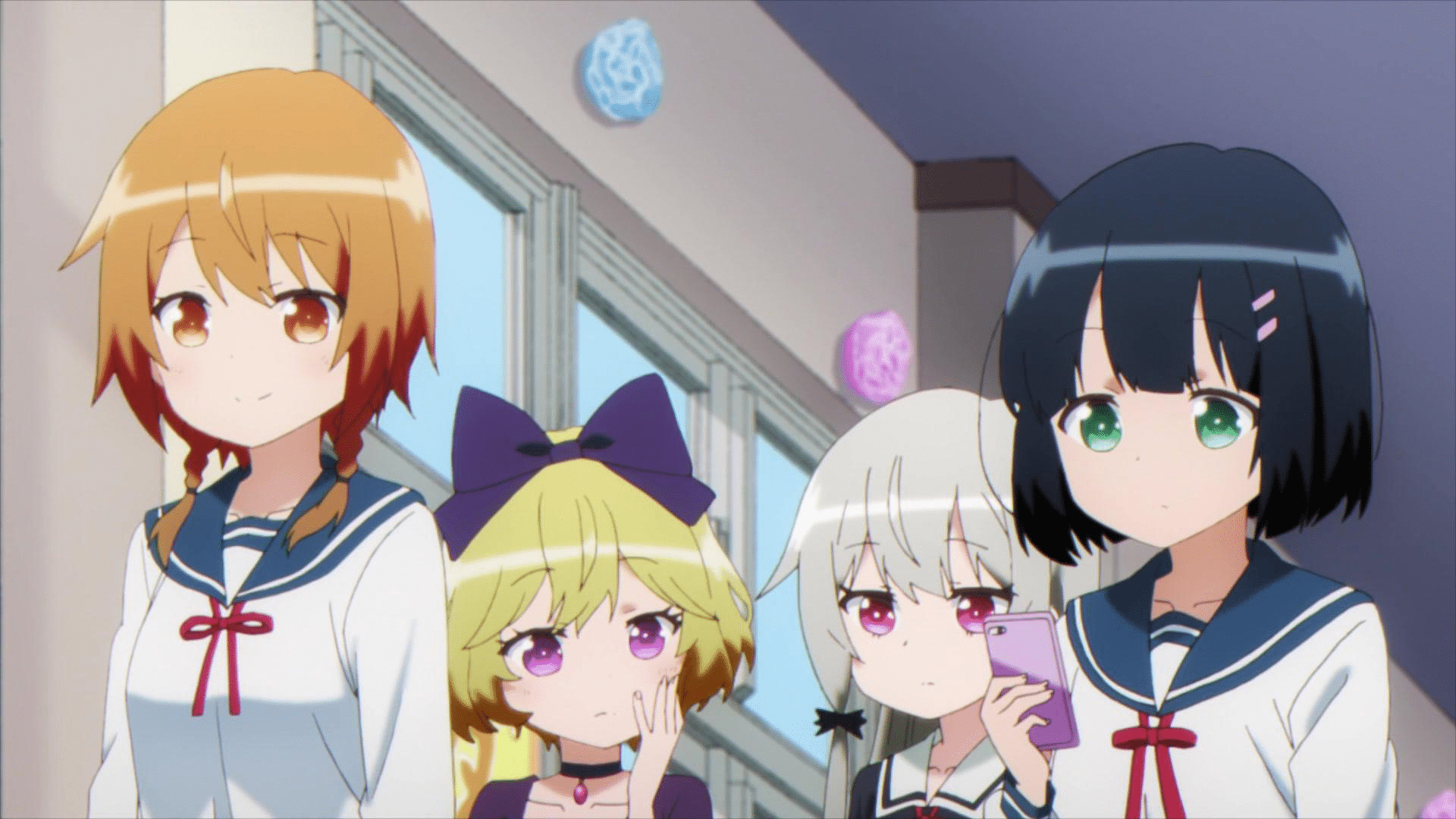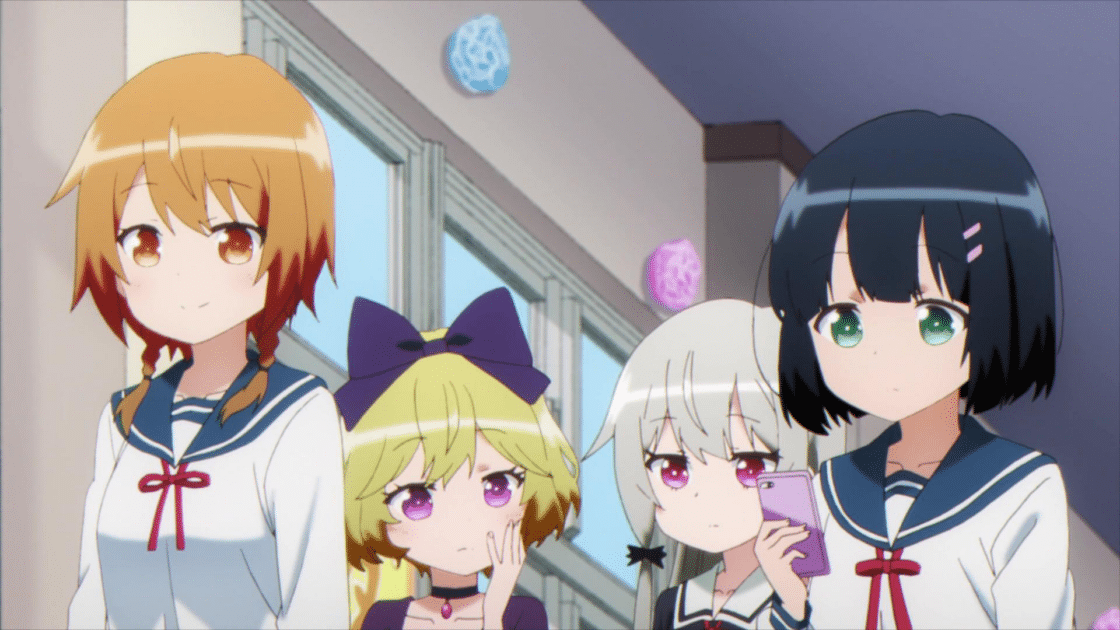 This anime surprisingly combines vampires with lesbians. It has a new viewpoint of vampires, and fans absolutely welcomed the idea. The anime is filled with moments that will make you see how adorable Yuri can be.

This slice of life comedy anime is sure to be your favorite if you like light anime that can ease your mind. The anime revolves around Akari Amano, a human girl saved by a vampire named Sophia.

The anime will display how Akari learned that vampires weren't as dangerous as the story tells. Fascinated by Sophia, Akari starts living with her.

The anime follows the various events surrounding them as they begin living together.


Romance: 3/5 · Plot: 5/5 · Visuals: 5/5 · Sex Appeal: 2/5


Total Score 15/20
18. Flip Flappers (2016)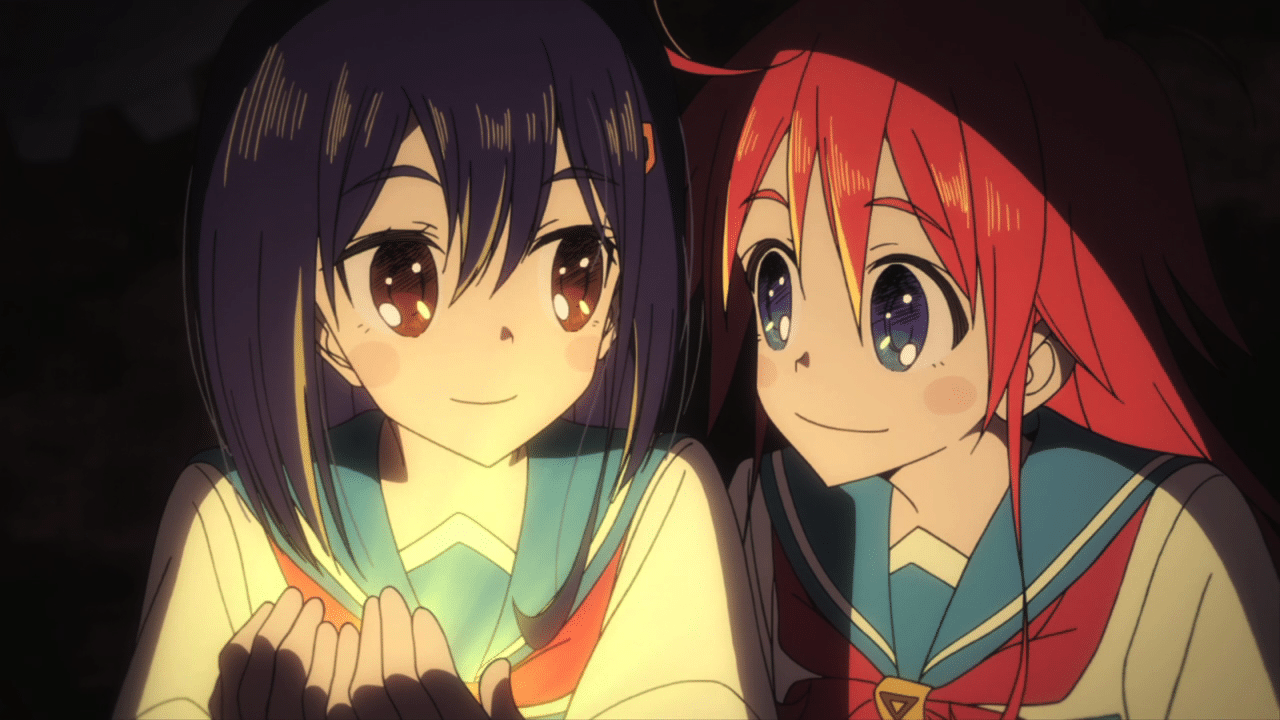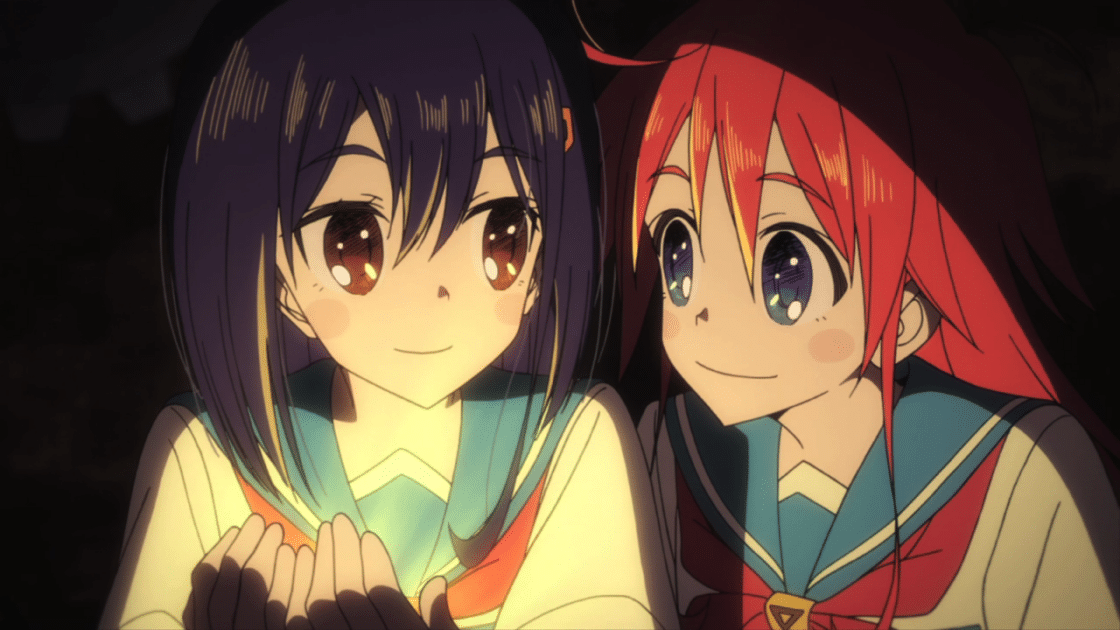 The anime is a fascinating sci-fi with some amazing plot twists. Flip Flapper is artistic and enjoyable despite its excessive telltale.

Even if the anime is not Yuri at its purest, the honest and very pure bond between the two main characters makes it a wholesome watch. Papika and Cocona meet out of sheer coincidence.

But when Papika draws Cocona into another dimension of illusion, Cocona has no choice but to obey Papika. The story continues on their journey to become stronger as they try to survive.


Romance: 3/5 · Plot: 4/5 · Visuals: 5/5 · Sex Appeal: 3/5


Total Score 15/20
17. Simoun (2016)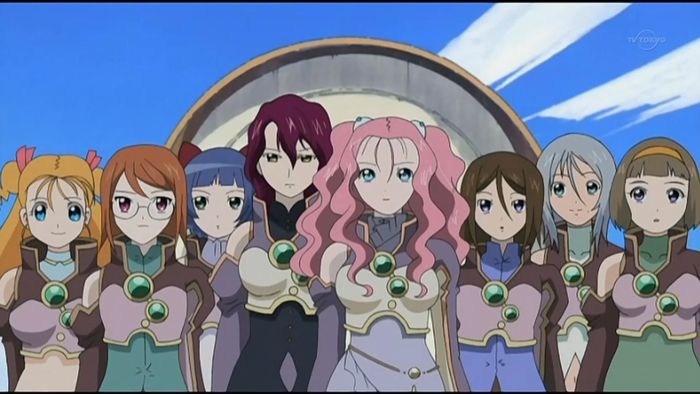 Located in a fantasy country, Simoun offers beautiful scenery and inspirational romance. The anime captures your heart and fills it with emotions. Simoun uses multiple themes and puts them all together.

What is commendable about this anime is that Simoun stays in the genre and demonstrates the depth of the story, despite all the confusion that the anime may experience. Simoun is not a typical CGDCT anime with lots of glitz and magic.

It instead deals with real-life issues while holding on to the entertainment. The story takes place in Simulicram.

Simulicram is a place where only females take birth. However, people can undergo a special ceremony and change their gender.

However, this luxury is off-limits for those who pilot the Simoun. Simoun is a flying ship that protects the citizens.

The main character is Aer, who is selected to pilot a Simoun. The only problem is that two people can only drive the Simoun.

So, Aer needs to win over Neviril, who is still in love with her previous pair.


Romance: 3/5 · Plot: 5/5 · Visuals: 5/5 · Sex Appeal: 3/5


Total Score 16/20
16. Konohana Kitan (2017)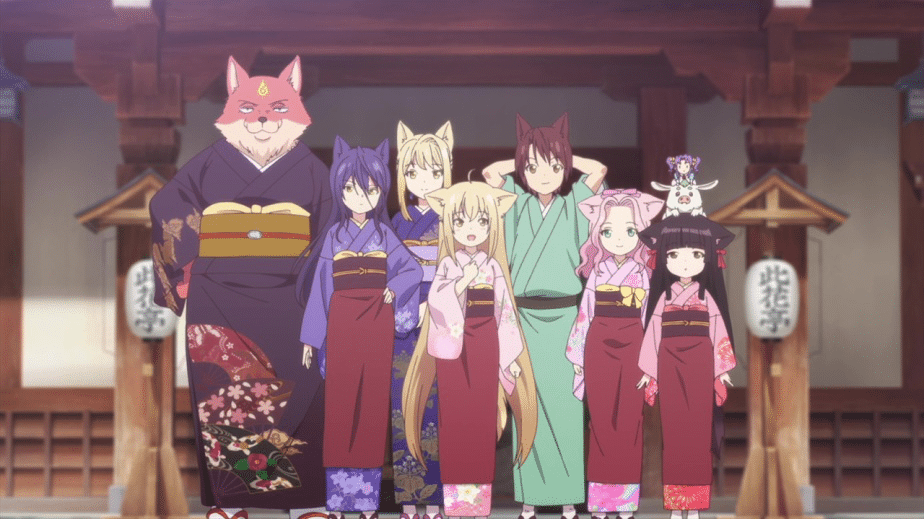 This adorable anime will make you cry too. It reaches the viewer at an emotional level.

It is definitely a hidden jewel. The show has been highly underrated since it was released in 2017.

The anime is pretty simple. Konohana Kitan successfully tells the story of self-development and the romantic tale with Yuri elements.

The anime takes place in a paranormal world. The leading character is a fox girl that starts working for an inn called Konohanatei.

The anime features the various episodes of the girl as she wins over her coworker and customers through her charming nature.


Romance: 4/5 · Plot: 4/5 · Visuals: 5/5 · Sex Appeal: 3/5


Total Score 16/20
15. Maria Sama ga Miteru (2004)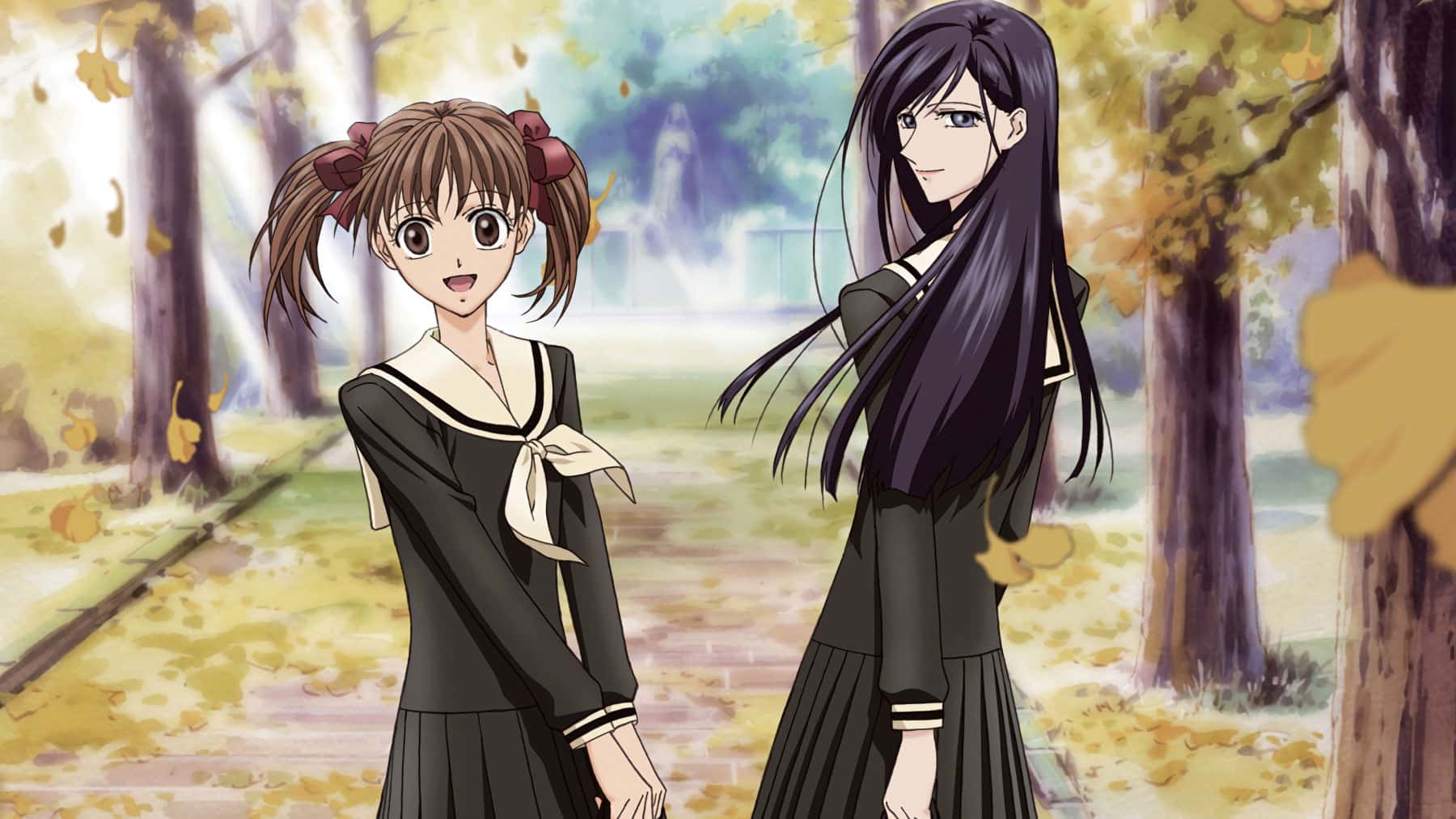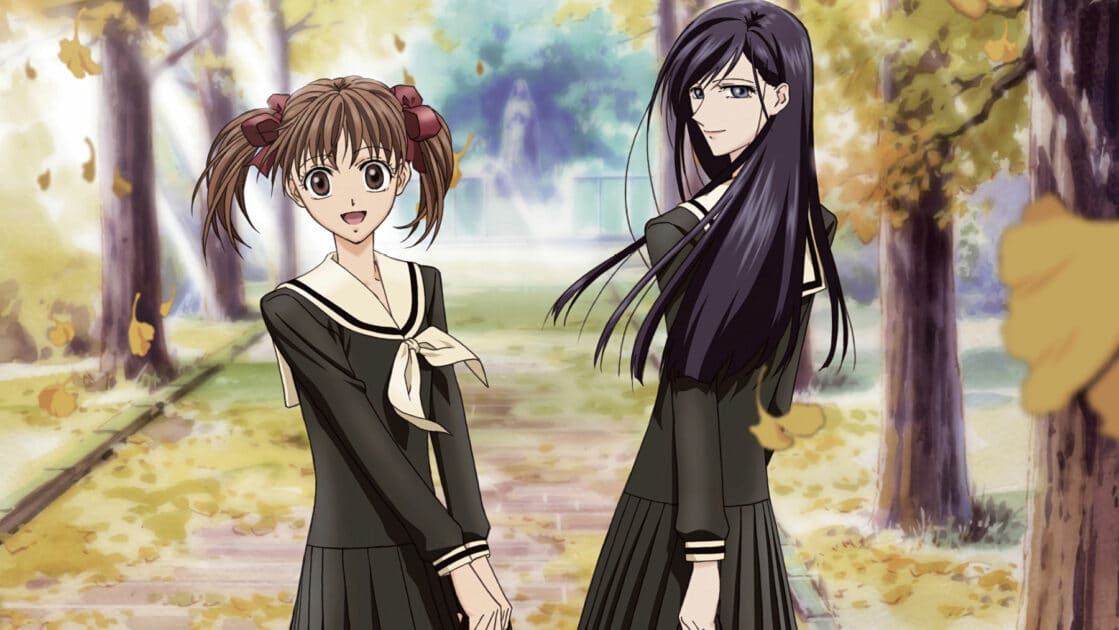 Maria Sama ga Miteru is one of the softest Yuri anime. The anime has little to no comedy, but it does have an enigmatic drama. It does a very good job of depicting the soft and beautiful characters.

These characters are given a wide range of personality that builds the story from within. The anime has its drawbacks, but overall, it's very well done.

It doesn't waste time on unfounded fan service. Most Shoujo-Ai anime is made for obscene Yuri content, but this anime guarantees a quality investment in this genre.

The story centers around Yumi Fukuzawa, who becomes a major topic in her new school when Sachiko Ogasawara asks her to be her "friend." This anime follows the flowering relationship between Yumi and Sachiko and gets to know each other better.


Romance: 4/5 · Plot: 4/5 · Visuals: 5/5 · Sex Appeal: 3/5


Total Score 16/20
14. YuruYuri (2011)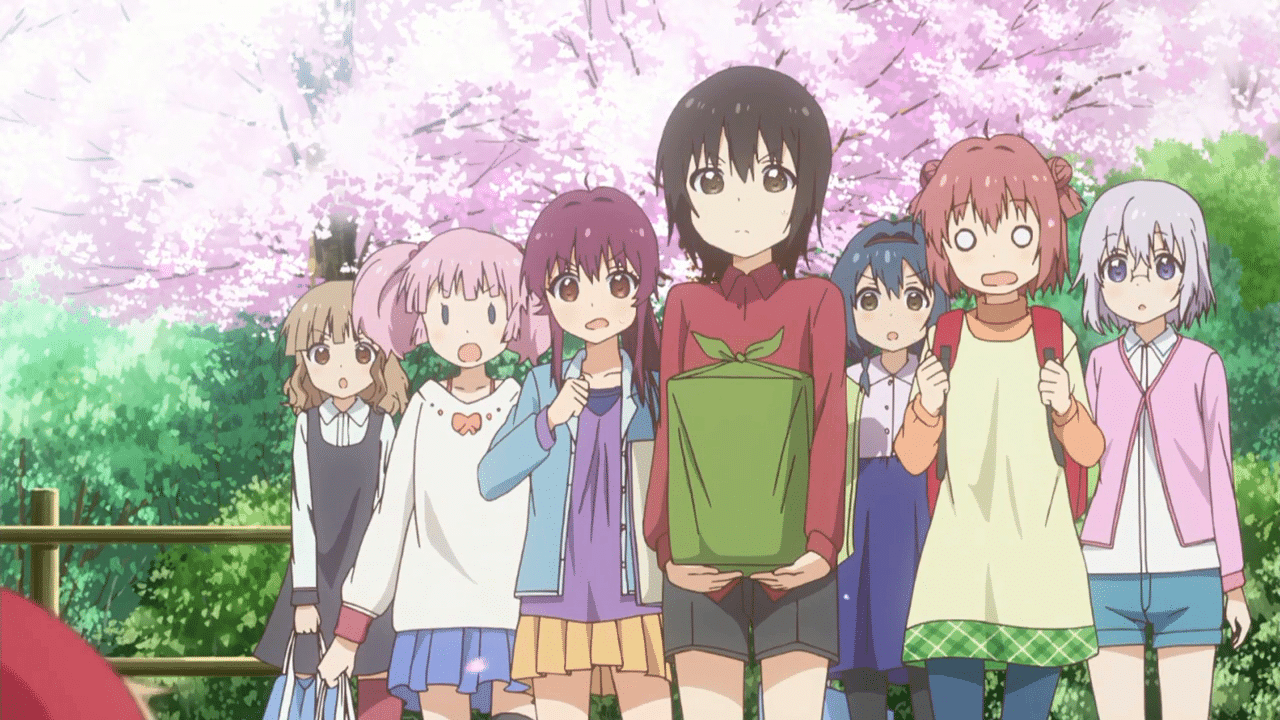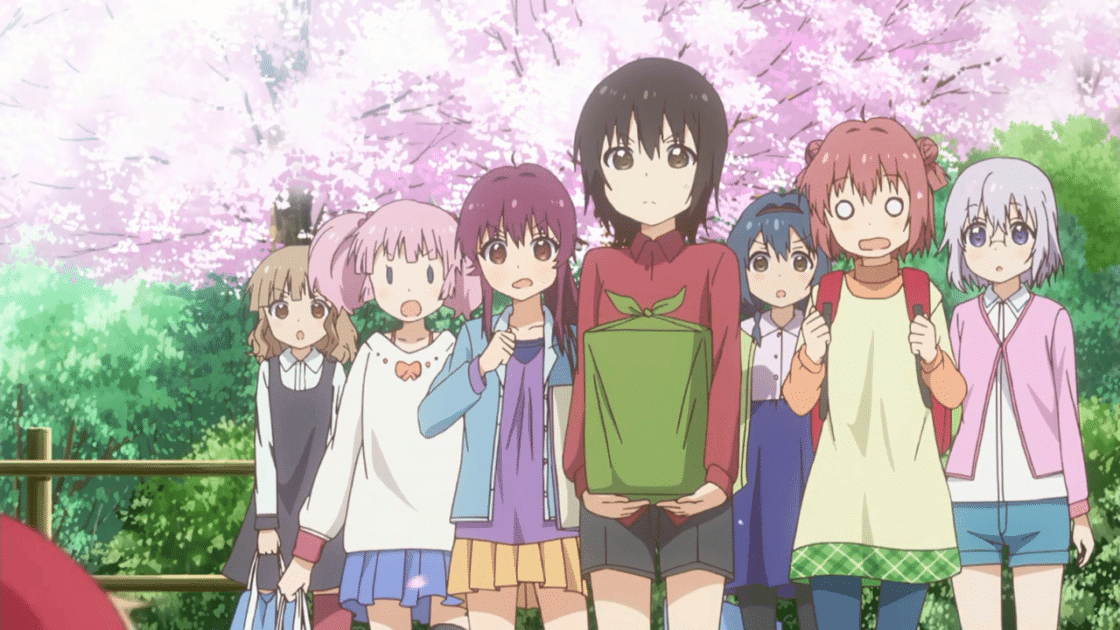 Yuruyuri is a comedy anime. Mainly Ai Shojo, but the anime has hilarious jokes.

But the real reason anime made this list is that Yuruyuri tackles some crucial issues in society and gives them humor. It's hard to convey the fun, but you can't look away once you think about it. Yuruyuri centers around girls such as Akari Akaza, Yui Funami, Kyoko Toshina, and Chinatsu Yoshikawa.

They join a fun club. This series follows a variety of events that occur among club members.


Romance: 3/5 · Plot: 5/5 · Visuals: 5/5 · Sex Appeal: 3/5


Total Score 16/20
13. Mahou Shoujo Lyrical Nanoha (2004)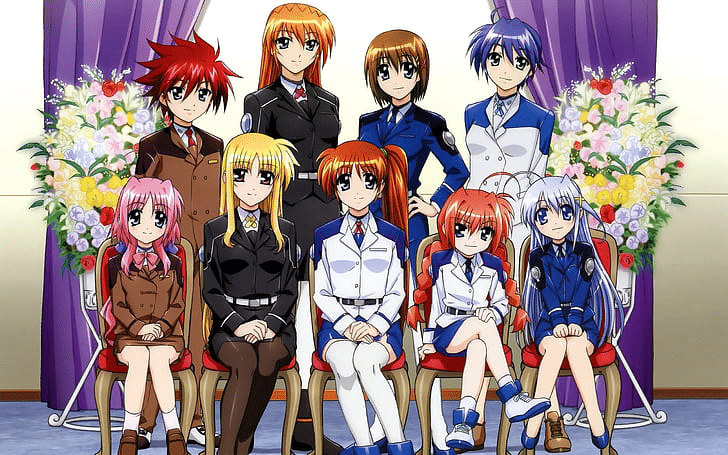 This is a magical anime with some traces of ecchi and realism. It is interesting because of its unique conflicts and dangers.

Also, if you like horror, you will feel drawn to it. It centers around Nanoha, a schoolgirl with a happy life.

She has everything that a girl her age wants. Her life is perfect until she meets an injured ferret, whom she takes home.

She later finds out that it's an archaeologist named Yuuno. Yuuno is from another world and with the help of Nanoha, they embark on a journey to send Yuuno back home.


Romance: 3/5 · Plot: 5/5 · Visuals: 5/5 · Sex Appeal: 3/5


Total Score 16/20
12. Sakura Trick (2014)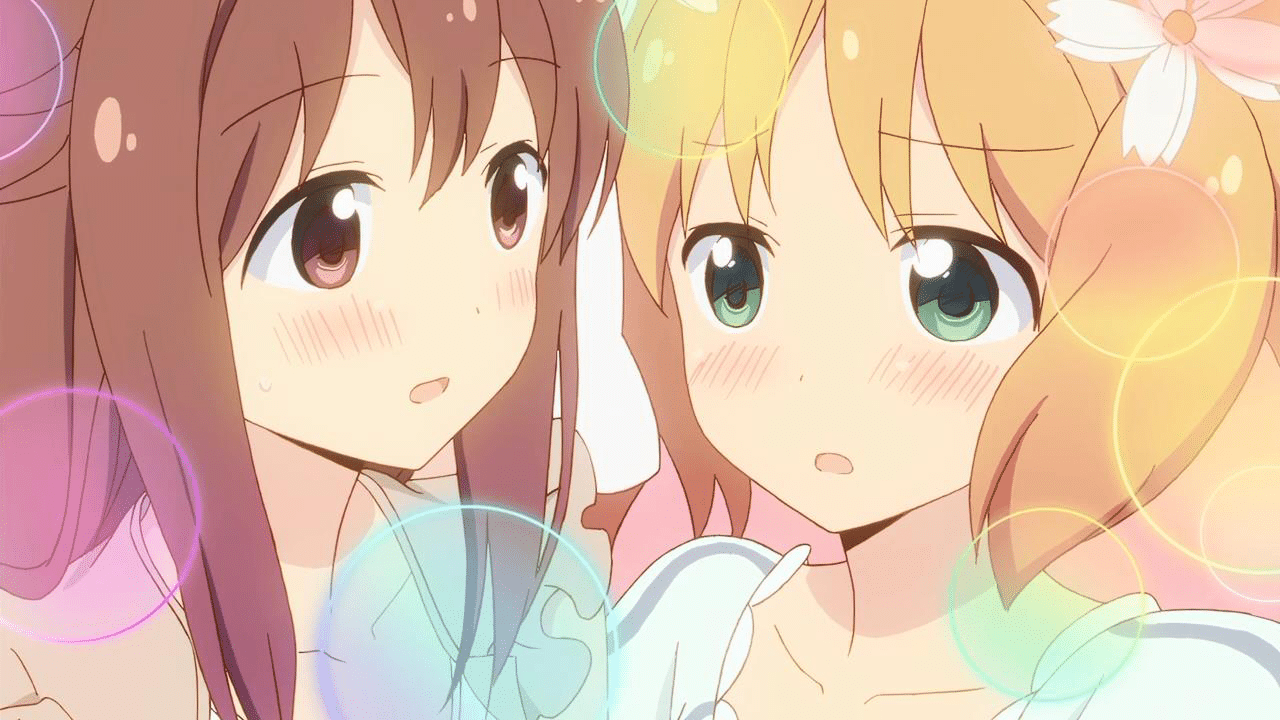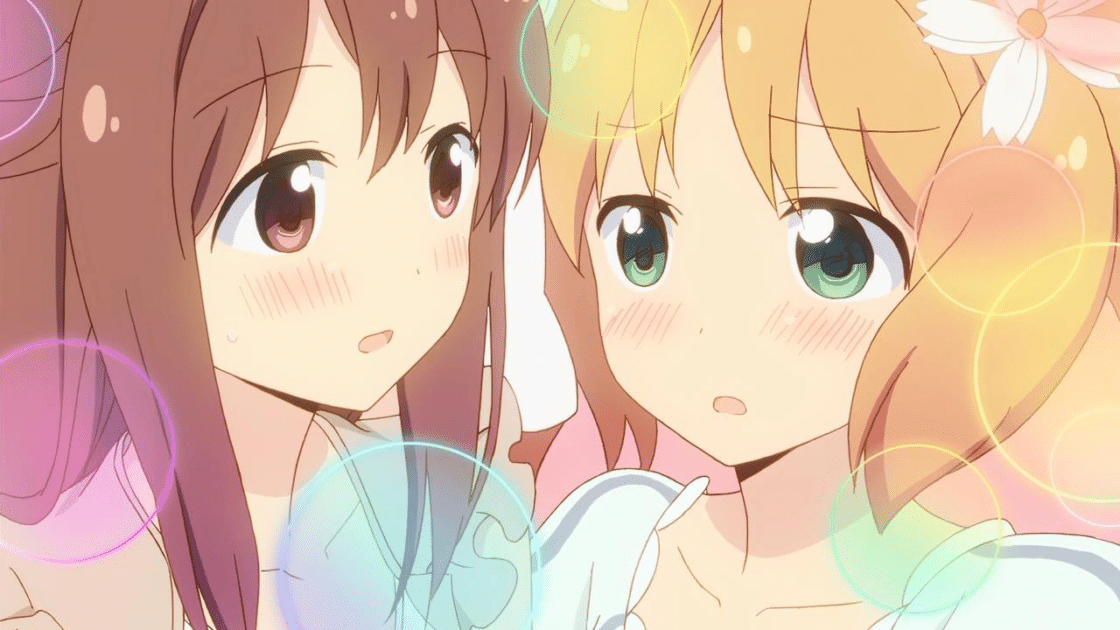 Sakura Trick is one of the most recommended anime for Shoujo-Ai. The immense popularity comes from the satisfying fluff that shakes the spine of the viewers while remaining an incredible anime.

It has a simple and easy-to-understand plot. It's a friendly anime with some comedy.

Suppose you are looking for a light anime with a lot of affectionate physical intimacy. In that case, Sakura Trick is the anime you need to watch.

The anime felt pretty adorable overall.


Romance: 4/5 · Plot: 5/5 · Visuals: 5/5 · Sex Appeal: 3/5


Total Score 17/20
11. Happy Sugar Life (2018)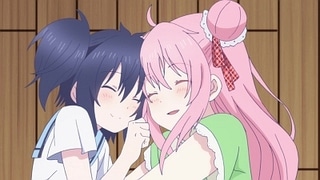 Most people consider Happy Sugar Life to be a psychological anime as the events in the plot get worse and worse. Unlike most fluffy anime content on this list, Happy Sugar Life builds upon the obsessions and dangerous bonds that Sato forms with lost girls.

The proper foundation of Happy Sugar Life is girl love. Sato's love for Salt is described as love at first sight.

Of course, this love leads to uncontrollable chaotic events. The importance of Salt in Sato's life and vice versa is fundamental to the story.

For those who love psychological thrillers and shoujo-ai, Happy Sugar Life is the perfect mix.


Romance: 4/5 · Plot: 5/5 · Visuals: 5/5 · Sex Appeal: 3/5


Total Score 17/20
10. Mnemosyne: Mnemosyne no Musume-Tachi (2008)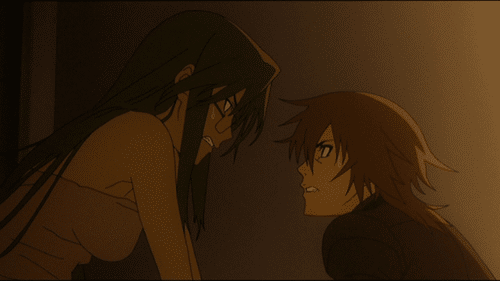 Mnemosyne: Mnemosyne no Musumetachi or Rin: Daughters of Mnemosyne is a supernatural anime directed by Shoujo-Ai. This anime has some very bold and fluffy scenes that make it one of the most highly rated anime on this list. Mnemosyne contains a lot of content that is initially difficult to understand.

But once you get the hang of it, the anime is pretty interesting. Mnemosyne: Mnemosyne no Masumetachi is not intended for everyone.

There are graphic scenes that many may find unpleasant. Yet, many consider it a masterpiece.


Romance: 3/5 · Plot: 5/5 · Visuals: 5/5 · Sex Appeal: 4/5


Total Score 17/20
9. Kakegurui (2017)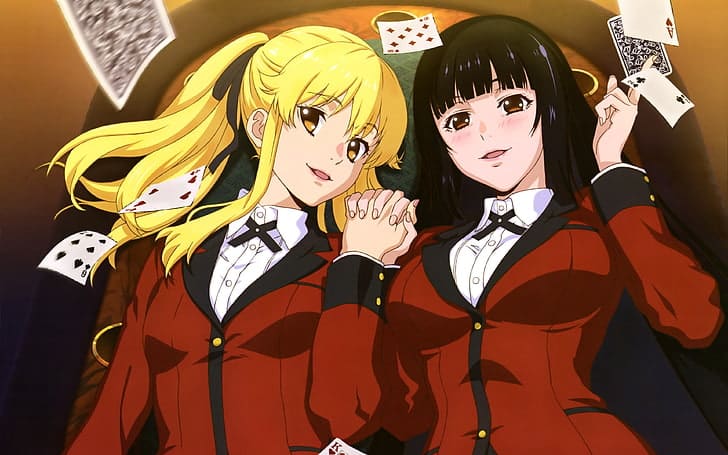 Another anime without the Shoujo-Ai tag is Kakeguru., yet are traces of Yuri everywhere. Of course, there's nothing to complain about, as it makes the series even more exciting.

Those who refuse to classify Kakegurui as Yuri probably missed Sayaka's love confession or his unparalleled obsession with female characters. Even though this anime only has two seasons, it is a must-watch. Fortunately, the original manga has not been completed yet.


Romance: 3/5 · Plot: 5/5 · Visuals: 5/5 · Sex Appeal: 4/5


Total Score 17/20
8. Canaan (2009)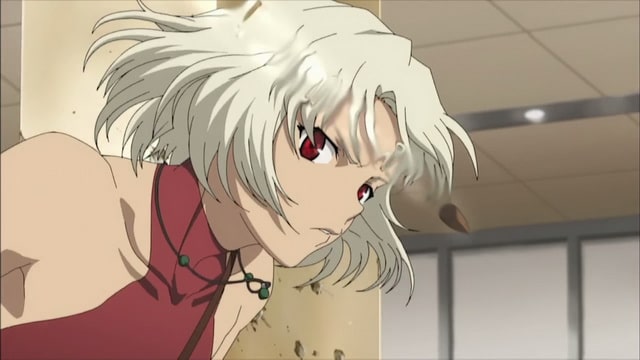 Canaan is a great anime. This anime has everything to expect from a good Yuri anime: a strong female protagonist, an indulging plot, and above all, superb chemistry between the characters.

Canaan has a great set of characters to help you dig deeper into the plot. Whether it's the villains or the protagonist, Canaan does significant character development.

Overall, Canaan claims to be a great female protagonist in action anime.


Romance: 4/5 · Plot: 5/5 · Visuals: 5/5 · Sex Appeal: 3/5


Total Score 17/20
7. Riddle Story Of Devil (2014)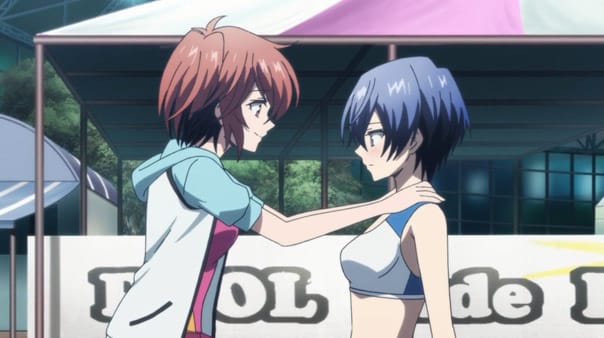 Also known as Akuma no Riddle, we highly recommend a 2014 action-packed anime. The anime offers moments of sentimental care filled with warm fuzzy feelings between the characters.

Riddle Story Of Devil does wonders for all the genres it sets out to deliver. It is not the perfect anime, but it remains pretty intriguing until the end.

Sometimes it gets a little predictable, but the overall quality of the plot is fascinating. This anime also had great animation and art style. It should be noted that the manga is better, but the anime does respect the original story.

Therefore, it is recommended that you become familiar with manga to understand the greatness of the story.


Romance: 3/5 · Plot: 5/5 · Visuals: 5/5 · Sex Appeal: 4/5


Total Score 17/20
6. Princess Principal (2017)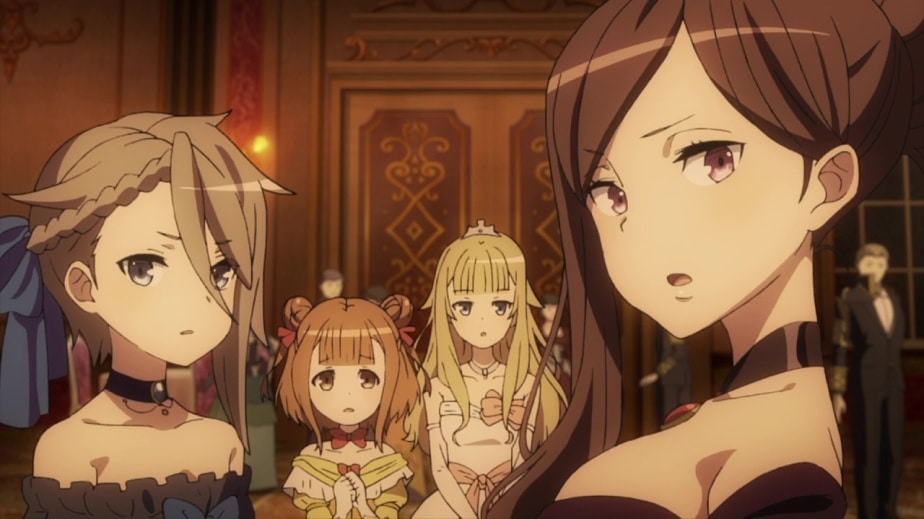 Princess Principal is an anime that is not actually considered Yuri, but it dramatically touches the genre. The anime is filled with action and centers only around female characters.

You will immediately notice it is not difficult to see the apparent closeness between the characters emotionally. Many people don't consider this Yuri anime, but the character chemistry goes beyond simple fan service.


Romance: 3/5 · Plot: 5/5 · Visuals: 5/5 · Sex Appeal: 4/5


Total Score 17/20
5. Strawberry Panic! (2006)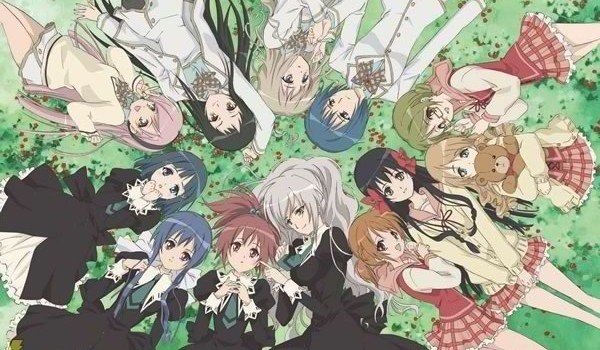 Strawberry Panic! is a weighty Yuri drama. Yet, it keeps the viewers constantly engaged, never leaving them bored. This anime is enjoyable from the start.

Although the anime does not have a plot filled with mystery, it has such lovable moments that it gets you hooked. This anime has a wide range of characters with fantastic plots.

Likewise, the way this anime tells stories without getting involved in anything is great. Overall, an outstanding work of Mad House.


Romance: 4/5 · Plot: 5/5 · Visuals: 5/5 · Sex Appeal: 4/5


Total Score 18/20
4. Whispered Words (2009)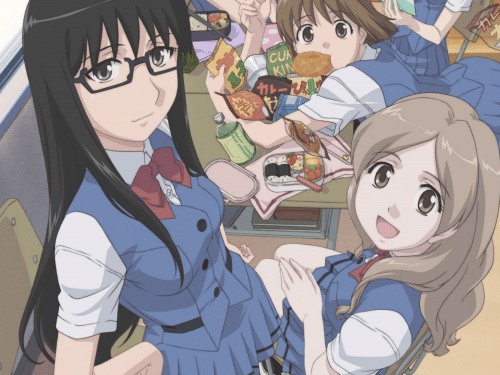 Whispered Words (Sasameki Koto) takes control of the story and steers it down the Yuri anime lane without wasting more time in other genres. While one protagonist has openly come out to her sexual preference, the other is still in the process, which is why you will love the relationship between the two characters.

Like the rest of the anime in this list, the animation is gorgeous until the end. However, the ending is not an expected happy ending. It allows the viewer to imagine all sorts of possibilities.


Romance: 4/5 · Plot: 5/5 · Visuals: 5/5 · Sex Appeal: 4/5


Total Score 18/20
3. Adachi to Shimamura (2020)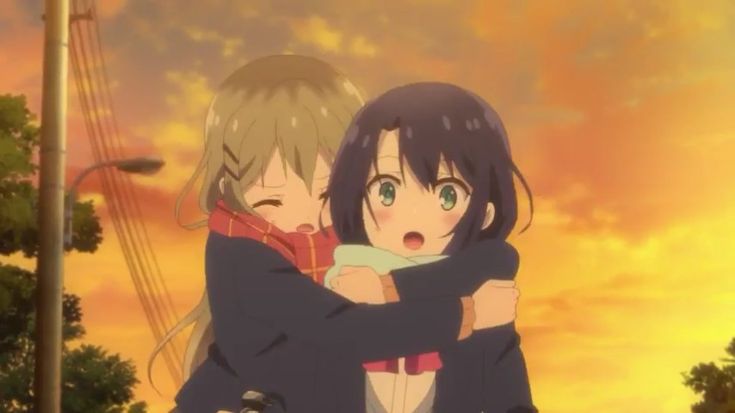 Anime like Citrus jumps into the plot within the first episode. Then, anime like Adachi to Shimamura takes time to develop and create the plot.

If you enjoy the small romantic moments, Adachi to Shimamura is sure to reach your core. The story develops as we are given insights into the different backgrounds of the two protagonists.

It is a traditional love story between two opposite characters. The anime might seem bland at first, but you will understand its metaphorical meaning in time.


Romance: 4/5 · Plot: 5/5 · Visuals: 5/5 · Sex Appeal: 4/5


Total Score 18/20
2. Citrus (2018)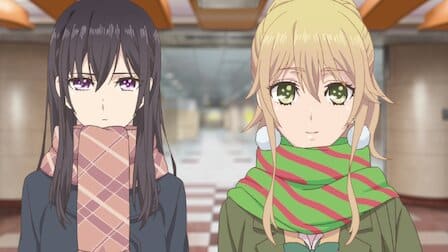 Citrus pushes the boundaries of Yuri anime by including sad and somewhat disturbing content. However, it's hard not to like this anime because it eventually becomes a beautiful story.

Character development is so beautiful that viewers can quickly see why the characters act so aggressively at times. Citrus is a Yuri anime in every sense of the word.

The stories may be different, but it has a similar atmosphere. The first two episodes may shock you, but Citrus turns out to be a very moving anime if you give it a chance.


Romance: 5/5 · Plot: 5/5 · Visuals: 5/5 · Sex Appeal: 4/5


Total Score 19/20
1. Bloom Into You (2018)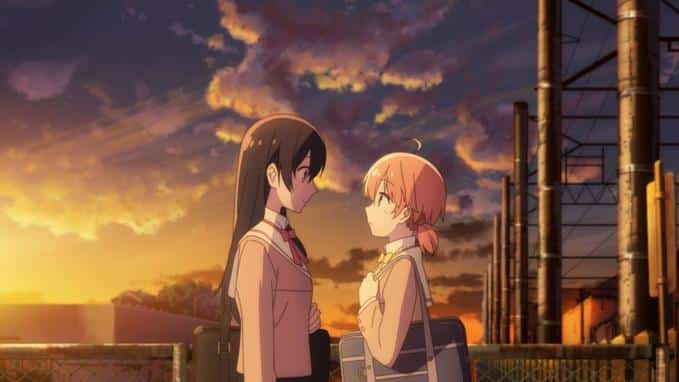 Bloom Into You is one of the most underrated anime from 2018. The anime was produced by TROYCA studios.

It was released in the fall of 2018 and had 13 episodes. Unlike many Yuri anime created for fan service, Bloom Into You has a relatable plot.

It gives an in-depth look into finding the meaning of lesbian love. Bloom Into You is a great romantic anime that will undoubtedly impact your beliefs.

It journeys through the self-development of the characters rather than limiting the story to simply the typical teenage love.


Romance: 5/5 · Plot: 5/5 · Visuals: 5/5 · Sex Appeal: 4/5


Total Score 19/20