LGBT+ Romantic Getaways (Updated 2023)
The must visit places for you and your other half.
No matter how many times you travel alone, traveling with someone you love is unique and beautiful.

The time has finally come in your life when you have a partner with whom you can explore the most romantic getaways in the world, and you can use the "don't disturb" sign.

While a happy couple looks at every corner of the globe through rose coloured glasses, specific destinations are perfect for romance.

There are plenty of fun places to consider, from beach vacations, that don't require shoes or shirts, to street-lighted colonial cities. 

Check out some of the best LGBT+ romantic getaways.
Paris
Have you completed the romantic summary without singing the praise of the city of light? As the capital of France, there is a reason many couples want the atmosphere and energy of this Parisian destination.
As you stroll through this European city, you'll be fascinated by the quaint cafes, the cobblestone streets, and the aroma of freshly baked products in the air. Not to mention the fantastic places that you can visit.
Find out more about Paris.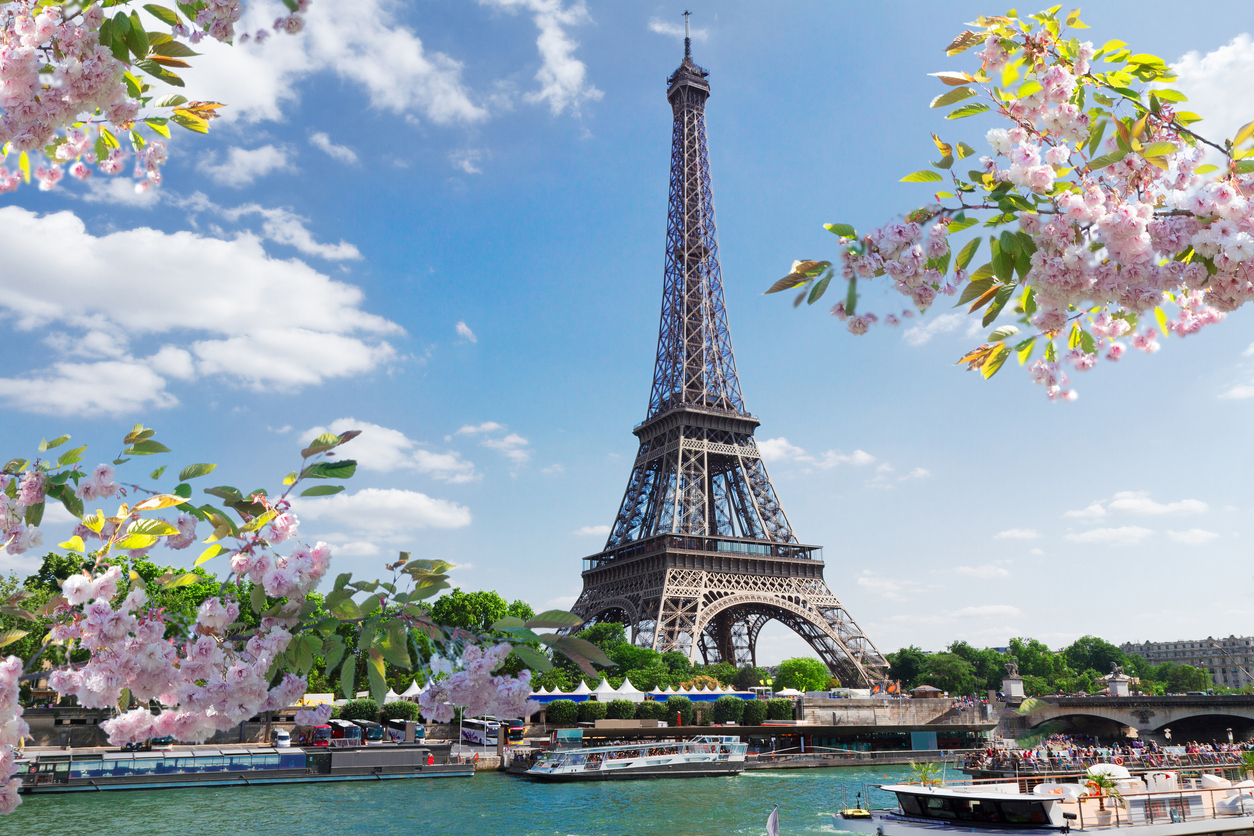 | | |
| --- | --- |
| Expensive | $$$ |
| Most Romantic Locations | Eiffel Tower, Louve, |
| Most Romantic Activities | Cross the Pont des Arts or Love Lock Bridge, |
| How Gay Friendly | Very (You will be safe here) |
Bali
Book at least one night at a hotel in Bali and request a panoramic deluxe pool villa. The view alone will leave you speechless. All you need to do is look at some pictures of the place to see what we mean. You will feel that you and your partner are the only two in the world.
Bali is also an easy way to reach other beautiful islands and countries in Asia. Bali offers plenty to please all types of romantic travellers. From jungle elephant experiences to hiking the rainforest with monkeys on your back, there's no shortage of excitement for you and your loved ones.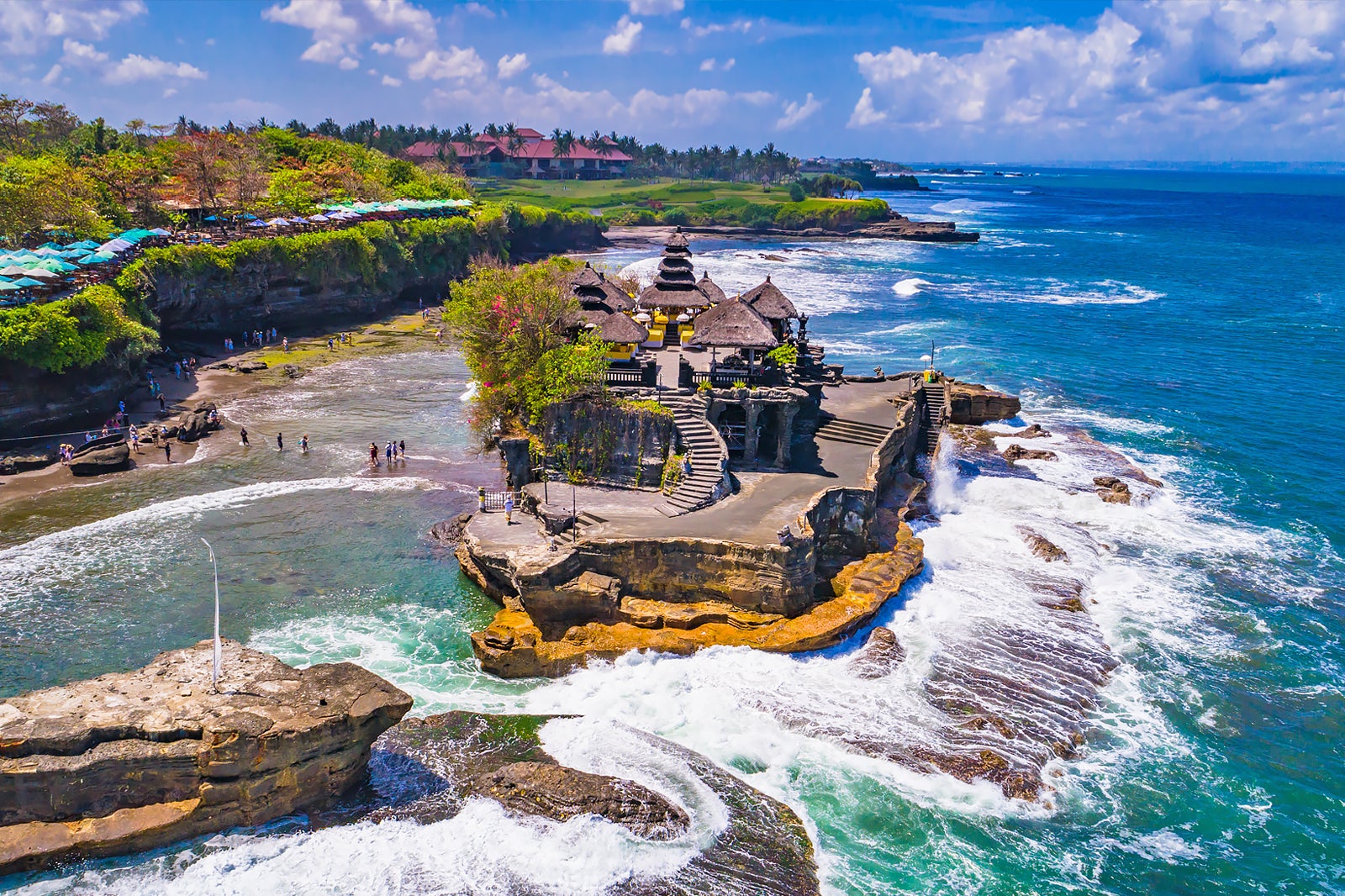 | | |
| --- | --- |
| Expensive | $$ |
| Most Romantic Locations | Tanah Lot Temple |
| Most Romantic Activities | Watching the sunset at Tanah Lot Temple, riding Jungle Elephants |
| How Gay Friendly | Mostly gay friendly, PDA in general is taboo |
Maui
Although Americans don't need a passport to visit this romantic hub, they, and everyone else, still adore the truly unique beauty of Hawaii. Couples can drive along the scenic Hana Highway to explore Haleakala National Park, including a volcano named after it. Since most love vacations require a day on the beach, there are 30 miles of sand to settle down.
| | |
| --- | --- |
| Expensive | $$$ |
| Most Romantic Locations | Wailea Beach |
| Most Romantic Activities | Spa trip at world-renowned spas, Sunset Beach Walks |
| How Gay Friendly | Very |
Santorini
Santorini has definitely reached its peak on social media lately, which makes sense when you see it. Santorini is a cloud-like oasis that envelops travellers in an airy fantasy. Throughout most of the island, romance is sold in abundance.
Stroll down the weathered hills, surrounded by refreshing white walls and blue roofs, and in the evening you'll have front row seats for a spectacular sunset. As soon as the sun goes down, the city, houses, churches, and restaurants shine like stars.
| | |
| --- | --- |
| Expensive | $$$ |
| Most Romantic Locations | Oia |
| Most Romantic Activities | Sunset Cruise at Oia |
| How Gay Friendly | Very |
Tulum
The two foundations of most romantic vacations are an intimate environment and an exotic experience. Tulum offers plenty of both. Relax on a tropical beach, snorkel at any coral reef, swim in a natural sinkhole (or cenote) or visit one of the country's most intact sites, the Maya Ruins. You can do it. After a day of free time and adventure, the icing on the cake is a drink at any bar.
Whether you want to relax and do as little as possible, get out sightseeing, or try all the available sports, you are likely to benefit from taking time off.

While budgets and destinations may differ, the need to holiday is universal. For quite some time to come however, regardless of the reason for your travel, you will have to be conscious of covid-19 and the recommended places available to you.

Safe travels and happy adventures.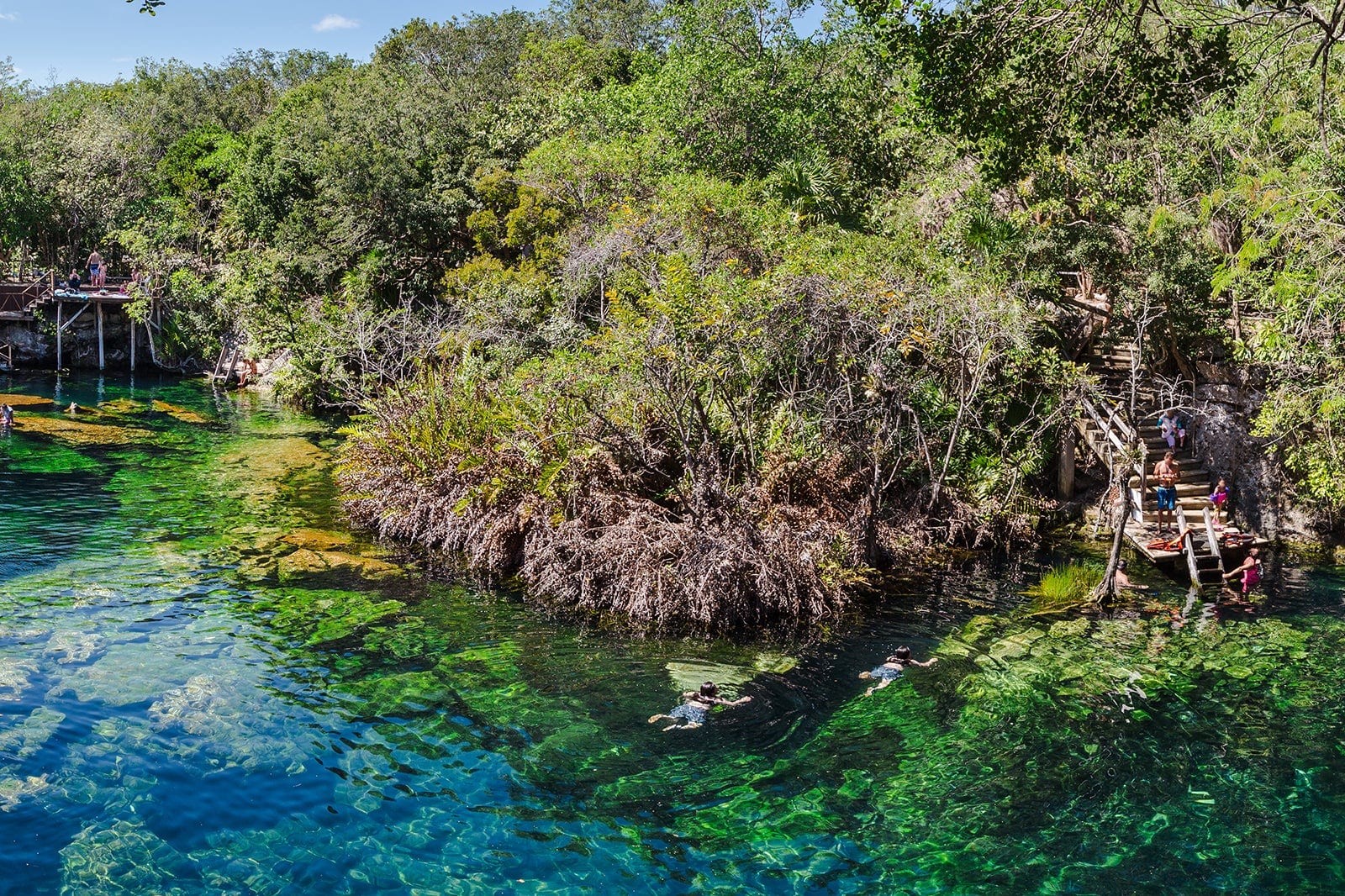 | | |
| --- | --- |
| Expensive | $$$ |
| Most Romantic Locations | Tulum Ruins, Jardin del Eden Cenote |
| Most Romantic Activities | Cenote Swimming |
| How Gay Friendly | Very |
Puerto Rico
The island of Puerto Rico boasts some of the most beautiful beaches in the world, providing the perfect backdrop for a romantic getaway.
The island's rich cultural heritage and vibrant music scene provide plenty of opportunities to immerse yourself in the local culture, and the food scene is diverse and delicious, offering romantic dining experiences.
You can also explore the charming and historic Old San Juan, with its colourful colonial buildings and stunning plazas. Hike through the El Yunque rainforest, explore the bioluminescent bays, or take a snorkelling trip to see colourful marine life. You'll find the perfect activity for you and your loved one.
Find out more about Puerto Rico.
| | |
| --- | --- |
| Expensive | $$$ |
| Most Romantic Locations | El Yunque Rainforest, Old San Juan |
| Most Romantic Activities | Hiking through El Yunque Rainforest |
| How Gay Friendly | Very |
Barcelona
The City of Prodigies, birthplace of Antoni Gaudi and Joan Miró, Barcelona is a beautifully artistic and romantic city definitely worth a visit. The city is steeped in history and culture, offering a range of museums, galleries, and architectural wonders such as Gaudi's Sagrada Familia and Park Guell.
Just because the sun's gone down, doesn't mean the fun has to end. Barcelona is a city that truly comes alive at night, with numerous bars, clubs, and music venues to explore, providing a range of options for a romantic night out. Overall, Barcelona offers a range of experiences for couples to create unforgettable memories together. At daytime, or night.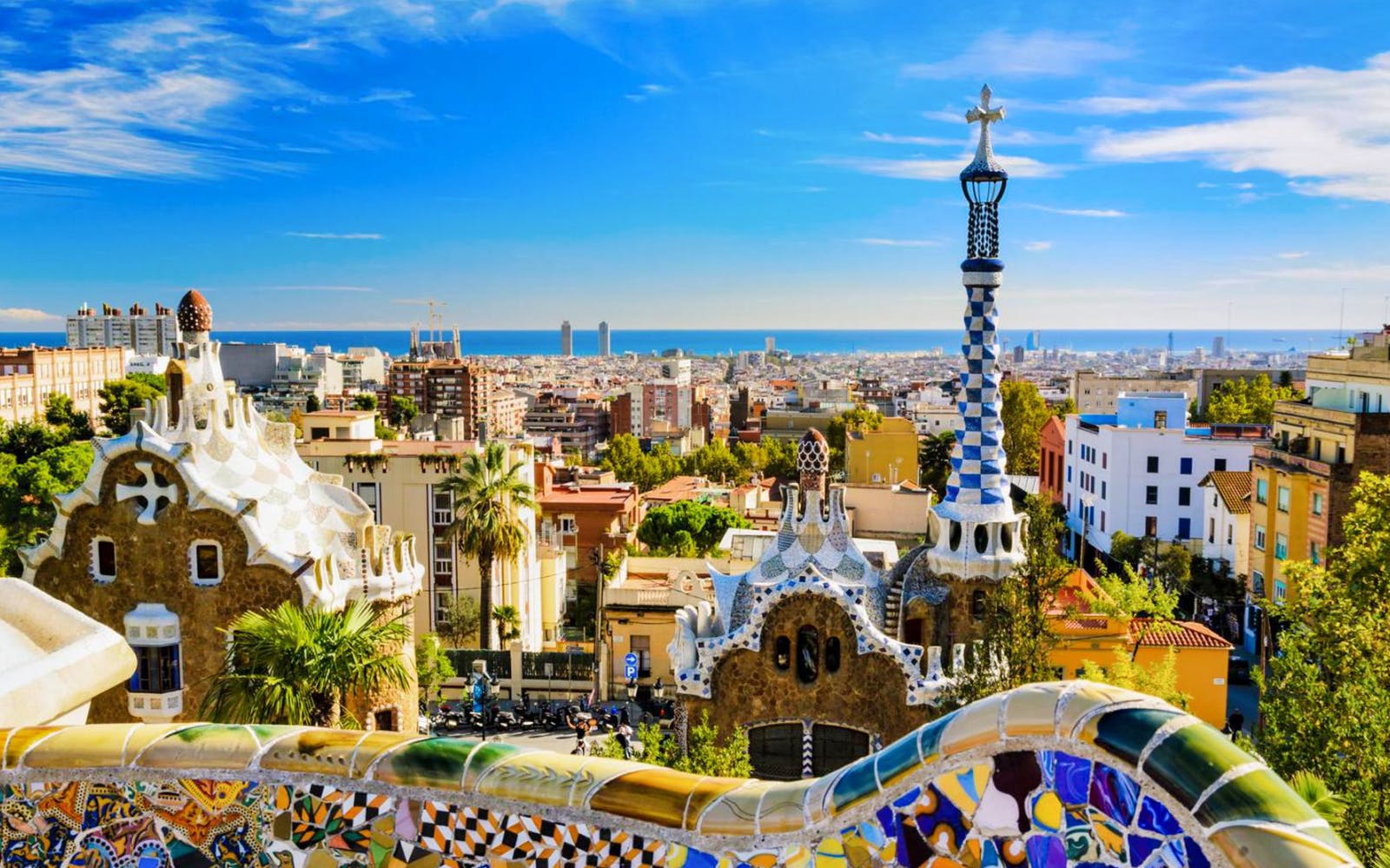 | | |
| --- | --- |
| Expensive | $$ |
| Most Romantic Locations | Park Guell, The Magic Fountain |
| Most Romantic Activities | Sightseeing, Visiting Museums |
| How Gay Friendly | Very, a huge LGBTQ+ scene |
Playa Del Carmen
With a vibrant and bustling town, Playa del Carmen is a perfect, picturesque resort city along the Caribbean Sea, in the state of Quintana Roo, Mexico.
The town also has a rich cultural heritage, with numerous historic buildings and archaeological sites to visit, such as the ancient Mayan ruins of Tulum and Chichen Itza.
And being regarded a gay hotspot, Playa Del Carmen has a fantastic LGBTQ+ scene and nightlife with popular clubs Playa 69 and La Cueva.
Check out more about Playa Del Carmen.
| | |
| --- | --- |
| Expensive | $$ |
| Most Romantic Locations | Alux Restaurant, Dinner in a 10,000-year-old tavern |
| Most Romantic Activities | Sunset Sails, Sightseeing |
| How Gay Friendly | Very, an LGBTQ+ hotspot |