Gay Paris – the capital and most populous city of France, with an estimated population of 2.23 million. Paris has long been a prominent centre of banking, diplomacy, trade, fashion, gastronomy, science, and the arts in the world.

The city boasts its spectacular art, architecture, and culture, but there's also a quieter charm to be discovered, like small cobblestone alleyways, delectable patisseries around every corner, and cozy little bistros beckoning with a glass of Beaujolais.

You'll find a stunning city with a dazzling variety of famous sights, like the Eiffel Tower and Notre Dame, more museums than you can reasonably visit in one trip, fantastic hotels and restaurants, and fascinating historic and modern neighbourhoods to explore.

You can also take a relaxing cruise along the Seine River and Canal Saint-Martin, quench your fashion thirst at shopping destinations ranging from glitzy designer showrooms to street markets, attend nonstop summer concerts, festivals, tours, and fireworks at the Palace of Versailles, and enjoy Disneyland Paris excursions.

Whatever your interests are, Gay Paris offers something for you.

Whether you're traveling as a gay couple or as an individual, there's nothing to be concerned about. Gay Paris is a very friendly and welcoming city. It is the most visited city on the planet and has just become the gayest city.

Gay Paris is the home to Europe's largest gay scene, so you'll never feel uneasy and unsafe during your stay in the city.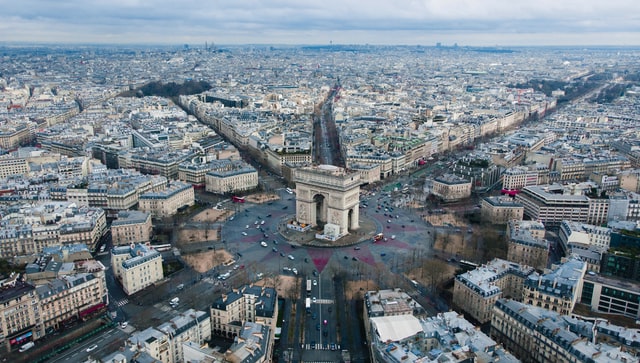 If you are thinking about going somewhere else you can try other Gay Travel Guides.

Remember to always check out the latest rules and restrictions before you leave.
Gay Paris – the Scene
The LGBTQ+ community in Gay Paris is lively. In the 1990s, the city was home to 46% of the country's gay men.

There are also several LGBTQ+ bars, clubs, hotels, restaurants, stores, and other commercial establishments in the city.

Even though France is recognised for its conservative culture, Gay Paris remains the city of freedom and tolerance, and as a result, the LGBTQ+ community thrives and has a dynamic life in this city.

The gay neighbourhood is located in the historic district of "Le Marais." There are a lot of gay clubs, cafes, and stores here, as well as a lot of gay-friendly restaurants, most of them are nearby to each other, giving the area a ghetto feel.

Le Marais, which spans the 3rd and 4th arrondissements, is a dazzling jewel in the capital. Walking through Le Marais is like taking a breath of fresh air, a welcome respite from the hustle and bustle of the metropolis.

You might even wonder whether you've actually left Paris and are now on a gay vacation in the south of France. Despite its laid-back vibes, Le Marais exudes a sophisticated vibe that continues to draw gay and lesbian visitors.

In this part of the city, the LGBTQ+ nightlife is vibrant, active, and entertaining. Bars often open in the early afternoon or around 5 p.m. and close at 2 a.m. A special license allows some to stay open until the morning.

The Raidd Bar, with strippers in a shower, the Open Cafe, with a lot of tourists, and the Coxx Bar are the most well-known bars in Le Marais.

Another group of LGBTQ+ pubs, including the Banana Café, can be found a five-minute walk from Le Marais towards the Centre Pompidou and Les Halles.
Is Gay Paris Safe?
The police are working hard to make Gay Paris a safe place to live and visit, but the city's high tourist traffic draws a lot of pickpockets.

Pickpocketing is the most common crime targeting tourists in Paris, so keep an eye on your belongings, especially on trains, metro stations, and other tourist hotspots.

Never leave your baggage or valuables unattended since they may be deemed a security risk and destroyed by security personnel.

In general, Gay Paris is regarded as a safe city, but, as previously stated, use caution and common sense to ensure a pleasant trip free of unpleasant situations.
Best Time to Visit Gay Paris
As you plan your trip, you must now be wondering when would be the best time to visit Gay Paris. June to August and September to October are the ideal months to visit Paris.

Summer and fall both have their ups and downs. The weather in Paris is nearly perfect from June to August. Unfortunately, summer is also the busiest and most expensive season.

Plan a trip in the fall to take advantage of reduced airfares and fewer waits at attractions. The city's spring blooms are also well-known, and the seasonal foliage is known to dazzle.

Winter is the best time to travel if you want to keep your travel expenses as low as possible while simultaneously taking advantage of travel offers. If you dare to brave the cold, you can save a lot of money on your accommodation and travel.
Gay-Friendly Activities and Attractions in Gay Paris
A trip to Gay Paris is never a bad idea. From families and couples to independent travellers on a self-guided tour, the City of Lights has a lot to offer practically any type of tourist.

From sampling every baguette sandwich along the Champs-Élysées to taking in the aesthetic experience afforded by the Musée d'Orsay, there are plenty of things to do in Paris.

Gay Paris tours are a terrific place to start if you're not sure where to begin when it comes to exploring this French capital. A single tour will take you to a variety of local landmarks and Parisian areas of interest.

Here are some gay-friendly activities and sights to visit during your stay:
1. Eiffel Tower
The 1,062-foot-tall Eiffel Tower, which stands alongside the Seine and in the Champ de Mars park, receives about 7 million tourists each year. It includes three viewing levels and two restaurants, including the famed Le Jules Verne on the second floor.

Unless you plan on bringing a picnic and sitting in the beautiful gardens admiring the tower from the ground level, you'll need to buy tickets. The cost varies depending on the level and how you get there: elevator, stairs, or a combination of both.

The first story is reached via elevator or 300 steps from ground level. It features educational exhibits, a cinema theatre with films about the tower's history, and exhibition space with art inspired by the landmark.

To get to the second story, take more steps or take the elevator. There are souvenir shops, various exhibits, including "story windows" on the tower's construction and the old hydraulic lifts, as well as a vertiginous view from this level.

The top-floor observation area, at 905 feet, is only accessible by elevator. It offers panoramic views of Paris and its environs. With a glass of bubbly from the Champagne Bar, toast the end of your Eiffel adventure.

Admire the perspective and the engineering that went into creating this iconic tower, which was originally meant to be a temporary structure.
2. Disneyland Gay Paris
This well-known theme park arouses the imaginations of children of all ages, allowing them to realise their ambitions. It's also a great place for honeymooners, retirees, groups of friends, and just about everyone else.

Join in the enjoyment at this popular destination that has more than 50 attractions, parades, and events, which are all conveniently located near Gay Paris.
3. Louvre Museum
Paris' largest museum is one of the world's largest, with kilometres of corridors and 15 acres of exhibition area. The official name of the museum is the Musée du Louvre, but locals simply refer to it as "the Louvre."
4. Notre-Dame
A visit to Notre Dame Cathedral included the opportunity to witness centuries-old artworks, enjoy light streaming in through exquisite stained-glass windows, explore the crypt, and even tour the great bell towers.
5. Arc de Triomphe
While the view from 164 feet above Paris will entice you to climb to the top of the Arc de Triomphe, there's plenty to see from the base.

It is located in the Place Charles de Gaulle, where 12 straight streets, including the Champs-Élysées, come together to form "the star" of the city.
Gay-Friendly Dining in Gay Paris
Hundreds of restaurants, cafés, and canteens serving food from all over France and the world coexist peacefully with Paris's ageless bistros and brasseries.

Here are several listings of gay-friendly restaurants in the city that you might want to visit during your stay:
1. Maison Breguet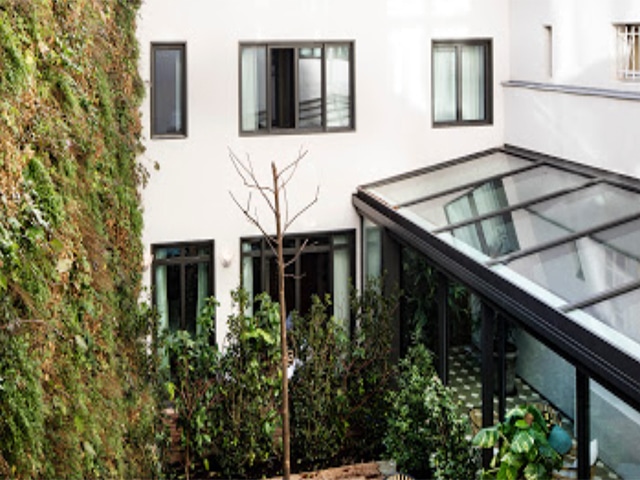 Maison Breguet is located in the eastern part of Gay Paris, on the Right Bank. It retains its character and allure.

People come from all over the city to have dinner with friends, enjoy a cocktail, hold business meetings, listen to music, or even write their next novel here, as it is close to the Marais neighbourhood with its art galleries, retail clothing shops, and stylish restaurants.

This location is well-known because it's just like a real house: warm and inviting, unconventional and full of discreet and caring attention.
2. Le Dôme du Marais
The Dome du Marais, located in the heart of the old Mont de Piété auction room, which opened in 1777, is an attractive restaurant with a unique design that serves fine, traditional French food with an Asian twist.

Before moving on to other wonderful dishes, try sea bream tartare with lime, ginger, and herb salad or green tea ice cream with mint. The lunch options are especially appealing. In the afternoon, it transforms into a lovely tea room where time appears to stand still.

In the sunny winter garden, sip a delicious selection of teas and let your mind wander while enjoying the unique items that make up the décor.
3. Le Petit Prince de Paris
The restaurant "Le Petit Prince de Paris," located in the historic "Latin Quarter" of Paris, a stone's throw from the Pantheon and on the site of the original Gallo-Roman baths, began as an old tavern in 1450 and became the symbolic restaurant of Tout Paris in 1976.

Since then, the restaurant Le Petit Prince de Paris has maintained its status as a must-visit destination for gourmets, adopting Bernard Saw's motto: "There is no love more sincere than that of good food."
4. Le Chant Des Voyelles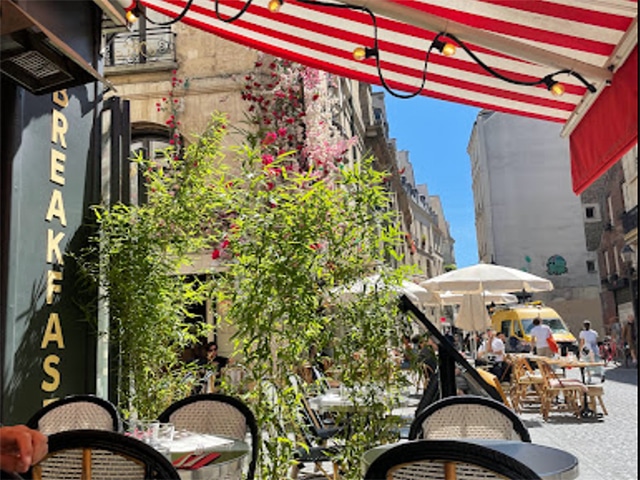 The restaurant Le Chant Des Voyelles, located in the Les Halles region of Gay Paris, greets you in a trendy and welcoming atmosphere. In the dish, you are entitled to the full range of local bistronomy.

Simple foods that have been prepared with care, both for the eyes and the taste buds. The restaurant Le Chant Des Voyelles is a great spot to connect around a wonderful shared meal, whether for huge family feasts or lunches with colleagues.
5. Le Bonne Nouvelle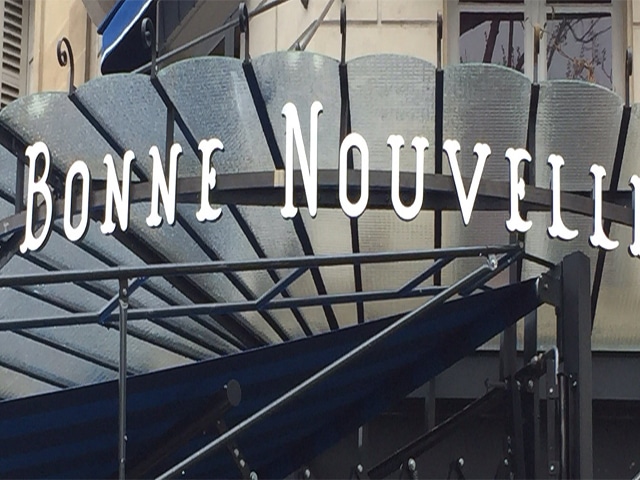 You can enjoy the charm of a Parisian bistro atmosphere here in a restaurant setting and an ambiance that is welcoming and inviting.

In keeping with the "homemade" name, their whole menu is prepared on-site from scratch using fresh ingredients by a team directed by their chef.
Gay-Friendly Bars and Clubs in Gay Paris
Gay Paris boasts a plethora of nightlife options, and the city never sleeps. People spend their time in Paris's nightclubs and cocktail bars, which provide them with the maximum excitement and a VIP lifestyle.

Here are some recommendations for gay-friendly bars and clubs to visit during your stay in the city:
1. Raidd Bar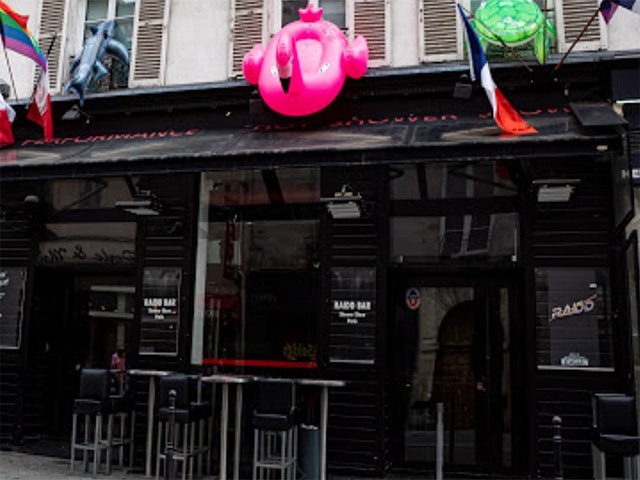 One of the most popular gay bars in Gay Paris. On Thursdays, the Shower Show at Le Raidd is legendary, with numerous gorgeous, macho male dancers getting wet and wild in a giant aquarium-like tank embedded in the wall.

If that isn't enough eye candy for you, check out the lovely bartenders. Drinks are moderately priced, and the basement has a cozy lounge area.
2. Cox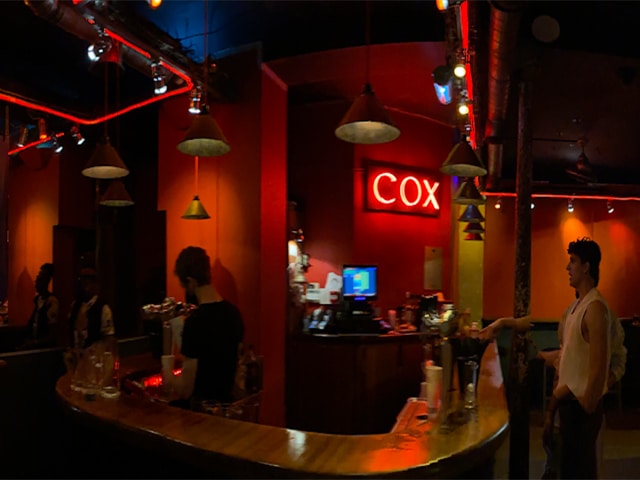 With a large crowd spilling out onto the sidewalk, Cox is one of the most well-known and centrally located gay clubs. COX attracts a butch clientele that dresses in jeans, T-shirts, and short haircuts.

Every day, resident DJs spin new house sets, and the bar's décor is updated regularly.
3. Le Freedj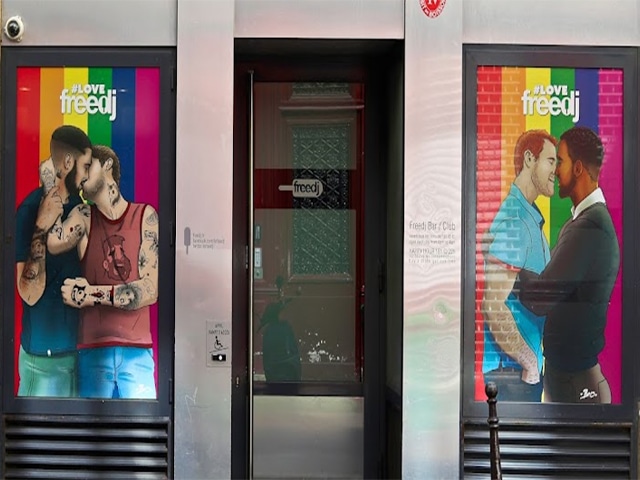 A popular gay bar with a modest basement dance floor. On weekends, Freedj gets incredibly crowded, with people spilling out onto the street.

Their happy hour is from 6 pm to 10 pm.
4. Banana Café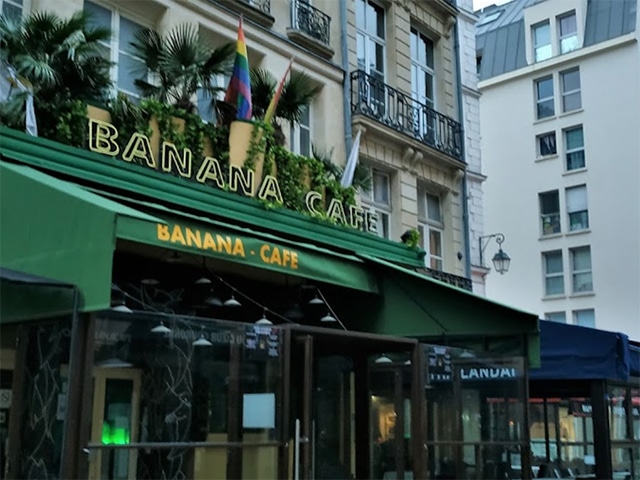 Banana Café is a gay bar in Gay Paris that has been around for a long time. It is located slightly outside of Le Marais but still easily accessible by foot.

The Banana Café, which was recently rebuilt, organises a variety of events such as cabaret, disco, karaoke, and go-go dancers.
5. Duplex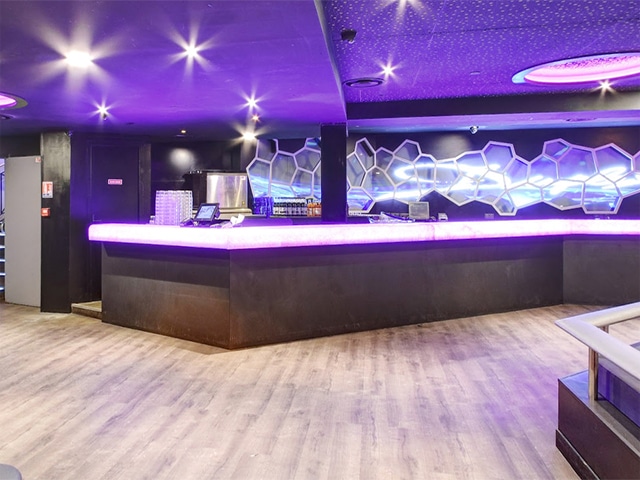 A long-running gay bar in the Marais district of Gay Paris. Duplex is one of the only bars in the area where a conversation is easy to strike up.

The bar offers modest décor and plays an eclectic mix of music, and it is frequented by the artsy-intellectual community. On weekends, the pub is generally packed.

Top 10 Things to do in Paris
Visit the Magnificent 7th Arrondissement – The 7th arrondissement has the most attractions and places of interest of any of Paris' arrondissements (districts). Don't miss the stunning Musée Rodin or the National Army Museum at Les Invalides, which also houses Napoleon's grave.

Switch gears and visit the delightful Rue Cler market area, where you'll find a plethora of delectable stores selling the finest in French gourmet ingredients.

If you're feeling particularly creative, consider enrolling in one of our private gourmet cooking classes in the region, or schedule a private museum tour for you and your family.


Take a sail down the Seine River – Sit back and relax as the landmarks of Paris float by, allowing you to rest after a long journey while also getting your bearings.

There are a variety of cruises to choose from, including sightseeing cruises, afternoon champagne cruises, and romantic dinner cruises, to mention a few. Choose the ideal Seine River cruise for your vacation.


Take a Classic Car to Explore the City – Touring the city in a Citroen 2CV is a truly memorable Parisian experience. The speedy 2CV can transport you anywhere you want to go, from the great Avenue des Champs-Élysées to the little streets of le Marais, if you're guided by a local expert.

These personalised excursions are a lot of fun, with over a dozen different themed tours to choose from and plenty of photo opportunities. Here you can book your Classic Car Tour.


Visit the Eiffel Tower – A trip to the Eiffel Tower, the city's most recognisable structure, is a must-do on every trip to Paris.


View the Louvre's Highlights – Whether you're a seasoned art connoisseur or a complete newbie, a visit to the Louvre is a must during your time in Paris.

Of course, the Louvre is the world's largest and most visited art museum. 


Stroll through Montmarte – The hilltop area of Montmartre shows off a different side of Paris, with winding cobblestone streets and a village-like feel.

Montmartre, once home to Matisse, Renoir, Picasso, and other notable painters, still has an artistic and bohemian vibe.


Make a pit stop at Versailles – The sumptuous palace of Versailles, located 15 miles outside the city centre, is well worth the trip.

Versailles is one of France's most popular tourist destinations because of its immaculate gardens, lavish interiors, and historical significance. 


Go puzzled in the Latin Quarter – The Latin Quarter, located directly across the bridge from Notre Dame Cathedral, is one of Paris's oldest and most fascinating neighbourhoods.


Enter the Notre Dame Cathedral – Notre Dame Cathedral, at the centre of the city, feels like the beating heart of Paris.

The magnificent Gothic structure is nearly 850 years old and has witnessed some of the most significant events in French history. Before entering the magnificent structure, take a moment to appreciate the cathedral's unusual facade, which features grimacing gargoyles.

Don't forget to glance up at the gorgeous stained glass windows and soaring ceilings as you stroll along the long nave. If you want to climb the towers and see the gargoyles up close, book your Medieval Paris vacation. 


Visit the Marvel and Impressionist Masterpieces at the MUSÉE D'ORSAY – Don't underestimate the Musée d'Orsay, despite its popularity being second only to the Louvre.

The museum's architecture and renowned clock, housed in a renovated Beaux-Arts rail station, are reason enough to pay a visit.


How to get to Paris:
From Canada:
Paris is a beautiful place to go. If you are from Canada and want to explore Paris, taking a plane is the best option to get to Paris.

Air Canada Airlines offers a one-stop flight from Ottawa to Paris, this flight will leave from Ottawa Macdonald Cartier International Airport which will take 9 hours 15 minutes to arrive at Charles De Gaulle International Airport.
From the United States:
If you are from the United States and wish to visit Paris, riding in a plane is the fastest way to get to Paris. United Airlines provides a one-stop flight from Washington to Paris.

From Washington Dulles International Airport, this flight will take 9 hours and 33 minutes to arrive at Charles De Gaulle International Airport.
From the United Kingdom:
If you are from the United Kingdom and want to discover the aura of Paris, taking an airplane is the most convenient way to get to Paris.

A nonstop flight is being provided by British Airways from London to Paris, this flight will start at London Heathrow Airport and will take off at Charles De Gaulle International Airport in 1 hour and 25 minutes.
From Italy:
For Italians who wish to visit and explore Paris in France, taking a plane is the fastest way to get there.

Alitalia Airlines offers a nonstop flight from Rome to Paris, this flight will depart from Fiumicino-Leonardo da Vinci International Airport which will take 2 hours and 10 minutes to arrive at Charles De Gaulle International Airport.