Gay Cancun – a city known all over the world for its breathtaking white sand beaches and ever-so captivating azure blue water.

Aquatic activities, Mayan culture, natural wonders, and a lot of fantastic adventures await you.

This city offers a legendary nightlife with its international delicacies, traditional handicraft markets, spas, exclusive shops, shows, bars, nightclubs, and a lot more.


This popular Mexican city is located in the Yucatan Peninsula in Quintana Roo. It is one of the cities in Mexico that is located on the Caribbean Sea, which is the country's easternmost point.

Gay Cancun has a semi-tropical climate, which implies that the average temperature in the city is relatively hot. Gay Cancun is a renowned tourist destination also known for its resorts, gay nightlife, and spring break parties.

There is nowhere else in the world that a gay traveler would consider more ideal for a romantic getaway or a wild vacation. There are so many things to do in Gay Cancun that many travellers are unsure where to begin.

The city has everything you're looking for to have an unforgettable experience.
If you are thinking about going somewhere else you can try other Gay Travel Guides.
Remember to always check out the latest rules and restrictions before you leave.
Gay Scene in Gay Cancun
Cancun's LGBTQ+ scene is centred in El Centro, the city's central district. Every night, amazing acrobatic acts will surely enchant your eyes as you watch them perform.

You can also enjoy exclusive shows and concerts with special artists and entertainers, including drag queens. If you prefer to take a stroll through the streets, you'll enjoy watching the myriad street entertainers.

Keep in mind to not overlook Gay Cancun's fantastic gay bars, which have been increasingly popular in the past decade. The city has a thriving nightlife scene.

As soon as the sky begins to darken, locals and travellers flock to nightclubs, dance clubs, pubs, and festivals to hear music, eat, drink, and socialise.

Gay Cancun's music ranges from reggae and rock to electronic dance music and salsa, guaranteeing that everyone will find something to suit their taste.

Huge clubs surrounding the hotel zone, including the famed Coco Bongo — a must-visit place, and many more. In terms of entertainment, the nightlife scene is overflowing with excellent DJs and thrilling live performances.

You'll want to spend your evenings out on the town if you're on vacation in Gay Cancun. The city has established its name as one of the best party places in the world for Spring Break and beyond, and with good reason.

Gay Cancun is truly a city where you can party until the sun comes up!

If you're seeking a gay beach scene, stay updated with shifting crowds that vary depending on the time of day. The two most popular gay-friendly beaches in Gay Cancun are Playa Mamitas and Playa Delfines.

The ocean is a blue-green colour, and the sand is warm. Other LGBTQ+ travellers can be found laid out along these coasts, aiming to get some rays.
Cancun Safety
Gay Cancun, like other Mexican beach tourist cities, is unlikely to provide many difficulties to LGBTQ+ guests. Gay Cancun brings many advantages to travellers looking for sandy beaches and outdoor and water activities.

Despite Mexico's high crime rate, the beaches of Gay Cancun can be considered safe since resorts, major tourist cities, and attractions are better protected by the police.

There is still a risk of petty crime in this area, just as there is in any other part of the world, therefore precautions should be made to avoid unpleasant situations.

With the ongoing pandemic, you might also want to check out Mexico's latest travel advisory. Click this link to view the latest travel guidelines.
Best Time to Visit Gay Cancun
You must be wondering when is the best time to visit this magnificent city? Ideally, the best time to visit Gay Cancun is from December to April.

Despite the increased crowds, you'll enjoy near-perfect weather, as it is the peak season, flights, and hotel accommodation rates are more expensive and you may need to spend extra time to look for some of the most affordable travel and hotel rates for a winter beach vacation.

If you want to keep a lower cost for your travel, the best time to visit is from May to October, but bear in mind that this is the rainy season.

There are also considerable discounts in the late spring, summer, and fall however, the summers in Gay Cancun are hot and humid, and the fall months are prone to thunderstorms.
Gay-Friendly Activities and Attractions in Gay Cancun
You'll see lots of sun lovers in swimsuits and bikinis wherever you go in Gay Cancun, thanks to its beautiful coastline, making it a pure slice of paradise.

Here, you have access to a wide range of thrilling adventures. For many Gay Cancun travellers, the beaches and nightlife are the main attractions, however, cultural events such as Chichén Itzá and the underwater art museum on Isla Mujeres have also earned the area respect.

If you have time to spare, you can also go on a day trip to nearby Tulum to explore some of Mexico's best-preserved Mayan ruins. Here are some of the lists of activities that you can do during your stay in Gay Cancun.
1. Chichén Itzá, Cenote and Valladolid Tour
On this full-day journey from Cancun or the Riviera Maya, you can learn about Yucatan's cultural history while visiting Chichén Itzá, the Saamal, and Valladolid.

This tour will also allow you to explore the Maya ruins and colonial city before chilling yourself in the cool waters of the cenote.

The price starts at $44.
2. Sailing Experience to Isla Mujeres in a Catamaran
On this catamaran cruise from Gay Cancun to Isla Mujeres, you can spend the day soaking in the sparkling Caribbean, as you sip cocktails from an open bar, enjoy the lovely weather.

Get in the water and snorkel at a reef teeming with brightly coloured fish. Enjoy some free time when you arrive in Isla Mujeres to explore and shop.

The cost begins at $69.
3. Day Trip to Tulum
Tulum, is noted for its Mayan ruins that overlook the Caribbean Sea. Tulum is accessible by regular buses, as well as group and private tours.

Tulum's ruins are one of Mexico's most popular tourist attractions, and the town of Tulum has plenty of attractive cafes, restaurants, and shops, so a visit to Tulum can easily be turned into a full-day trip.
4. ATV Tour, Ziplines and Cenote Swim
On this action-packed, all-day guided trip, you'll journey into the Mayan jungle.

Hop on your own ATV, ride with your partner, and head to the cenote, an underwater pool, where you can enjoy and swim.

On a zip-lining course, soar above the treetops as you enjoy the beautiful scenery of the Mayan jungle.

The price starts at $55.
5. Underwater Museum and Reef Dive
Enjoy your first dive into Manchones, an incredible museum gallery featuring hundreds of coral-covered statues that stand 30 feet below the surface.

On your second dive, you'll see the stunning colours of a real coral reef, which is home to turtles and a variety of species.

The price starts at $70.
Gay-Friendly Dining in Gay Cancun
The food of Gay Cancun, on the Yucatán Peninsula, has significant Spanish and Aztec influences, although its origins may be traced back 9,000 years to the Mayans.

Gay Cancun offers a selection of superb restaurants and a wide range of culinary pleasures.

Here are some of the lists of gay-friendly dining options that you might want to check out during your stay in the city:
1. Thai Lounge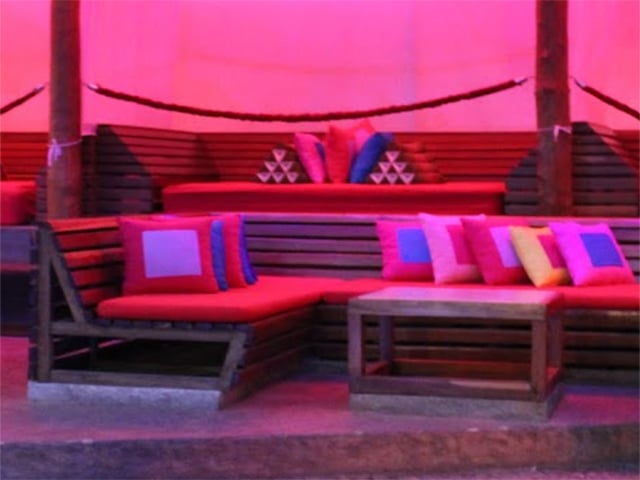 Thai Lounge is all about unwinding, having a good time, having a laid-back design, and being in a tropical setting. It's the ideal getaway from Cancun's usual nightlife.

The entire concept is focused on a relaxed, almost homey style with lounge sections that imitate living rooms and provide a comfortable experience.

This lounge bar, in addition to wonderful cocktails, serves fantastic Thai cuisine, as the name implies. Their chef is a native of Bangkok, and he produces traditional Thai dishes that are occasionally infused with Mexican flavours.
2. Ruth's Chris Steak House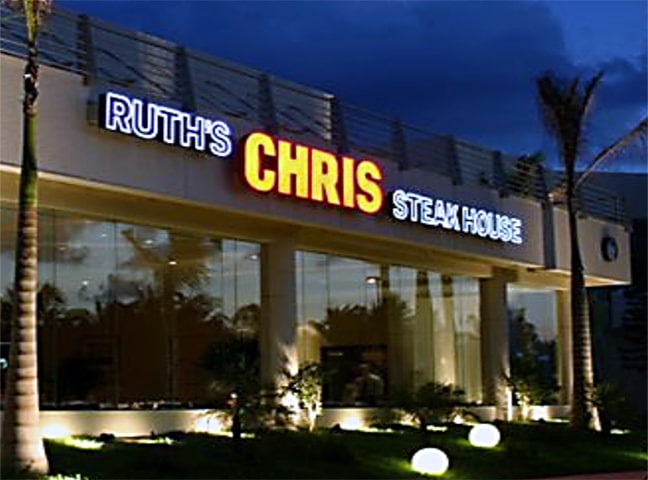 Ruth's Chris Steak House in Cancun, Mexico, offers the greatest steakhouse experience. Their signature 500° sizzling plates and award-winning wine list are the ideal complements to any event.

Whether you're coming for a romantic dinner, a business meeting, a private party, or just a drink at the bar, their Cancun steak restaurant will provide exceptional service and a memorable dining experience.
3. Restaurante Benazuza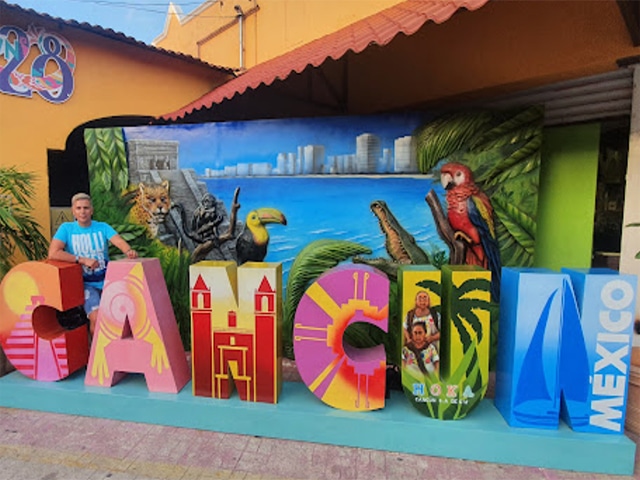 At Benazuza restaurant, you'll find innovative recipes. Throughout Cancun's large restaurant alternatives, they'll surprise you with a new style.

You'll be able to locate one-of-a-kind menus available only at this restaurant.

You'll find modern Mexican-influenced food, pure and refined flavours are served in a degustation menu comprised of a series of dishes that will provide you with a thorough overview of this unique and entertaining cuisine.
4. La Habichuela
Since 1977, La Habichuela has pleased the palates of locals and travellers alike and has become a Cancun legend.

They have worked hard to offer real and excellent dishes as heirs to the famous gastronomic traditions of Mexico and the Caribbean, without forgetting Mexican cuisine's preferences and the Caribbean Sea's delicious flavour.
5. Cocina de autor en Cancun – Chef Cristian Morales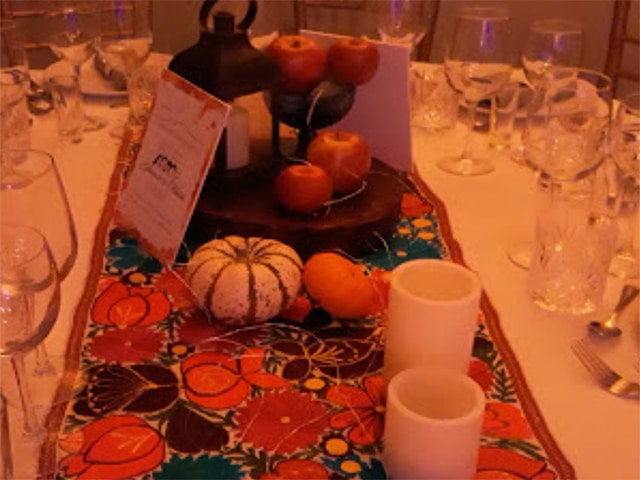 Chef Cristian Morales opened his restaurant in Cancun, delivering a one-of-a-kind dining experience for 38 guests in two sittings, midday and night.

The restaurant specialises in fusion signature cuisines, allowing you to sample delectable dishes that are only available at this location.
Gay-Friendly Bars and Clubs in Gay Cancun
Gay Cancun is well-known for its vibrant nightlife. Punta Cancun, also known as the 'Party Zone', is the centre hub of Cancun's nightlife.

Gay Cancun is known for its beautiful white-sand beaches during the day, but at night it transforms into one giant nightclub. This lovely city is home to some of the finest nightclubs in the world.

With exceptional shows, acrobatic performances, and extraordinary live acts, different venues provide a unique experience.

Here are some of the lists of gay-friendly bars that you might want to check out and enjoy the night during your stay in the city:
1. Laser Hot Bar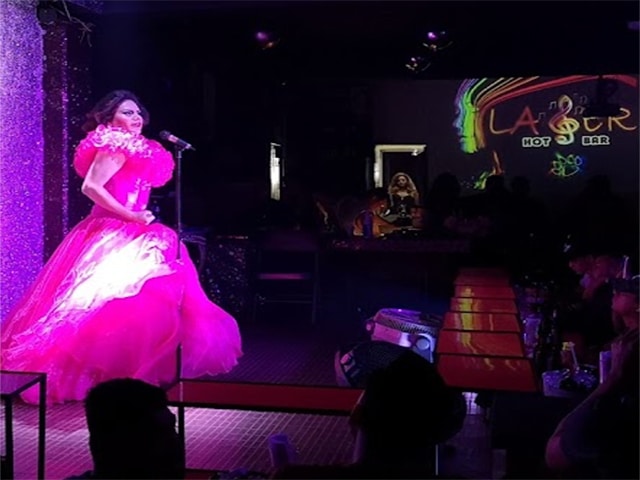 This is one of Gay Cancun's most popular gay clubs. Bring your dancing heels to this gay bar in Gay Cancun's downtown district, which features large drag shows.

If you're looking for a spectacular gay night out in Gay Cancun, this is the place to go.
2. Coco Bongo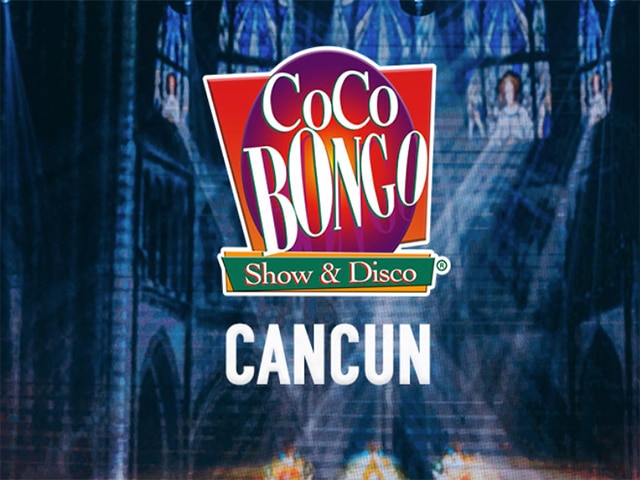 Coco Bongo is located in the Hotel Zone and is highly recommended by all travellers. Coco Bongo is a must-see nightclub because of its amazing, wild shows.

If you love the circus and acrobatic exhibitions, you will feel right at home at this nightclub. The DJs incorporate golden oldies from the 1970s and 1980s into the show, which you'll enjoy and dance to the night out.
3. 11:11 Club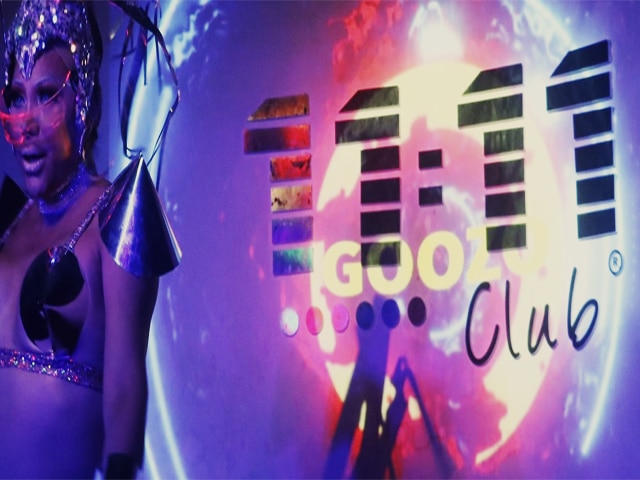 The 11:11 club is Cancun's latest gay bar. 11:11 Club comes highly recommended, whether you're gay or lesbian and want to hang out, dance, or relax.

It boasts go-go dancers on stage and often attracts young customers because of its casual, laid-back atmosphere.

This club is a popular late-night hangout during the weekends, especially when the strip shows take place.
4. Mandala Cancun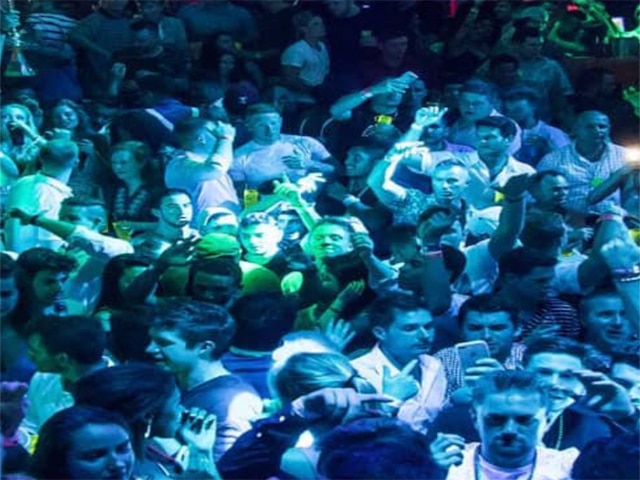 Located in Cancun's Hotel Zone. Mandala is a fashionable nightclub that caters to an upscale crowd looking for the fantastic music and a relaxed atmosphere.

The décor is Indian-inspired, with rich colours and luxuriant materials. Mandala's open bar idea separates it from many other nightclubs.

Guests can drink as much domestic rum, tequila, vodka, beer, whisky, and cocktails as they want.
5. The City
The club includes one of Cancun's top lighting and laser systems, as well as an amazing mobile dance stage that extends from the third level to the club's centre.

A VIP room with cozy sofas, rugs and many luxuries is located on the third floor.
Top 10 Things To Do in Cancun
Check out Cancun's best beaches – One of the best things to do in Cancun is to visit the white sand beaches. The good news is that most beaches are open to the public. The largest beach, Playa Delfines, is located near Cancun's Hotel Zone. It's also recognised for its bright Cancun sign, which is a popular Instagrammable destination. You can also head to Playa Norte on Isla Mujeres, where you can rent a golf cart and go exploring. Playa Maroma is recognised for its blue ocean, while Playa X'cacel is known for being a great site to see sea turtles.


Dive Close To The Amazing Underwater Carvings – In 2010, intending to protect the coral reefs, Jason deCaires Taylor, an artist, created an alternative diving location. 500 artworks were dragged into the ocean at depths of 3 to 10 meters, separated into three galleries. In addition to basic human miniatures, the Musa Underwater Museum also has whole scenes from normal life and a Volkswagen Battle automobile. This amazing underwater museum can be seen from a submarine with glass windows or during scuba diving tours that start at Nichupte Lagoon and end in the ocean.


Go To Cancun And Experience Amazing Marine Life – The Mesoamerican Reef Barrier System includes the stunning coral reefs around Cancun. This is the world's second-largest reef barrier, stretching from Isla Contoy to Honduras. The best way to see the reefs of Cancun is to join one of the snorkeling tours. Punta Nizuc, Puerto Morelos, and Cozumel are among the top snorkeling spots in Cancun, and English-speaking experts can take you there. Cancun's coral reefs are a little out of the way from public beaches, but the magnificent marine life is well worth the trip.


Visit The Magnificent Mayan Ruins – Chichen Itza, near Valladolid in the Yucatan Peninsula, is one of the most important Maya cities. A day trip from Cancun to Chichen Itza is an excellent way to learn about the Mayan civilisation. The Temple of the Warriors ruins, the Osario pyramid, stone carvings, and an old ball court can all be found on that UNESCO World Heritage Site. The Temple of Kukulkan (El Castillo) is the archaeological site's centrepiece and most famous structure, with over 2 million tourists each year.


Tulum Ruins Exploration – Tulum's ruins are one of Mexico's most well-known ancient sites due to their spectacular position. The fortification is built on a high hill overlooking the Caribbean Sea's turquoise waters. The Temple of the Descending God and the Temple of the Frescoes, for example, are both old structures in Tulum. Be prepared to see enormous iguanas in the vicinity of the ruins.


Attend A Mexican Festival Party -Visiting Xoximilco and taking an incredible gondola ride is a must for anybody interested in learning more about Mexican culture and folklore. That is one of the most enjoyable activities in Cancun, as well as a fantastic nightlife alternative. A local host will entertain you and your group with entertaining games and exciting stories. During the 3-hour party, musicians will create a wonderful atmosphere for you to dance and sing to the rhythms of various Mexican music genres.


Swim In Mexican Cenotes' Clear Waters – Cenotes are underground natural pools. For the ancient Mayans, underground rivers fed by the huge cave system were their only supply of clean water. Mayans also used cenotes as mystical sites. There are 142 cenotes to visit on the Yucatan Peninsula. They come in a variety of sizes and forms. 


Xplor – Xplor is a fantastic adventure park located approximately one hour outside of Cancun. It is famous for its 14 zip lines, the highest in the Riviera Maya region, and Mexico's most popular zip lining attraction. Underground rafting, hammock splashing, and spectacular road experiences with amphibious vehicles, a type of ATV, through the forest, and a flooded cavern are just a few of the fascinating things available.


Xcaret Park – The Xcaret theme park is one of the Riviera Maya's most popular attractions. It's around 70 kilometres south of Cancun, between Playa del Carmen and Tulum. Xcaret Park is a fantastic alternative for an all-day family getaway, with various natural and cultural activities. In that amazing eco and water park, you can discover underground rivers and cenotes, a Mayan village, several natural pools, caverns, and beaches, as well as jungle paths and a coral reef aquarium.


Check Out Local Items at Mercado 28 – Mercado 28, a massive market in downtown Cancun, has over 600 stalls with a variety of merchandise. Don't make a hasty decision. Allow plenty of time to visit as many stalls as possible. Clothes, handicrafts, jewellery, ceramics, wooden items, and many bright gewgaws are available from local vendors.


How to get to Cancun?
From Canada:
If you are coming from Canada and wish to visit Cancun, you can ride an airplane to get to Cancun. Flights from Toronto to Cancun, Mexico, take about 4 hours, whereas flights from Ontario might take anywhere from 7 to 10 hours. Cancun is 7 hours and 16 minutes away from Quebec City, Canada. You can also fly from Vancouver in 10–16 hours, depending on the number of stops along the trip.
From the United Kingdom:
If you are from the United Kingdom and wish to visit Cancun, you can do it by taking an aircraft from London to Cancun, which will take 10 hours and 50 minutes, making it a longer trip than others.
From the United States:
If you are visiting Cancun from the United States, you can fly from Washington to Cancun in 3 hours and 10 minutes, which is a quicker flight than other options.