Gay Spain, also known as the Kingdom of Spain, is a country in southwestern Europe, having territory on both sides of the Atlantic Ocean and the Mediterranean Sea.

The Iberian Peninsula is home to the majority of Spain's territory, which also includes the Canary Islands in the Atlantic Ocean, the Balearic Islands in the Mediterranean Sea, the autonomous cities of Ceuta and Melilla, and several minor overseas territories scattered along Morocco's Alboran Sea coast.

Gibraltar borders the country to the south; the Mediterranean Sea to the south and east; France, Andorra, and the Bay of Biscay to the north; and Portugal and the Atlantic Ocean to the west. It's a destination for foodies and night owls, history seekers, religious pilgrims, and anyone who isn't in a hurry to accomplish anything.

The varied landscapes of Spain enthral the senses. The Pyrenees and Picos de Europa are as spectacular as any mountain range on the continent, while the snowcapped Sierra Nevada emerges unexpectedly from Andalucia's sun-drenched plains.

Food and wine are, understandably, national passions in Gay Spain. Incalculable diversity, traditional recipes passed down through the years, and an innate eagerness to experiment and see what emerges out of the kitchen laboratory are the touchstones of Spanish gastronomy.

It's understandable that you have worries about Spain's openness and acceptance of the LGBTQ+ community, which is presumably why you're still debating whether or not to take a vacation there. There's no need to be concerned – Gay Spain is a wonderful nation for everybody, regardless of sexual orientation.

For LGBTQ+ travellers, Gay Spain is one of the most culturally tolerant and hospitable countries. People in large cities, as well as the majority of the country, are very accepting and open-minded.

This may not be the case in some small villages or among the older generations, but it is not the norm. Gay Spain, in fact, was one of the first countries to allow same-sex marriages and holds one of the world's largest Pride festivals.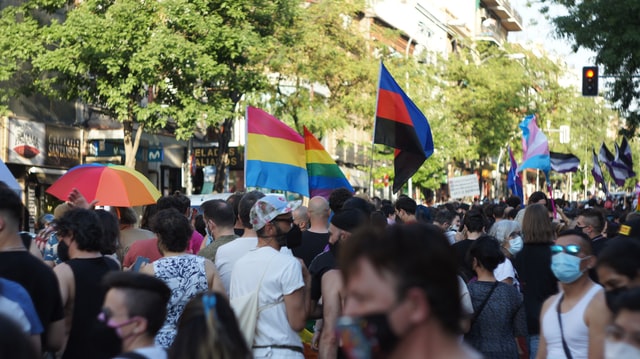 If you are thinking about going somewhere else you can try other Gay Travel Guides.

Remember to always check out the latest rules and restrictions before you leave.
Gay Scene in Gay Spain
Homosexuality was illegal in Spain not long ago, during Francisco Franco's oppressive 35-year dictatorship. Spain's gay and lesbian scene, on the other hand, is currently vibrant, well-received, and well-supported across the country.

In reality, when new legislation was created and offered to the people for a vote, nearly 70% of the public supported gay marriage. The country's gay and lesbian populations have the same laws and rights as their heterosexual counterparts.

Much of this development has occurred since the 2004 transition of power from the conservative People's Party to the more liberal Spanish Socialist Workers' Party.

While the LGBTQ+ population in smaller towns tends to keep a low profile, the cities are filled with vibrant and extremely "out" populations, with the hippest gay and lesbian scenes in Madrid, Barcelona, Sitges, Torremolinos, and Ibiza.

When it comes to gay-friendly countries throughout the world, one of the gayest and most beautiful of them all, Spain, is hard to beat. Gay Spain continues to push the boundaries of tolerance and equality, enacting legislation to protect same-sex marriage, adoption, and transgender rights.

Get ready for bright parades, flamboyant performances, blasting music, and more on Spain's unofficial "Orgullo Gay" (Gay Pride) day on the last Saturday in June!
Is Gay Spain Safe to Visit?
You must now be wondering if it is safe to visit Gay Spain. It is extremely safe to travel in Gay Spain. Aside from pickpockets, which are a typical occurrence in this country, tourists should have no additional issues.

If you use common sense, your trip should go off without a hitch. Even while taxi drivers may try to overcharge or demand a gratuity, public transportation in Gay Spain is highly safe and trustworthy.

Also, be cautious when using public transportation, as this is where pickpockets operate. Since Gay Spain attracts a lot of tourists, it also attracts a lot of pickpockets, so keep an eye out in crowded places like bus and railway terminals.

A warning reminding you to be aware of pickpockets is even played on loop at stations. Always be cautious when carrying valuables and never leave them unattended.

Traveling as a gay couple or as an individual won't also be a problem. As previously said, Gay Spain is a welcoming, open, and friendly country for LGBTQ+ people.
When is the Best Time to Visit Gay Spain?
You're probably wondering when the best time is to visit Gay Spain as you plan your trip. Traveling to Spain during the shoulder season, which runs from March through May, September, and October, is a smart idea.

There are fewer people, and the weather is pleasant and clear. Local festivals, on the other hand, can cause costs to skyrocket.

Peak season is frequently in the summer months, particularly in July and August, as evidenced by higher prices for hotels, flights, and other city accommodations.

So, if you're planning on traveling around this time, book early to avoid paying whatever increased prices are available as the date approaches.

Just because it's tourist season doesn't necessarily mean it'll be overbearingly packed. Many residents, particularly those from the inland cities, leave the nation or travel to the coast to escape the heat, however, many small businesses in the same areas may be forced to close briefly in order to offer their staff time off.
Gay-Friendly Activities and Attractions in Gay Spain
Gay Spain offers everything to entertain visitors from all over the world, whether it's a sun-drenched beach, an artistic highpoint of European culture, or a bio-geographical courtyard garden.

You can be sure to have a great time in Spain with all of these tourist attractions.

Here are some of the gay-friendly activities and attractions that you might want to check out during your stay in Gay Spain:
1. La Sagrada Familia, Barcelona
La Sagrada Familia, widely regarded as one of the world's most beautiful buildings, is a must-see for anyone visiting Barcelona. This stunning cathedral, designed by renowned Catalan architect Antoni Gaud, features three beautiful façades depicting different aspects of Christ's life.
2. Guggenheim Museum, Bilbao
Culture vultures will never be bored in Spain, which is home to a plethora of fantastic museums covering a wide range of topics. Don't miss the opportunity to visit the Guggenheim Museum Bilbao in the Basque Country if you want to see some priceless contemporary art.
3. Night Sky Star Safari Teide National Park Tenerife
Tenerife's pristine skies make for excellent stargazing. Start your evening with a hearty meal to keep you going. Ascend to a vantage point with clear views of the sky above the clouds.

Your astronomer guides will tell you all about the visible constellations and planets, and you will be able to utilise telescopes.

The cost per person starts at $82.46
4. Hot Air Balloon Flights Around Barcelona
On this spectacular hot air balloon flight over Montseny Nature Reserve, take in the grandeur of Spain from above. The number of people on this small-group trip is capped at eight, ensuring a more intimate and personalised experience.

Admire the breathtaking sights as you soar above lush forests, verdant hills, and expansive fields. After the balloon trip, stop by a neighbouring farmhouse for a delicious Catalan-style breakfast.

The cost per person starts at $190.97
5. Day Trip to Algar Waterfalls and Guadalest from Benidorm
A guided day excursion from Benidorm allows you to visit the towns of Guadalest and Algar in one day.

During the journey, you can take in the sights from the comfort of an air-conditioned coach, then avoid the crowds in the parking lots to begin exploring during your free time at each location.

The tour's value is enhanced by reduced museum admission fees and the inclusion of admission to the Algar Waterfalls.

The cost per person starts at $25.16
Gay-Friendly Dining in Gay Spain
Spanish cuisine is well-known across the world for being flavourful, nutritious, traditional, inventive, and varied, as well as for its popular restaurants and fine dining, as seen by the chefs' international acclaim.

The legendary Mediterranean diet is one illustration of how healthy it is.

Here are some of the lists of several gay-friendly restaurants in Gay Spain:
1. Sabores Bistro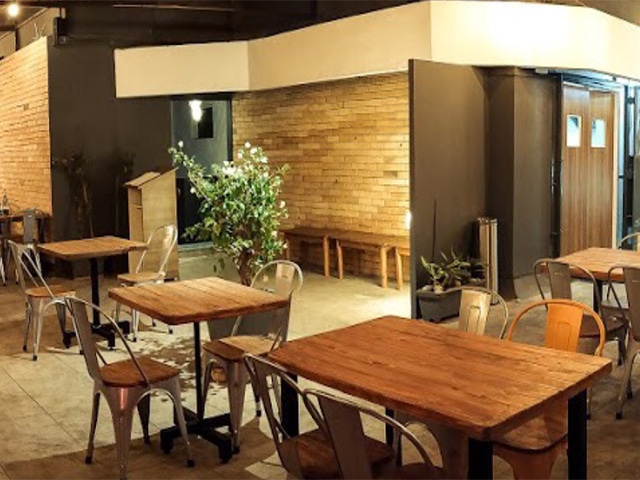 This restaurant is well-known for its excellent service and pleasant personnel, who are always willing to assist you. At Sabores Bistro, you may eat at a reasonable price.

The magnificent decor and welcoming ambiance make visitors feel at ease. You'll love the meals, especially the delectable fish, toast Skagen, and lamb. Many customers mention that the waiters here provide delicious cheesecakes and fruitcakes.
2. Bloom Bcn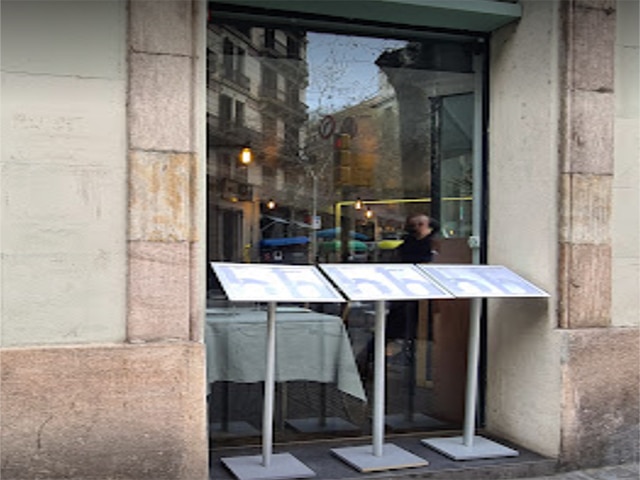 A trendy and relaxing organic café and bistro located across from the famed Axel Hotel in Barcelona's fashionable district. For breakfast and brunch, Bloom Bcn serves delectable favourites from around the world, prepared with the finest, ethically sourced organic ingredients.
Gay-Friendly Bars and Clubs in Barcelona
The Spaniards have single-handedly reinvented the entire concept of nightlife. They are energetic, light-hearted, and always up for a good time.

The nightlife in Gay Spain is a frantic mix of walking and talking, eating and drinking, dancing and laughing that doesn't stop till the sun rises. Spain's nightlife is known for being an all-night extravaganza, which is easy to envision once you learn that dinner might linger until past midnight.

Here are some listings of gay-friendly bars and clubs in Spain that you might want to check out and enjoy a night out while you're there:
1. Plata Cocktail Bar Barcelona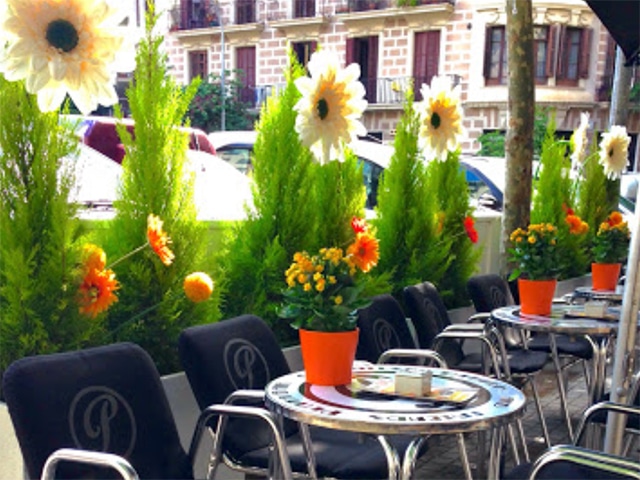 A cocktail bar in Barcelona with a diverse, daring, and beautiful crowd. You can go to Plata and spend some time in a cool spot with a delicious cocktail, just having a good time with your friends or meeting new people.

If you're merely searching for a sophisticated and pleasant ambiance with well-crafted cocktails, Plata Bar is the place to go in Barcelona.
2. Punto BCN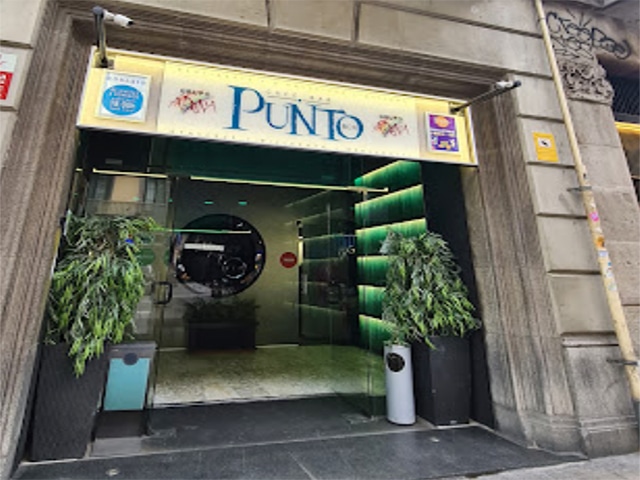 Arena clubs' management runs one of the city's largest and most established gay café bars. Punto includes a huge modern bar area with tables, seats, and a pool table, as well as a mezzanine with tables, chairs, and a pool table.

The Punto is popular among the younger generation. Unlike many other bars, this one gets busy earlier.
3. Night Barcelona Gay Bar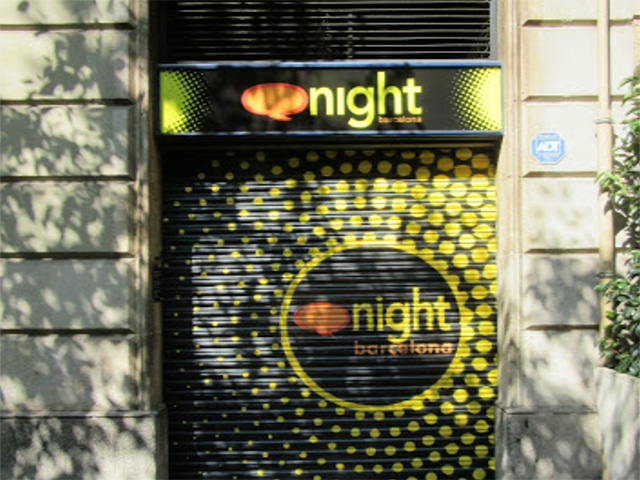 Night Barcelona gay club is the most popular bar in the zone, with a dark room, cabins, glory holes, and cruising area, located in the heart of the Gaixample, Barcelona's gay district. Night Barcelona is a popular hangout for guys of all ages, with attractive shirtless bartenders.

On Thursdays, there are regular special events and cheap drinks. The best time to go is after midnight, but keep in mind that weekends are busier.
4. BoysBar Bcn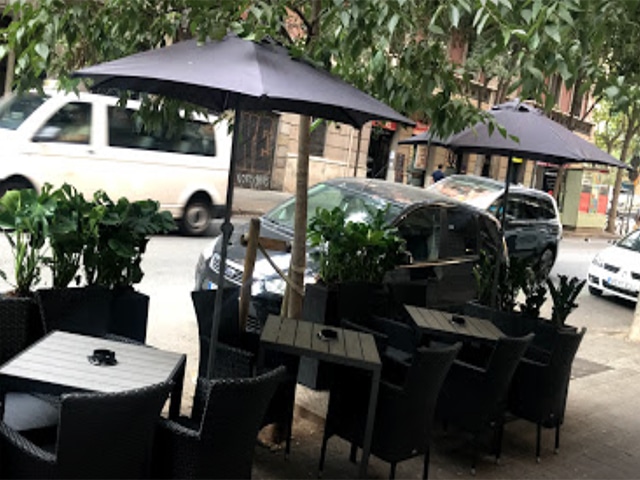 BoysBar BCN, located in the Gaixample neighbourhood of Barcelona, features a pleasant and cheerful ambiance, gorgeous gentlemen, fantastic music, and most importantly, a place to have a good time. Boys Bar, which is open Tuesday through Sunday, is a unique kind of party.

Here you will find fun, strippers, cute guys, a darkroom with cabins and glory holes, and house music DJs.
5. Blunit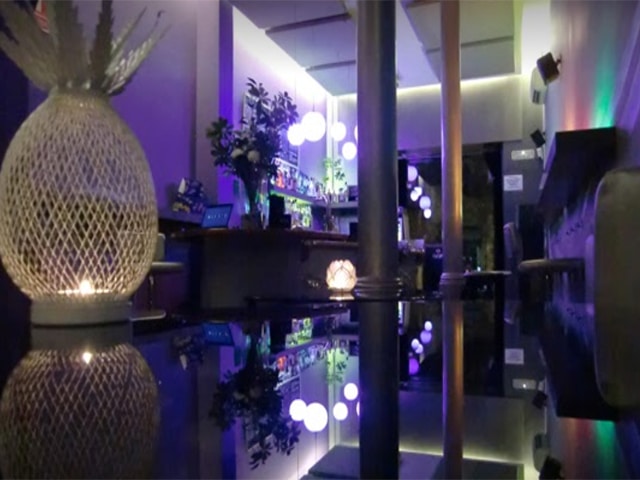 A cozy gay bar with a balcony, reasonable beverages, pleasant music, and friendly service. Blunit, which is located near Plaza de Catalunya and is closed on Sundays, gives free tickets and discounts to popular gay venues such as Arena, Metro Disco, and others.
6. The Moon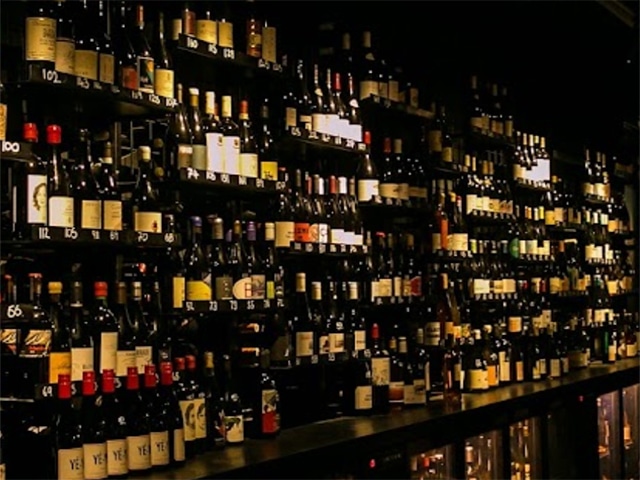 The Plaza of Santa Maria Soledad is near The Moon. At this bar, good wine is one of the most popular cocktails. You will be served excellent coffee.

Due to its convenient position, this location is easy to find. Most guests agree that the personnel at this location are cool.
Top 10 Things to do in Spain
Visit Madrid's Great Works of Art –  Spain has a tremendous reputation in the art world for producing some of the best artists of the last century, including Pablo Picasso and Salvador Dali. These two, however, are only the tip of the iceberg that is the immense amount of work by Spanish painters.

A trip to Madrid is required to appreciate the entire scope of Spanish art by visiting the capital city's famous art museums. The Centro de Arte Reina Sofia houses Picasso's larger-than-life Guernica as well as many Dali pieces; nonetheless, the Museo del Prado is Spain's most prestigious museum.

This museum exhibit works by Velázquez, Goya, and El Greco dating from the 14th to the 19th century. The Museo Thyssen-Bornemisza completes Madrid's golden triangle of important art museums.


Discover the Charming Spanish Beaches – Spain has about 3,000 miles (4,964 kilometres) of coastline and thousands of beaches of various types. There are various beaches to visit, ranging from little rocky coves to large expanses of sand and stunning bays with spectacular rock formations.

San Sebastián's La Concha beach, with its gorgeous promenade, is regarded as one of the greatest in Europe. Explore the coast north and south of the Rock of Calpe, which is home to Mediterranean beaches such as the hidden Platja de Granadella and the more open and crowded Playa Arenal-Bol.


Travel Back in time to Toledo – Toledo, just a day's drive from Madrid is scenic as well as historic location, and the entire city is a UNESCO World Heritage Site. Toledo, known as the "City of Three Cultures," was influenced by Christians, Muslims, and Jews.

You may view huge cathedrals, mosques, and synagogues all in one spot while learning about the city's historical rulers, from the Romans to the Visigoths and the Moors.


Attend a Flamenco Show – Flamenco is a classic type of Spanish folk music that has endured over time due to the extravagant and dominating flair of its dancers. Flamenco performances can be found throughout Spain, but the dance is most commonly associated with the southern Andalusia region.

Flamenco can be heard with a full orchestra in the gardens of Seville's Alcázar, live in a local pub, or blasting from the speakers of a turbocharged sports vehicle. The Roma culture in Spain is associated with the flamenco style, and many will confirm that some of the best flamenco can be found at a Romani wedding.


Consume Tapas – One of the best aspects of visiting Spain is the number of tapas bars. It's all about sharing when you go out for tapas. Instead of ordering one dish for each person at the table, the group orders a selection of small plates for the table to share.

Tapas bars are common throughout Spain, and you may even receive a little bonus tapa, such as olives if you order a drink.


 Admire Gaud Architecture at Barcelona – Anton Gaud, one of Europe's most creatively daring architects, is based in Barcelona. Gaud's buildings, inspired by nature, reflect the character of the Catalan city, from the bright mosaics of Parc Güel to the vast ongoing project of the Sagrada Familia.

While lineups for Gaud buildings like Casa Batlló and Casa Milà on the Passeig de Gracia are often out the door, there are numerous less-crowded Gaud structures across the city, such as the tucked-away Casa Vicens and the Güell Palace in the Raval neighbourhood.


Participate in a Music Festival – The largest is Primavera Sound, which takes place every spring in Barcelona and attracts a diverse range of genre headliners each year, including Lizzo and Miley Cyrus, as well as Arcade Fire.

For a strictly rock and roll festival, Madrid's Mad Cool Festival usually features some huge bands, or you could head to Bilbao for BBK Live, which features a smorgasbord of rock, pop, indie, and everything in between.

If you'd rather dance to electronic music, Barcelona's Sónar Festival has a worldwide reputation and a three-decade legacy.


Get Churros – Churros are a popular Spanish delicacy that can be eaten for breakfast, after lunch, or after midnight for a late-night pick-me-up. They are often served with a cup of melted chocolate for dipping and are made of deep-fried dough sprinkled with cinnamon sugar.

Almost every Spanish city has a xurreria, or churro, store, where these exquisite sweets are served fresh from the frier.

Some of the most famous is Chocolateria San Ginés in Madrid and Chök in Barcelona, but with a perfect combination of fried dough, cinnamon, and chocolate, the local churro establishment can't be beaten.


Try the popular dish in Valencia; Paella – Paella is a classic meal that can be found in every restaurant in every popular tourist region in Spain, but to taste true paella, you must travel to Valencia. Paella, a saffron-infused rice dish from this Mediterranean-facing city, is cooked gently in a large and shallow pan.

Paella can be made with vegetables, fish, or a combination of meats, although the traditional Valencian recipe calls for rabbit and snails. It's not difficult to locate good paella in Valencia, but two of the best are Restaurante Navarro and the Michelin-starred Casa Carmela.


Explore the Canary Islands – The Canary Islands, located off the coast of Africa, are hundreds of miles from Europe, but they are part of Spain and the European Union. These tropical islands are a natural playground, with magnificent beaches and huge volcanoes like Teide National Park on Tenerife, the largest of the islands.

Mount Teide is the world's third-largest volcano, rising more than 12,000 feet (3,700 meters). The natural beauty of the islands is unparalleled, but there is also a great deal to see and do.

Gran Canaria offers some of the nicest beaches in the world, especially along the south coast, where the sand is gold in colour and you can go exploring in the massive dunes at the end of Playa de Maspalomas.


How to get to Spain?
From Canada:
Canada and Spain are known for their close connection, and there is no doubt that their citizens may easily travel to each other's nations. Air Canada is the only airline that provides a one-stop route from Ottawa to Madrid, which is a shorter flight than other airlines.

This journey from Ottawa Macdonald Cartier International Airport to Adolfo Suarez Barajas Airport will take only 11 hours and 20 minutes, with a layover at Toronto Lester B. Pearson International Airport before continuing to Adolfo Suarez Barajas Airport.
From the United Kingdom:
If you are from the United Kingdom and considering a winter trip to Spain, traveling and strolling around Spain is an excellent choice. Several airlines, including British Airways and EasyJet, fly directly from London to Madrid, Spain.

Flights that are offered by the airlines will commence from London Heathrow Airport and Gatwick Airport which will take 2 hours and 35 minutes to arrive at Adolfo Suarez Barajas Airport.
From the United States:
For Americans who wish to visit Spain, taking a plane is the most convenient way to get to Spain. United Airlines and Brussels Airlines provide the only direct flight from Washington to Madrid.

This flight will take 7 hours and 55 minutes from Washington Dulles International Airport to Adolfo Suarez Barajas Airport.
From Italy:
If you are from Italy and planning to make a visit to Spain, riding in a plane is the most efficient and fastest way to travel. Alitalia Airlines and Ryanair offer a nonstop flight from Rome to Madrid.

This flight will only take 2 hours and 45 minutes from Fiumicino International Airport to Adolfo Suarez Barajas Airport.