20 Most Famous Gay Actors of All Time
Hollywood and the entertainment industry have a history of being hotbeds of controversy and rumors, but many have made use of it as a platform to inspire and influence the masses.

It is today inhabited by people of various racial backgrounds, faiths, cultures, and even sexual orientations. Hollywood has steadfastly backed the cause in a culture where "LGBTQ+" are still stigmatized.

Since the 1980s, Hollywood celebrities have been bold in revealing their sexuality to the public, and up to this date, Hollywood is gradually improving its portrayal of the LGBTQ+ community.

When it comes to equal treatment and opportunity for many people in the show business industry, we still have a long way to go, but as the number of publicly prominent gay stars increases each year and public support for them does as well, it won't be long until the playing field of society's treatment is leveled.

In fact, encouraged by the lower likelihood of backlash directed at them, an increasing number of actors are coming out and publicizing their gender.

Here is a list of some of the most well-known gay actors of all time who proudly represent the amazing LGBTQ+ community: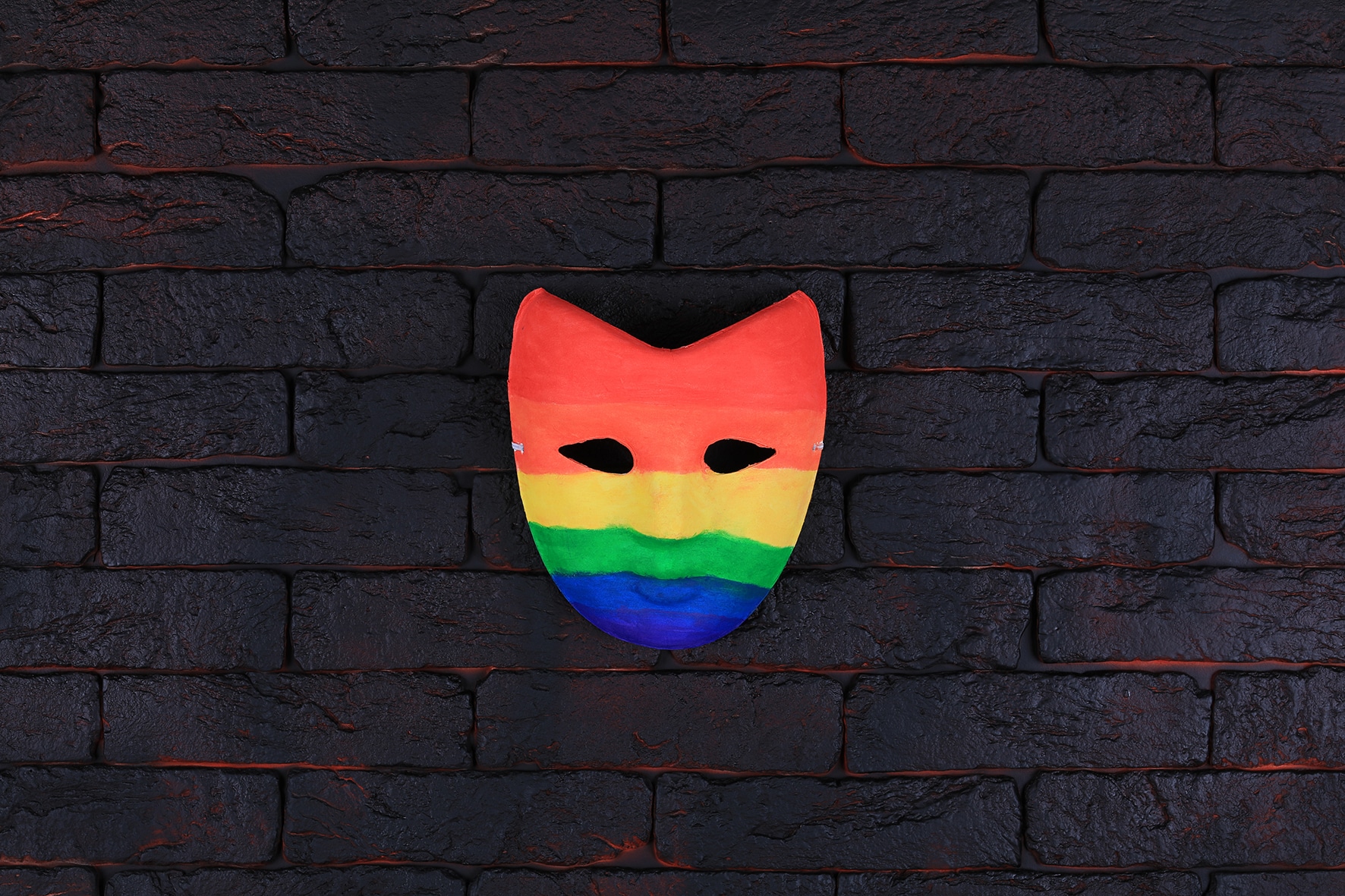 20 Gay Actors
Neil Patrick Harris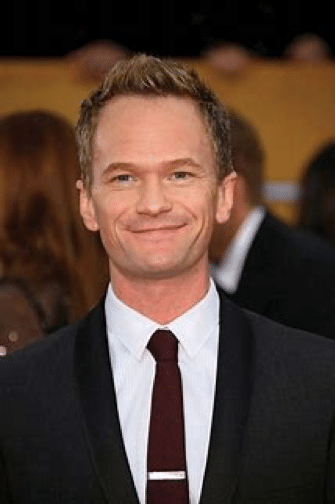 One of the best-known openly gay actors in the world is Neil Patrick Harris, better known as Barney. David Burtka and Harris are proud parents of two children and are happily married.

Patrick Harris' career has soared ever since he played the child prodigy doctor in Doogie Howser, M.D.

He became well-known and further established his stardom thanks to "How I Met Your Mother." Neil Patrick Harris is a wonderful actor and a magnetic performer, and it is always a pleasure to see him in the entertainment industry.
Sir Ian McKellen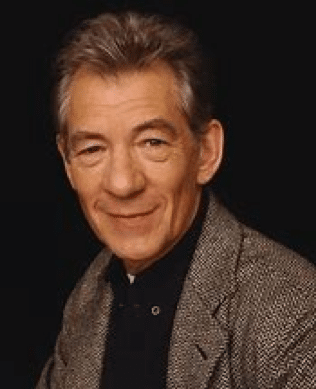 Sir Ian McKellen, one of the most recognisable actors alive today, has a voice and a face that are unforgettable. Shakespearean and contemporary theater, as well as popular fantasy and science fiction, are all represented throughout McKellen's career.

McKellen has earned praise from both critics and audiences for his performances as Magneto in the X-Men franchise and Gandalf the Grey in the Tolkien film adaptations.

Even Margaret Thatcher, a former UK prime minister, was unable to resist his endearing personality and skill as an actor. Even after getting a knighthood recommendation from the Iron Lady, McKellen happily accepted.

Sir Ian Mckellen has been out as gay since the beginning of his career and has been actively involved in LGBTQ+ community initiatives.
Luke Evans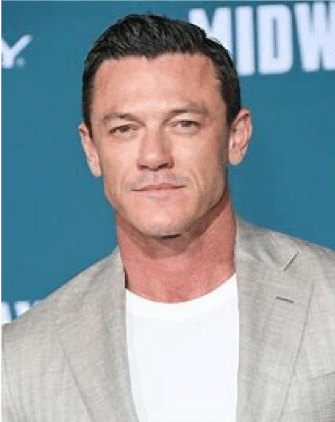 One of the greatest and most well-known actors to quietly break through in recent years is Luke Evans.

The pressure from agents and publicists seeking to "preserve" his rising career has kept him from being particularly outspoken about his preferences in relationships, but he also has no intention of hiding the truth!

Despite being currently single, Luke frequently features his ex-boyfriend, director Rafa Olarra, in his Instagram posts. Luke Evans is well-known for playing Bard the Bowman in "The Hobbit" and Owen Shaw in "Fast and the Furious 6."
Stephen Fry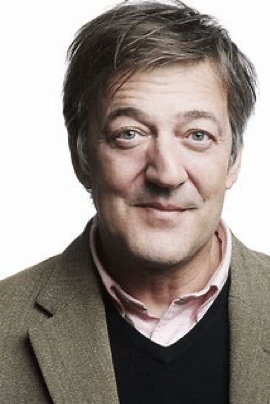 Stephen Fry is a multi-talented actor, writer, presenter, and activist. Hugh Laurie and Fry's comedy duo, "Fry & Laurie," is one of their most well-known roles.

Unlike many others on the list, Fry may not be a household name, but he is unique. In today's entertainment industry, he is a rare find. He gave one of our generation's most underrated performances in "Wilde," for which he was nominated for a Golden Globe.

Additionally, Fry is well-known for his parts in "V for Vendetta" and "The Hobbit trilogy." Early on, Fry battled to hide his sexuality before coming out as gay. Elliott Spencer, a comedian, and Fry later got married in 2015.
Matt Bomer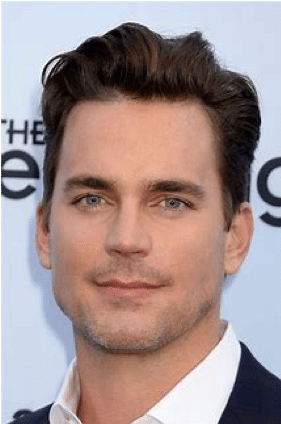 Here's a new addition that will further break the hearts of women. Matt Bomer is well-known for his parts in the television shows White Collar and Chuck as well as the movies Magic Mike and In Time.

Since winning a Golden Globe for his supporting performance in "The Normal Heart," Bomer has gained popularity as an actor.

The first time he came out as gay was in 2012, when he gave a speech in which he thanked his partner, Simon Halls, and their kids for their support.
Jim Parsons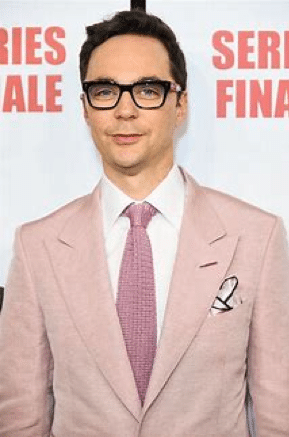 Jim Parsons is best known for playing Sheldon Cooper in the legendary television series The Big Bang Theory, for which he has received numerous awards.

Since May 2017, he has been blissfully married to Todd Spiewak. The Big Bang Theory's popularity has made Parson one of the most recognizable faces on television.

His caustic humor and comedic timing are amazing, and he is a great actor. In addition to the well-known program, Parson also had a supporting role in the multiple-Oscar-nominated movie "Hidden Figures."
Wentworth Miller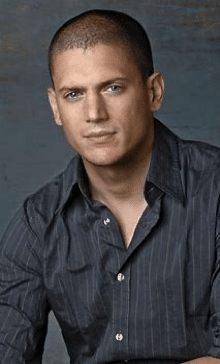 When Wentworth Miller played the lead role in the wildly popular television series Prison Break, he completely took over Hollywood. He was nominated for a Golden Globe for "Best Actor in a Leading Role."

When the public has expressed interest in Miller's sexual orientation, he hasn't always been the most transparent. Miller initially denied that he was gay back in 2007. When given no other options, he chose, like many other actors, to keep his love life mostly to himself.

His sexual orientation was only made public in 2013, when he declined an invitation from the St. Petersburg International Film Festival, citing "the harsh treatment of gays by the Russian Government" as his justification.
Victor Garber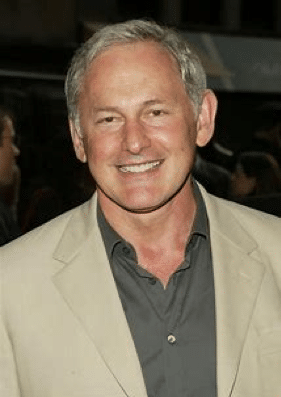 Although Victor Garber may not be immediately recognisable, he has been quietly giving outstanding performances in supporting roles. Garber is one of those supporting actors who can easily grab the spotlight from the leading actors.

You might recognise him from major films like Titanic, Argo, and Sicario. Victor Garber came out publicly in 2013, not long after Jodie Foster, saying, "I don't really talk about it, but everybody knows."

He also confirmed at the time that he was happily living with his longtime partner, Rainer Andreesen.
Jodie Foster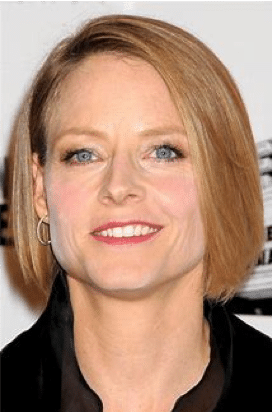 Jodie Foster made her Hollywood debut as a young actress in blockbusters including Taxi Driver, Freaky Friday, and Bugsy Malone. She played FBI trainee Clarice Starling in the renowned thriller/horror film Silence of the Lambs, which solidified her place among the all-time greats.

Jodie had been in a relationship with a guy for the majority of her life, but the media was always speculating that she was a "closeted lesbian," including a gay magazine that should have known better.

Her supporters were ecstatic in 2013 when she eventually came out as a member of the LGBTQ+ community. She could finally stop rolling her eyes at intrusive interview questions after all those years.

Jodie's life was made even better when she married her partner, actress and photographer Alexandra Hedison.
Cynthia Nixon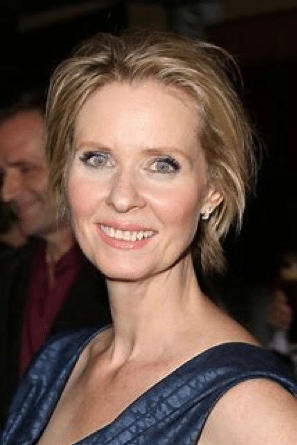 Cynthia Ellen Nixon is a theater director, activist, and actress from the United States. She won the 2004 Primetime Emmy Award for Outstanding Supporting Actress in a Comedy Series for her portrayal of Miranda Hobbes in the HBO series Sex and the City.

She reenacted the role in the films Sex and the City and Sex and the City 2, as well as the television show And Just Like That. Her other film credits include Amadeus, James White, and A Quiet Passion, in which she played Emily Dickinson.

Cynthia was an outspoken supporter of gay rights even  before she came out. She was an outspoken supporter of marriage equality, and she met her future wife at an LGBTQ+ rally in 2002.

She's talked about how identifying as queer is far more liberating than identifying as gay or bisexual, because it encompasses her years of living a heterosexual lifestyle.
Rupert Everett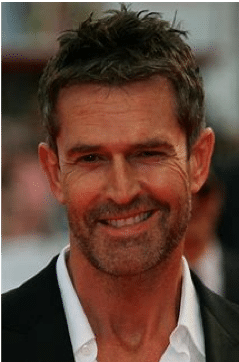 Rupert Everett is a writer and actor from England.

He first came to public attention in 1981, when he was cast as an openly homosexual pupil at an English public school in the 1930s in Jullian Mitchell's play and subsequent film Another Country (1984); the role earned him his first BAFTA Award nomination.

Everett's performance in My Best Friend's Wedding (1997) drew a lot of attention and praise, and he was nominated for a Golden Globe. Although Everett supports gay rights, he has previously stated that his sexuality has harmed his career prospects.
Ben Wishaw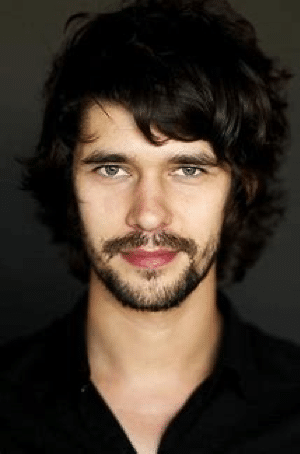 Ben has played the voice of Paddington Bear, the next generation of Mr. Banks in Mary Poppins Returns, Suffragette, The Danish Girl, and the Millennial Q in the James Bond films Skyfall, Spectre, and No Time to Die.

He's also appeared in major dramatic plays such as "Hamlet" and "The Crucible." Ben famously came out in 2013.

While being in the spotlight outside of character roles was never his strong suit, he did open up enough to reveal that he and his partner, Mark Bradshaw, entered into a civil partnership in 2012.
Elliot Page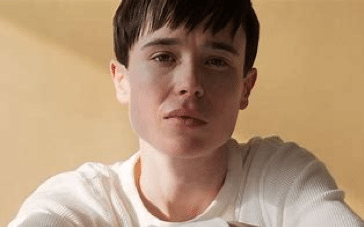 Elliot revealed to the world that he was a trans man who used he/they pronouns. He was quickly lauded as a ray of hope for trans and non-binary people everywhere, and we couldn't agree more.

Elliot was recovering from major surgery at the time of his public debut, which he described as a "life-saving" procedure. Elliott, best known for his roles in Juno, Whip It, Inception, and Tales of the City, first came out as a lesbian in 2014, while they were presented as female.

Elliot received worldwide acclaim at the time for his speech, in which he expressed his frustration with having to hide who he was. He later talked about being outed by the director of X-Men: The Last Stand.

Elliot has remained in his role on The Umbrella Academy since coming out as trans, with the show's writers incorporating his identity into his character's storyline. Elliot's credits on Netflix have also been updated to reflect his new name.
Zachary Quinto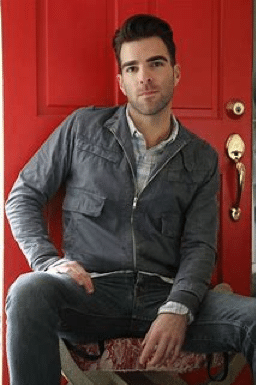 Zachary Quinto is one of the most well-known gay actors in the industry today, best known for his roles as Sylar in the science fiction drama series Heroes and Spock in the J.J. Abrams Star Trek series.

Alongside James Franco and Oliver Stone's Snowden, he gave solid performances in films like "I am Michael." Quinto had long been a proponent of gay rights and organizations such as the Trevor Project before coming out.

In October 2011, Quinto made his sexual orientation public.
Portia de Rossi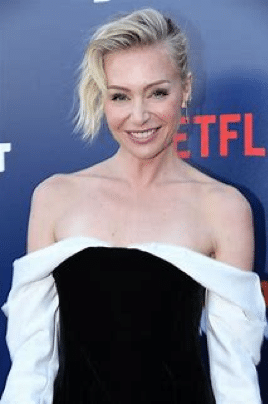 Portia de Rossi announced her retirement from acting in 2018. Although her decision to stop working on Ally McBeal and Arrested Development left many in tears, it is safe to say that her legacy is already very much cemented.

She was initially married to a man (though really, this was part of a plan to get a green card, which she later aborted). She acknowledged that the relationship wasn't right for her.

She first met Ellen DeGeneres in 2004 at an awards ceremony, and since then, the two have established themselves as one of Hollywood's most recognisable couples.
Jane Lynch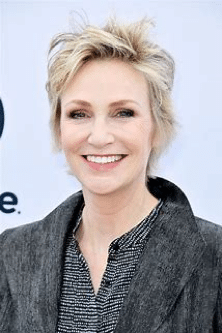 Jane Lynch has a long list of theater and television credits, but Ryan Murphy's musically inclined smash series is what made her famous. Jane Lynch is as queer as they come, despite the fact that her character was heterosexual.

Jane chose not to follow Rosie O'Donnell or Ellen by publicly coming out, and unlike many other gay celebrities, she was never advised to remain in the closet. Despite this, Jane found it difficult to embrace herself as she grew up.

Jane has overcome her humiliation, though, and is now a vocal advocate for LGBTQ+ rights. She supports LGBTQ+ movements all over the world and is now married to Jennifer Cheyne, her partner.
George Takei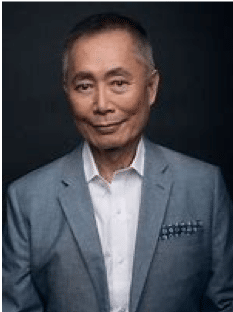 He is adored by nerds for his iconic Star Trek character, Hikaru Sulu. He is adored by gay people for his steadfast advocacy for LGBTQ rights.

He is such a well-liked personality in American entertainment that he has appeared in multiple TV comedies as himself, including Malcolm in the Middle, Will & Grace, The Big Bang Theory, and Futurama.

He even has a star of his own on the Hollywood Walk of Fame. He has also established himself in the UK by participating in the game show Mr. & Mrs. and the reality series "I'm A Celebrity".

In response to Arnold Schwarzenegger voting against gay marriage in California while he was governor, George "officially" came out, however, he acknowledged that his devoted followers and close friends had known for years that he was gay.

In 2008, he married Brad Altman, his longtime companion.

They were the first openly gay couple to submit an application for a marriage license in West Hollywood, and Walter Koenig and Nichelle Nichols, both former Star Trek actors, served as his best man and best woman, respectively.
John Barrowman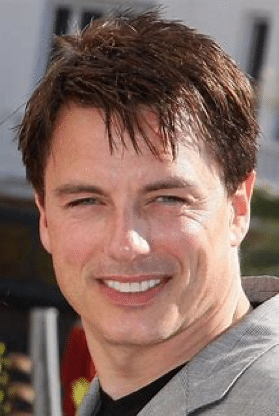 He could be familiar to you from I'm a Celebrity, Get Me Out of Here or from a Doctor Who episode or from a West End show.

Regardless of how you originally came into encounter with John Barrowman, you will always remember his booming, brassy, dramatic voice and his catchphrase "fab-u-lous! ".

Born in Scotland, Barrowman immigrated to the US when he was 8 years old, where he became active in the theater department of his school. In 1989, he made his West End debut in the musical Anything Goes, playing Billy Crocker, the lead character.

He continued acting after that, appearing in Miss Saigon, Sunset Boulevard, and Beauty and the Beast. He first met Scott Gill, his spouse, backstage in a Rope production. After California passed legislation allowing for marital equality, the renowned couple was married in 2013.

Barrowman is an active and outspoken member of the LGBTQ+ community outside of acting. Along with the UK Charity Stonewall, he has worked on projects that combat homophobia in educational settings.

The organisation distributed hundreds of posters with the tagline "Some people are gay. Get over it! "
Billy Porter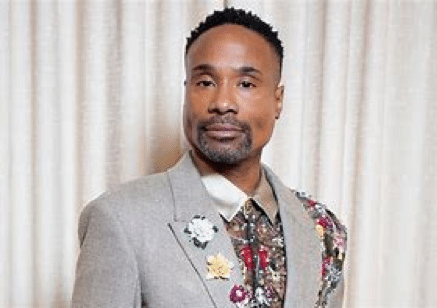 Billy Porter is an American actor, singer, writer, and director.  Before beginning a solo acting and singing career, he became well-known for his Broadway performances.

For his role as Lola in Kinky Boots, Porter received the 2013 Tony Award for Best Actor in a Musical. He attributes the role with "breaking open" his feminine side so he could deal with toxic masculinity.

Porter also received the Drama Desk Award for Outstanding Actor in a Musical and the Outer Critics Circle Award for Outstanding Actor in a Musical for his performance in the part. "In the midst of the AIDS crisis," Porter came out at the age of 16.

He first met Adam Smith in 2009, and they got married on January 14, 2017.
Alan Cumming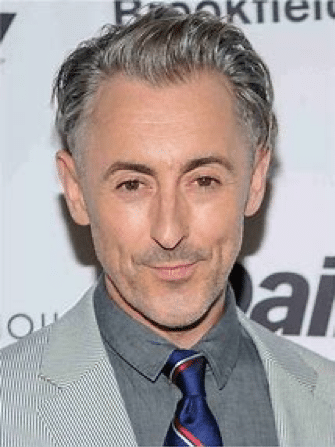 Alan is a true film and stage star. He has won many awards for his acting, including one for his lead performance in Hamlet in 1994.

He won the Tony Award for Cabaret's Best Musical Performance.

He has acted in large films including Spice World, GoldenEye, and Eyes Wide Shut, however, Her Majesty the Queen's designation of him as an OBE for his contributions to theater, movies, and LGBTQ+ rights campaigning was one of his highest awards.

Since coming out as bisexual, Alan has been a vocal supporter of LGBTQ+ rights. He also appears in a video ad produced by the Equality Network to promote gay marriage in Scotland.

After having a civil partnership in 2007, he married illustrator Grant Shaffer formally in New York in 2012.

Along the same lines as actors, we also have the best gay singers for your reading pleasure. If you'd like to peak into history, here is a list of Gay actors from a bygone era.