Gay Puerto Vallarta Travel Guide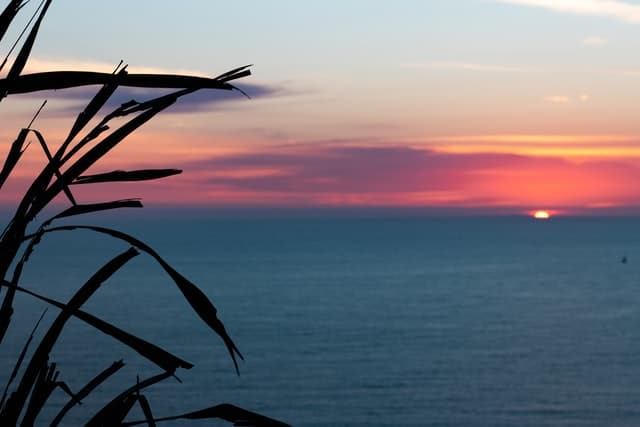 Gay Puerto Vallarta is one of the best gay tourist destinations in Mexico. A beautiful beachside that offers fun and thrills or time to relax. Take your time and enjoy wonderful Gay Puerto Vallarta.

If you are thinking about going somewhere else you can try other Gay Travel Guides.

Remember to always check out the latest rules and restrictions before you leave.


Gay Puerto Vallarta
Traveling is one of the best leisure activities that you and your partner can enjoy. Although it is one of the best leisure activities, it requires a significant amount of planning time.

When we travel as a gay couple, we need to choose a travel spot where we can move freely and where we will be fully accepted without being judged.

Here we found a great place for LGBTQ+, Gay Puerto Vallarta.

Gay Puerto Vallarta is a terrific environment for LGBTQ+ people. You can be who you are and you can fully enjoy your travel with your partner.

Gay Puerto Vallarta is a bustling oceanfront city located in Jalisco.

It is one of Mexico's top gay destinations for it has a great deal of entertainment towards gay scene than any other city in Mexico.

Unlike some Mexican cities that focus solely on modern luxury and a distinct resort vibe, Gay Puerto Vallarta has more to offer when it comes to luxurious accommodation, adventure travel, fine cuisine and a lot more.


Gay Scene in Puerto Vallarta

Gay Puerto Vallarta is a fantastic gay destination. You can be as naughty as you want, stay up all night, and sip your drink while admiring the view of the beach.

It has a literal gayborhood feel that has a lot of LGBTQ+ resorts, bars, shops, and awesome parties.

The primary location for the LGBTQ+ community, Zona Romantica, is the official gayborhood in Gay Puerto Vallarta.

A lot of LGBTQ+ Americans flock to Gay Puerto Vallarta.

It is packed with dance clubs, more than 20 gay-friendly bars, saunas, hopping tour, and a lot more.

You will never think of leaving this place if you wanted a gay-centric experience.

You'll see gay people mingling, you'll see people enjoying their drink and spilling-out as you walk near Mr. Flamingo which is one of the most popular gay bars located in the heart of Zona Romantica.

Zona Romantica gets quite rowdy at night, and you'll have a great gay time there.

At around 2PM until sunset, you'll observe a large crowd of gay people at the end of Playa Los Muertos.

As you keep on walking, you'll also see clusters of men lounging on beach front.

World class nightlife in Zona Romantica, like most of the cities in Latin America, it begins at midnight and it peaks at 2AM, you'll have the best time of your life with your partner as you enjoy a contagious Latin feels.

Dance clubs, Strip Clubs, Saunas are very much accessible from the gay beach near Lazaro Cardenas Street.

As this city is considered as one of the best gay zones, for more comfortable and safe travel around, the city has invested millions in enlarged, illuminated pathways.


Is Gay Puerto Vallarta Safe?

People seems to worry about their safety in Mexico. Gay Puerto Vallarta is considered as one of the safest cities in the country.

The city is overwhelmingly open-minded and has entirely embraced the LGBTQ+ community.

Although it is considered as one of the safest cities in the country, just like any other places around the world, you still need to be mindful and cautious.

Petty crimes such as pickpocketing are possible, it's advisable to keep your belongings secure and within sight at all times.


When to Visit?

You may be wondering when would be the best time to visit and travel to Gay Puerto Vallarta.

Any time of the year is great for visiting Gay Puerto Vallarta but if you'd want to consider the Gay Pride March, it is annually celebrated in the last weekend of May.

If you also want to enjoy alone time with your partner, around April-June is a good time to visit Gay Puerto Vallarta.

Compared to other months, when you visit around April-June, it is slightly cheaper and less packed with tourists.

High peak seasons runs from December to April. If you'll also consider the weather, since it changes throughout the year.

If you visit during the summer from May-September, even if it's considered as rainy season, it is very hot and humidity can be rough.

Gay Puerto Vallarta's New Year's gay celebrations are also impressive and you might also consider visiting during this time.

No matter when you visit, Gay Puerto Vallarta is a great place to travel and has always something to offer to everyone. It is always a fun city where you are guaranteed to have a blast!


Gay Friendly Activities?

Even the most urban, social media addicted gay traveler will be awed by Gay Puerto Vallarta's wide range of activities.

Gay Puerto Vallarta has a long coastline and offers plenty of secluded space to enjoy with your partner.

It also offers a lot of gay-friendly activities that will allow you to enjoy your stay and have an amazing experience.

Here are some of the activities that you can do with your partner while in Gay Puerto Vallarta:


1. Local Cuisine Discovery (FOOD TOUR)

Hopping on a food tour is such a great thing to do when traveling. Aside from discovering local foods it will also allow you to look for the best food to eat while staying in Gay Puerto Vallarta.

There's so much in food tours than just finding where to eat and what to eat.

Puerto Vallarta 3-hour Food tour usually ranges between US $52-$60.


2. Snorkel Cruise from Puerto Vallarta (Marietas Islands)

On an exhilarating full-day cruise from Puerta Vallarta, discover the amazing marine life of the Mexican Pacific and the Bay of Banderas.

Snorkeling in an amazing underwater wonderland, kayaking in the warm seas of the Marietas Islands, and seeing exotic birds fly in their natural habitat are all options.

On this eco-adventure, keep an eye out for dolphins, whales, enormous manta rays, and sea turtles as a professional guide directs your attention to the wonders of nature.

Price is from US$89.


3. Water Activities in Banderas Bay

There are several water activities that you can do with your partner in Banderas Bay.

You can enjoy Sunset Sailing from $99 per pax, Day Sailing from $129 per pax, Scuba Diving from $119, Whale Watching from $99 per pax and a lot more.


4. Explore Old Town or El Centro

Zona Romantica is about a 15-minute stroll from the old town. When you stroll from Zona Romantica to the Old Town, you'll notice a distinct difference in the atmosphere.

Old Town has a distinct Mexican vibe. You can walk on the Malecon with an awesome view of the beach from one side while the other side is full of shops and restaurants.

You can also explore churches as well as one of the popular restaurants in the area like Cafe des Artistes and No Se Nada.


Gay-Friendly Dining in Puerto Vallarta?

Puerto Vallarta is known as Mexico's second gastronomic capital, thanks to its multi-awarded culinary offer and for hosting important gastronomic events and festivals every year.

If you're thinking of what's the best gay-friendly dining in Puerto Vallarta, we got you covered.

Here are some of the lists of Gay-Friendly in Puerto Vallarta:


1. Sapphire Ocean Club

Sapphire Ocean Club is a beachfront hotel that also has a pool. This is a great place to stay, drink, eat and enjoy the pool and beach.

Just like any other beachside resorts, Sapphire Ocean Club offers a relaxing place to enjoy lunch on the beach.


2. Tuna Azul

Tuna Azul, which specializes in seafood, provides a lovely eating experience in an exquisite environment. The restaurant, which is located on the second level, has a view of the Olas Atlas Street below.

The cuisine includes everything from smoked marlin to lobster tacos, and is known for its tuna steaks.


3. Pancho's Takos

Pancho's Takos is an iconic late-night dining establishment in Puerto Vallarta, located on the same street as all the gay bars and nightlife.

It's a great place to grab a bite to eat, it's an inexpensive takeout spot with some of the best views of the gay bars and all the LGBT tourists and locals hanging out.


4. Café Bohemio

Since we're just listing out gay-friendly dining, Café Bohemio is a gay-owned restaurant located half-block from the beach in the Old Town near Zona Romantica.

It has a charming and casual cantina/gypsy style open air out-door restaurant. It offers Mexican delicacies as well as international cuisines.

Lowest price from menu is $60 while the highest price from their menu is at $275.


5. Seasons PV

Seasons PV is a new restaurant that has a Canadian/American style with a touch of Mexican.

You can see gay staffs serving breakfast, lunch, and dinner.

If you are looking for a comfort food, you can definitely find it here.

They also offer special diets such as Vegetarian Friendly, Vegan Options, Gluten Free Options. Price range is from ₱126 – ₱569 MXP


Gay-Friendly Bars in Puerto Vallarta?

Puerto Vallarta in Mexico has gay bars everywhere in Zona Romantica. This list should help you find all the hot spots, from classy cocktail bars to dive bars.

The best part is that everyone is so friendly that it is easy to make new acquaintances at any of these places.

Please keep in mind that even if you don't go to a gay-only bar, we found that everyone is friendly in Puerto Vallarta.


1. La Noche

La Noche opened in January 2002, initially as a small martini lounge in a neighbourhood with very few other gay venues at the time, but today it is a bar that is always packed out of the door at night.

It attracts a diverse population and features Go Go dancers as well as a glorious rooftop view.

La Noche is right in the midst of all the gay excitement in Zona Romantica, and it usually doesn't close until after 3 AM.


2. Elixir Mixology Bar
This sophisticated cocktail bar is located in Zona Romantica and owned by two lesbians. While it isn't labeled as LGBTQ+ bar/lesbian bar, it does host women events by the local group Pink and Proud.

Elixir Mixology Bar is a welcoming and modern atmosphere that prioritises your comfort.

At Elixir, you can feel confident that the music will never be overly loud as you enjoy excellent service.

You'll find an ever-evolving menu of craft cocktails and delicious charcuterie boards, along with great house wines, and both artisanal & national beer options.


3. Mr. Flamingo

Mr. Flamingo is a fun gay bar to start the night out at. This beach themed bar is a must when visiting Puerto Vallarta.

They have happy hour starting at 2PM and ending at 8PM. It's a fantastic location to warm up before a night out.


4. CC Slaughter

CC Slaughters is one of the few gay and lesbian clubs in Puerto Vallarta, hosting DJs in an intimate club atmosphere.

Inside, there are two bars and a huge dance floor where drag queen shows can be seen early in the evening, as well as techno club music until closing time.

This place can be as chill or just as wild as you like. If you go early in the evening, it might be a relaxing way to warm up for the night; however, if you go late, the club will be completely packed.

This bar is insane, and it's open till 6 AM.


5. Blondies

Blondies has two locations in Zona Romantico. The other one is located a block away from the beachfront while the other one is located a few blocks away.

It is a slushie bar that does to-go orders but also has an upstairs lounge area with a full bar.

This bar has its own unique and fun branding and is also equipped with excellent customer service.


6. Anonimo

Anonimo is a fantastic three-story gay bar. On the first floor, there is a little neighborhood pub that shows music videos.

The second floor has a rooftop patio with a shirtless bartender serving you, and the third floor has intimate wine and martini cocktails served by a shirtless bartender.

Each floor has its own charm, making it a terrific spot for cocktails and conversation.

The third floor sells wine by the bottle and has a decent variety at reasonable rates.