Gay Provincetown – Ultimate Travel Guide, Hotels, Restaurants, Bars & Activities (Updated 2023)
Gay Provincetown is a New England town in Barnstable County, Massachusetts, the United States, located at the very tip of Cape Cod.



Gay Provincetown offers a wide range of activities and attractions that cater to every interest.

Explore the town's artistic side by visiting the superb galleries and cutting-edge theaters that showcase the talent of local artists.

Take a leisurely stroll along Commercial Street, the bustling thoroughfare lined with restaurants, boutiques, and galleries, where you can witness the town's open and inclusive attitude firsthand.

Don't miss the opportunity to experience the mystical quality of Gay Provincetown's beautiful beaches and dunes, such as Race Point Beach, which has been ranked among the best beaches in the United States.

Marvel at the breathtaking sunset over the water, a rare sight on the east coast.

And if you're a history enthusiast, make sure to visit the Pilgrim Monument, a towering landmark that commemorates the Mayflower Pilgrims' arrival in America and offers panoramic views of the region.

If you are thinking about going somewhere else you can try other Gay Travel Guides.

Remember to always check out the latest rules and restrictions before you leave.
Gay Provincetown – the Scene
Gay Provincetown has been a popular gay and lesbian vacation spot for nearly a century.

Members of the LGBTQ+ community continue to bring their energy and enthusiasm to this colorful tip of the Cape year after year, some for the first time, but many who have stopped counting long ago.

Due to Gay Provincetown's ethic of tolerance and the growth of a huge LGBTQ+ community, it is fairly common to see same-sex couples expressing affection in the city. Men in drag are also common, notably on Commercial Street, which serves as the major thoroughfare for restaurants, boutiques, and galleries.

Commercial Street in Gay Provincetown's primary hub of activity, and LGBTQ+ couples and families can typically be seen on the pedestrian-only street. Gay travellers are drawn to the various gay bars and clubs throughout the year.

Gay Provincetown celebrates a gay pride festival in June, and Provincetown Carnival in August is the year's greatest queer event. The town's tolerance extends to both homosexuals and heterosexuals.

Keep in mind that since this is a very welcoming community, ignorance and hatred will not be tolerated.
Is Gay Provincetown Safe?
Despite its high crime rate, Gay Provincetown is generally safe to visit as long as you use common sense.

Pickpocketing is a prevalent crime in the city, as it is in any other part of the world, so keep a watch on your belongings, especially in crowded areas like bars, clubs, and other such establishments.
Best Time to Visit Gay Provincetown

Spring is an excellent season to visit Provincetown since there are fewer tourists and plenty of daylight to enjoy the town's natural beauty and rich history. Travellers can enjoy a variety of popular activities when Provincetown awakens from its winter hibernation.

Other advantages of visiting in the spring include better parking and, if you wish to stay longer, accommodation at a fraction of the expense of visiting in the summer.
Best Gay-Friendly Hotels in Gay Provincetown


Gabriel's, A Provincetown Hotel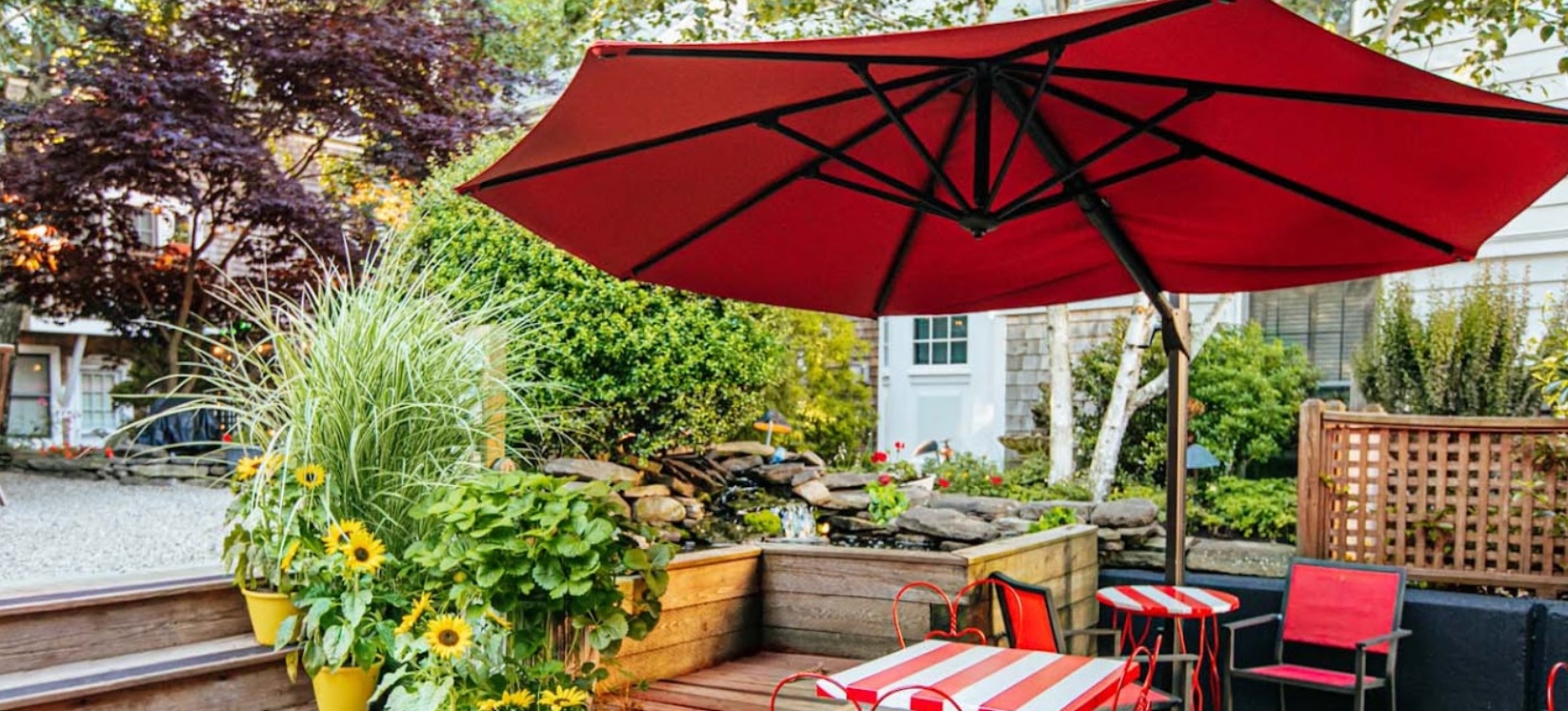 Gabriel's is a hotel in Provincetown, Massachusetts, situated in the heart of the town, just a block away from Commercial Street.


Guests staying at Gabriel's can enjoy the convenience of being close to all of the attractions that Provincetown has to offer. The hotel features a peaceful courtyard with three levels of gardens, a goldfish pond, a waterfall, and two fire pits, providing guests with a relaxing retreat.


Gabriel's is situated next to the Pilgrim Monument Park, and the hotel's backyard is the Pilgrim Monument.





Crowne Pointe Historic Inn Adults Only

Situated on quaint Bradford Street, the Crowne Pointe Hotel and Spa offers a tranquil escape, enveloped by the artistic essence of Cape Cod.

Combining classic allure with modern flair, the historic inn is an idyllic destination for romantic escapes, weddings, and vacations in the heart of P-Town.





8 Dyer Hotel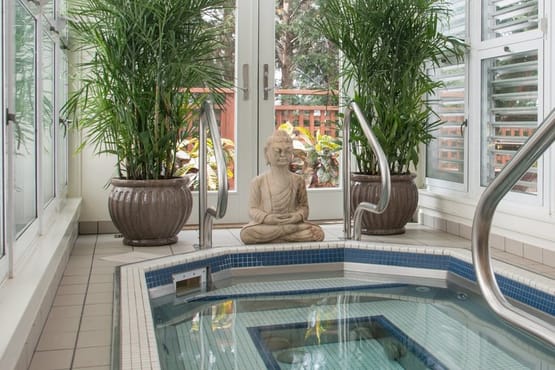 8 Dyer Hotel is a modern guesthouse on a serene side street in the vibrant town of Provincetown. As a chef-owned petite hotel, the property offers seven comfortable rooms with king or queen-sized beds and a range of relaxing amenities, including a pool, dry sauna, and indoor Jacuzzi.


Guests can enjoy a complimentary gourmet breakfast every morning either on-site or at a casual brunch restaurant located nearby. Each room has its own unique set of amenities.
Activities
Jacuzzi
Sauna
Heated Pool
Price
$$$
Location
8 Dyer Hotel
8 Dyer St, Provincetown, MA 02657
Contact
Call (508) 487-0880
INFO@8DYER.COM
Website
8 Dyer Hotel
Recommended:

Gay Massage in Provincetown
Gay-Friendly Dining in Gay Provincetown
The diversity and quality of Gay Provincetown's food, which ranges from local, ethnic "fast food" to outdoor café fare to gourmet cuisine served in the magnificent dining rooms of historic mansions, is a great surprise for visitors.

All of Gay Provincetown's restaurants are locally owned and operated and represent the owners' tastes and dedication to their cuisine.

Here are several listings of gay-friendly restaurants in the city that you might want to visit during your stay:
1. The Canteen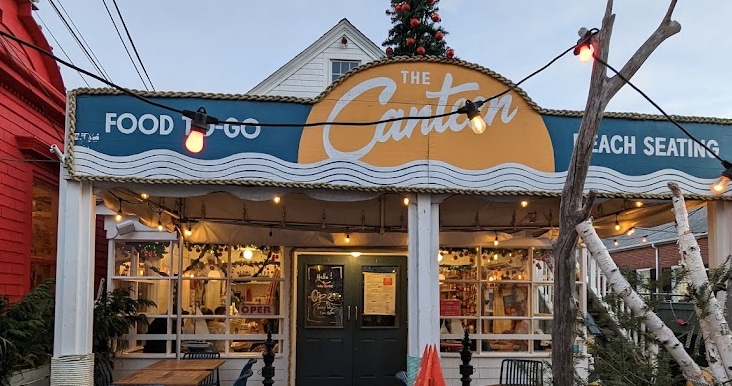 The Canteen is a casual New England restaurant that makes Cape Cod staples from scratch using high-quality ingredients. Their menu and service, although influenced by modern American cuisine is anchored in the tradition of iconic seafood shacks.

Every day, whole local lobsters are shucked by hand for their hot and cold lobster rolls and they use Maine potatoes to make their French fries from scratch.

With dining options of indoor, outdoor or tent, their raw bar features local shellfish, including oysters from Provincetown, regularly.

Cape Cod beer is served alongside other New England breweries, while the wine list includes vintages from both the United States and France.


2. Provincetown Portuguese Bakery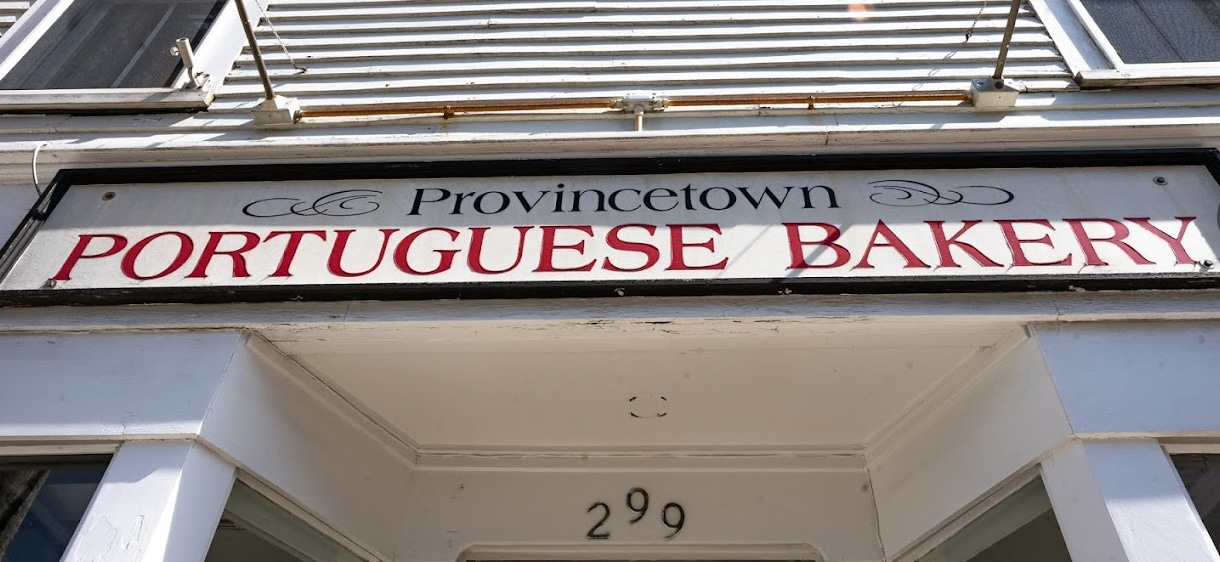 The Provincetown Portuguese Bakery, in the heart of Provincetown at 299 Commercial Street, has been baking up the taste of Portugal since before 1900.

From traditional Portuguese sweet bread and Vienna bread to more popular sweets like Pasteis de Nata, Trutas, Torres Novas, and the line-forming Malassadas, there is something for everyone.

The Provincetown Portuguese Bakery serves delicious Malasadas, Portuguese sweetbreads, and other Portuguese and American confections.



3. Spiritus Pizza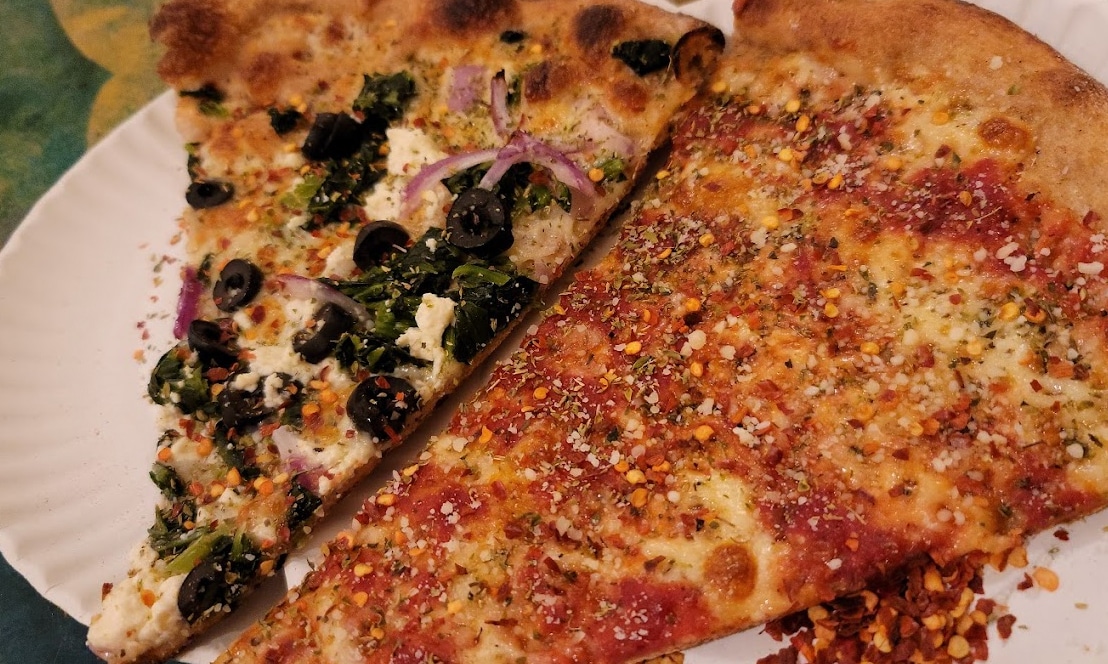 Spiritus is a family-owned pizza parlor and coffee business that serves Lewis Brother's ice cream as well as select Haagen-Dazs flavors.

Provincetown's best and most famous espresso shake, as well as Cape Cod's greatest pizza, can be found here.



4. Victor's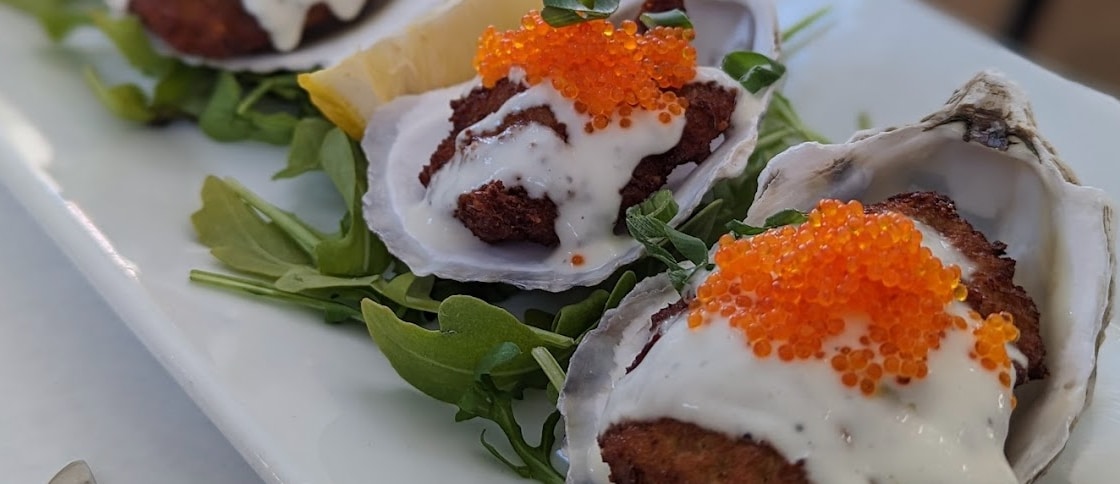 This culinary standout in Gay Provincetown offers a one-of-a-kind eating experience, especially for those who prefer premium, casual dining with friends.

Victor's serves a delectable new American "small plates" dinner menu, perfect for sampling and sharing with friends and family. In an open, airy, light setting, Victor's dishes are served individually at their hottest, freshest.

With its cathedral ceiling, central stone fireplace, and hand-crafted tables, their cottage-style restaurant provides a cozy yet beautiful setting for diners to savour these delicacies.

Their excellent food is always matched with their friendly, gracious service to delight their guests.



| | |
| --- | --- |
| Types of Food | Seafood, Salads, Pizza, Desserts |
| Price | $$ |
| Location | 175 Bradford St Ext, Provincetown, MA 02657-1971 |
| More Information | VICTOR'S (victorsptown.com) |
Gay-Friendly Bars and Clubs in Gay Provincetown
Gay Provincetown may be a small beach town on the outskirts of everything, but it boasts enough nightlife to fill a city. There are shows, bars, and clubs to keep you entertained until the end of the night.

You do not, however, have to go big or go late. If you want to relax, have a cocktail in front of a crackling fire or people watch from a window seat on Commercial Street.

Here are several gay-friendly bars and clubs in Gay Provincetown where you might wish to spend a night out:
1. WAVE Video Bar


WAVE is part of the Crown & Anchor building on Gay Provincetown's Commercial Street. There's a reason it's named a "video bar": there are flat-screen TVs everywhere.

It's a great spot to have a beer, watch a game, and dance into the wee hours of the morning. WAVE conducts a variety of events and parties throughout the year, ranging from Halloween parties to bear-themed evenings.

Shady Pines hosts karaoke evenings, which are not to be missed.



| | |
| --- | --- |
| Price | $$ |
| Food and Drinks | Both Offered |
| Location | 247 Commercial St, Provincetown, MA 02657 |
| Contact | +1 508-487-1430 |
| Website | No Website |
2. Aqua Bar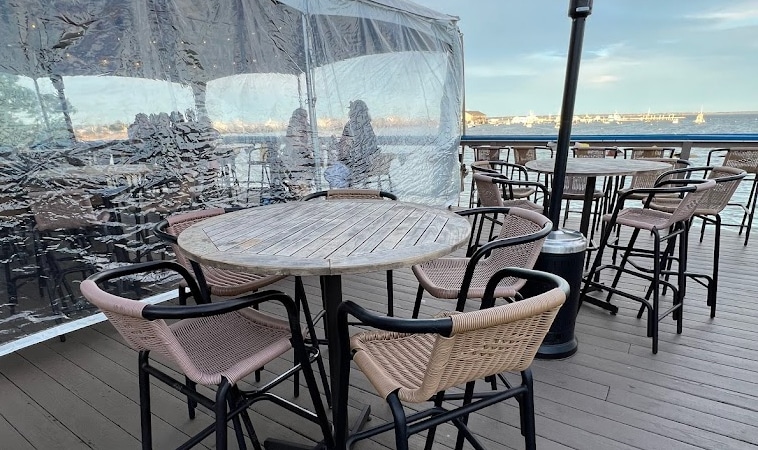 Aqua Bar is a popular hangout for the West End's LGBTQ+ population, thanks to its welcoming staff, waterfront location, and laid-back vibe.

On the spacious outdoor terrace with views of Provincetown, the bar serves up cocktails, specialty beverages, and great meals.


| | |
| --- | --- |
| Price | $$ |
| Food and Drinks | Both Offered |
| Location | 207 Commercial St, Provincetown, MA 02657 |
| Contact | +1 774-593-5106 |
| Website | No Website |
3. Boatslip Resort and Beach Club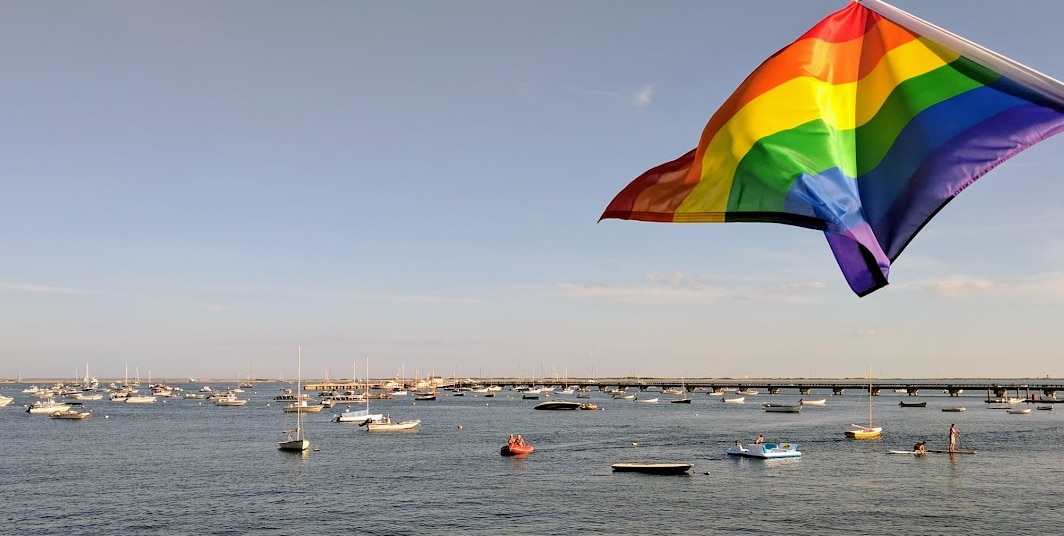 Provincetown's popular LGBTQ+ resort and beach club is located on Commercial Street.

The Boat slip Beach Club includes an outdoor pool with a terrace where you can relax and enjoy cold beverages, live music, pleasant service, and stunning views of the water.

The club hosts themed nights regularly, including its famed Tea Dance party.



4. Shipwreck Lounge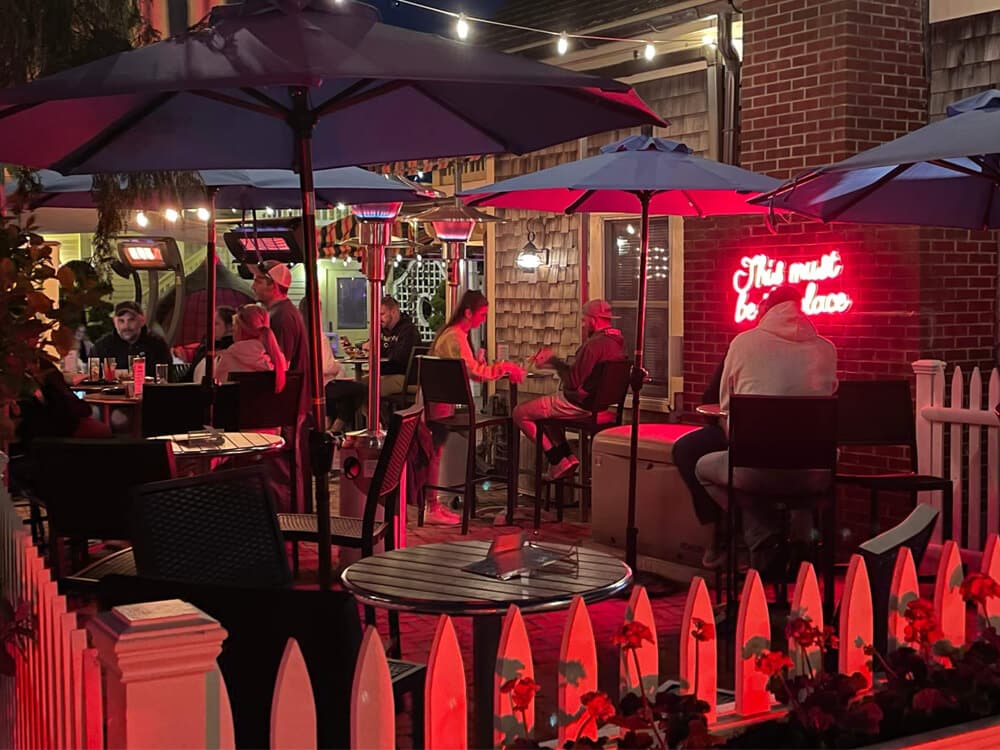 The Shipwreck Lounge is the ideal venue for catching up with old friends or making new ones while enjoying handcrafted drinks and tapas from their restaurant.

Their talented mixologists combine the ideal combination of ingredients and flavours to round out your Gay Provincetown vacation!



Gay-Friendly Activities and Attractions in Gay Provincetown
Gay Provincetown is known for its sun, sea, and sand. Stop at Herring Cove Beach, which is popular with swimmers due to its good water temperatures and vast sandy shoreline.

Follow the oceanfront bike track to see whales and seals swimming offshore. Another popular beach in Provincetown is Race Point.

Sunbathing and sandcastle-building are popular activities here. Provincetown has a lot to offer, no matter what your interests are.

Here are some suggestions for gay-friendly activities and sights to see during your visit to Gay Provincetown:
1. Commercial Street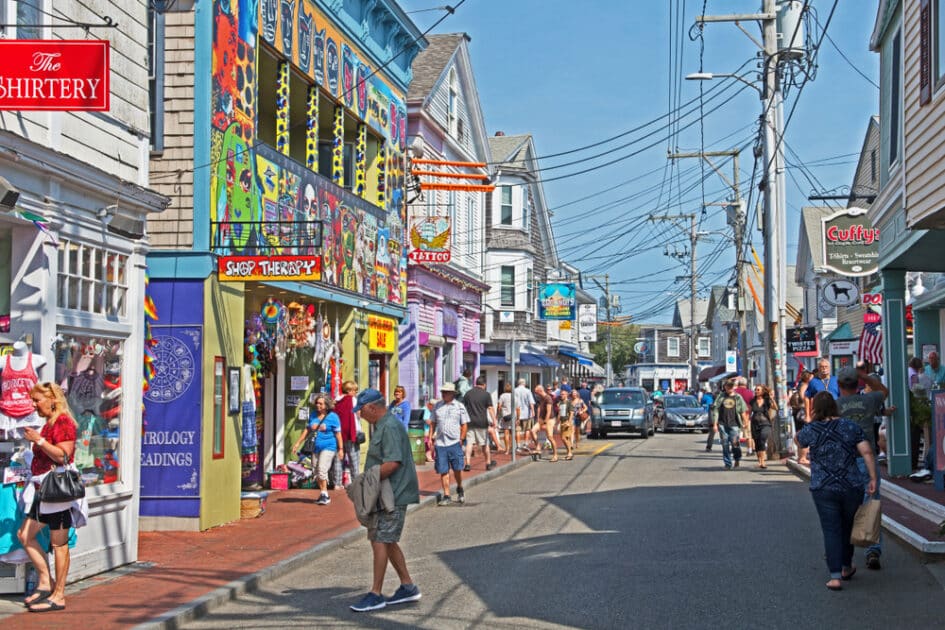 Commercial Street is the busiest and most well-known street in Gay Provincetown. From Bradford Street in the East End to Province Lands Road in the West End, it runs beside Provincetown Harbour.

Many establishments in Provincetown include galleries, restaurants, boutique stores, and nightclubs.

On the south side of Commercial Street, homes and condos with frontage on Provincetown Harbor offer daily water views and spectacular sunsets.



2. Pilgrim Monument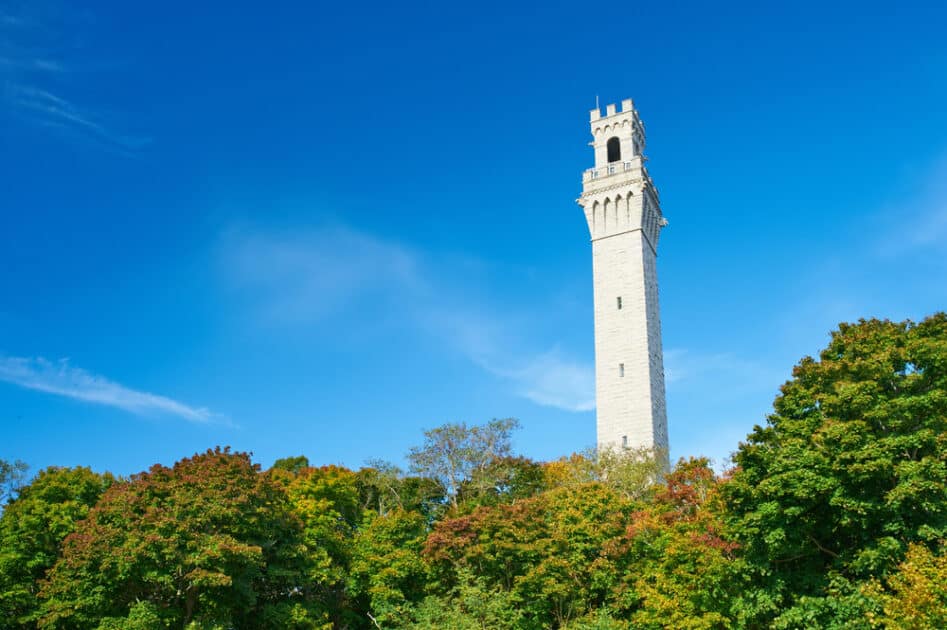 This beautiful monument commemorates the Mayflower Pilgrims' arrival in America and provides tourists with panoramic views of the region they encountered.

The Pilgrim Monument in Provincetown rises above the surrounding landscape, reminding visitors of the town's ties to the Pilgrims. From the platform, you can see the monument from the exterior and climb the tower for unmatched views.

The Pilgrim Monument is the United States' highest all-granite building, standing at over 252 feet. It's worth noting how it dwarfs the rest of Provincetown's structures.

The tower appears to be thin, yet it is constructed of granite from Maine that is as wide as its walls.



3. Race Point Beach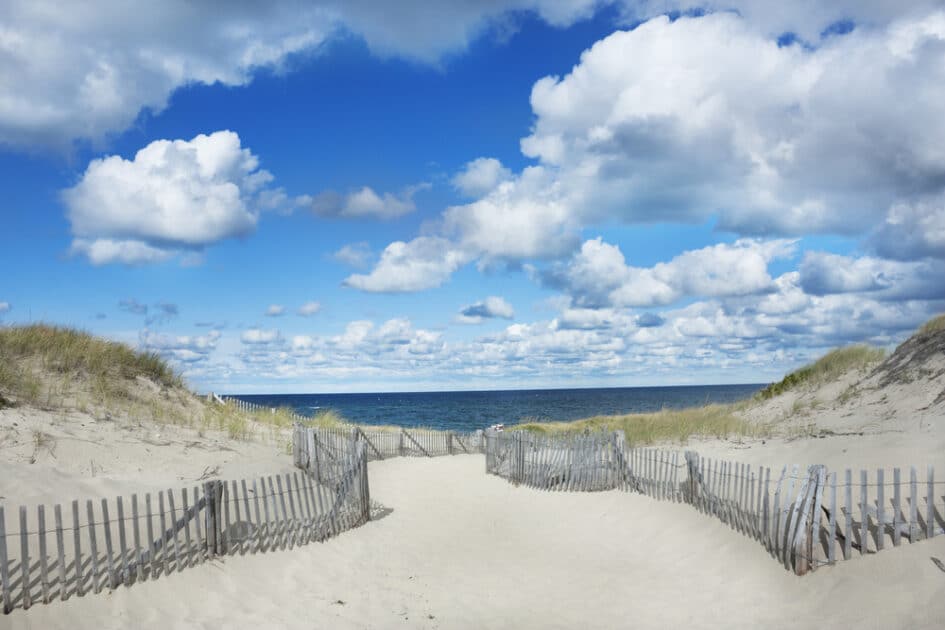 Spend the day on Gay Provincetown's gorgeous northern beach, surfing in the rough waters, relaxing on the peaceful dunes, and even doing some marine sightseeing.

Race Point Beach is one of the most beautiful beaches on Cape Cod, but it is also one of the least visited.

Golden sand, surf-friendly breaks, and historical sights can be found at the northern extremity of the peninsula's bend, looking away from the bay, all without the crowds who rush to the bay's beaches.

Take a moment to absorb the region's history before going swimming or sunbathing. Learn about the members of the Coastguard who worked here at the Old Harbor Life-Saving Station Museum, which is housed in a late-nineteenth-century building.



4. Herring Cove Beach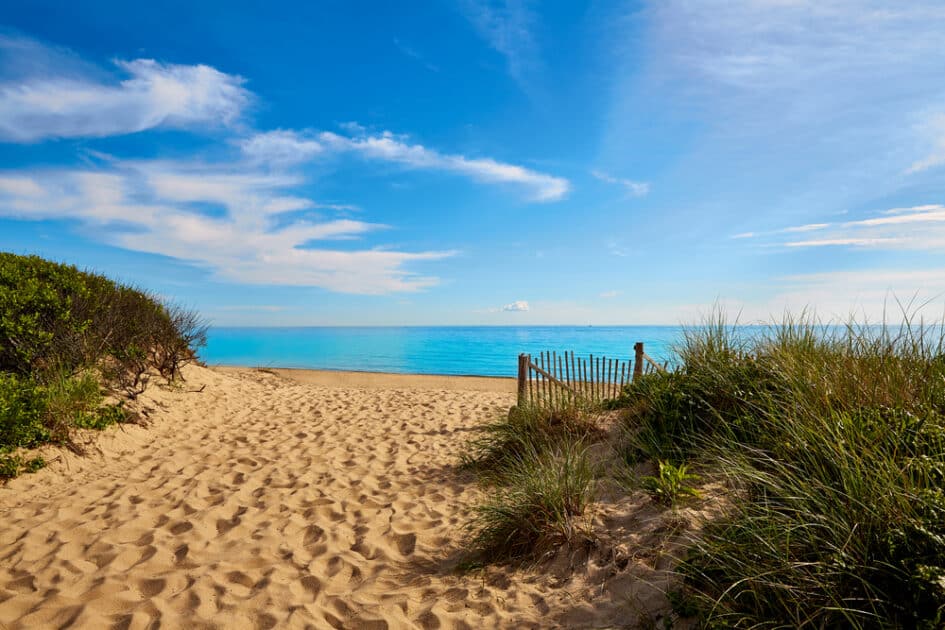 This beach is a solid favourite among tourists to Gay Provincetown because of its excellent swimming conditions, beautiful natural scenery, and several enjoyable activities.

Herring Cove Beach appeals to a wide demographic due to its warm seas, nice environment, and abundance of amenities. Spend a few hours swimming or sunbathing on beautiful beaches, then stay up late to see the famous sunset.

This beach is split into two sections. Families tend to secure a position for the day on the right side of the beach, facing the water, to enjoy the sand and surf. Clothing is not required in the area to the left, which is popular with the gay population.

It's just one of Provincetown's many LGBTQ+-friendly neighbourhoods.



5. Head of the Meadow Beach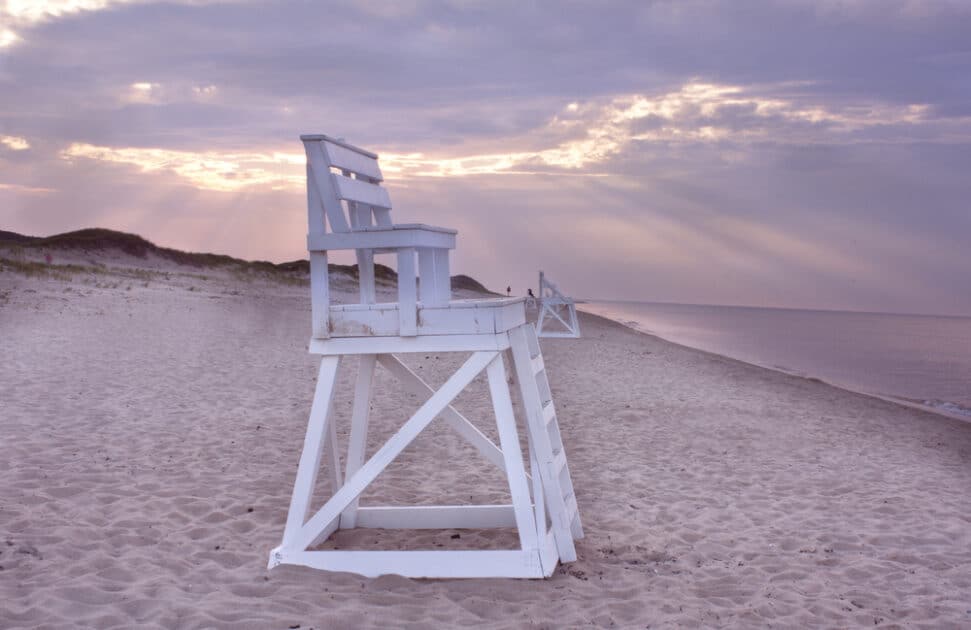 Water sports enthusiasts and curious visitors flock to this lovely stretch of beach to see the intriguing shipwreck. Head of Meadow Beach is one of North Truro's most fascinating and active beaches.

Beachgoers come from all around to participate in a variety of water sports on the wide swath of beaches. Take a walk around the shore and notice the unique features.

High dunes loom above the sands on one side. This area is well-liked by tourists. Something is always going on here. Place a towel on the beach and watch volleyball games or join surfers on the Atlantic waves.

Bring a picnic or buy food from nearby snack shacks if you plan on staying for a few hours.





How to get to Provincetown?


From Canada

If you are from Canada and want to visit Provincetown in the United States, riding a plane is the most comfortable and swift way to get there.


You can book a flight with Air Canada from Ottawa to Provincetown, this flight will commence from Ottawa Macdonald Cartier International Airport which would take 6 hours to arrive at Provincetown Municipal Airport.


From the United Kingdom

For people who want to visit Provincetown from the United Kingdom, taking a plane is the best way to get there.


Jetblue Airways offers a two stops flight from London to Provincetown, this flight will leave from London Heathrow Airport which will take 14 hours and 10 minutes to arrive at Provincetown Municipal Airport.


From Australia

For Australians who wish to visit Provincetown, air travel is the most suggested way to get to Provincetown in the U.S. You can book a flight at the Sydney International Airport from Sydney to Provincetown through Qatar Airways, this flight will take off at Provincetown Municipal Airport.


---
Featured Image: Mystic Stock Photography/Shutterstock
Featured Image: haveseen/Shutterstock
Featured Image: Cindy Goff/Shutterstock
Featured Image: lunamarina/Shutterstock