Gay Nashville – Ultimate Travel Guide, Hotels, Restaurants, Bars & Activities (Updated 2023)

Are you looking to spend quality time with your partner and create unforgettable memories? Look no further than Gay Nashville, a vibrant destination that offers a welcoming and inclusive environment for LGBTQ+ travelers.



Whether you're seeking exciting activities, delicious dining options, or a lively nightlife scene, Gay Nashville has it all.

In this travel guide, we'll provide you with comprehensive information on the best gay-friendly hotels, restaurants, bars, and attractions in the city, ensuring you have an amazing experience. So pack your bags and get ready to explore the lively streets of Gay Nashville!

Gay Nashville is the state capital of Tennessee as well as the county seat of Davidson County. Nashville is the most populous city in Tennessee, the United States' 21st most populous city, and the southeastern United States' fourth most populous city.

The city is located on the Cumberland River and serves as the centre of the Nashville metropolitan area, which is one of the nation's fastest-growing areas. Nashville is noted for its upbeat music, friendly ambiance, and distinctive food.

From affordable southern cooking to international cuisine to a terrific bachelorette party venue for friends, the city provides something for everyone.

Must-sees include the Grand Ole Opry, Ryman Auditorium, and the world-famous Country Music Hall of Fame and Museum. Not to mention the fact that superstar performers like Taylor Swift and Faith Hill got their start here.

If you are thinking about going somewhere else you can try other Gay Travel Guides.

Remember to always check out the latest rules and restrictions before you leave.
Gay Nashville – the Scene
Gay Nashville is one of the fastest-growing cities, with low housing costs attracting many gay and lesbian couples. The renowned Tennessee Equality Project was formed in this city in 2004, and the organization continues to successfully battle against all forms of prejudice.

Although there is a small LGBTQ+ community in the city, most citizens are warm, friendly, and tolerant, so it would be unrealistic to identify much of the downtown district as gay-friendly. Although acceptance is growing in districts and areas, including Hillsboro Village, Green Hills, West End, and Sylvan Park.

Blue Genes, the Canvas Lounge, the Play Dance bar, and Vibe are among the popular nightclubs along Church Street, with many of the bars and clubs opening in the late afternoon and staying open until the wee hours of the morning throughout the week.

The District, which runs along Church Street, has a thriving nightlife that will surely offer you an amazing night out. You can also attend the Nashville Pride Festival, which is held in June and promotes LGBTQ+ awareness and community in Middle Tennessee.

Nashville is well-known as one of the world's most dynamic music hubs, but many people are unaware that it also has a thriving gay culture and proudly caters to the LGBTQ+ community.
Is Nashville Safe?

You're probably thinking about going to Nashville right now, but you're still unsure if it's safe. Gay Nashville is widely considered a safe and tourist-friendly city.

When visiting Nashville, though, it is crucial to be aware of what is going on around you, just as it is in any city. Walking at night in any other city, according to some locals and visitors, has the same expectations as walking at night in Nashville.

You must make every effort to walk in well-lit areas and avoid being alone as much as possible. Pickpocketing is common in crowded places, especially late at night and early in the morning.

Stay vigilant and check your valuables to avoid becoming a victim.

It will also not be a problem to travel as a gay couple or as an individual. As aforementioned, the city is quite safe, and residents are known for being warm, friendly, and accommodating to the LGBTQ+ population.

Although it is stated that the locals are tolerant towards the LGBTQ+ community, please make sure to continue practicing common sense to prevent any unpleasant circumstances.
When is the Best Time to Visit Nashville?

You're probably thinking about when the best time to go to Gay Nashville is. The best time to visit Gay Nashville is from April to October when the weather is nice and the city comes alive with music.

A trip to Nashville in the late spring, summer, or early fall will allow you to take advantage of the city's attractions while the weather is at its best.

Hotel rates will be higher at this time of year, especially in the summer, but if you truly want to save money on your trip, November to March is the best time to go.

The city seems a touch gloomy, but the good news is that you'll be able to locate some great hotel and flight prices.


Best Gay-Friendly Hotels in Gay Nashville


Here are some Gay-Friendly Hotels to try during your visit to Nashville:


Hutton Hotel



Experience the vibrant energy of Music Row at Hutton Hotel, the original boutique hotel of Nashville, located just steps away.

With a bold, modern design and creative atmosphere, Hutton Hotel captures the essence of the city's music scene, inspiring you to dream big.






Kimpton Aertson Hotel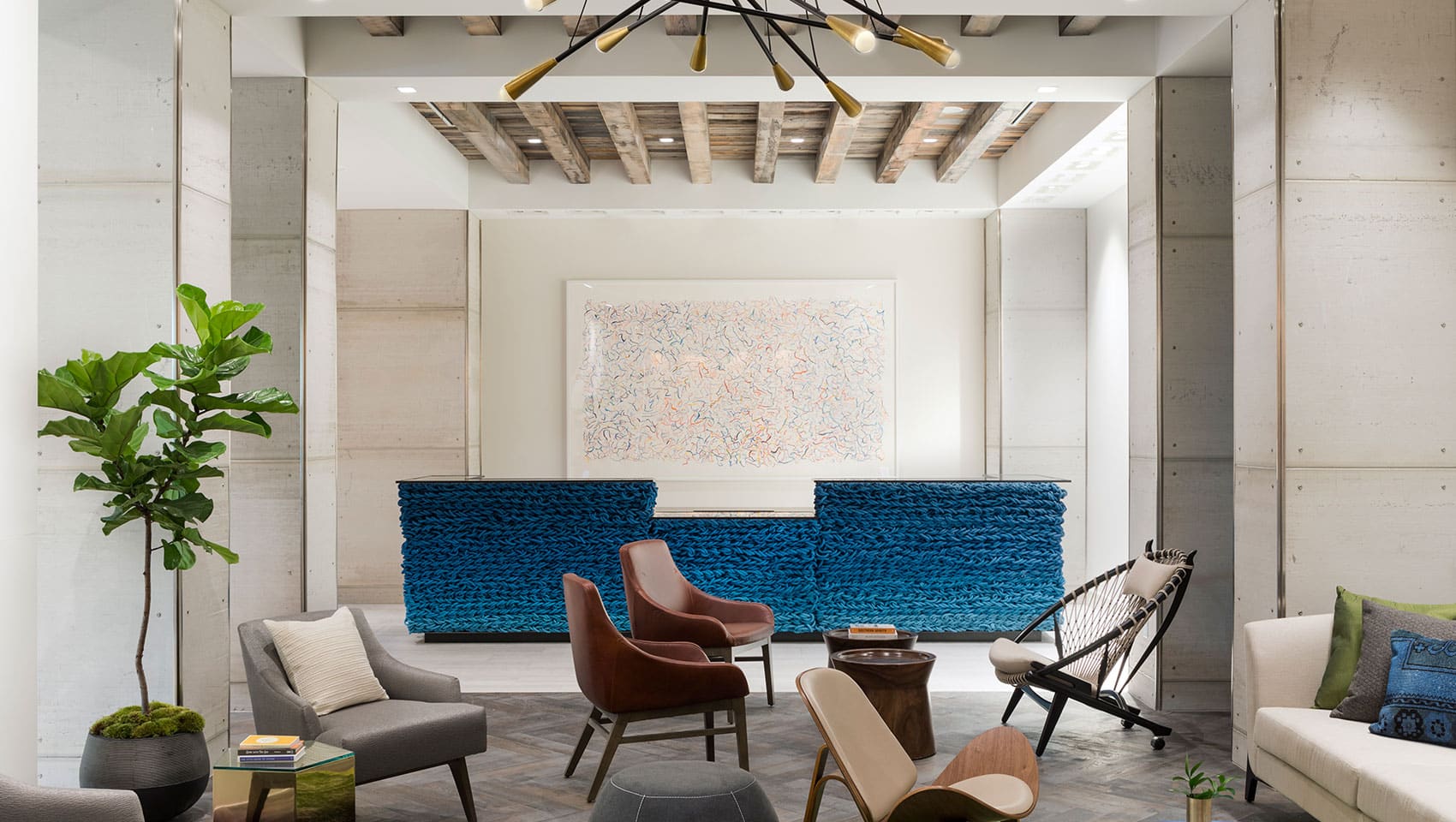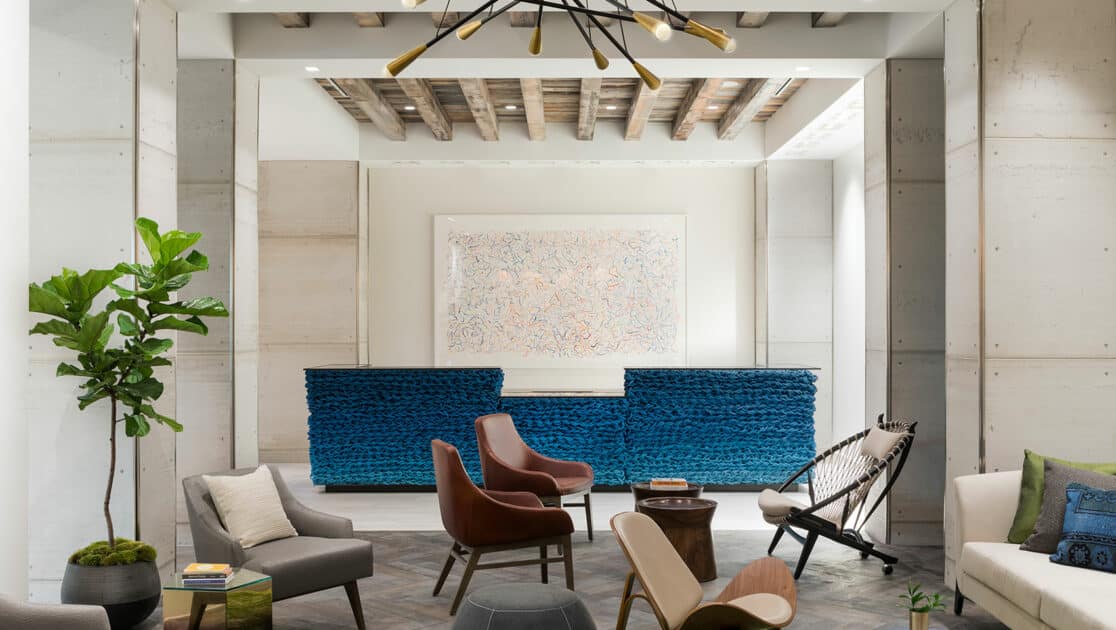 Experience the artistic and academic community of Midtown Nashville with a stay at Kimpton Aertson Hotel, located in the heart of the thriving neighborhood.

Unwind in the midst of original artwork and open spaces, sipping on Tennessee whiskey and indulging in inventive cuisine at the chef's private table. Enjoy a refreshing dip in the seasonal rooftop pool overlooking Vanderbilt University's beautiful campus.

As the centerpiece of the Aertson Midtown mixed-use destination, the boutique hotel is the perfect addition to the vibrant spirit of the city.




Fairlane Hotel Nashville, by Oliver


Experience the perfect balance of luxury and rebellious spirit at The Fairlane Hotel, where timeless style meets modern sensibility and exceptional service reigns supreme.

Located in the heart of Music City, Nashville, this hotel provides a beautiful and vibrant setting for your stay.

Whether you're here for business or leisure, The Fairlane Hotel offers a unique experience that blends luxury with a rebellious spirit.



Recommended:

Gay Massage Nashville
Gay-Friendly Dining in Gay Nashville

Gay Nashville is recognized for its legendary Southern delights as well as its vibrant music scene. You'll be in for a treat no matter what type of native Nashville cuisine you try.

The following are some of the city's gay-friendly restaurant lists:
1. Husk Restaurant

The husk is located on Rutledge Hill, in the center of Downtown Nashville, just a few blocks south of Historic Broadway. The welcoming ambiance of this restaurant allows guests to unwind and enjoy themselves.

The restaurant delivers cuisine that is steeped in Southern gastronomic tradition.



2. Skull's Rainbow Room
Skull's Rainbow Room is a tribute to Nashville's historic Printers Alley's former fine dining restaurants and David "Skull" Schulman. The widely renowned menu of Chef Gannon Leary features a European touch on American staples.

The award-winning cuisine is complemented by premium cocktails and a varied beer and wine list. With burlesque and live music, Skull's pays homage to the entertainment of the past.

The original checkerboard stage has hosted Etta James, Elvis Presley, Patsy Cline, Johnny Cash, Paul McCartney, Bob Dylan, Waylon Jennings, Joni Mitchell, Jerry Lee Lewis, and comedian Andy Griffith.



3. Zeppelin Nashville
Zeppelin is a rooftop bar and restaurant situated on top of the TownePlace Suites in downtown Nashville. The Zeppelin rooftop is surrounded by spectacular views of the Nashville skyline, both outside and inside, owing to panoramic windows that run the length of the building.

From up here, you can taste a wide range of great cocktails, many of which are modernized versions of classics. The menu selection complements the drinks and is inspired by Mediterranean countries.

From burrata to sticky ribs, there's something for everyone. Zeppelin is a terrific Nashville rooftop for sophisticated after-work drinks or sunset snacks and cocktails with a group of friends, and it's full of positive vibes.

On Sundays, you may enjoy a delectable and colorful rooftop brunch.





Gay-Friendly Bars and Clubs in Gay Nashville
Everyone enjoys turning up at night when on vacation. It is expected that any trip or vacation should include some drinking and partying.

Gay Nashville has a slew of hip nightclubs where you can dance till dawn. Here are some suggestions:
1. Lipstick Lounge

This club was originally intended to be a women-only lesbian hangout, but it is now available to people of all genders. As it soared to the top of the Nashville clubbing scene, that change surely improved its footfall and popularity.

It's a hit with the locals, and there's a buzz about it. On most nights, there are live performances. It's the ideal setting for meeting new people and making friends from all sorts of backgrounds.

There's also a breakfast menu with burritos, beef boy, and buffalo wings to enjoy, as well as martini cocktails.



2. Tribe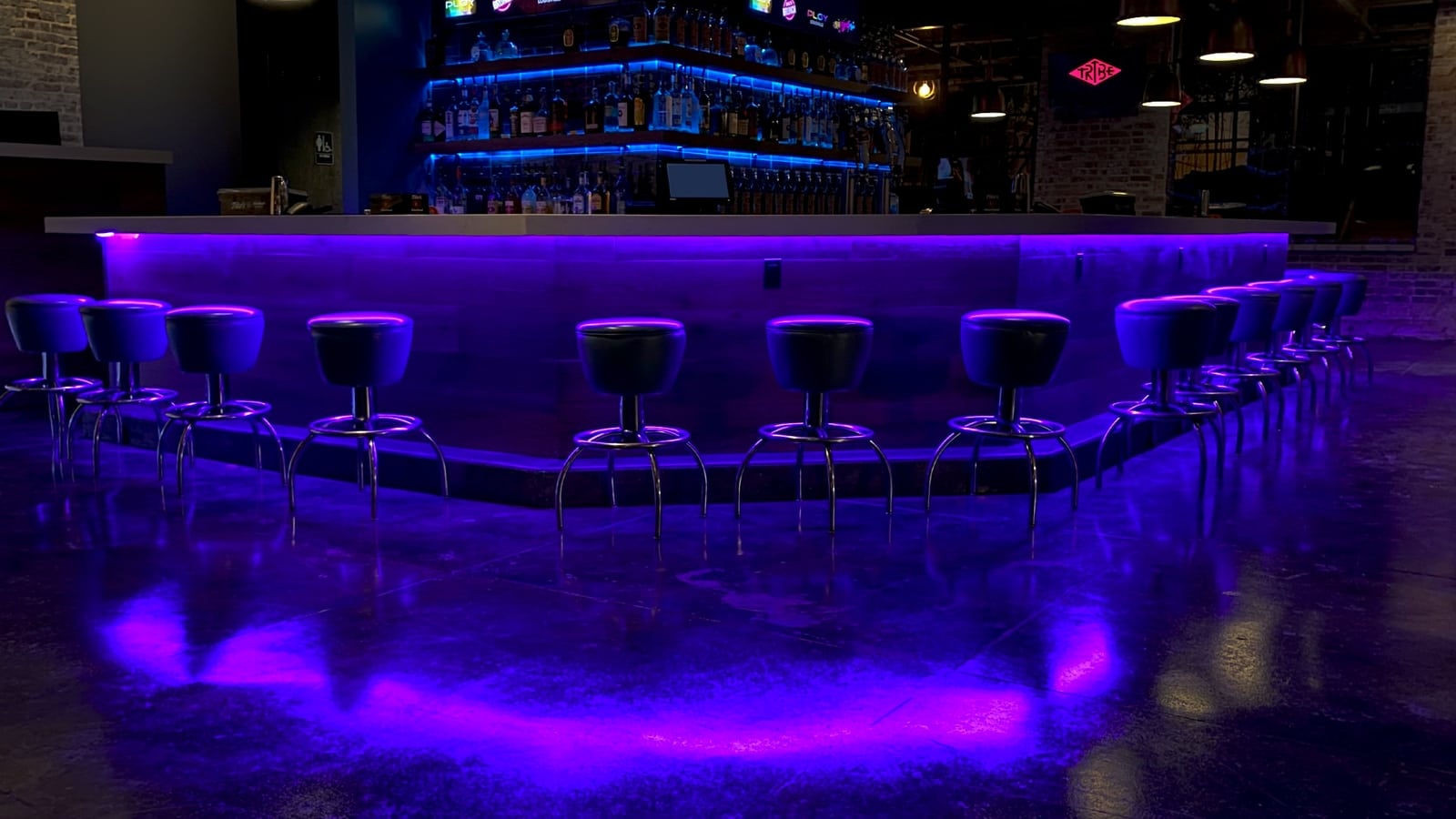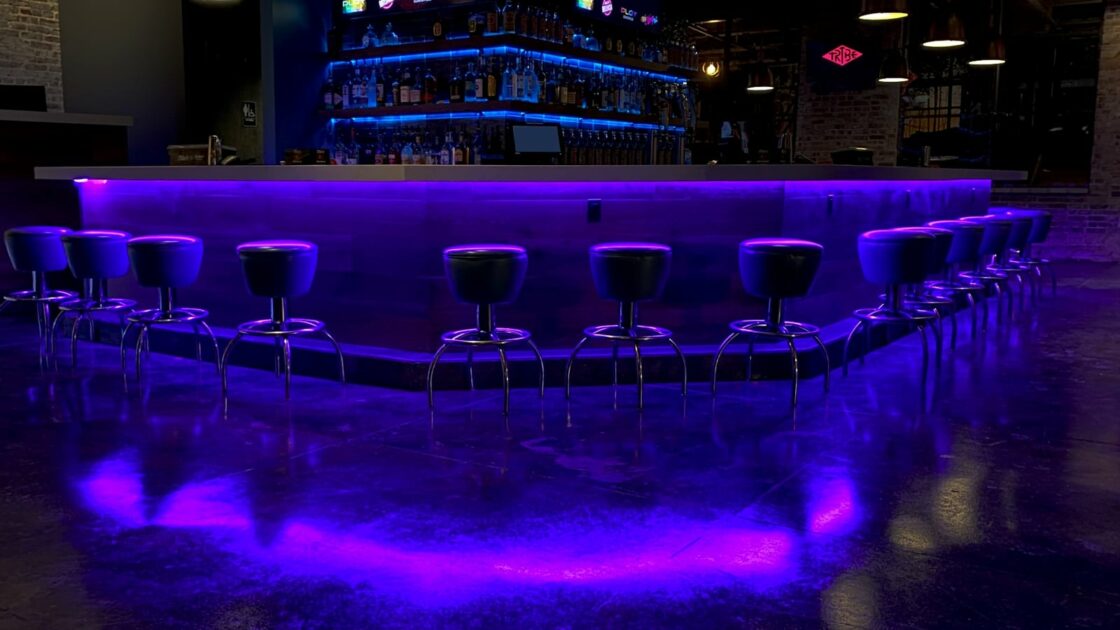 The tribe is a popular LGBTQ+ club in "The District" of Nashville, near the city's best gay nightlife. This bustling gay bar has a large dance floor and multiple TVs broadcasting music videos.

Tribe hosts a variety of events throughout the week, including drag cabarets and show-tunes-themed nights. This fashionable hangout features a fun crowd that knows how to have a good time.

The party at the Tribe gets crazier as the night goes on, however, the drinks keep flowing, and by 11 p.m., the laid-back crowd is on the dance floor. Straight folks are welcome at the bar, and you may also just come to see what's going on.



3. Play Dance Bar

There's a good mix of straights and singles at this bar. It's one of the city's few places with such a diverse and enjoyable atmosphere.

The popularity of drag shows is extremely high. It attracts a sizeable population on a weekly basis. The bar is massive and well-equipped to cater to hundreds of partygoers.

It's ideal for birthday celebrations and bachelor parties.



4. Trax

Trax is a gay bar in Nashville's downtown neighborhood that has a laid-back ambiance. Throughout the week, this popular neighborhood club hosts dancing, special events, and drag shows.

This dive bar is popular with both locals and visitors due to its laid-back environment and friendly bartenders.



5. Canvas Lounge
Canvas is an LGBTQ+ bar and club in Nashville's The District, at the heart of the city's thriving gay community. Throughout the week, this lively gay bar has DJs and karaoke nights.

Beer, wine, and Tex-Mex bar snacks are available in the full-service bar. The Canvas Lounge attracts a diverse population who come to enjoy the creative ambiance, live music, and delectable beverages.



Gay-Friendly Activities and Attractions in Gay Nashville

In Gay Nashville, you will have no trouble finding entertaining things to do. You can learn about the history of the area and visit some of the city's most beautiful landmarks.

Here are some suggestions for gay-friendly activities and sights that you might want to check out during your visit to the city:
1. Nashville Pride
Gay Nashville Pride is a non-profit organization situated in Nashville, Tennessee that hosts an LGBTQ+ Pride Festival every year. Its mission is to celebrate and embrace the LGBTQ+ community's existence and identity.

It is Tennessee's largest LGBTQ+ festival, which takes place in June.



2. Belle Meade Historic Site
The Belle Meade Mansion was built in 1845 in the Greek-Revival style and is surrounded by the ruins of an antebellum plantation. Union and Confederate forces fought on the front lawn of the mansion during the two-day Civil War Battle of Nashville in 1864.

The massive stone columns still bear the scars of gunfire.



3. Nashville FlyBoard at Percy Priest Lake
With this Nashville flyboarding adventure, you can get away from the city. Set out on the lake after a brief safety briefing and soar over Percy Priest Lake, soaking in amazing views as you glide through the air superhero-style.

This tour is a blast, and you'll surely get a rapid adrenaline dose.


3. Jacked Up Monster Truck Joyride
Ride in a jacked-up 4×4 truck dubbed "Cowboy" and rip through Nashville. This one-of-a-kind trip includes a ride in a real monster truck, as well as information from your guide about Nashville and its surroundings.

Broadway, the Country Music Hall of Fame, Nissan Stadium, Printers Alley, Bicentennial State Park, Marathon Village, Music Row, and much more will be visited on this tour.
5. Country Music Hall of Fame & Museum


In the heart of downtown sits the Country Music Hall of Fame and Museum. The tall windows of this remarkable structure elegantly imitate piano keys.

A multi-media display featuring historical performances, costumes, instruments, gold records, and memorabilia can be found at the museum. A Cadillac once owned by Elvis Presley, a gigantic 40-foot guitar, a tour van, and a recording booth are among the other features.

There are also guided tours of the neighbouring historic RCA Studio B. Take a self-guided tour of the museum with audio support from celebrities like Dolly Parton.

You can also try to record your country music song by going to a replica of a tour van.

How to get to Nashville?


From the United Kingdom


British Airways offers direct flights from London to Nashville. Nashville flights take about nine hours. Getting to the 'Music City' is as easy as it gets.


From London, you'll fly directly to Nashville International Airport (BNA). Whether you travel in business, premium economy, or economy, travel is convenient, comfortable, and easy. You can select a trip that suits you regardless of your budget or timetable.


From Canada


If you're coming from Canada, Air Canada has direct flights to Nashville from Toronto, Montreal, Vancouver, Calgary, Ottawa, ON, Halifax, Edmonton, Moncton, Winnipeg, and St. John's, NL.


Wherever you're from Canada, you can have a direct flight to the 'Music City.'


From Australia


There are no direct flights from Australia to Nashville, but some airlines provide flights that have one or more stops. Some of the airlines that fly to Nashville are Virgin Australia, Qantas Airways, and United Airlines.


Melbourne-Nashville Intl, Sydney Kingsford Smith-Nashville Intl, and Brisbane-Nashville Intl are the most popular flight routes from Australia to Nashville.


From Italy


A nonstop flight is accessible from Leonardo da Vinci International Airport. It takes 10 hours and 35 minutes to fly from Rome to Nashville and land at Nashville International Airport.


---

Featured Image: f11photo/Shutterstock