Gay London – Ultimate Travel Guide, Hotels, Restaurants, Bars & Activities (Updated 2023)

Gay London – the capital and largest city in England and the United Kingdom – with an estimated population of 8 million, is also Europe's second-largest metropolis.


From The Tower of London and Westminster to colonialism and the Monarchy, the UK has played a major role in shaping the world.

In addition to London's rich and diverse history, the arts, theatre, and music scenes in Gay London are vibrant.

Apart from being the birthplace of the Punk Rock genre, Gay London has also produced some of the best bands in the world. These include the Rolling Stones, Queen with Freddie Mercury, Coldplay, the Spice Girls, The Who, The Sex Pistols, and Culture Club.

With the city's infinite possibilities, from the bustling pubs and restaurants of Soho, the city's gay stronghold, to Vauxhall's iconic party scene and the East End's trendy hangouts, it leaves no doubt why Gay London consistently ranks first as an LGBTQ+ destination.

Disappointment is not an option when you discover the wonders of Gay London.

There are many diverse, inclusive and accepting places around the globe. Our Gay Travel Guides will lead you in the right direction.

Remember to always check out the latest rules and restrictions before you leave.
Gay Scene in Gay London

No other place compares to Gay London's diversity and inclusion.

Many partygoers regularly go to the massive party places in Vauxhall's railway arches, the trendy East End clubs, or the various traditional gay bars and neighbourhood clubs strewn across Gay London.

Since the 19th century, Soho has been one of the capital's prominent entertainment districts. The West End of Gay London is considered the main gay district in the city where pubs are often open during the day, while clubs like G-A-Y stays open well into the morning.

All of the gay action takes place in the heart of the city on Old Compton Street. There are countless gay bars and gay clubs in the area, as well as many shops and fabulous restaurants.

Wherever you go, Gay London has a lot to offer that will satisfy your every desire.


Is Gay London Safe?

Gay London is a tourism capital, financial hub, and global centre for music, culture, universities, fashion, business, and finance.

While it is a relatively safe city, it should be noted that it is usually packed with tourists, making it an ideal location for pickpockets and con artists.

Some areas should be avoided but most parts of the city are safe to travel around. Regardless of where you travel to, your trip should go seamlessly if you practice vigilance and caution.
When to Visit Gay London?

From March to May is the ideal time to visit Gay London, with moderate temperatures and the city's parks in full bloom.

Late spring and summer are peak tourist seasons though. Hotel and airfare prices reflect this accordingly, so if you are traveling on a budget, visit Gay London during the fall and winter seasons, although remember it may be a tad chilly.

Expect the streets to be crowded with both local and international tourists during December in Gay London is crowded with both locals and visitors for the Christmas/New Year period.

Gay London is renowned for its almost constant drizzle, so an umbrella is always a good idea. It's a popular destination too, so always expect crowds wherever you go.


Gay-Friendly Hotels in Gay London
Church Street Hotel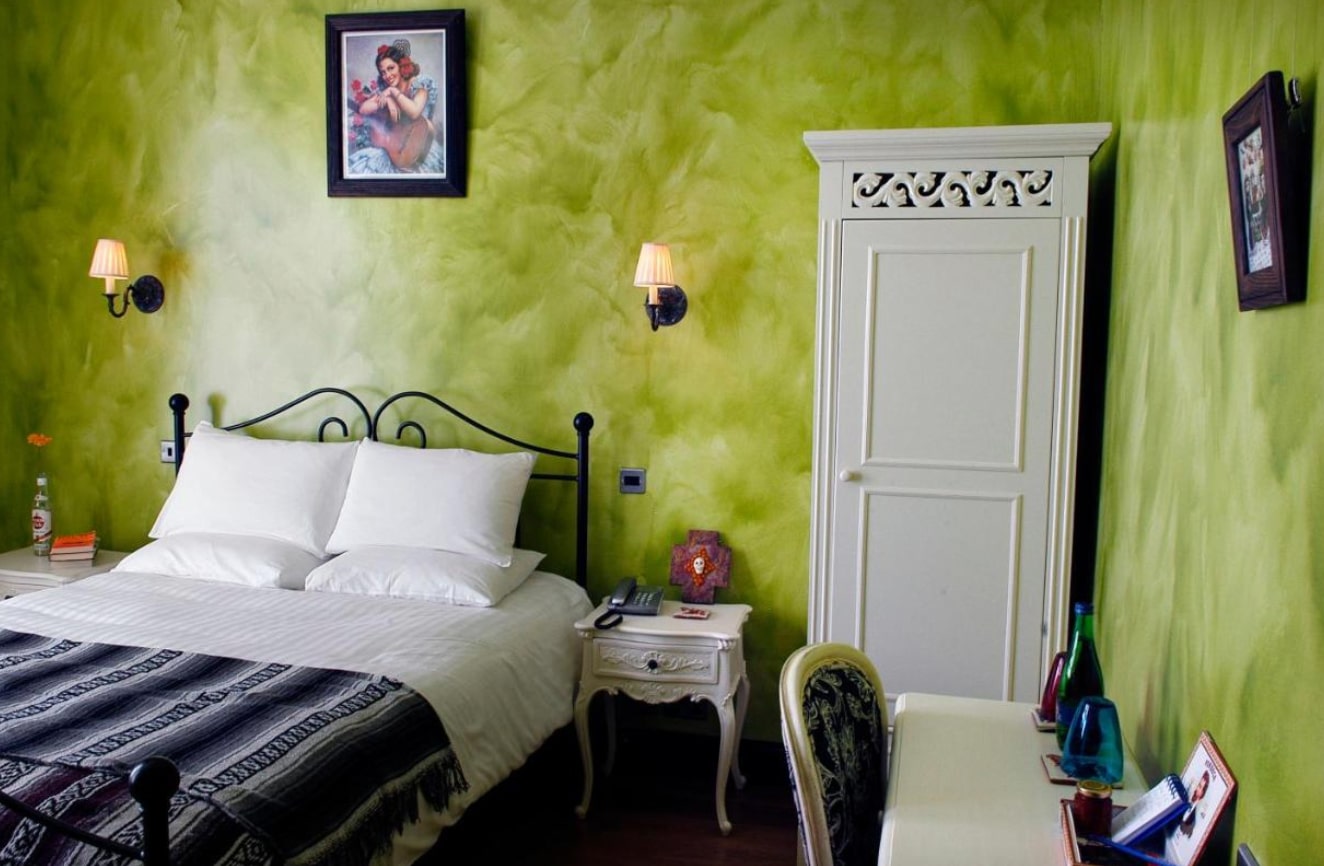 Nestled in the lively Camberwell neighbourhood of London, this whimsical boutique hotel brings the vibrant flavors of Mexico and Cuba to the heart of the city.

Adorned in a delightful array of Mexican decor, organic bathroom products, and a delicious breakfast spread, every detail has been carefully curated to ensure your stay is as delightful as possible.
Activities
Bar
Restaurant
Art Space
Salon
Price
££-£££
Location
Church Street Hotel
29-33 Camberwell Church Street, London
Contact
Call 020 7703 5984
info@churchstreethotel.com
DoubleTree by Hilton, Westminster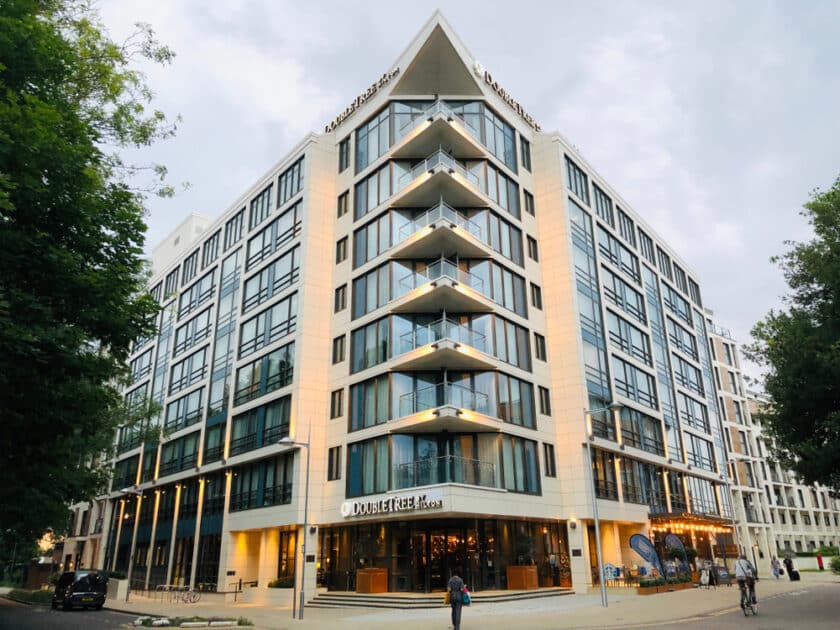 Experience the ultimate in modern luxury at DoubleTree by Hilton, Westminster – one of the most welcoming and gay-friendly hotels in London.

Step inside the hotel's elegant lobby, be greeted by the contemporary decor and plush furnishings that await you in your guest room or suite, take in the wooden furniture, and floor-to-ceiling windows, you know that you're being treated to a level of sophistication and comfort that's second to none.
Activities
Fitness Center
Bar
Bicycle Rental
Restaurant
Price
££-£££
Location
DoubleTree by Hilton, Westminster
2 Bridge Place, London
Contact
Call (866) 266-3306
No Email
The Zetter Townhouse Marylebone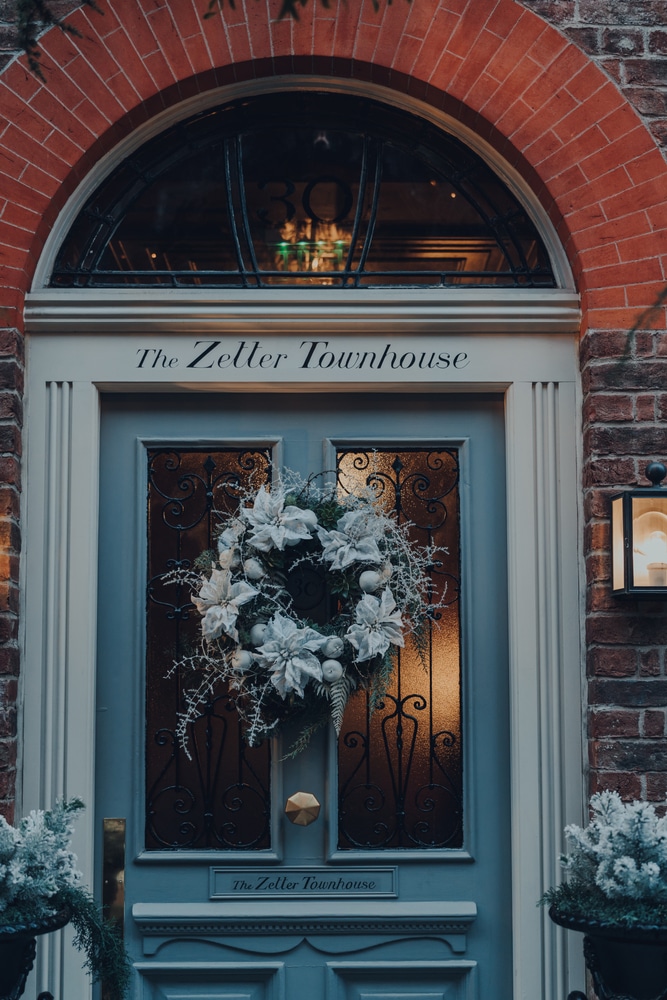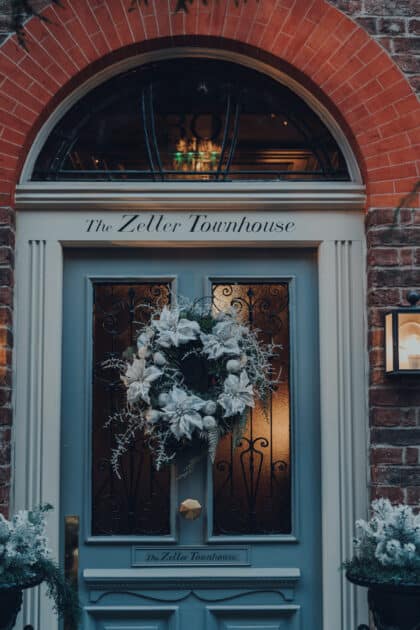 Indulge in the luxurious and eclectic world of Zetter Townhouse Marylebone, in the heart of the fashionable Clerkenwell neighbourhood. This gay-friendly hotel is a true gem, boasting European interiors and a royal flair that's sure to take your breath away.

With stunning views overlooking the cobblestoned St. John's Square, you'll be perfectly situated to explore all that London has to offer – from Hyde Park and Oxford Street to the world-renowned theatres of the West End.
Activities
Bar
Lounge
Concierge
Price
££-£££
Location
The Zetter Townhouse Marylebone
28-30 Seymour St, London
Contact
Call 0207 324 4567
No Email
Recommended:

Gay Massage London
Gay-Friendly Dining in Gay London

Modern Gay London has an astounding number of award-winning restaurants and chefs who have earned critical acclaim.

With its world-class restaurants, multicultural food scene, lively markets, street food, pop-ups, and supper clubs, the city has risen to the top of the heap of the world's great gastronomic capitals.
1. Balan's Soho Society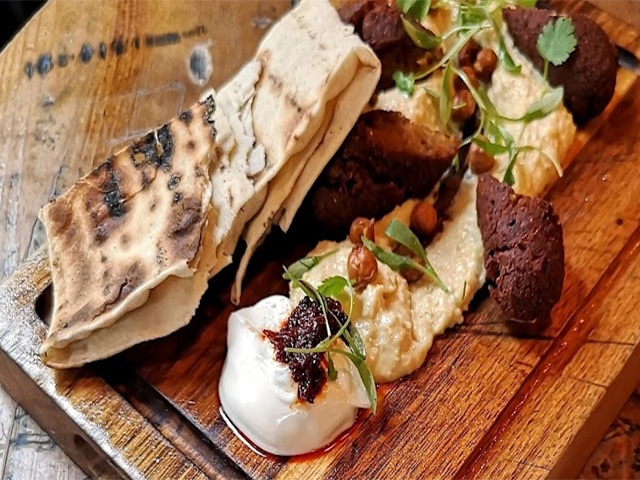 This restaurant on Old Compton Street, first opened its doors in 1987. Balans is open 24 hours a day and serves breakfast, lunch, and dinner.
| | |
| --- | --- |
| Types of Food | All Day Brunch, Sandwiches, Steak, Chicken, Pancakes |
| Price | ££ |
| Location | 60 – 62 Old Compton Street, London |
2. Wagamama Soho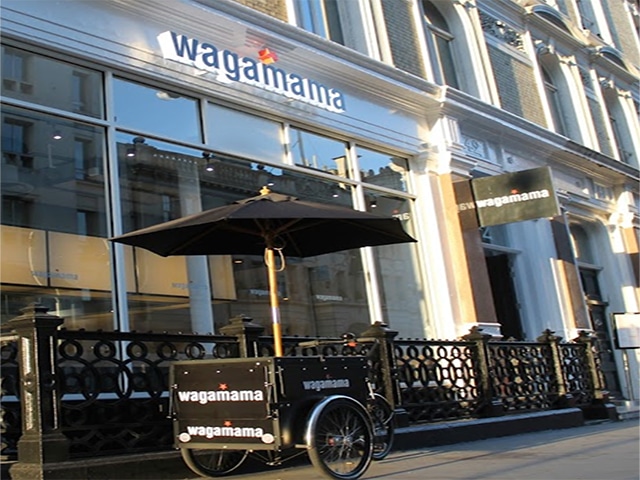 Wagamama's first location, near the British Museum in Central London, began in 1992 and was an instant hit.

It is now a Japanese restaurant chain with locations around the UK and the world. Known for its healthy cuisine and modern, minimalist interior design, the Soho branch of Wagamama draws a health-conscious gay clientele.
| | |
| --- | --- |
| Types of Food | Ramen, Donburi, Teppanyaki, Curry, Soulful Bowls |
| Price | ££ |
| Location | 81 Dean Street, Soho, London |
3. Randall and Aubin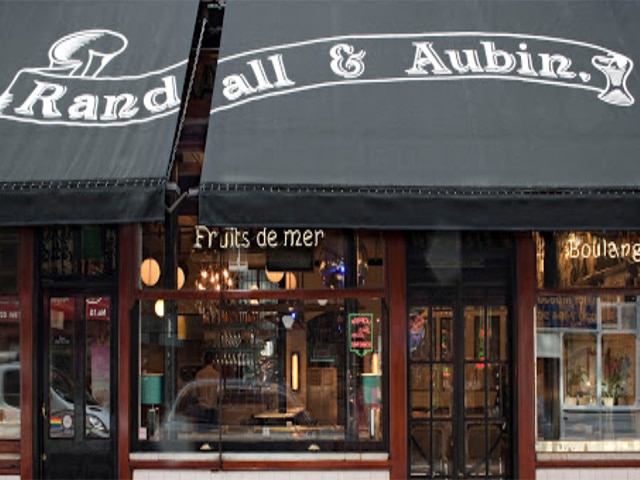 Randall & Aubin is a popular champagne and oyster bar specializing in seafood with a warm and inviting ambiance.
Types of Food
Chicken, Seafoods, Vegetables
Price
££
Location
14-16 Brewer Street,
Soho, London
4. Tayyabs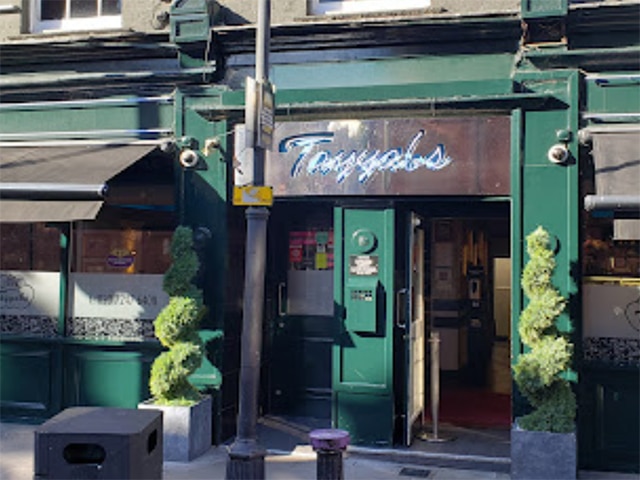 This family-run Indian restaurant in ancient Whitechapel was founded by Mohammad Tayyab over 30 years ago.
| | |
| --- | --- |
| Types of Food | Lamb Chops, Chicken, Mixed Grill, Dry Meat |
| Price | ££ |
| Location | 83-89 Fieldgate St, Whitechapel, London |
5. Dalston Superstore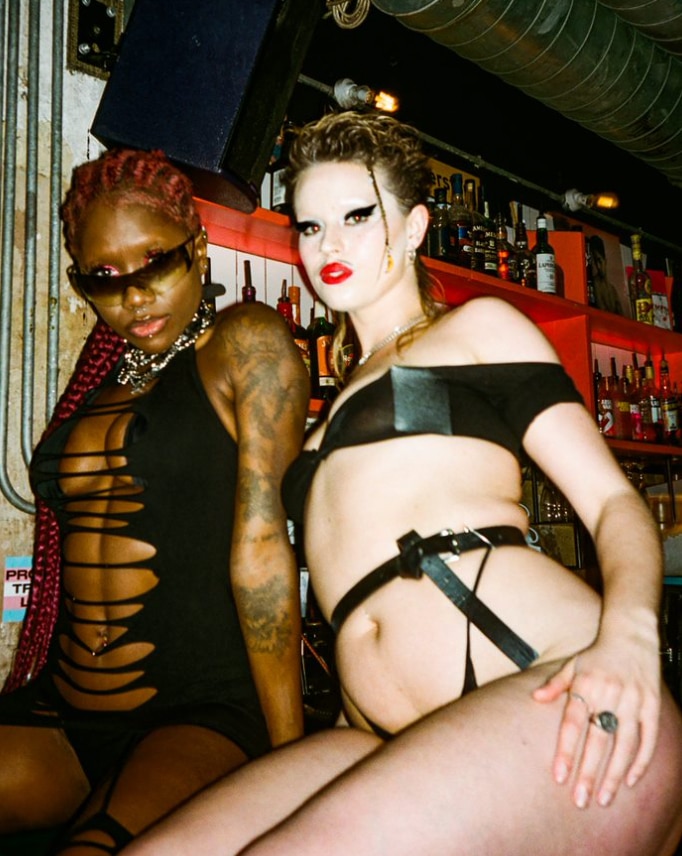 Dalston Superstore is the ultimate destination for foodies, art lovers, and party-goers alike.

During the day it serves up a delicious array of seasonal salads, mouthwatering burgers, and tasty sides, but when the sun goes down it transforms into an LGBTQ+ bar and nightclub.
| | |
| --- | --- |
| Types of Food | Seasonal Salads, Burgers, Sandwiches |
| Price | ££ |
| Location | 117 Kingsland High Street, Dalston, London |
Gay-Friendly Bars & Clubs in Gay London
1. G-A-Y Bar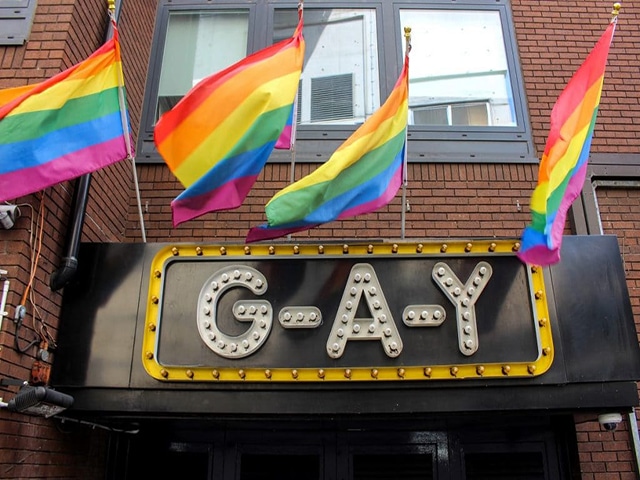 G-A-Y Bar in Soho has everything you'd expect: cheap drinks on weekdays; a young crowd; and a lot more.

It's three stories high, with a designated girls' room on the first floor and music videos on plasma screens.
| | |
| --- | --- |
| Price | $-$$ |
| Food and Drinks | Both Offered |
| Location | Old Compton Street, Soho, London |
| Contact | +44 20 7494 2756 |
| Website | No Website |
2. Comptons of Soho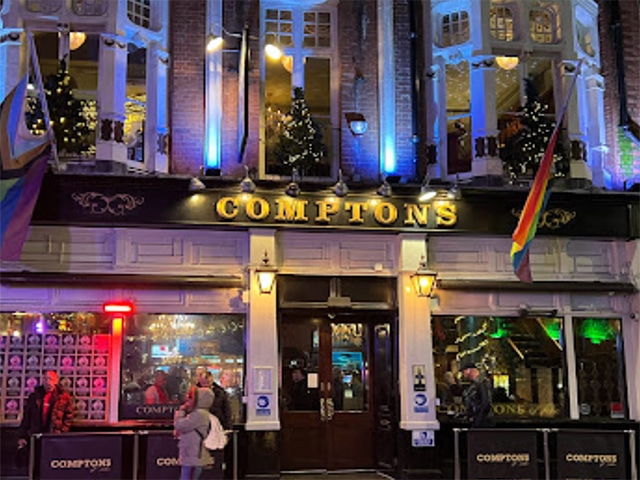 Comptons of Soho has been a part of London's gay scene since June 1986. It has a wide selection of beers as well as food.
3. Rupert Street Bar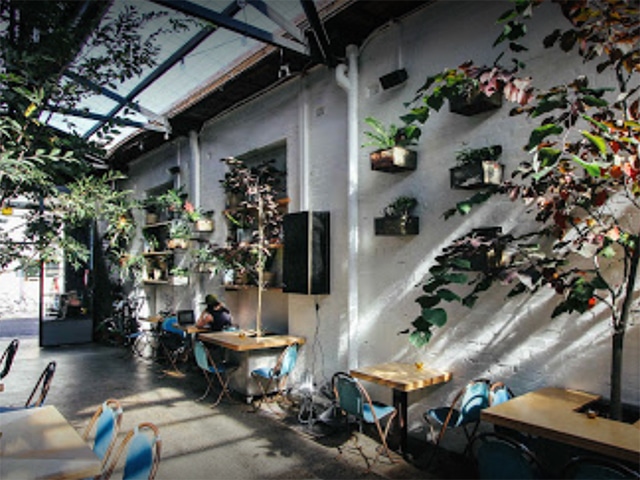 Soho's fanciest LGBTQ+ bar is Rupert Street. The ideal setting for fabulous celebrations, mouthwatering cocktails, or people-watching while sipping champagne.
4. The Yard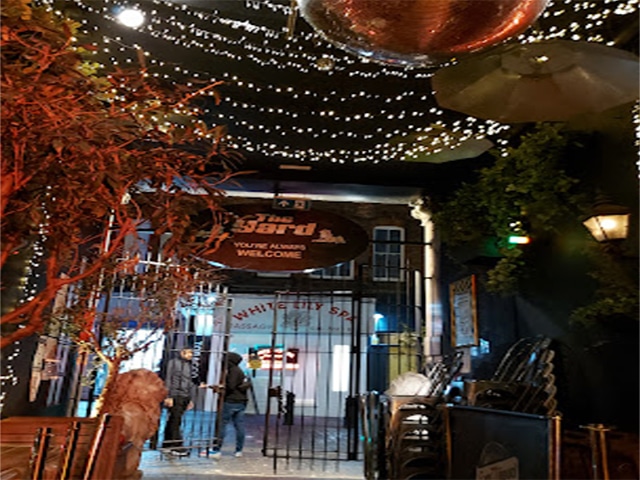 The Yard Bar is a friendly traditional gay pub that has DJs playing a host of tunes every Friday, Saturday, Sunday, and Monday.

It's a patio and loft pub on a popular Soho street with a diverse LGBTQ+ clientele. The downstairs alfresco area has subdued lighting and wooden banquettes.

The loft bar on the second floor offers stylish leather sofas and a smoking terrace.
5. Ku Bar
This huge LGBTQ+ venue, located on the outskirts of Soho's Chinatown, is consistently rated London's best.

Ku is a little more upscale than local rival G-A-Y, but it draws a similar clientele and similar atmosphere.

Please pop in and say hi to Gary Henshaw and his team – tell him GayFriendly.com sent you (CEO Brett Hayhoe).
Gay-Friendly Activities and Attractions in Gay London
1. The View from The Shard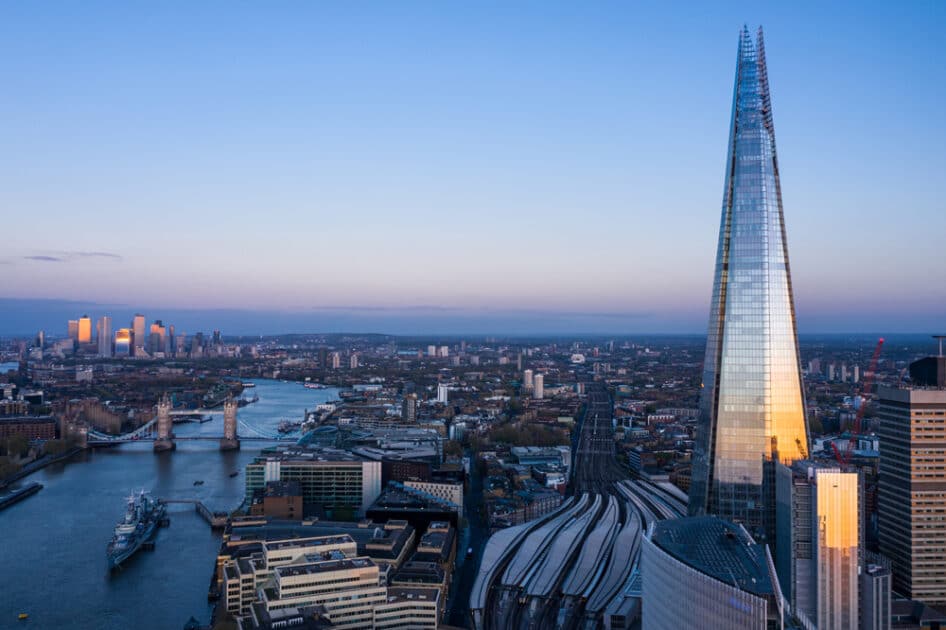 With views spanning up to 40 miles, soar far above London and take in the city's famed skyline from a new viewpoint (64 km).

The View from The Shard's observation deck, which is 800 feet (244 meters) above Western Europe's highest structure, is the London Eye, St Paul's Cathedral, and Wembley Stadium.
| | |
| --- | --- |
| Activities | Sightseeing |
| Location | Railway Approach, London |
| Price | from £45.00 per person |
| Availability | All Year Round |
2. The London Eye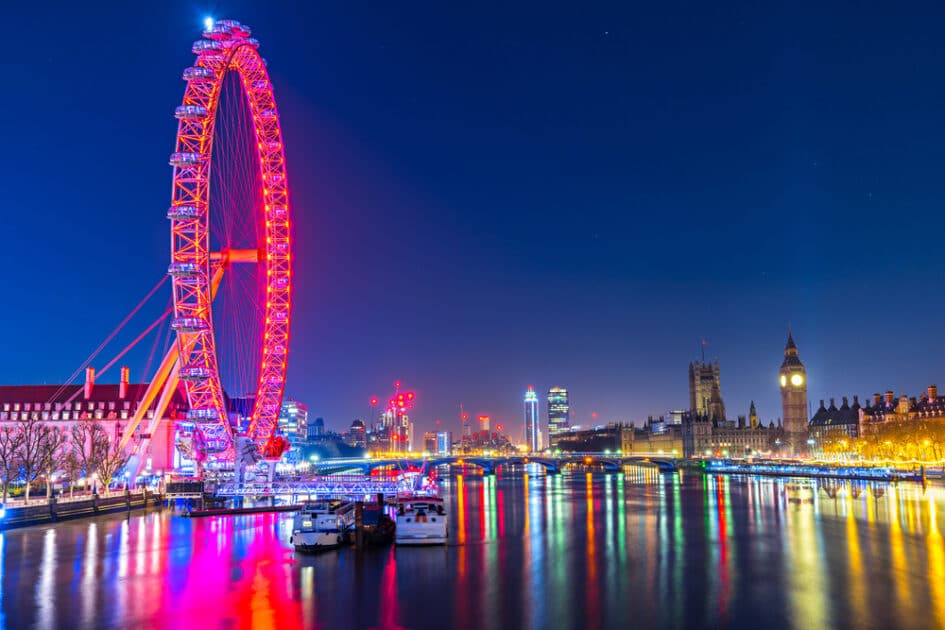 Climb aboard one of the London Eye's 32 glass capsules for breathtaking views of some of the city's most famous landmarks.
| | |
| --- | --- |
| Activities | Sightseeing |
| Location | South Bank of the River Thames |
| Price | Starting from £24.50 / person |
| Availability | All Year Round |
3. Hop-on Hop-off Bus Tour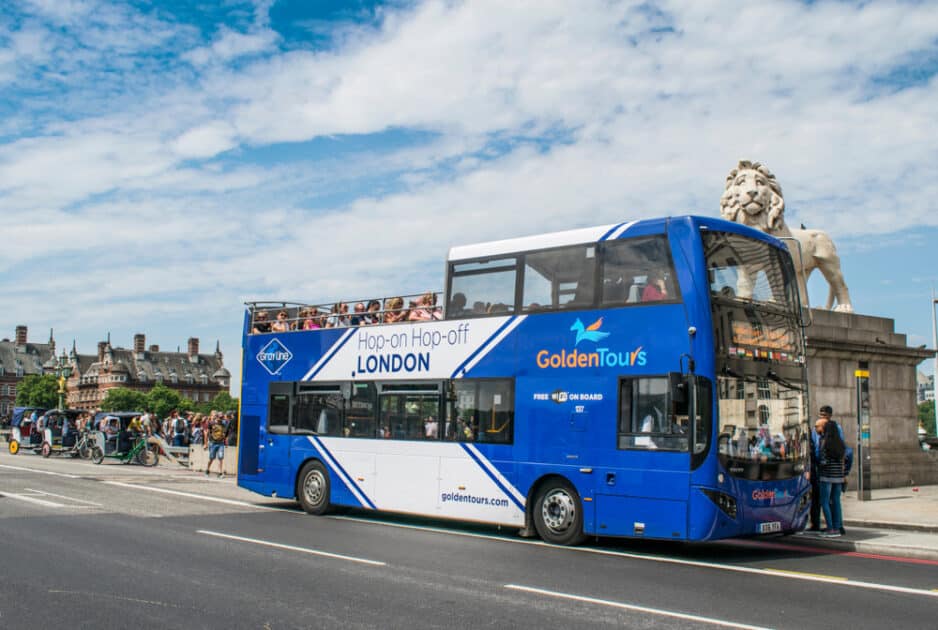 A hop-on hop-off bus tour is a great way to make the most of your trip to London. You may see iconic places and jump on and off the bus as frequently as you wish.

Buckingham Palace, the London Eye, and St. Paul's Cathedral are among the famous sights you'll see along the way.
| | |
| --- | --- |
| Activities | Historic Landmarks Tour, Sightseeing, Guided Walks |
| Location | London |
| Price | Beginning at £28.00 / person |
| Availability | All Year Round |
4. Emirates Airline Cable Car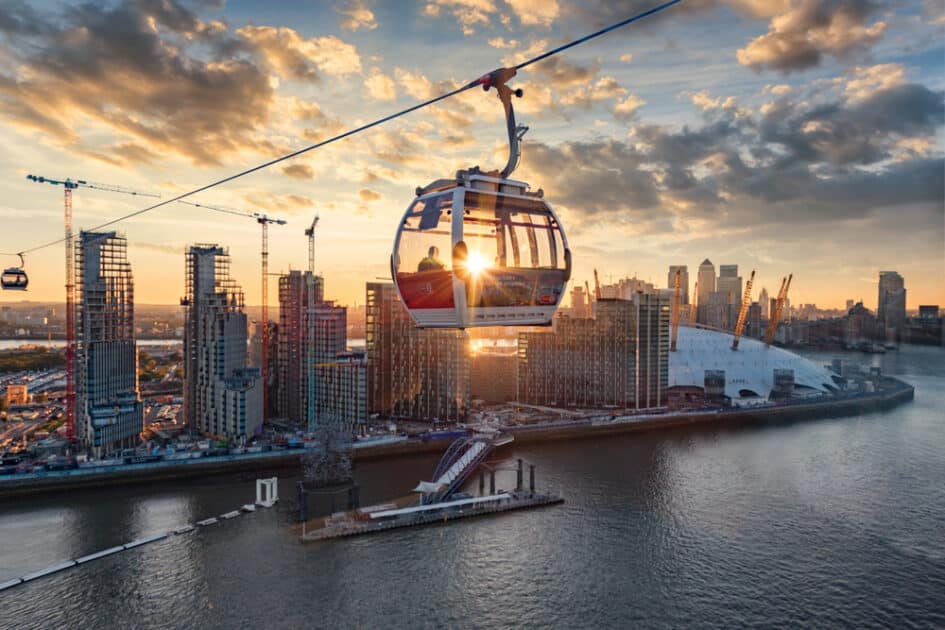 Glide far above the Thames on the Emirates Airline cable car. Departing every 30 seconds from the Greenwich Peninsula and the Royal Docks, it offers breathtaking views of the city.
| | |
| --- | --- |
| Activities | Cable Car Riding, Sightseeing |
| Location | Edmund Halley Way, London |
| Price | From £8.00 / person |
| Availability | All Year Round |
How to get to Gay London?
From Canada
You take an Air Canada flight from Montreal to London, which will take 6 hours and 30 minutes.
From Australia
You may fly from Sydney Airport to London, but it will take 23 hours and 30 minutes.
From Italy:
You may fly from Rome Fiumicino Airport to London for 2 hours and 35 minutes.
From the United States
You can fly for 7 hours and 25 minutes from Washington Dulles International Airport to London.


---
Featured Image: Adel Newman/Shutterstock
Featured Image: Luciano Mortula – LGM/Shutterstock
Featured Image: Stefan-Kadar/Shutterstock
Featured Image: Sven Hansch/Shutterstock
Featured Image: Mazhar Khan Pathan/Shutterstock
Featured Image: Alena Veasey/Shutterstock