Gay Birmingham, UK – Ultimate Travel Guide, Hotels, Restaurants, Bars & Activities (Updated 2023)
Gay Birmingham UK – a large city and a metropolitan borough in England's West Midlands. It is the United Kingdom's second-largest city, second-largest metropolitan area, and third-largest urban area.



Gay Birmingham offers a wide range of gay-friendly hotels, restaurants, bars, and activities for visitors to enjoy.

Gay Birmingham UK has world-class galleries, inspirational museums, stunning gardens, architectural treasures, and excellent heritage attractions, and is the home to Cadbury World.

It's also known for its dining scene, which includes everything from the flavourful family-run diners of the Balti Triangle to Michelin-starred restaurants.

At the breathtakingly chic Grand Central complex, you can fulfill your fashion thirst at the Bullring or Mailbox Malls, or go directly from the train to the shops.

From exploring the city's hidden underground canals with an expert guide to seeing the BBC's headquarters to getting creative at the Custard Factory, there's something for everyone.

With its famous gay club nights and Gay Birmingham Pride – the UK's largest two-day LGBTQ+ celebration – the city boasts a large gay community and a thriving LGBTQ+ scene, making it an ideal destination for gay couples or individuals.

If you are thinking about going somewhere else you can try other Gay Travel Guides.

Remember to always check out the latest rules and restrictions before you leave.
Gay Scene in Gay Birmingham, UK
The gay scene in Gay Birmingham UK is well-established, having its own Gay Village affectionately referred to as the city's "gaybourhood."

In the 1970's Birmingham's Gay Village began with the Windmill Bar and the Nightingale Club as its focal points. There are now numerous LGBTQ+ friendly businesses, as well as a lively nightlife.

During the day, you'll find a variety of shops and cafes to explore, while at night, bars and clubs come alive. In addition, the Birmingham Pride LGBTQ+ celebration is held in this district every May bank holiday weekend.

Gay Birmingham UK LGBTQ+ scene is centered around Hurst Street on the city's south side, just minutes from the Hippodrome, the Bullring, and the Chinese Quarter, where a diverse range of LGBTQ+ shops, bars, clubs, and businesses can be found.
Is Gay Birmingham, UK Safe?
Although Gay Birmingham UK isn't the safest city in the UK, you shouldn't be afraid to visit.

Although some risky areas should be avoided, it is generally safe to go to, and if you exercise common sense, your vacation should go smoothly, and you can also avoid unpleasant situations.
Best Time to Visit Gay Birmingham, UK
Gay Birmingham UK is an excellent year-round destination with mild temperatures and significantly fewer tourists than other British cities like London or Manchester.

The best season to visit Gay Birmingham UK is from April to June when the weather is at its finest and you can enjoy outdoor activities such as shopping and sightseeing.

The best time to visit if you want some alone time or to relax and get away from the crowds is from September to October when the city is least crowded.


Best Gay-Friendly Hotels in Gay Birmingham UK
Hampton By Hilton Broad Street

Just a 10-minute walk from popular attractions such as Arena Birmingham, the ICC, and the National SEA LIFE Centre, this Broad Street hotel is the perfect base from which to explore the city.

The hotel includes a complimentary hot breakfast and free WiFi for all guests.

If you are looking to explore further afield, the Birmingham Museum & Art Gallery and the Bullring & Grand Central shopping centre are just a mile away.




Ibis Styles Birmingham Centre

ibis Styles Birmingham Centre is a unique hotel that acts as a guide to the city. The front desk features a colourful, intricate mural of the Bullring, and bespoke industrial-themed decor can be found throughout all bedroom floors.


Guests can enjoy free WiFi, round-the-clock refreshments, a welcoming bar, hearty breakfast spreads, and relaxed noon check-outs, ensuring a restful stay from start to finish.
Malmaison Birmingham

Experience comfort and style at Malmaison Birmingham, in the heart of the city centre, adjacent to Birmingham New Street station.


The hotel's 193 beautifully styled rooms and suites offer first-class facilities and amenities to ensure your utmost comfort. Enjoy big, comfortable beds, moody lighting, and invigorating power showers during your stay.
Recommended:

Gay Massage in Birmingham

Gay-Friendly Dining in Gay Birmingham UK
Gay Birmingham UK restaurants provide cuisine from all around the world.

Michelin-starred restaurants, family-owned eateries, street dining, the world-famous Balti Triangle, farmers' markets, afternoon teas, and much more can all be found there.
1. The Loft Lounge

The Loft is in the heart of Gay Birmingham, next to the Birmingham Hippodrome, Arcadian, and a stone's throw away from New Street Station.

The Loft specialises in premium spirits, cognacs, and crafted beers, all while serving fresh, delicious homemade food in their award-winning and weatherproof garden, which is open all year with blankets added for cold winter nights.
2. Côte Leamington Spa

Cote is a modern French restaurant that serves some of the country's most classic and straightforward dishes. Brunch, a la carte, and a children's menu are all available.
3. Mylahore Café

Chef serves both British and Indian cuisine – including BBQ ribs, chicken steaks, lamb karahi, falooda, tea, chocolate frappes and mango lassi.

The stunning decor and inviting ambiance make guests feel at ease.
4. Ju Ju's Café

Ju Ju's arose from a passion for delicious, old-fashioned home cooking produced with fresh ingredients.

They are known for their weekend breakfast and brunch business, as well as their Sunday Roast and great hug-on-a-plate comfort food.

Ju Ju's also offers sassy service, classic wines, cocktails, and a lovely canal-side setting.
Gay-Friendly Bars and Clubs in Gay Birmingham UK
Gay Birmingham UK nightlife is legendary, with everything from massive clubs hosting top DJs to underground live events, as well as a plethora of bars, comedy nights, and karaoke bars – this is a city that knows how to have a good time.

Whether you're looking for the best night you've ever had or simply some fun things to do on a Friday night, Gay Birmingham UK has you covered.
1. Missing Bar

Located in the heart of the Gay Village in Gay Birmingham UK, Missing offers a wide range of entertainment, including cabaret, karaoke, strippers, and game shows, and is popular with the LGBTQ+ locals.
2. Loft Bar & Kitchen

This contemporary establishment in the centre of the Gay Village, attracts a diverse, smart crowd day and night.

The Loft Lounge is an award-winning, elegant bar and restaurant that serves delicious meals in a modern setting with excellent service.
3. Equator Bar

This high-profile popular café/bar on Hurst Street in the heart of Birmingham's Gay Village attracts a mixed, welcoming crowd.

Enjoy superb bar food and a wide selection of drinks while relaxing in modern and simple surroundings. Equator Bar serves coffee and light meals during the day and has full bar service in the evening.
4. The Wellington

The Wellington is a popular pub right off bustling New Street in Gay Birmingham, which is especially packed at weekends.

Locals flock to the "Welly" on Friday nights for karaoke and Saturdays for drag shows. The first Wednesday of every month, it hosts MGM (Midlands Gay Mature Gay Men) night.
5. The Fox

The Fox is the only gay bar in the neighbourhood that caters to gay women and their friends.

At The Fox, women, men, gay, straight, transgender, and pretty much anyone can socialise, let loose, and forget about their problems.

The Fox is open from Thursday through Sunday.
6. The Village Inn

The Village is a great place to go for a fun night out, with a variety of entertainment every night.

It's one of Gay Birmingham UK's oldest and most popular gay bars known for its high-quality drag cabaret productions and themed nights.

Every Friday and Saturday night, Village Underground is open beneath the main bar.
7. Sidewalk Bar & Restaurant

Sidewalk is a lively bar in the heart of the gay village.

On Hurst Street, Sidewalk, once known as "Angels," is a large gay village bar and restaurant. This newly restored space now has a cool warehouse vibe from San Francisco.

The Sidewalk bar and restaurant has two levels and features a variety of themed nights. Open 'til late on weekends.
8. The Fountain Inn

A popular gay bar in the Gay Village, right off Hurst Street, The Fountain Inn is divided into three zones: the front bar; the pool bar; and the men-only cruise zone.

There is a covered smoking area in the garden. The Fountain is also a tiny hotel and is one of the few options for lodging in the Gay Village.
Gay-Friendly Activities and Attractions in Gay Birmingham UK
Whether you want to get out into the parks and countryside, participate in sports, sample their fantastic food and drinks, or simply unwind with a soothing spa holiday, there are plenty of interesting things to do in Gay Birmingham UK.
1. Broad Street

A trip to Broad Street, Birmingham's premier shopping district, can help you select the ideal gifts to take home.

In this walkable district, you'll find top-notch restaurants and a vibrant theatrical scene.
2. Bullring Shopping Centre

The Bullring is an historic shopping centre that well suits Birmingham's reputation as the 'city of a thousand trades.' Once a bustling market square for meat and horses, the Bullring is now a huge retail complex with a cutting-edge design.

Admire modern architecture, browse the shops, and grab a bite to eat in the food court.
3. Warwick Castle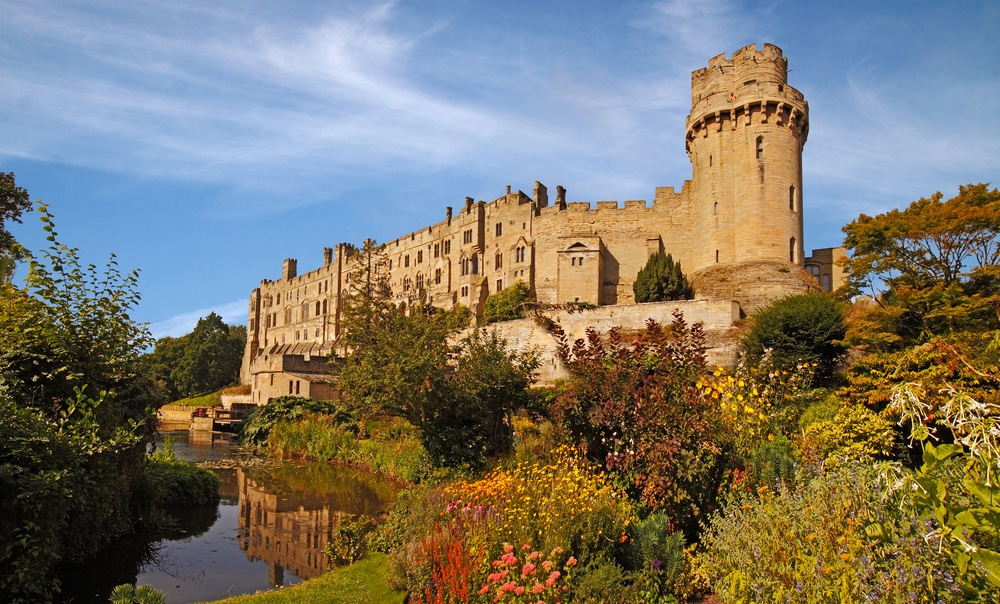 In one of England's finest medieval fortresses, you can immerse yourself in 1,100 years of British history.

Warwick Castle is one of Europe's most fascinating historic places, with spectacular events and activities, spellbinding storytelling, and exhilarating experiences all year round.
4. National Motorcycle Museum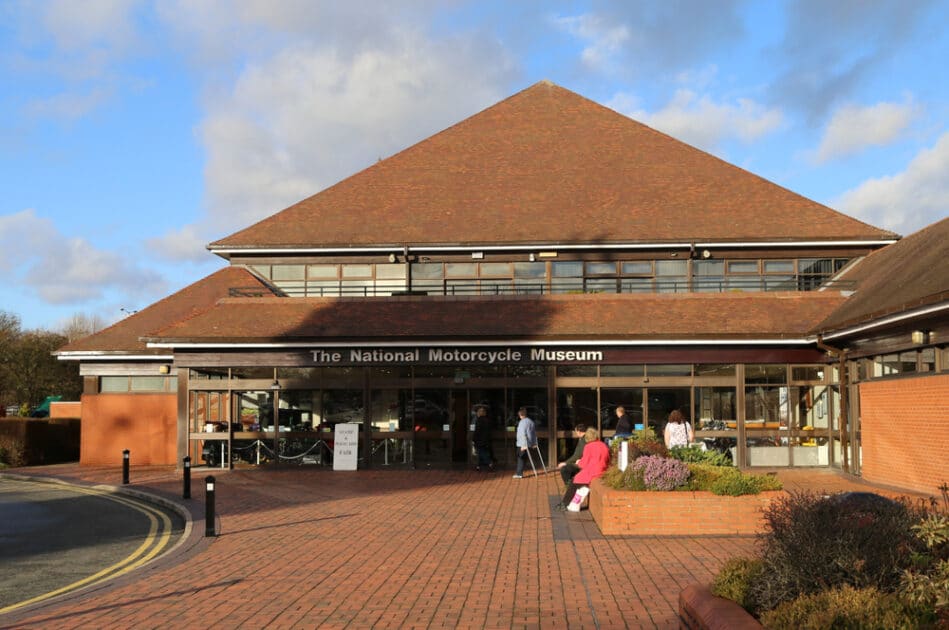 The National Motorcycle Museum is conveniently located in what was once known as the world's workshop capital.

With over 1,000 British motorcycles and 161 manufacturer's marks in the collection, and approximately 850 on display, this is the world's largest collection of British motorcycles.
5. Indoor Climbing Experience at The Bear Grylls Adventure

Get ready for an indoor climbing adventure unlike any other. Before attempting belay climbs, warm up by bouldering routes inspired by Fontainebleau's massive formations and El Capitan's iconic face.

Paths, like the mountains, are constantly changing. There are several terrains, courses, and levels to challenge everyone, regardless of your skill level.
Top 10 things to do in Birmingham, UK
Enjoy the Glee Club – A glee club is a musical ensemble that generally specializes in performing short songs. They have been delivering the best comedy, music, and special events to Birmingham since 1994.

On Thursday, Friday, and Saturday nights, catch their comedy shows; for special events, enjoy an evening with cultural greats such as John Cooper Clarke and the late Howard Marks; and informative events such as the BBC Music Awards and talks, among others.

You can even get glee food and drinks ahead of time to avoid lines during their performances.


Spend an evening of bowling at Lane 7's 10-pin alley – It looks out over the canal basin, which is a lovely spot to be on a summer evening.

You will taste delectable foods such as brioche-bun burgers and spend quality time in a complete bar that offers everything from beer, wine, and spirits to cocktails and alcoholic milkshakes.

They also offer the best ten-pin bowling lanes in the world, and you can rent the bowling area for private use.


Visit the Digbeth Dining Club for a meal – Digbeth Dining Club has been serving unusual and delectable food to the Birmingham community since 2012. Digbeth Dining Club has made a name for itself as a one-stop-shop for food, music, and entertainment.

They have been able to demonstrate their particular brand of fun by collaborating with cultural, art, and music organizations, festivals, and large events. Their food is freshly prepared using a variety of inventive cooking techniques to optimize flavor and spectacle.

They are incredibly convenient and accessible to everybody year-round, whether for after-work drinks, a family evening out, or late-night partying.


Visit the Birmingham Royal Ballet to see a ballet performance – Birmingham Royal Ballet is a world-class classical ballet company known for its excellence, creative innovation, and social responsibility in its interactions with audiences and communities in Birmingham, the United Kingdom, and around the world.

Celebrate the holidays with Birmingham Ballet's Nutcracker, Swan Lake, the story of the charming Princess Odette, who was miraculously transformed into a swan by a sorcerer and gloriously saved by the heroic Prince Siegfried, and the new Mutt-cracker twist, incorporating a classic narrative.

Make your Christmas one remember.


Go crazy over a ping pong in Serve – Serve is a vibrant new social entertainment brand in Birmingham that offers insight, information, and expertise to anyone trying to make Birmingham a more active city and a healthier place to live, and learn, work, and play.

The lights dim at night, and the tempo picks up with cocktails, delectable slider menus produced with local organic foods, guest DJs, and workshops from ping pong's biggest names. You can add to your enjoyment by playing ping-pong.


Play bingo at Buzz Bingo and have a great time – Buzz Bingo, previously Gala Bingo Birmingham Kingsbury Road, is located at Wren Kitchens' Ravenside Retail Park. This purpose-built club provides a comfortable and welcoming environment in which to enjoy all of your favourite games.

Get a chance to win hundreds of pounds in prizes given away every session, as well as other bonuses and promotions to make the experience even more enjoyable. You may get daily updates on these benefits by liking their Facebook page.

After a day of excitement, stop by their complete bar and dinner, which offers all of your favourite drinks, freshly prepared meals, snacks, and delectable desserts. Don't be left out!


Visit Symphony Hall for a classical music evening – Symphony Hall, which was opened in 1991, is widely regarded as the best concert hall in the United Kingdom. The hall hosts the City of Birmingham Symphony Orchestra as well as prominent international orchestras.

The Hall is a significant part of the city's life, and it is frequently utilised for community events, graduation ceremonies, and conferences, with over 370,000 people attending over 320 events each year.

It's excellent for music and comedy fans, as it features the best jazz, world music, folk, rock, pop, and stand-up comedy from around the world. Come take in all that Symphony Hall has to offer.


Go big at Grosvenor Casino – With several Blackjack, Roulette, and Poker tables, as well as 20,000 GBP (26,195 USD) Jackpot Slots, Grosvenor Casino Broad Street is one of the top daytime or nighttime leisure destinations in Birmingham.

All major athletic events, including UFC, are broadcast on multiple screens throughout the casino, as well as a 10-foot-wide drop-down projection screen.

From seven o'clock in the evening, dine at their restaurant, which serves contemporary high-quality food, or visit their opulent bar, which features handpicked wines, beers, and spirits from across the world.

Grosvenor Casino Broad Street offers a wide range of entertainment.


Relax and rejuvenate at Resorts World Birmingham – Resorts World Birmingham is a Birmingham entertainment complex. It has a wide variety of restaurants and bars, both family favourites and discoveries, as well as a little outlet shopping from top brands.

Bring your family to the Genting International Casino, which features a theatre, virtual reality, and retro gaming, as well as the gorgeous Genting Hotel and premium Santai Spa.

Whether you're looking for your personal best from their athleisure and outdoor brands, a beauty bargain from the Beauty Outlet, or something unique for a present, there's so much under one roof at their outlet locations.


Get a German Doner Kebab – Doner Kebab, a German fast-food chain, is notable for reinventing traditional kebabs in a healthy and nutritionally balanced way.

All of their dishes are made with fresh, high-quality ingredients, resulting in a nutrient-dense gourmet food experience that is free of preservatives and additives and can be enjoyed at any time of day or night.

Check-in and order something unusual, such as the doner lahmacun wrap, cheese chilli bits, flaming fries, melted nacho cheese sauce, and don't forget to order their distinctive kebab, produced from high-quality ingredients that are only available at Doner Kebab Restaurants.



How to get to Gay Birmingham, UK
From Canada
Birmingham in the United Kingdom is indeed one of the best destinations to be ever visited. If you are from Canada and want to discover the beauty of Birmingham, riding in a plane is the best option to get to Birmingham.

Air Canada offers a two-stop flight from Ottawa to Birmingham, this flight will depart from Ottawa Macdonald Cartier International Airport which will take about 14 hours and 15 minutes to take off at Birmingham International Airport.
From the United States
Even though there's Birmingham in the United States, it is better to visit both places. If you are from the United States and want to visit Birmingham in the United Kingdom, taking an airplane is the best option to get there.

Delta Airlines provides a two stops flight from Washington to Birmingham, UK. This entire flight will take 12 hours and 30 minutes to arrive at Birmingham International Airport from Ronald Reagan National Airport.
From Italy
If you are from Italy and want to capture the beauty of Birmingham, riding in an airplane is the best and fastest method to get to Birmingham.

Lufthansa Airlines offers a one-stop flight from Rome to Birmingham, from Fiumicino-Leonardo da Vinci International Airport it will take 4 hours and 40 minutes to arrive at Birmingham International Airport.


Gay Italy – Ultimate Travel Guide, Hotels, Restaurants, Bars & Activities


From Australia
If you are from Australia and want to visit Birmingham, air travel is the most convenient way to get there.

You can book a flight with Qantaslink-Sunstate Airlines from Canberra to Birmingham, this whole flight will take 27 hours and 40 minutes to take off and land at Birmingham International Airport from Canberra Airport.

---
Featured Image: Caron Badkin/Shutterstock
Featured Image: Jason Wells/Shutterstock
Featured Image: Tony Brindley/Shutterstock
Featured Image: Wozzie/Shutterstock
Featured Image: Ceri Breeze/Shutterstock