15 Best Gay Comics of All Time
Comics have always been a fun pastime, and unless you live in a remote area, I'm pretty sure you know what they are. Comics are a form of visual storytelling that frequently incorporate text or other visual elements to convey ideas through imagery.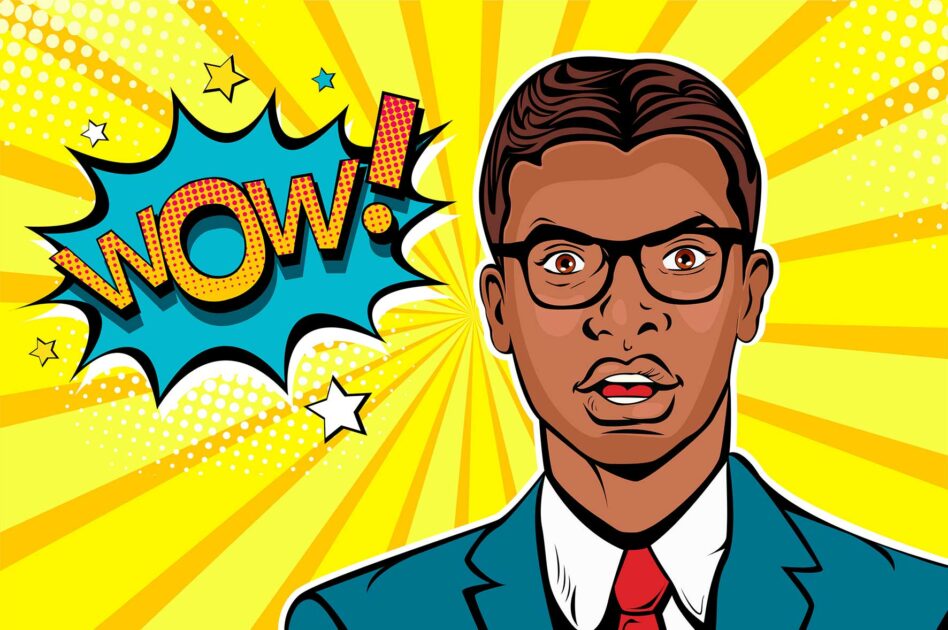 Usually, it looks like a series of picture panels. Dialogue, narration, sound effects, and other information can be indicated through text-based tools such as speech balloons, subtitles, and onomatopoeia.

As a result, we can conclude that gay comics are pictures with characters and speech bubbles containing conversation.

Which story might it be? Regardless of whether it is a love story or a friendship, we will undoubtedly enjoy it as long as it is gay.

From its concept, substance, and structure, we may assert that comics are one-of-a-kind human inventions. Several authors are now developing new comic book styles, including one called "Gay Furry Comics."

Other than a standard comic, certain writers "clearly those who are part of the LGBTQ+ family" broadened their imagination, resulting in the creation of the FURRY COMIC, GAY COMIC, and many more, and this results in another entertaining experience and story to which gays can undoubtedly connect!

A gay comic book is a comic book that, in the eyes of many, embraces love and all that it entails. These cartoons will strike your heart, whether you're straight, gay, or somewhere in between.

The gay comics genre has something for everyone, from coming-out tales to love triangles.
Bloom by Kevin Panetta and Savanna Ganucheau
19 volumes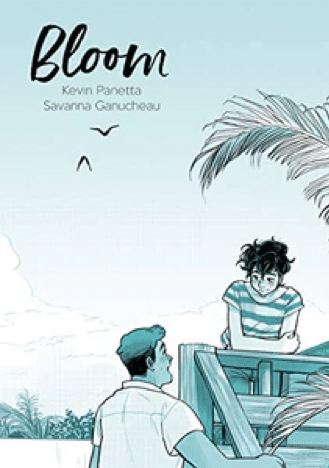 Ari, a recent high school graduate with aspirations of moving to the big city to pursue a career in music, is the main character of Bloom, a love story that takes place in a bakery.

He is confined to working at a struggling bakery alongside his family.

Although baking is undoubtedly not Ari's favorite job, a lot of that begins to change when he meets Hector, who enjoys it just as much as Ari does.

Together, they bake batch after batch of bread during the entire summer, which ultimately transforms Ari's viewpoint.

It is a peaceful, slow-moving story about what occurs when you let go of predefined goals and notions for your life in favor of following your heart.
Romance: 4/5 Plot: 3/5 Visuals: 4/5 Sex appeal: 4/5

Score: 15/20
Artifice by Alex Woolfson and Winona Nelson

2 Volumes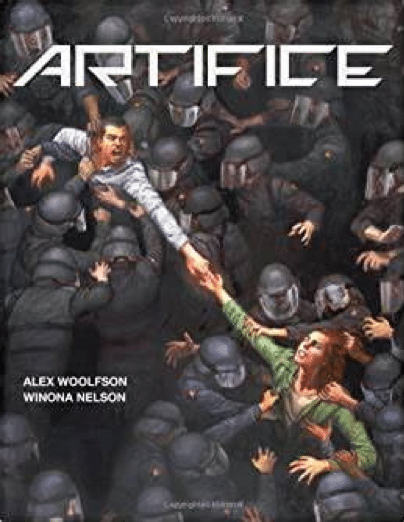 Artifice might be the LGBTQ+ comic you've been looking for if you appreciate good sci-fi fiction. It's a thrilling experience that makes you wonder a lot about what it means to be human.

It tells the tale of a formidable robotic soldier who botches his most recent mission for his corporate masters.

Deacon is acting inappropriately, which infuriates the corporation, so they send him to meet with a robopsychologist, who is on a mission to learn his secrets and make sure he never does so again.

The narrative is jam-packed with romance, action, and intricate world-building.
Romance: 4/5 Plot: 3/5 Visuals: 3/5 Sex appeal: 2/5
Score: 12/20
Jay and Jae by Artboymilo
41 Volumes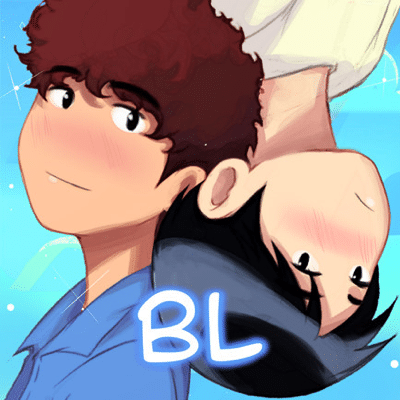 A real slice-of-life comic that exposes the realities of being a gay couple . These characters are immediately recognisable as being relatable; they have a quirky, interesting, and romantic nature, but always in a humorous way.

There are so many different feelings that may be felt in this comic that it could be classified as "mixed emotions."

This webcomic is assuming that third-wheeling a relationship may actually be rather wonderful with all of the funny, charming, and occasionally naughty stuff.
Romance: 3/5 Plot: 3/5 Visuals: 3/5 Sex appeal: 2/5
Score: 11/20

You Brought Me the Ocean by Alex Sanchez and Julie Maroh

5 Volumes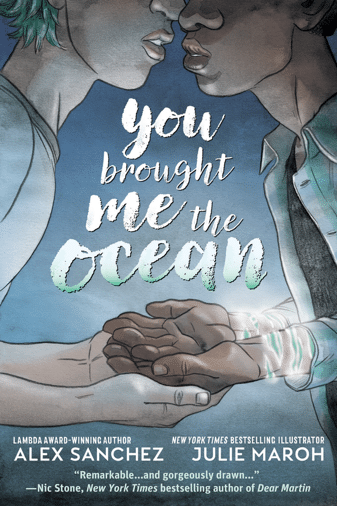 This graphic novel about a youngster growing up in a desert village and his love of the beach was created by brilliant illustrator Jullie Maroh in collaboration with Alex Sanchez.

Jake, the protagonist of the narrative, has not gone swimming since his father drowned but yearns for the ocean. This is also not helped by his crush on the captain of his swim school team, Kenny Liu.

Jake goes to the sea to help him discover the strength to be himself and share that self with the rest of the world as he and his closest friend Maria battle with all the pain of growing up.
Romance: 4/5 Plot: 2/5 Visuals: 3/5 Sex appeal: 3/5
Score: 12/20

Out of Sight, Out of Body by Fuzzzzyy
1 Volume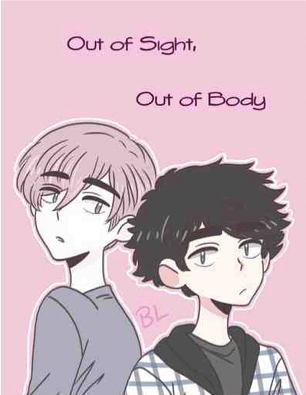 A college student in his 20s named Soren Lennox is timid. With his flawless hair, success, and fortune, River Seong is his complete opposite.

The unusual paranormal event that forces the two lads to cooperate to their dismay is something the two boys are not prepared for.

Their growing affections for one another as they come to know one another is even more unexpected.
Romance: 3/5 Plot: 2/5 Visuals: 4/5 Sex appeal: 3/5
Score: 12/20

There Are Things I Can't Tell You by Edako Mofumofu

5 Volumes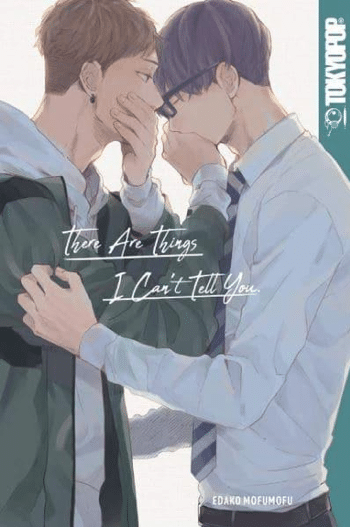 Edako Mofumofu is the author of the angst-filled yet mostly uplifting manga There Are Things I Can't Tell You. It describes the difficulties that arise as childhood friendships evolve into maturity.

Kasumi and Kyousuke, the two major characters, are totally opposite in many aspects. While Kasumi is reserved, Kyousuke is outgoing and full of life.

Since elementary school, they had been the best of friends, but as they grew older, things started to change. This graphic novel is for you if you like heartbreaking romance tales that make you cry and then mend your heart.
Romance: 3/5 Plot: 1/5 Visuals: 3/5 Sex appeal: 2/5
Score: 9/20

Novae by KaixJu
1 Volume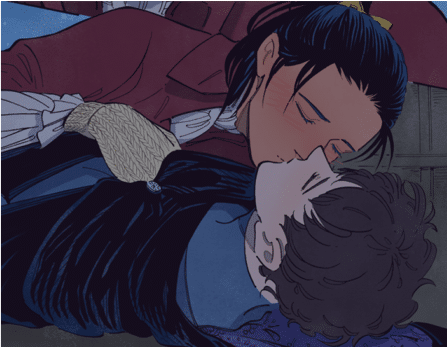 With a blend of magic and astronomy, Novae is a historical romance. It tells the story of Sulvain, a kind-hearted necromancer, and Raziol, an ardent astronomer from the 17th century.

When the body of a colleague astronomer is discovered on the steps of the Academy of Sciences, their relationship blossoms and a link develops between them. However, this connection has unexpected consequences for both of their lives.

A sweet love story featuring drama, adventure, and heart-wrenching moments.
Romance: 4/5 Plot: 3/5 Visuals: 3/5 Sex appeal: 4/5
Score: 14/20

Flamer by Mike Curato
4 Volumes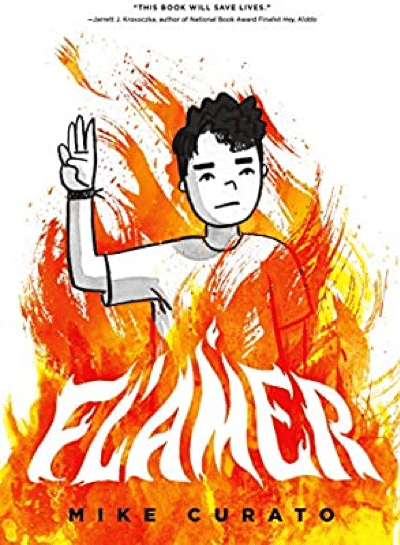 Flamer is a comic that doesn't back down from challenging material but ultimately offers a message of self-acceptance and love.

Aiden Navarro, who is spending the summer before entering high school at the camp, finds that it is not at all what he expected it to be – an escape.

He does not want to consider why he is continually thinking about his friend Elias. The fact that the camp is full of the same bullies his middle school had just makes the situation worse.

This is a fantastic depiction of restless adolescence and self-discovery that gay youth and adults find to be highly relatable.
Romance: 4/5 Plot: 2/5 Visuals: 3/5 Sex appeal: 3/5
Score: 12/20

The Magic Fish by Trung Le Ngyuen
8 Volumes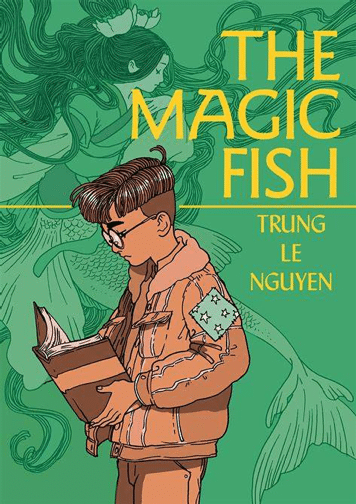 The Magic Fish is an extraordinary story about language, storytelling, fairytales, and family. Tien, a Vietnamese American boy who adores his family and longs to come out to them but is unsure how to go about it, is the story's main character.

The books he reads to his mother every night are his favourite fairy tales. These fairy tales are transformed by the author into a modern tale of Tien and his immigrant family.

He transforms them into the affection they share, the difficulties they encounter, and the ways they help one another during difficult times.
Romance: 3/5 Plot: 2/5 Visuals: 4/5 Sex appeal: 2/5
Score: 11/20

Always Raining Here by Hazel and Bell

3 Volumes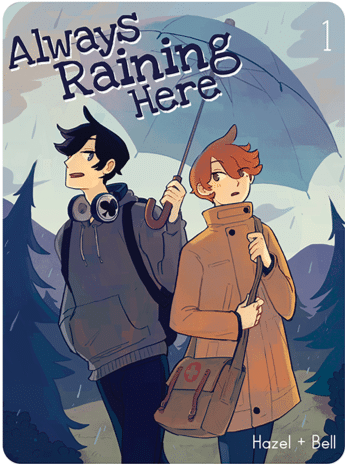 Two very different gay teenagers who are looking for love and learning more about themselves are the focus of this beautiful novel, with all the humor, drama, and difficulties of their lives.

Carter is horny, and Adrian is heartsick. This is a tale about their mishaps as awkward teenagers trying to cope with failed relationships.

Romance: 4/5 Plot: 3/5 Visuals: 3/5 Sex appeal: 3/5
Score: 13/20


My Brother's Husband by Gengorh Tagame
7 Volumes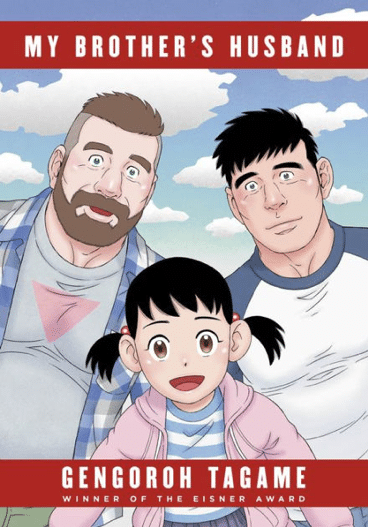 The manga My Brother's Husband is an insightful and endearing story about Yaichi, a single parent in Tokyo, raising his daughter Kana.

Their lives are dramatically transformed when Mike shows up. He is Yachi's twin brother Ryoji's Canadian husband, who recently passed away.

While still in mourning, Mike traveled to Tokyo in an effort to find out more about Ryoji's past and the family.

As a result of taking him in, Yaichi is compelled to face his feelings toward his estranged brother and LGBTQ+ individuals in general.

It is definitely worth reading because it is a reassuring and wonderful tale about the ties that bind families.
Romance: 3/5 Plot: 2/5 Visuals: 4/5 Sex appeal: 2/5
Score: 11/20

Life Outside The Circle by H-P Lehkonen

2 Volumes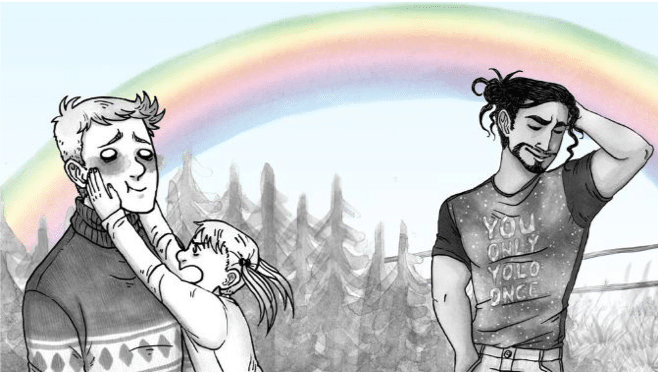 This city-dwelling, Instagram-obsessed man who relocates to an unknown rural area. Unsurprisingly, his new neighbor is a quiet bisexual.

Of course, this neighbor also has a daughter, which triggers instincts related to close family. Of course, they get together and fall in love.

This story really does a fantastic job of capturing what it's like to be queer in a small town in the middle of nowhere. The trans representation is also really well done.
Romance: 4/5 Plot: 3/5 Visuals: 3/5 Sex appeal: 4/5
Score: 14/20

Letters for Lucardo by Otava Heikkila

3 Volumes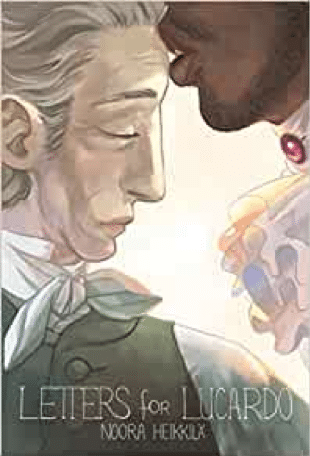 The love story between Ed Fielder, a 61-year-old mortal and royal scribe, and Lucardo von Gishaupt, an aristocrat and an eternally young vampire, is depicted in the historical vampire comic Letters for Lucardo.

When they fall in love, they must contend with Lucardo's strange immortal society, the Night Court, and the hostility Ed experiences as a mortal man among them.

It is an exquisitely illustrated romance that covers timeless themes like mortality and aging.
Romance: 4/5 Plot: 3/5 Visuals: 4/5 Sex appeal: 3/5
Score: 14/20

Castle Swimmer by Wendy Lian Martin

1 Volume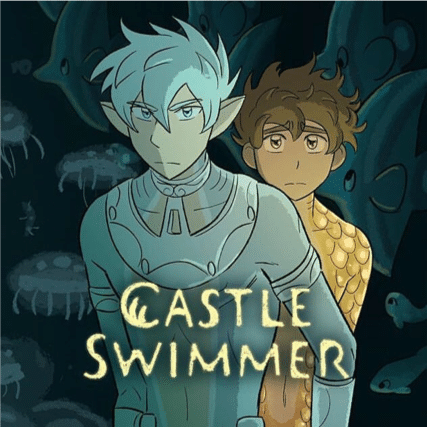 The Chosen One's experiences are chronicled in the fantasy webcomic Castle Swimmer, which is situated underwater.

Prophecies heavily influence the fantasy narrative, sometimes acting as the deus ex machina or the tipping point, whether it be "the prince that was promised" or "the boy born at the end of July."

The other side of being the "Chosen One" is explored in Castle Swimmer. Using the example of the Beacon, who was created from a golden droplet, Castle Swimmer tells the story of one such chosen one.

A surface god tells Kappa, the golden merboy, that he is a light who shines for others.
Romance: 4/5 Plot: 3/5 Visuals: 3/5 Sex appeal: 3/5
Score: 13/20

The Backstagers by James Tynion IV, Rian Sygh, and Walter Baiamonte

2 Volumes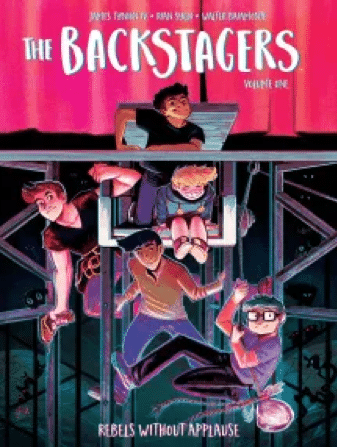 An all-ages, endearing comic book called The Backstagers tells the tale of a group of queer and trans boys who work on the stage crew at their high school.

The backstage area is actually a portal into a mystical world full of monsters and magic, which the rest of the school is unaware of.

The boys frequently find themselves in precarious situations where they must protect the show and the entire school from threats posed by this mysterious portal.

A number of sweet gay love stories are included in this action-packed journey.
Romance: 3/5 Plot: 3/5 Visuals: 2/5 Sex appeal: 2/5
Score: 10/20

In Conclusion:
The comic book industry offers the LGBTQ+ community a wide variety of options. Queer characters with whom readers can identify are common in today's entertainment, from superhero movies to manga and novels.

These few comics that have been discovered are the most interesting, yet it was difficult to compile this list without excluding some of the best-known work.

Nevertheless, there are a lot of intriguing comics here, so I think you'll have a lot of fun and interesting reading time regardless of what you choose.

If you liked this article, we reckon you may like this one too. If you're a true fan, check out this group.