Relationship Therapy: 7 Ways It Can Help You
Important reasons to consider relationship therapy.
Relationship therapy is one that people generally seek to get help with intimate and close relationships. Although couples therapy is often thought of as something only for in-crisis marriages, there are various reasons why people in relationships would seek it out. Others are small, while others are bigger, but all are essential and should be investigated and worked on. There are many reasons to seek relationship therapy.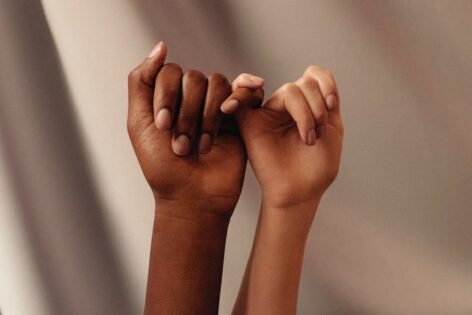 Relationship Therapy:
1. Problems With Communication:
All relationships are built based on communication. Communication can take many forms, including face-to-face, computer, email, and social media. Couples therapy teaches them how to interact with each other constructively and effectively. The form of communication that a person is exposed to as a child has a significant impact on how they interact in adult relationships. Counseling may assist couples in making a deliberate choice of communication style rather than relying on what they learned from their past.
2. People Should Try Premarital Therapy:
Before they tie the knot, couples must deal with several problems. Premarital counseling is a great place to talk about a variety of topics. Finances are one example. Are bank accounts going to be shared? What about making purchasing decisions? Household responsibilities are another factor to remember. Are there any children in the picture? Couples therapy may be an excellent place to start having those difficult talks.
3. Sex Problems:
Sex can be a source of healing and reconciliation for a couple, or it can be a battleground fraught with fear, humiliation, frustration, and hurt. Counselors deal with sexual problems regularly and may assist.
4. Cheating:
While infidelity in a relationship can be the most painful and destructive experience a couple can have, it does not mean the relationship has to end. Couples therapy offers a healing environment in which to begin the process of resolution. It may assist in the discovery of realistic and meaningful ways to navigate the dangerous waters of infidelity.
5. Social Life:
Couples have relationships with others that are not part of their romantic relationship. A few examples include friends, extended family, children, colleagues, and bosses. These connections may be beneficial or harmful. For instance, having interactions with members of the opposite sex or the same sex, or with exes can cause tension in a relationship.
6. Trying New Types Of Relationships:
Polyamory and open marriages are examples of nontraditional romantic relationships. These may have challenges and struggles—some of which are exclusive to their lifestyle and identity, and others that all couples face. The fear of not being valued or understood because of the type of romantic relationship one can make seeking relationship counseling overwhelming. Many relationship counselors are comfortable working with people in nontraditional relationships and have the background and understanding. They will provide an open and safe environment for couples to work through their issues.
7. Trust Issues:
Relationships may be damaged or even lost when trust is violated. Being able to trust one another is an integral part of maintaining a healthy and robust relationship. Learning to trust again is a long and challenging process that can be painful and frustrating if it takes longer than anticipated. Counseling will help couples appreciate the process of regaining confidence, as well as offer tools and guidance.
In one way or another, all relationships are complicated. Even in the best of circumstances, there will be disagreements, conflicts, and damage. Individuals and couples will benefit from relationship therapy. Like all forms of treatment, the lessons learned and habits modified will serve each person for much longer than the therapy itself. A strong partnership necessitates effort.
For a more general overview of the world of therapy, please take a look at this article.