Cruise Ship Statistics
EVERYTHING A PASSENGER NEEDS TO HAVE THE BEST VACATION.
The cruise industry has become a major player in the tourism industry, offering travelers a unique way to explore the world's oceans and waterways. From luxury liners to budget-friendly options, there is a cruise ship for every type of traveler.

In fact, there are even gay cruises specifically catered to LGBT members! What more could you ask for?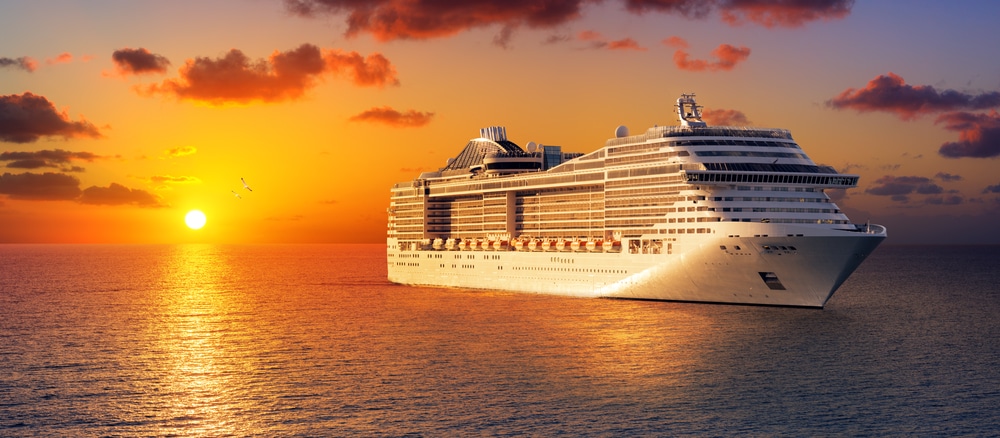 If you feel like you need a break and want to take a once-in-a-lifetime trip on a cruise ship, let's take a closer look at cruise ships and their statistics!


Current State of the Cruise Industry

The COVID-19 pandemic has had a significant impact on the cruise industry, with many ships forced to remain docked and operations suspended. However, as vaccination rates increase and travel restrictions are lifted, the industry is beginning to rebound.

In reality, the Cruise Lines International Association (CLIA) estimated that over 300,000 passengers will embark on North American cruises in the summer of 2021, and numerous cruise companies have declared plans to reopen in the following months.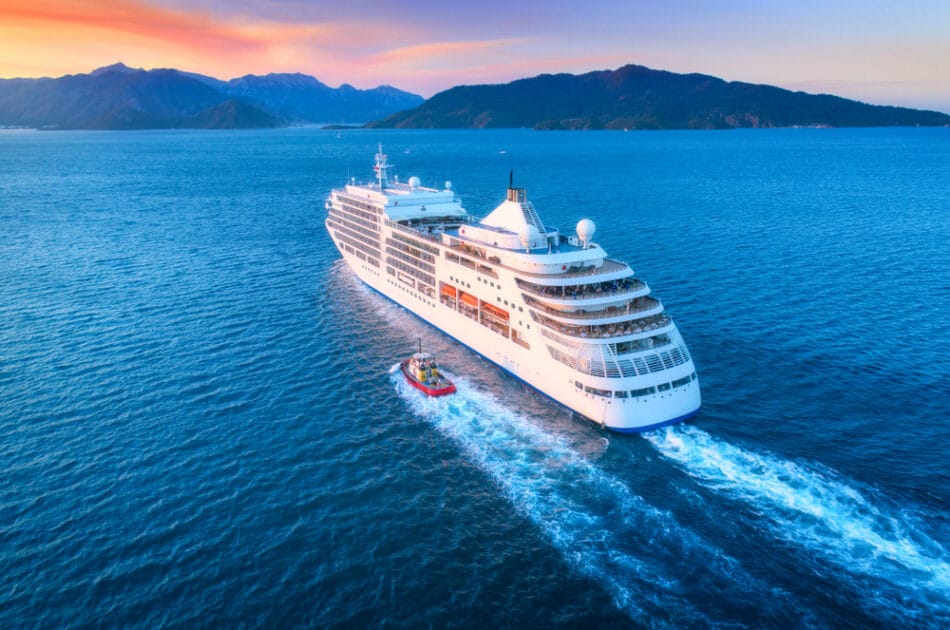 Predictions for the Future of the Cruise Industry

Despite the challenges posed by the pandemic, the cruise industry's future appears bright. According to Cruise Lines International Association research, the sector will continue to develop steadily, with over 32 million passengers slated to set sail in 2022. In addition, many cruise lines are investing in sustainability initiatives, such as reducing emissions and minimizing waste, in order to ensure the industry's long-term viability.

Also, the cruise industry has faced significant challenges in recent years, particularly in the wake of the COVID-19 pandemic. However, there are several predictions for the future of the cruise industry:
Recovery from the pandemic: The cruise industry is expected to gradually recover from the pandemic as more people become vaccinated and travel restrictions ease. Cruise lines have implemented rigorous health and safety protocols to ensure passenger and crew safety, which should help to rebuild consumer confidence.

Increased demand: Despite the challenges of the pandemic, there is still a significant demand for cruises. Many people are eager to travel again, and the cruise industry offers a unique and attractive vacation experience.

Technological advancements: The cruise industry is likely to continue investing in new technologies to improve the passenger experience and reduce the environmental impact of their operations. This could include innovations such as alternative fuel sources, smart ship technology, and virtual reality experiences.

Expansion into new markets: The cruise industry is expected to continue expanding into new markets, particularly in Asia and other emerging economies. This could help to diversify the industry and attract new customers.

Sustainable practices: As concerns about climate change continue to grow, the cruise industry is likely to face increasing pressure to adopt more sustainable practices. This could include investments in alternative fuels, reducing waste and emissions, and supporting local communities in port cities.
Overall, while the cruise industry faces significant challenges, there are reasons to be optimistic about its future. With continued innovation, a commitment to safety and sustainability, and a focus on meeting the needs of customers, the cruise industry is poised for growth and success in the years ahead.
Top 10 Cruise Industry Stats and Facts to Know in 2023
The cruise industry made $18B in revenue in 2022.
The total number of cruise ship passengers stood at 13M+ as of 2021.
By the end of 2023, the cruise sector is predicted to generate $25.1 billion in revenue.
The cruise industry supports over 1M jobs.
A cruise costs an average of $214 per passenger daily.
The world's fleet of cruise ships totals 430.
US nationals made up the majority (43%) of all cruise passengers in 2021.
US nationals made up 43% of all cruise passengers in 2021.
The cruise industry seeks to reduce carbon emissions by 40% by 2030.
A cruise ship emits more greenhouse gasses daily than 13M cars.
Cruise Ship Sizes and Capacities

Cruise ships range in size and design, from modest river vessels to mega-ships capable of carrying thousands of people. In this article, we'll provide an overview of cruise ship sizes, compare the largest cruise ships in the world, and explain passenger and crew capacity.
Overview of Cruise Ship Sizes Cruise
The size of a cruise ship can impact its amenities, onboard entertainment, and overall experience for passengers.
Comparison of the World's Largest Cruise Ships
The largest cruise ships in the world are truly massive, with amenities such as multiple swimming pools, zip lines, ice skating rinks, and even indoor parks. Royal Caribbean's Symphony of the Seas, which is almost 1,180 feet long and can transport up to 6,680 guests, now holds the record for the world's longest cruise ship.
Explanation of Passenger and Crew Capacity
The passenger capacity of a cruise ship refers to the number of guests that the ship can accommodate. This includes both double-occupancy cabins and additional accommodations, such as pull-out sofas or bunk beds. The crew-to-passenger ratio varies according to ship size, with smaller ships often having a larger crew-to-passenger ratio.


Recommended: Where Can I Travel Without a Passport? 10 Destinations
Popular Cruise Destinations
Overview of Popular Cruise Destinations
Some of the most popular cruise destinations include the Caribbean, Alaska, Europe, the Mediterranean, and Asia. These destinations offer a variety of cultural experiences, natural beauty, and recreational activities for cruisers to enjoy.
Statistics on the Number of Cruise Passengers Visiting Each Destination
According to a report by the Cruise Lines International Association, the Caribbean remains the top cruise destination, with over 13 million passengers visiting in 2019. Alaska is the second most popular cruise destination, with over 1.3 million passengers, followed by the Mediterranean with over 2.4 million passengers.
Growth Trends in Popular Cruise Destinations
The popularity of some destinations has increased significantly over the years, with more and more cruise lines offering itineraries to these locations. For example, Asia has seen significant growth in recent years, with a 20% increase in passenger volume between 2017 and 2018. The Mediterranean has also seen steady growth, with a 7% increase in passenger volume between 2017 and 2018.
Here are interesting statistics on who goes on cruise ships
| | |
| --- | --- |
| Average Cruise Duration | Approximately |
| for 7 days | 40% |
| for 4 days | 27% |
| for 8-13 days | 15% |
| for 3 days | 11% |
| for 14 days | 4% |
| | |
| --- | --- |
| Age | Income |
| 97% of cruisers are older than 25 years old | $40,000 |
Geographic Distribution of Passengers
| | |
| --- | --- |
| Geological | Approximately Passengers |
| Western Europe | 24% |
| Asia | 15% |
| North America | half of all cruise passengers |
| From other places | 11% |
What are LGBT Cruise Ships?
LGBT cruise ship, also known as gay cruise or lesbian cruise, has been a rising phenomenon in LGBT culture and an expanding LGBT tourism industry. LGBT cruise ships provide a welcoming and accepting environment for LGBT individuals who may not feel comfortable traveling on traditional cruise ships, and they play an important role in promoting inclusivity and diversity in the travel industry.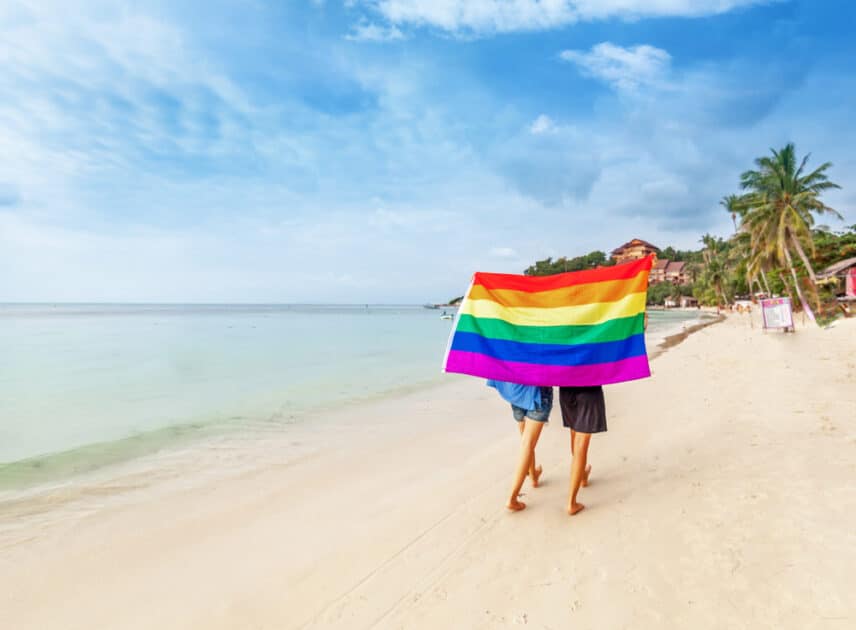 Before the dawn of gay cruises, queer people usually went to cruises dominated by heterosexual individuals and formed LGBT groups with people on board. There are even all-gay cruise ships and all-lesbian cruise ships. With the advent of LGBT cruises, queers can now enjoy their cruise trips without discrimination, fear, or isolation!

Here Are Interesting Statistics About Gay Cruises:
Several LGBT cruising companies were established in the 1990s.

More than 15 U.S companies mainly concentrate on LGBT cruising with over 75 itineraries.

The average age of people who go to LGBT cruise ships is 40 years old.

LGBT tourism is quite significant. In the U.S, LGBT travel expenditures are more than $64 billion per year, while European travelers spend over $68 billion per annum.

An astonishing 16% of the LGBT travelers population have taken a cruise ship.
These figures highlight both how popular cruising is as a holiday choice and how crucial it is to comprehend the various demands and preferences of cruise ship passengers.
Recommended: Airline Statistics 101 How Many Flights A Day (Updated 2023)
The Bottom Line
With a vast range of alternatives accessible to all sorts of tourists, the cruise industry provides a unique and fascinating way to travel and discover the globe. With larger and more advanced ships being built every year and new destinations being added to cruise itineraries, the future looks bright for the cruise industry.

Whether you're a first-time cruiser or an experienced traveler, there's never been a better time to set sail and explore the world of cruising. So, why not plan your next adventure at sea and see for yourself what all the hype is about? Bon voyage!