The Top 20 Gay Icons of the World
Even though we all enjoy hearing about celebrities and icons, we must acknowledge that not everyone is familiar with all of them, unless they are extremely well-known, however, when gay people discuss icons, legends, and other figures, the entire LGBTQ+ community is likely to be aware of them.

Quite similar to an inside joke or inside information, when a gay person mentioned the name of a gay icon, everyone definitely knew it. A celebrity or public figure who is absolutely adored by the gay community is known as a gay icon.

One must be able to relate to us through flamboyance, courage, success over struggles, glamour, and even gender expression in order to become a gay icon. Gay icons are likely to be divas with powerful voices, gay anthems, outrageous personalities, and an unashamed and unforgettable sense of style that would make a drag queen envious.

A person has to have a strong bond with their gay audience rather than having to identify as LGBTQ+ to qualify as a gay icon; if they're part of the LGBTQ+ community, that's going to be awesome, but it isn't required. A true LGBTQ+ icon must also stand for something, maximize their platform, be brave, push the limits, and blaze a trail in the mainstream world.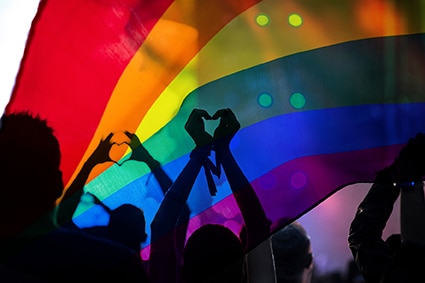 Top Gay Icons:
RuPaul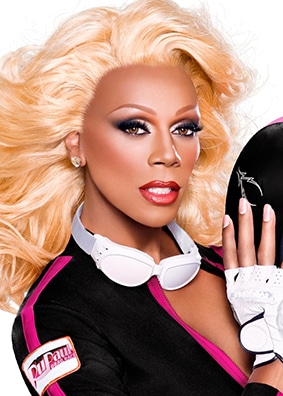 Even if you did not watch RuPaul's Drag Race, you are definitely familiar with the name. RuPaul became well-known as a gender-bent club performer in the 1980s New York party scene.

Before making her international debut with the smash hit "Supermodel," she made appearances in a number of short films. Soon, the name of this gay legend was well known to everyone – even their grandmother!

Ru Paul held her own talk show on VH1 in the middle of the 1990s, which featured prominent celebrities like Cher and Belinda Carlisle as guests. RuPaul has established himself as a leader in the gay, drag, and transgender communities thanks to the success of his TV programs, such as RuPaul's Drag Race, and his flamboyant demeanor.
Lady Gaga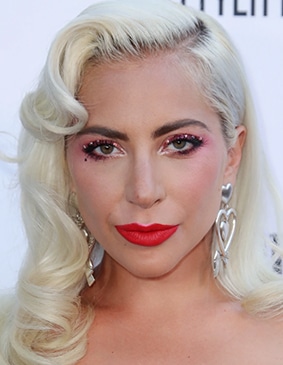 Who hasn't heard of Lady Gaga? It was one of the first times ever that millions of young queer people heard of their identity being celebrated so freely as the lines "No matter gay, straight, bi, lesbian, or transgendered, live" were broadcast across radio frequencies around the world, and it was awesome!

Since the beginning of her career, Gaga has actively supported the LGBTQ+ community and came out as bisexual at a time when most celebrities were reluctant to address such issues.

Thanks to her, celebrities today like Harry Styles, Ariana Grande, and Dua Lipa aren't shy about publicly expressing their love and support for the community.
George Michael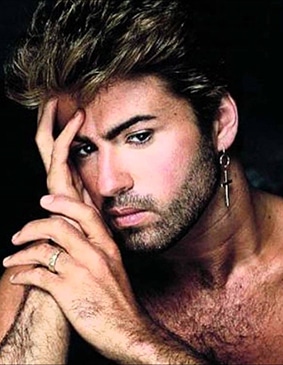 George Michael, a Grammy Award-winning vocalist, was a famous pop star in the 1980s and 1990s. His record "Faith" from 1987 took home the Grammy for best album of the year.

Michael came out as gay in 1998 after being detained for lewd conduct in a public restroom. He was one of the first to publicly declare his homosexuality.

When being gay was still viewed as an issue to be hidden in the 1990s, he became a role model for many people.
Princess Diana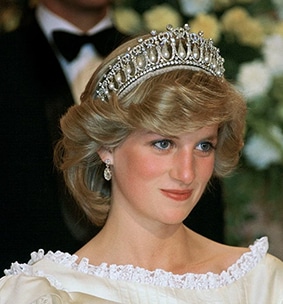 Princess Diana was approachable and supportive of people from all backgrounds. Her support of the LGBTQ+ community, for which she frequently displays public support, is noteworthy.

She surrounded herself with others who shared her free spirit. She was friends with Freddie Mercury, who in the 1980s sneaked the late princess into a gay bar. Her own fascination with the LGBTQ+ community is the source of the gay fascination with Princess Diana.

Diana was also a well-known public figure during the 1980s and 1990s for her support of HIV/AIDS patients. She opposed the inaccurate public impression of gay men and the AIDS virus by visiting and shaking hands with patients in the 1980s.
Marsha Johnson
Marsha P. Johnson was one of the most well-known leaders of the gay rights movement in New York City during the 1960s and 1970s.

Johnson, who always had a smile on his face, played a significant role in promoting the rights of gay and transgender people, HIV/AIDS patients, and homeless LGBTQ+ kids.

She was a drag performer from New York City. Marsha was a powerful and vicious performer who delighted audiences around the club with amusing lip-syncs and stunning looks.
Freddie Mercury
Freddie Mercury was the lead vocalist for the rock group Queen and a British singer, songwriter, and performer.

With his distinctive theatrical approach and flamboyant stage attitude, Freddie defied the expectations of the stereotypical frontman.

According to a Gay Times article, Mercury was not scared to publicly declare his homosexuality but was hesitant to explain or defend his "lifestyle."

Freddie was diagnosed with AIDS five years earlier but kept it a secret, and five years later, at the age of 45, he passed away.
Jason Paul Collins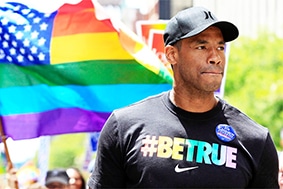 Jason Paul Collins, a former professional basketball player from the United States, played center for the National Basketball Association (NBA) for 13 seasons.

Collins publicly came out as gay following the conclusion of the 2012–13 NBA season, making him the first active male athlete from one of the four main North American professional team sports to do so.

Additionally, he was just the second openly homosexual player to compete in any of the major professional sports leagues in the United States and Canada, the first being Robbie Rogers with the LA Galaxy in 2013.
Michael Sam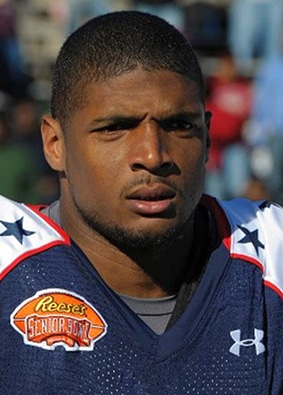 The first openly homosexual NFL draftee was American former professional football player Michael Sam. He joined Montreal before the 2015 season and went on to become the first openly gay athlete to play in the CFL.

By 2014, no NFL player who was still playing had ever publicly come out. Sam personally lobbied state legislators in Missouri's state capitol in April 2016 in opposition to a bill that would have allowed discrimination against LGBTQ+ persons.

He met with LGBTQ+ advocacy groups there.
Elton John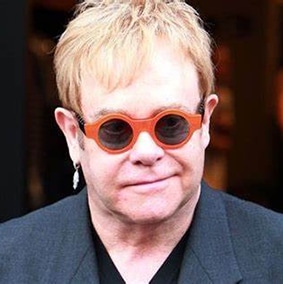 One of the most successful musicians of all time, Sir Elton John is an English singer, songwriter, pianist, and composer who has sold over 300 million records.

John, who first came out as bisexual in 1976 and has been publicly gay since 1988, married David Furnish on December 21, 2005 (They married after same-sex marriage became legal in England and Wales in 2014).

They have two children.
Harvey Milk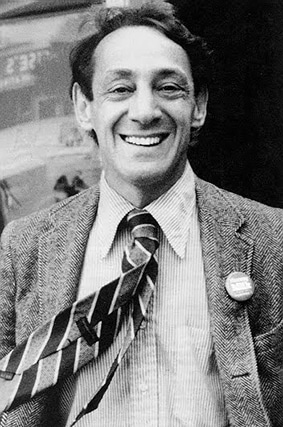 The first openly gay elected official in the history of California was an American politician named Harvey Milk. He was the most pro-LGBT politician in the country at the time, but politics and activism were not his early passions.

He didn't come out as gay until he was 40, and he was not a very active citizen. During his nearly eleven-month term in office, Milk supported a measure that forbade sexual orientation-based discrimination in public facilities, housing, and employment.

Milk was recognized as "the most renowned and dramatically open LGBTQ+ official ever elected in the United States," becoming an icon in San Francisco and a martyr in the LGBTQ community.
Ellen DeGeneres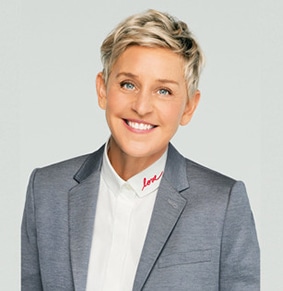 We must honor Ellen's contributions to the LGBTQ+ community in order to recognize her as a homosexual icon of all time.

At a time when gay people were still stereotyped, Ellen's decision to come out on her comedy program in 1997 marked a turning point for the LGBTQ+ community.

It demonstrated to middle America that homosexuals were real individuals who deserved to be treated equally.

Additionally, it was one of the earliest instances of a powerful, self-assured lesbian being portrayed on national television. In a stunning wedding ceremony, Ellen wed Portia Di Rossi in 2008, showing the world what a typical LGBTQ+ wedding may look like.
Billy Porter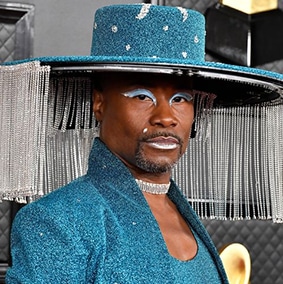 Billy Porter is not an instant success, which is a highly inaccurate description. Sure, the majority of people first learned about him after seeing his incredible performance at the 2019 Meta Gala or that Glen Close moment at the Oscars.

Porter has spoken about how he has experienced prejudice from his family and hometown and how he has never felt like he fits in because he is "too black or too homosexual."

Billy Porter, who dresses and expresses himself however he wants whenever he wants, embodies today's queer liberation in all its glory.
Tammy Baldwin
The first openly LGBTQ+ politician to be elected to the Senate and House of Representatives in American history is Sen. Tammy Baldwin.

Tammy was the first Wisconsin woman to be elected to either house. Baldwin consistently votes in favor of progressive causes such as Medicare, LGBTQ+ rights, and gun control.

The Ending LGBT Health Disparities Act (ELHDA), presented by Baldwin in 2009, aimed to advance LGBT health objectives by fostering research, cultural sensitivity, and anti-discrimination laws. Unfortunately, the bill did not pass.
Justin Fashanu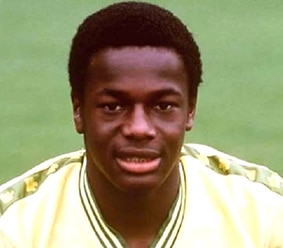 An English football player named Justin Fashanu played between 1978 and 1997 for a number of different clubs.

He was openly gay when he initially entered the professional football ranks, and his early clubs were aware of this. Later in his career, he came out publicly. The top four levels of football in England do not currently have any openly gay male players.

Despite the decriminalization of homosexuality in England and Wales (but not Scotland or Northern Ireland) in 2008, an ex-Premiership football player estimated that at least a dozen Premiership players were gay but were reluctant to "come out" for fear of a negative response.
James Baldwin
James Baldwin, an American author, dramatist, essayist, poet, and activist, probed the subtleties of racial, sexual, and social distinctions in American culture.

Due to his travels and the effects they had on both his life and his writing, Baldwin was not only regarded as a significant African-American writer but also as a significant immigrant writer.
Patricio Manuel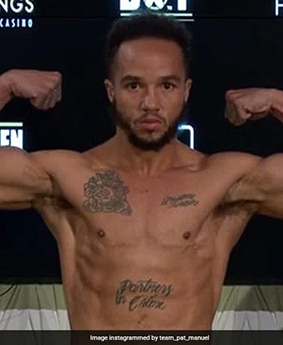 He is a professional boxer from the United States. He engaged in his first professional fight as a transgender boxer in American history in 2018.

Manuel has won the female amateur national boxing championship five times in the USA. Against Tiara Brown in 2012, he engaged in his final battle as a woman.

His next match was in 2018, against Hugo Aguilar, and he won by unanimous decision. This was his first fight following his change. In December 2018, Manuel eventually made his career debut.
Elizabeth Taylor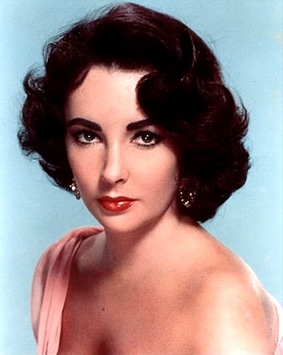 When Ronald Reagan, the president of the United States, refused to acknowledge the AIDS pandemic in the 1980s, Elizabeth Taylor was one of the first well-known figures to speak out against it.

As a result, she was instantaneously elevated to the status of a lesbian icon in the eyes and hearts of the LGBTQ+ community. She even started the Elizabeth Taylor Aids Foundation, which assisted hundreds of HIV/AIDS patients.

Elizabeth Taylor detested the punishment homophobic Hollywood executives meted out to performers who were secretly gay.

When being publicly gay might cause a career to fail, she served as a valued confidante to gay men throughout the profession.

She was good friends with Montgomery Clift and Rock Hudson.
Kylie Minogue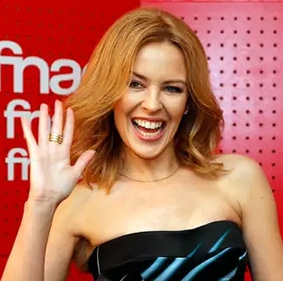 This Australian powerhouse is a legend of music. Hits like Spinning Around, Better the Devil You Know, and I Should Be So Lucky are essential to Friday nights in gay bars.

As evidenced by her music video All The Lovers, which shows numerous same-sex couples kissing and cuddling, Kylie is all about welcoming everyone and sharing love. Kylie is proud to display her homosexual symbol badge.

Being a lover of all things drag, Kylie has performed at numerous Pride events all over the world. She has made no secret of her desire to appear on RuPaul's Drag Race.
Renée Richards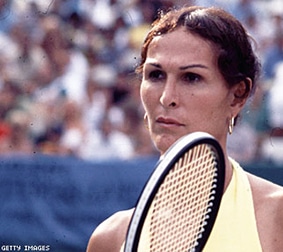 Renée Richards, an American ophthalmologist and former tennis player who saw some success in the 1970s, competed professionally.

Renée, which translates to "reborn" in French, gained notoriety after undergoing "male-to-female sex reassignment surgery" when she struggled to play as a woman in the 1976 US Open.

In that same year, the USTA started demanding DNA testing for female players. She appealed that decision, and the New York Supreme Court decided in her favor-setting a precedent for transgender rights.
Bayard Rustin
American activist Bayard Rustin was a pioneer in the struggles for LGBT rights, socialism, racial rights, and nonviolence. Due to homophobic remarks and early imprisonment, Bayard was a gay man who frequently served as a powerful advisor to civil rights leaders behind the scenes.

He started speaking at events as an activist and defender of human rights in the 1980s, when he started acting as a public spokesman for LGBT issues.

Due to the lack of marital equality at the time, Rustin and his boyfriend Walter Naegle took the common step of adopting Naegle, who was 30 years old, in 1982 in order to formalize their relationship and safeguard their union legally.

Naegle clarified that Bayard was concerned about protecting his rights, because gay people had no protection. At that time, marriage between a same-sex couple was inconceivable.

To continue your education and entertainment please check out this page too. Hollywood has their own list too.