Gay Sauna Ultimate Guide and Top 10 Sauna/Bathhouses in the USA
A guide to gay saunas and advice on proper etiquette inside one
Gay Saunas are places where gay men meet to socialise, exercise, drink, and have sex. There are two types of gay saunas – dry saunas and wet saunas. Gay Saunas are also often called an SOPV (sex on premises venue), bath house or steam room.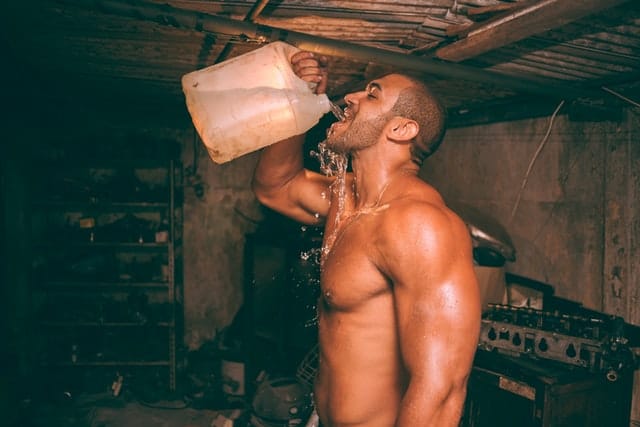 There is a gay sauna in almost every corner of every country and every city in the world (yes, even those places where being gay is illegal). They also provide a safe haven for bi-sexual men to satisfy their gay desires in a rather closed, protected environment.
Keep reading to find out what the difference is and, most importantly, how you should act inside gay saunas. Above all, please practise safe sex and have a great time.

Top Tips When Visiting Gay Saunas

As gay saunas are generally different depending on whether they are dry or wet, or in what kind of geographical and political environment they are located, handy hints and protocols will vary greatly.

Below however are some general dos and don'ts that will avoid you getting into any trouble.
Always be friendly and courteous to the front desk staff. These people will be your saviour should you find yourself in a spot of trouble.


Phone ahead to find out information such as whether they accept credit cards, require cash only, are a dry or wet sauna, if they are men only or a mix of genders, and obviously their opening and closing hours.


When you visit for the first time, take your time and explore the many different parts of the establishment. Gay Saunas are fun to explore (with or without your clothes on) and it will give you a good idea of which parts appeal to you the most.


Observe the rules. Most saunas have 'house rules' in multiple locations throughout the venue. These will list things that are and are not permissible e.g. smoking, drugs, nakedness, eating and drinking.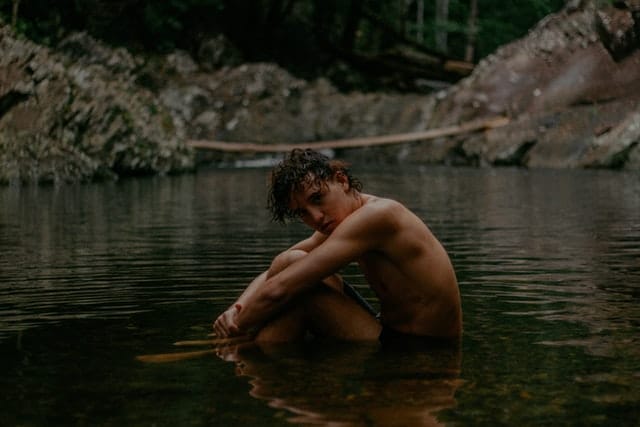 General Sauna Etiquette
Not dissimilar to cruising at your local park (beat), gay saunas have a somewhat silent set of protocols, or etiquette, to observe at all times. If you breach these, regardless of whether this is your first time or not, you will be told in no uncertain terms by one or more of your fellow sauna customers.

Avoid overtly perving on others. Eye candy is literally everywhere you look, but perving is not always welcomed by others.

Try to be discreet until mutual eye contact (or physical contact/groping) has been made. Some, of course, love being admired. It's a matter of carefully choosing the object of your affection.


Do not pursue a grope if the recipient has said no or has pushed your hand away.


Toilets are provided for a reason. Unless you're in a water sports situation, try to be respectful at all times and use the toilets provided to pee and poo in. Showers are also provided for general showering and for cleaning up any unexpected messes.


Cum, on the other hand, is expected to be everywhere. It's ok, there are paid staff to regularly clean that up. If you are unsure, or if something does happen, get a staff member to help. They really don't bite.


What Happens in a Gay Sauna
One thing that doesn't happen is high tea. Gay men go to gay saunas for primarily one thing – SEX! and lots of it with a variety of men. Old, young, fat, skinny, and all in between frequent saunas for sexual release in a non-judgemental environment.

While they are there, men will often be seen enjoying the other facilities, such as enjoying some lunch or having a drink or two. It is not uncommon either to see guys enjoying the spa, sauna, and pool facilities – with or without enjoying the variety of dicks and bums on offer.

Many gay saunas will regularly offer special themed nights. Please refer to their website for the details of what kink or preference is catered for on which night of the week.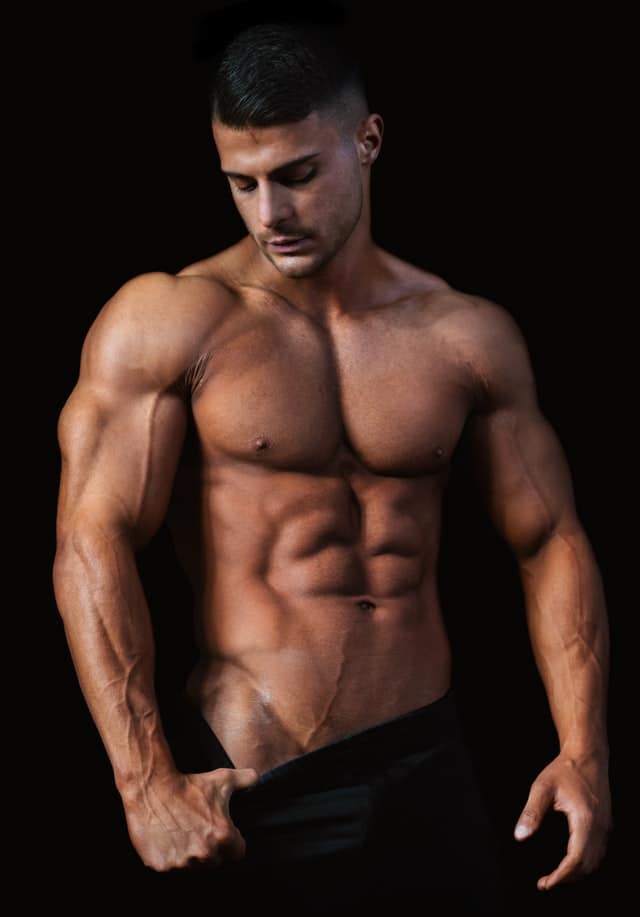 What Are The Facilities at Saunas
Not ALL saunas have the same facilities. It also depends on whether the sauna you are at is a wet one or a dry one (the difference is rather obvious). You will generally find the staff extremely friendly and more than happy to answer any question you may have.

Reception


Shop (condoms, lubricant, amyl/poppers, dildos, cock rings)


Condoms and lubricant are generally also provided for free in each of the rooms and generally in the cruise areas


Towels


Cloak room


Showers and toilets


Lockers


Suckatoriums (yes, you are correct in your assumption about what they are)


Cruising areas


Private rooms


Open cruising rooms


Single rooms


Double (and larger) rooms


Video viewing room


Sling rooms


BDSM areas


Pool


Spa


Sauna


Bar


Cafe


Smoking area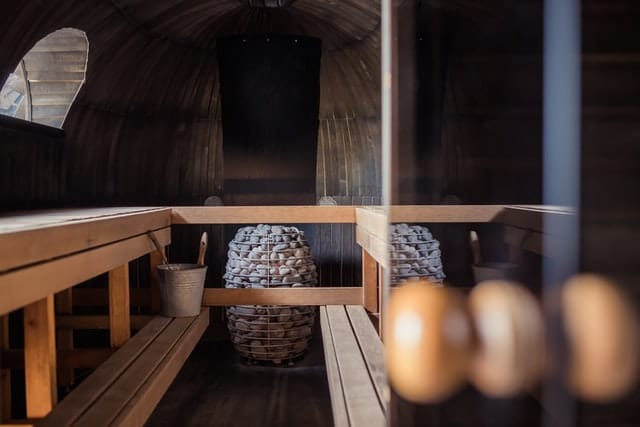 Bottom Line
We have tried to give you an overview of what to expect from what kind of gay sauna. Self-exploration and research is always the best, but we hope we have given you a place from which to start. Please remember to always practise safe sex and be comfortable in the skin you are in. As our friends in Spain would say: Viva la vida.
Top 10 Best Saunas in the USA
The United States of America is notoriously known for loving anything big and grand, including being passionate about palatial saunas with state-of-the-art facilities. Whether you just want to relax in a steam room or mingle with others in a clear pool under the sun, saunas in the USA have everything your heart desires.

While looking for the best saunas in the country can be daunting, fret not because we already did the heavy work. We scoured the entire web to give you the top 10 hottest and grandest saunas in the USA:
Steam Portland, Oregon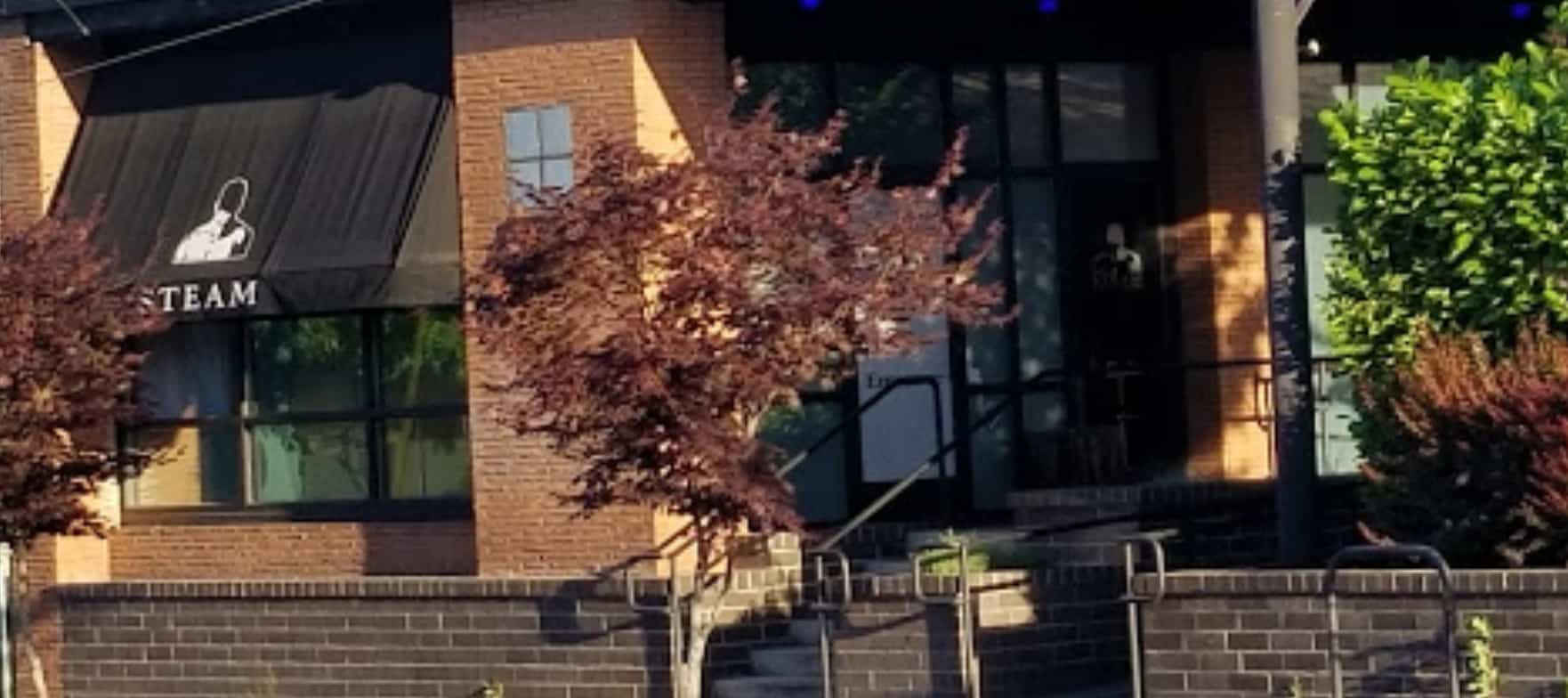 STEAM is Oregon's largest membership-only men's sauna. It was built from the ground up in 2003, giving it an ergonomic layout and calming atmosphere. The interior design of the building is both ergonomic and pleasing to the eyes– there are no dead-end hallways, and sauna spaces have distinct lighting fixtures.

In the Northwest of STEAM is their spacious and fully nude sun deck, perfect for anyone who wants to bathe under the sun. Each bedroom has full-size single or queen beds, making the most of the available space.

More than the space, STEAM also prides itself on its cleanliness. Its exclusive hot tub has the highest inspection ratings from the health department and is maintained at a comfortable 102 degrees. On the other hand, the steam room features amphitheater-style seating with a rainfall shower for further relaxation.

Other amenities you can enjoy include industrial showers, six different private room types, lockers, a shower video lounge, an amphitheater video lounge, private sling rooms, a public sling room, a tunnel play area, and an outdoor deck smoking area.
Pros:


Sanitized and spacious facilities
Multiple amenities
Discounts are given to vaccinated and boosted visitors


Cons:


Website: http://www.steamportland.com/

Club Aqua Miami Miami, Florida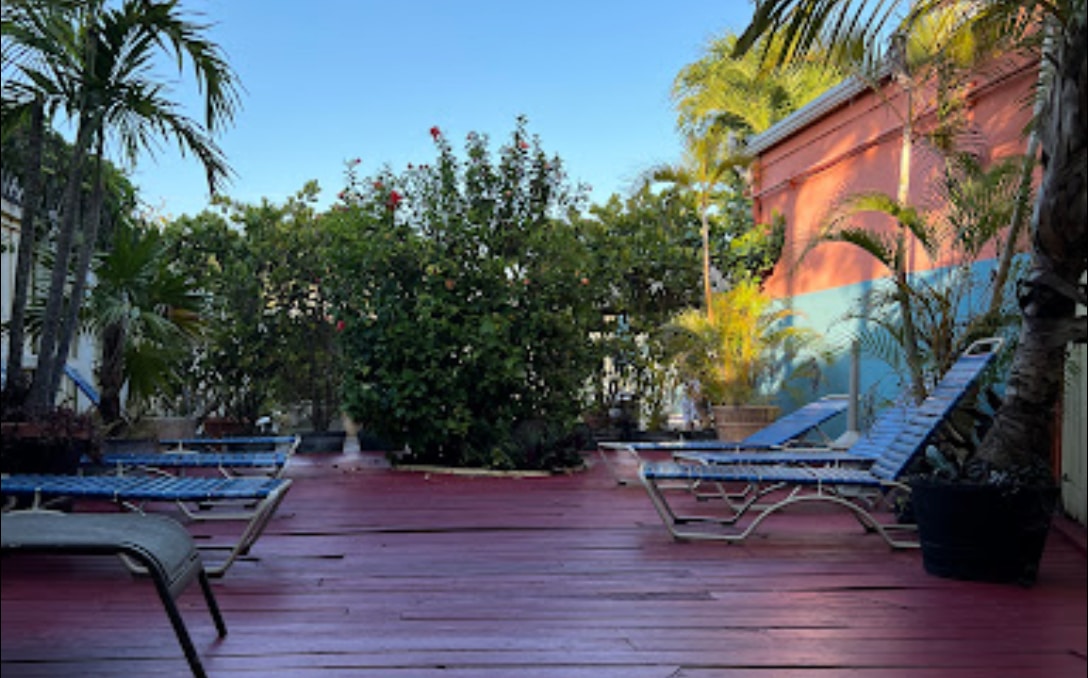 Club Aqua-Miami is the ideal destination for individuals seeking to escape the hectic Miami lifestyle. The club is conveniently located in Downtown Miami and provides the perfect setting for unwinding and having fun with other gay acquaintances.


For a starting membership rate of $12 a day, you can purchase to enter Miami's hottest and most in-demand sauna. Its state-of-the-art amenities are open 24/7, including a full gym, a steam room, a dry sauna, an outdoor heated pool, a vending area, a sundeck, private dress rooms, and a video lounge.


Pros:


Affordable membership rates
Regularly sanitized facilities

Cons:

Contact: (305) 448-2214


Website: https://www.clubaquamiami.com/


The Club Fort Lauderdale Fort Lauderdale, Florida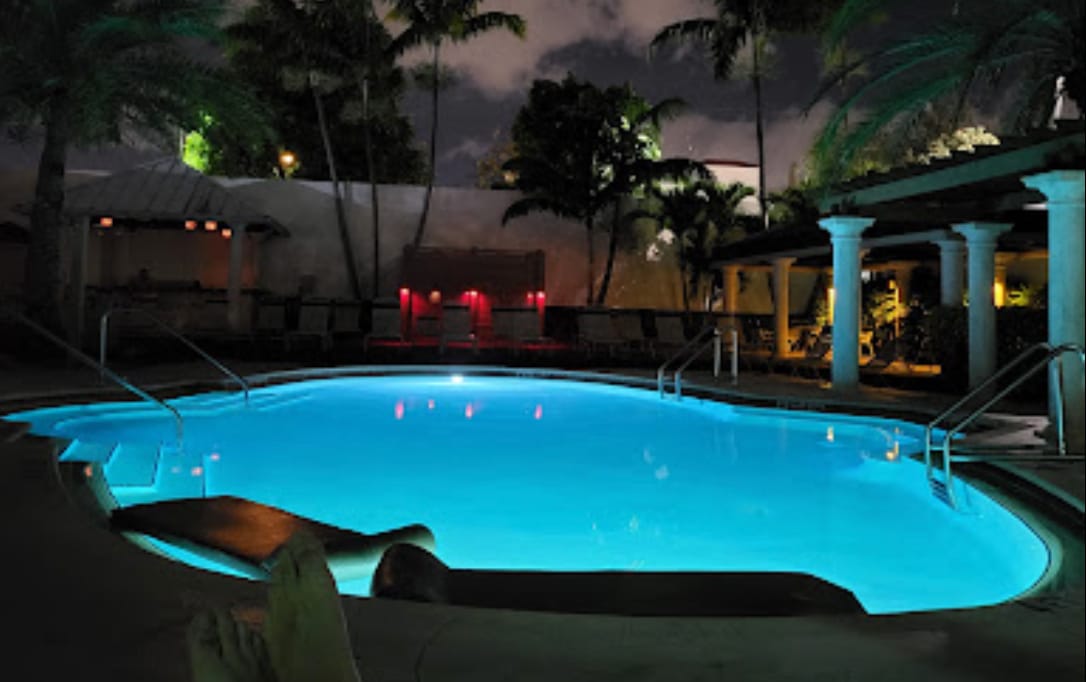 Club Fort Lauderdale is an oasis nested in the center of Florida, only 40 minutes north of Miami.


It is the perfect place to recharge under the sun or mingle with other gay folks– you will never run out of things to do in the club!


The club houses several amenities perfect for a self-care date, such as a full gym, a steam room, a dry sauna, a whirlpool, a heated pool, and a sun deck. If you want a more exciting activity, head to its video lounges, which show Rated PG films 24/7.


They also have membership packages for all visitors– the one-time membership rate starts at $13, and the six-month rate is $40.


Pros:


Affordable membership rates
Offers daily price specials
State-of-the-art facilities


Cons:


Six hours time limit (no renewals)


Contact: (954) 525-3344


Website: https://www.clubftl.com/
Club Orlando Downtown Orlando, Florida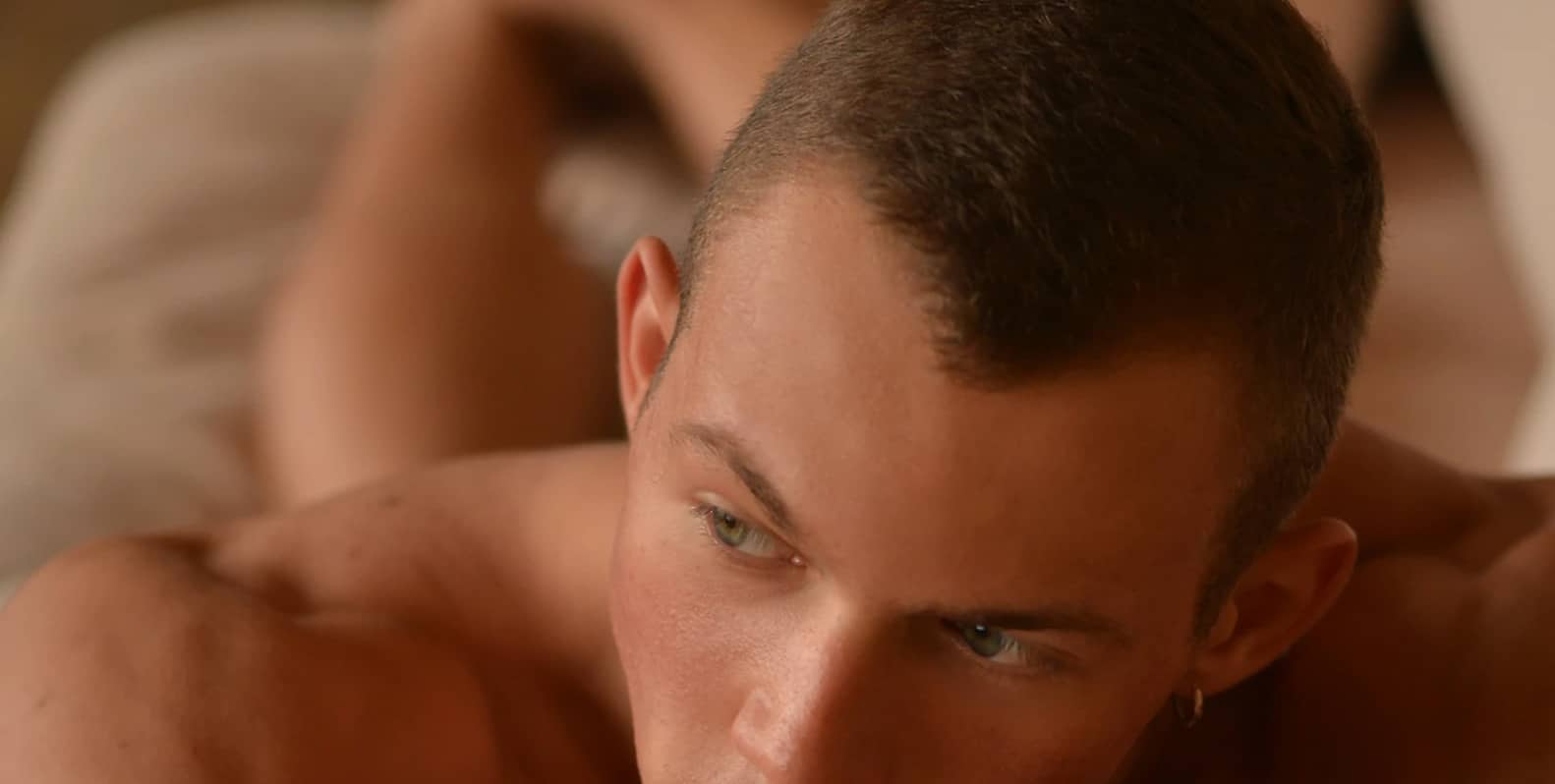 The Club Orlando is the ideal location for people wishing to explore their fantasies in a safe and private environment. Enjoy the hot tub, the pool, and the steam room, watch movies in the video lounge, or mingle with others in your private room! Everything you need to unwind and enjoy is covered by Club Orlando.


More than ensuring you are having the best time of your life, Club Orlando also cares for your health and safety. The club provides condoms and important safe sex information to members and non-members and acts as a community STD and HIV testing station. The Orange County Health Department offers free testing every fourth Friday of the month for members and non-members, starting at 10 PM.


Pros:


Free condoms and STD and HIV testing
18-24-year-old clients get free entry with paid regular room or locker


Cons:


No other discounts or coupons aside from the "18-24 y/o price special"


Contact: (407) 425-5005


Website: https://www.club-orlando.com/
Club Houston Houston, Texas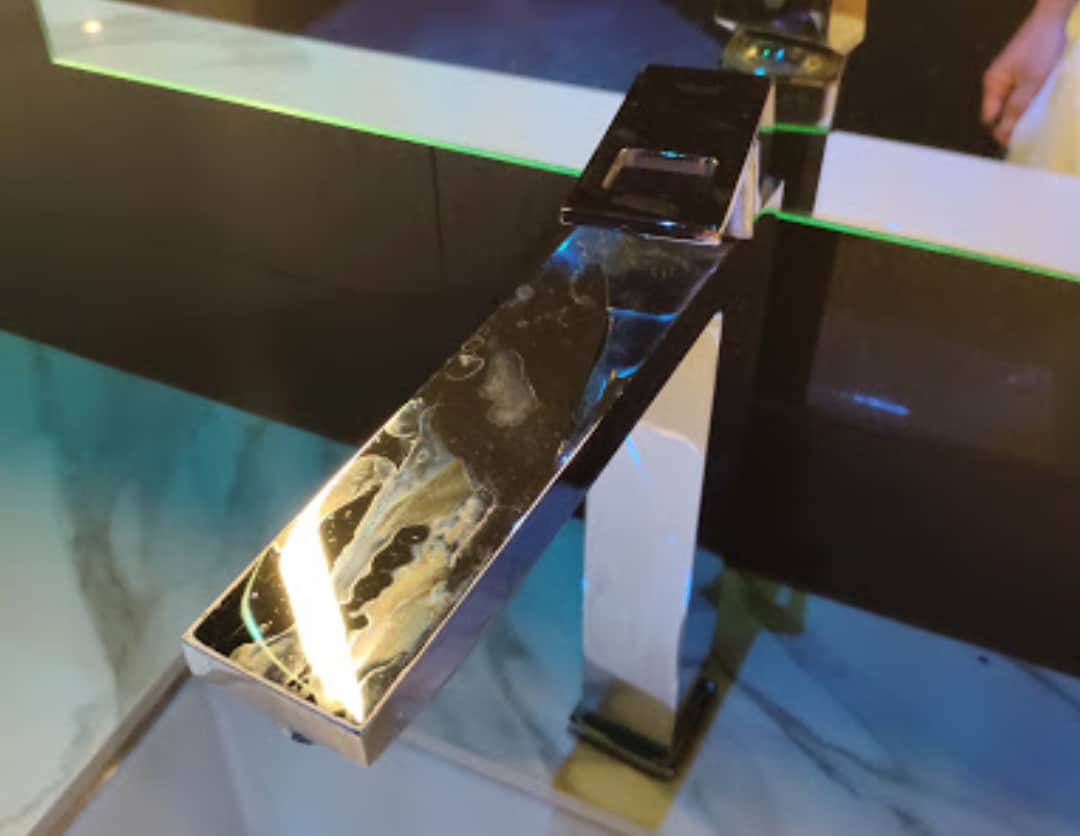 Give your worn-out body the chance to unwind and rejuvenate at Club Houston! It offers a clean and safe retreat in the middle of the city and is conveniently located in Montrose in the Midtown neighborhood close to Downtown.


They provide a tranquil environment where guys from around the USA may unwind and forget about their busy lives, even just for a day. So visit Club Houston, sunbathe on the patio, cool down in the heated pool, get heated up in the steam room, release pent-up tension in the dry sauna, and simply unwind in the TV lounge.


The one-time membership rate is $13, while the six-month membership starts at $40.


Pros:


Free condoms and STD and HIV testing
Spacious with state-of-the-art facilities


Cons:


Can get crowded at peak hours


Contact: (713) 659-4998


Website: https://www.club-houston.com/
Hotel Gaythering Miami, Florida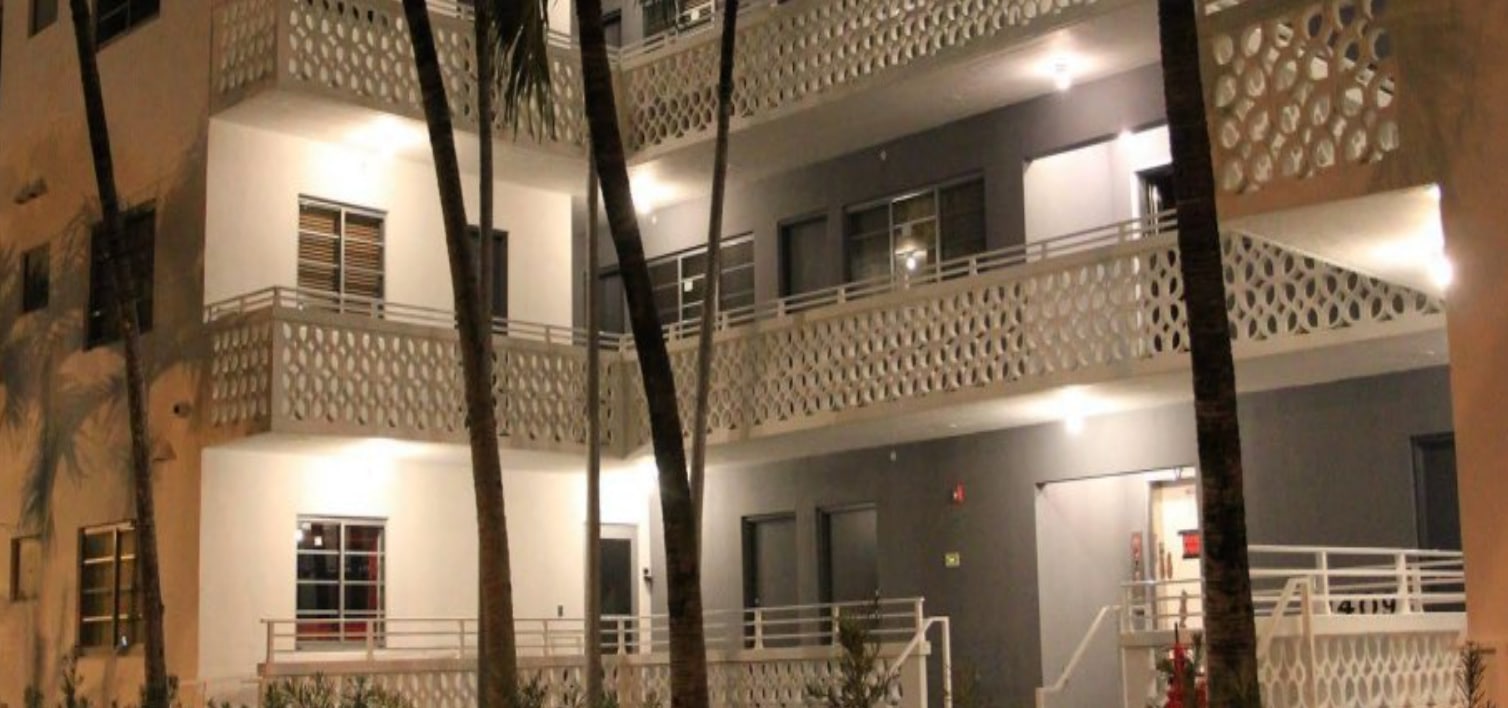 While Hotel Gaythering is not as luxurious as other gay hotels in Miami, it is still well-loved by the community for its amenities, activities, and staff hospitality. The hotel layout and common spaces encourage socializing and mingling with other visitors, and the organized happy hours and weekly entertainment add to the fun and lax atmosphere.


The hotel's sauna is open daily every 12 PM, closing at midnight from Sunday to Thursday and 2 AM on Friday and Saturday. Hotels guests can enter the sauna free of charge, and a $20 daily rate is charged for non-hotel guests.


Hotel Gaythering is more than its adult-only hotel and sauna. It is also the gayest bar in the Miami area! They have Monday Karaoke, Blame's Pictionary every Tuesday, a Trivia Night Wednesday, a Bingo game more fun than a dry handjob on a Thursday, a Fridays Bears & Hares, a Saturday Boogie Blast, and finally, a Sunday Funday Light!


Pros:


Daily activities
Offers accommodation


Cons:


Contact: +1 786-284-1176


Website: https://www.gaythering.com/
FLEXspas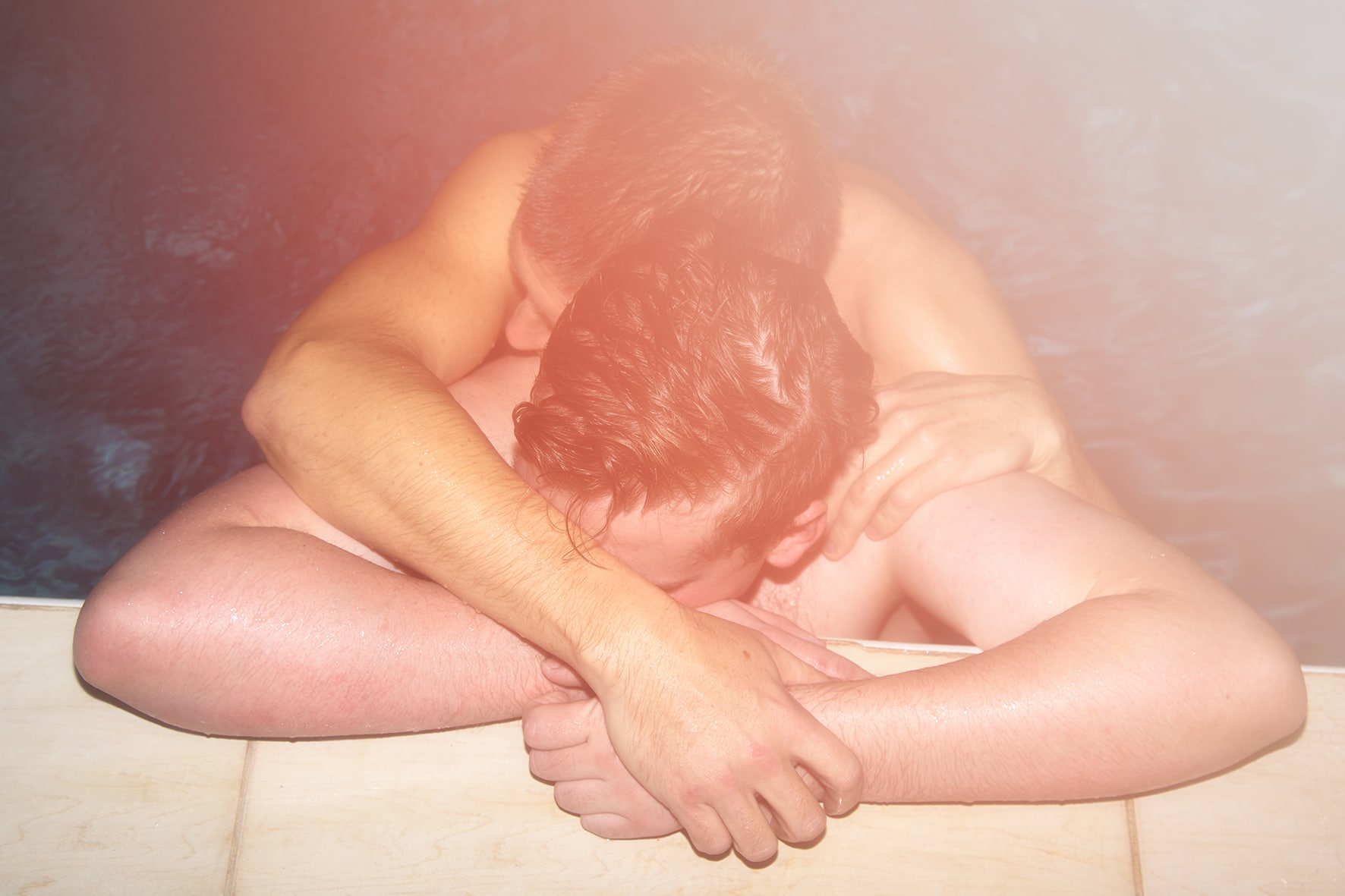 Whether in Atlanta, Cleveland, Los Angeles, or Phoenix, Arizona, there is always an open FLEXspas near you! It is a private facility that caters only to gay men, offering daily, monthly and semi-annual memberships. Gay tourists who can only stay for a day and locals who want to visit regularly will find their memberships perfect.


FLEXspas provides a genuine and complete gay sauna experience. A full range of amenities is available, including a massage room with services, swimming pools, jacuzzis, a movie room, sling rooms, and play areas. The visitors to the sauna come from different walks of life, so be open to a diverse and hot crowd.


Pros:


Have multiple sites
Include sling rooms and play areas


Cons:


Can get crowded at peak hours


Website: https://www.flexspas.com/phoenix
The Crew Club DC Washington, DC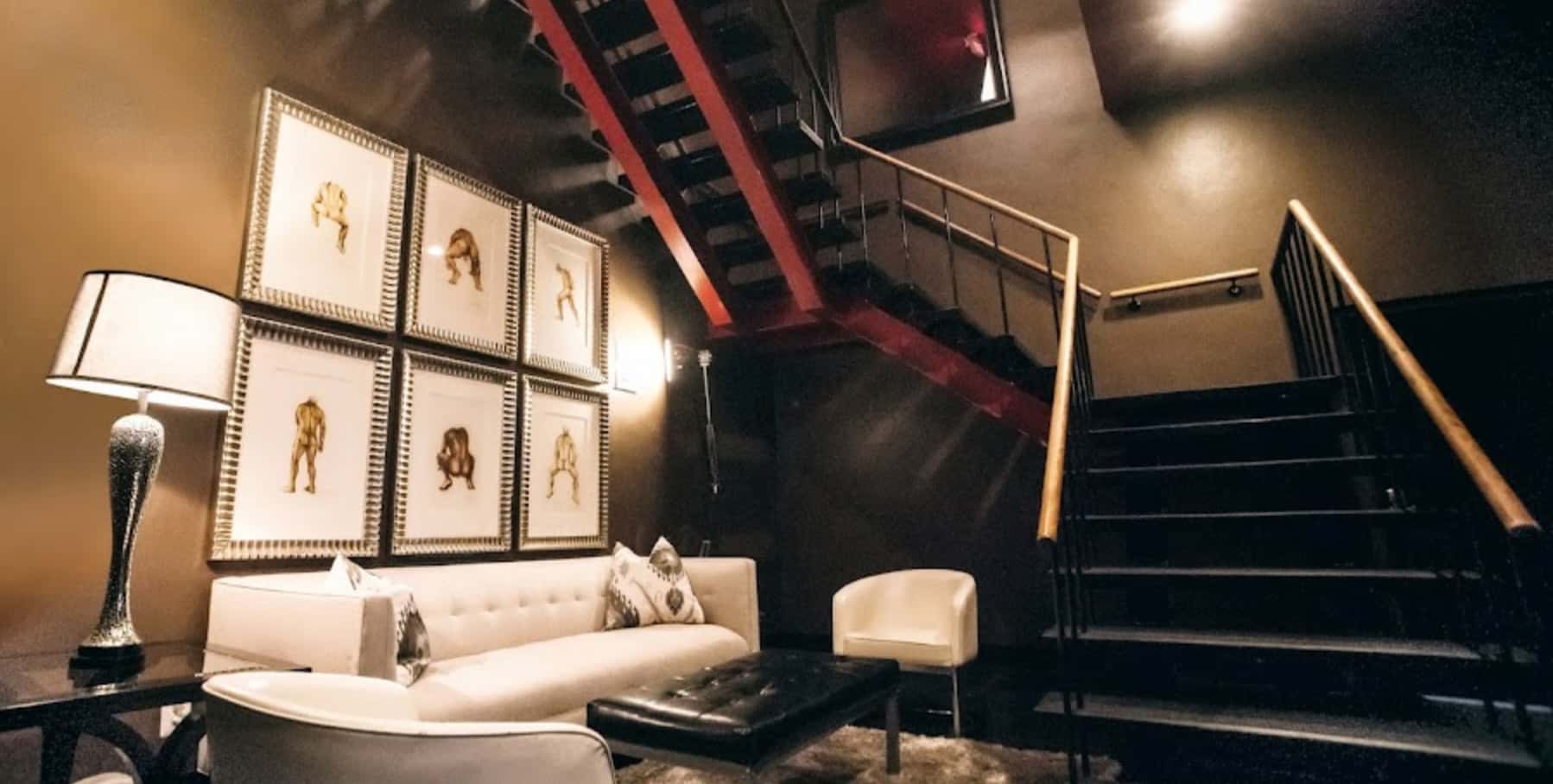 The Crew Club DC is a 24-hour, members-only men's sauna, offering one-time, 30-day, and 90-day membership to gay locals and tourists. It is a gay sanctuary situated in the heart of Washington, DC, offering a safe place for gay men to relax, mingle, and have fun with each other. To keep all clients' minds at ease, the club is a smoke-free, alcohol-free, and drug-free environment to ensure safety and decorum.


They house several amenities, including a lounge area with tanning beds, a sauna, a steam room, dressing rooms, entertainment rooms for watching and reading, and massage rooms. They also have an experienced and professional in-house masseur if you wish to elevate your sauna experience.


Pros:


18-24-year-old clients get free entry with paid regular room or locker
Affordable rates


Cons:


Required separate payment for a locker or private room rental


Contact: (202) 952-0319


Website: http://crewclub.net/
Midtowne Spa Los Angeles



For an unforgettable and otherworldly gay sauna experience, Midtowne Spa offers the finest and cleanest sauna services that exceed everyone's expectations. It was established 40 years ago in 1972 as a safe place for gay and bisexual men to meet, and it continues to serve its purpose up to the present.


In addition to having individual rooms every visit, each client is provided with their own lockers. The sauna looks old-fashioned on the exterior, giving it a homey and authentic vibe.


Inside the sauna are a whirlpool, a sauna, steam rooms, a newly remodeled sundeck, dungeon rooms, a group social room, an indoor whirlpool, and a TV lounge with adult channels free for everyone's use. The sauna is located in a sketchy area of Los Angeles, but they have a 24-hour secure parking garage next door to the club.


Pros:


Multiple adult rooms
A diverse set of visitors


Cons:


Website: https://www.midtowne.com/
Steamworks Baths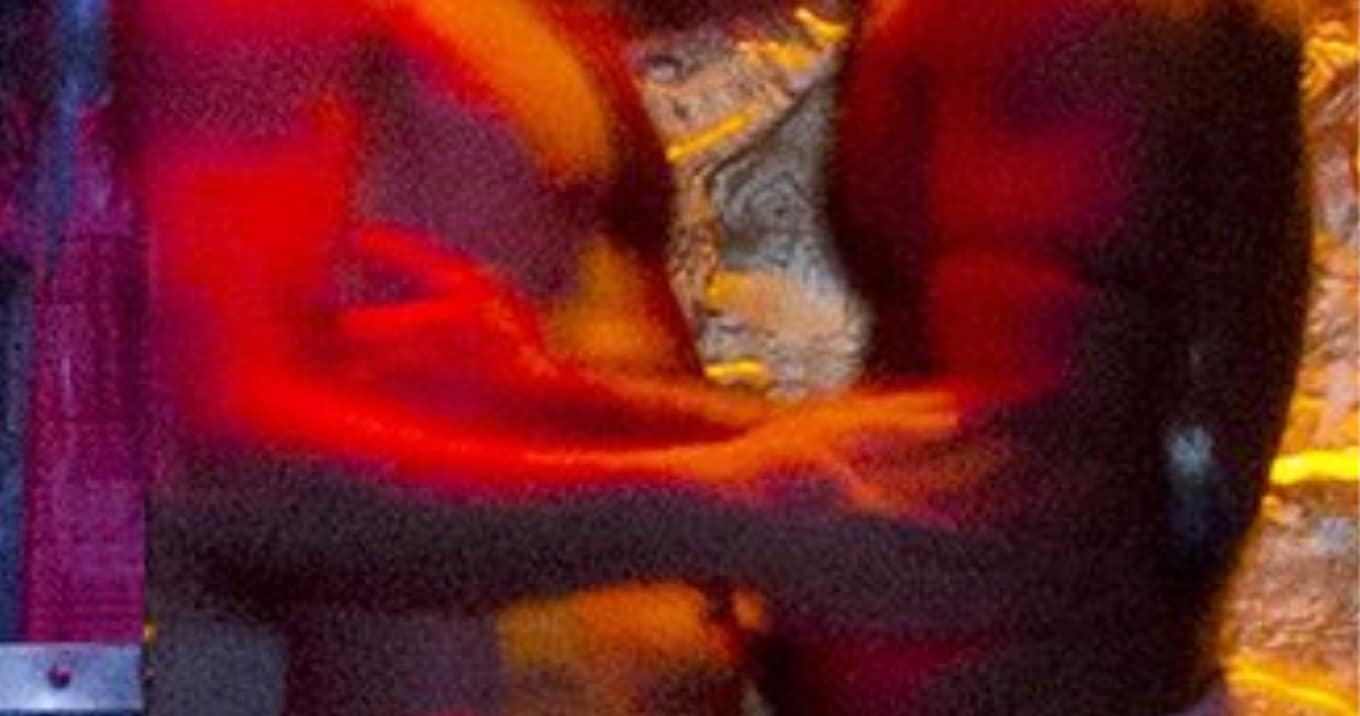 Steamworks Bath is the top sauna choice for gay men in Berkeley, Chicago, and Vancouver. Not only is it open 24/7, but they also house the most exciting and spacious playrooms in the area. From a modest private room to their "Outback" 1,100 square foot public play area with glory holes, they have everything you need to relax and enjoy.


Aside from the multiple private and public playrooms, the sauna also has a fully-equipped gym, a wet area with a vast multi-man whirlpool and eucalyptus steam room, a TV room with 19 digital adult channels, and a food and vending area for a snack after a tiring play session.


Steamworks Baths have three membership categories: regular, VIP, and student. Regular customers can avail of daily, monthly, and six-month passes, while VIPs can buy monthly and six-month passes. On the other hand, all college students get 90-day access for free!


Pros:


Spacious play rooms
Free 90-day pass for college students


Cons:


Strict club rules and bag policy