Beginners BDSM Ultimate Guide
BDSM for beginners and 101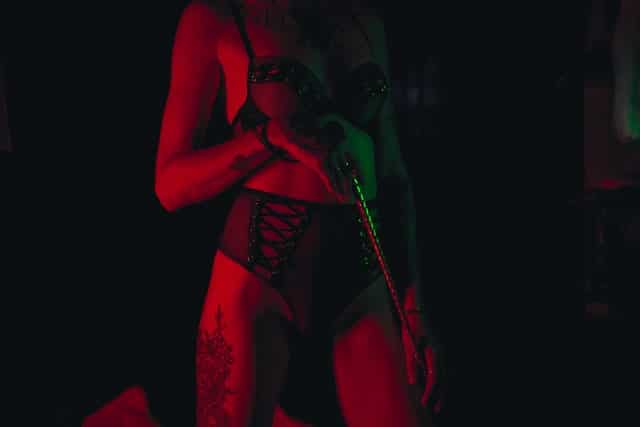 What is BDSM?
What does BDSM stand for?
BDSM stands for Bondage, Discipline, Sadism and Masochism.

BDSM has since gone on to include the interpretation of Dominance and Submission in the acronym. These words can be broken down to mean …

Bondage: The act of restricting or being restricted, losing freedom either emotionally, mentally or physically (can included ropes, restraints, handcuffs and more)
Discipline: Rules that if disobeyed are met with punishment to establish the dynamic of power (can be pain or the withholding of pleasure)

Dominance: The act of having power and influence over someone else (what you say goes)

Submission: The act of accepting the superior will of another person (what they say goes)

Sadism: Drawing pleasure (sexually as well) from inflicting pain, humiliation and suffering onto others

Masochism: Drawing pleasure (sexually as well) from receiving pain, humiliation and suffering from others

In reality, BDSM can incorporate many different elements such as bondage, rope bondage, role play and more. Although BDSM is often considered to be all about sex, this is not strictly true.

The establishment of the power dynamic between the Dominant (Dom) and the Submissive (Sub) is the true core of BDSM and can exist long before sex starts and well after it ends.

Practices involving BDSM have existed in many cultures for centuries, but some still consider these sexual dynamics taboo.

Many of these BDSM ideas may seem extreme to outsiders.

Still, for centuries, various cultures have used these techniques as a more profound way to explore consciousness, power and control, and the dynamics of male and female energy in women.

In addition to the media sometimes portraying fetishists negatively, the mental health industry has condemned certain aspects of BDSM for years, but this is slowly changing over time.
Am I a Dom or a Sub?

So we know what BDSM means, great. So time to get the ropes out then? Not quite … The next step, prior to going and buying the masking tape, is to ask yourself where in this acronym you fit or who you are.

In more vanilla sex, it is typical for one to be more dominant and another to be more submissive, BDSM simply takes these principles to a new extreme.

Think about what turns you on or what makes you feel powerful or free.

Start with fantasies and answer these questions as you fantasise.


What are you doing?

What is being done to you?

How are you addressed?

How do you address?

Deciding on what part of the Dom Sub line you sit, there is one simple question. Who holds the power?

That is it, if you answered the following questions with something to do with having the power then you are most likely a Dom and you are most likely a sub if someone had the power over you.

Even if things were done to you but were totally at your own bequest, that still counts as being a dominant. It isn't necessarily about who does what, it is at whose direction.

This is why we have the terms Top and Bottom.

Top: The one who is active (flogging, whipping, sex play)

Bottom: The one who is having this done to them.

Neither suggest Dominance or Submission.

For example topping from the bottom is what you would call a Dom who is calling the shots whilst having the experience happen to them.
Whereas a Service Top is a Submissive who is giving to the Dom exactly what they want.

If you are still unsure, please feel free to take our 'Am I a Dominant or Submissive' quiz. Once you know where you fit into these categories, you can then move on to the next and better understand of your place within them.

A dominant will use both discipline and bondage as a means to demonstrate their power or dominance over a Sub. Restricting movement, or enforcing their rules, shows clearly that they are the ones in charge.

Likewise, sadism (the act of inflicting pain for the sake of usually sexual gratification) is another tool the Dom will use to reinforce the power dynamic.

BDSM is, at it's heart, the push and pull between this power dynamic, an exchange, where power is constantly being taken. All the extra stuff you see or hear (the ropes, swings, insults, masks etc) are just tools to accommodate it.

On the flip side, the Sub will want power over them, and masochism is the perfect balance as it is about finding pleasure in pain/shame/humiliation to oneself. So as the Sub is being disciplined, sometimes through pain, they are able to reinforce their role as submissive and in turn find greater pleasure and return.

In this way the two form a counterpoint.

Knowing whether you are a Dominant or a Submissive is the just beginning.

Not to forget your fantasies might and probably won't be enough to confirm on their own. When you start your BDSM journey, you might be far more submissive or dominant than you expected or be someone who likes to mix it up.

If you are someone who can either take the role of Dominant or Submissive, you are what is known as a Switch.

Once you start to play around with BDSM, you will realise that not all Dominants or Submissives are the same. Dominants and Submissives will typically be more physically, mentally or even spiritually orientated. Also some will prefer humiliation to pain when it comes to giving and receiving punishment.

Also, the way in which both the Sub and Dom deal with the power relationship will vary.

If you are still unsure if you are a Dom or a Sub, please feel free to try this test.

This is enough to get started, but if you want to know more about the different types of Subs or Doms, then you can see more below.


The different types of Dom's


As a Dominant you want to dominate. You hold the reigns of power but the way in which you establish this power dynamic will depend on you. Here are the 3 most typical types of Dominant, but there are more in between.


1. Dome or Domme

Probably the most typical type of Dominant.

A Dome or Domme will give orders to a Submissive, or use physical or psychological techniques of control. This is all to ensure that the Submissive does exactly what they are told.

If the Submissive ever attempts to tell the Dominant what to do then they will exercise their right as Dom/Domme to discipline their Submissive accordingly.

This type of power dynamic is 'do what I say because I control you.'


2. Master/Mistress

In this BDSM relationship type a Master (male or male-identifying) or Mistress (female or female-identifying) holds 'ownership rights to their slave's body, as property or chattel.'

A Submissive is completely owned by the Dominant here to do with what they please. This might even extend to the Subs belongings and finances. In terms of power, this type of Dominant/Submissive relationship is typically the most akin to surrender.

'Do what I say because I own you.'


3. Daddy/Mommy

A Daddy or Mommy also holds control over their Submissive but, at the same time, takes on something of a parental role. In this situation, the Dominant must also take into account their submissive's emotional and general well-being.
Daddies and Mommies act as both protectors and punishers.


This type of power dynamic is 'do what I say because I know what's best.'


What type of Sub am I? 7 Types of Subs


As a Submissive you are typically the one to receive, either in actions or in orders. You are ultimately more reactionary, so it might be harder to find what works for you.

If a Dom wants to know, they just change it up. As a Sub, you might have to start all over again. Basically, you are in the passenger seat and may have to experiment a lot more to find out what really brings you fulfilment.
There are more than this but there are roughly 7 different types of Subs. Which one fits you better might depend on your mood, or how well you fit your Dom.


1. Brat


A Brat or brat kink is a type of Submissive that will act naughty, high energy but ultimately have the desire to be overpowered and be punished for acting in such a way.

Brats want to be 'put in their place' but will test and push their Dominant to see if they can and/or how they will accomplish it.

Brats might say things like 'Is that all you have?'

Brats are highly compatible with Daddy's/Mommy's.


2. Playful Masochistic Brat

Unlike the typical Brat, a playful brat might not be completely submissive. Brats of this type will do anything they can to get a rise out of the Dominant because they ultimately enjoy the pain and want to be punished.

Masochistic Brats will laugh, and find enjoyment from the experience, sometimes at the expense of the Dominant. Rather than saying 'Is that all you have?', they would just laugh in the Dominant's face.


3. Pet


Pets are a type of Submissive who like to take the role of an animal (more often a puppy or kitten). Pets will start by imitating animal noises or walking on all fours, but may wish to take things further, by eating out of food bowls and taken out for walks with a collar and lead.

Pets are highly compatible with Master/Mistresses but can work well with all types.


4. Baby Girl/Baby Boy | Good Girl/Good boy


Baby boy or baby girl is a type of Submissive who seeks protection and to please their Dominant.

A Submissive of this type knows that, if they submit, they will be taken care of sexually, emotionally, and potentially financially. With this in mind, the Submissive will prioritise the Dominant to ensure that they continue to receive such treatment.

Baby girls and boys are highly compatible with Daddy's and Mommy's.


5. Princess


A princess is a type of Sub who is willing to serve and submit, but only if they are treated like royalty.

A princess is similar to a Baby girl/boy in that they want to be looked after, the difference is that it is not necessarily out of a desire to be protected, but instead to be pampered.

The trade is that, if the Princess wishes to continue this type of pampering, then they must submit.

Princesses are highly compatible with Daddy's/Mommy's.


6. Slave


The Slave is usually the most devoted of all Submissive types. A slave will totally surrender themselves to their master, and do whatever they are told.

Slaves won't necessarily do such tasks for sexual satisfaction, but instead just because Master said so.

Slaves will be usually very passive. Everything they do is at the behest of their master and they enjoy this type of total surrender. Slaves are something called Domestic Servants if they also deal with all household tasks as part of their duties.

Slaves are highly compatible with Masters/Mistresses


7. Sub


Probably the most common Submissive type is the Sub. A Sub has yet to specialise into another of the Sub types, and is instead more focused on the power relationship itself, rather than the reasons or the behaviour that goes with it.

A Submissive actively engages in the act of following the Dominants needs. This isn't about surrender, it is a constant exchange of power and is the Submissive type where the Sub has the most amount of control – as it is most focused on actively taking on the role of a Submissive.


Tips when starting out in BDSM

Ok, so you are ready to explore the world of BDSM. Here are some handy hints on what you should do to make that first experience as good as it can be.


1. Talk to your partner

Talk to your partner and not just before you get down to business. Keep talking during as well and long after its over for some good quality after care.

If you are new to BDSM you want to be able to establish power dynamics as safely and seamlessly as possible. You also want to make sure that it is normalised and that both of your emotional needs are being taken care of.

You also need to establish the reason/s for wanting to try this out. The answer may be as simple as 'you want to try new things' but they may also be deeper.

Think and talk about the bigger picture before you go out and explore what is potentially a new side to you and your partner.

Talking with your partner will enable you to establish some rules and comfort zones and explore what comfort zones you wish to push back against.

You might even want to come up with a safe word. This just means that one of you can pull the breaks when things get a little too much.

So much of BDSM is built upon trust. The more you are trusted, the more you are both able to buy into the power dynamic that makes BDSM what it is.

Talk about fantasies, talk about expectations, just talk. You will be surprised how this kind of talk can be addictive and arousing. That's right, don't be afraid when this talking turns into dirty talk naturally. You will find confidence as both a Sub and Dom as the power dynamic between the two of you is established and reinforced.

Not only is it creating a greater bond between you, it is also subtly setting up the right tone so that when it's go time, you are both already in the right mindset to just let go.

2. Don't read novels or watch movies

If you are looking to recreate a hot scene, that's fine, but hoping your first experience is going to be like that fantasy … well it's not the way. Taking these expectations into BDSM can lead to disappointment and actually take away from the experience it should be.

When making BDSM about an external fantasy, you are taking away from potentially the most important part of the game, that is the very internal journey of power and control for the Dom and the relinquishment of power for the Sub.

BDSM is less about making a hot image (though that is certainly a bonus) and more about exploring yourself and your partner. You will make that a lot easier by focusing on the now. What is in front of you and what is in front of them, rather than how like it is to the external fantasy in either of your heads.

Trust this will pay off for you. Start small with some of the following tips.

3. Orgasm control

Instead of starting with the rope, the blindfolds or the flogger. Start here. Orgasm control is one of the greatest introductions to BDSM out there.

Not to mention that delaying the orgasm or 'edging' can lead to much stronger orgasms, what this will teach both of you – as a Dom or a Sub – is control. It will teach awareness – you must always be aware of your partners proximity to orgasm, the more skilled you become the better you will be at turning off the heat just before it's too late.

Similarly not being able to orgasm can get really frustrating and that delayed gratification coming at the mercy of the Dom will help you as a Sub to go with the flow and trust that they will eventually give you your release. As you grow more aroused you will find yourself letting go more and more and giving yourself to the situation.

When the orgasm eventually comes and blows you away, it is the reward you need to reinforce the behaviour and the realisation that doing as you are told will work out for you to. Taking trust to another level.

4. Try restraints

Anyone who knows about BDSM knows that restraints are not just handcuffs or tape. Restraints are anything that you can use to restrict the freedom of your Sub.

So, before you learn to tie rope in twenty different ways, realise that freedom comes in many different forms. Yes there is the obvious freedom of movement, and this is a great place to start, but there are also many others.

There is freedom to see, freedom to speak or laugh, freedom to listen, to smile, to cry, to own things. Everything we take for granted is a freedom, and anything you use to take away that freedom is a restraint.

Try a blindfold. Take away the ability for your partner to see and take special attention to the fact that they must now trust you more than before. There is an implication of danger in BDSM. Deep down we know that if the Dom really wanted to, they could make the Sub suffer more than they might be willing to allow them. We take that implication though, that line in the sand, and only ever approach it.

Your partner may find putting on a blindfold is already too much trust, it's too far, but if you take it slowly, enjoy that feeling of power and powerlessness, then you can move on to try rope or even some ties from the cupboard.

Then try, changing the music, giving your Sub ear plugs to listen to what you desire or nothing at all. You will both realise that this is a journey into restraint as much as it is anything else.

5. Take it seriously

It is important to have fun, but it's more important to keep things fun for everyone involved. Don't try BDSM if you are too immature and not ready to take it seriously because there are elements that are dangerous in the hands of a novice both physically and mentally.

You are putting someone into a position where they are incredibly vulnerable, more so than they may have ever been before. It is not unusual for someone to try BDSM before realising that they are not ready to let go to that extent, sometimes after the damage has been done.

You don't want to be one of those couple who get things wrong, so go slow and make sure that both of you take things seriously every step of the way. Also make sure you are both serious about things before going ahead.

This is why we recommend orgasm control first, even in a vanilla sex scenario, because it will help to make the transition to restraints of any kind more seamless and less scary.

That is why it's important to keep talking and have a debrief after the moment and maybe even a few days later to see what effect it has had. This is important in BDSM aftercare.

Take this step by step because one small step too far can be all the difference between a bonding and fun experience and a non consensual nightmare.

BDSM Aftercare

Sexual aftercare is a common practice in BDSM. In its simplest form, the aftermath is a relaxing ritual after sex. Sexual behaviour that involves BDSM dynamics can be intense.

Sometimes people are heavily tied or otherwise physically and psychologically controlled. It can be incredibly immersive, so much so that it is important to return partners to the mental space of reality.

Aftercare is basically the way to control emotions and the body after BDSM. Everyone's aftercare habits are different. The key to the aftermath ritual is to care for the physical and mental health of your partner.

Most things in life are often best with bookends. It seems to work best for most of us when we start the day off with a morning routine and then end it with a nightly ritual to help with sleep (bookends). There's often a process – beginning, middle, and end – to most things worth doing, right? Well, sex is no exception.

The sexual bookends are foreplay and aftercare.

In the beginning, we take time to ramp up, get our blood / juices flowing (arousal) and interest piqued.

The middle … well, you know what goes on there.

Afterward, it's important to take the time to care for one another, wind down, catch your breath, continue to play/feel/touch, be sensual with each other and take good care of yourself and partner(s).

As you have probably experienced, often sex can have quite the abrupt ending. Someone gets what they want and then they are ready to call it quits.

Then they might roll over and go to sleep or get up and leave or get up to start cleaning things up.

Sex may also end without climaxing, of course. Sometimes that's totally okay for everyone involved, while other times it may leave you or your partner(s) feeling frustrated and alone. This is when aftercare is especially important and often ignored (due to hurt feelings, embarrassment or shame), unfortunately.



"Ideally, aftercare is an essential part of most sexual encounters."



Regardless of whether there is a climax or not, sexual arousal and both giving / receiving pleasure include a huge rush of hormones, feel-good chemicals, and emotions.

You have to come down off that high at some point, and you don't want to just crash … that's where aftercare comes in.


Why Practice Sexual Aftermath?

We must do an excellent job in the aftermath to ensure that our partner/s can happily walk out of the beautiful psychological space of BDSM games, and return to the real world. It is essential to make partners feel cared for.
Domination and obedience are intense during a BDSM session. Whether it's mental or physical whipping or following a strict protocol, all these processes will take some time to stop.

Sometimes, during and after sex, the negative psychological space transforms, which may not serve you the way you want.

Aftercare is vital for dominant couples and submissive couples. Although people are usually very concerned about the aftercare of the obedient, it is also valuable to let the dominator relax. Here is how to practice sexual aftermath:


Hugs

Hugs are well known to have positive benefits for your body and relationships, so naturally, it is a good form of the aftermath. Hugs can help us release the hormone oxytocin, which can reduce stress and increase intimacy.

Additionally, hugging is a low-energy activity that can calm submissives who accept put-downs or shock games.


Water and Snacks

It is very important to drink water after the scene! The benefits of staying hydrated are many, especially after physical activity. Some people also like to snack on comfort foods, so keep your closet well stocked!


Take Care of Minor Injuries

Although you shouldn't be seriously injured after BDSM, some people play strenuous scenes. When it comes to blood games and/or knives, the wound must be disinfected and tended to.

Any bruises must be treated with ice and maybe some kisses.


Sleeping Together

A nap can do wonders! This is a form of aftercare because sleeping next to your partner is a way to encourage intimacy.

Depending on the BDSM relationship, you might want to try this for a little while before sending your Sub to their cage, or skip this step entirely, or allow your Sub this right as an occasional treat only.


Watching Movies

Having the opportunity to see and get lost in films, and other activities, is the best choice for the aftermath! Seeing something optimistic or interesting can give you a feeling of warmth, eliminating any possible sunshine/sub-depression.


Kiss or Slow Sex

Sometimes, the answer is more sex! Kissing makes us feel close to our partner. Slower, more sensual sex can be used as aftercare for rough behaviour.

It allows partners to reconnect with their true identity and disconnect from their dominant or submissive role.


Service Behaviour

Performing service behaviour can be gentle and reassuring as the aftermath. It's about things like cooking together, having your partner hug you while bringing you water and blankets, or combing each other's hair.


Affirmative Words

Affirm to your partner that they are loved, valuable and beautiful. If the relationship is not that serious, it is always good to praise their performance, or tell them how attractive you find them.


Massage

There is nothing like a long massage to release tension. Play some music, dim the lights, and then take turns to massage. A massage can make you feel relaxed and cared for.

It also enhances the emotional and physical connection.


How BDSM Might Benefit Your Health and Your Relationship

The term BDSM is a general phrase used to describe a series of concepts and practices focused on the exchange of power in the context of sexual intimacy.

BDSM has aroused global curiosity. For many years, perverted behaviour was usually defined by what it is not instead of what it actually is.

Even though movies have taught people about BDSM, there are many misunderstandings, and lies, about it.

Nevertheless, scientific studies show that BDSM and kinky sex is not just a gateway to sexual exploration and experimentation, it leads to countless health benefits and is way to improve your relationship.


BDSM Increases Intimacy

Contrary to popular belief, intimacy is more than just sex. Intimacy is often touted as deeply rooted in human behaviour, a deep and necessary physiological need.

Intimacy is something everyone needs. Intimacy is the ability to accept and share your partner's feelings and be with them when they need it.

Communicating your wishes and feelings with your partner is a form of intimacy. A sexual adventure is also a form of intimacy, but remember that intimacy is more than just sex.


Kinky Games Encourage Loyalty

Maintaining a healthy BDSM relationship is not easy. There is continuous communication, and checking each other, as you control your sexual interests.

There are aftermaths, preparations, and many other issues that can crop up. For various reasons, including increased intimacy and communication levels, a perverted relationship or a relationship that engages in perverted sexual behaviour will become stronger.

Even a simple discussion of bringing a vibrator into a relationship can strengthen the relationship and bring intimacy, honesty, and openness. For this reason, BDSM can do a lot in terms of couples' intimacy. No matter how different it sounds, BDSM encourages loyalty.


BDSM Improves Communication In Relationships

Communication in relationships can be difficult. People are inherently inclined not to discuss intimacy and sexual behavior with their partners.

Discussions about sex are often avoided in favor of meaningless conversations because it is generally thought that we treat sex as a private act.

The reluctance to talk about sex in the formal education and growth process often means that when talking about sex, there are often feelings of shame and inadequacy.

This is an interesting paradox when we are constantly surrounded by sexual concepts in our culture today, as reflected in magazines, television, and music.

Not talking openly about sex with other people usually means that we cannot get essential sexual health information.

This silence makes us blissfully ignorant and ignorant, which is why people strongly argue that we must improve our positive attitudes and education towards sex as we grow up.
Sex is primarily about two main things: negotiation and consent.

To negotiate and approve an agreement, a couple needs to communicate openly and honestly.

For this reason, couples and people who practice BDSM and sex are often in a better position than couples who do not practice sex in terms of communication.

This kind of couple discusses their feelings and desires openly, thus improving communication between them
.

BDSM Sexual Behaviour Improves Mental Health

For a long time, people have made wrong assumptions about BDSM. In fact, until recently, some BDSM practices were removed, or modified, from the list of mental disorders to accept the idea of ​​having a sexual interest in specific activities with consenting adults.

Having an interest in BDSM does not point to a particular mental illness. Hypotheses have been made about BDSM practices and the correlation between violence, abuse, and rape. As people realise that the complexity of BDSM and the concept of consent are critical to relationships, however, these correlations are slowly disappearing.

BDSM Reduce Psychological Pressure

Daily pressure can be high. How can you reduce this pressure? Most people use some form of escapism. Having a way to escape the stress of life by pursuing entertainment and fantasy is efficient.

For some people, escaping from reality is achieved through the creation of sexual fantasies. There is evidence that people living in dominant sex lives usually like to obey during sexual activity to balance daily life and stress.


BDSM Reduces People's Anxiety

Interestingly, many people feel anxious about BDSM activities. They may be overwhelmed by this idea and don't understand the concept of letting go.

They may attribute the experience of giving or receiving pain to stressful activity. The reality, however, is that accepting or giving painful sexual enjoyment actually reduces anxiety.

Experts found that when engaged in BDSM activities, the brain enters an altered state of consciousness.
As a result, this change has been widely documented and is often described as "The runner's orgasm." The report commented that the lack of blood flow to the frontal lobe, and marginal pain areas, quickly reduced anxiety and produced a sense of relief.

BDSM is an exciting experience that most couples should try. It has many proven benefits, and it can be innovative to incorporate into your relationship.

BDSM For Higher Confidence:

Experts conducted a study that explicitly measured the mental health of people who like to engage in BDSM. It examined the key personality characteristics of each person.

Participants in the BDSM group felt more secure in their relationship and have a greater sense of happiness. They also showed it reduced anxiety and is less sensitive to the opinions of others.
All of these characteristics may indicate that BDSM may be positively correlated with certain benefits.

These characteristics include their attachment style in interpersonal relationships, general well-being, and their sensitivity to rejection compared to the control group.
Although BDSM is considered taboo by many people, society has seen a significant shift in attitudes towards greater acceptance and understanding.

This is partly because the mental health industry has adjusted its position and because BDSM is becoming increasingly popular in popular culture.

Additionally, recent studies dedicated to understanding BDSM and its effects on the body have shown surprising results. Researchers have failed to find evidence that BDSM can cause harm.

Also, they have discovered ways in which it can have a positive effect on our spirits and psychology.
In addition to comprehensively strengthening their communication skills, people who practice BDSM with partners in the long term can often experience a more profound sense of trust.

Practicing BDSM when done consciously is a compelling experience for couples and ultimately brings them closer.

It takes a lot of confidence to talk about these things, let alone find a way to put them into action and move on. Having sex with anyone requires a lot of trust.

Still, the complexity of BDSM requires that the participants emphasise the vulnerability of others.

Reduce Stress Levels

Some studies have shown that participating in BDSM exercises can trigger biological effects, similar to the Zen you may experience during or after completing a yoga session.

These activities can actually reduce the amount of cortisol (stress hormone) that flows through your body.
In a series of studies, researchers collected saliva samples from submissive and dominant participants in sadomasochistic settings.

The dominant partner showed reduced levels of cortisol after the meeting. A reduction in cortisol not only makes us feel mentally better but can also have a positive effect on our physical health. Lower levels of cortisol can protect us from various health ailments, including high blood pressure, weakened immunity, and insulin resistance.
FAQ
Why do people like BDSM?
People don't usually know that they have practiced BDSM until they start to read about it. If you've ever tickled your partner until they can barely breathe, you held down their arms for a moment during sex, or you simply tried some pinching, biting, or spanking, then you've already tried "light" BDSM.
Too much of our culture revolves around holding things inside or repressing our truer natures. BDSM is an opportunity to let go of all that pressure and any expectations that others might have of you. It's your chance to be the person you can't be in other environments.
What would you like to do with your partner if you didn't have any fears?
People like BDSM because it's hot to experiment, it's freeing and sometimes because it's fresh.
How to get into BDSM?
To get into the BDSM lifestyle you need to discover where you sit as either a Submissive Dominant or Switch.
Once you know this either broach the topic with your current or new partner, find supervised dungeons, join groups either online or in your local area that both talk and or practice this type of lifestyle.
Getting into BDSM is fairly simple, the most important part is realising hat it is an exploration into yourself.
How to train your spouse for BDSM?
The first step to train your spouse for BDSM is to make sure that this is something they want. It is not right to force this type of lifestyle on anyone.
Once you determine if it's something they want, take the next step to find out how much of the BDSM lifestyle you want in your relationship, in other words boundaries.
Is this just for certain times during sex. all sex, outside of the bedroom? Determine where your initial boundaries are and realise they very well change over time.
Now you know where the lines are, you can start by encouraging and rewarding certain behaviours such as calling you daddy/mistress/sir or whatever it is you both find fun.
You also want to reward certain types of submissive behaviours such as not looking you in the eyes, bowing, worship etc.
Also you will want to punish or discipline bad behaviour. The key is to make sure you fulfill your role as dominant but at the same time don't take things too far and make sure that the journey for the two of you is built upon trust.
What is a rigger?
A rigger or "rope top" is someone who applies functional or artistic rope bondage to another person's body for photographic, sexual purposes, performance, artistic, educational or spiritual reasons.
Other forms of restraint may also be used; such as fabric, leather and steel.
The Bottom Line

Practices involving BDSM have existed in many cultures for centuries, but some still consider these sexual dynamics taboo. Many of these BDSM ideas may seem extreme to outsiders.

Still, for centuries, various cultures have used these techniques as a more profound way to explore consciousness, power and control, and the dynamics of male and female energy in women.

For example, in addition to the media sometimes portraying fetishists negatively, the mental health industry has condemned certain aspects of BDSM for years.


A warning about Consent.

Consent is the difficult piece of BDSM because this sort of play frankly blurs the line between what is and isn't in our control and therefore choice. If you are not in control, how can you make a choice?

One of the most freeing things about being a sub is the learning of being capable of doing or saying things that you would otherwise never do or say.


'I can't believe I just did that.'


It's uncomfortable to push through our comfort zones but that is exactly the point.

What you want to hear next is 'Wow! That was amazing.'

Through letting go of those preexisting notions we have of our selves we get to experience real freedom. Which is why you often hear the greater the restrictions the more the freedom – there is the catch 22.

If they didn't really want to do it at the start but loved how it made them feel at the end, was the act itself consensual?

This is to say not to be fooled by those who say that a Sub has more power than a Dom because the Dom must always remain in control, because if they get things wrong then the Sub won't let them try it again.

This might be true if the worst that could happen would be never trying again. But it isn't. Yes a Dom must remain in control of themselves, but control is not enough to guarantee that things are not taken too far.

How far a BDSM sex play goes is less about what the Sub dares to take and instead how far the Dom dares to go.

In the moment, when the chains are in place, sight is gone, and someone is at their most vulnerable there is a tangible undercurrent of danger. Because…

It is the Dom that strikes first.

When the Dom makes their move the sub must experience it to know if they can handle it, find pleasure in it, overcome it or not.

Sometimes there might be some warning, the Dom instructs the sub what is next but that is sometimes not enough and not always even given. So if the sub decides this is a huge no, the trouble is the damage could already be done.

This danger is something many of the BDSM community do not talk about but it is part of what makes it so exciting. This danger can come in the physical form, through a damaged reputation, and many others.

The Dom wields this implicit danger as power. This is partly why trust is able to be built so well during BDSM. If a Sub is willing for someone to have the power to hurt them one way or the other, it demonstrates a level of trust that we don't typically see in relationships.

If we saw someone from a couple slapping someone else in the streets in public and calling them something derogatory society would reject that, but if it's that and worse going on in a sex dungeon then society accepts it.

Both instances are the same, the only difference is the setting and potentially the mindset behind it.

By getting involved in BDSM you are doing something that is on a fine line, this is a warning to avoid "I can't believe I just did that" being followed by "How could you do this to me" you must both take this very seriously.

So have fun, but the experience is about the both of you. Yes there is more responsibility for the Dom to ensure that things don't go too far but again that comes with the territory.

If you are willing to try then you both have to be willing to bear the consequences of going too far and choosing who you try this with.

With all the safe words in the world, the best preparation and the most communication, accidents and injuries can still happen.

So with all that said, try at your own risk.