BDSM: 5 Tips To Get You Started
If you're a BDSM beginner, it can be difficult to picture what BDSM is actually about.
BDSM is one of the most misunderstood concepts in the world. BDSM is often suspected of being physically or psychologically dangerous. However, beginners can realise that if done correctly it can be safe and fun. Bondage and discipline, domination and submission, and sadism and masochism are the three categories that BDSM encompasses at the most basic level. BDSM can potentially be the best kind of sex you can have because it relies on a judgment-free zone where dialogue about your interests and boundaries comes first.
If you're a BDSM beginner, it can be difficult to picture what BDSM is actually about. Stick around to learn more about BDSM with this beginner's guide.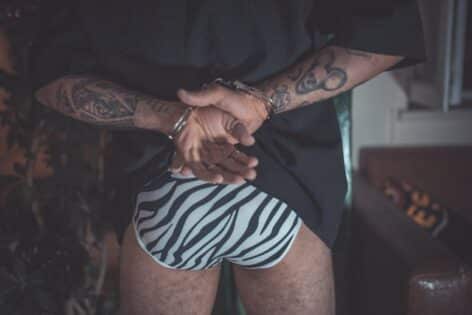 BDSM:
1. Start Learning More About BDSM Before You Practice It:
The depictions of BDSM you've seen in movies are definitely not going to work for you, apart from being frequently inaccurate, they tend to be extreme. Reading up on the BDSM, maybe even taking a class, and, if necessary, consulting a sex therapist to find out what your version of the practice looks like are all suggestions made by experts.
Generally, BDSM involves bondage and discipline, dominance and submission, and sadism and masochism. You don't need to have experience in all three categories. For example, you may discover that you're inherently dominant or submissive, or that you can switch between the two. You may also discover that although you enjoy being bound, you don't especially enjoy being whipped.
2. Before You Try Intense Routines, Just Begin With a Kinky Fantasy Or Role Play:
This is a popular misjudgment made by many couples. They go to a sex shop and buy a few toys before realising that BDSM isn't for them. It's preferable to begin by determining what makes you feel hot and sexy. Don't be afraid, to begin with, your own imagination and what gets you excited. Experts suggest reading some BDSM stories or watching BDSM-themed movies to get a sense of what you might enjoy.
3. Always Maintain Communication With Your Partner:
Sit down with your partner and have an open discussion about your interests, what turns you on, and your limits. Experts emphasise the importance of having this conversation face-to-face before attempting some form of BDSM (or any sex act, for that matter), because "eye contact is how we express empathy. Since BDSM usually entails relinquishing power, confidence and communication are crucial. It's important that you and your partner are as clear as possible about what you want and don't want, as they should be with you. If the thought of being blindfolded fascinates you but getting your hands cuffed makes you nervous, let them know.
4. Sometimes Trying a Group Discussion About BDSM Can Do The Trick:
If you know you're able to go farther than your partner, you may want to consider getting someone else into the mix. A third party whose boundaries are more aligned with yours will help you both have more satisfying experiences. However, your partner must agree to this. If he/she doesn't, consider talking to your partner about what they may be willing to try with you at minimum once to see how they really feel.
5. You Need To Agree On a Safe Word:
Safety is a major issue with BDSM. If things get out of hand and you or your partner cross a line you weren't expecting, come up with a phrase you'll both say if that time comes. Select something completely different that you wouldn't usually tell in the bedroom, such as "cheesecake" or "sweater".