5 Facts About BDSM You Need To Know
The benefits of BDSM in a relationship.
BDSM has aroused global curiosity. For many years, perverted behaviour was usually defined by what it is not instead of what it actually is. Even though movies have taught people about BDSM, there are many misunderstandings, and lies, about it. Nevertheless, scientific studies show that BDSM and kinky sex is not just a gateway to sexual exploration and experimentation,  it leads to countless health benefits. Here are five of those you may not have known but really need to.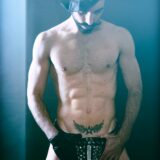 BDSM Sexual Behaviour Increases The Intimacy Of Couples:
Contrary to popular belief, intimacy is more than just sex. Intimacy is often touted as deeply rooted in human behaviour, a deep and necessary physiological need. Intimacy is something everyone needs. Intimacy is the ability to accept and share your partner's feelings and be with them when they need it. Communicating your wishes and feelings with your partner is a form of intimacy. A sexual adventure is also a form of intimacy, but remember that intimacy is more than just sex.
Kinky Games Encourage Loyalty:
Maintaining a healthy BDSM relationship is not easy. There is continuous communication, and checking each other, as you control your sexual interests. There are aftermaths, preparations, and many other things. For various reasons, including increased intimacy and communication levels, a perverted relationship or a relationship that engages in perverted sexual behaviour will become stronger. Even a simple discussion of bringing a vibrator into a relationship can strengthen the relationship and bring intimacy, honesty, and openness. For this reason, BDSM can do a lot in terms of couples' intimacy. No matter how different it sounds, BDSM encourages loyalty.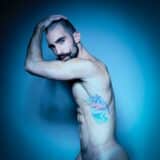 BDSM Sexual Behaviour Improves Mental Health:
For a long time, people have made wrong assumptions about BDSM. In fact, until recently, some BDSM practices were removed, or modified, from the list of mental disorders to accept the idea of ​​having a sexual interest in specific activities with consenting adults. Having an interest in BDSM does not point to a particular mental illness. Hypotheses have been made about BDSM practices and the correlation between violence, abuse, and rape. As people realise that the complexity of BDSM and the concept of consent are critical to relationships, however, these correlations are slowly disappearing.
BDSM Reduce Psychological Pressure:
Daily pressure can be high. How can you reduce this pressure? Most people use some form of escapism. Having a way to escape the stress of life by pursuing entertainment and fantasy is efficient. For some people, escaping from reality is achieved through the creation of sexual fantasies. There is evidence that people living in dominant sex lives usually like to obey during sexual activity to balance daily life and stress.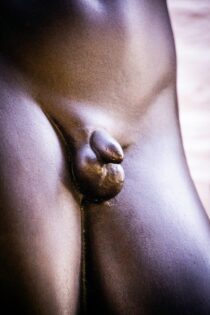 BDSM Reduces People's Anxiety:
Interestingly, many people feel anxious about BDSM activities. They may be overwhelmed by this idea and don't understand the concept of letting go. They may attribute the experience of giving or receiving pain to stressful activity. The reality, however, is that accepting or giving painful sexual enjoyment actually reduces anxiety. Experts found that when engaged in BDSM activities, the brain enters an altered state of consciousness.
As a result, this change has been widely documented and is often described as "The runner's orgasm." The report commented that the lack of blood flow to the frontal lobe, and marginal pain areas, quickly reduced anxiety and produced a sense of relief.
BDSM is an exciting experience that most couples should try. It has many proven benefits, and it can be innovative to incorporate into your relationship. If you are having doubts, carry out your personal research and learn more about this exciting lifestyle.