Top 50 LGBT Shows that You Need To Watch
Best LGBT Series
It's time to settle down to your comfy clothes, and binge-watch all the series on this list!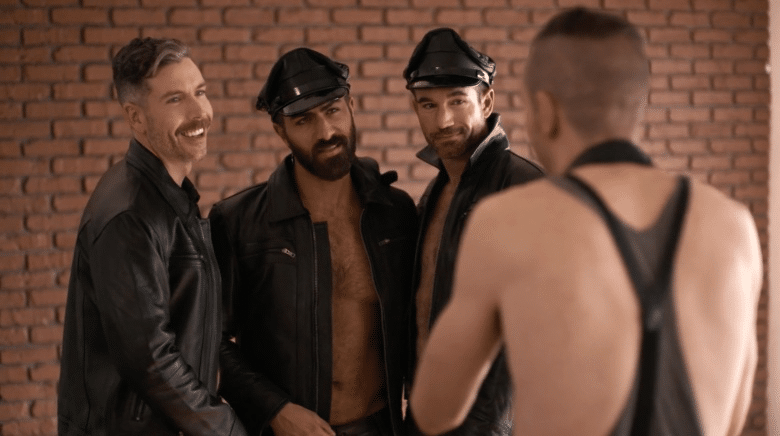 The past few years have seen the rise and fame of LGBT shows and characters. While some have a misconstrued representation of the community or claim to be LGBT-friendly for having one LGBT character, there's still a long list of excellent and progressive LGBT shows to watch!

You can find and watch many of these on Netflix, Hulu and even on Youtube.


Unfortunately, quantity does not always equal quality, especially with LGBT shows and characters. So we're here to guide you to the top 50 LGBT shows to binge-watch right now:


50. Super Drags (2018)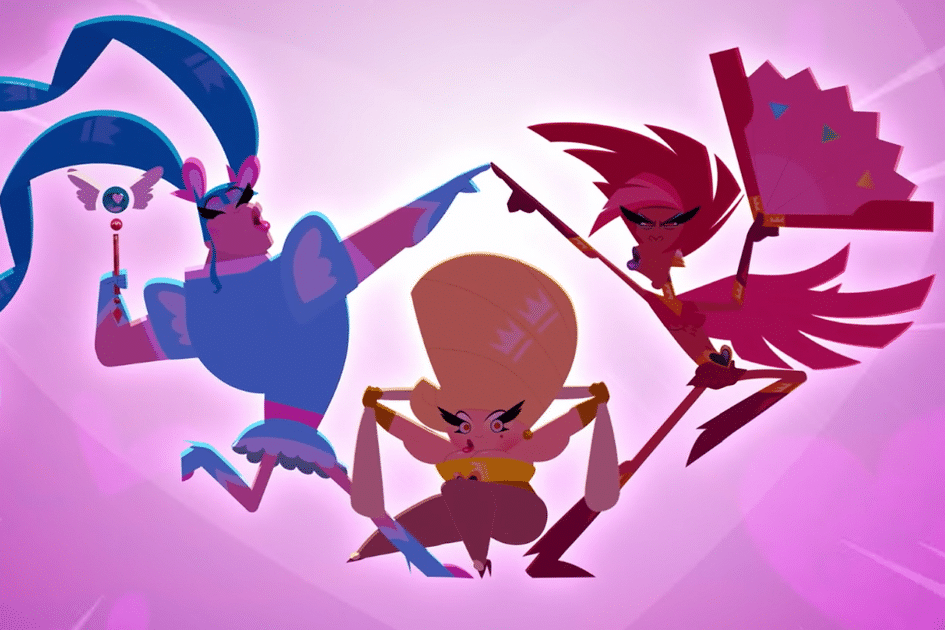 Super Drags is a Brazilian adult animated comedy created by Anderson Mahanski, Fernando Mednonça, and Paulo Lescaut and produced by Combo Estúdio. The show is somehow reminiscent of the famous cartoon show, Power Puff Girls, but they made it gayer!

The show is about the adventures of three friends– Donizete, Patrick, and Ralph, who work for a department store in Belt Buckle Bay, a conservative town.

But aside from their day job, they are also drag queen superheroes, named Scarlet Carmesim, Lemon Chiffon, and Safira Cyan respectively. As superheroes, their ultimate goal is to protect the entire LGBT community against the homophobic villain, Lady Elza.

Super Drags is a feast to watch, with its colorful animation, sharp script, and highly entertaining characters. The storylines are also very complex, as it talks about gay conversion therapy, body image issues, and gay discrimination, amongst many others. How we wish that they truly exist, right?


Recommended
49. EastSiders (2012-)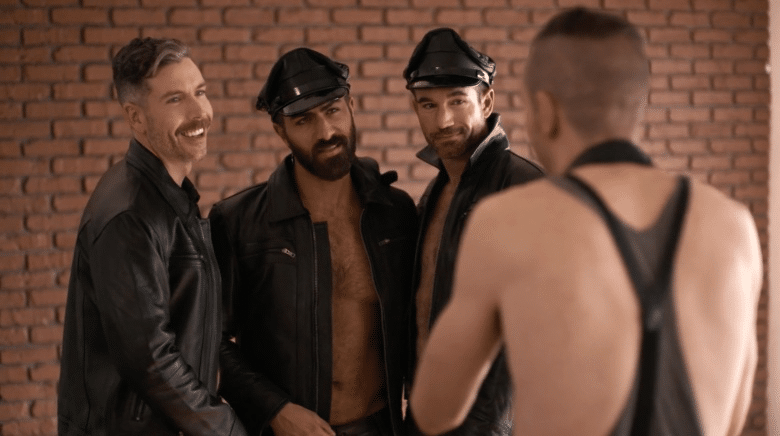 EastSiders, an Emmy nominated dark comedy series, was initially Kit Williamson's web series that started as a $2,000 birthday gift to himself.

It is an Indie TV series that took seven long years to make and is now ending its four-season run on Netflix.

The story revolves around a gay couple, Cal and Thom, who have been together for four years and their friends in Silver Lake, Los Angeles. The drama starts with Cal learning that Thom has been cheating on him with another guy, Jeremy. The cheating affair only happened once, since Thom sincerely regretted it after.

Despite being upset about the cheating, Cal continues the relationship but also decides to cheat with Jeremy. He initially plans to tell Thom about it, but he never gets around to doing it.

Throughout the four seasons, the series was able to discuss various issues such as sex stigma, STI/HIV scare, predators, queer long-term relationships, infidelity, and marriage.

Watching this is a rollercoaster ride, witnessing each character's journey in finding out the true meaning behind commitment, love, and relationships.


Recommended
48. The Bisexual (2018)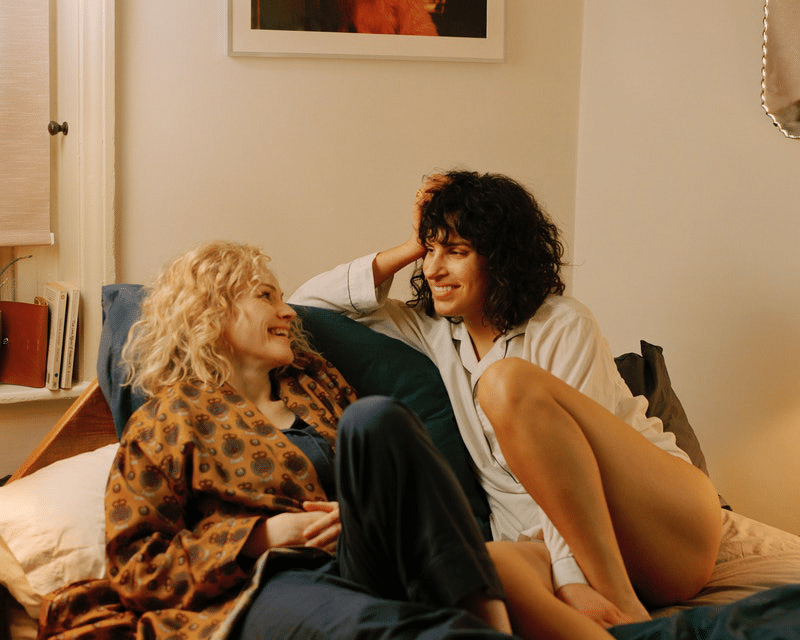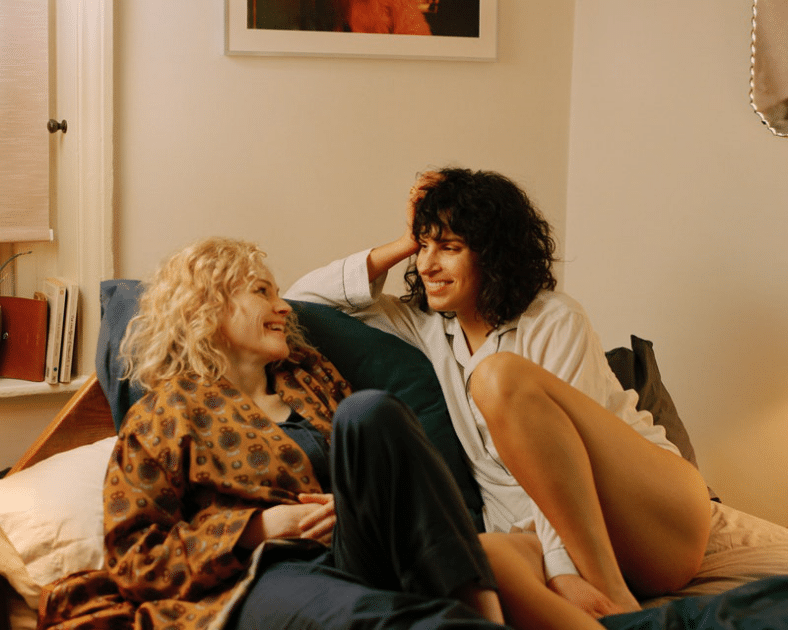 The Bisexual is a comedy-drama TV series created by Desiree Akhavan and Rowan Riley. The series started with the main protagonist, Leila, break-up with her decade-long partner.

Leila is an Iranian American who is living in London and has identified herself as a lesbian her entire life. After a decade of being tied down, she then began to re-question and re-explore her own sexuality and identity. Is she really a lesbian?

As the title suggests, after much questioning and pondering, she finally realized and accepted that she is bisexual. But the problem ensues with coming out again and getting scared that nobody will believe her.

There's so much negative connotation to bisexuality: "that's just a phase", "are you sure", "everyone gets a girl crush"; and this show perfectly portrayed all the complications and struggles of bisexuality.


47. Haunting of Bly Manor (2020)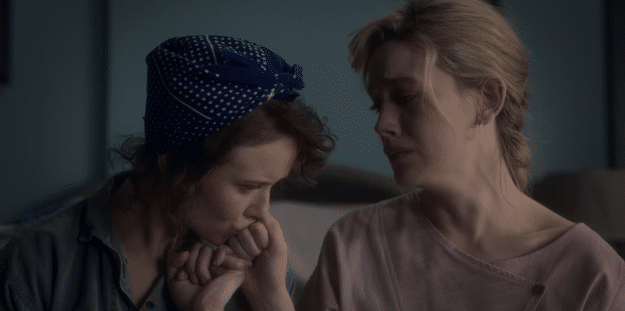 The Haunting of Bly Manor is not your typical love story, it's actually a horror story with gothic romance drama. It is a series adaptation of Henry Jame's "The Turning of the Screw".

The story starts with the hiring of a young au pair, Dani, to look after a wealthy man's niece and nephew. In the Bly Manor, she meets Jamie who is the manor's dry-witted gardener.

Again, this is a horror series, so much of the storyline revolves around the grief-driven events of the house. But in the midst of all the mayhem, Dani and Jamie found comfort in each other.

They were able to escape the house, and live a normal life to the best of their abilities. It was endearing to watch them finally be free and live ordinary lives.

However, it did have a bittersweet ending. There are some LGBT people who critics it for perpetuating the typical "kill your gay" tropes. Give this series a try, and decide for yourself if you'll love it or not!


46. Bonding (2018-2021)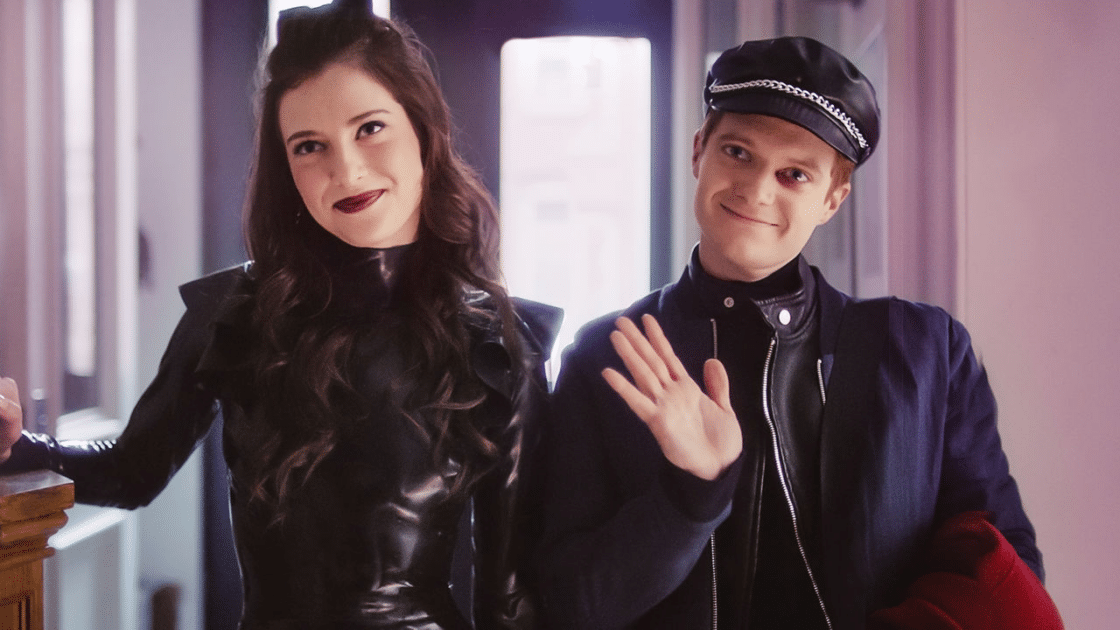 Bonding is yet another American dark comedy show that premiered on Netflix last 2012. It was reported to be loosely based on the personal life of its creator, Rightor Doyle.

The show stars a graduate psychology student who moonlights as a dominatrix, Tiffany or "Tiff". She then requested her newly out, high school best friend Pete to be her assistant/bodyguard.

As a newly open gay guy in the city of New York, he was initially pretty conservative and was squeamish at the thought of BDSM; however, this was apparently his door to sexual liberation and confidence by being able to explore the kink and fetish communities.

As much as being a dominatrix and working in a BDSM establishment are not that relatable to all, I'm sure everyone can relate to the challenges of a struggling millennial, especially those who live in such expensive cities like New York.

The two best friends get to pay their bills, at the same time explore themselves and their limits. Win-win, right?


45. Will & Grace (1998-2006, 2017-2020)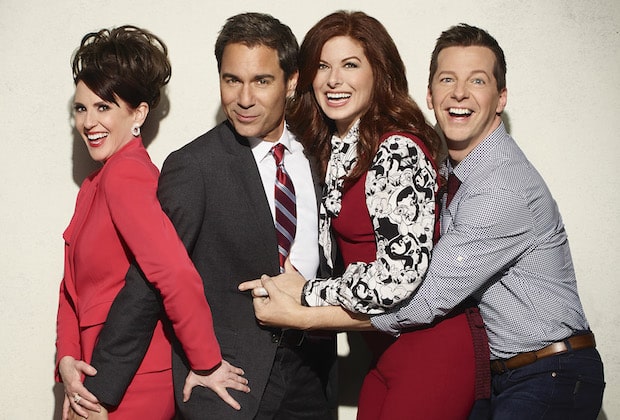 Will & Grace walked, so the other LGBT shows could run. It is an American TV sitcom created by Max Mutchnick and David Kohan, and it was broadcasted from September 1998 to May 2006.

This groundbreaking series revolves around the relationship between Will, a gay lawyer, and his best friend Grace, a Jewish woman who owns an interior design film.

With them are their other two best friends– Karen, an alcoholic socialite, and Jack, a flamboyantly and proud gay actor.
Grace was formerly engaged to a real jerk which led to the cancellation of their engagement, to which she moved in with WIll.

What was supposed to be a temporary arrangement turned into long years of getting through all of life's trials and tribulations– marriage, divorce, alcoholism, casual sex.

Will & Grace was such an unorthodox show in the 90s by exhibiting that gay people (yes, even the flamboyant ones) are not so toxic and hypersexual, they are just like other people. If you want a trip down memory lane, give this refreshing sitcom a watch!


44. The L Word (2004-2008)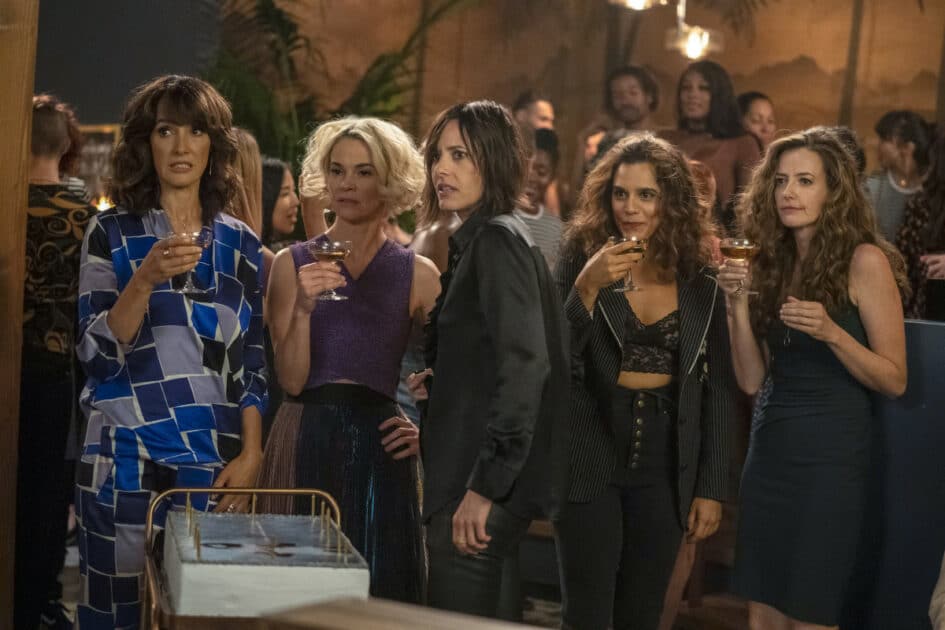 The L Word is a TV drama aired on Showtime from 2004 to 2009. The plot sticks to the day-to-day lives of a close-knit group of lesbian and bisexual women living in West Hollywood, California.

Its main character is Jenny who recently moved into California with her boyfriend, Tim, and began her professional writing career. With a twist of fate, Jenny attends a party hosted by their lesbian couple neighbor, Bette and Tina, who are about to take the step into parenthood.

Additionally, she had a brief encounter with Marina, a coffeehouse owner, which commenced Jenny's own sexual enlightenment and exploration.

There were many other equally-interesting supporting characters, such as Dana, a professional tennis player who is yearning to meet the right woman; Alice, a writer who was once in a relationship with a man who identifies as a "lesbian"; Shane, a hairstylist who hops from one woman to another; and Kit, Bette's half-sister who struggles with alcoholism.

The L Word is a great show for queer women and gender-non confirming people who want to be seen and represented on the screen. With its diverse characters and storylines, there's definitely someone for you to love!


43. Kiss Me Again (2018)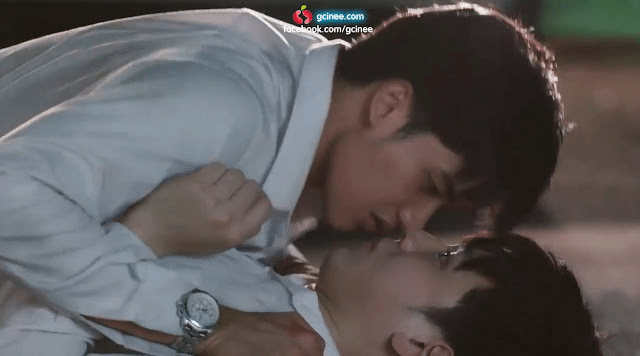 Kiss Me Again is yet another prequel to the Kiss The Series that premiered in 2015. The story begins with a group of five misfits in University who have found solace in each other.

Out of the five people in the group are Pete, famously known as the bad boy, and Kao, the intelligent and sensitive friend. They detest each other due to a series of violent events.

One of the most notable incidents is when they ended up accidentally kissing each other. This (un)fortunate incident leads Kao into a tailspin of confusion, while Pete incessantly pushes him away which leads further to more violence.

But once someone else starts showing interest in Kao, Pete begins to understand the hidden meaning behind his anger– jealousy, confusion, and hidden attraction.

This is one of the few Thai BL series with excessive violence, but the producers were able to pull it off, nonetheless. There are loads of BL series out there, but if you want to get on the hype then maybe this is a good start for you!


42. Work in Progress (2019-2021)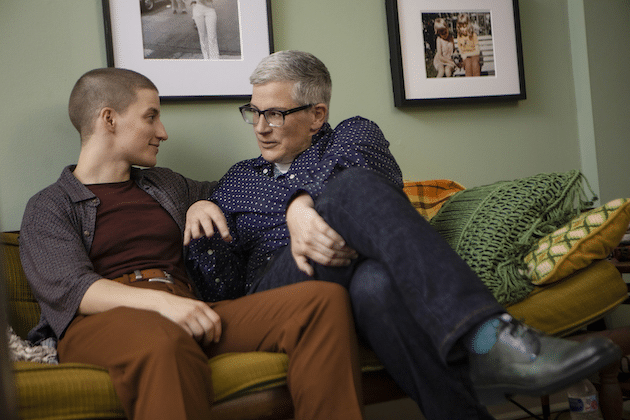 Work in Progress is an American comedy-drama series produced by Showtime. It was created by Abby McEnany and Tim Mason, and also stars McEnany in a semi-autobiographical role.

The main protagonist, Abby, is a 45-year old self-identified fat and queer dyke who has accomplished nothing in her life. This statement came after her she divulged her suicide plan– she's going to complete suicide in 180 days if things don't improve.

Her apparent downfall is consistently comparing her boring life to the vibrant and fun lives of other people, especially the gays. The show uses dark comedy to narrate her painful journey of finding her own identity and navigating her place within the gay and straight communities.

Even when she finds herself in the middle of an exciting romantic relationship, she realizes that it won't solve her deeper dilemma. Will she ever find answers to her questions until the 180 days are up?


41. Feel Good (2020-2021)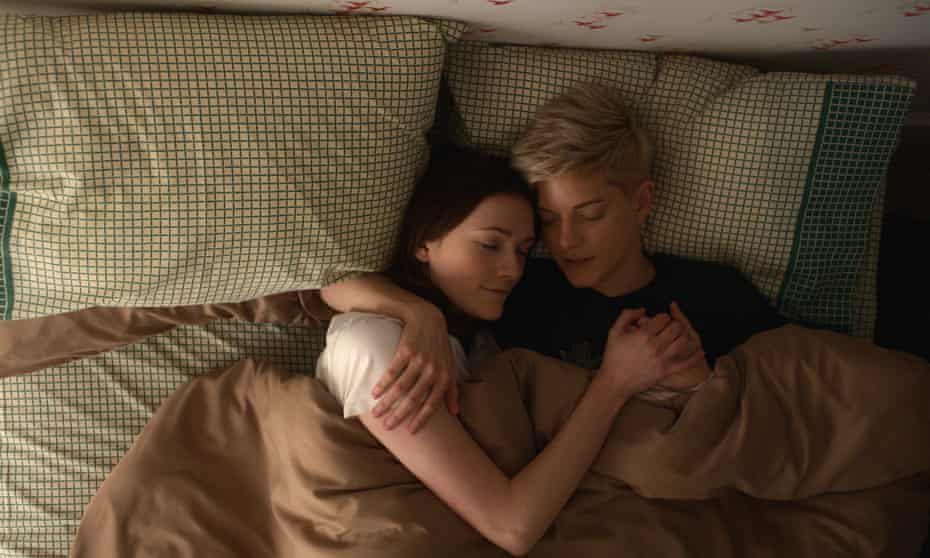 This British comedy-drama program/queer series is a semi-autobiographical romantic comedy. It stars Mae Martin as themself and Charlotte Ritchie as Mae's girlfriend George.

The story follows the progression of George and Mae's romantic relationship in present-day Manchester. Mae was performing in a comedy club when she met George, a repressed, middle-class English woman.

From then on, the two ladies started dating until George found out about Mae's past. Mae's past continues to haunt her, and it causes a rift in their relationship.

This consequently makes George reluctant to open up to her friends and family about her relationship with Mae. Feel Good breaks all the queer tropes and stereotypes.

It was effectively crafted by showing the nuances and challenges of queer relationships, at the same time conveying that queer people are just like any other human beings.

Aside from the queer relationship aspect of it, two of its central themes are obsession and addictions. And while these may sound dark and heavy, it was written and produced with humor and raw honesty which leaves you feeling good after every watch.


40. I Am Not Okay With This (2020)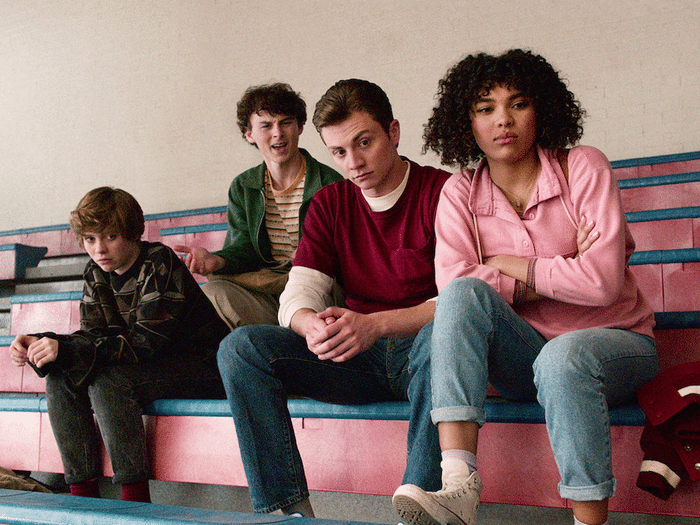 I Am Not Okay With This is a coming-of-age comedy-drama TV show and is directed by Jonathan Entwistle. It is based on a comic book of the same name by Charles Forsman.

The main female protagonist is Sydney who labels herself as a boring 17-year old white girl. A traumatic event happened during her childhood years which has given her telekinetic powers.

As a teenager, she began exploring and questioning her power, sexuality, and the cause of the traumatic event. By her side, all the time, are Dina and Stanley, her bubbly and eccentric best friends.

Stanley was Sydney's first love interest, and this was reciprocated by the former. They eventually hooked up in the series just like any other teenager; however, this time, the encounter prompted Sydney to question her own sexuality.

Dina, on the other hand, is Sydney's polar opposite which made her all the more attracted to her. During one party, she kissed Dina who was initially confused but later on confessed that "she did not not like it".

Will there be a possible romance between the two? And what is her telekinetic power all about? It's high time to binge-watch the show to see how the story progresses!


39. Vida (2018-2020)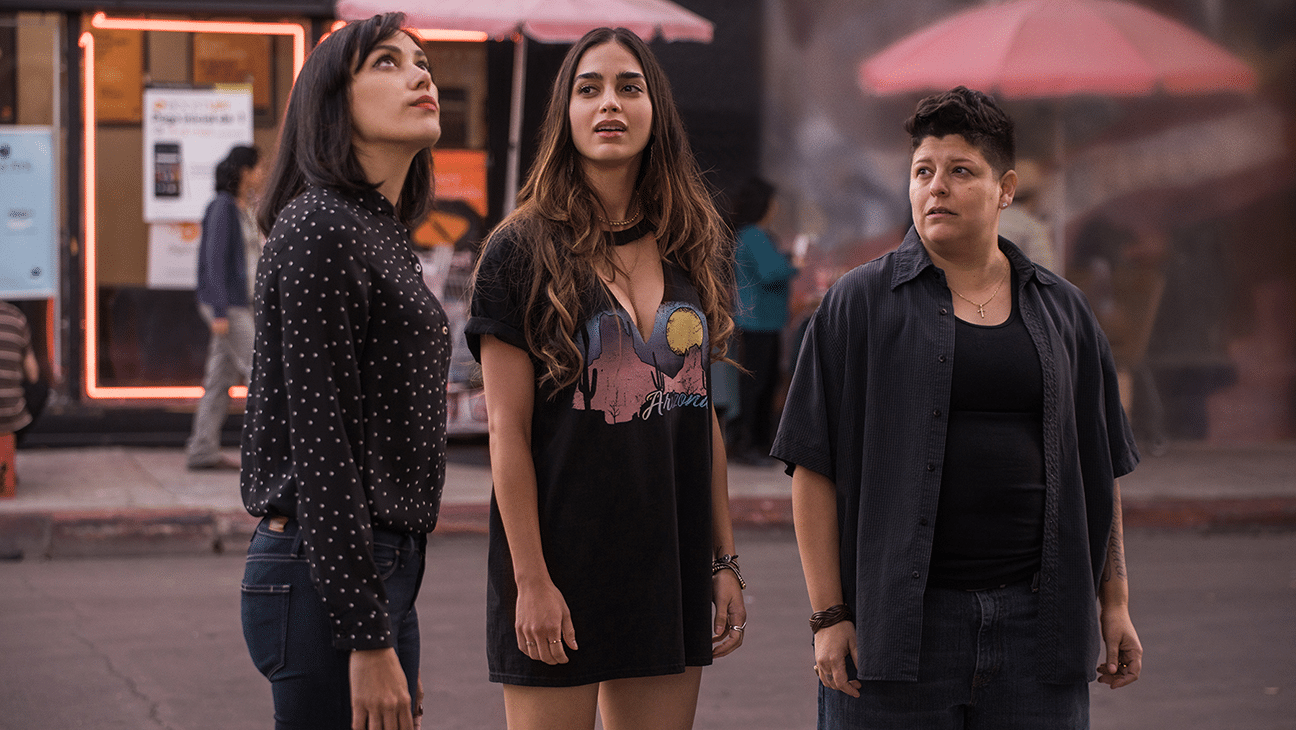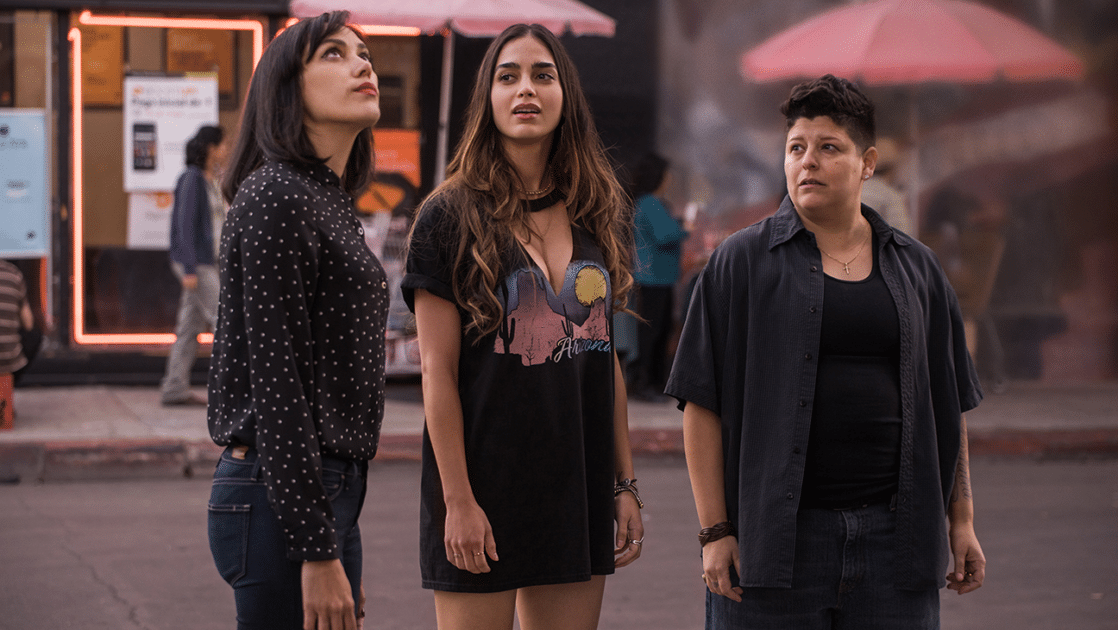 Vida is an American drama series created by Tanya Saracho. It is inspired by the short story "Pour Vida" by Richard Villegas Jr.

The show follows the lives of two Mexican-American sisters: Lyn, a free-spirited vegan woman who is infamous for dating wealthy Caucasian men, and Emma, a type-A queer woman with a high-paying corporate executive job.

These two sisters are truly polar opposites and they have never seen eye to eye in anything. The death of their mother, a bar owner, forces them to go back to their hometown, Boyle Heights– the Latinx neighborhood in East Los Angeles.

Upon returning, they learned a series of revelations about their mother: she's taken a huge loan against the building she left them; one of the establishments in the building is a lesbian bar; and she has a wife, Eddy.

The last revelation was most hurtful for Emma since her mom banished her as a teenager when she found out that Emma's queer. Regardless of the circumstances, the two polar opposite sisters decided to work together to run the bar.

So many trials and tribulations are ahead of them: would they be able to change the town's opinion on queer people?

Should they just sell the building and close a bar that has been a safe space for lesbians for years? Can they really work together as sisters and business partners?

Vida was written in an intelligent, quick-witted, and hilarious manner, which makes it a crowd favorite. It will certainly be yours, too!


38. Special (2019-2021)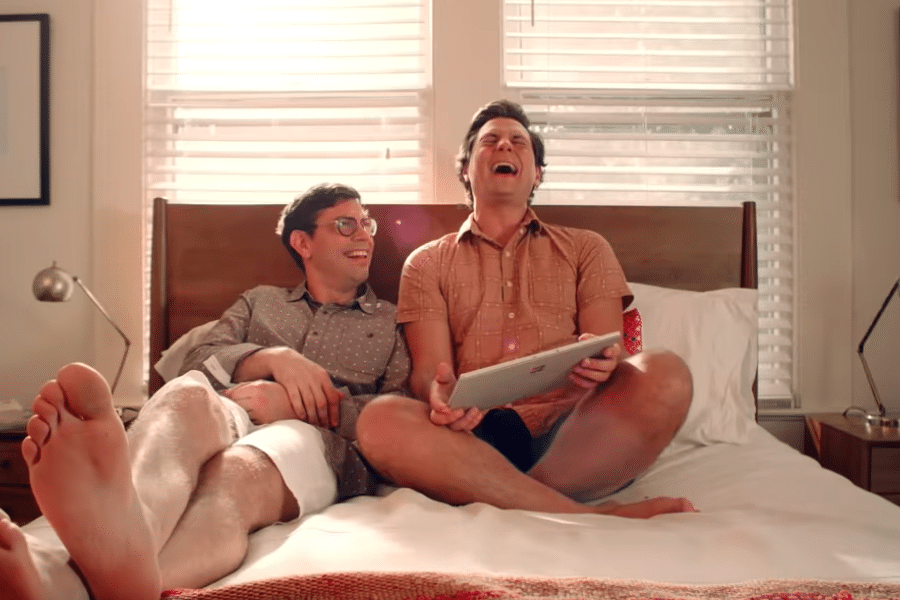 Special is an American comedy-drama created by Ryan O'Connell, which is actually a semi-autobiographical account of his life. It is based on his 2015 memoir: I'm Special: And Other Lies We Tell Ourselves.

In a nutshell, the story is about a young, gay man living with cerebral palsy in Los Angeles. Just like any other 20-something new adult, the series tells his tale of starting his first real job, trying out the dating scene, and moving into his first apartment away from his overprotective mother.

While the new adult phase is hard for all, it's especially hard for him living with special conditions. But what makes his new adult life easier and this series much more lovable are the people around him who are always ready to support and understand him.

It's a touching show about disabilities, sexuality, adulthood, independence, and aging. The story and characters will effectively pull you in that you wouldn't even notice that you've already binge-watched all of its episodes!


37. Bloom Into You (2018)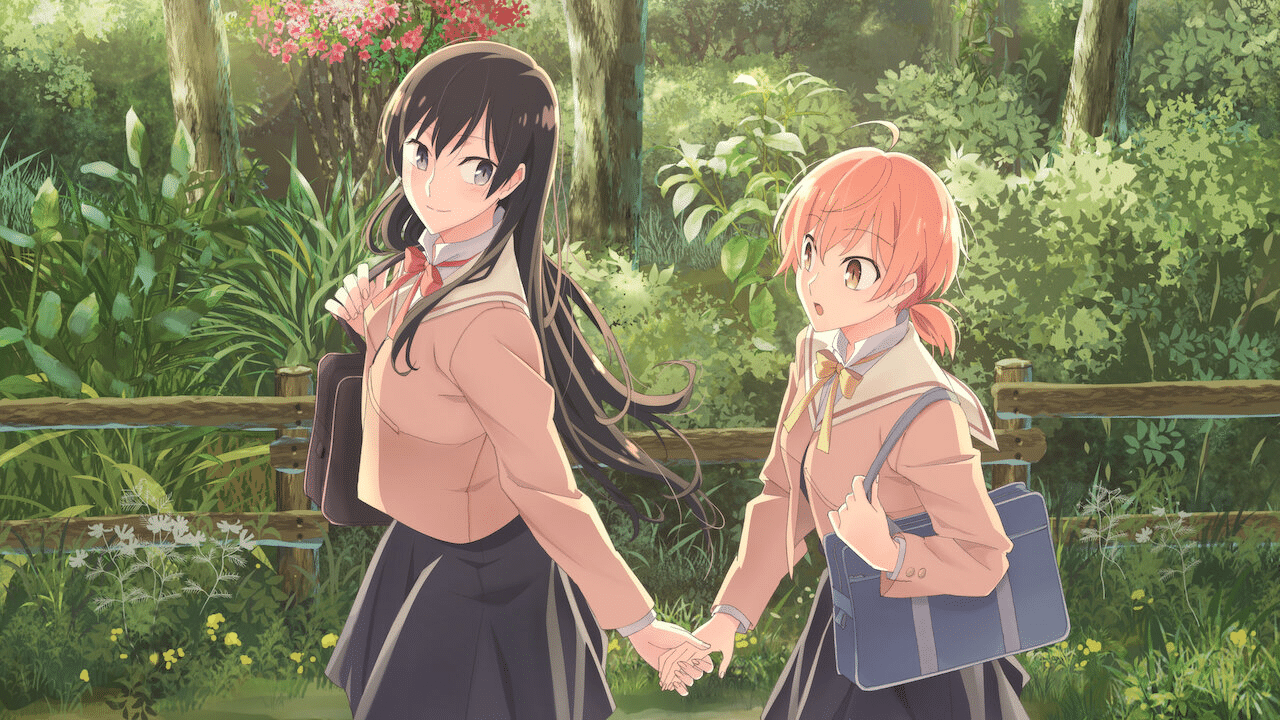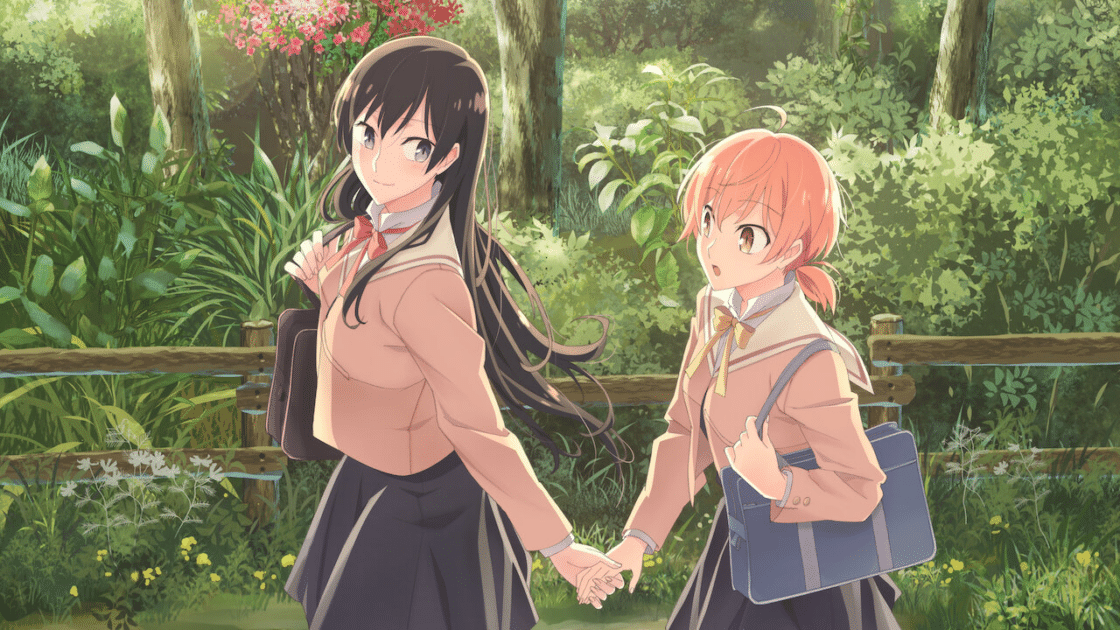 Bloom Into You is a type of yuri manga series that was written and illustrated by Nio Nakatani. The story follows the life of Yuu Koito, a student who is captivated by romantic shoujo manga and the lyrics of long songs.

Just like in love stories, she patiently waits for her time and for the right person. The day finally arrives when she receives a confession; yet, she still felt hollow after receiving his romantic disclosure.

It then hit her that she understands the concept of romance, but she is incapable of experiencing it herself. This realization has made her very disheartened and unnerved, at the same time having a hard time rejecting her suitor.

Once she entered high school, she met the ever-perfect student council President whom she saw rejected someone very maturely. This gave her an idea to ask for her advice, but what she received from the President was way more– another confession!


36. Betty (2020-2021)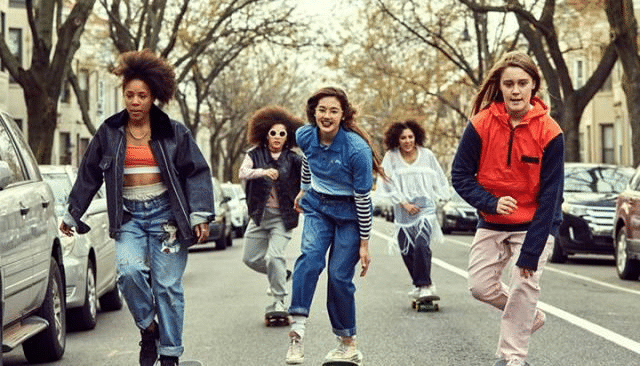 Betty is an American teen comedy TV series created by Crystal Moselle. It is a spin-off of the 2018 film Skate Kitchen, also created by Moselle.

The cast is composed of the cast of the original movie and centers on the lives of a Gen Z all-girls skater group's attempt to stand out in New York City, where the skating world is dominated by men.

"Betty" is the derogatory term called to them by the male skaters, which they're trying to turn around. Within the all-girls group, some are straight while some are not.

Regardless of their sexual orientation and gender identities, the plot tells the tale of the protagonists' struggles to fit into a traditionally male subculture, at the same time stand out and claim spaces often dominated by men.

It also touches on each girl's issues, regardless of their sex, race, gender, and class. Betty is truly a lighthearted and irresistible comedy TV series, with a hint of formidable drama.


35. Cucumber (2015)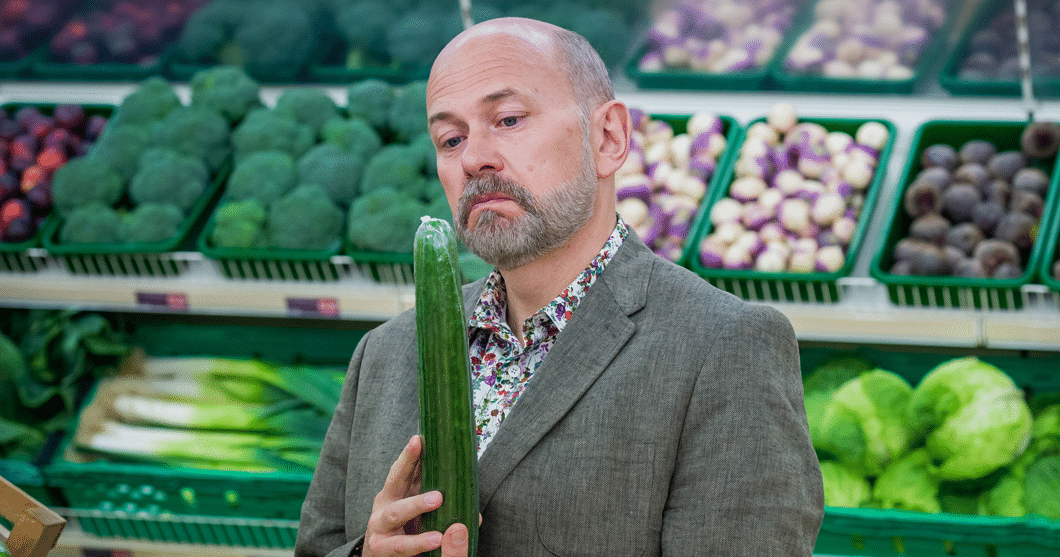 Cucumber is a British series created by the ever-famous Russell T Davies. Cucumber was supposed to be accompanied by two other series: Banana and the web series Tofu; interestingly enough, these shows come from a scientific study into the hardness scale of a male erection, which consists of tofu, peeled banana, banana, and cucumber.

Cucumber is centered on middle-aged Henry Best and his exploration of 21st-century gay life. The story begins with a catastrophic date between Henry and his boyfriend of nine years, Lance.

This has truly shattered his life and plummeted him to start fresh and live a new life with unfamiliar rules. Cucumber may sound like a funny title with a funny story arc, but in reality, it's really one of the darkest and most disturbing LGBT series out there.

It ended with a brutal murder of an important character by a resentful and repressed officemate, who both wanted and hated the idea of sex with a man. The murder episode was then followed by a poignant drama scene, with time-travels and flash-forwards to what happened to Henry all throughout.

Cucumber will thrust you into the world of grief, in all of its stages and glory. The drama is part of the list for its emotional complexity, brutal honesty, and dramatical twists, especially with its final scene and stage–acceptance.


34. Yellowjackets (2021-)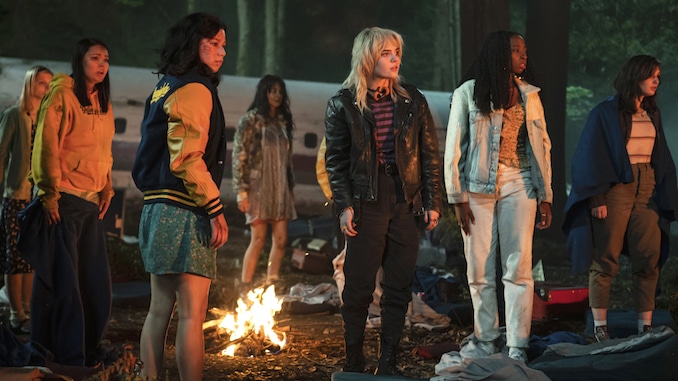 Yellowjackets is definitely one for the books; it has teen angst, cannibalism, and life crises altogether! It is an American drama television series created by Ashley Lyle and Bart Nickerson.

On the first timeline: In 1996, a team of New Jersey high school soccer players traveled to Seattle for a national tournament. In the middle of their flight, their plane crashed deep into the wilderness on a magic island.

The players who survived are left to pull through for 19 months (almost 2 years). But this is not just an action story like the others, it is a story of four girls trying to survive (through cannibalism, but that wouldn't be the center of our review) and connect with each other.

On the second timeline: They are now all about 40 years old and are trying their best to live normal suburban lives while trying to keep the secret of what truly happened in the wilderness.

The secrets of the bond they formed that seemed sturdy at first but apparently can also break; teenagers are capable of cannibalism, whenever necessary; and the series of moments of murder and making out with each other throughout the entire season.

While the show is about trauma, one of its allures is its ability to create content that sells to various audiences, while still possessing certain intangible gayness to it. If this type of show is your thing, then definitely give it a try.


33. SOTUS: The Series (2016-2017)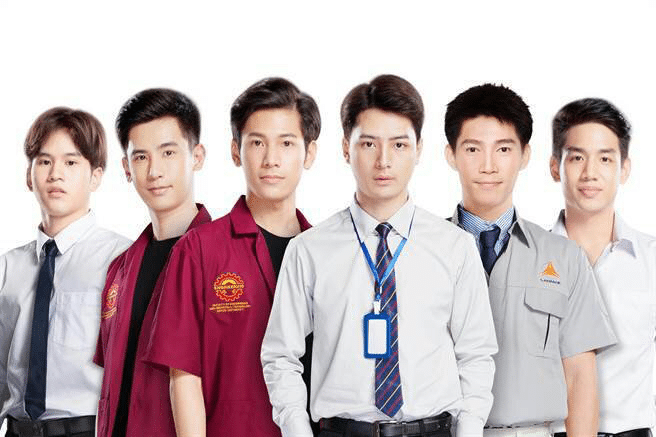 SOTUS: The Series is another Thai TV series, which is an adaptation of the novel SOTUS: พี่ว้ากตัวร้ายกับนายปีหนึ่ง by Bittersweet.

SOTUS means Seniority, Order, Tradition, Unity, and Spirit; it is an institutional system all engineering freshmen need to go through in order to wear the "Gear", the symbol of the Faculty of Engineering.

The story begins with Arthit, a third-year senior student, who is the head hazer in disciplining the freshmen students to follow the SOTUS system.

While this system is known to be a form of abuse of powers, Arthit does this with good intentions as he thinks it's a way for freshmen students to get acquainted with their seniors and learn to rely on them in the future.

Arthit was relentless on his disciplining standards and methods as the head hazer until freshman Kongkap courageously stood up against him. This initially began a tense relationship between the two, but through more interactions with each other, they began to become more affectionate toward each other.

Academic traditions are not always progressive, and someone always needs to start the spark of change. Sometimes it takes years for change, but sometimes all you need is love, after all.


32. Dark Blue Kiss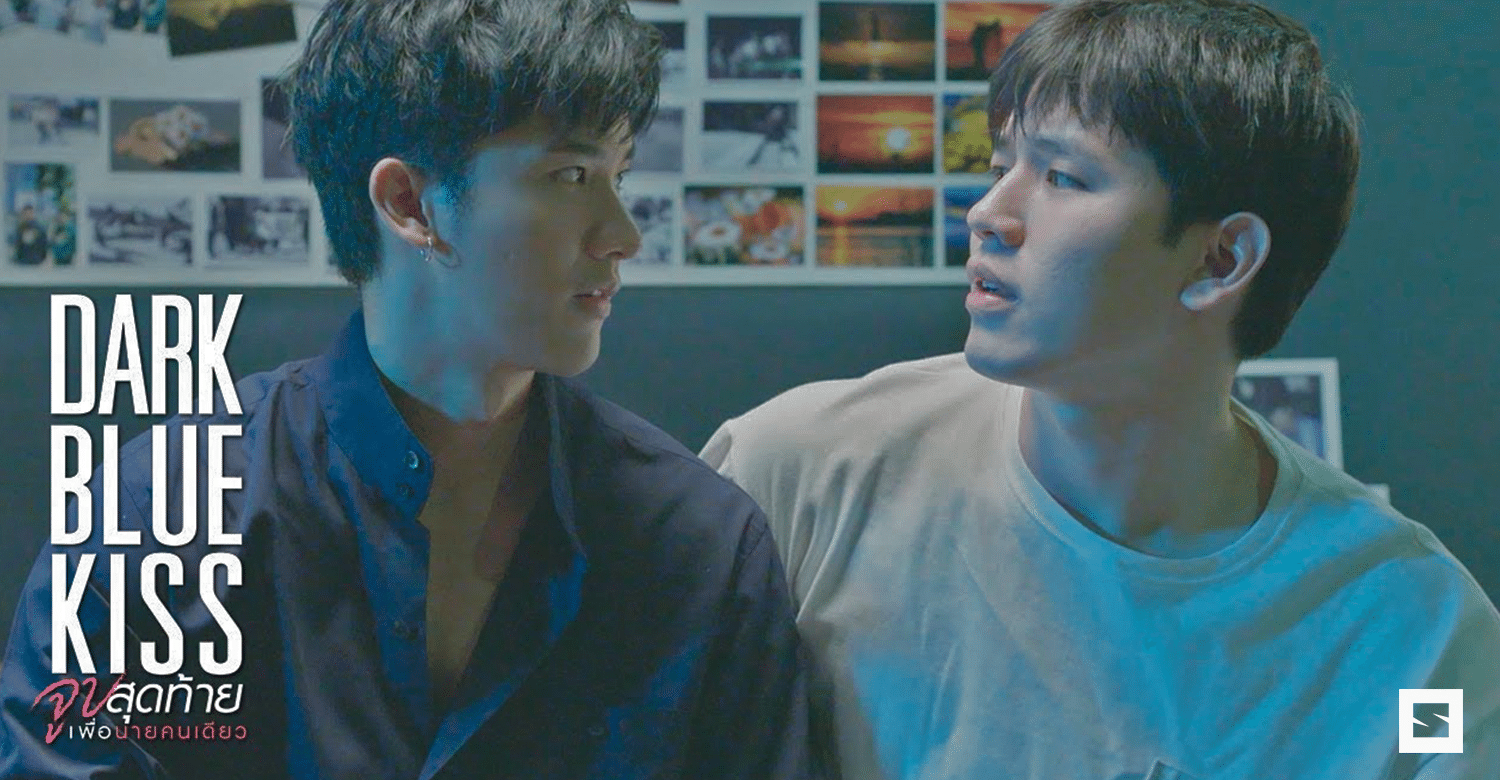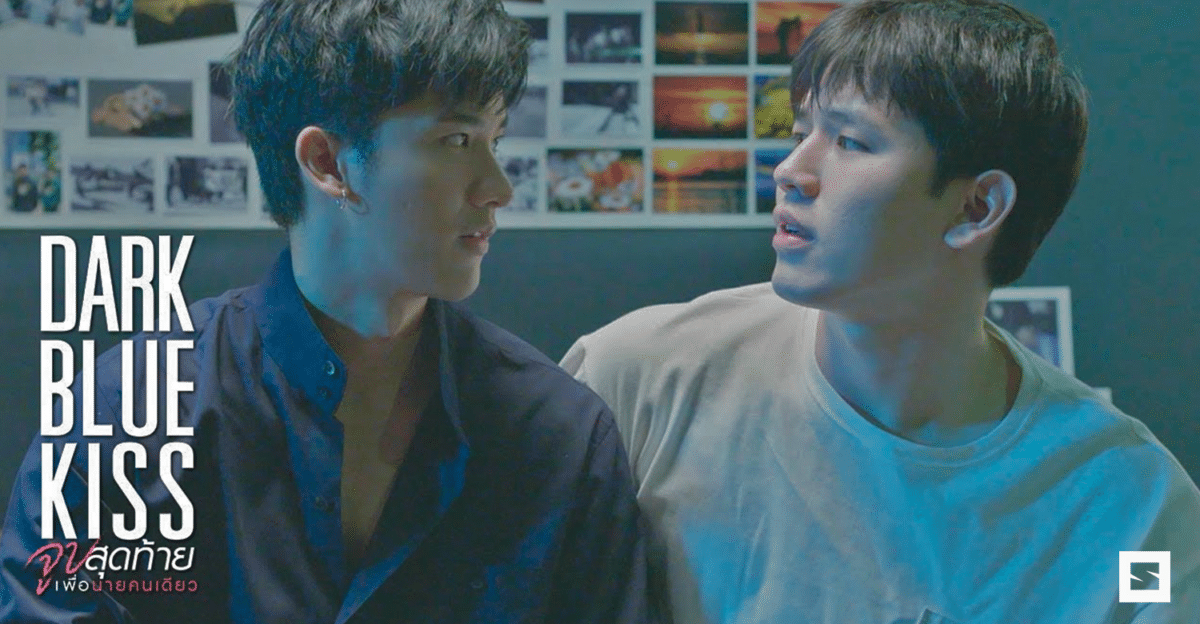 If you're randomly feeling sentimental and are in the mood for Thai BL series, then Dark Blue Kiss might quench your thirst. Dark Blue Kiss is directed by Aof Noppharnach and produced by GMMTV.

It takes off from another BL series (that is also part of the list!), Kiss Me Again. The series follows the story of Kao and Pete, whose relationship is stronger than ever before, but are still keeping it a secret to most people.

The plot thickens and drama ensues when Kao's mom introduces him to her boss' son, Non, who is in need of Kao's tutoring services. Non instantly grows fond of Kao, and this makes Pete intensely jealous.

The mixture of jealousy and secrecy has been a weighty tension in their otherwise almost perfect relationship. Just like before, the chemistry between the two male protagonists is outstandingly natural and fascinating.

It makes the series worth watching and re-watching over and over again!


31. To My Star (2021)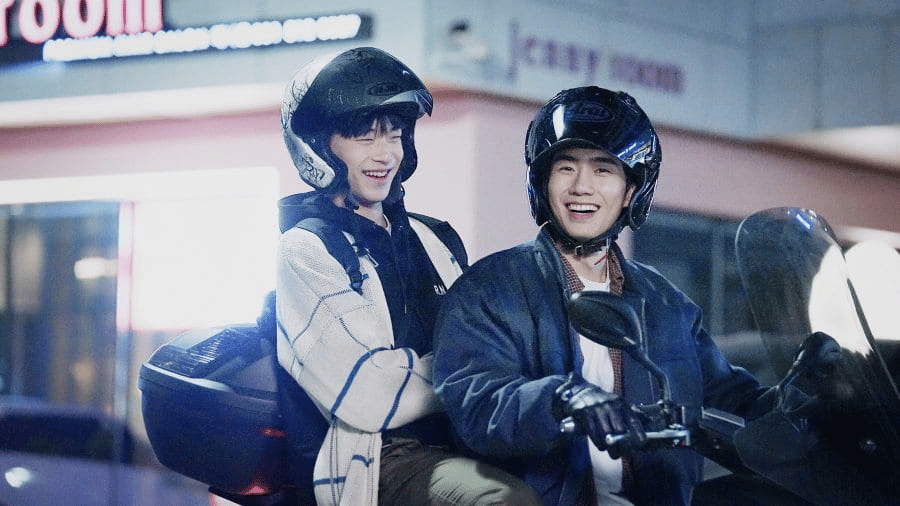 Another series for the BL lovers out there, but this time it's from Korea! This series tells the story of an openly gay former pop star, Kang Seo Joon, and a more conservative young aspiring chef who wants to keep his sexual orientation all to himself.

Now that the former pop star's career is on a tail off due to scandalous news, he believes that meeting the dashing young chef, Han Ji Woo is his change of fortune.

Despite being polar opposites in the personality department, the former pop star maintained his optimism and exhausted all means to befriend the handsome chef.

Through a series of warm, giddy, and heart-dropping interactions, the two start a relationship; however, their opposite views on life, love, and everything else in between have been the biggest obstacle in their relationship yet.

Would they be able to see eye to eye in order for their relationship to prosper? The actors' acting skills in this Korean BL series are top-notch, and their chemistry is one for the books. If you love BL and KDramas then you'll definitely love this, too!


30. Atypical (2017-2021)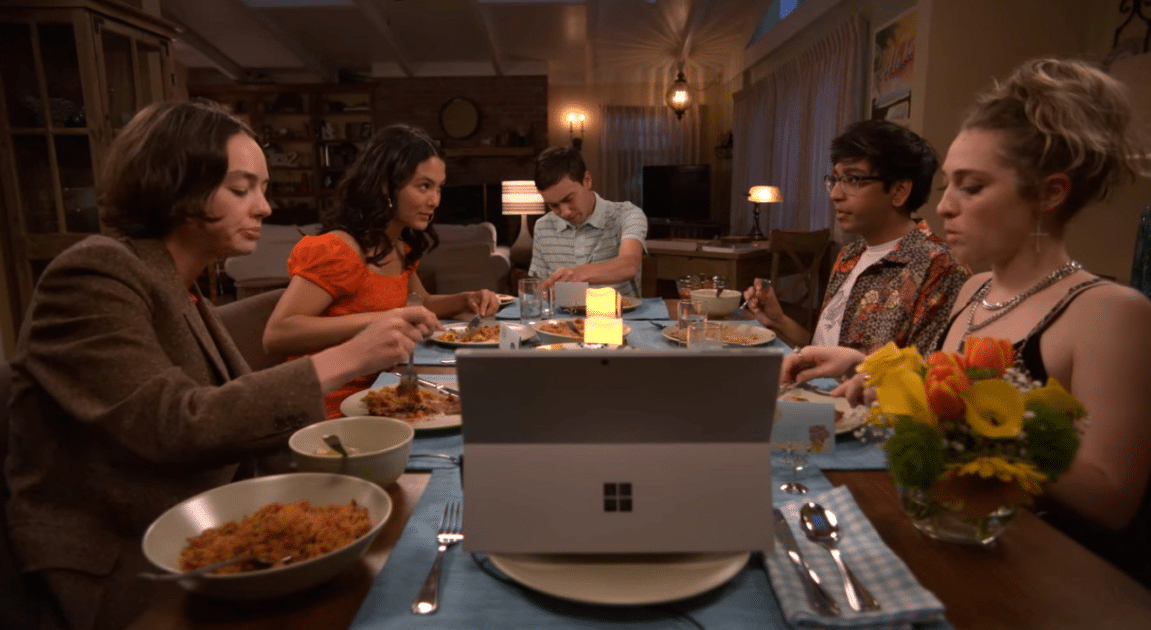 Atypical is one of Netflix's most famous comedy-dramas; it was created by Robia Rashid for them.

The story focuses on Sam, an 18-year old student on the autism spectrum, who is on his journey to look for a girlfriend, enter college, and be independent. It's a coming-of-age story that follows all the lives in the family.

One of the main subplots is centered on Sam's sister, Casey, who is an athlete who just transferred to a new private school under a scholarship. On top of trying to keep her academic standing, figuring out if she sees her future in the sport, and exploring her sexuality; her teenage life really was difficult.

Through it all, she found comfort in her new private school best friend, Izzie. But will she figure everything out with Izzie, or will she make it more complicated? Put Atypical on your to-watch list, if you're in the mood for some drama and comedy!


29. Love, Victor (2020-)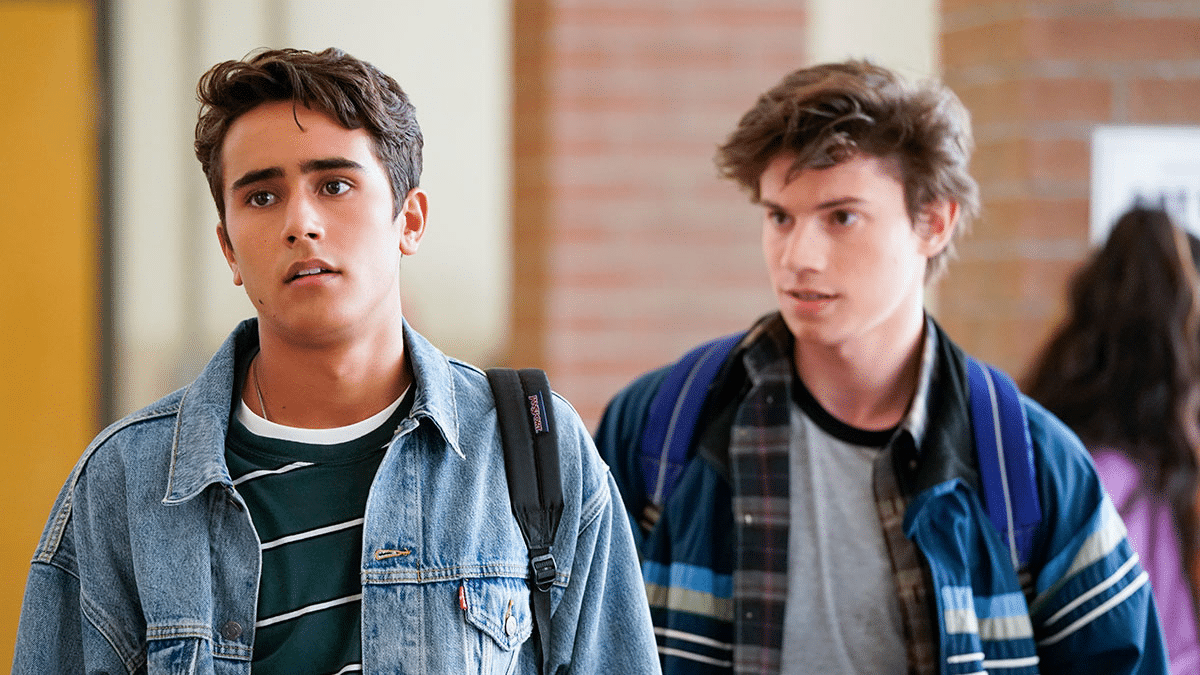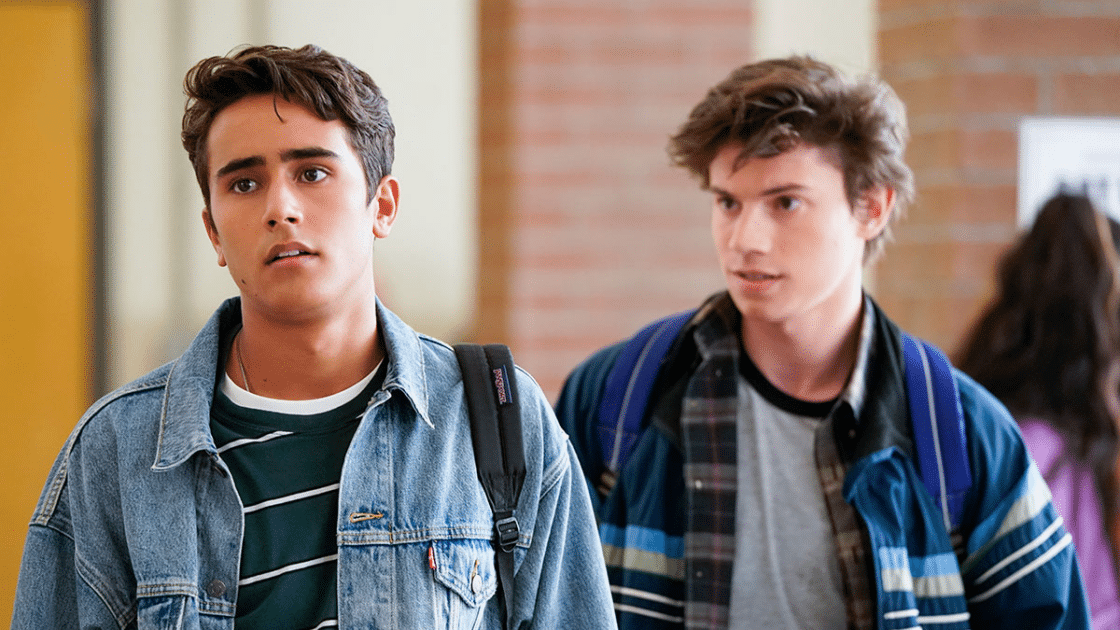 Love, Victor is a romantic comedy series based on the novel Simon vs. The Homo Sapiens Agenda. It was created by Isaac Aptaker and Elizabeth Berger and was produced by 20th Television.

The series started with Victor entering the world of Creekwood High School as a new student. As a teenager, he was at the phase of self-discovery, adjusting to new environments, exploring his sexuality, and facing his personal problems. For a budding and lost teenager, this is all too much for sim, so he reaches out to Simon for help.

Throughout the three seasons, Victor went through a series of changes and self-discovery– from family revelations, heartbreaks, new relationships, and being an openly gay athlete.

While the story of a closeted high schooler is a cliche trope, the build-up of Victor's character through exploration and self-discovery was beautiful and heartwarming. The series was filled with cheesy and comedic moments which will make it really hard for you to dislike it.


28. Addicted/ "Heroin" (2016)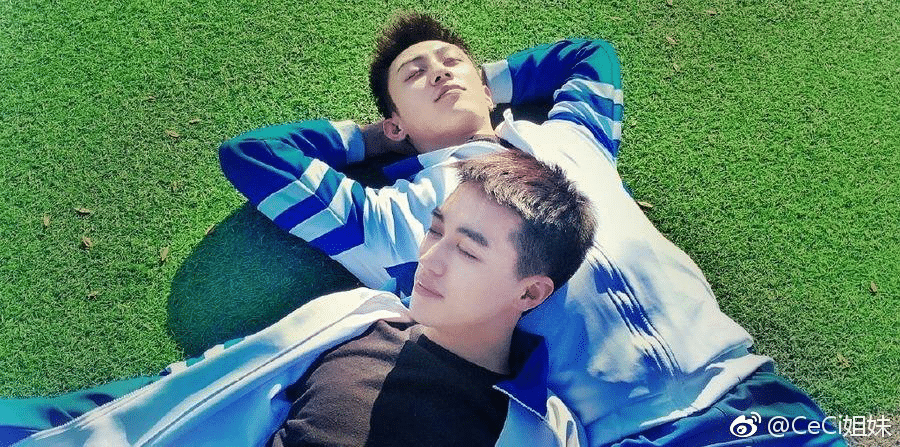 Addicted is an online series streamed in 2016 based on a BL novel entitled "Are You Addicted?" (你丫上瘾了) by Chai Jidan. Addicted was one of its first kinds in China, and the Chinese audience and readers can't get enough of it.

Due to its runaway success, it was abruptly taken off the air due to the Chinese authorities' discomfort with homosexuality. Addicted follows the lives of two 16-year old teenagers, Gu Hai and Bai Luo Yin, in a loving relationship, despite the social differences and personal history.

Bai Luo Yin has been with his careless but loving father and his sick grandmother ever since he was young. When he turned 16, his biological mother remarried a high-ranking military official.

Gu Hai, on the other hand, is the son of the aforementioned high-ranking military official. He has been holding a life-long grudge against his father for his mother's death. Unbeknownst to the two, they are actually step-brothers.

And by fate or even destiny, these two step-brothers were enrolled in the same class at Beijing Highschool, without any knowledge of their relationship. And as the days passed by, they gradually got to know each other and fell for each other.

This is a cute high school romance that deserves more international recognition. Definitely, a must-watch!


27. Steven Universe (2013-2019)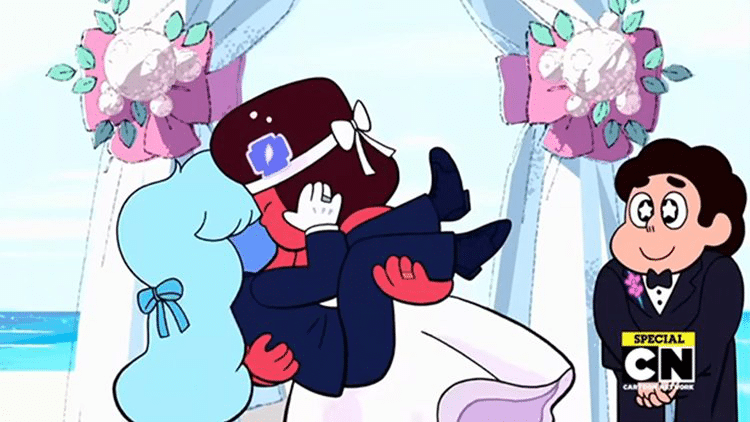 Steven Universe might probably be the odd man out in the list, as it is a children's show created by Rebecca Sugar for Cartoon Network.

Cartoon Network, together with other children's channels, is known for its strict rules and conservative stances on what can be aired.

While Steven Universe's plot is not mainly about LGBT, it still revolutionized the children's cartoon industry by being the first animated series to be created solely by a bisexual individual, Rebecca Sugar.

On top of this, it is also one of the first animated series to include a same-sex relationship with an onscreen marriage proposal and an uncensored lip-to-lip kiss. Talk about a huge milestone!

Steven Universe is set in the fictional town of Beach City and follows the coming-of-age story of Steven, a half-Gem, and his many adventures with his friends in order to protect the world from their own kind. Despite being a children's show, it has melted the hearts of people across different ages.

It touches on the themes of queerness, same-sex marriage, SOGIESC, love, family, and the importance of healthy interpersonal relationships. If you're feeling a little bit down and are in dire need of a pick me up, Steven Universe will definitely lift you up and take you to another better universe!


26. Cheer (2020-)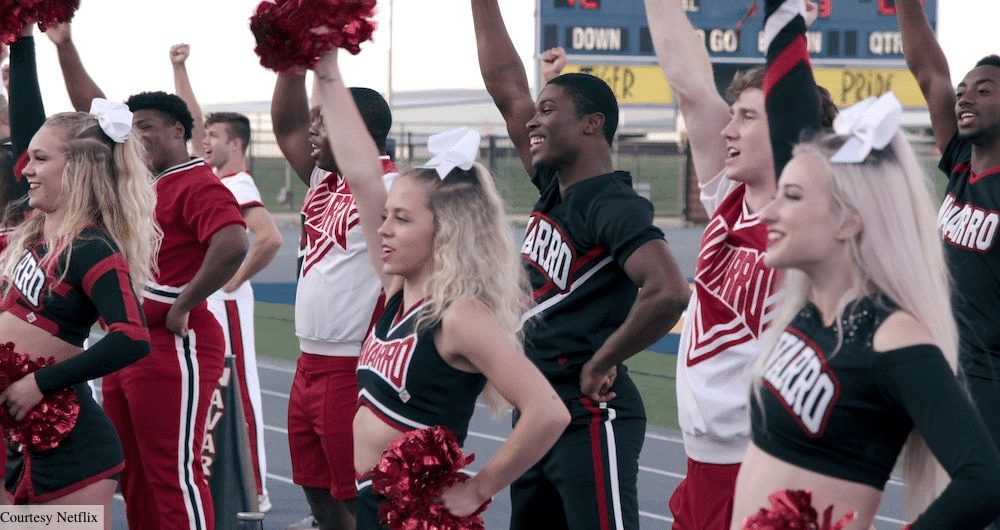 If you love cheer-leading-related shows from the past, then you should add this to your must-watch list! Cheer is an American sports TV docuseries that aired last January 2020.

It is a six-part series that follows the nationally ranked 40-member Navarro College Bulldogs Cheer Team from Corsicana, Texas as they get ready for the annual National Cheerleading Championship.

It gave a true-to-life portrayal of competitive cheerleading: the literal blood and sweat, bone-breaking dedication, and time-consuming commitment each member wholeheartedly give.

But the show is more than the sport, it also zooms into the lives of five Cheer Team members and their journey to self-acceptance.

It tells the tale of how queer kids living in conservative Texas found refuge and belongingness in the sport. It became their safe space where they can test their limit, push themselves to the ceiling, and carve their own path and identity.

More than portraying the highs and lows of the sport, the show proved that competitive sports and queer people are not mutually exclusive.


25. TharnType (2019-)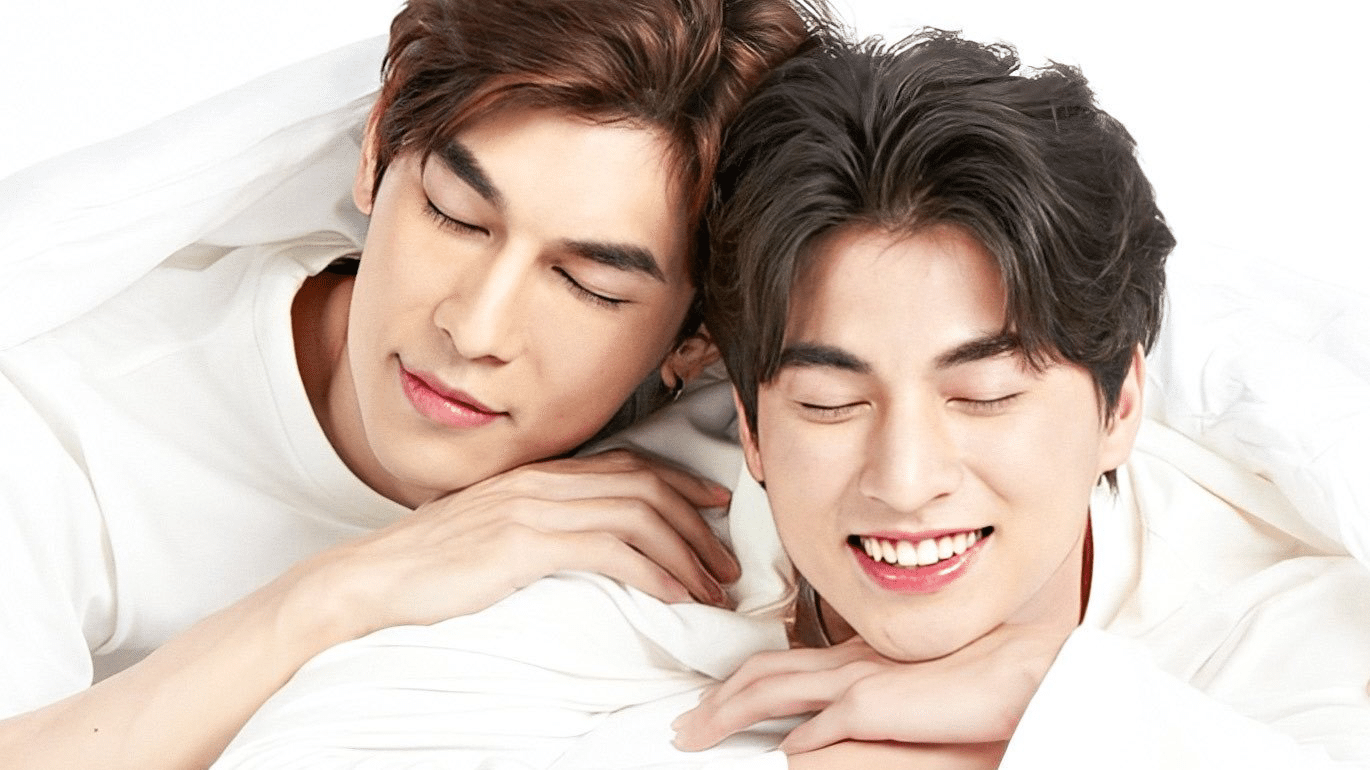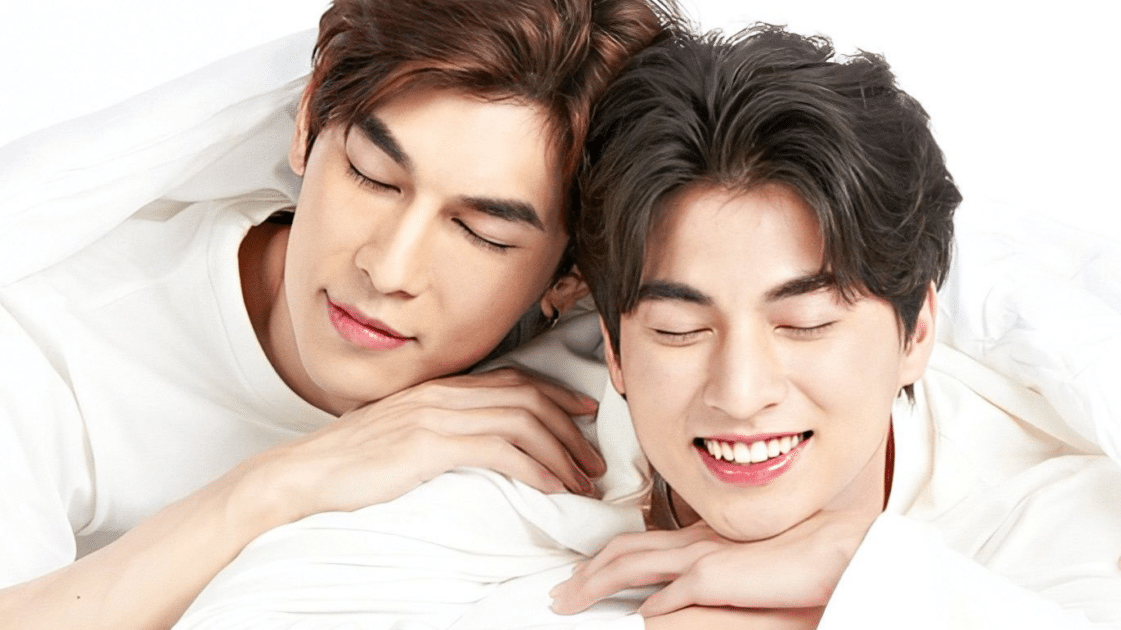 TharnType is one of the most famous Thai BL (Boy's Love) Television series, and it's an adaptation of a popular web novel TharnType Story เกลียดนักมาเป็นที่รักกันซะดีๆ (eng. TharnType's Story: Hate You, Love You More) by MAME. The story stars two University boys: Type Thiwat and Tharn Kirigun.

Type is an extremely handsome college freshman who loves football and spicy food. He's extremely extroverted and has many friends; however, he loathes all gay people due to his traumatic past caused by a male worker.

Tharn, on the other hand, is gorgeous, compassionate, and loudly gay. The twist is when Type found out that Tharn is his roommate for the new academic year.

Both protagonists are extremely stubborn and strong-willed, with Type trying to kick Tharn out and the latter refusing to follow his wishes. What will happen to an extremely homophobic guy and a very open gay guy?

If you're looking for a light watch and would want to see a lot of cute Asian boys, then go watch this!


24. Theory of Love (2019)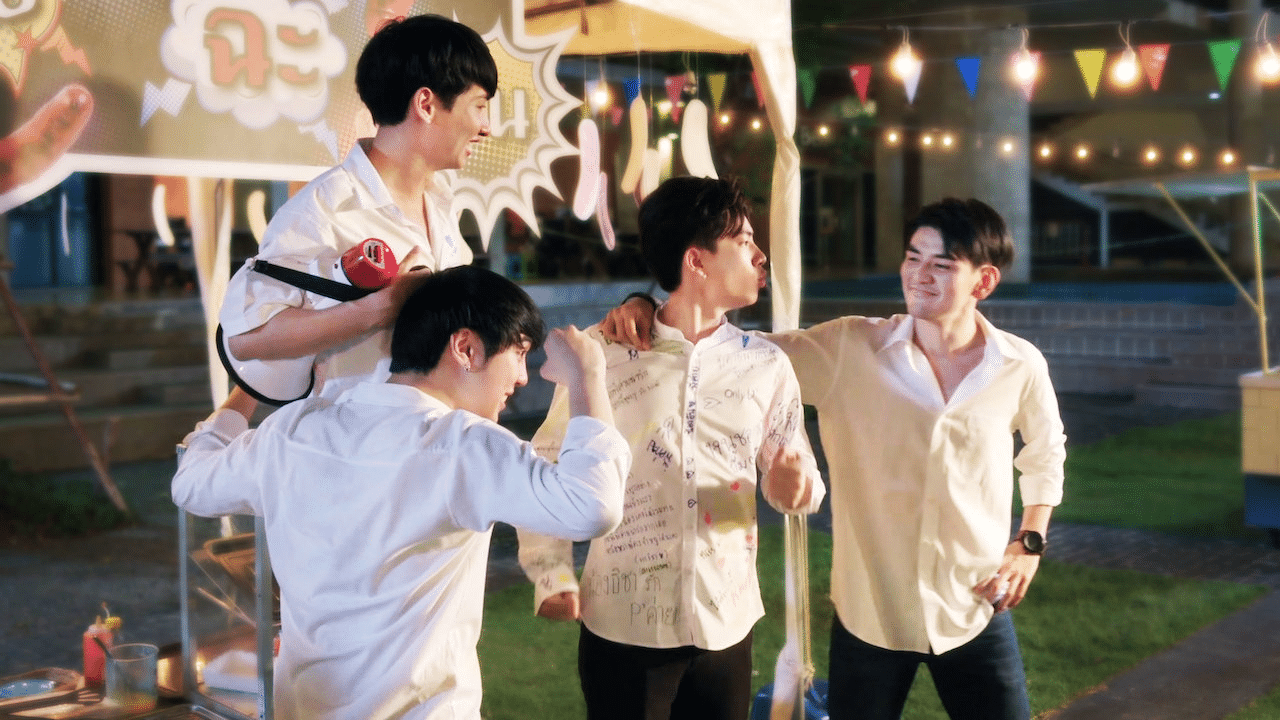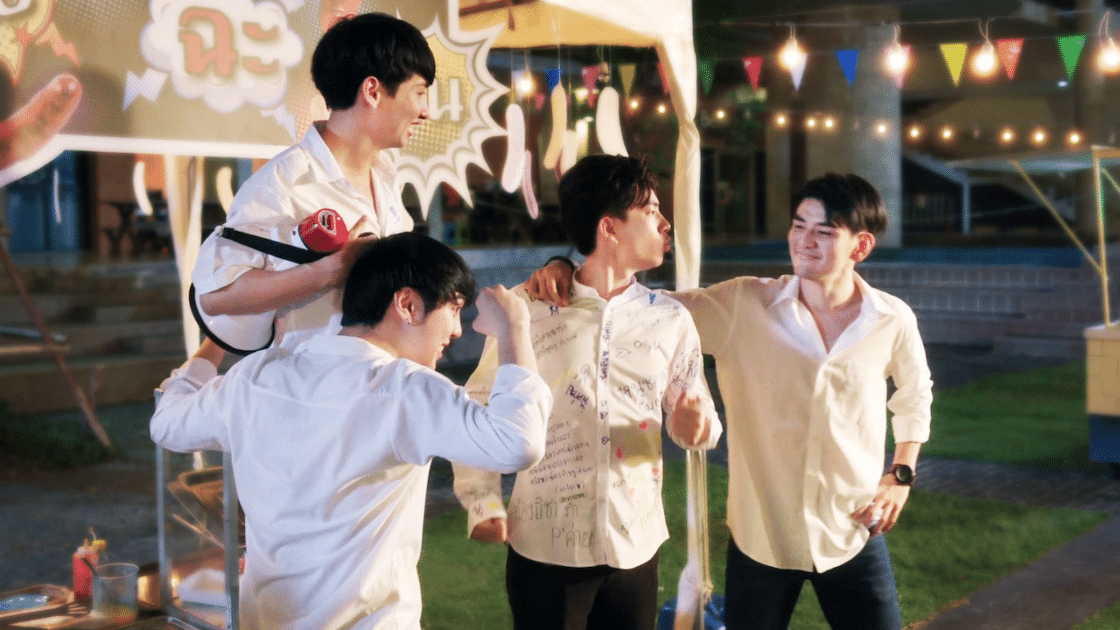 Theory of Love is another Thai BL series directed by Nuttapong Mongkolsawas and produced by GMMTV. The plot revolves around Third, a third-year film student, who is harboring feelings for his friend, Khai, for three long years.

Unfortunately, this long-term crush has ended in a painful unrequited love. Validly hurt and rejected, Third decided to pursue all means to move on; however, this is coincidentally the time Khai realizes that he also has feelings for Third.

Thai BL series are known for these types of stories, but it's always refreshing to see new and diverse characters that bring out the best of emotions.


23. SKAM Espana (2020)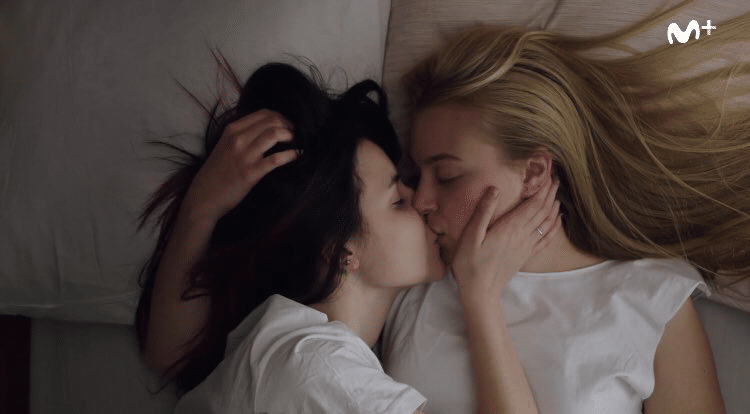 Due to its popularity, SKAM has been adapted by seven countries and Spain is one of them! SKAM Espana season 2 deals with Cris, a teenager who is unable to deal with major problems, who met Joana who is a mysterious new girl at their school.

The two girls became project partners in their literature class, but Cris wanted to change partners because she was starting to get confused with her feelings for her.

Joana continues to flirt with her, and Cris starts to spend time watching LGBT shows and exploring her sexuality. After some self-reflection, she started to become open to who she really is and she ended up kissing Joana.

It wasn't an easy ride for Cris after this, Joana soon magically disappeared while people kept on pestering her about her coming out. She later found out that Joana has Borderline Personality Disorder (BDP), and as someone who grapples with serious problems, is she ready to be in a relationship with her?

SKAM Espanya is very distinct with its realistic writing. More than being able to realistically show the coming out stories of Gen-Zs, it also had a positive portrayal of BPD, an illness that has been demonized by other movies for years.


22. High Maintenance (2012-2020)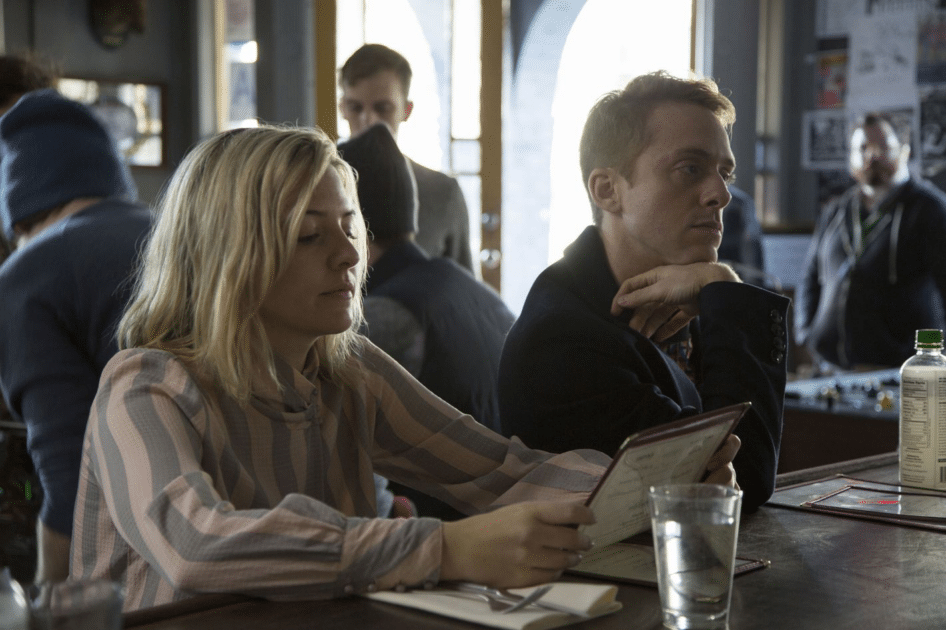 High Maintenance is an American anthology comedy-drama TV and web series created by Ben Sinclair and Katja Blichfeld. The show's plot and format are pretty unconventional, as it lacks a serial plotline.

Each episode consists of vignettes of random New Yorkers as they come into direct or indirect contact with The Guy, their weed delivery man. Their cinematography and production technique are also quite unique: some episodes are extremely short while others are almost silent episodes.

Each episode is always both a mystery and a surprise to the viewers. The series is fearless in the stories they tell.

One of the more famous episodes follows the lives of Max and Lainey, a gay male and straight female roommate who are in the constant game of one-upmanship. Max is your typical "gay best friend" and "gay clown" cliche character, which was depicted in the scene where he helps in hosting his frenemy's bachelorette party.

However, the show tried to subvert this by showing how Max feels so exploited and decided to ditch the party to hook up with another guy. His sex buddy then invited him to a sober meeting, which he starts to attend religiously and secretly, especially to his roommate whom he knows will ruin it for him.

He compares his draining relationship with his roommate to his made-up crystal meth addiction. Unfortunately, she did find out, and at the end of it, Max is back on crystal meth with his newest sex app buddy and is once again the "gay clown" for his roommate.

Gay people are always celebrated on media for being the life of the party, so it's refreshing to see the reality of it– how gay people feel exploited and tokenized with these tropes.


21. One Day at a Time (2017-2020)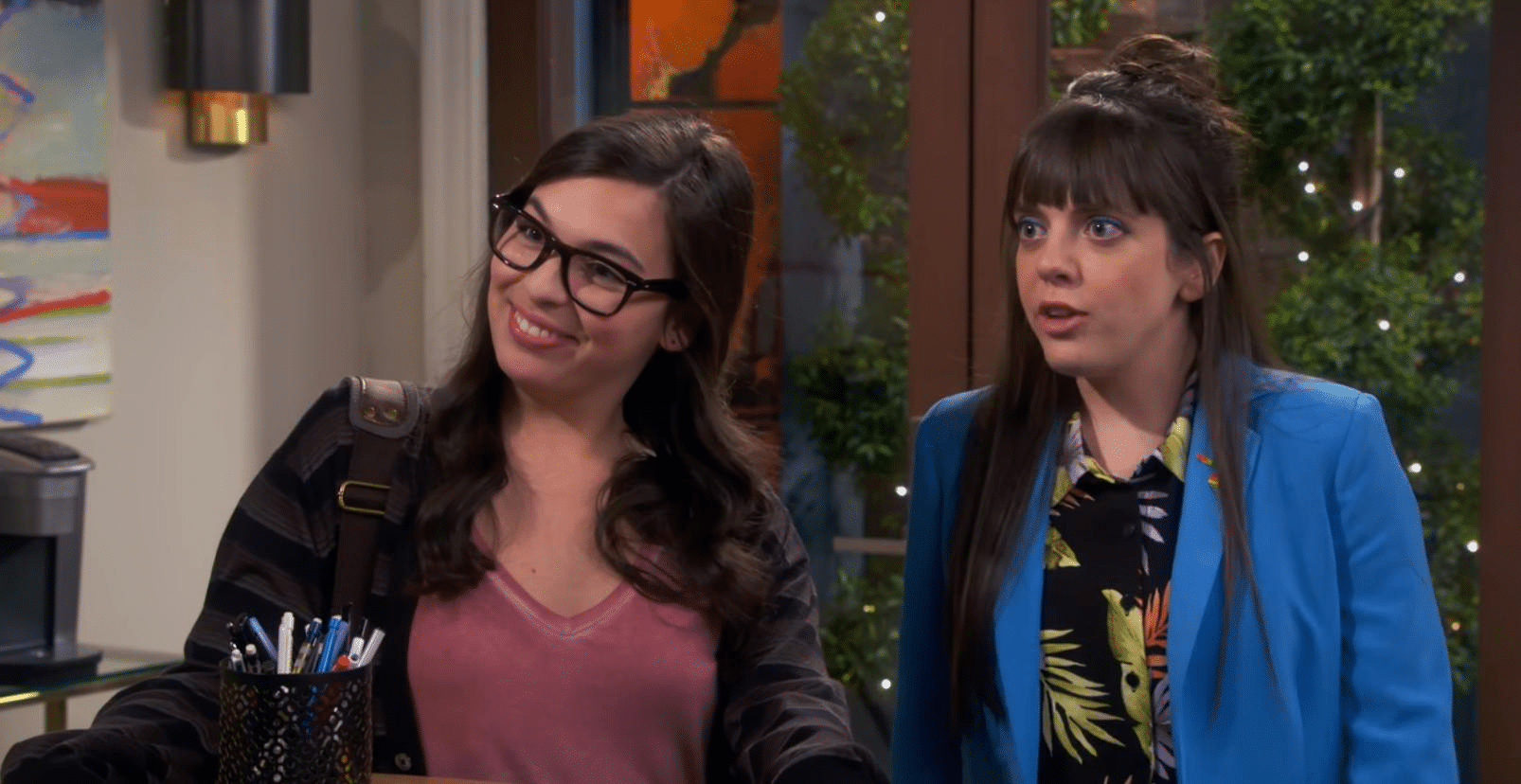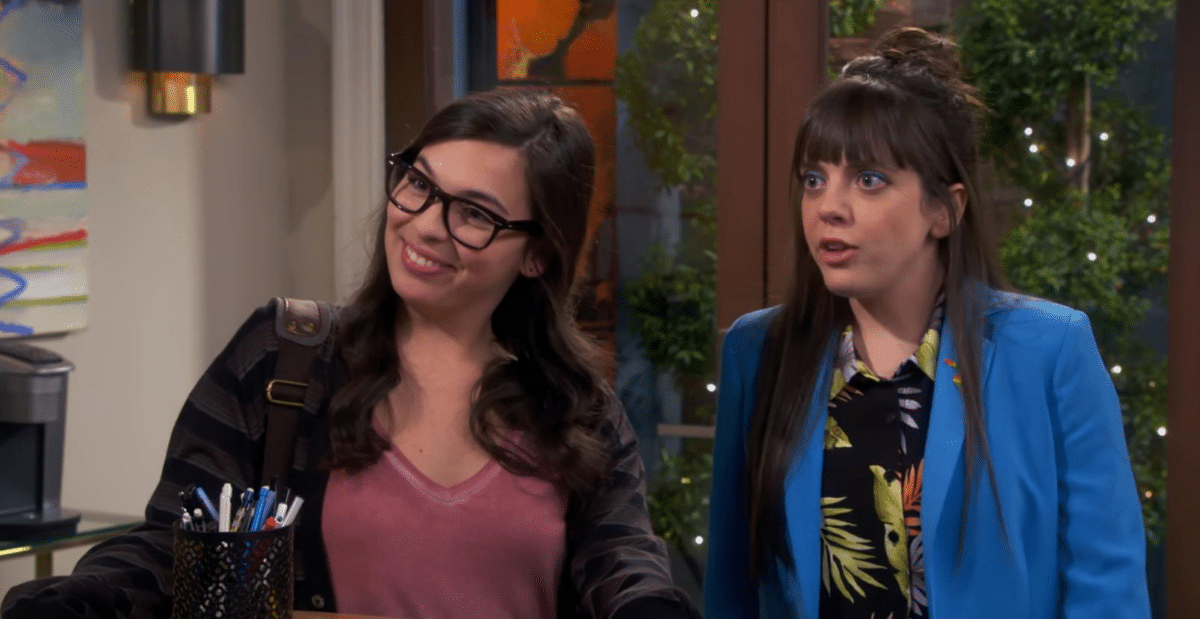 One Day at a Time is a sitcom based on the 1975 series with the same title. It's also heralded as one of the funniest sitcoms on Netflix.

The plot follows the everyday lives of a Cuban-American family residing in a neighborhood of Echo Park, Los Angeles with each character finding their own journey and destiny.

The matriarch of the family is a single mom who was a United States Army Nurse Corps Veteran, who is continuously haunted by her past job and challenges of transitioning to normal life. She is supported by her mother in raising her two children: Elena and Alex.

While Cubans are known to be extremely conservative and traditional, One Day at a Time bravely broke that stereotype by having a Lesbian character, Elena. Elena's storyline started during the planning of her quinceanera, which she was very resistant to have.

She soon realized that her resistance to it was because she didn't want to act girly and realized that she was actually a lesbian. The show portrayed the normal struggles of someone coming out of the closet to their very traditional and conservative family.

In the second season of the series, she found love in Syd, who is non-binary. And since this is a sitcom, the interactions and conversations are really funny yet progressive!


The show was able to touch base on the topics of PTSD, LGBT, depression, gay abandonment, illegal immigration, struggles of a single mom, middle-class woes, and a whole lot more.

More than having a great story arc, the characters were crafted in a way that showed total respect to their totality– race, gender, sexuality, disability, class, and age.


20. SKAM Season 3 (2016)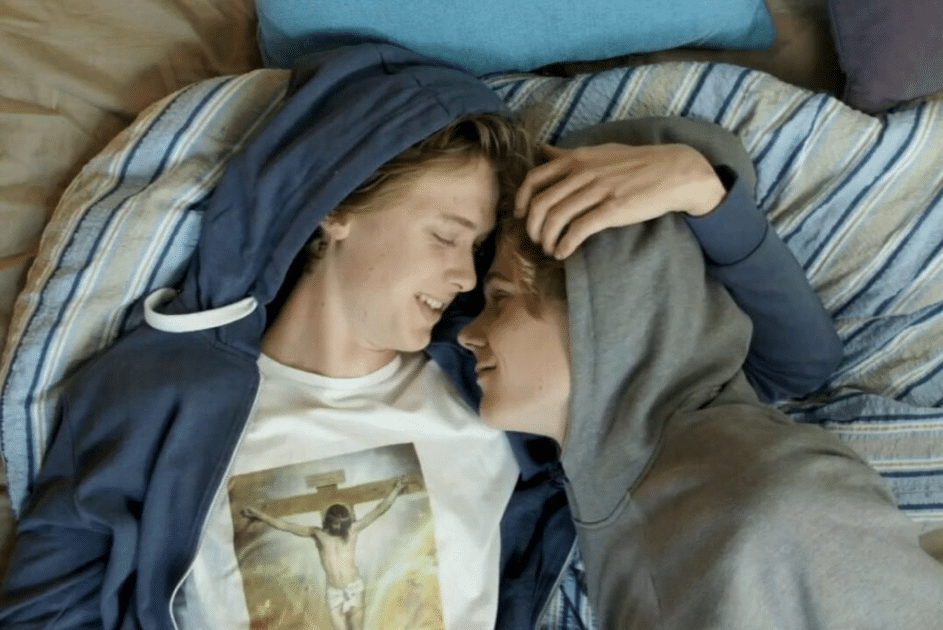 Skam is a Norwegian slice of life teen drama about the daily lives of the students at the Hartvig Nissen School.

In its third season, it focused on two main characters: Isak Valtersen and Even Bech Næsheim and it revolves around the theme of accepting yourself and challenging gender norms and expectations.

Isak was initially a highly insecure and deeply closeted teenager who constantly hooks up with girls to hide his sexuality. Even, on the other hand, is a third-year student who was giving Isak confusing signals. Isak, who is already confused with his identity, became even more disoriented.

But eventually, the two found their way together and came to terms with their sexuality, against a very cis-hetero culture. The best thing about their relationship is the utter normalcy of it– it wasn't overdramatized or hypersexualized unlike in other shows.

It was heartwarming to watch the initial awkwardness of doing romantic things in public as a gay couple to the everyday routine they both shared like riding bikes, taking a swim, or cooking meals together.

SKAM Season 3 should be on everyone's list, to be able to see a positive and progressive representation of LGBTQ+ relationships. SKAM wasn't as famous as it is now, but Isak and Even's season brought it to its international fame.

Each of their episodes has had more than 800,000 viewers in 2017, and I'm sure that number has gradually increased.

If you want to watch a light-coming out story with realistic and good-looking characters, then SKAM (all of its seasons, to be honest) should be added to your list!


19. Gentleman Jack (2019-)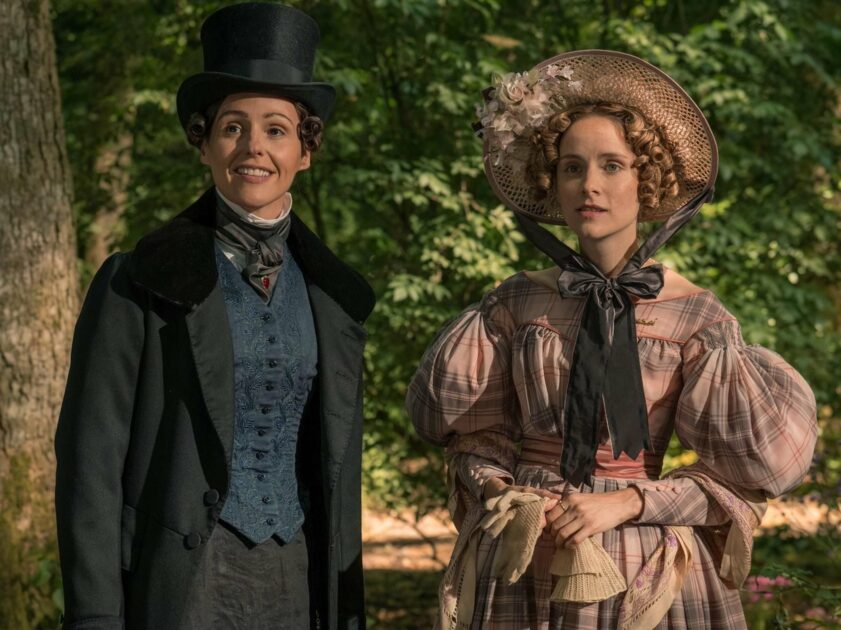 Gentleman Jack is a historical drama series created by Sally Wainwright. It was set in 1932 in Yorkshire, Northern England.

The series is based on the collected diaries of Lister, a landowner and industrialist, which contain over four million words in secret code, chronicling the life of a lesbian relationship.

The main protagonist of the series is the adorable Miss Anne Lister, who ran away to the prolific landscape of West Yorkshire due to a broken heart. The house in Yorkshire, Shibden Hall, she moved to is an inheritance from her uncle, and she is determined to restore it and bring back its old beauty.

She also found out that there is a significant amount of coal in the property that could bring her great profit. Next to Shibden Hall is the house of a wealthy heiress, Ann Walker.

This is the start of Lister's aggressive and dangerous perusal of Walker, which also ended in an intimate relationship and a marriage proposal. With all the odds stacked against them, what will happen to Ann and Anne?

The main actresses of the show are also so charismatic and vibrant, and they were able to bring the characters to life brilliantly.


18. Elite (2018-)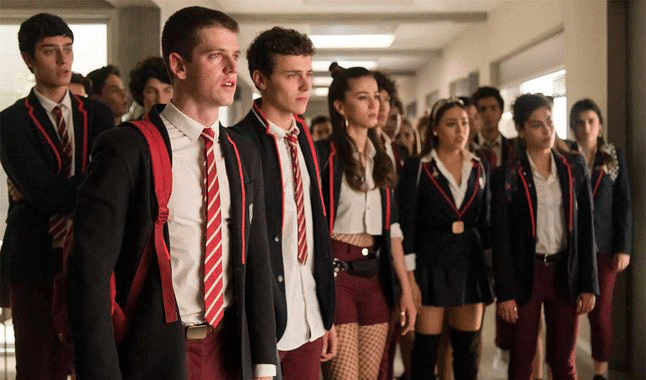 Elite is a Spanish thriller teen drama created by Carlos Montero and Dario Madrona for Netflix. If you like shows that are centered on glamor, drama, mystery, and queer characters, then this will definitely be your thing.

|The story is set in Las Encinas, a highly prestigious high school. The plot revolves around three working-class students getting the opportunity to attend Las Encinas and a murder investigation.

In the middle of a long investigation, the teenagers continue to their usual routine of dating, sex, and school.

The elite has everything you want: a secret romance between a closeted gay and an atheist; a toxic, on and off relationship between a hetero man and woman; a complicated but genuine relationship between a very traditional Muslim and a non-Muslin; and a throuple who is indirectly involved in the murder.

There are so many secrets and mysteries within the series, which makes it impossible for you to get hooked on it.


17. Call My Agent! (2015)
Call My Agent is a French-comedy drama series that is available worldwide on Netflix, except in the countries of Austria, Spain, Germany, and Portugal. Call My Agent (or Dix pour cent) is about the lives and jobs of four people working in a talent agency in Paris, France: Andréa, Mathias, Gabriel, and Arlette.

After the sudden passing of the agency's founder, the four are left to defend their vision of the business. As always, it's close to impossible to separate their private and professional lives, which often comes into conflict.

As a true reflection of showbiz life, the show is also unapologetically queer. Andrea's storyline is certainly a crowd favorite.

Her plot successfully portrays the struggles and journey of queer parenting. It follows her transformation from being a workaholic, partygoer, and womanizer character into a more organized and functional member of the LGBT community.

The show also exquisitely illustrated her journey from fighting legal injustices over parental rights, struggling to find herself as a mother, and helping her partner bond with her baby.

It is truly rare to find a representation of queer parenting in mainstream media, and a realistic one at that. Call My Agent is a nuanced, entertaining, and thought-provoking series that everyone should see!


16. Empire (2015-2020)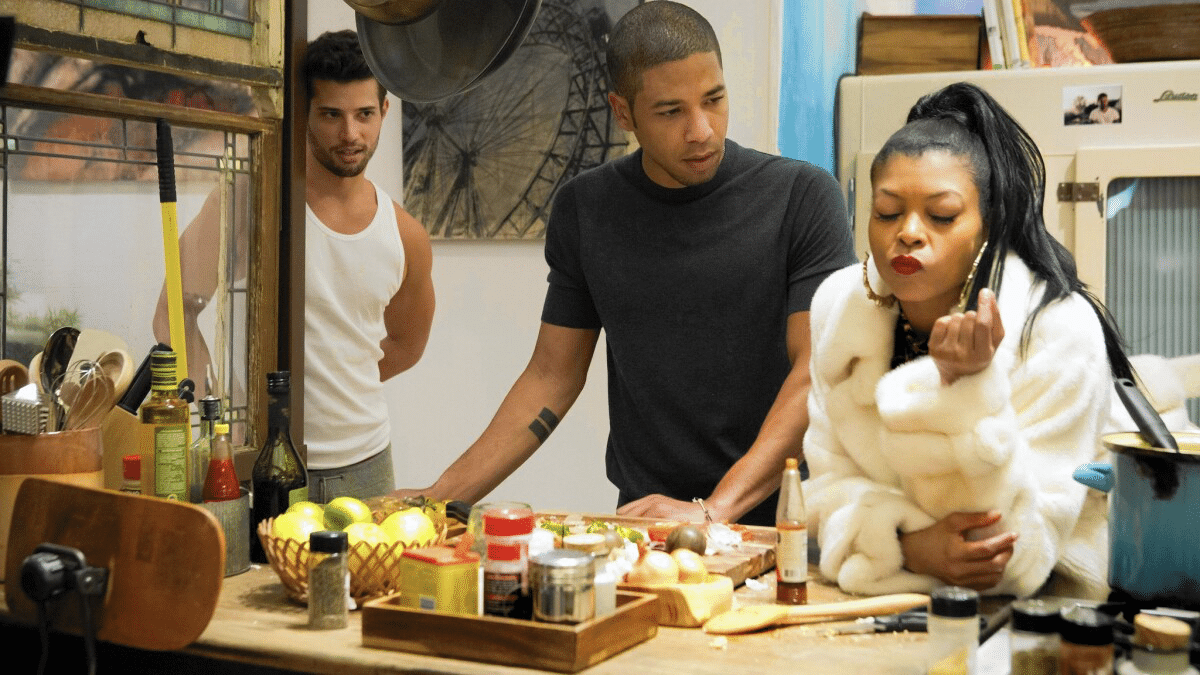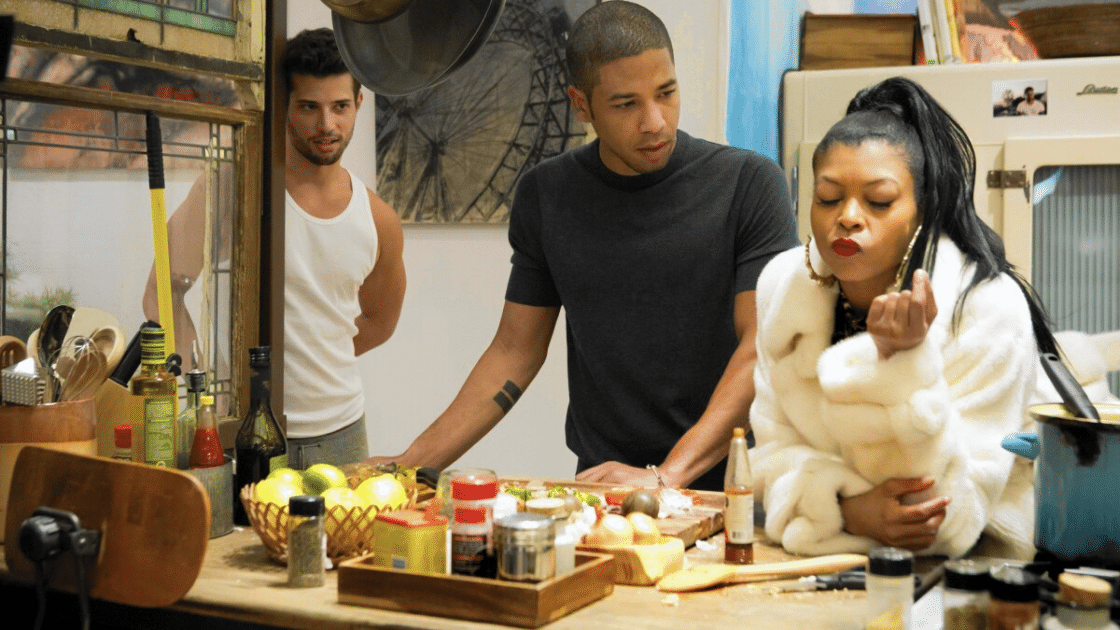 Empire is an American musical drama TV series created by Lee Daniels and Danny Strong. It was filmed in the windy city of Chicago, but the show's set is in New York.

The Empire follows the life of Lucious Lyon, a hip-hop magnate, former drug dealer, and CEO of Empire Entertainment. His entire life changed when he received his own impending early death from a certain medical condition, and now he's faced with the major decision of choosing the successor of his dynasty.

The plot then centers on his journey to groom one of his three sons to take over the family business. On top of all these, his ex-wife, Cookie, just got released from prison and is trying to get control of both the company and her sons to reclaim what she thinks is hers.

The interesting part is that the ex-wife is using one of his sons, Jamal, who is an openly gay R&B singer-songwriter. Jamal and Cookie's chaotic and random relationship is what makes the series so gay and perfect.


15. He's Coming to Me (2019)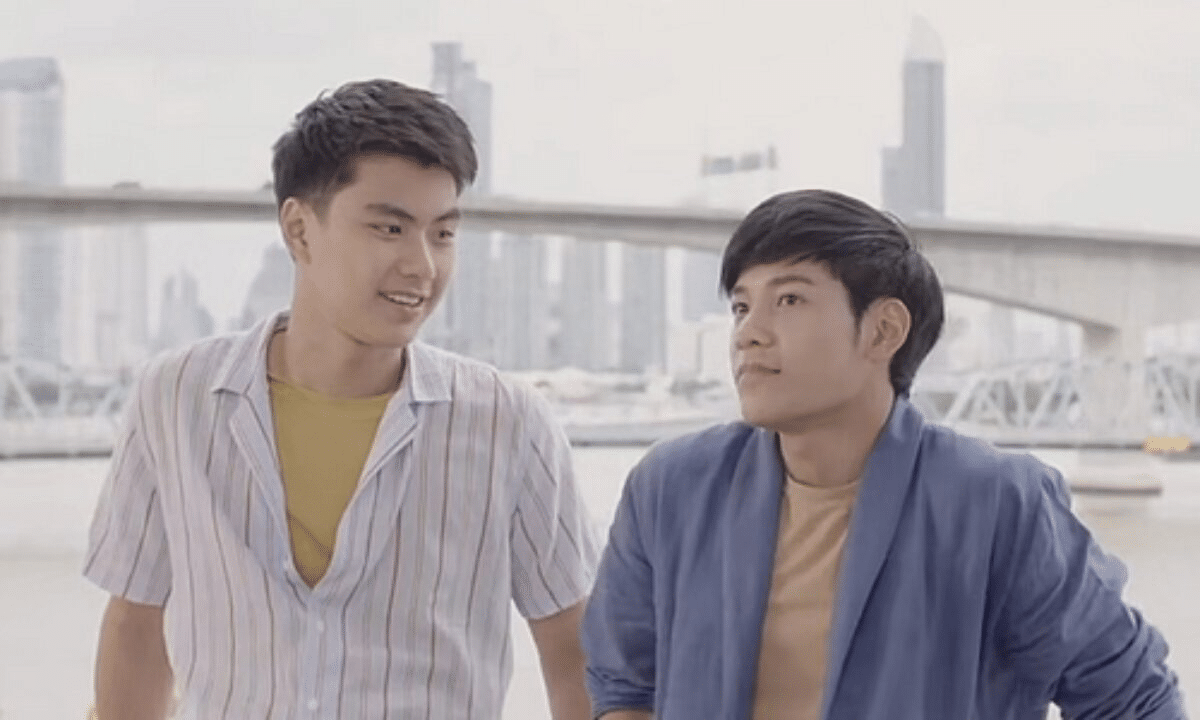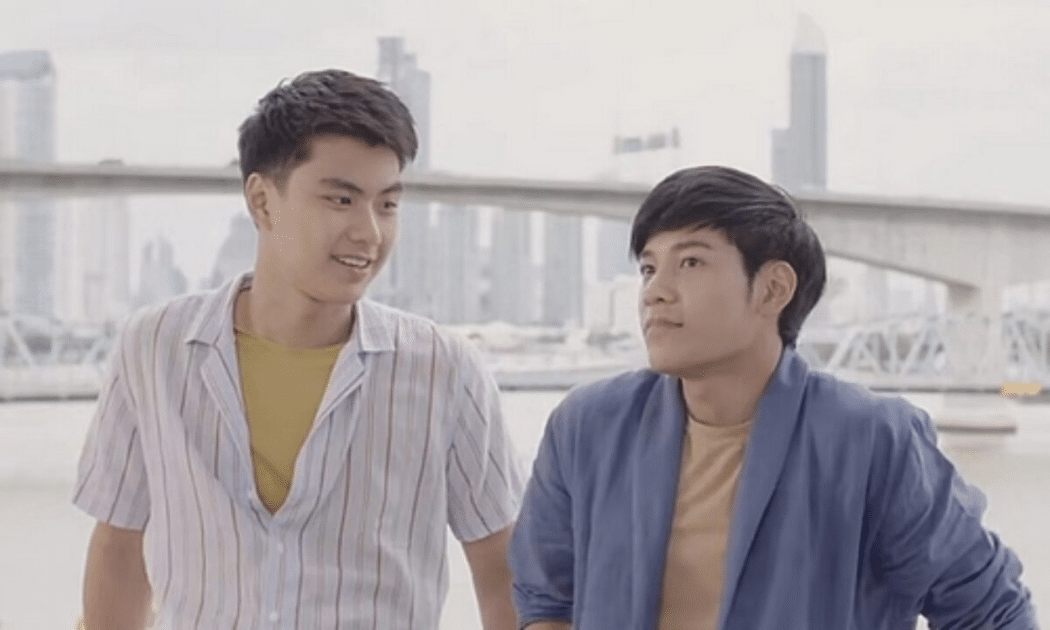 He's Coming to Me, also famously called Come to Me, is a Thai TV series that premiered in 2019. It is directed by Aof Noppharnach and produced by GMMTV. This BL series is set apart from the others, as it is a supernatural BL drama.

It starts with the death of a young boy, who spends the next 20 years trapped as a ghost in the living world. Throughout his life in the cemetery, he befriended a kind-hearted boy who has the ability to see ghosts.

The two boys, with complementary abilities, start a friendship and try to figure out the mystery behind the boy's death. Despite the gruesome topic of death, this series tells the coming-of-age tales around friendship, the blossoming of an unconventional romance, and a beautiful portrayal of the meaning of life and death.


14. Light on Me (2021)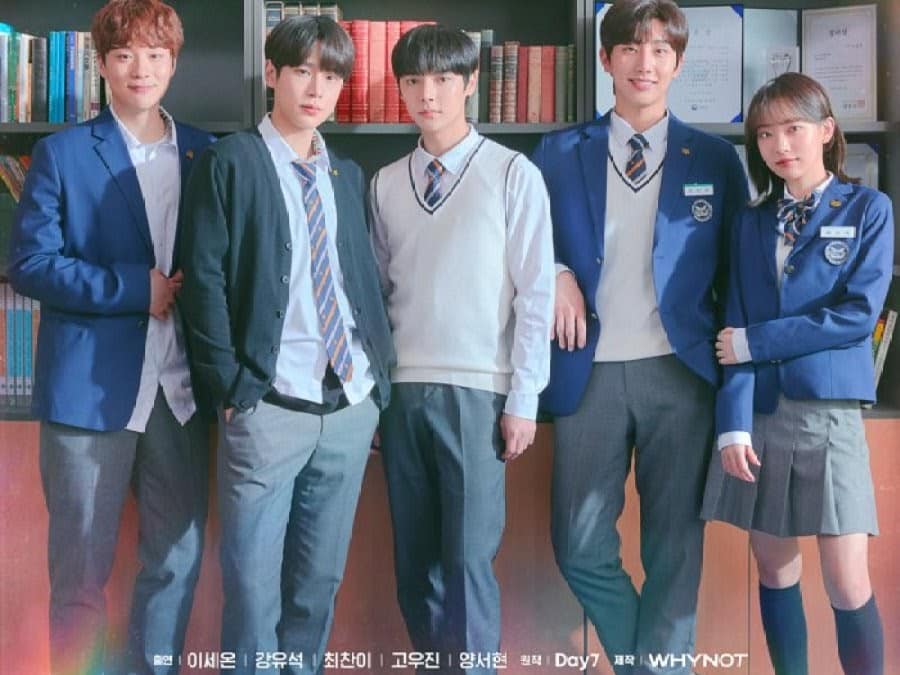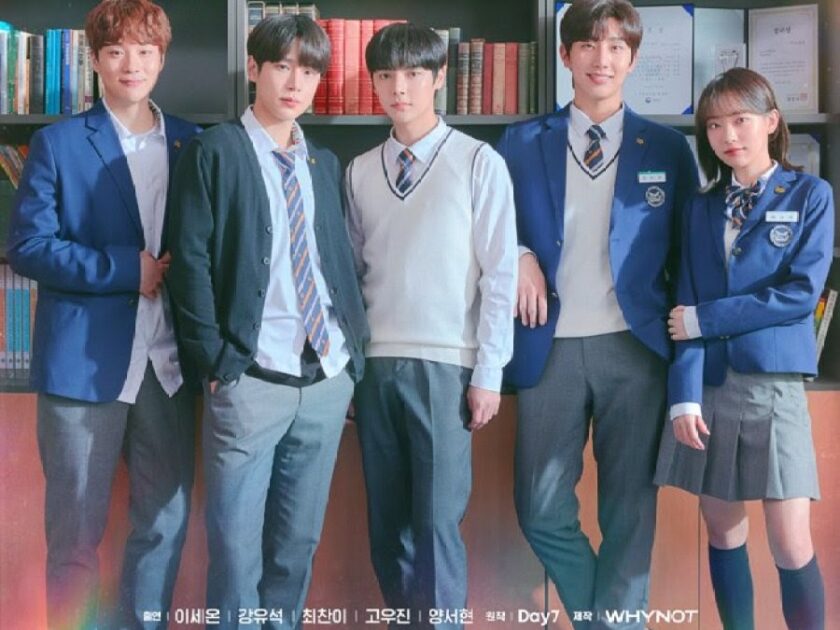 An exciting high-teen romance series with a set of significantly good-looking actors, what more could you ask for? Light on Me is a 2021 BL drama based on a BL game, which was later on adapted into a webtoon.

The story revolves around Woo Tae Kyung, a grade 11 high school student who has historically been a loner, who believes that having friends is not compulsory to living a good life. However, seeing his classmates enjoy the blessings of friendships, he starts to question his long-held belief and asks the advice of his teacher.

His teacher recommended joining the school's student council, and the admission requires the approval of the acting president and vice-president.

The drama starts when the plot reveals that Tae Kyung, student council vice president, is abhorrent against him, while Shin Da-On, the president, is fond of him and promises to take good care of him. Will he ever achieve his goal of having friends despite the hatred of the student council vice president?

While the plot may sound straightforward, you'll definitely fall for all the actors' good looks, charisma, great acting skills, and chemistry on set!


13. Schitt's Creek (2015-2020)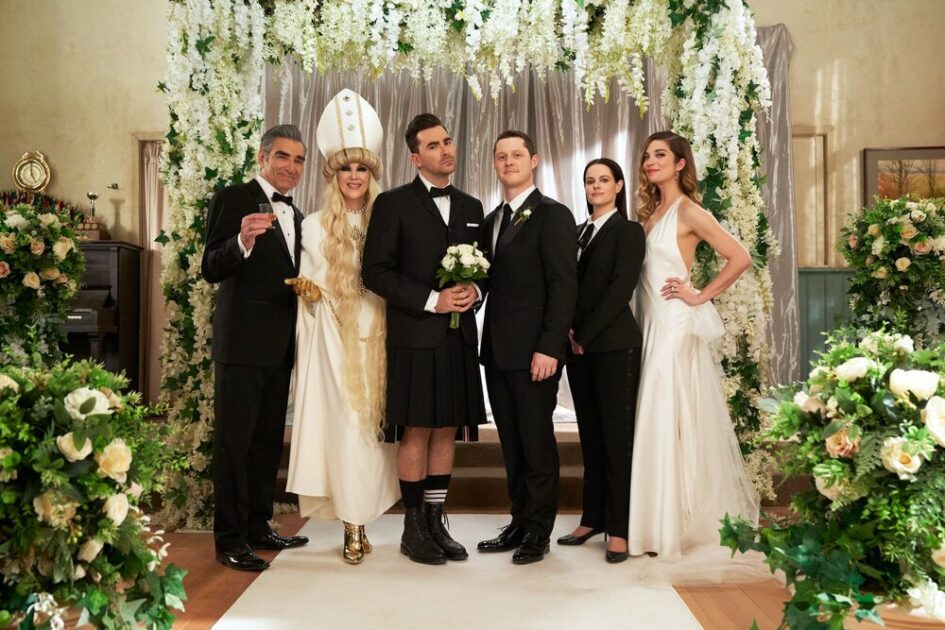 Schitt's Creek is a Canadian sitcom created by Dan Levy together with his father, Eugene Levy. It's one of the most famous and longest series on our list, with 80 episodes spread over six seasons.

The story revolves around the extremely affluent Rose Family: the father, Johnny, is a video store magnate; the mother, Moira, is a former soap opera actress; and their two adult children, Davis and Alexis.

The Rose family's fortune was devastated after being defrauded by their business manager. They had to sell and leave everything behind. They rebuilt their lives in the small, remote town of Schitt's Creek, and moved into two adjacent rooms in a run-down motel.

The best thing about this small, remote town is that everyone fits in, regardless, of sex, race, age, gender, etc. Everyone is welcome! One of the highlights of the show is the romantic story of David, who identifies as a pansexual, and Patrick, who is gay.

They are not just a side couple in this show (or a tokenized gay couple), but is a gay couple everyone in town roots for! It's so heartwarming to see a realistic and normalized gay relationship in the show.

Watching this sitcom and seeing their normalized relationship, gives off a feeling of reassurance and general acceptance that everyone deserves.


12. Black Mirror: San Junipero (2016)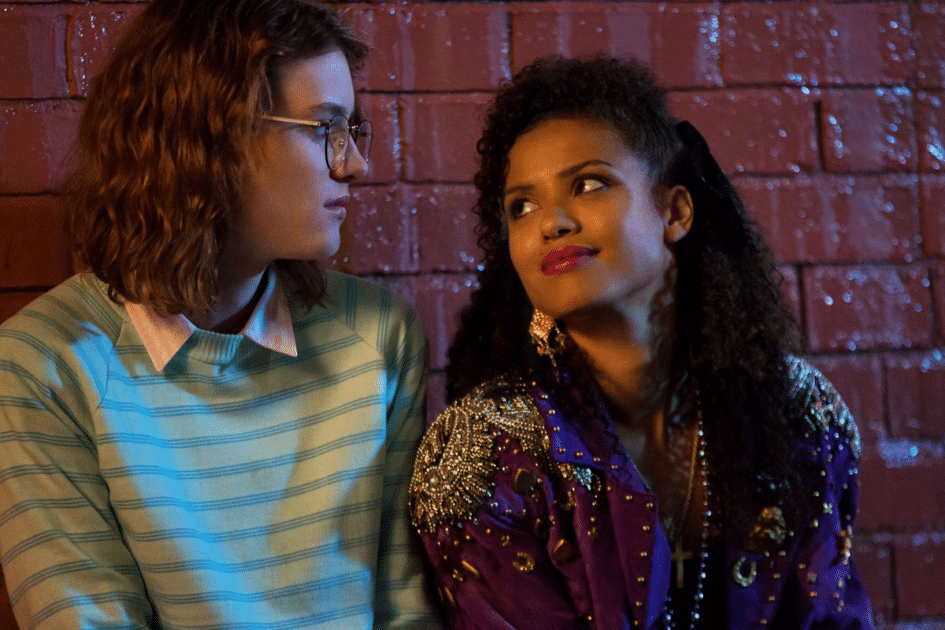 Black Mirror is a highly celebrated TV show, with each episode having a different plot and an ever different universe/reality. Almost all of its episodes are top-notch, but San Junipero (S03E04) is probably one of the crowd's top favorites.

The episode was written by Charlie Brooker, and aired last October 2016.

San Junipero's story happened in 1987, the time when Gay and Lesbian marches were on the rise fighting for their equal rights. In the episode, Yorkie met Kelly in San Junipero, a town known for its crazy parties.

A series of events followed, with Yorkie evading Kelly due to her sexual identity dilemma. But they, later on, had sex, and Yorkie admitted that it's her first time doing it with the same sex while Kelly admitted that she is bisexual and was previously married.

But as all Black Mirror episodes go, San Junipero will not be your usual love story. The week after the intercourse, Kelly can no longer be found…anywhere.

Without spilling too much of the ending, let's just say that it ended on a bittersweet note. Nonetheless, it was a poignant love story in an age that was historically full of homophobia.


11. Please Like Me (2013)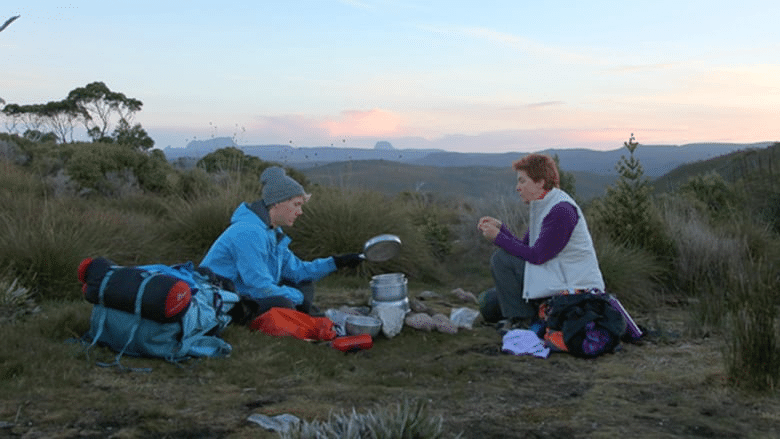 Please Like Me is an Australian TV comedy-drama series created by and starring Josh Thomas. Josh also wrote some of the episodes of the show, how talented!

The plot is centered on Josh, a twenty-something man, who is going through a lot of life changes and crises after getting dumped by his girlfriend.

The breakup led him to the realization that he is actually gay; he then met a handsome young man named Geoffrey with whom he explores his newfound sexuality with.

Unfortunately, the show is not as simple and happy-going as this. On top of having his family embrace his newfound sexuality, he, together with his ex-girlfriend, best friend, and housemate, is helping his mom battle depression.

The TV show has 4 seasons, and it progressively gets grimmer and darker. The beauty of the show, however, is that it allows humor in vulnerable times.

It depicts people who are in vulnerable and depressing situations as normal human beings who can still laugh and who can make jokes. From dealing with the sexual identity crisis to helping out his highly-vulnerable mom, Please Like Me is surprising to watch.


10. Here I Come (2020)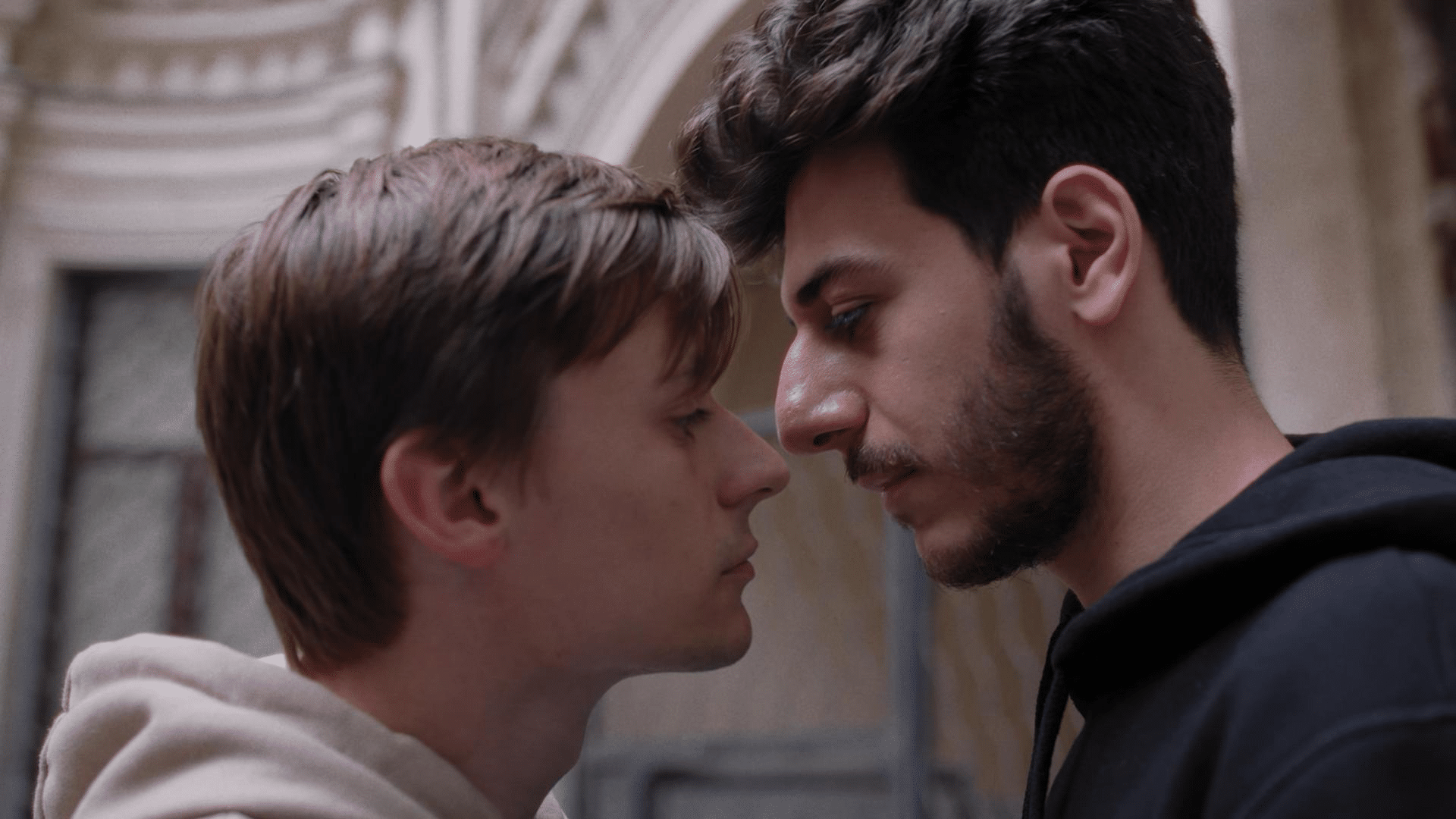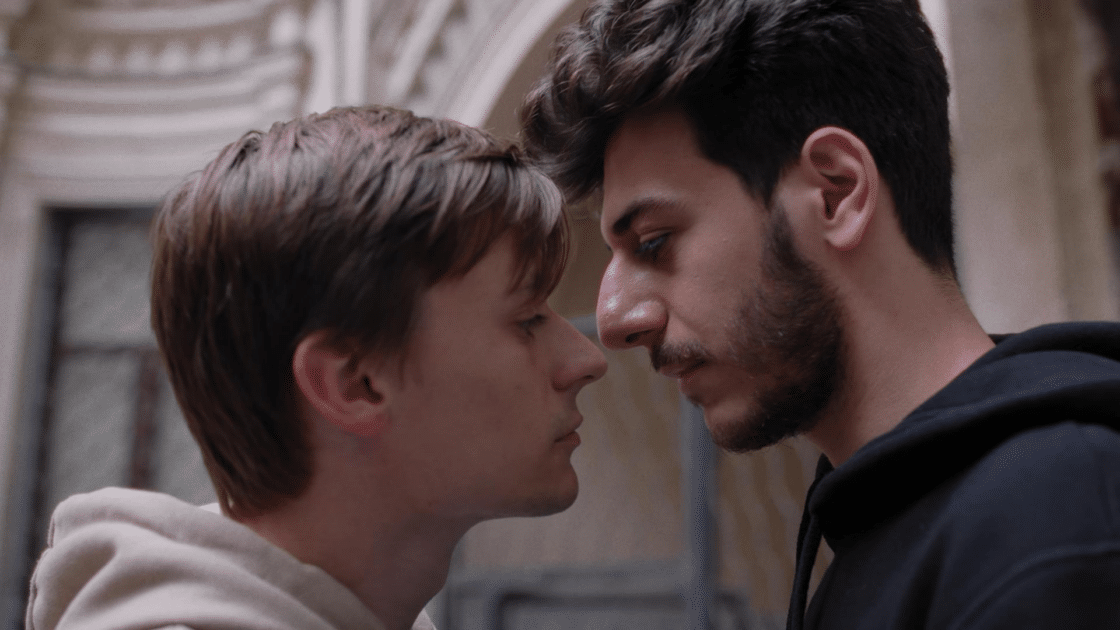 The existence of Here I Come is an act of courage and revolution in itself as it bypassed Russia's extremely homophobic laws, specifically their Anti-Gay Propaganda Law.

It illustrates the hardships of queer teenagers in Russia, one of the harshest countries to be gay in. The story follows the life of an affluent Armenian boy, who is both a student and a pizza delivery guy, in Moscow and his journey of coming to terms with his sexuality.

He has never entertained the idea of not being straight until he found himself in the middle of Moscow kissing another guy. Now that he is sure about who he truly is, the next problem is coming out to his friends and family.

It's hard to be queer or trans in Russia, but the story portrays that it can be easy and it is okay to be gay in the country. Here I Come is not a story about tragedies and dramas, but is a tale of love, friendship, and acceptance.


9. It's a Sin (2021)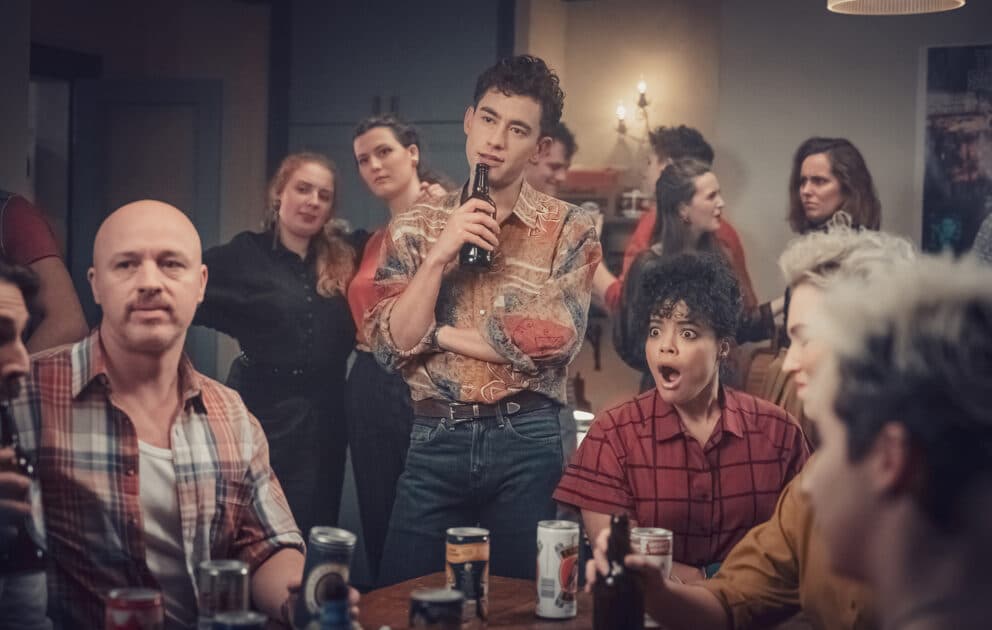 It's a Sin is a British TV drama miniseries written and created by Russell T Davis. The five-part series is set from 1981 to 1991, the era of the AIDS crisis, in London.

It's a Sin is centered on the lives of a group of three gay men, who are barely into adulthood, in Londo who was able to forge a strong and meaningful friendship. However, the HIV/AIDS crisis was not something they can't ignore as it significantly impacts their lives.

Throughout the entire series, you will witness how they lived through the era, always determined to live fiercely, despite the threat of HIV/AIDS.

What makes this series stand out is its ability to implicitly depict what these men could have as young gay men and the opportunities and people they were robbed of due to the crisis.

Despite being centered on a sensitive and difficult topic, the show was surprisingly easy and light to watch!


8. Billions (2016)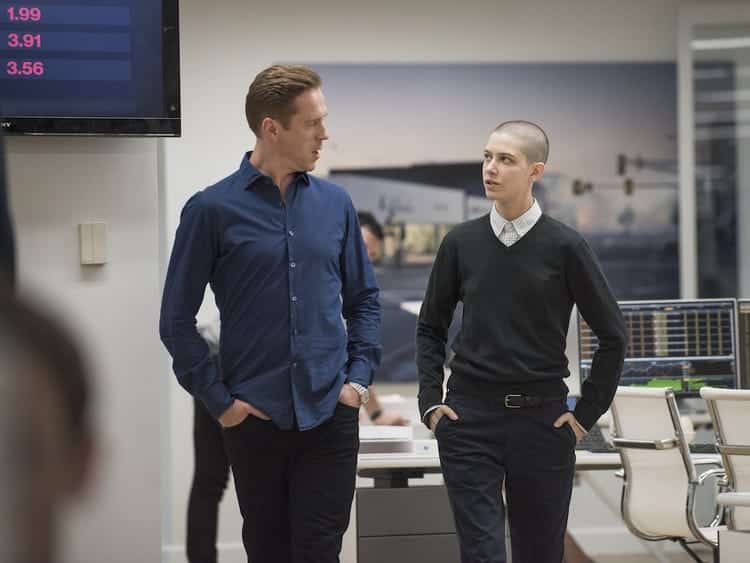 Billions is a hit American drama series created by Brian Koppelman, David Levien, and Andrew Ross Sorkin which premiered in 2016. The series has been hailed multiple times by various award-giving bodies for its unique and realistic representation of the LGBT community.

Billions' plot follows the story of Bobby Axelrod, a hedge fund manager, as he amasses more wealth and power in the world of finance. His determination to gain more often requires illegal acts; acts which the US Attorney Chuck Rhoades is mandated to prosecute.

The series became notable with its witty dialogue, charismatic yet egotistical protagonists, and extraordinary performance. What made the series entirely superior is the introduction of a non-binary character, Taylor played by Asia Dillion, in season 2.

Taylor's authentic representation of the non-binary trans community has earned the Billions its GLAAD Award nominations and also a squad of LGBT fans and viewers.


7. Queer as Folk (2000-2005)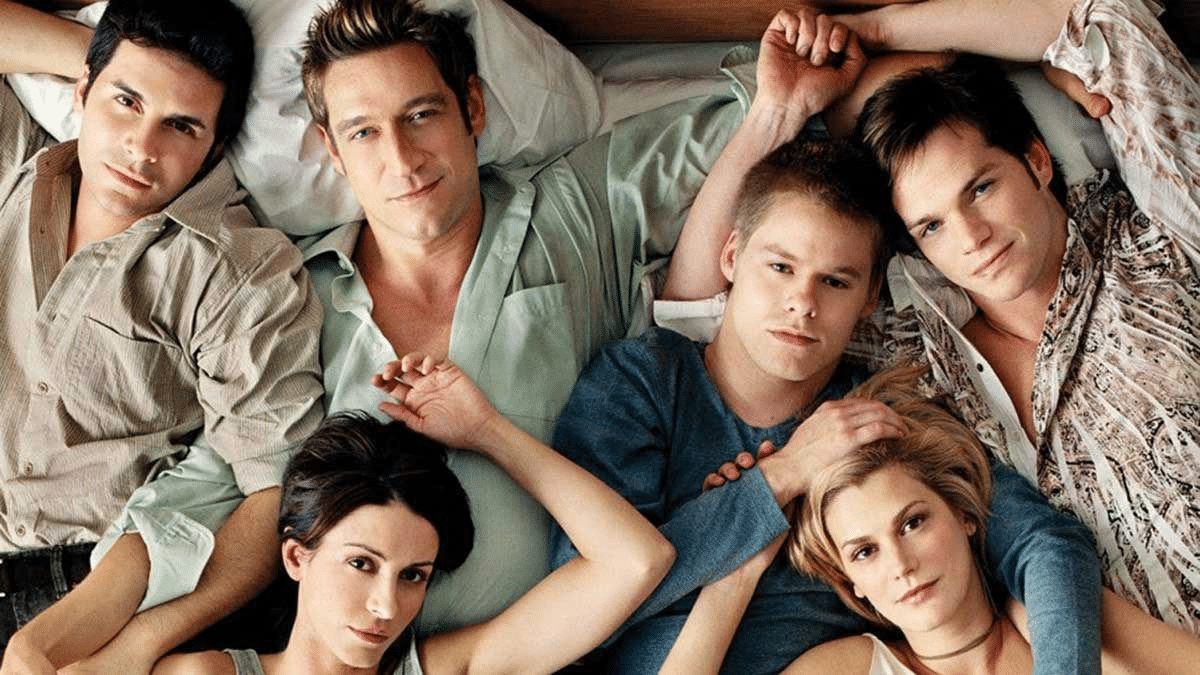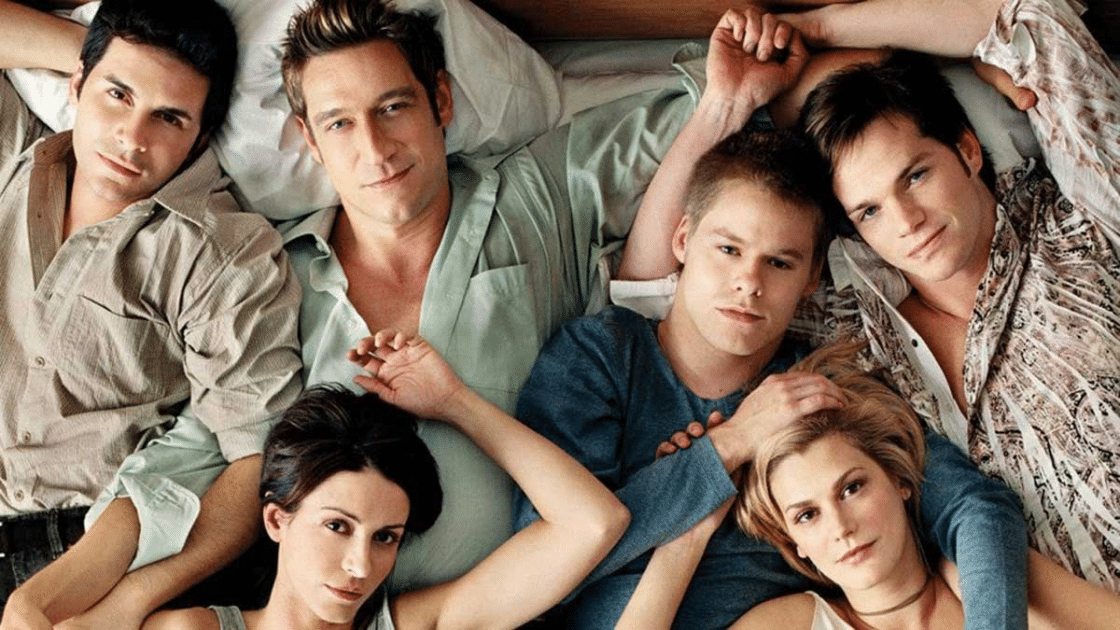 Queer as Folk is an American serial drama TV series that ran from 2000 to 2005. It was based on the British series of the same title created by Russell T Davies.

Queer as Folk revolves around the day to day lives of five gay men living in Pittsburgh, Pennsylvania: Brian, the veritable sex machine; Justin, who lost his virginity to Brian; Michael, Brian's best friend since adolescence; Emmet, the most flamboyant of the group; and Ted, the accountant with low self-esteem.

The series shows their daily lives filled with bars, drinks, dope, and a lot of sex. If you're in the mood to party but can't go out for several reasons, just watch Queer as Folk and live vicariously through them!


6. The Untamed (2019-)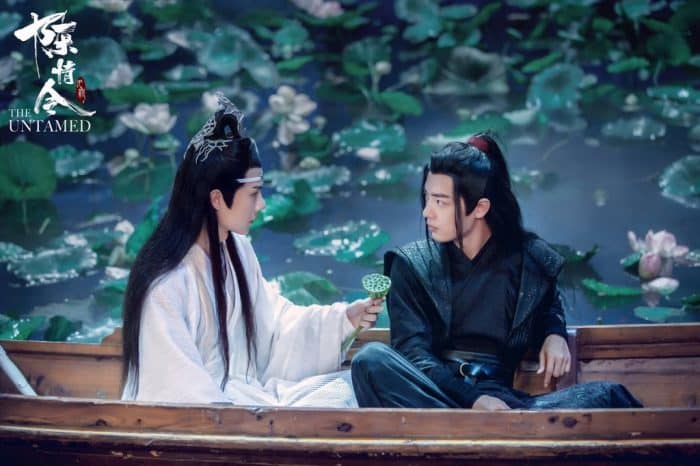 The Untamed is a 2019 Chinese series adapted from the Xianxia novel entitled "Mo Dao Zu Shi" by Mo Siang Tong Xiu. It aired in China from June to August 2019, and a total of 50 episodes.

The original drama did depict an explicit romance between the two main protagonists; however, the adaptation was censored with homoerotic subtexts due to China's ban on LGBT films.

Regardless, it still became one of the highest-earning dramas in 2019. The two main protagonists of the show are Wei Wuxian and Lan Wangji, and they are soulmates.

Wei Wuxan was a loathed cultivator of dark and demonic arts who got resurrected 16 years after his tragic death. After his return to the living, he reunited himself with the people he knew from his first life, especially Lan Wangji, his soulmate.

The plot revolves around the history of how Wei Wuxan fell into the dark arts and the scheme behind his mysterious death.


5. Dickinson (2019-2021)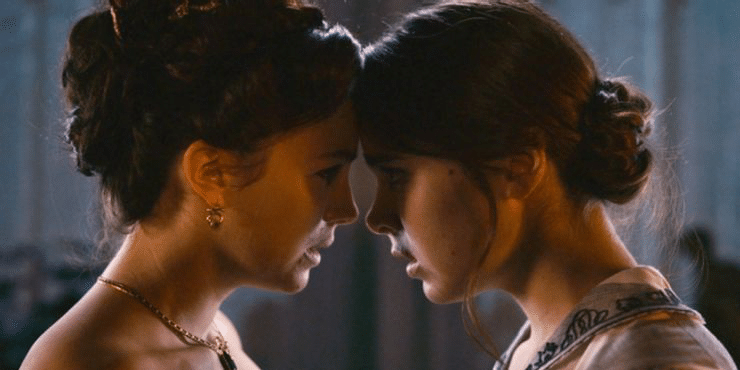 The TV show was set in the 19th century and explores societal constraint, gender, and family relations all in the perspective of a rebellious young poet, Emily Dickinson.

While it may sound boring, this may actually be the comedic historical drama every Gen-Z has been searching for. Emily resides with her family, in an era where her worth is measured by her efficiency in housework and her deftness in securing a husband.

She suffers through the constant pressure and reminder by her mother to be a "well-behaved woman". On top of this, her mom also throws her a constant supply of suitors for marriage.

She claims all the time that she's already in love with someone else: writing and death. She also has a deep fondness for her non-platonic friend, Sue Gilbert, whom she found out is engaged to her brother.

In a true Emily Dickinson fashion, she confronted Sue and made her promise to always love her more than her brother. Sue reassures her that she will always love her more, and the two share a very passionate kiss under an apple tree in the middle of a rain shower.

So much has been said, but this is only the first episode of the entire series. Dickinson is known to be a lesbian literary icon, and this series illustrates it in a very poetic and comedic way.


4. Bad Buddy (2021)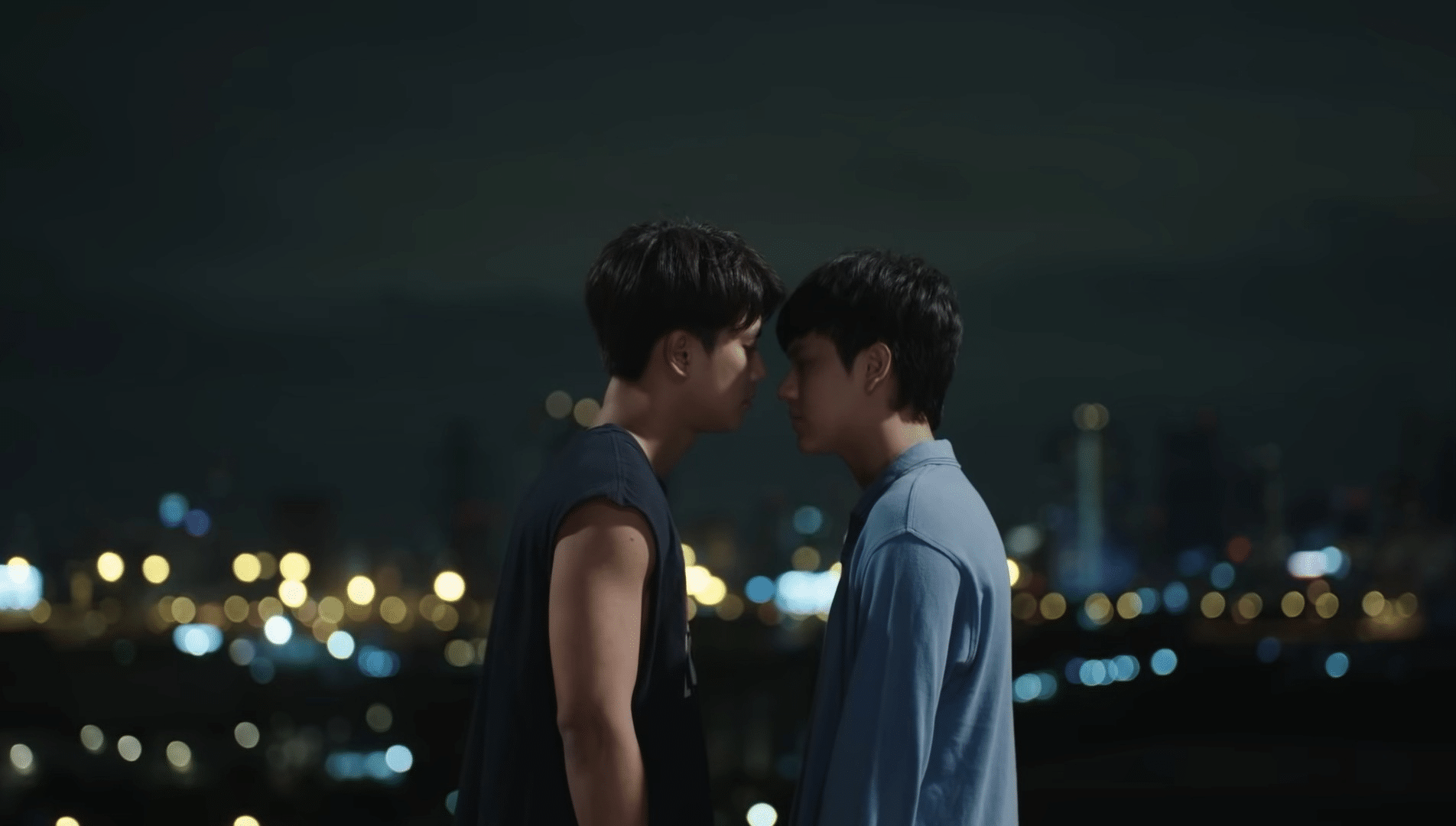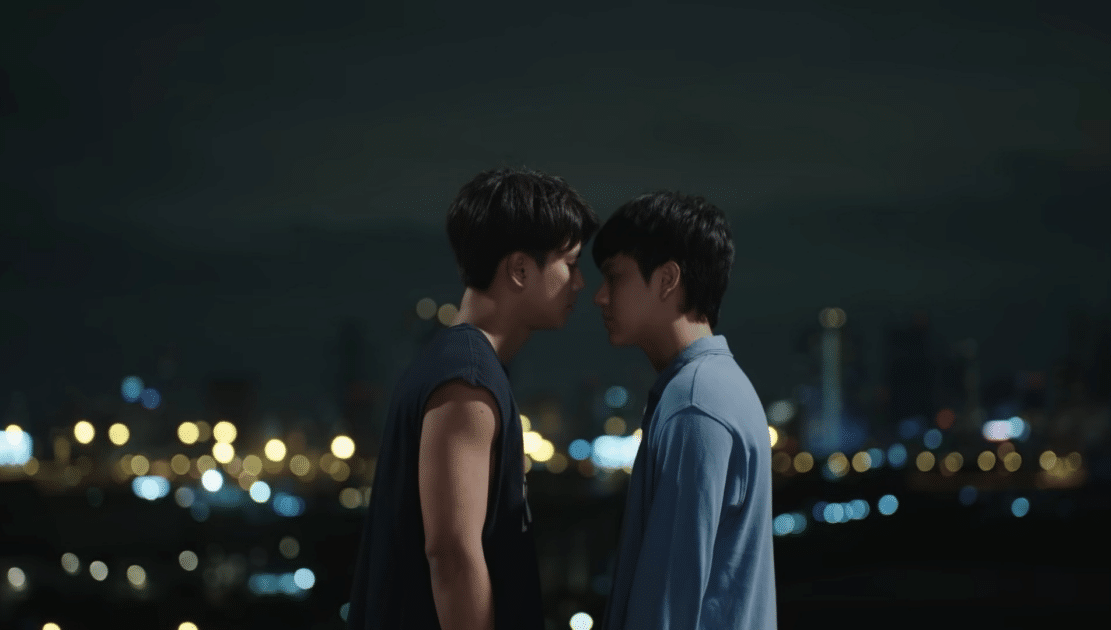 Bad Buddy is a newly released Thai romantic comedy-drama TV series based on the novel 'Behind the Scenes' by Afterday and -West-. If you enjoy a series about love between rival families, then this will hit that spot!

The story is focused on the relationship of Pran and Pat who belong to families that have a deep and raging rivalry. Both families try to out win each other, in every aspect of their lives, especially their two sons.

The two families consistently compare each of their son's achievements and merits– from academics to extracurricular. The rivalry between these two families has been going on for generations, and even seems like a family heirloom.

But the two boys broke their family's stereotype and became really good friends. What will happen to them, and will they be able to beat the odds?


3. POSE (2018-2021)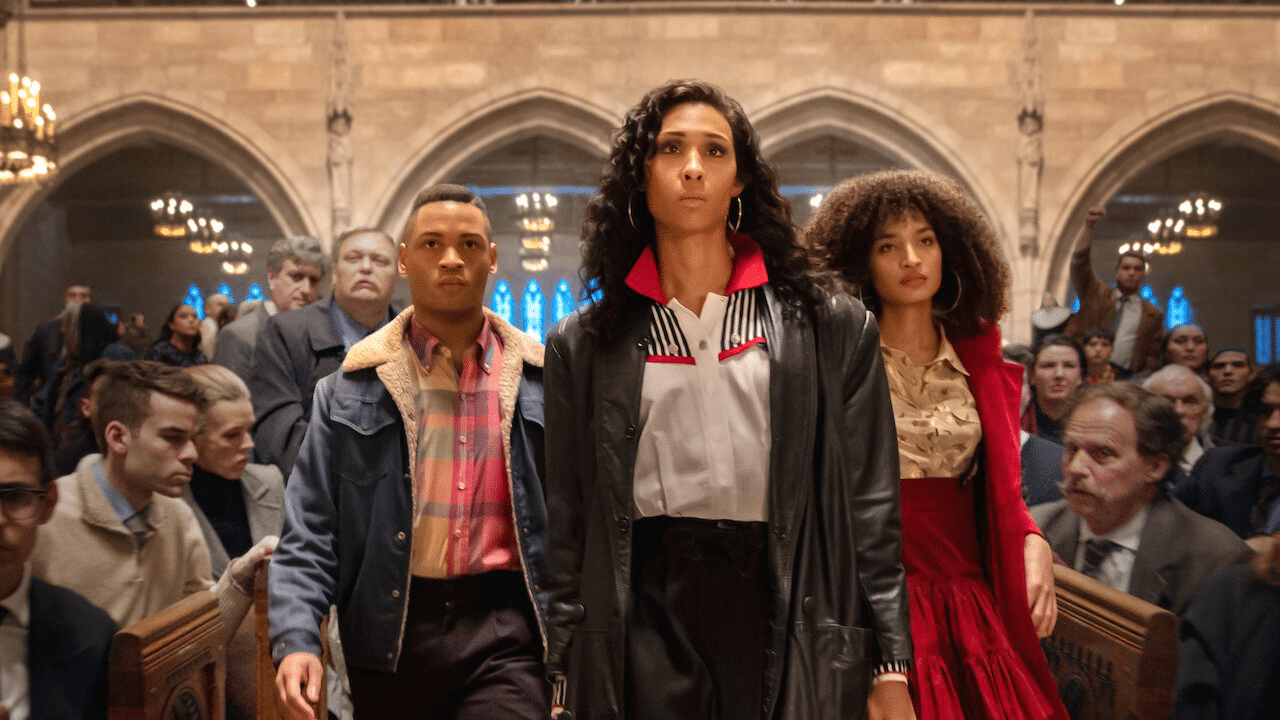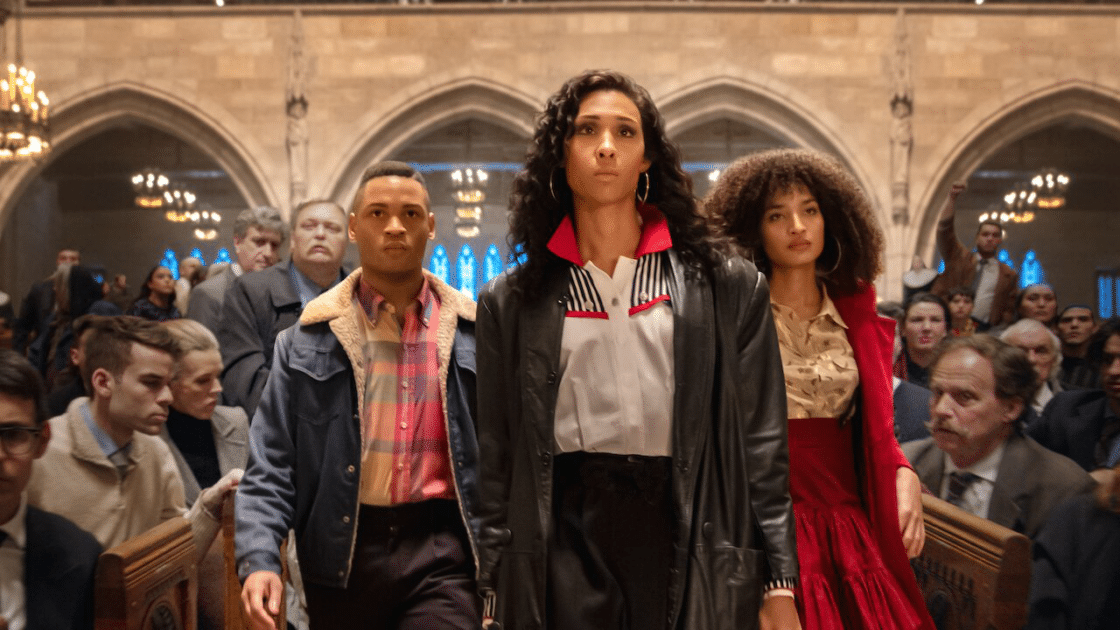 POSE is an American drama series created by Ryan Murphy, Brad Falchuk, and Steven Canals. The series focuses on the glamorous New York City's drag-ball culture scene, which is an LGBT subculture in the African-American and Latino communities from the 1980s to the 1990s.

Its first season was met with high praises, including a Golden Globe Award for Best Television Series-Drama and the Golden Globe Award for Best Actor- Television Series Drama.

The show juxtaposed this subculture to New York's downtown social and literary scene and the rise of the yuppie milieu. The second season, on the other hand, was praised for its historically accurate and realistic portrayal of the AIDS crisis in the 90s.

A lot of the show's characters in the season are either HIV-positive or living with AIDS. The panic and the rise of AIDS activism are once again portrayed vis-a-vis the rise of pop artists, ballroom dancing, and sex work.

The final season was set in 1994 and mainly focused on the personal life of Blanca, a trans woman with HIV/AIDS, and her new life as a mother and a partner.

It beautifully portrays the glamor of the drag-ball culture against the grim realities of the Aids crisis, racism, sexism, and homophobia.


2. Sense 8 (2015-2018)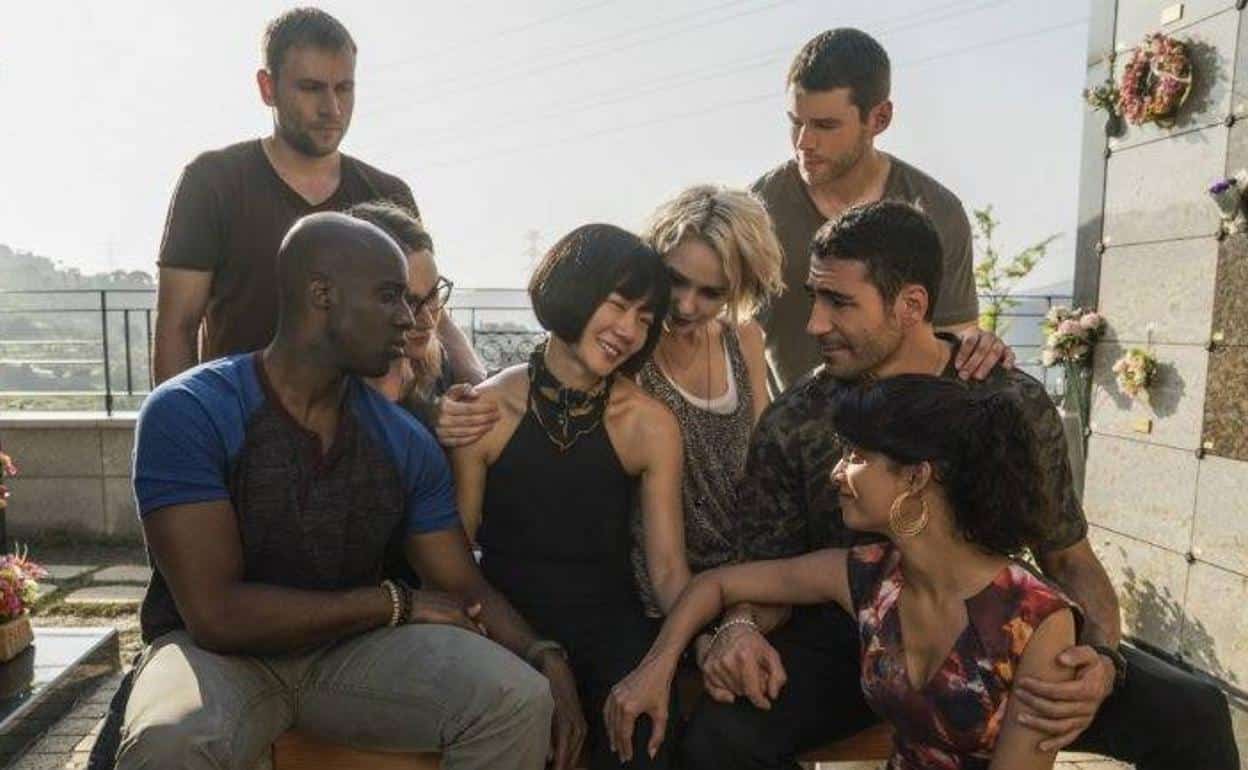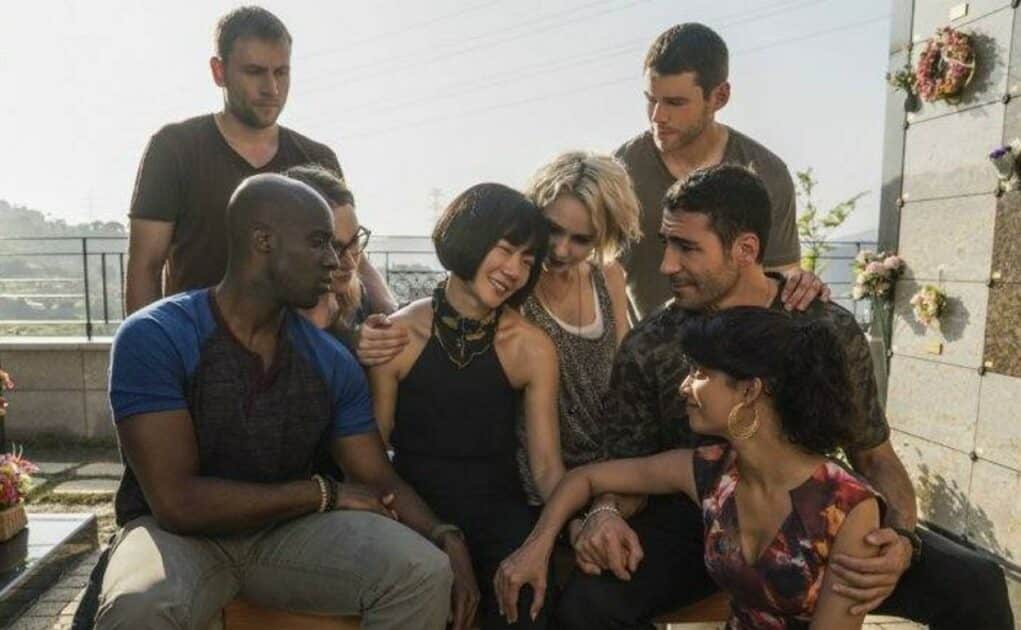 Sense 8 is widely known for all of its wild sex scenes: random hookups, locker room sex, fellatio from a dead guy, metaphorical sex, threesomes, orgies, and a whole lot more. Literally, it's hard to watch an episode without any sex scenes in it.

But Sense 8 is not just widely acclaimed due to its number of sex scenes, it also has one of the most unique and innovative story plots out there. It follows the story of eight strangers from different parts of the world who are pushed into each other's lives.

The psychic connection was first an enigma, but they gradually understood its meaning. While attempting to discover the meaning, they discovered an organization whose aim is to hunt them down. This is part of our LGBT show list due to the number of queer people and queer relationships in it.

This is also not something Sense 8 over glamorized, it was the perfect representation of queer people in contemporary times (minus the psychic connection)! It broke the "kill your gay" or queers ending in tragedy tropes, as the relationship between two women never wavered throughout the show.

On top of this, one of them is also transgender. The trans woman, Nomi, was also treated and represented like any other human.

Sense8 didn't make her identity her whole personality, but it was only mentioned during the character buildup. There is also the gay couple, who was not overhyped and sexualized.

Their relationship was there not to add to the sex scenes, but it was really based on love and mutual respect. Both characters were well developed, breaking the stereotype of traditional masculinity.

Yes, definitely watch Sense 8 if you wanna see diverse, steamy sex scenes. But it is so much more than that. Give it a try, and I'm sure you'll fall in love with the eight main characters!


1. Euphoria (2019-)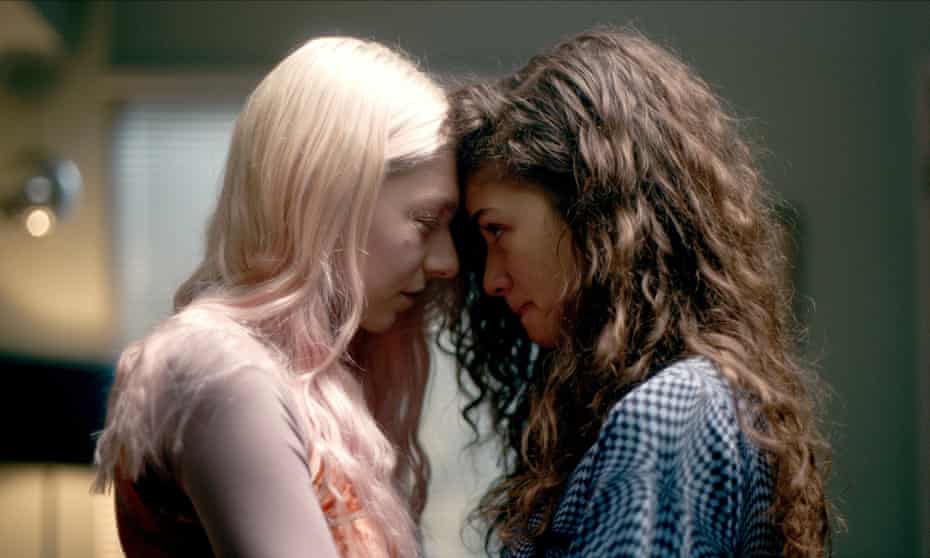 Euphoria has been the talk of the town for the past few months, and it definitely deserves its fame. More than a great story arc and fashionable characters, it's also famous for being one of the most groundbreaking LGBT show on television.

There are numerous great things to talk about Euphoria. Firstly, its characters successfully portrayed the nuances and complexities of being queer.

The producers didn't make their gender identity their total personality, but they also showed the ordinary battles they fight. Additionally, they illustrated the many varying past of the characters that may or may not have led them to who they are now.

Secondly, it did not, in any way, glamorize the entire community. It depicted that there are bad apples in any basket, and not all members of the community are good people. Thirdly, the show was more than merely having queer characters in it.

It delved into the mental battles and anguish they go through, especially with how society and their family treat them. Lastly, the show has the most accurate representation of non-binary people.

Once you watch the series, you will get what the hype is all about. It will bring out emotions you didn't even know you have.