13 Best Lesbian Dating Apps to Get Lucky in Love
The best lesbian dating apps
Finally restrictions are easing up and time to hit those lesbian dating apps up.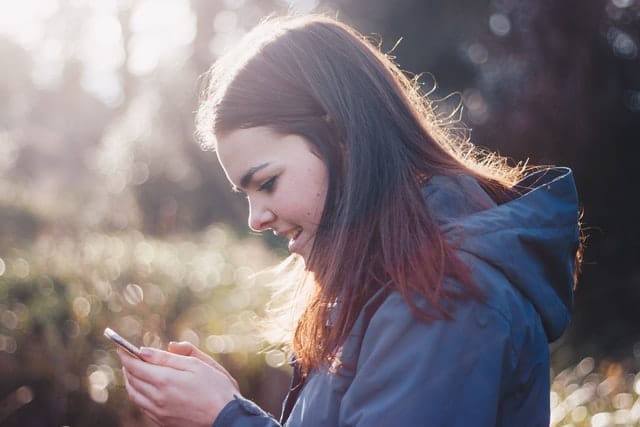 Those of us who identify as lesbian, bi or queer should know that there are options out there for you too!

With more free lesbian dating apps than ever, and more coming out all the time and having big updates every year – looking at you 2021, it's never been easier to find as many someones are you are into.

Once you do find someone, as a first date why not sit down and snuggle up whilst watching a great lesbian movie?

Here's the 2022 updated list, in no particular order of the best lesbian dating apps and also which is the best free lesbian dating app right now.

If you have come here looking for the guys boys, – don't worry we have you covered here with the best gay dating apps.
1. Lex
Best all round Lesbian Dating App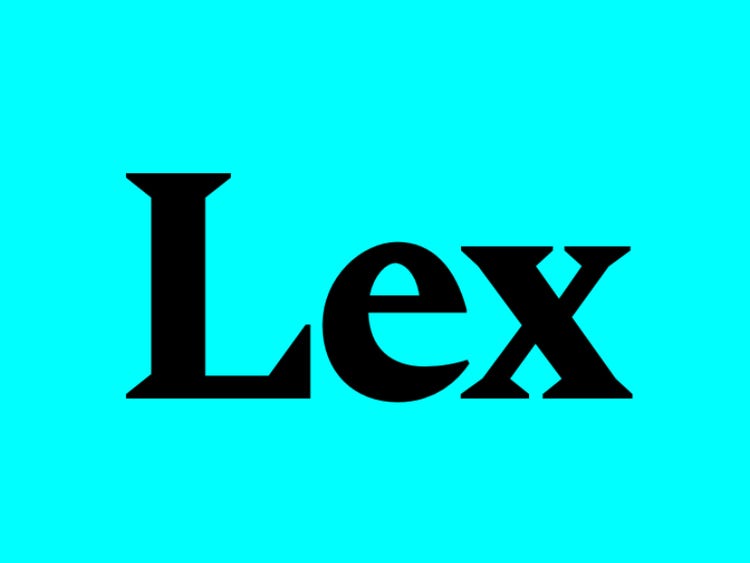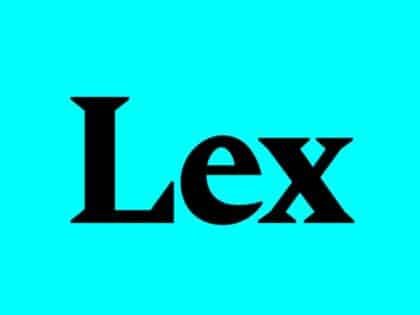 Lex, which officially launched in November 2019, originally lived on Instagram (now @Lex.app). Inspired by text-first, picture-second (or never!) approach of old-school newspaper personal ads.

Lex allows users to define themselves using whatever lingo feels best for them. Goodbye, limited pre-set options, a huge win for trans and non-binary daters.

Also a great option for queer, trans, gender non-conforming, two spirit and non-binary people, Lex has a clear zero-tolerance policy for creepy or discriminatory behaviour of any kind, something we like to see from one of the best lesbian dating apps.

With a focus on personality and what makes you, you. Prepare to spend some time reading rather than not being able to look away from her eyes.

Lex is a free lesbian dating app or you can pay an extra $5 to have your "ad" posted.

Pros:
Inclusive user base
Focus on minds and ideas, not appearance
East to navigate articles
Cons:
May be a little hard to manage at first, given the somewhat old-school interface
Focus on minds and ideas, not appearance
2. Qutie
Best Lesbian Dating App for the Deepest Connections


This app is for LGBTQ people who are looking for those meaningful connections, maybe even marriage. But it doesn't just have to be love here with new friends a plenty.

The developers obviously make a huge effort to make the site as safe and as accepting as it can be.

A very good free lesbian app, nice.

Pros

You can block people who are annoying you
Decent filter to find people nearby or other preferences.
Private chats possible
Video profile is possible
Email verification, not the greatest but cuts down on some fake accounts
Mods will manually check photos to again cut down on fake accounts
Not a clunky design, easy to use.

Cons
Not on Apple store or Play store.
3. Feeld
Best Lesbian Dating App for Threesomes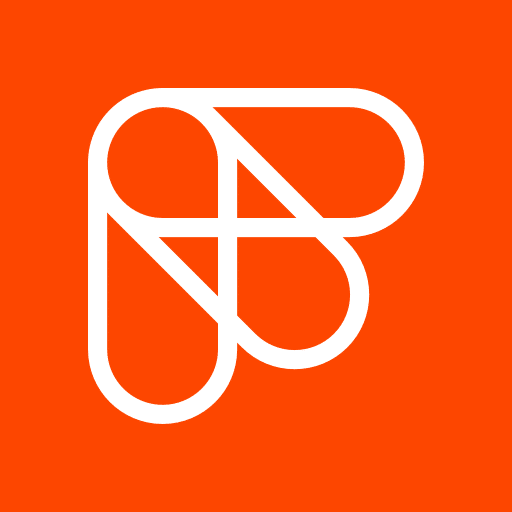 Previously known as 3ender (as in Tinder +threesome), Feeld is an app for the kinky and sex-positive.

You create a profile for you or as a couple, then start swiping, that's it.
It's great for queer dating, but really its good for dating in general. just realise that this probably isn't the place to find someone longer term, you might but people are really here to shop and experiement around.

There are less women here, so you might be better off if you are bi rather than only looking for the ladies. Still can't look to hurt.
This is a free app but if you want more privacy and the ability to add private photos you have to be willing to pay for it.
Facebook syncing is a must unfortunately but at least there is an incognito mode before all your friends see what a freak you are.

Feeld is free unless you want to go "majestic at either $11.99/month or book 3 months up front for $8.00/month.

Pros:
Lots of users and mostly high quality of people
Strict moderation.
Discrimination is a no and its open to everyone.
Couple registration and single registration.
Cons:
Not on desktop yet
Have to go somewhere else to share photos
More men
Facebook sync is a must.
4. Lesly
Best Lesbian Dating App for women only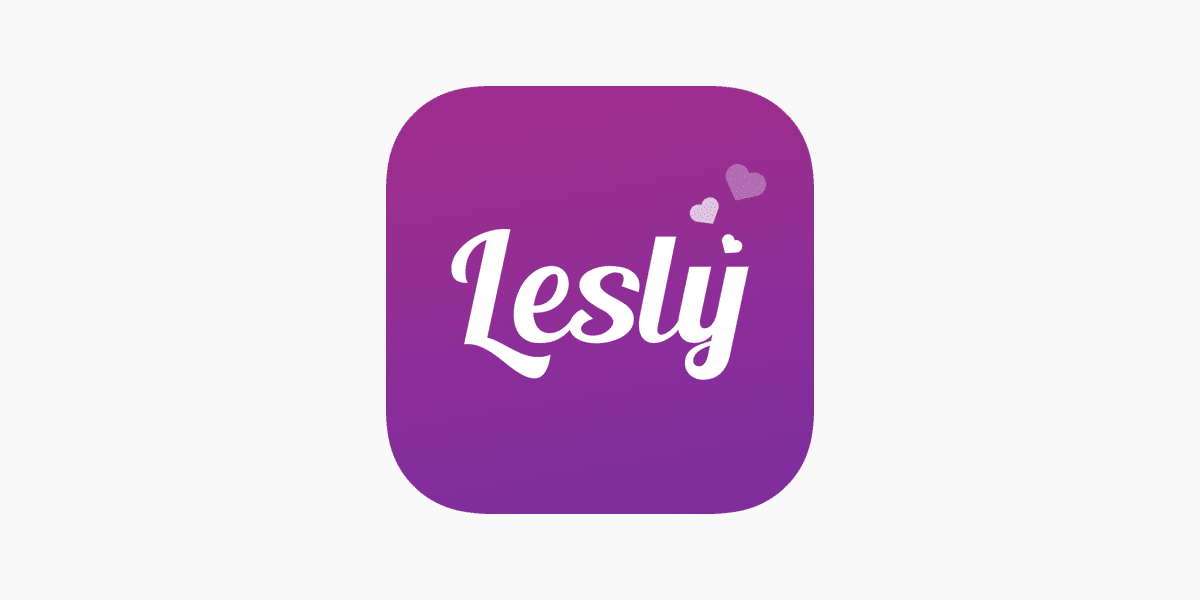 Lesly say "no men, no worries" and that is exactly the point here. You are going to be messaging and messaged by only girls here which is great.
This is a tinder-like app for women interested in women.

Lesly's is proud of is its "show" feature, where you can share photos with the app's community to get yourself out there and maybe find some love.

It's paid, so as you would expect this has a high customer service level and they obviously want you to stick around.

Prices start at $9.99/month.

Pros:
Lesly team work 24/7 so getting verified and online is fast.
The more active you are the more the app promotes you. More photos means more time on the "Hot Lesly Show"
No ads. It's paid, what do you expect.
Cons:
5. Tinder
Best Free Lesbian Dating App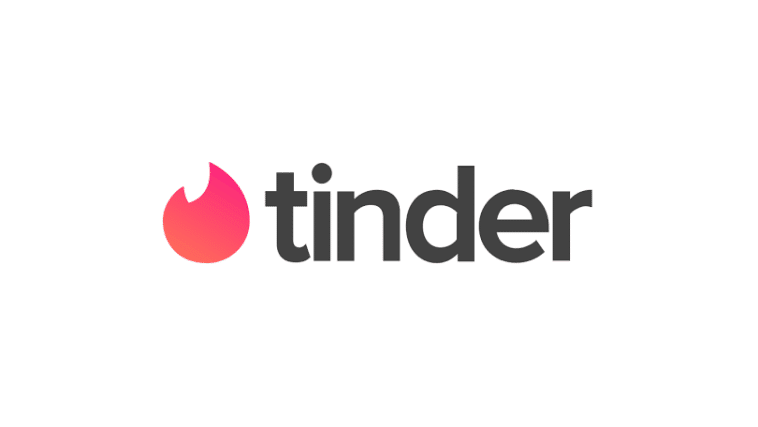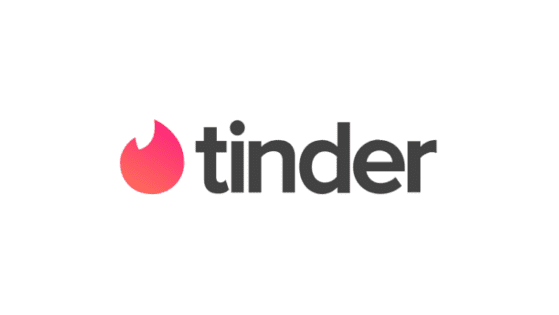 While Tinder has become a global phenomenon for those in the straight world, this particular app has quite a respectable lesbian user-base and only shows signs of increasing.

Tinder, if you didn't already know, uses a swipe-left/swipe-right system to indicate whether or not you're interested in a particular person. If that person also swipes to indicate they like you too, you're connected and can exchange messages.

This system removes the awkwardness of sending messages to someone who may turn you down. While you can fill out your, and read others' profile information, the ease of swiping left and right on profiles based solely on pictures means the app is intrinsically superficial.

Tinder is huge in big cities like London and New York, but is most likely in your area too. Plus with no need to get Tinder Gold it can also be a great option as a free lesbian dating app.


Beware of swiping for hours, the algorithm is definitely designed to keep you there as long as possible as you dig for gold. Find what you want then move quickly to trying to set up the date.

Well, there we have it the best Lesbian Free Dating App is one not designed specifically for women. But… with a huge lesbian user base, ease of use and most importantly most given away for nothing, it has to be number one at least for now.

Tinder is free or go "gold" for $14.99/month.

Pros:
Large lesbian user-base
First and easy to use swipe mechanic
Only speak to people who like you too
Cons:
6. Hinge
Good all round Lesbian Dating App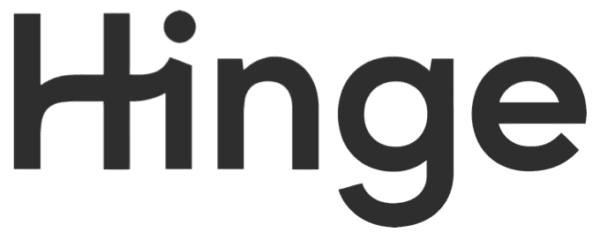 Hinge, an app that touts itself on the mantra 'app designed to be deleted,' is geared toward connecting people for meaningful dates, and relationships, alleviating the need for an app like the Hinge. It's a weird concept that actually makes sense, in theory.
Profiles must be complete before sending likes, which means that everyone is on the same playing field. Completing your profile consists of answering a set of three prompted questions you can set, and uploading six photos. Then you can browse users, and like either a photo or a particular part of their profile that takes your interest.
Prepare for another experience of swiping for hours but with less options than tinder. Still you will find many of the same crowd here just with a few others who wanted to share more about themselves.

Hinge is free but you can go paid starting at $19.99/month, with prices scaling down how many months you buy in advance.
Pros:
Focus on dates and relationships as opposed to hook-ups
In depth profiles give you a better sense of the person
Cons:
Interface could be better
7. Bumble
Best Lesbian Dating App for keeping it Chill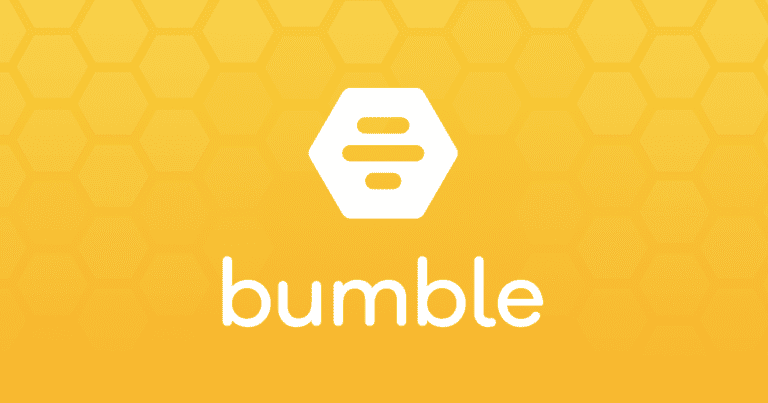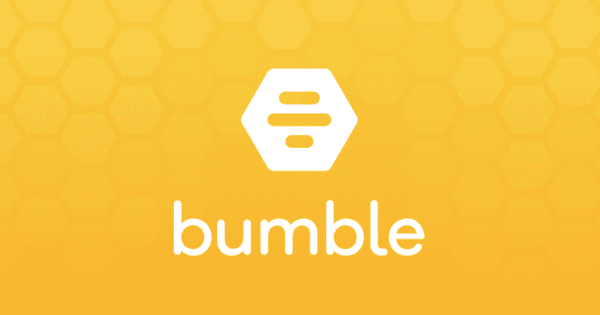 Bumble, like Tinder was co-founded Whitney Wolfe Herd in the 2010s, as simply another dating service that catered mainly to the straight population, but like others, has become a service adopted by a large gay/lesbian base, with over 10 million downloads from the Android Store alone.
While between heterosexual matches, only female users can initiate the contact with matches, in same-sex matches either party may send a message first. This "first move" of messaging someone is only available within the first 24 hours of matching with someone.
This can be extended with one free daily extend, or two types of memberships are available to have access to more extends, more filtering options, etc. as well as the option of a "lifetime" membership which does not need to be renewed.
With a match being delayed this is good if you want to find someone without this absorbing your entire life.

Bumble is free till you pay starting at $39.99/month but does have an option to get a lifetime subscription for $229.99 if you are looking to die single.
Pros:
Designed by a co-founder of Tinder, so this app has pedigree
Wide range of "subscription" options
Cons:
Limited time to contact matches
8. Her
Best Lesbian Dating App for Community Events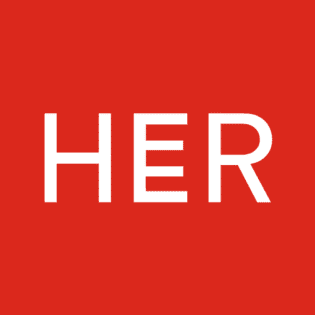 Part dating app, part social media platform, Her was created by and for queer women, wonderful news for one of the best lesbian dating apps.

Because it also features a calendar of events, it's a great place for "womxn" as well as queer or non-binary people to find love or a sense of community, even if you're not ready for a one-on-one date yet.
Her uses a swiping system similar to Tinder. Filtering people based on anything other than age or distance requires a premium subscription.

This lesbian dating app is free but you can go premium starting at $14.99/month.
Pros:
Calendar is a great way to get involved in community events
Wide selection of identity and sexuality options
Cons:
Limited filtering options with free membership
9. Fem
Best Lesbian Dating App for Video Lovers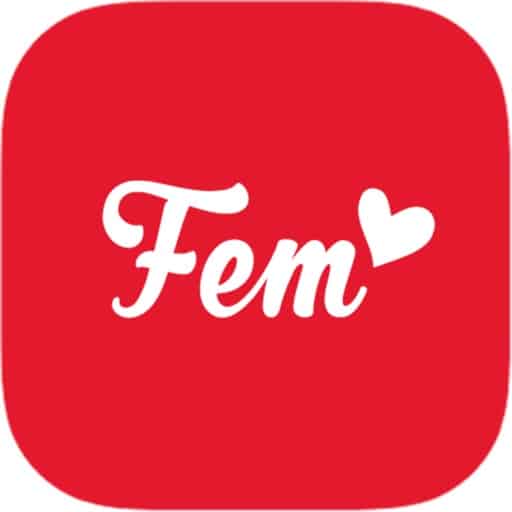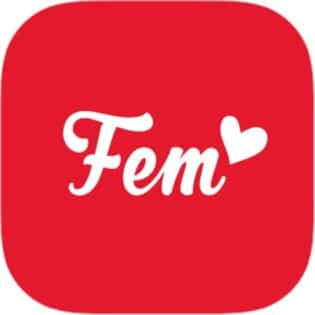 TikTok fans, this is the dating app for you. Fem focuses on videos more than other platforms, and also allows for group chats if you're into that sort of thing. If you're not a video person, never fear. You can stick to still photos. And despite the name, it's not just for femmes.
With basic features available for free, such as uploading photos and videos, and swiping left or right on profiles, the way the premium features are accessed by using coins or power-ups is similar to that of Bumble.

Pros:
Funky concept of using videos to get a better sense of someone
Wide range of subscription "options"
Cons:
Premium features needed for some basic features
A cost per message feature each time one is used, looks like it could end up being a lot more expensive than a monthly subscription option
10. okCupid
Best lesbian Dating App to learn more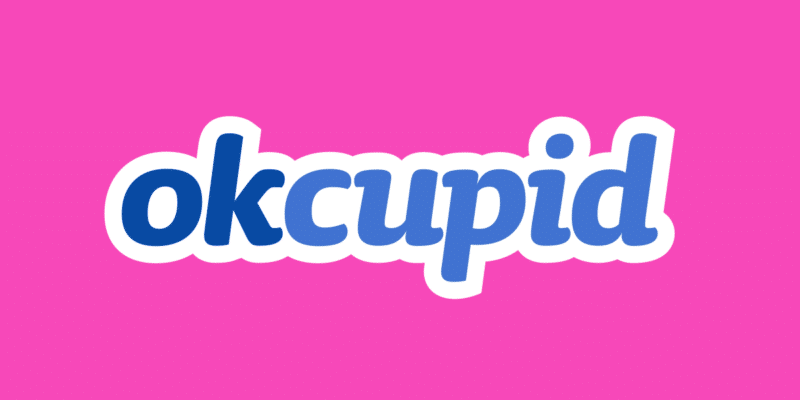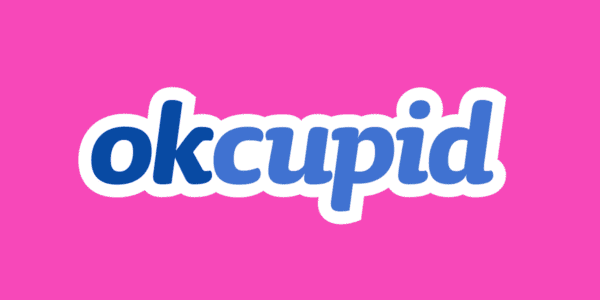 One of the more relationship-skewed dating apps, okCupid claims to "delve beyond the surface when looking for a match. The first of the questions, other than your name is a list of gender descriptions and sexualities as long as the terms and conditions for a phone contract, which is good for those that are a little more than just male/female or lesbian/bi dating.
After adding a photo, you are asked a number of questions to determine your views, some of which seem a little subversive. Again using a swipe system, profiles are given a percentage rating based on how compatible you may be to the person in question.
You can also set your preferences based on a wide range of criteria, such as body type, ethnicity, political views, education and astrological sign, however you can only filter out those that don't fit your criteria for what I must say is quite a high fee.

Speaking of its $4.95/month for the A-List Basic package and up to $24.90/month A-List Premium.
Pros:
Great for all genders and sexualities
Good for long-term relationships
Cons:
High premium membership cost
Arduous personality questionnaire
Download okCupid: Android, iOS
11. PinkCupid
Best Lesbian Dating App for ease of use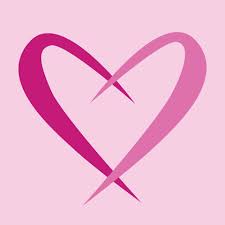 Not to be confused with okCupid, PinkCupid is part of a network of more than 30 other dating sites/apps like, for example LatinAmericanCupid and ChristianCupid: you get the idea. PinkCupid has a huge community of users worldwide for those who like to cast a wider net.
Due to being in operation since 2006, the site also has a long track record of success. Simple to use, sign up and start communicating with members. Unlimited communications and improved ranking in results are available to Gold or higher users.

This lesbian dating app starts at $8.33/month.
Pros:
Easy to sign up and start communicating
Great ability to filter profiles from age/distance to appearance and lifestyle.
Easy to navigate interface
Cons:
Premium membership options are expensive
Download PinkCupid: Android, iOS
12. #open
Best Lesbian Dating App for Acceptance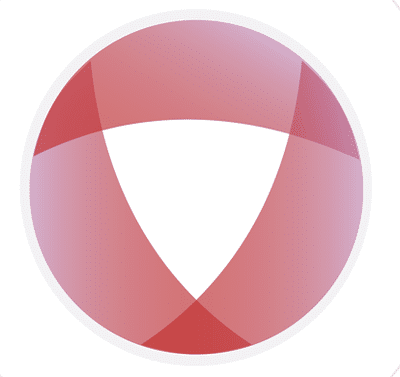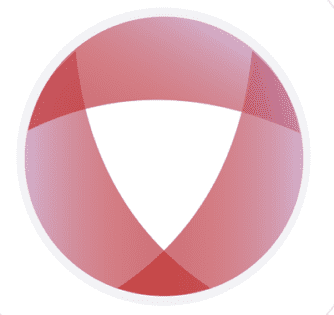 Calling all polyamorous and non-monogamous people. #open lets you join solo, partnered, or both. Whether you already have a partner and are looking for another or want some romance with a couple, #open is focused on inclusivity, no matter what your relationship status, orientation or identity might be.
It's dedicated to providing a space where everyone can bring their entire selves, creating a respectful and open place. Both membership and "sparks" are available, similar to Fem and Bumble, and the options aren't that expensive, and they wouldn't want to, as most functions are free.


Pros:
While unashamedly supporting polyamory, this app is for anyone
There's no shame here. If you might be open to try some kink, just say so
Most features available free
Cons:
The navigation of the app is a little buggy until you get the hang of it
Having a grid view doesn't sound like something for which to subscribe, but it makes navigating members easier
13. Zoe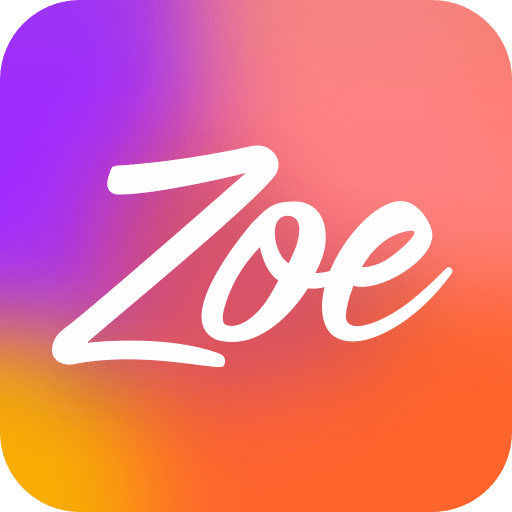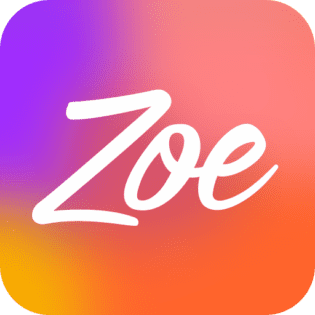 Another of the best lesbian dating apps you may have heard of. Touting itself as the world's best ranked dating app for queer women, it's not anything particularly revolutionary. You know the set up: swipe left or right. It's practically Tinder, without the extra 50+ million users.
The one good thing about that it is an app specifically geared toward the lesbian market. Match a swipe to chat, but beware this isn't for free, with hideously high fees for premium features. Up to you if you think the cost is worth it.

Lesbian dating app starting at $15.99/month.
Pros:
Easy and familiar setup
Being described as a lesbian app helps to narrow the field
Cons:
Not as many options for profiles as some other apps
High cost for premium features