30 Best Lesbian Movies and Where to Watch them (Updated 2021)
The best lesbian movies you need to see
Lesbian movies depict women loving women or Sapphic Love with often a great deal of lust thrown in for good measure.
Lesbianism has been embraced by the silver screen for some years now and tells some of the most touching and often heart breaking tales out there.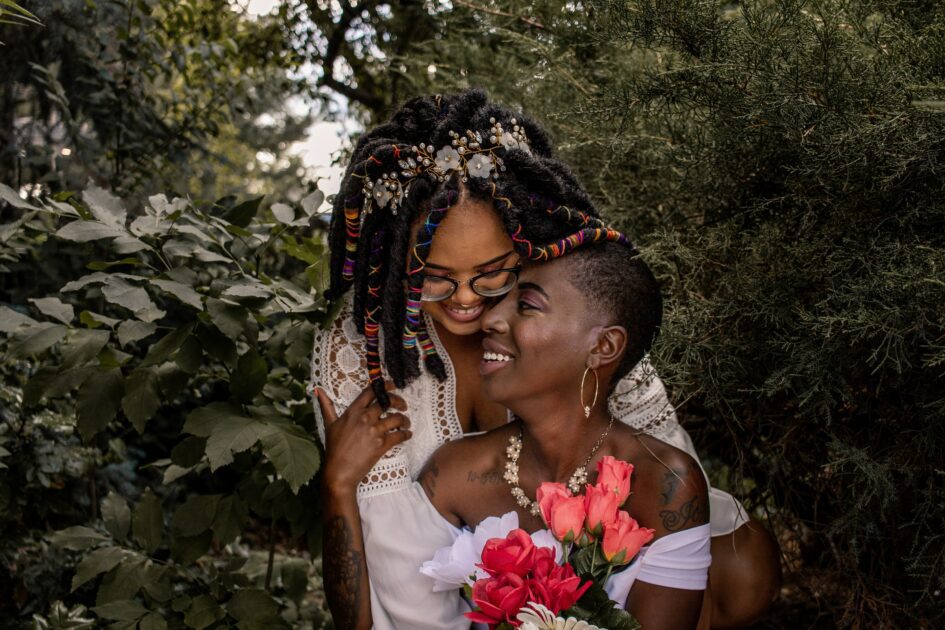 So here is a list of some of the best lesbian movies that you really should already have seen or at least make sure are next. So log out of the dating apps, get comfy settle down and get ready to enjoy!
You can find and watch many of these on Netflix, Hulu and even on Youtube. Though we did our best to include the Free Trial Links for streaming where possible and if not the best value price going for rental!
Here we have some of the Best Lesbian movies categorised by plot, visuals, romance and sex appeal along with what made them stand out. Get ready to lose yourself down the rabbit hole and dive right in.
Quick List:
Desert Hearts [1986]
Set in 1959, a Columbia University professor Vivian Bell (Helen Shaver) travels to Reno, Nevada, to establish residency, in order to obtain a quick divorce. She stays in a guest house owned by Frances Parker (Audra Lindley). Soon after her arrival, Vivian meets Cay (Patricia Charbonneau), a young, free-spirited sculptor.
When Vivian arrives, Cay takes an immediate interest in her; the proper, elegant Vivian is taken aback by Cay's lack of concern for what others think of her, as Cay has had relationships with women in the past. Frances, dismayed by Cay's lesbianism but frightened by the possibility of Cay leaving her alone, becomes resentful as Cay and Vivian grow closer.
Winner of the Special Jury Prize at the Sundance Film Festival, this film was one of the first films to feature a lesbian relationship that didn't feature a male lead or a tragic ending.
Romance: 4/5 Plot: 4/5 Visuals: 5/5 Sex Appeal: 4/5
Total Score: 17/20
Daphne [2007]
As is well-known and frequently discussed, the gothically-inclined English woman of letters, Daphne Du Maurier, also happened to be a lesbian, but virulently suppressed these inclinations given her beloved father's abhorrence to her behaviour – attitudes that Du Maurier imbibed and that gave her lifelong pangs of guilt and self-denial.
She experienced two life-altering loves, however: an irreciprocal one for straight Ellen Doubleday, the wife of her publisher Nelson Doubleday, and another for bisexual actress Gertrude Lawrence, which Lawrence purportedly helped her consummate.
As created for Du Maurier's centenary, Claire Beavan's BBC production Daphne dramatizes the connection between these two relationships; Beavan pulls from private letters and memoirs to depict the series of events by which Du Maurier (Geraldine Somerville) fell into an impassioned love for Doubleday (Elizabeth McGovern), and how the unrequited nature of that love spurred her on to author a play about forbidden romantic longings, September Tide – a play that, ironically, introduced her to the second great love of her life, Lawrence (Janet McTeer).
In so doing, the film not only resurrects a long-buried and hidden part of Du Maurier's life but explores the connection between life experiences and highly personalized artistic expression
Romance: 3/5 Plot: 4/5 Visuals: 3/5 Sex Appeal: 2/5
Total Score: 12/20
Mullholland Drive [2001]
One of David Lynch's greats staring Laura Harring and Naomi Watts. A mysterious and surrealistic thriller you won't easily forget. Despite the healthy helping of lust, the story is one of unrequited love.
If you are looking for strict romance you are not going to find it here, but if you want a tale that will excite and entertain, this is the one for you.
Romance: 1/5 Plot: 4/5 Visuals: 4/5 Sex Appeal: 4/5
Total Score 13/20
Carol [2015]
Romance and drama a plenty from leading ladies, Cate Blanchett and Rooney Mara. Set in the 1950's, when Lesbian love was taboo, the film takes us on a subtle and classy journey.
Combining the once stifled strong desires of Carol (Cate Blanchett) and the newly discovered ones of Therese (Rooney Mara), the ending will leave a lasting impression.
Romance: 4/5 Plot: 5/5 Visuals: 4/5 Sex Appeal: 3/5
Total Score 16/20
The Handmaiden [2016]
Combining drama and romance, this Chan-Wook Park emotional psychological thriller follows actresses Kim Min-hee and Kim Tae-ri, and their chemistry, in a tight, fast-paced story where even the most silliest moments become fun and beautiful.
The viewer is fed amply on beauty and extreme yet tasteful romp – so captivating, you won't realise it's two hours long.
Romance: 4/5 Plot: 5/5 Visuals: 5/5 Sex Appeal: 4/5
Total Score 18/20
Cloudburst [2011]
A fun story from Thom Fitzgerald starring Olympia Dukakis, Brenda Fricker and Kristin Booth about a lesbian couple who escape to Canada to get married.
The film is hilarious with some excellent performances all round. Come along for a road trip that you will not forget any time soon.
Romance: 4/5 Plot: 3/5 Visuals: 2/5 Sex Appeal: 2/5
Total Score: 11/20
Blue Is The Warmest Colour [2015]
A master stroke from Abdellatif Kechiche which, as the title suggests, uses a wonderful colour pallet. This Drama Romance starring Lea Seydoux and Adele Exarchopoulos is a tale of self-discovery through love, desire and loss.
A constant negotiation between the phycological and the physical, the acting feels real and you can tell there is sacrifice for the end result – which is totally worth it.
Romance: 4/5 Plot: 3/5 Visuals: 4/5 Sex Appeal: 4/5
Total Score: 15/20
Saving Face [2004]
Equally featuring comedy, drama and romance, this Alice Wu film is a smart, fun, and funny movie which is as much a story about the relationship between two women as it is about the one between a mother and daughter.
Wonderfully portrayed by Saving Face stars Michelle Krusiec and Joan Chen.
Romance: 4/5 Plot: 3/5 Visuals: 3/5 Sex Appeal: 4/5
Total Score: 13/20
The Hours [2002]
Featuring a star-studded cast of Meryl Streep, Nicole Kidman, and Julianne Moore, this flick tackles the very heavy subject matter of how Mrs Dalloway effected three generations of women, all of whom are dealing with suicide.
It is a romance and drama about time and explores lesbianism, liberation and death. Bound to remain in your memory for a long time, the spirit of Virginia Wolf is present in all three timelines as they use Mrs Dalloway's story as commentary throughout.
Romance: 3/5 Plot: 5/5 Visuals: 4/5 Sex Appeal: 2/5
Total Score: 13/20
The Secrets [2007]
Superbly directed by Avi Nesher, this romance / drama features some great performances from Fanny Ardant and Ania Bukstein.
Not for the faint-hearted, The Secrets takes you on a journey where forbidden desires and tragedy are well explored.
Romance: 4/5 Plot: 4/5 Visuals: 3/5 Sex Appeal: 2/5
Total Score: 13/20
Portrait of a Lady on Fire [2019]
A stunning movie with little dialogue but plenty of emotional expression. This is a beautiful lesbian period drama that sweats style and class.
Yet another forbidden love tale, it is a journey of discovery that both characters must explore as the day of their wedding looms ever closer. Starring Noemie Berlant and Adele Haenel, this is one to savour.
Romance: 5/5 Plot: 4/5 Visuals: 5/5 Sex Appeal: 3/5
Total Score: 17/20
I Love Her [2016]
Based on a 2013 Ukrainian short film, this story by Darya Perelay is about a musician, Natalie (Natalie Ivanchuck), who moves to a big city and tries her luck at becoming famous. And here she finds not only a great opportunity for her career but also a new love with another girl, Anna (Clare Durant).
The two are very different: one poor, the other one is rich, one of them writes music and sings, the other one cannot hear or speak. They are united by a love for each other, but their own fears stand in the way of their happiness. They both go through doubts and pain. When they finally find courage in their hearts, it seems like it's too late… But does true love have time limits?
Romance: 3/5 Plot: 4/5 Visuals: 3/5 Sex Appeal: 2/5
Total Score: 12/20
Fingersmith [2005]
Strictly speaking, this is a mini series but, at just over three hours, it feels more like a film. There is crime, drama and a romance that will leave you on the edge of your seat.
Beautiful choices of costume, setting and direction make this period piece well worth watching. Try it as a series, but you are more likely to binge watch the whole thing.
Romance: 4/5 Plot: 5/5 Visuals: 3/5 Sex Appeal: 2/5
Total Score: 13/20
Gia [1998]
Gia Carangi (Angelina Jolie) is a woman moving from Philadelphia to New York to fulfil her dreams of becoming a fashion model. She becomes an instant star in the eyes of her new agent Winhelmina Cooper (Faye Dunaway).
After Winhelmina's death, however, Gia finds herself in a downward spiral of drugs and sex, including a lesbian relationship with a makeup artist Linda (Elizabeth Mitchell).
Romance: 2/5 Plot: 4/5 Visuals: 4/5 Sex Appeal: 2/5
Total Score: 12/20
Go Fish [1994]
Rose Troche and Guinevere Turner's black and white story uses a Chicago coffee shop as the backdrop for this lesser-known lesbian flick. As with some other low-budget films, it is an honest portrayal of lesbian life and community. Max (Guinevere Turner), a young college student, meets Ely (V.S. Brodie) at the aforementioned coffee shop.
Following a brief fling after a movie, Max discovers Ely has been in a long-distance relationship with Kate. After being thrown out by her mother upon discovery of her sexuality, Ely moves in with Max and her roommate, and romance ensues.
Romance: 2/5 Plot: 4/5 Visuals: 2/5 Sex Appeal: 2/5
Total Score: 10/20
Room in Rome [2010]
What a better film to include than one set in the most romantic cities: Rome. Covering only one night in a hotel room, this flick shows the development of a connection between Alba (Elena Anaya) and Natasha (Natasha Yarovenko). It's intimate, it's passionate and it's also pretty darn erotic.
It's a powerful and intense portrayal of how love can surprise us at the unlikeliest of times and in the most unexpected of places. The journey through the night brings them to a sense of freedom within their secret tryst. Expect to still be thinking about it long afterwards.
Romance: 2/5 Plot: 4/5 Visuals: 2/5 Sex Appeal: 2/5
Total Score: 10/20
The World Unseen [2007]
Set in the 1950s, during the apartheid in South Africa, this film focuses on relationships that are banned by the racist and homophobic state. One of these is the deepening attraction between Miriam (Lisa Ray) and Amina (Sheetal Sheth), and the lengths to which they go to spend time together.
The inescapable social distance between them makes them question their feelings, but, in the midst of hatred and oppression, their only refuge is love.
The landscape in which the film is set is stunningly beautiful, with the addition of a retro soundtrack, the film explores Miriam's relationship with Amina and how it empowers her to make personal choices that change her world.
Romance: 4/5 Plot: 4/5 Visuals: 5/5 Sex Appeal: 3/5
Total Score: 16/20
Elena Undone [2010]
Peyton (Traci Dinwiddie) and Elena (Necar Zadegan) are, on the surface, diametrically opposed – one, a well-known lesbian writer, the other a mother and wife of a pastor – but when their paths cross, several times over, they feel compelled to connect. What begins as friendship quickly blossoms into something deeper. Peyton tries to extricate herself before her heart wants what it can't have.
Elena can't imagine not having Peyton in her life. And despite the fact that she has never even considered kissing a woman, Elena is overwhelmed with a desire to do just that. Despite Peyton's reservations, Elena pushes the relationship into a full-blown affair. The two women fall deeply in love, both keenly aware a future together might be little more than a dream.
Romance: 4/5 Plot: 4/5 Visuals: 4/5 Sex Appeal: 4/5
Total Score: 16/20
With Every Heartbeat/Kiss Me [2011]
A runaway hit at the London Lesbian and Gay Film Festival, With Every Heartbeat is a stunningly rendered and honest love story about what happens when you follow your heart. Also released as Kiss Me (Swedish: Kyss Mig) this Swedish Film follows the entanglement between Mia (Ruth Vega Fernandez) and Frida (Liv Mjönes).
When Mia and Frida meet for the first time at a party, the attraction is instant, however, Mia is engaged to be married to a man she believes she loves, so acting on anything seems out of the question.
When subsequent circumstances throw the two women together, openly gay Frida finds it impossible to resist seducing Mia, and Mia finds it impossible to resist. Soon, Mia must choose between following her heart or fulfilling everyone else's expectations of her. A candid and beautiful film, 'Kiss Me' is a classic lesbian movie in the making.
Romance: 4/5 Plot: 4/5 Visuals: 3/5 Sex Appeal: 3/5
Total Score: 13/20
Lovesong [2016]
Neglected by her husband Sarah (Riley Keough) embarks on an impromptu Road trip with her young daughter and he best friend, Mindy (Jena Malone). Along the way, the dynamic between the two friends intensifies before circumstances force them apart. Years later, Sarah attempts to rebuild their intimate connection in the days before Mindy's wedding
Romance: 4/5 Plot: 5/5 Visuals: 4/5 Sex Appeal: 3/5
Total Score: 16/20
Mosquita y Mari [2012]
Written and directed by Aurora Guerrero. When Yolanda Olveros (Fenessa Pineda) meets her new neighbour Mari Rodriguez (Venecia Troncoso), all they see in each other are their differences. An only child, sheltered Yolanda's sole concern is fulfilling her parents' dream of a college-bound future.
With her father's recent death, street-wise Mari, the elder of two, carries the weight of her sister as their mother works to keep them above water. But despite their contrasting realities, Yolanda and Mari are soon brought together when Mari is threatened with expulsion after saving Yolanda from an incident at school.
The girls forge a friendship that soon proves more complex than anticipated when the girls unexpectedly experience a charged moment between them. At a loss for words, the girls ignore their moment and move on to become best friends, unaware they have set in motion an unstoppable journey of self-discovery.
As Yolanda and Mari's feelings reach new depths, their inability to put words to their emotions leads to a web of unspoken jealousy, confusion, and a sudden betrayal that ultimately rattles them at their core.
Romance: 5/5 Plot: 4/5 Visuals: 5/5 Sex Appeal: 2/5
Total Score: 16/20
Imagine Me and You [2005]
Imagine me and you, a name taken from the first line of The Turtles' hit song Happy together is a light-hearted lesbian rom-com beginning with the wedding of Rachel (Coyote Ugly's Piper Perabo) and Heck (Matthew Goode). As Rachel walks down the aisle when she spots Luce (Lena Headley), who meet later at the reception and the two attempting to fish Rachel's wedding ring out of a punch bowl.
Some time later, Rachel goes to a flower shop run by Luce to ask her to dinner, with the plans of setting her up with Heck's best friend Coop (Darren Boyd). Luce lets slip to Heck that she's a lesbian and is bemused as Coop tries repeatedly to seduce her.
Throughout the film, Rachel continues to resist her growing attraction to Luce. Unable to deny what she is feeling, Rachel eventually confronts Luce directly at her flower shop. She tells Luce that a romance between them cannot happen. After planning a trip overseas, Luce is tracked down by Rachel, whose feelings are now known to her husband and her parents, and the two kiss and reunite in the midst of a London traffic jam.
Buffy's Anthony Stewart Head and Bridget Jones' Diary's Celia Imrie co-star as Rachel's parents, making this light-hearted romp a funny and sometimes cringe-worthily romantic adventure
Romance: 5/5 Plot: 4/5 Visuals: 4/5 Sex Appeal: 2/5
Total Score: 15/20
The Incredibly True Adventures of Two Girls in Love [1995]
Aptly named, this 90s rom-com is about an uncool kid who's actually fun and alternative starting a romance with popular, pretty kid. Except that they are two girls.
Randy (Laurel Holloman), a young tomgirl who lives in a trailer with her lesbian aunt Rebecca (Kate Stafford), and Evie (Nicole Ari Parker), a privileged girl living with her well-off family, meet at a gas station and recognise each other from school. Randy and Evie start passing notes in school and hanging out with each other, although Evie does not reveal this to her cliquish friends.
Randy spends much of her time with Evie hanging out in meadows, trading music (opera and Mozart from Evie, punk rock from Randy) and talking. Randy and Evie experiment with how "out" they can be as lesbians, nervously holding hands at a local diner.
After being discovered in bed by Evie's mother (Stephanie Berry), and Rebecca hearing the news that Randy's grades have continued to decline and that she won't be graduating, Evie and Randy take refuge at a motel, where the situation between friends and family comes to a head.
This overly cute portrayal of kids from opposite sides of the opposite sides of the tracks will leave you wanting more.
Romance: 5/5 Plot: 5/5 Visuals: 3/5 Sex Appeal: 2/5
Total Score: 15/20
Summertime [2015]
Set during the 1970s women's liberation movement in France, this French-Belgian film by Catherine Corsini is a beautiful and tragic love story between two young women who have to overcome family and community prejudice.
Delphine (Izïa Higelin) is a young farm girl who moves to Paris, where she encounters Carole (Cécile de France), a member of a feminist group. After the group helps to free a member's gay friend who has been institutionalised, the two soon develop feelings for each other.
When Delphine returns home upon hearing of her father's stroke, Carole visits and realises she cannot live without Delphine, so leaves her boyfriend and moves to the countryside to be with Delphine, although it's not what she expected. Having to live a secret life, and having her political views mocked due to the old-fashioned views of country folk creates tension between Carole and Delphine.
The tug-of-war between the two's relationship and the ideology of the masses is a heart-wrenching look at feminism and lesbianism in 1970s Europe.
Romance: 3/5 Plot: 5/5 Visuals: 4/5 Sex Appeal: 3/5
Total Score: 15/20
Monster [2003]
Monster is a film based on the true story of serial killer Aileen Wuornos, a prostitute who murdered several clients in the late 80s and early 90s.
Moving to Florida from Michigan, Aileen Wuornos (Charlize Theron) is a street prostitute struggling to make ends meet. One night at a gay bar, she meets a young Selby Wall (Christina Ricci). The two hesitantly connect, and become friends, until one night at a roller-skating rink, the two kiss and fall in love.
After being beaten and raped, Aileen kills her client in self-defect and vows to quit prostitution. Aileen tries to find legitimate work to provide for herself and her lover, but has difficulty due to her lack of qualifications and criminal history (murder was Wuornos' worst but not the first run-in with the law).
Desperate for money, Aileen returns to prostitution. Paranoid and convinced they are all out to rape her, she kills and robs her clients, and uses the money to support herself and Selby.
Selby, upon reading newspaper reports, begins to suspect Aileen of the murders, and confronts Aileen. Aileen defends her actions, claiming self-defence. Selby returns to Ohio. After being arrested, and revealing incriminating evidence on a tapped phone call with Selby, Aileen cops to the murders and protests that she committed the murders alone, to protect Selby. Aileen, is convicted and executed.
The film garnered an array of awards, including a Golden Globe, Oscar and a SAG award for Theron's portrayal. Certainly not a film for the faint-hearted, but a fascinating insight into the criminal mind.
Romance: 3/5 Plot: 5/5 Visuals: 5/5 Sex Appeal: 3/5
Total Score: 16/20
Elisa & Marcela [2019]
Another film inspired by a true story, Elisa and Marcela is a black and white film in Spanish set in the late 19th/early 20th century. The story revolves around the love between two women, Elisa Sánchez Loriga (Natalia de Molina) and Marcela Gracia Ibeas (Greta Fernándes).Upon
Elisa disguising herself as a man, the two trick a priest into marrying them as a heterosexual couple. The film culminates in the discovery by the community that they are two women, and their expected outrage.
While not exactly the most well executed film, and lacks the tension, complexity and conflict of the real story between the two protagonists, it's a glimpse into the way community acceptance of sexuality and gender identity, or lack thereof, have changed over the decades.
Romance: 3/5 Plot: 2/5 Visuals: 5/5 Sex Appeal: 4/5
Tell It to the Bees [2018]
Set in post-WWII Scotland, this period drama is based on a 2009 novel of the same name, by Fiona Shaw. With her failing marriage and young son, Lydia (The Borgias' Holliday Grainger) starts to connect with the town's new doctor Jean (True Blood's Anna Paquin).
After being evicted, Lydia and her son, Robert (Emun Elliott), move in with Jean; Jean and Robert bond after Robert takes an interest in her bee colonies. Lydia and Jean move from only furtive glances and flirting to a much more physical relationship. As the small country town start to speculate as to the nature of their relationship, their devotion is tested as they face increasing ostracism and abuse from the community.
The forbidden nature of their blooming attraction to each other is stirring, if not at times cheesy. The use of bees as a metaphor as keepers of secrets and a rousing score make this a must-watch.
Romance: 4/5 Plot: 3/5 Visuals: 5/5 Sex Appeal: 4/5
Total Score: 16/20
Summer of Sangailė [2015]
In this Lithuanian Sundance winner, Sangailė (Julia Steponatyte) is a simple girl with simple dreams. Her dream is to become a stunt pilot, but her vertigo and disbelief in herself prevents her from getting into a cockpit. Sangailė meets another teenage girl, Austė (Aistė Diržiūtė), at an air show. As the two girls spend more time together Austė finds ways to get alone time with Sangailė.
Sangailė is seen self-harming throughout the film. Austė uses photography and fashion to highlight Sangaile's inner and outer beauty. The two girls become romantically involved and they enjoy their summer days together revealing their passions and secrets.
Austė tries to help Sangailė stop cutting herself by becoming her support system and listening to her. There are scenes between Sangailė and her parents that show a strained relationship between her and her mother.
Eventually Austė convinces Sangailė to go on a stunt plane ride but Sangallo's vertigo kicks in causing her to feel sick and blame Austė. Sangailė eventually apologizes to Austė for yelling and ignoring her.
With the support of Austė, Sangailė decides to train herself to get over her vertigo so she can ride in a plane again. It is a touching film about the conflict between fear, dreams and reality.
Romance: 4/5 Plot: 4/5 Visuals: 5/5 Sex Appeal: 5/5
Total Score: 18/20
Wild Nights with Emily [2018]
This film is based on the actual events of author Emily Dickinson's life, including her process as a writer, her attempts to get published, and he lifelong romantic relationship with another woman.
Emily (Will & Grace's Emmy Award nominee Molly Shannon) and Susan (Susan Ziegler) are first seen as girlhood friends, taking long walks together, talking, experimenting with kissing. Kissing leads to passionate embraces.
When Susan suddenly decides to marry Emily's brother Austin (Kevin Siel), Emily is heartbroken, but Susan reassures her she's doing it for them. It will be perfect. She and Austin will live in the house right next door to the Dickinson family home, and she and Emily can go on as before. This is just what happens.
As grown women, Emily and Susan steal passion when they can, and send hundreds of notes back and forth to one another throughout the day. Austin never suspects, although the children appear to be hip to what's going on. Meanwhile, Emily writes poetry, and so much of it is about Susan, so much of it calls out Sue by name. is flattered, impressed. She urges Emily to try to get published.
Madeleine Olnek, a lesbian herself, sought to dispel some of the myths about Emily Dickinson's life in this funny and touching period drama.
Romance: 4/5 Plot: 4/5 Visuals: 5/5 Sex Appeal: 5/5
Total Score: 18/20
Rafiki [2018]
An astounding piece of black cinema, Rafiki is the story of romance that grows between two young women amidst family and political pressures around LGBT rights in Kenya.Kena (Samantha Mugatsia) helps her father (Jimmy Gathu) run a small convenience store in Nairobi as he runs for a local election. Kena lives with her mother.
Kena starts flirting with Ziki (Sheila Munyiva), a neighbourhood girl with colourful hair, who also happens to be the daughter of the political rival of Kena's father. Kena and Ziki have a number of romantic dates, and quickly become very close, but there are tensions about displaying their affection in public because homosexuality is illegal in Kenya.
Ziki's friends get jealous that she is spending so much time with Kena, and when they attack Kena, Ziki defends her. Ziki takes Kena home to dress her wounds, but Ziki's mom catches them kissing. They run away together to hide, but are found by the town gossip, who brings an angry mob to attack the two girls.
They are both arrested, and have to be picked up by their fathers. Ziki can no longer bear to see Kena, and her parents send her to live in London. Her father refuses to let Kena take the blame for what happened, even though it means forfeiting his chance at winning the election.
Rafiki is a film that represents basic human rights that many in the Western world take for granted. 'Rafiki,' which translates as friend, is an open, honest, yet ultimately beautiful film you won't soon forget.
Romance: 5/5 Plot: 5/5 Visuals: 5/5 Sex Appeal: 3/5
Total Score 18/20