50 Best Yaoi Manga of All Time
The best 50 Yaoi manga
Yaoi manga are a type of Japanese media where many yaoi anime are adapted from.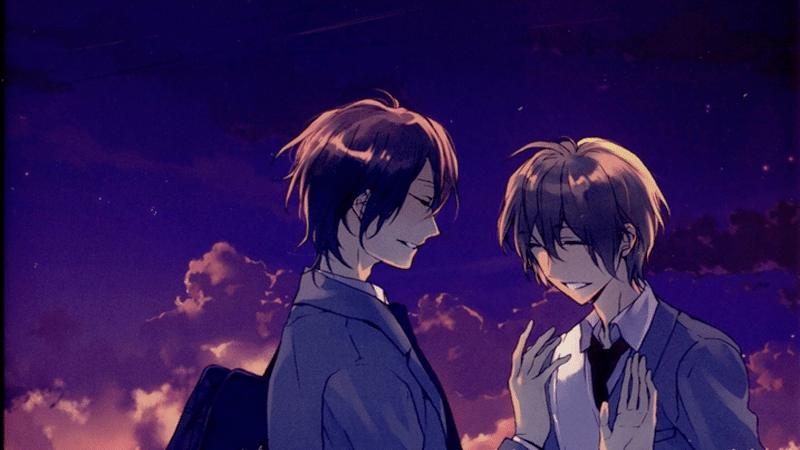 Yaoi typically includes some element of 'ecchi', which means dirty or naughty in a sexy way, but also centres on the romantic story between male characters.

Yaoi manga are not only for gay males, but it's also for those who are looking to find a man.

Yaoi manga have been enjoyed by everyone due to its often amazing love stories, romantic tension ,and sometimes because of its over the top drama.

After you have checked out this list, you may also want to check out our list of the 30 Best Anime series and movies.

The Best Yaoi Manga of All Time
50. When a man loves a man (1997 – 2005)
Volume 1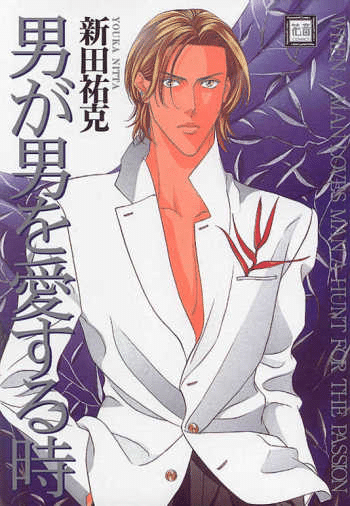 When a man loves a man follows the lives of several men working in a host club. Shinkawa and Takaaki's friendship is often challenged with professional rivalry, mistaken identities, jealousy, and unrequited love.

In addition to this, Takaaki's old flame and mentor, Iwaki Kyousuke, is seducing Shinkawa to move to a new host club.

The ball is now on Shinkawa's court: will he move to maintain his partnership with Iwaki or stay to keep his friendship with Takaaki? The exploration of a love triangle story is both refreshing and thoughtful.

The story was able to keep us on our feet as readers constantly wondered, until the very end, who will end up together.

Romance: 3/5 Plot: 2/5 Art: 2/5 Sex Appeal: 1/5
Total Score: 8/20


Recommended

50 Cutest Anime Boys

49. Ten count (2013-2017)
6 volumes, 51 chapters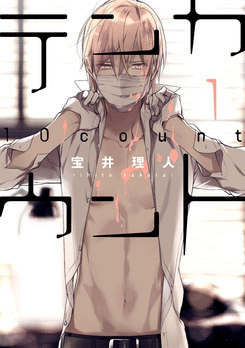 Tadaomi Shirotani works as the secretary to the company president of Tosawa Corporation.

He is suffering from severe mysophobe, one of the symptoms of obsessive-compulsive disorder (OCD, which hinders him from leaving the house or touching anything without any protective gear.

In one unfortunate day, his company president gets into an accident and is saved by a mysterious man who quickly flees the scene.

Shirotoni was ordered to find the mysterious man, and through his search he met Riku Kurose, a man who was able to recognise his mysophobia and advised him to seek treatment for him.

Shirotani visits the Shimada Psychosomatics, and once again encounters Kurose who later reveals himself to be a counselor at the clinic.

Kurose offered his services, and started the treatment by asking Shirotani to write a list of 10 things he is reluctant to do. On the tenth and last item on the list, only then will Kurose reveal his real motive.

Romance: 2/5 Plot: 2/5 Art: 3/5 Sex Appeal: 2/5

Total Score: 9/20

Recommended

Best Gay Comics

48. Lovers and Souls (2002)
1 Volume, 5 Chapters
The author Miyamoto Kano is famous for his depressing books with an unusually happy ending. His subtle portrayal of emotions has the ability to make readers emotional for days in this yaoi manga.

The protagonist of the story is Toory Shinomiya, a young college student who works as a model for photography students.

After one eventful night, he slept with the senior photography student, Satoshi Matsuoka, for money which kick started his career as a gay prostitute.

He knows that one of the biggest rules in sex work is to never fall in love with your client.

Unfortunately, Toory started to fall for Satoshi. But is it really love or simply lust?

The manga accurately captures the question of whether sexual compatibility is equal to love, which is so

prevalent with other mangas. It also showed both the best and worst in people by revealing their flaws and short comings.

Romance: 3/5 Plot: 3/5 Art: 1/5 Sex Appeal: 3/5

Total Score: 10/20

Recommended

Best Gay Furry Comics
47. Love stage (2010-2016)
7 Volumes, 40 Chapters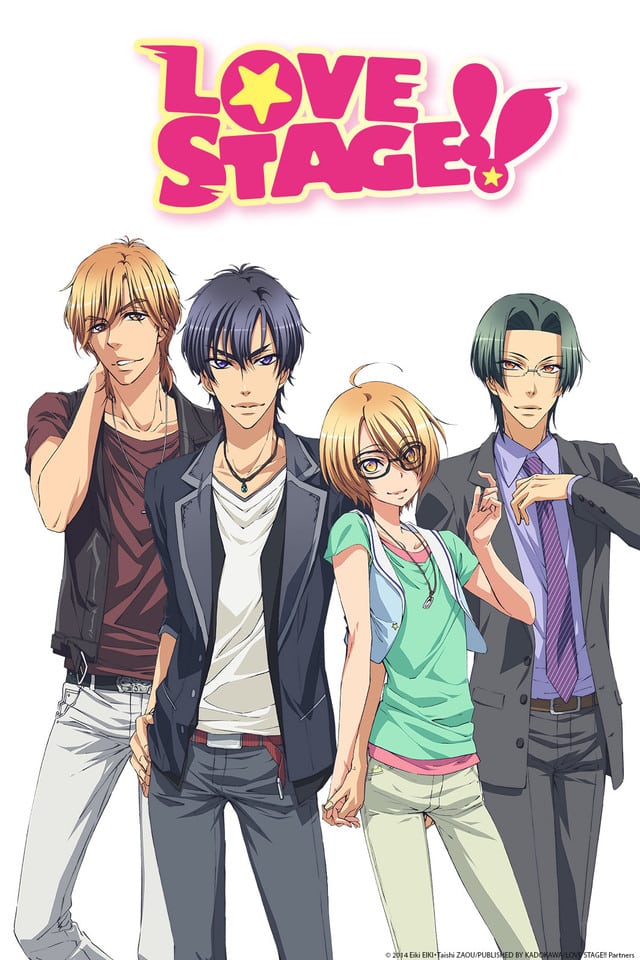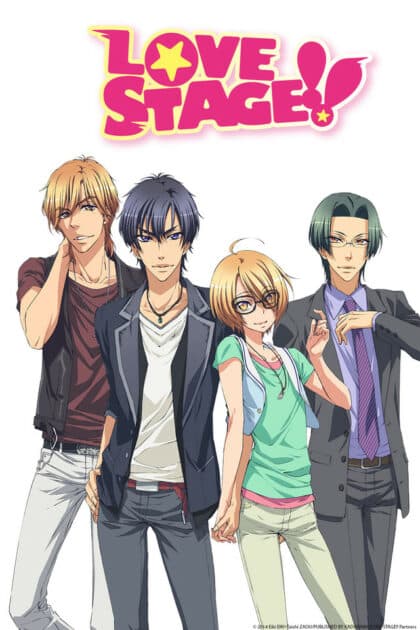 Love Stage stands out from its art style alone to other yaoi manga offerings we have. The characters and background are drawn professionally and wonderfully.

Most importantly, its facial expressions and body movements are accurate and realistic, which is rare in the realm of mangas.

This yaoi manga is staged in the world of showbiz and drama. Izumi Sena, born from one of the most well known showbiz families in Japan, wants to be a distinguished manga artist and to fulfil his otaku dreams despite the world expecting him to be an artist.

At the age of 10, he was forced to be in a commercial shoot which turned out to be a traumatizing event for him. This made him an emotional recluse and he relied on Magical Girl Lalalulu, his favorite fictional character, in order to cope.

Back to the present, Izumi is still far from reaching his dreams. So in the meantime, he took part in the sequel of the commercial which gave him trauma.

He is also reunited with his co-star from the past, Ryouma Ichijou, who captured his heart 10 years ago.

Romance: 3/5 Plot: 3/5 Art: 2/5 Sex Appeal: 2/5

Total Score: 10/20

Watch it on Crunchyroll
46. Brother (2004-2010)
2 Volumes, 10 Chapters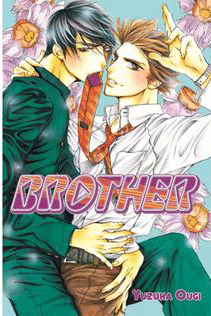 In this yaoi manga entry, the story revolves around Asuka Momoki who is an employee at a major advertising company and Yui, his younger step-brother. Momoki is 22 years old, impotent, still a virgin, and is holding a massive secret.

Asuka and Yui used to be best friends, until an unfortunate event in one summer's day tore them apart.

After the "split", Yui left Japan to study in America just to avoid any chance of seeing Asuka.

Yui became a very successful tennis player, with no need for a big brother, but where does that leave poor Asuka?

The plot explores Asuka's hidden secret and the transformation of 'brotherly love' into something else entirely, probably even taboo.

Romance: 3/5 Plot: 2/5 Art: 1/5 Sex Appeal: 4/5

Total Score: 10/20
45. Boku ga Otto ni Deau made/ Until I Meet My Husband (2020-2021)
1 Volume, 7 Chapters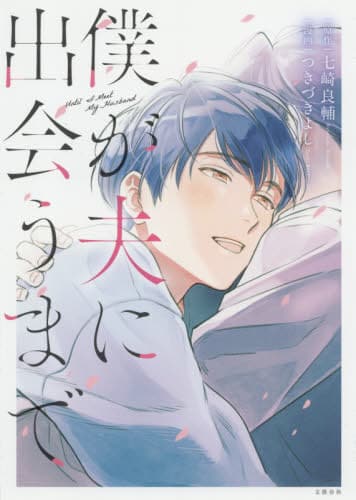 This yaoi manga is very short, with only 1 volume with 10 chapters and 2 side stories. What is amazing in this manga, which is why it's part of the list, is because the story's based on real life events.

October 10, 2016 was Ryousuke Nanasaki's highlight of his life where he went to marry the love and light of his life, Ryousuke. But just like any other marriages in real life, the months leading to it is full of challenges and doubts, especially for queer couples.

For them, it was full of self-hatred, heart-wrenching break-ups, and coming out to his family. On top of these, they had to deal with discovering who they are, what and who they love, and accepting themselves.

Despite the uphill battle against themselves, they both found enlightenment and self-actualisation in the end.

If you want to feel comfort by reading a book, do try out this short, realistic story with a happy ending!

Romance: 2/5 Plot: 3/5 Art: 4/5 Sex Appeal: 1/5

Total Score: 10/20
44. Sex Pistols (Love Pistols) (2004)
10 Volumes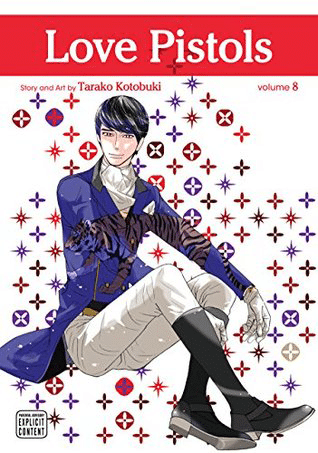 It is a wildly known fact that Sex Pistol's yaoi manga is far superior to its animation adaptation.

While some may get discouraged by the manga's odd anatomical sizes (feet bigger than their heads!), one should still push through because the plot surely delivers.

The story revolves around Norio Tsubaraya, a very average high school student; however, one accident changed this boy's life forever.

When he drove his scooter to a garden wall, he woke up with the ability to see zoomans! But more than getting the ability to see zoomans, his pheromones also started to act up which is powerfully seductive.

Within just a second, he became the hottest guy in the school.

Amongst all the people who want to mate with Norio though, Kunimasa, a stoic and conceited hunk, has already staked his claim. From one incident to another, they learned more about each other and grew together.

Sex Pistol may not be like your typical yaoi manga, but its in depth character development and realistic relationship portrayals make it a fun read!

Romance: 3/5 Plot: 3/5 Art: 2/5 Sex Appeal: 3/5

Total Score: 11/20
43. Mens Love (2009)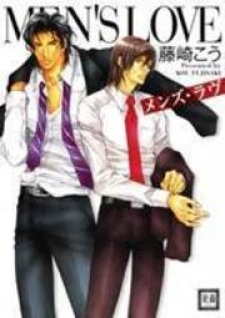 Mens Love is a story of two industrialists fighting for their love in the hectic world of business.

Daigo Mikihisa is an executive of Mercury which is a big corporation in America. Coming from a business family, fixed marriages are normal in order to build alliances with another rich family, and Diego's father orders him to marry to create a political alliance.

Unbeknownst to his father, Diego is in a relationship with Kirshima Kaoru who is a representative of the Toudou Group in Japan.

Will Diego and Kaoru be able to fight for their love despite Diego's father's commands?

Romance: 3/5 Plot: 3/5 Art: 3/5 Sex Appeal: 2/5

Total Score: 11/20
42. Ouchou Haru no Yoi no Romance (2003-2005)
3 Volumes, 12 Chapters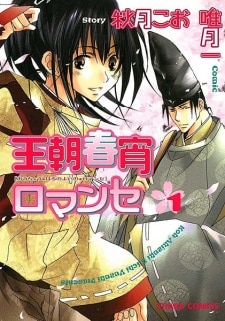 If you're keen on yaoi manga stories with heavy historical background, this will be great for you! The story took place during the Herian period, the last division of classical Japanese his/'tory from 794 to 1185.

The plot focuses on Senjumaru who is a chigo at the Nyorin temple of Saga.

Senjamuru is young and beautiful, especially during this era. Being constantly surrounded by monks, he constantly struggles with abuse and harassment, but with the help of his teacher and head patriarch of the temple, Senjamaru was able to escape the abuse of the monks, with a letter of release.

When Fujiwara Moroe, a government official, saves him from henchmen; Senjamaru vows to give back to him by offering him his service.

Read this manga and see if this servitude will blossom into love.

This yaoi manga is interesting, especially due to the period when it was set.

The plot line is not very deep, but it is sweet and innocent which make for an easy read.

Romance: 4/5 Plot: 2/5 Art: 3/5 Sex Appeal: 2/5

Total Score: 11/20
41. Junjou Romantica (2002)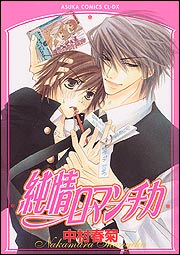 Junjou Romantica is Shungiku Nakamura's most famous work. There are three stories in the yaoi manga, which are interconnected and have similarities.

It knits together stories of three couples who are about to experience their own "pure-hearted" romance: Junjou Romantica, Junjou Egoist, and Junjou Terrorist.

Junjou Romantica revolves around Misaka Takashi, a young man preparing for a university test, and his tutor Akihiko Usami, a self-acclaimed novelist.

Unfortunately, these two do not get along. It was Takahiro, Misaki's older brother, who acquainted them with each other.

One day, Misaki discovered a sexually explicity boy-love novel with characters very similar to Usami and Takahiro. Misaki confronted Usami regarding this and his ulterior motive towards his brother, but in the end, they decided to call a truce.

In a surprising turn of events, Takahiro gives them a visit…with his new fiance! However, this gave Misaki an unfounded anger towards his brother.

Junjou Egoist stars Hirki Kamijou who is hungover and in agony over an unrequited love. While crying on a bench in the middle of a random park, he almost gets hit by a small rocket.

Nowaki Kusama, owner of the rocket, saw Kamijou's tears and felt instant regret so he offered to tutor him for the upcoming high school proficiency exam. The plot then follows a series of confessions, unrequited love, and possibly another heartbreak.

Junjou Terrorist follows the story of Shinobu Takatsuki who believes that destiny led him to meet You Miyagi, a person who saved him from money extortion three years back.

The plot twist, however, is that the two suddenly became in-laws, with Miyagi marrying Shinobi's older sister. Miyagi underestimates Shinobu's persistence that he is willing to do anything, as long as they get together in the end.

The yaoi manga's volumes 10 and 12 were ranked on the New York Time's Best Seller for July 11, 2009 and September 10, 2010 respectively.

These awards alone prove that it should be part of your to-read list!

Romance: 3/5 Plot: 4/5 Art: 3/5 Sex Appeal: 1/5

Total Score: 11/20
40. Ameiro Paradox (2009)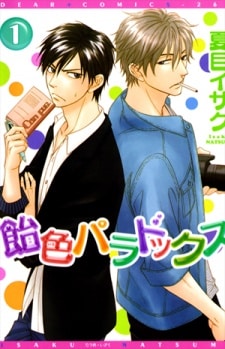 This story follows a journalist and a photographer at a company in a classic rical-turned-frenemies plot. Onoe is the reporter for a weekly magazine while Kaburagi does the photography, however, Onoe secretly sees Kaburagi as a rival rather than an equal.
On top of all of these. Kaburagi's haphazard way irks Onoe's strong sense of ethics, further dividing the two.
Once a scandal happens, the enemies become partners and they start to care about each other every passing day.
Romance: 3/5 Plot: 3/5 Art: 3/5 Sex Appeal: 2/5
Total Score: 11/20
39. Fake (1993 – 2000)
7 Volumes, 20 Chapters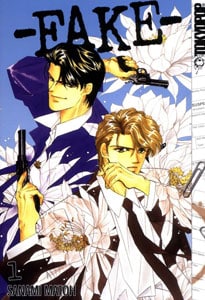 If you're looking for an easy to read romance story, then Fake is the perfect yaoi manga for you! It had a small OVA created, but the yaoi manga is still so much better.
The star of the story are two peculiar characters named Ryo and Dee. They are both detectives to the 27th precinct at the New York City Police Department.
What Ryo does not know, however, is that Dee is prone to impulsiveness and this time his interest is in Ryo.
From one investigation to another, they learned to grasp their true feelings and come to terms to who they really are. What sets their romance apart is the realistic writing of it, where readers can also feel all the love, anguish, and pain they go through.
Don't let the artwork fool you, this is highly recommended!
Romance: 4/5 Plot: 4/5 Art: 2/5 Sex Appeal: 2/5
Total Score: 12/20
38. Dear Green: Hitomi no Ounowa (2005-2009)
Dear Green: Hitomi no Ounawa follows the lovely story of Ryuoko, Otoumi Kou, and Yajima Yukari who are all in high school. Ryouko introduced her boyfriend, Otoumi, to her male best friend, Yajima.
The first meeting was filled with strife and awkwardness, much to Ryouko's disappointment, however, as the trio spent more time together, the two realised that their first impressions were wildly inaccurate.
Five years have passed and Ryuolo and Otoumi are no longer together, but Otoumi and Yajimi remained as good friends.
As the two boys spend more time together, even at the most appropriate times, they begin to develop feelings for each other– feelings which they are reluctant to even acknowledge.
This is not just a coming out story; it has a well rounded plot that depicts how other life elements, such as work, family, and friends, influence their relationship.
What is best about this yaoi manga is that the love story does not stop at the chase, but also follows all the mundane things in their life like living together, doing chores, and even bickering about the littlest things.
For a quick, sweet, and quaint read, everyone should give this manga a try!
Romance: 4/5 Plot: 3/5 Art: 3/5 Sex Appeal: 2/5
Total Score: 12/20
37. Megumi to Tsugumi (2017)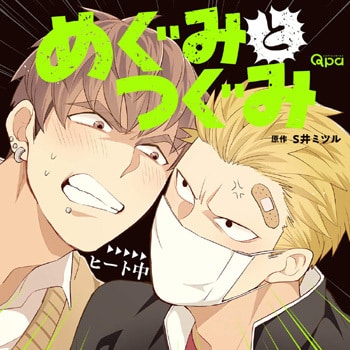 This yaoi manga breaks the stereotype of a helpless omega and overly possessive alphas, which makes it stand out amongst the rest.
The plot is set in an alternate universe where everyone has a secondary gender: alpha, beta, or omega.
On top of this, there is also an institutional hierarchy to them: alphas at the top while omegas are at the bottom.
Omegas have no control over the release of their pheromones that can perilously attract other genders, especially alphas.
The story is centered around the lives of Megumi Kokonoe, an elite alpha, and Tsugumi Yamada, and omega. Kokonoe acts like a juvenile delinquent, who is overprotective of his subordinates.
They randomly meet one night at the most unexpected place, where Yamada shows up utterly reeking of pheromones.
While other omegas use suppressants to control their heat, Tsugumi only utilises his willpower.
Due to the hierarchy in secondary genders, Tsugumi is nursing an extreme hatred for him, but contrary to the norm, Megumi made it clear that he does not see Omegas as mere tools for reproduction.
Despite their difference in social status, they made their relationship work and they have good chemistry, as well.
Overall, the story has plenty of cute moments, entertaining conversations, and pretty spicy sex scenes.
Romance: 2/5 Plot: 3/5 Art: 3/5 Sex Appeal: 4/5
Total Score: 12/20
36. Kyojinzoki no Hanayome (2019)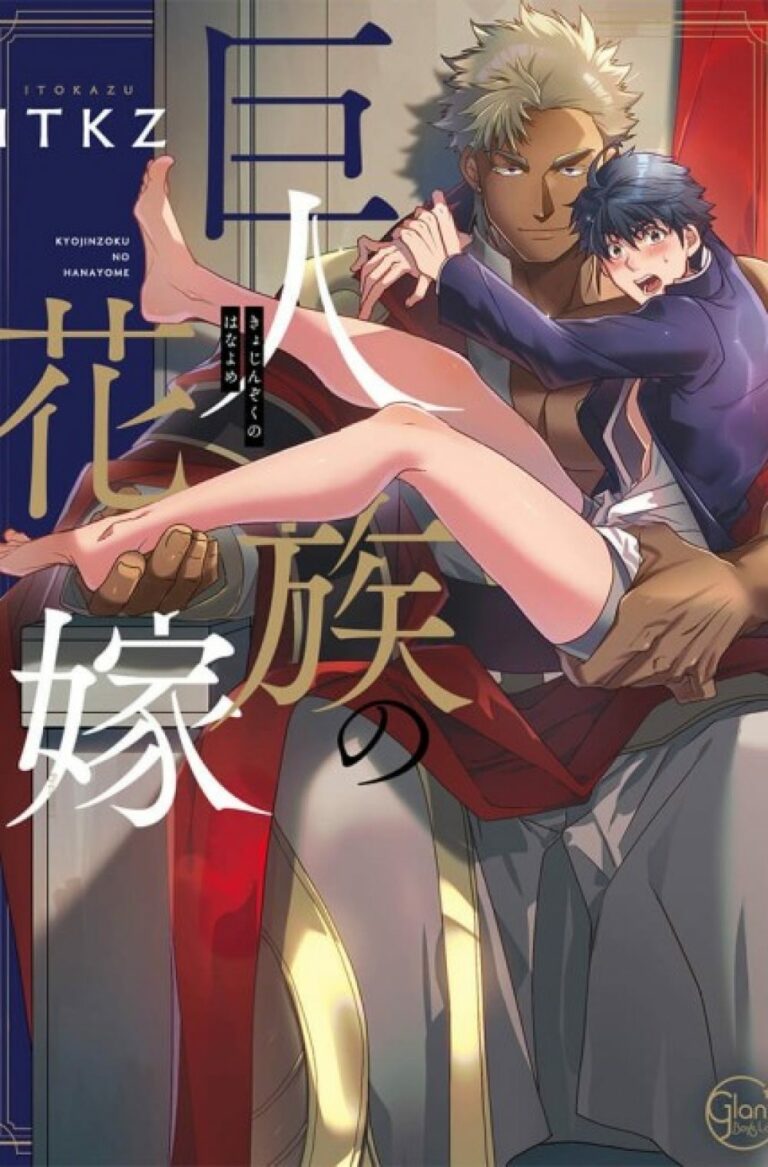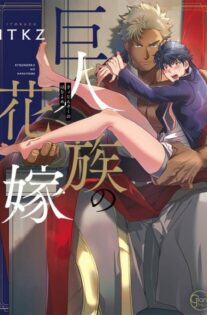 Kyojinzoki no Hanayome is truly a one of a kind masterpiece of ITKJ, as the story revolves around a dwarf and titan. Kouichi Mizuki is tall, handsome, and athletic; he is the textbook image of a "man".
During one normal night, he randomly vanished from his bedroom and got transported into the center of a vast room, with gigantic men and women looming above him.
Dazed and confused from all of this, he seeks to find out where he is and why he is there.
The prince of the titans, Caius Lao Bistail, informed him that he is summoned to their universe to become his bride. Now, Mizuki is more confused than ever before.
He just wants to go back home and continue his normal life, without the gigantic men and women.
As a compromise, both decided to give their relationship a month to decide whether they should get married or not.
Romance: 3/5 Plot: 3/5 Art: 4/5 Sex Appeal: 2/5
Total Score: 12/20
35. Joy (2016-2019)
2 Volumes, 16 chapters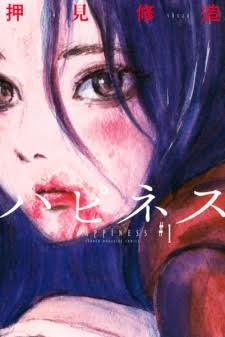 In a way, Joy feels like a meta story – it's a yaoi manga about an author of a yaoi manga. Go Okazaki, the yaoi manga author, spends most of his time creating the perfect Shojo yaoi manga that will move all the girls, including his assistant Yusuke.
He received a proposal to write a BL yaoi manga, and in a seemingly perfect timing, he also found out that Yusuke is actually homosexual!
Wanting to be a good artist with realistic story line, he decided to spend days 'being in a relationship' with his assistant and doing all that homosexual couples do.
What was not planned, however, is the blurring of lines between acting and reality.
This yaoi manga is such a cute slice of life kind of yaoi manga, dealing with very light and joyful topics.
Reading this can definitely pick up your mood!
Romance: 4/5 Plot: 3/5 Art: 3/5 Sex Appeal: 2/5
Total Score: 12/20
34. Taddaima, Okaeri (2015)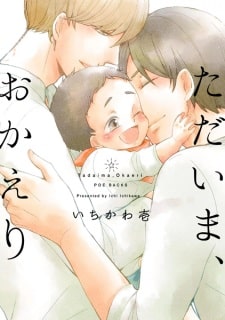 Taddaima, Okaeri follows the life of Masaki Fujiyoshi and Hiromu Fujiyoshi's family life. Masaki is a stay-at-home spouse, while Hiromu works to sustain the family.
After their son, Hikari, was born, the couple decided to move to greener pastures much suited for raising a child.
Hikari is now nearing his second birthday, and the Fujiyoshis are making an effort to acquaint him with other children in the neighborhood.
One of these children Hikari befriended and grew attached to is Yuuki who is a beta high schooler living next door.
Despite their seemingly happy family, especially as their child is starting to form bonds with other children, their past is starting to hunt them.
They sacrificed a lot in order to build this family, but as they begin to return to the families they've left behind, they are no longer sure if their intentions were really good.
Based on the summary of the story, this is not a hard cord yaoi manga. It is more of a slice of life story of two fathers and their kid, which is heart warming in itself.
Romance: 3/5 Plot: 4/5 Art: 3/5 Sex Appeal: 2/5
Total Score: 12/20
33. Rumspringa no Joukei (2017)
1 Volume, 5 Chapters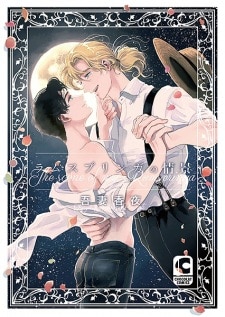 This yaoi manga centres around love and its ability to make people care and prioritise their other half. The plot and characters are written so creatively, and its aversion in using sex scene just to fill in plot holes is also outstanding.
The yaoi manga revolves around an Amish boy named Theo who lives in 1980s America.
He goes on a journey to a bar for Rumspringa, a traditional coming-of-age practice for Amis people where the adolescent leaves the enclosed religious community in order to join the outside world.
Theo goes out to the world and is determined to achieve the goal of his family, and through this he meets Oz.
Oz is a hard working man doing waitressing after abandoning his dream to be a broadway performer.
As they get acquainted, Oz realizes that he can only achieve his dream if Theo is with him. Can Oz finally achieve his dream and can Theo reach his family's objectives?
Above all, this manga is a love story so expect all the giddy and sweet moments while reading it!
Romance: 4/5 Plot: 3/5 Art: 3/5 Sex Appeal: 2/5
Total Score: 12/20
32. Katekyo! (2009-2012)
4 Volumes, 26 Chapters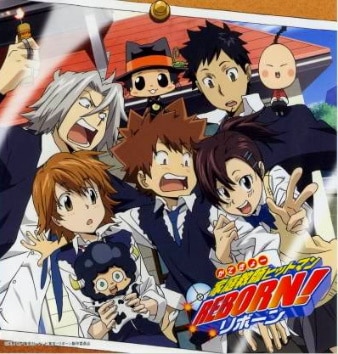 Katekyo! Is another of those cheesy high school romance stories that is always delightful to read!
Rintarou Noe is a clumsy high school student who has a problem: he is having a hard time dealing with his home tutor, Kaede Sumizome, and the weirdness he gets whenever they get close.
Noe's smart solution to the weirdness is to fail all of his exams to make Sumizome quit as his tutor on purpose.
Unfortunately for him, Kaeda saw through his plan, but Noe continued his story with a lie that he failed due to boredom since he can no longer go out and have fun like the others.
Kaeda took this lie and planned failure very seriously, and went to punish Noe for it.
How will this punishment affect their tutor-student relationship? And is this just a tutor-student relationship?
For people who like high school romance and specifically teacher-oriented stories, you should definitely give this yaoi manga a shot!
Romance: 3/5 Plot: 3/5 Art: 4/5 Sex Appeal: 2/5
Total Score: 12/20
31. Hai to Diamond (1997)
4 volumes, 25 chapters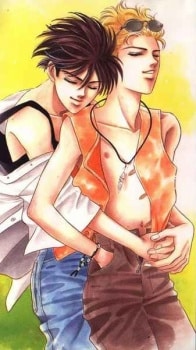 Hai to Diamond is one of Sadahiro Mika's works, and it surely lives up to his standards of yaoi manga. Once you start reading it, you'll become too enthralled with the story to put it down without finishing it.
The tale started with innocent Otoji's search for his missing older brother in a seedy part of urban America.
In the middle of his journey, he encountered Joe, a prostitute with a good taste for fashion, who joins him in his search.
In a twist of fate, Otoji finds out that Joe knows of his brother and his forbidden love towards him.
This twisted and taboo story of two lost boys, delightfully showed both characters's development.
It showed how Otoji faces the real world and loses his innocence, while Joe grapples with love and brings down the walls he built to protect himself.
This is truly Sadahiro's masterpiece. It has humour, drama, action, romance, and a lot of steamy sex scenes.
Romance: 4/5 Plot: 4/5 Art: 2/5 Sex Appeal: 3/5
Total Score: 13/20
30. Omairi Desu Yo (2011)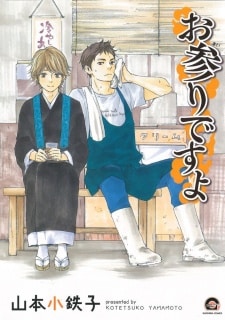 Omairi Desu Yo is written by Kotetsuko who is known for really cute and heartwarming stories where the couple meet, fall in love, and consummate.
This time, Kotsetsuko did not follow its usual formula because the couple are struggling to have sex!
Miza Yuuji is known as the "beautiful priest" of Uguisuzaka Shopping District. He is loved and respected for his skills as a Buddhist, as well as modesty and humility.
Yuuji has a strict promise to himself to remain married and stay celebate throughout his own life, for some reason. He also has a longtime crush on Saburou, his best friend since middle school.
His harboured crush has never bothered him for years, not until Saburou moved back in town in order to take care of his parent's tofu shop.
Once they meet again, Yuuji's feelings for him rekindle and become stronger than ever before.
While Yuuji is trying to process his feelings for him, he gets drunk one evening in the presence of Saburous. What happens next is a cute and exhilarating ride.
Romance: 4/5 Plot: 4/5 Art: 3/5 Sex Appeal: 2/5
Total Score: 13/20
29. Mad Cinderella (2010-2015)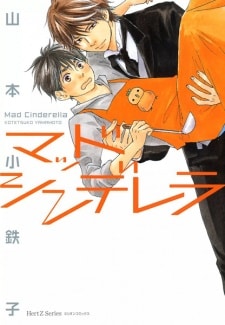 The yaoi manga's start is pretty unconventional. As compared to others whose central theme revolves around falling in love, Mad Cinderella starts off with their main characters already deeply in love.
Teijin Sakuchi and Ryuota Kishi are neighbours and childhood best friends, however, they are as different as they can be.
Sakuchi comes from an ultra rich family, while Kishi was born and raised in a common household with a frugal lifestyle. However, both of them never found this as an issue.
In the winter of their third year in middle school, Sakuichi surprisingly proposed to Ryouta before heading abroad to study.
Nothing came out of this, and both continued on with their lives, separately.
Many years later, Sakuichi appeared before Ryota as a new man. Now that they are reunited, Sakuichi and Kishi rekindled their relationship, albeit encountering many bumps on the road.
Romance: 4/5 Plot: 3/5 Art: 2/5 Sex Appeal: 4/5
Total Score: 13/20
28. Blue Sky Complex (2013)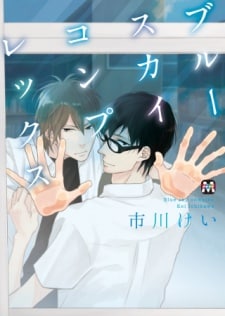 The yaoi manga's key story involves Motochika Narasaki and Natsuki Terashima. Narasaki comes from a significantly large and noisy family, with two brothers always bothering him.
One of his teachers was asking him to mind the school library in the evenings, and he agreed also because he needs peace and quiet away from his family.
While minding the library, he runs into the infamous delinquent Natsuki Terashima who has also been roped to manage the library at the same hours.
Due to them being polar opposites, neither of them expected to get along, but with nights after nights of calm evening reading together, Narasaki changed his opinion of him which officially marks the start of their friendship.
Their working stint in the library is about to end, so Narasaki tries to figure out what this newly formed relationship means to him and to himself.
If you are a fan of school-related romance novels, then you should definitely give this yaoi manga a shot.
Romance: 4/5 Plot: 3/5 Art: 4/5 Sex Appeal: 2/5
Total Score: 13/20
27. Sojou No Koi Wa Nido Haneru (2006)
1 Volume, 4 Chapters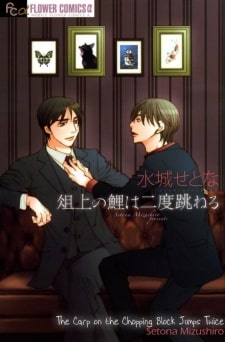 This yaoi manga is full of angs, melodrama, and complex characters that all work together to create a masterpiece.
Kyouichi was formerly married to a woman, but they have been divorced since. He is now is a homosexual relationship with Imagase, and they have a very strong love and full knowledge of each other's body.
In fact, they got used to having sex every day.
When a young co-worker, Tamaki, entered their lives however, he might put an end to their happy relationship. Tamaki has been crushing on Kyouichi, and this has not been working well for the couple, especially because of their thinking and ideology.
The ending can either be a break up or a make up, read the yaoi manga to know how their story ends!
Romance: 2/5 Plot: 3/5 Art: 4/5 Sex Appeal: 4/5
Total Score: 13/20
26. Sakura-Gari (2007-2010)
3 Volumes, 9 Chapters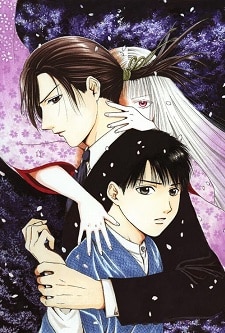 Sakura-Gari is a hidden gem in the field of yaoi manga. This yaoi manga is set in the Taishou Era and was ten years in the making.
It follows the life of a 16-year old Tagami Masataka as he contemplates and finds his place in this world.
He aims to open a preparatory school for Rounin, where he meets Sakik Souma, son of a high-class family, along the way.
As they spent more time together preparing for Masataki's dream prep school, Masataki started to become part of the Saiki household.
One should definitely read the manga in order to know everything that happened in their journey and friendship.
Romance: 4/5 Plot: 5/5 Art: 2/5 Sex Appeal: 2/5
Total Score: 13/20
25. Rules (2002-2007)
3 Volumes, 17 Chapters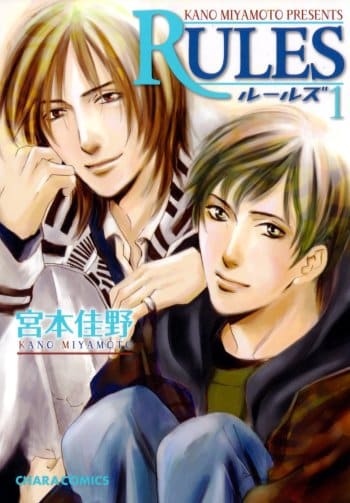 The story of Rules started out with Konoe, a high school student, who is coming to terms with his sexuality …whatever it is. He goes on a trip to a famous sleazy gay district where he meets Hikaru, and instantly sleeps with him.
From a random one night stand, they continued to stay in touch with each other and began to play as lovers. Konoe's heart, however, still belongs to his friend and classmate, Atori.
He is now stuck in a web of problems of figuring out his sexuality, being in love with his best friend, and committing to a relationship with his one night stand partner turned lover.
The yaoi manga further dives into the world of gay relationships and identities, and I'm sure every teenager who is equally confused, too, can relate!
Romance: 3/5 Plot: 3/5 Art: 3/5 Sex Appeal: 4/5
Total Score: 13/20
24. Otouto no Otto (2014-2017)
4 Volumes, 28 Chapters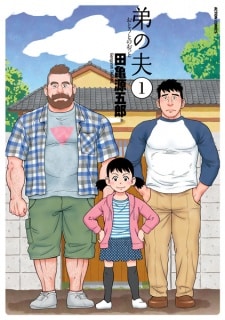 This yaoi manga won the 19th Japan Media Arts Festival Excellence Award in 2015, so it means that it is worth the read!
It is also a perfect homophobic introspection story, so their progress to enlightenment was rewarding to read.
Otouto no Otto is another family drama that is filled with drama and joyful moments. It begins with the arrival of Mike who is a visiting Canadian.
He came to pay his respect to the family of his recently deceased Japanese husband Ryouji. He gave Yaichi, Ryouji's identical twin brother and a single stay-at-home dad, a visit and tried to give him comfort.
The longer he stays in town, the more he gets accustomed to Japanese morals and the idiosyncrasies of living the day-to-day life with Yaichi and his daughter Kana.
This little unconventional family in the middle of a Japanese suburb, taught Mike the true meaning of family and acceptance of people's different gender identities.
Romance: 3/5 Plot: 4/5 Art: 4/5 Sex Appeal: 2/5
Total Score: 13/20
23. Loveless (2001)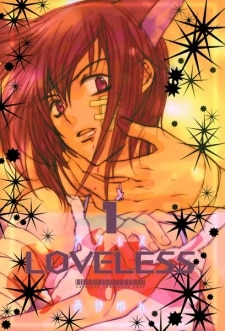 If you want to read a yaoi manga that is brilliantly written with a kick of mystery, then Loveless is for you. While its title is Loveless, it's actually well loved by a wide readership. It even has its own 12 episode anime adaptation!
The plot started two years back when Aoyagi Ritsuka, a troubled 6th grader, lost his memory and woke up with an alternate personality.
In series of unfortunate events, including a murder of a close family member, Ritsuka goes through the journey of solving the murder mystery, while also trying to accept his "new" self.
Between the lines, the story also indirectly touches up on the morals of good and evil – are people intrinsically good/evil? What motivates people to do good/evil deeds?
Moreover, love, in its many forms, was poignantly explored. The depiction of unconditional love between two same sex couple will rope you into finishing the manga in record's time.
Romance: 4/5 Plot: ⅘ Art: 3/5Sex Appeal: 3/5
Total Score: 14/20
22. Yatteranneeze (1995-2000)
7 Volumes, 22 Chapters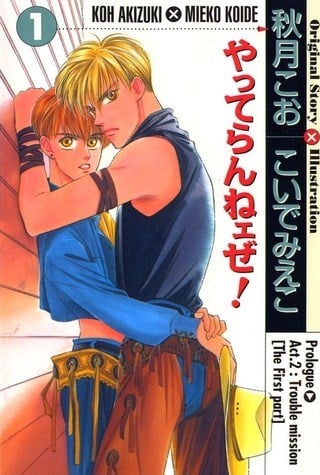 Fujimoto Hiroya is very Type A. He is top of the class, the Student Council Vice-President, and is a goody two-shoes.
On the outside, he is the exact epitome of a "good girl", but inside him lies a secret romantic desire to be with someone like Masaki, a complete idiot.
Fujimoto and Masaki are polar opposites. Masaki hates studying, and prefers to play soccer all day. In order to befriend Masaki, Fujimoto changed his image and personality.
Can he truly change what's inside?
The yaoi manga chronicles the two boys' relationship and character progression along the series of twisted events. With all their differences, will the two lovers have a happy ending?
Yattarenneeze is a classic BL by the famous novelists Koh Akizuki and manaka Meiko Koide.
A fair warning for some readers that it has mentions of heavy topics, such as homophobia, gay bashing, HIV/AIDS, promiscuous sex, and suicide.
Romance: 4/5 Plot: 4/5 Art: 3/5 Sex Appeal: 3/5
Total Score: 14/50
21. Running on Empty
2 Volumes, 12 Chapters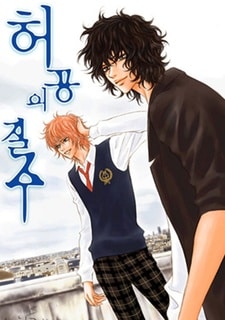 This yaoi manga's artwork is in full colour, which is pleasantly surprising. It has a blend of real pictures and hand drawn art which make it very captivating and easy to read.
Just like any other teenagers who are hopeless about the future, 18 year-old Han Soo-Bum was ready to jump off a building.
When he was already standing on the edge, he saw a blinding flash of light then noticed an unfamiliar man taking pictures of him.
In an instant, police officers came storming the rooftop and declaring Lee Hyuk-Soo, a stranger, a suspect in a murder case.
In just a blink of an eye, Soo-Bum changed from being on the brink of death to being a hostage on the road with a 25-year old fugitive.
In the midst of all the danger, a relationship blossomed between a fearless captive and a falsely accused man on the run.
Romance: 3/5 Plot: 4/5 Art: 5/5 Sex Appeal: 2/5
Total Score: 14/20
20. Koisuru Boukun (2004)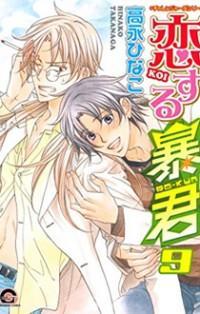 Souichi Tatsumi is a graduating student who is a walking red flag; he is demanding, violent, tyrannical, and a homophobe. Regardless of this, however, homosexuals are still lusting over him because of his ass and crotch.
One of the many victims of his ass and crotch is Tetsuhiro Morinaga, an underclassman and lab assistant.
For so long, Morinaga has been wanting to confess his feelings and other sexual desires for him, but he know that the chances of Tatsumi reciprocating it is zero.
What makes matters worse is that Moringa is aware that Tatsumi hates people like him and he also hates his own private parts.
While the summary might focus on men's sexy private parts, comedy actually takes a big part of the story while still being able to show deep feelings amidst the insane situations.
Romance: 3/5 Plot: 3/5 Art: 3/5 Sex Appeal: 5/5
Total Score: 14/20
19. Doukyuusei (2006-2007)
1 Volume, 6 Chapters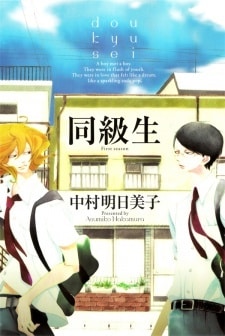 Doukyuusei is a very popular yaoi manga that has been published in English as Classmates by Digital Manga Publishing, in Polish by Waneko, and in Spanish by Tomodomo Ediciones. Its art form is also very unique as it uses a slightly abstract and rough style, which is unusual to other yaoi mangas.
This yaoi manga is a short, shounen ai manga following a romance between two high school boys in their senior year. Hikaru Kusakabe is a textbook teenage rebel– in a band, smokes, frequents parties, and enjoys his youth to the fullest.
On the other end of the spectrum is Rihito Sajou, a consistent honor student, always top of the class, and got a perfect score in his high school entrance exam.
During a chorus rehearsal, Kusakabe noticed that Sajou was not singing along. He offered help, and they started seeing each other every day after class.
More than the romance, the story focuses on the struggles of two teenagers of entering adulthood and 'growing up'.
Romance: 4/5 Plot: 5/4 Art: 4/5Sex Appeal: 2/5
Total Score: 15/20
18. Rutta to Kodama (2009-2012)
3 Volumes, 21 Chapters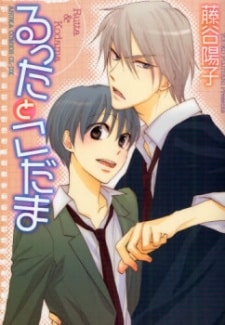 Due to family circumstances, Kodama Miyagi had to transfer to a new school where he must share a room with Takao Ruizaki, a student known for his rebellious acts and beautiful face.
Miyagi unconsciously calls Ruizaki as "Rutta" which does not fit the rebellious image, but surprisingly, Rutta finds it cute and wholeheartedly embraces it.
This proved to Miyagi that Rutta is not as bad as everyone says. As Miyagi spends more time in his new school and finds himself in dangerous situations, Rutta always helps him against his bullies.
One day, much to Miyagi's surprise, Rutta confessed that he likes him. This puts Miyagi in a spiral of confusion and refuses to accept Rutta's feelings.
Hurt by Miyagi's rejection, Rutta started to distance himself from him to protect his own pride and feelings, but the longer the separation is, the more Miyagi realises that he actually misses him and yearns for his presence once again.
Despite the story's lack of drama and conflicts, Rutta to Kodama is still one of the best stories in this genre. With its sweet story and straightforward characters, the yaoi manga will leave a smile on your face once you're done with it.
Romance: 5/5 Plot: 4/5 Art: 3/5 Sex Appeal: 3/5
Total Score: 15/20
17. Sotsugyousei (2008-2009)
2 Volumes, 16 Chapters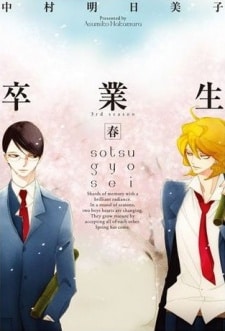 Sotsugyousei is a direct sequel to Doukyuusei. It is best to read the first one to get the full grasp of the story.
The story follows the lives of Sajou, Kusakabe, and Kara and all the intricacies of their relationship. Rihito and Hikaru are getting closer and closer with each passing day.
They both realised that their togetherness and love for each other are something special, however, graduation is right around the corner and questions about their relationship became more urgent.
The manga was able to portray what every in love high school senior student felt at their times: the certainty that first love will last forever, the fear of being distant, and the uncertainty of a new chapter in their lives.
The beauty of this manga stems from its raw execution of two teenage boys' lives.
What will happen after graduation? Grab a copy now to find out where life will take these two young boys.
Romance: 5/5 Plot: 4/5 Art: 4/5 Sex Appeal: 2/5
Total Score: 15/20
16. Life: Senjou No Bokura (2016-2017)
1 Volume, 6 Chapters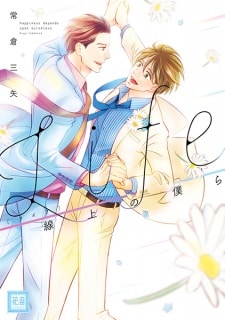 Life: Senjoy No Bokura is a single-s volume series that centres on the life of Yuuki Nishi and Akira Itou who met through a game. Nishi is always on the brink of death and often in mere moments from being eaten by sharks.
Itou's life is equally dangerous as he travels across a perilous wire suspended dozens of feet above a cavern of icy blades. Indeed, these two main characters are thrill seekers with zero amount of fear in death.
They met through 'White Line Game', where they play and meet every day.
The two teamed up to be able to successfully grow in skill and win their individual conquests, but as Itou learns more about Nishi's past, he becomes increasingly frustrated.
During one of their interactions, Nishi kissed Itou out of the blue. This brought so much embarrassment to him that he fed Nishi to the sharks and was then certain that he hates him, which is far from reality.
Yuki yearned for Nishi, even outside of the game. As Itou and Nishi grapple to identify what they're truly feeling, their relationship takes a more interesting turn.
Romance: 4/5 Plot: 5/5 Art: 3/5 Sex Appeal: 3/5
Total Score: 15/20
15. Jackass (2015-2016)
1 Volume, 7 Chapters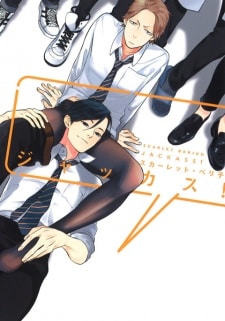 This yaoi manga revolves around the lives of two best friends in high school. The first one is Keisuke Hara, a very straightforward person with a heart of gold and his other pair is the good-looking Masayuki Shinoda who is also called "Shinohara" by his peers.
It shows the many struggles of a high school boy – from juggling responsibilities at school and at home, especially as Keisuke works hard to help out his sister.
One fine morning, Keisuke's sister accidentally wore his pants instead of her own, and this made him extremely irritated, but in a twist of events, he later found out that his sister left her pantyhose in her own plant and he is now wearing them in PE.
As the best friend, Masayuki is quick to save the day and brings him to the infirmary before anyone notices the pantyhose situation.
Once left alone in the infirmary, things took a more surprising turn as Masayuki is not hurrying him to remove the pantyhose. In fact, he wants to prolong it to be able to worship Keisuke's finely shaped ankles and perfect form all gift wrapped in a sexy black nylon.
Shocked with his best friend's new fetish, Keisuke finds a way to deal with it before it escalates to something more.
The plot alone reeks of comedy, and the story writing is equally, if not more, comedic, as well.
Read this yaoi manga and follow Keisuke and Masayuki's relationship development and finding of their true selves.
Romance: 3/5 Plot: 4/5 Art: 4/5 Sex Appeal: 4/5
Total Score: 15/20
14. Therapy Game (2017)
2 Volumes, 10 Chapters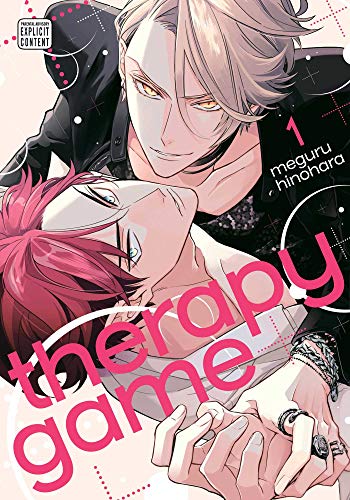 Therapy Game is a sequel of the original series Secret XXX, but this one is far greater than the first. Read that one first to fully understand the story!
For such a great and interesting story, this one yaoi manga is still quite unpopular. The plot follows the lives of Shizuma, Shouhei's older brother, and Minato, Mito's younger brother.
Shizuma is a talented soon-to-be veterinarian who is struggling to forget the supposed love of his life. On the other hand, Minato is a carefree man with a tragic past.
These two main characters met at a bar and started talking over drinks. As time passes on and as more drinks are consumed, Minato begins to enjoy Shizuma's touch and they end up spending a night together at a nearby hotel.
While this seemed like a memorable and sensual night for both, Shizuma woke up with no memory of what happened.
What Shizuma doesn't know is that Minato's only goal is to seduce and make him fall in love with him, as part of a bet with his friends.
Find out more to know if the bet will turn to something more serious, and it's a story you wouldn't want to miss out on.
Romance: 3/5 Plot: 4/5 Art: 3/5 Sex Appeal: 5/5
Total Score: 15/20
13. Doushitemo Furetakunai – I won't touch you anyway (2009)
1 Volume, 9 Chapters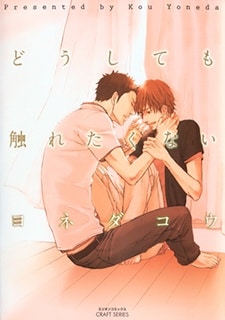 In 2014, Doushitemo Furetakunai was adapted into a film directed by Amano Chihiro.
This yaoi manga only has 9 chapters, so it is important to cherish each part of it. While the art may not be the gold standard, its bittersweet love story and fully developed characters surely are.
The romance story between Shima, a shy new employee, and Togawa, his boss, may initially look like a simple boss/employee relationship.
Despite Shima's effort to be secretive, Togawa accidentally discovers the other side of Shima which made him more curious and aggressive to get closer to him.
As compared to other yaoi manga, this one has a perfect blend of drama and yaoi.
Through the examination of their past and as their relationship progresses in the present, the author was able to write it in a realistic, normal, and relatable manner.
The story also perfectly illustrates intense, inexplicable chemistry between the two that leads to intimate and sensual moments.
Reading this manga is like opening the pandora's box– it will bring you joy, sadness, lust, and even despair.
This is a superb yaoi manga series that you will surely want to read multiple times.
Romance:4/5 Plot: 4/5 Art: 5/5 Sex Appeal: 3/5
Total Score: 16/20
12. Seven Days
1 Volume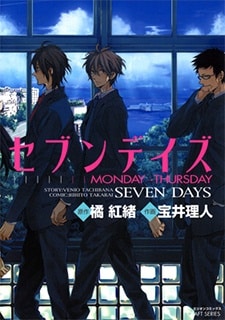 What would you do if you were given the chance to be with the most popular guy in school? … but only for seven days?
The appealing art style will draw you to start reading the book, but it's the unique and genuine story that will hook you in.
Touji Seryou is a first-year high school student who believes that it only takes seven days to determine whether he loves a person or not.
He is infamous for dating the first person to ask him out on a Monday then breaking up with them by Sunday.
Regardless of the short love affair, Seryou does love them truly.
Seryou is part of his school archery club, and he has a senior named Yuzuru Shino. Unlike Seryou who is liked by many, Yuzuru, on the other hand, always gets dumped once his partners discover his unlikable personality.
Once Yuzuru found out about Seryou's dating history, he jokingly asked him out and to his surprise, Seryou accepted the offer.
Will their relationship end by Sunday? Or will the relationship with Yuzuru be the outlier?
Romance: 4/5 Plot: 4/5 Art: 5/5 Sex Appeal: 3/5
Total Score: 16/20
11. Haru wo Daiteita (Embracing love) (1999-2009)
14 Volumes, 78 chapters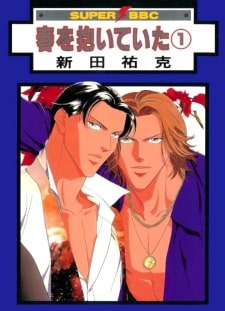 This yaoi manga is dubbed by many as one of the best yaoi manga books written. It has faith, genuine love, steaming sex, and mature well developed characters.
Iwaki Kyousuke and Katou Yoji are both sex workers, and they are very successful in this field, but despite the fame, they are already looking for ways to escape the industry.
Luckily, they found a window of opportunity when they received an invitation to audition to be in a new erotic film.
The film director decided that Iwaki and Katou need to perform one of the film's love scenes on the spot in order for him to determine if they are the perfect fit for the role.
Due to their pure talent and explosive personalities, they were awarded the star role, but things took a surprising turn when Katou decided to pursue Iwaki even after production.
Things were not smooth sailing, however, especially since they work in the same industry and sometimes compete for the same role.
As you read the manga, you get to witness their usual yet exciting relationship.
They're constantly at each other's throats– bickering, fighting, shouting, but they always work it out in the end (with great make up sex!).
Romance: 4/5 Plot: 3/5 Art: 4/5 Sex Appeal: 5/5
Total Score: 16/20
10. Boy Meets Maria (2017-2018)
1 Volume, 7 Chapters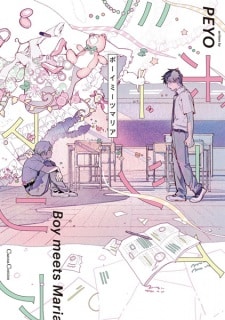 Boy Meets Maria deals with dark themes, but the author was able to keep the storytelling light and pure.
It revolves around Taiga Hirasawa, Yuu Arima, and "Maria" who is the star of a drama club.
Taiga's lifelong dream is to be a hero just like the ones in movies, but he has yet to figure out who should be his heroine.
He meets Maria on his first day of school, and he is quickly captivated by her. Maria is the heroine of his dreams, she has an air of ambivalence and is the apple of everyone's eyes.
With rose colored glasses, Taiga immediately confessed his feelings towards her. Instead of hearing a yes or no, what he heard was the truth: Maria's real name is Yuu Arima, a male classmate.
Regardless, Taiga is still attracted to Arima, especially Arima's volatile personality.
The best part about the entire manga (aside from its very pretty artstyle) is, even at the end, Arima's gender identity was never labeled nor confirmed.
The story was able to portray the struggle of gender identity, figuring out one's sexuality, and working out gender related trauma.
Romance: 4/5 Plot: 5/5 Art: 4/5 Sex Appeal: 3/5
Total Score: 16/20
9. Ten Dance (2011)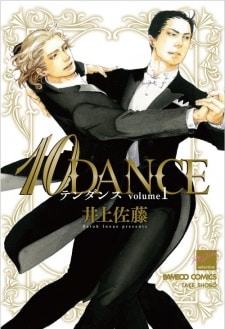 Shinya Suhiki and Shinya Suzuki are almost carbon-copies of each other, except for two differences: one syllable in their names and style of dancing.
Suguki is venerated in the world of ballroom and is called "Lord of Standard Ballroom", while Suzuki is revered as "King of Latin Dance".
As dancers, their primary goal is to win the legendary 10 Dance Competition; this competition requires each dancing pair to execute ten unique styles of standard ballroom and Latin dancing.
Despite not seeing eye to eye, both agreed to help each other master's each other's dance style. As their dancing improves, their relationship did, as well.
Despite having little to no sexual interaction, the writing is steamy and flirtatious enough to keep everyone interested.
For all of the fans of slow burn romance, this is the perfect fit! It is also a breath of fresh air as the characters break out of the seme/uke stereotypes and other tropes.
Romance: 3/5 Plot: 4/5 Art: 4/5 Sex Appeal: 5/5
Total Score: 16/20
8. Saezuru Tori Wa Habatakanai (2008)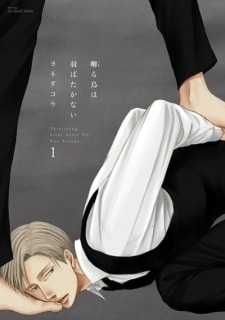 This yaoi manga is surely in our Top 50 list as it's the first ever Boy's Love Manga to receive an award in the Sugoi Japan Award in 2016.
Yakuza Yashiro has always been confident about his loyal and undying love over Kageyama, but things got more interesting and complicated when Yashiro got a new bodyguard, Doumeki Chikara.
Nevertheless, Doumeki is very devoted, loyal, and protective of his "boss".
Yakuza is masochistic, sadistic, lewd, and self-centred, while his bodyguard is the complete opposite– silent, clumsy, impotent, and useless.
Being in close contact with each other all the time, the two started to become more intimate towards each other and began an odd relationship.
Yazuka started out as a broken man who fails to acknowledge and work on his personal issues.
This is definitely a masterpiece you have to read, and see how Doumeki helped him acknowledge his issues and trust and rely on other people.
Romance: 4/5 Plot: 4/5 Art: 5/5 Sex Appeal: 3/5
Total Score: 16/20
7. Hana Nomi Zo Shiru (2009-2012)
3 Volumes, 13 Chapters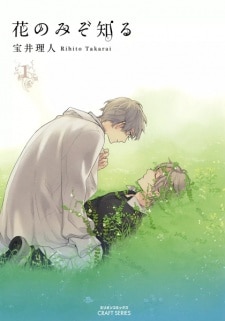 University students Youichi Arikawa and Shouta Misaka met each other through a series of chance encounters.
During their first interactions Arikawa was not wearing his lenses so was only able to remember Misaki's fuzzy impression of his figure and his necklace which he later dropped after running away.
Despite only knowing his fuzzy figure, Arikawa keeps on dreaming about him and can even call out his name in his sleep.
During their third encounter, Arikawa is finally using his lenses and gets to see, for the first time, Misaka's face.
Finally seeing his face strengthened his infatuation over him, which pushed him to confess his feelings.
On top of the great story and character development, fans of this manga are also raving about how it's not your typical yaoi manga with sex scenes in every chapter.
Overall, the story was genuine, sweet, and realistic.
Romance: 4/5 Plot: 5/5 Art: 5/5 Sex Appeal: 2/5
Total Score: 16/20
6. Crimson Spell (2004)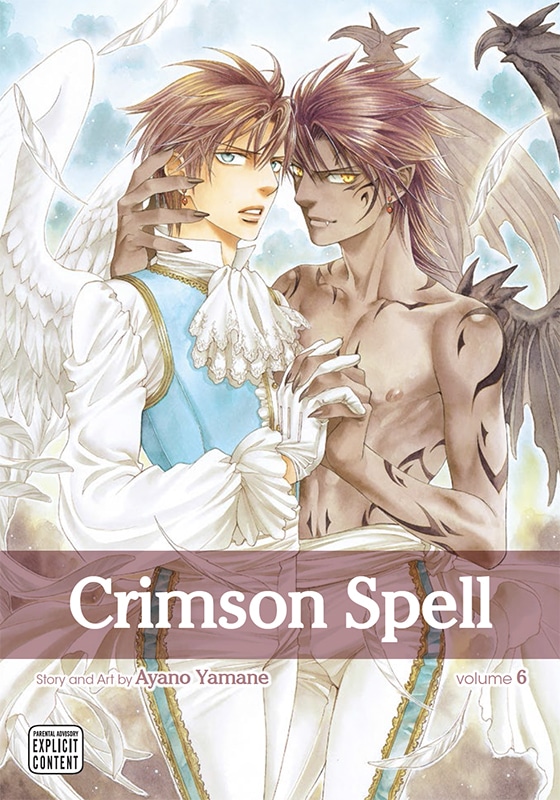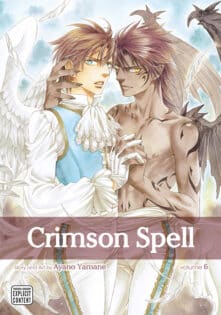 The artwork of the manga is truly amazing, and can even be considered as one of the best covers ever!
Its storyline is also so unique and enthralling, without ending up too confusing like other yaoi manga.
The story is centred around Prince Vald who turned into a monster by a curse of the magical crimson sword.
He sets out on a journey to break the spell. He is enjoined by the sexy and gorgeous magician named Havi.
Havi helps out Vald a lot, without his knowledge. He does not know that when he turns into a best at night, Havi pacifies his beastly appetite using his magic.
This is just the beginning of their luscious journey and relationship.
If you want a unique yaoi manga story with great writing, don't let this one slip away!
Romance: 4/5 Plot: 4/5 Art: 5/5 Sex Appeal: 3/5
Total Score: 16/20
5. Honto Yajuu (2008)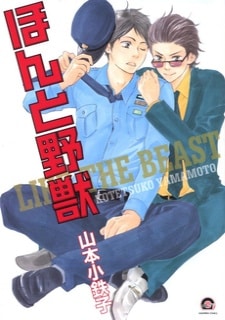 Ueda Tomoharu and Gotuda Aki are "star-crossed lovers", with a lot of complications.
Ueda is very happy and content with his quiet life working as a cop manning a local koban station.
While on a mission to chase down an underwear thief, he meets a Yakuza member, Gotouda Aki.
In the heat of the moment, Aki confessed to Ueda! Despite being an unconventional pairing, the cop and the gang member are unbothered, and pushes through with their cute lovey-dovey relationship.
The best way to describe their relationship is cute and light, with a lot of steamy and sexy scenes in between.
The story was able to realistically portray the ups and downs of relationships – from learning more about each other to facing tensions and adversities.
Honto Yajuu has everything a reader is looking for, and read the yaoi manga to see how their relationship develops.
Romance: 5/5 Plot: 4/5 Art: 3/5 Sex Appeal: 5/5
Total Score: 17/20
4. Sekaiichi Hatsukoi: Onodera Ritsu no Baai (2006)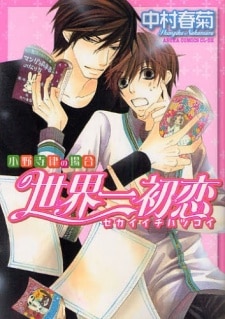 Ritsu Onodera dreams to get into the Marukawa Publishing, in order to fulfill his dream of editing Japan's best selling novels and he believes it's the best place to be with.
In an ill-fated situation, he instead got placed in the literature department and was assigned to Emerald, the Shoujo yaoi manga department. To make this ill-fated situation worse, his new boss, Masamune Takano, is a complete work tyrant and a lunatic.
He tried to kiss Onodera to act as a reference for a yaoi manga artist.
Onodera is determined to change departments and leave his unstable boss behind, and this can only be achieved if he can prove his stellar work and skills.
Unfortunately, Takano is already the best in the field and he can only improve through his mentorship. Unsurprisingly, Takano's actions get more strange as their interactions deepen.
In a train of events, the two boys realised that they are closer than they realised and their disdain for each other actually runs much deeper.
Romance: 5/5 Plot: 5/5 Art: 4/5 Sex Appeal: 3/5
Total Score: 17/20
3. Sorenari ni Shinken Nan desu (2008)
2 Volumes, 15 chapters
Sorenari ni Shinken Nan desu is one of the most heart-breaking yaoi mangas in the market. If you want to have a good cry, definitely start reading this yaoi manga!
Oosawa is a shop owner, and he has a constant customer, Yoshioka, who comes in and out of the shop with different boyfriends all the time.
Given this history of Yoshioka, he thought of him as just a flirtatious and easy going guy, which he despised.
A tragedy hit Oosawa's one and only daughter, Chizu. As a single father trying to keep his business afloat all by himself, as well, he was at straws at what to do.
Unbeknownst to him, Yoshioka became a gift from above as he offered to help him and his daughter out of nowhere.
Spending time together each day as an unconventional family, Oosawa learned more about Yoshioka and realised that he is far from how he judged him to be.
The sincerity of actions and genuineness of love within the people in the unconventional household is what make this yaoi manga so special.
Romance: 5/5 Plot: 5/5 Art: 4/5 Sex Appeal: 3/5
Total Score: 17/20
2. Given (2013)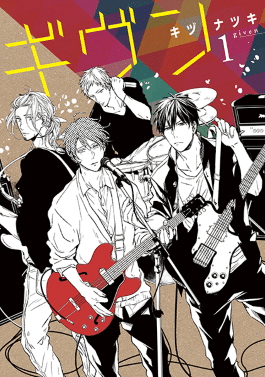 Given seems to have it all: great art, enthralling plot, developed characters, and plenty of diverse emotional moments.
The story follows Mafuyu Satou's, a musician who has a tune stuck in his head. He tries to use his instrumental and voice skills to communicate his feelings of regret, longing, and loss.
Unfortunately, nobody ever understood his true feelings, until he met Ritsuka Uenoyama.
Uenoyama is a guitarist of a band, together with the kindhearted bassist Haruki Nakayama and the rough-looking drummer named Akihiko Kai.
In a chance encounter, Uenoyama heard Satou's voice and knew right there and then that he would be the future of his band.
He was at first reluctant, but still later agreed. This started the journey of a newly formed band, showing their successes in the industry and their difficulties, especially with handling each of their emotions.
At the end of it all, Uenoyama might finally help Mafuyu express his true feelings.
Romance: 5/5 Plot: 5/5 Art: 4/5 Sex Appeal: 4/5
Total Score: 18/20
1. Harukaze No Etranger (2014)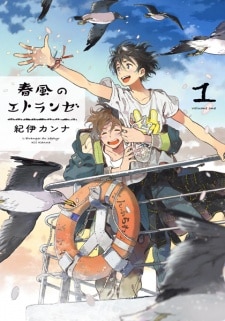 This is a yaoi manga centred on two people falling in love and dealing with relationship related challenges.
It is such a nice and easy read, as it strictly zooms into the main characters' everyday life where we get to know more about their past and dreams for the future.
Shun Hashimoto and Mio Chibana are lovers who live in a tranquil seaside town.
The lovers decided to depart for Tokyo to visit Shun's family home, which is situated in a bustling metropolis where people are busy 24/7.
Shun has not been in his hometown for many years ever since he came out of the closet.
Almost everything is the same from top to bottom, except for a very special addition to a place: a boisterous younger brother, which he has no knowledge of.
Unfortunately, Shun's father is still very homophobic and wants him out of the house immediately.
So much are happening to Shun and Mio's life which feel unsurmountable: dealing with a homophobic father, a surprise of a baby brother, thriving in a new city, and coming to terms with their pasts.
Aside from its top notch story line and well developed characters, this manga is lauded for breaking some of the cliche heteronormative stereotypes in yaoi genre.
It was able to realistically portray the day to day discrimination and challenges members of the LGBT community have to go through.
Romance: 5/5 Plot: 5/5 Art: 5/5 Sex Appeal: 3/5
Total Score: 18/20