Will Massage Help Tennis Elbow
Tennis elbow Massage's Potential for Relieving and Recovering

Have you ever found yourself suffering as you tried to screw open a difficult jar lid or grimacing as you attempted to handle a hefty shopping bag? No, it's not your mind playing tricks on you, and it's not a symptom that you're becoming too old.

Tennis elbow is a well-known yet all-too-common illness. Before you start wondering when you last swung a tennis racket, let me clarify: you don't have to be a Wimbledon champion to have this condition.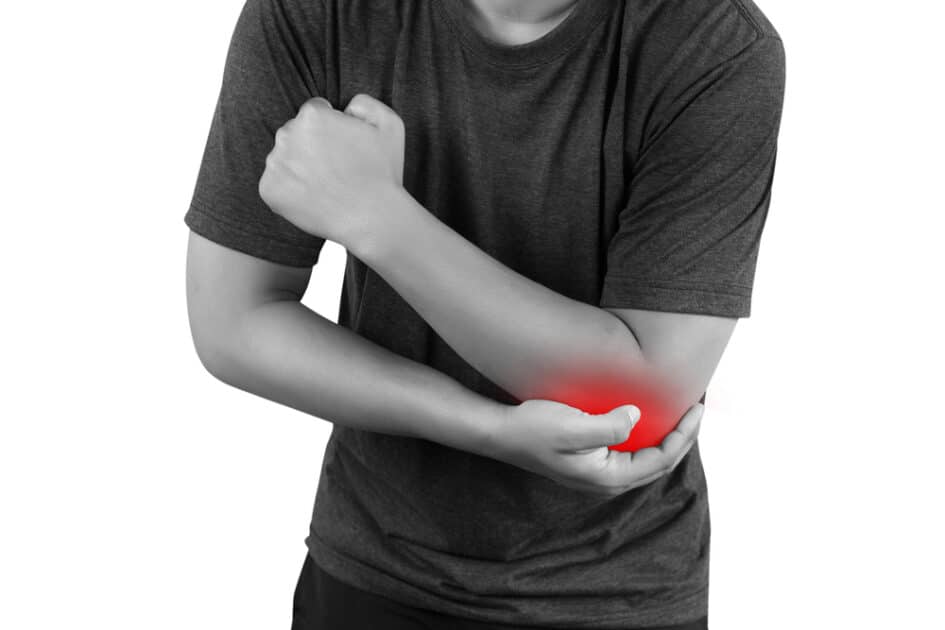 As you feel the nagging pang in your elbow, you're probably wondering, "How do I get rid of this nagging pain?" Well, you're in for some excellent news. Massage treatment may prove to be an invaluable ally in the fight against tennis elbow. Let us go on this optimistic adventure of discovering how the gentle power of therapeutic touch may be able to restore you to your pain-free best. Ready to roll up your sleeves and get started? Let's get started!


Tennis Elbow: Deconstructing the Myth

Tennis elbow, contrary to popular belief, has little to do with the activity. In fact, many people diagnosed with this condition may not have swung a racket since they were in school. The illness, known medically as lateral epicondylitis, is frequently misinterpreted.

The pain can be felt on the outside of the elbow and extend down the upper forearm, and it is generally worst while attempting to bend or elevate the arm.

Other symptoms may include difficulties grasping or twisting the forearm, making simple tasks like holding a pen, opening jars, or turning handles difficult. The forearm may also refuse to extend.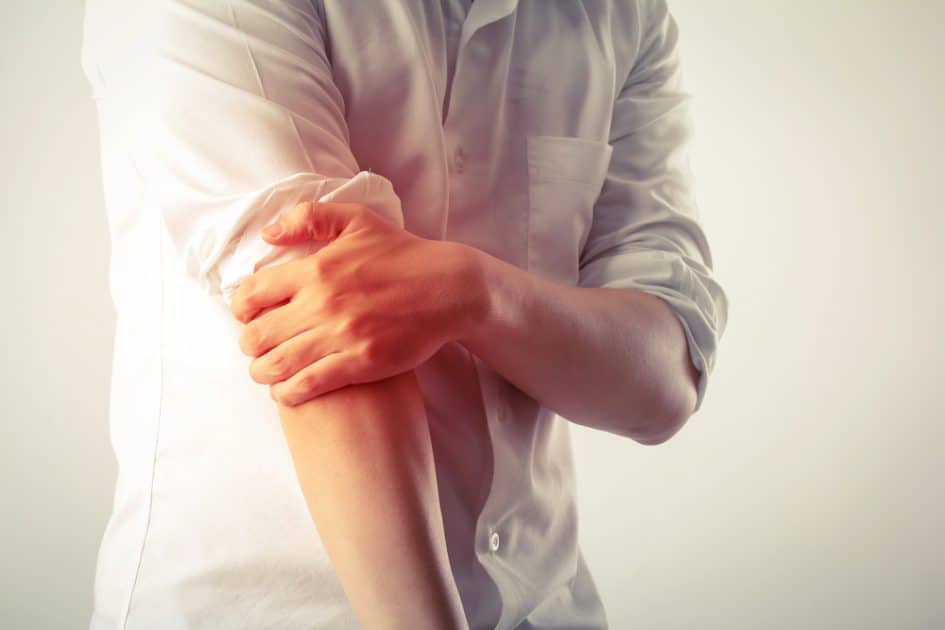 Here Are Some Common Causes of Tennis Elbow:

Overuse of muscles and tendons near the elbow, where the arm bone is anchored

Unusual hobbies, such as unexpected bursts of DIY or extended typing

Excessive gripping or wringing—for example, a whole day of hand washing

Tennis or other racquet sports with incorrect technique

Forearm muscles that are tense or weak

It's critical to remember that the bony elbow joint is surrounded by muscles connected by tendons that govern the forearm's muscles.

Overuse of these muscles may result in tension, leading in inflammation and probable tearing at the external bony area of the elbow.


What Massage Is Best for Neck Pain

Massage Therapy: A Reliable Treatment

Tennis elbow is a chronic and bothersome ailment that can take anywhere from six months to two years to recover naturally. Thus, techniques for avoiding reinjury are critical.

While heat or cold compresses and anti-inflammatory medications can help reduce inflammation and pain, a deep tissue massage to the forearm speeds up the healing process dramatically.

Deep tissue massage has several advantages. It improves circulation, reduces tendons tension with friction therapy, eliminates scar tissue, relieves pain, reduces muscular spasms, and increases flexibility.

To avoid reinjury, however, patience is essential during the therapeutic process. It may be tempting to resume normal activities as soon as the pain decreases but keep in mind that the injured tissues are still susceptible and can easily rupture again before complete recovery.

You may guarantee that injuries heal in the long run by including a few sessions of massage treatment and practicing prudence.


What Makes Deep Tissue Massage Magical

What benefits does a deep tissue massage have, then? It all comes down to improving circulation and combining it with friction treatment on the tendons around the elbow joint. This combination can produce observable advantages.

While deep tissue massage tries to break down scar tissue, relieve pain, release muscular spasms, and improve flexibility, friction therapy works to remove the tension in the tendons. But it's important to keep in mind that treating tennis elbow necessitates patience and discretion. The impulse to resume regular activities after symptoms have subsided is reasonable.

But keep in mind that before the healing process is fully complete, the healing structures remain weak and open to more harm. Long-term healing may be ensured with a few massage sessions and a careful approach as the tissues gradually strengthen.


What Is Swedish Massage? How Does Deep Tissue Compare?

Home Remedies for Tennis Elbow

Tennis elbow treatment does not have to entail a trip to the doctor. You may treat this problem at home with several simple and easy-to-implement home remedies. Here are the top recommendations:

Rest and Recuperation:

It's time to give your body the break it deserves. Limit any activity that might strain your elbow further. This pause allows your body to focus its energy on healing.

Cool Down with Ice:

Using an ice pack can help reduce inflammation and ease pain. Just wrap it in a towel and apply it to the elbow for around 15 minutes, a few times a day.

Embrace the Elbow Brace:

Wearing an elbow brace or strap can provide support to your elbow and take some strain off the tendons.

Stretch it Out:

Gentle stretching exercises can help prevent stiffness and improve flexibility. Remember, these should be pain-free; discomfort means you're pushing too hard.

Strength Training:

Building up your forearm muscles can help reduce the strain on the affected tendon. Light resistance exercises with a small weight can be very beneficial.

Anti-Inflammatory Diet:

Foods rich in omega-3 fatty acids, antioxidants, and other anti-inflammatory compounds can support your body's natural healing processes. Try to include foods like salmon, chia seeds, blueberries, and spinach in your diet.

Over-the-counter Relief:

Non-prescription NSAIDs (Non-Steroidal Anti-Inflammatory Drugs) like ibuprofen can help manage pain and reduce inflammation. Always follow the dosage instructions.

Self-massage:

Gentle self-massage can help increase blood flow to the area, reducing stiffness and promoting healing.


With these tips, you're all set to manage your tennis elbow symptoms at home. Remember, if your symptoms persist or worsen, it's time to seek professional medical advice.


Yoga

Tennis Elbow Treatment Options and Strategies

Tennis elbow, which is characterized by discomfort and inflammation in the forearm tendons and muscles, can have a substantial influence on your everyday activities.

Fortunately, there are several therapy options available to help ease symptoms and encourage recovery. This article will look at several tactics and approaches for treating tennis elbow, ranging from lifestyle changes to medicinal therapies.


Adjusting Activities
To facilitate healing, it's crucial to avoid or modify activities that strain the affected muscles and tendons. Consider the following:

If your work involves manual tasks that exacerbate the pain, try to temporarily avoid or minimize these activities until your arm starts feeling better.

Explore alternative ways of performing tasks to reduce strain on your arm. Discuss with your employer the possibility of adjusting your work responsibilities to accommodate your condition.


Painkillers and Non-Steroidal Anti-Inflammatory Drugs (NSAIDs)
Over-the-counter painkillers and NSAIDs can help manage mild pain and reduce inflammation associated with tennis elbow. Consider the following points:

Painkillers such as paracetamol can be effective in alleviating mild pain.

NSAIDs like ibuprofen, available as tablets or topical creams and gels, are commonly recommended for musculoskeletal conditions like tennis elbow. Topical NSAIDs are advantageous as they target the affected area directly, minimizing side effects like nausea and diarrhea.

Consult your general practitioner or pharmacist to determine the most suitable NSAID for your condition.


Physiotherapy
Physiotherapy can be beneficial, especially for individuals experiencing severe or persistent pain. Physiotherapists employ various techniques to promote healing and restore movement. Here's what you need to know:

Manual therapy techniques, including massage and manipulation, can help relieve pain and stiffness while improving blood flow to the affected arm.

Your physiotherapist will guide you through exercises designed to maintain arm mobility and strengthen forearm muscles.

Short-term use of braces, strapping, support bandages, or splints (orthoses) may be recommended to provide additional support.


Steroid Injections
In cases where other treatments have proven ineffective, steroid injections may be considered. Here's what you should know about this intervention:

Steroids, synthetic versions of the hormone cortisol, can be directly injected into the painful area around the elbow.

Local anesthesia may be administered prior to the injection to minimize discomfort.

Steroid injections typically offer short-term relief, with limited long-term effectiveness. Up to three injections, spaced three to six months apart, may be administered if they prove beneficial.


Shockwave Therapy
Shockwave therapy is a non-invasive procedure that employs high-energy shockwaves to alleviate pain and promote movement in the affected area. Consider the following:

The number of sessions required depends on the severity of your pain.

Local anesthesia may be used to minimize discomfort during the procedure.

While shockwave therapy is generally safe, minor side effects like bruising and skin reddening may occur.

Research suggests that shockwave therapy can be effective in certain cases of tennis elbow, but its efficacy may vary. Further research is necessary to establish its full potential.


Platelet Rich Plasma (PRP) Injections
PRP injections, administered by a surgeon in a hospital setting, offer an alternative treatment approach. Consider the following:

PRP is derived from your blood and contains concentrated platelets that aid in tissue repair.

The surgeon will extract a blood sample and use a machine to separate the healing platelets. These platelets are then injected into the affected joints.

PRP injections have shown promise in expediting the healing process, but their long-term effectiveness is still under investigation.

The procedure typically lasts around 30 minutes.


Surgical Intervention
In severe cases of persistent pain, surgery may be recommended to alleviate symptoms. Here's what to expect:

During surgery, the damaged portion of the tendon responsible for the pain will be removed, providing relief.

Surgical intervention is generally considered a last resort after conservative treatments have been exhausted.


Dealing with tennis elbow can be challenging, but with the right strategies and interventions, you can manage the condition effectively.

From adjusting your activities and utilizing painkillers to exploring physiotherapy, steroid injections, shockwave therapy, PRP injections, or surgery, there are several options available to suit your needs.

Consult with your healthcare provider to determine the most appropriate treatment plan for your specific situation, and remain optimistic that relief and recovery are within reach.


FAQs
Is massage effective for tennis elbow?
Yes, massage can be beneficial in relieving pain and promoting healing for tennis elbow.
How do you massage your arm with tennis elbow?
Gently massage the affected area with circular motions, gradually increasing pressure as tolerated.
What is the fastest way to cure tennis elbow?
A combination of rest, ice, physical therapy, and anti-inflammatory measures can help speed up recovery.
Where is the best place to massage for tennis elbow?
Focus on massaging the forearm muscles, especially around the affected elbow.
How long does tennis elbow last?
The recovery time varies, but it can take weeks to months for tennis elbow to heal completely with proper treatment and care.
The Bottom Line

By implementing various strategies and interventions, individuals can find relief from pain and inflammation while promoting healing and restoring function.

Whether it's through lifestyle modifications, such as adjusting activities and avoiding strain, or utilizing medical interventions like painkillers, physiotherapy, steroid injections, shockwave therapy, PRP injections, or even surgery in severe cases, there are options available to suit individual needs. While each approach may have its own advantages and considerations, the key is to remain optimistic and proactive in finding the right solution.

Consultation with healthcare professionals, such as general practitioners, physiotherapists, and surgeons, can provide valuable guidance and ensure personalized treatment plans. It is important to note that while some treatments offer short-term relief, ongoing research is being conducted to explore their long-term effectiveness.
What is Massage