Gay Massage in Tucson
If you are a Masseur and want to get listed in Tucson, you can sign up to offer gay massage.

Tucson, recognized for its desert landscapes, rich history, and a thriving arts scene, is the second-largest city in Arizona.

Located in the Sonoran Desert, Tucson boasts beautiful sunsets, the renowned University of Arizona, and a diverse culture. Importantly, Tucson has been a welcoming space for the LGBTQ+ community for years.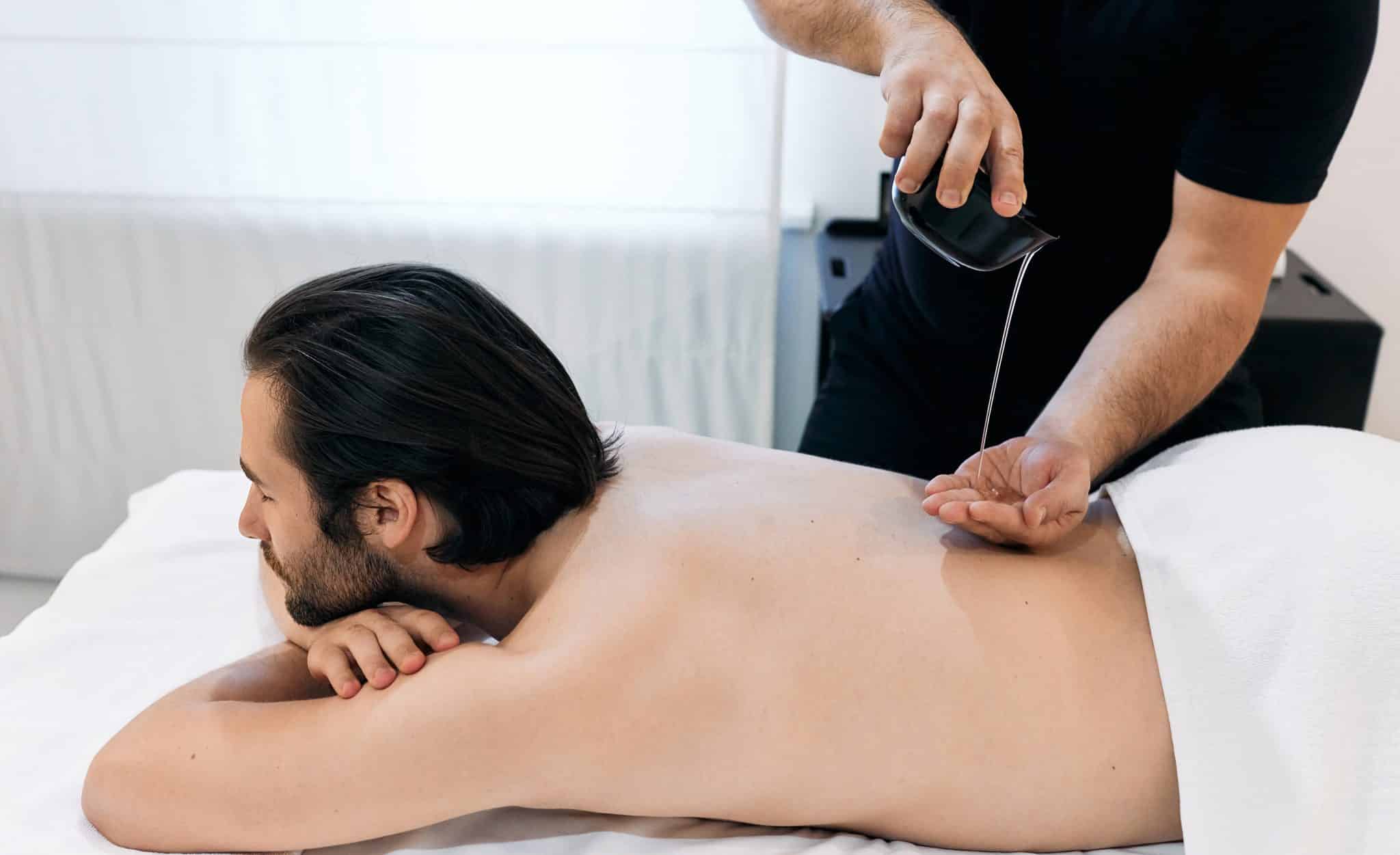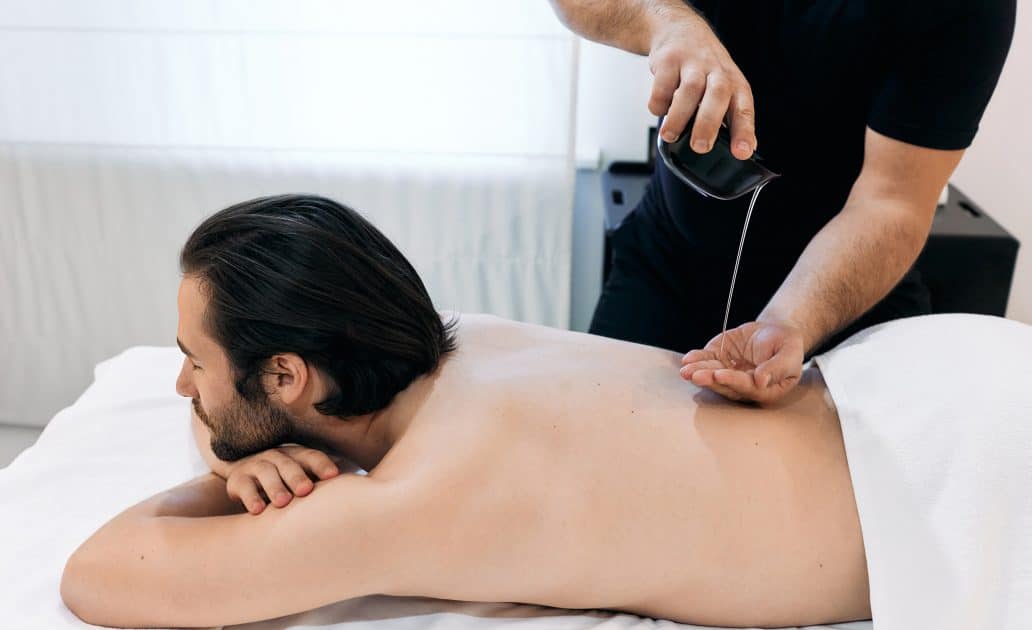 In this warm desert city, gay massage in Tucson offers an oasis of relaxation, ensuring that both residents and visitors find personalized services to meet their unique needs.
Blending the traditions of the Old West with modern amenities, Tucson promotes well-being in its unique desert style. In this backdrop, gay massage incorporates both time-tested and innovative techniques, offering treatments tailored specifically for the LGBTQ+ community.

To guarantee a superior massage experience in Tucson, it's essential to connect with licensed and skilled masseurs. Our platform guides you to some of the best therapists in the location, ensuring a memorable massage journey.
Best Gay Massage in Tucson
Tucson Massage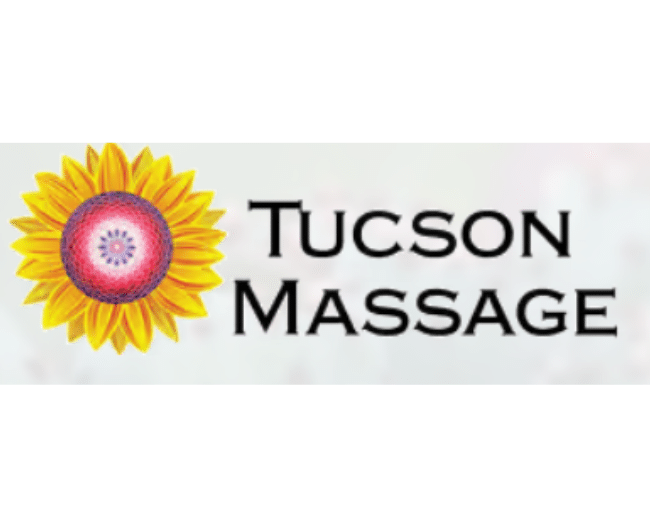 The Tucson Massage Company provides the Tucson community with intentional bodywork and massage. This isn't just about temporary relief but creating a lasting impact on people's well-being. Their ethos is rooted in the understanding that every individual, like the desert itself, thrives when given the right care.

They carry forward to be a bastion of healing and wellness. In a world that's increasingly driven by immediacy and superficiality, the Tucson Massage Company stands firm in its commitment to genuine, profound care. Their aim isn't just to serve but to elevate the concept of self-care into an art form.

| | |
| --- | --- |
| Areas of Expertise | Deep Tissue Massage, Hot Stone Massage, Myofascial Cupping, Prenatal Massage, Thai Massage, and Sports Massage |
| Exclusive Gay Massage | No |
| Experience | 10+ |
| In-Studio Amenities | Free Parking, Hot Towels, |
| Mobile Extras | Not Indicated |
| Rates for 1 Hour | $75 |
| In Call/Out Call | In Call/Out Call |
| License | (Yes) |
| Affiliations | No Affiliations Indicated |
| Hours | 10 AM-10 PM Everyday |
| Address | 5405 E Pima St, Tucson, AZ 85712, United States |
| Contact Tel: | (520) 333-0166 |
| Website: | www.tucsontranquiltouch.com |
Legendary Massage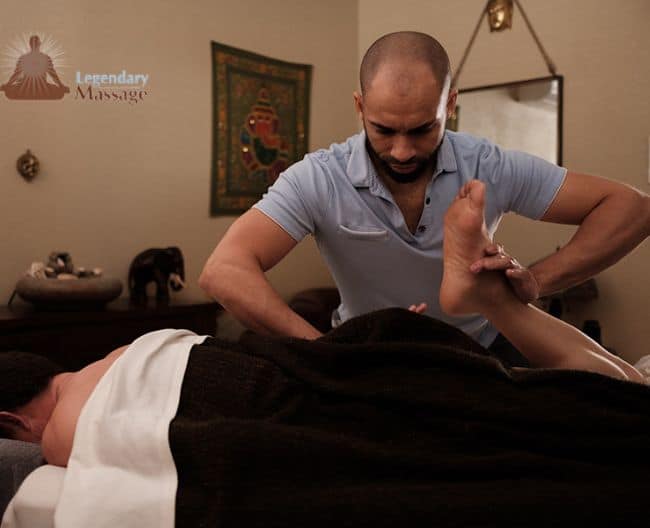 Areas of Expertise
Deep Tissue Massage, Swedish Massage, Sports Massage
Exclusive Gay Massage
No
Experience
5+
In-Studio Amenities
Hot Towels and Free Parking
Mobile Extras
Not Indicated
Rates for 1 Hour
$100
In Call/Out Call
In Call/Out Call
License
(Yes)
Affiliations
No Affiliations Indicated
Hours
Mon 9:00 PM – 6:30 PM
Tue 9:00 PM – 6:30 PM
Wed 9:00 PM – 6:30 PM
Thu 9:00 PM – 6:30 PM
Fri 9:00 PM – 6:30 PM
Address
300 N. Main, Suite 106 Tucson, AZ 85701
Contact Tel:
520-891-8381
Website:
jason@legendarymassage.com
Find Gay Massage by Type
Deep Tissue Massage
This type of massage therapy focuses on realigning deeper layers of muscles and connective tissue. It is particularly helpful for chronic aches and pains and contracted areas such as stiff neck and upper back, low back pain, leg muscle tightness, and sore shoulders.
You can get a Deep Tissue Massage at Tucson Massage Company and Legendary Massage.
Hot Stone Massage
In this type of massage, heated stones are placed on different areas around your whole body. Your therapist may hold a stone as they massage different parts of your body using Swedish massage techniques using gentle pressure. Sometimes cold stones are also used.
You can get a Hot Stone Massage at the Tucson Massage Company.
Myofascial Cupping
This is a form of trigger point therapy and myofascial release, which involves placing a cup on the skin and then creating a vacuum by suctioning out the air. The underlying tissue is raised, or sucked, partway into the cup.
You can get Myofascial Cupping at the Tucson Massage Company.

Prenatal Massage
This type of massage therapy is designed to relieve stress, decrease swelling, relieve aches and pains, and reduce anxiety and depression during pregnancy.
You can get a Prenatal Massage at the Tucson Massage Company.
Thai Massage
This is an ancient healing system that combines broad and targeted acupressure, stimulation, and manipulation of energy lines called sen and assisted yoga postures.
You can get a Thai Massage at the Tucson Massage Company.
Sports Massage
This is designed to prevent and treat injuries, improve flexibility, and enhance athletic performance. It can help muscle strain and aid recovery from workouts and injuries.
You can get a Sports Massage at both Tucson Massage Company and Legendary Massage.
Swedish Massage
This is a gentle type of full-body massage that's ideal for people who are new to massage, have a lot of tension, or are sensitive to touch. It can help release muscle knots, and it's also a good choice for when you want to fully relax during a massage.
You can get a Swedish Massage at the Legendary Massage.
FAQ
What are the rates for a 1-hour massage at these places?
The rate for a 1-hour massage at the Tucson Massage Company is $75, while at Legendary Massage it's $100.
What is a gay massage?
A gay massage is a massage service that caters specifically to the gay community, but it's open to everyone regardless of sexual orientation.
What if I'm not comfortable with a certain technique or pressure during the massage?
You should always communicate with your therapist about what feels good and what doesn't. They can adjust their techniques and pressure to ensure your comfort.
Can I choose my own therapist?
Yes, you can usually choose your own therapist based on their expertise and your personal preferences.
Are the massages at these places only for relaxation or can they also help with specific health issues?
The massages at these places are not just for relaxation. They can also help with specific health issues like chronic aches, pains, muscle tightness, and more.