Gay Massage in Scottsdale
If you are a Masseur and want to get listed in Scottsdale, you can sign up to offer gay massage.

Scottsdale is well-known for its desert scenery, thriving cultural scene, and outdoor activities. The city has a diverse range of leisure and health possibilities, including a strong homosexual massage scene.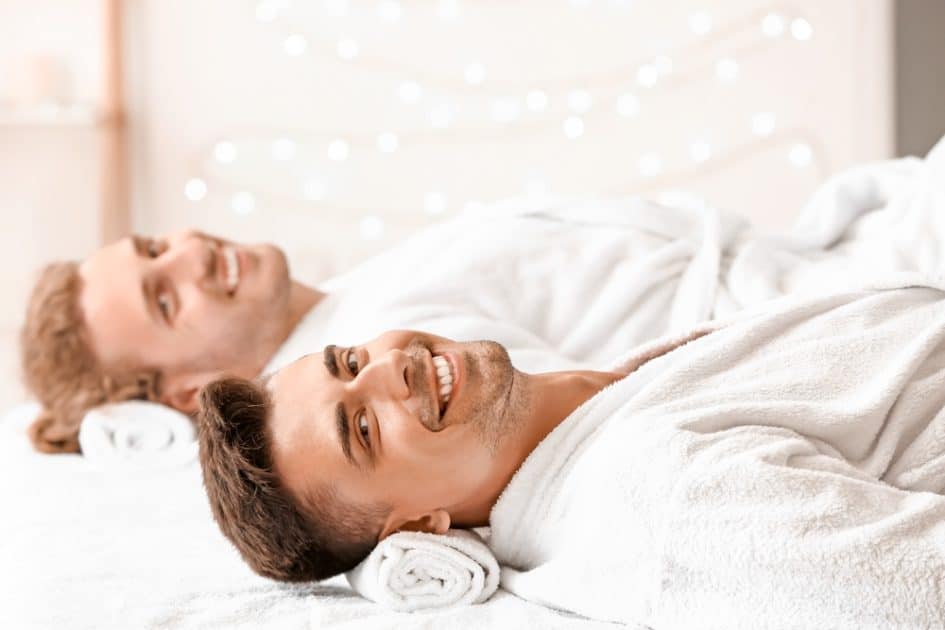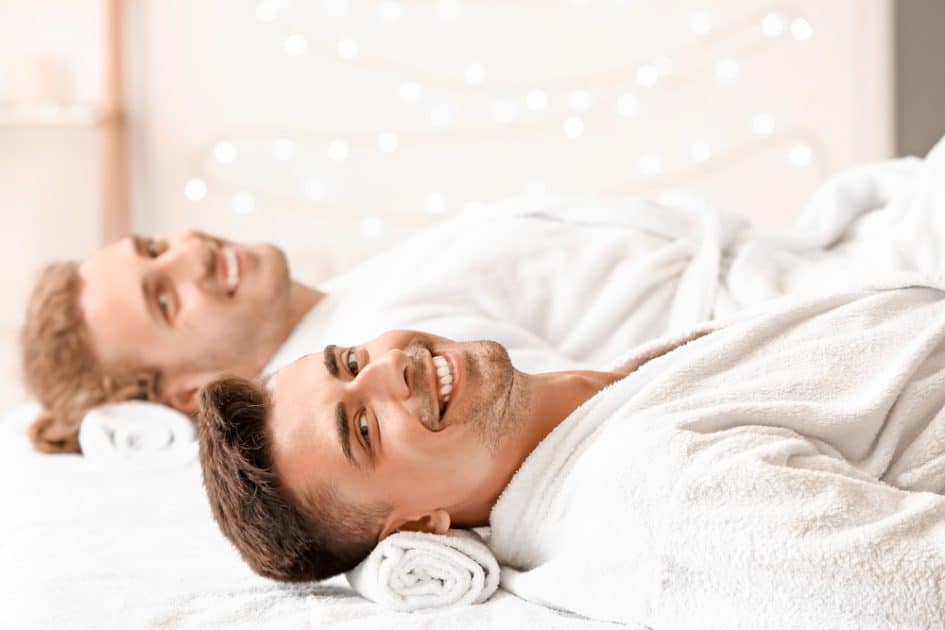 Scottsdale values community and openness, making it a friendly location for everyone. It is essential to find a trained and licensed massage therapist to ensure a good and happy encounter.

We want to give you the knowledge to connect with a qualified therapist in your place and safely explore Scottsdale's health services.

Scottsdale is ready to pamper you with a wonderful massage experience as well as some helpful pointers to get you started, from opulent resorts to modest spas in Old Town.



Best Gay Massage in Scottsdale

BodyWorkz



Our Arizona-licensed massage therapists have years of advanced training in various techniques, including therapeutic, myofascial, deep tissue, and sports massage. These methods can address numerous injuries and chronic pain conditions, including fibromyalgia.

Our treatments aim to enhance circulation, relax muscles, and boost overall well-being. Techniques involve stretching and manipulating muscles and tendons to increase flexibility and relieve pain, aiding in quicker recovery from injuries or reducing chronic pain levels.
Areas of Expertise
Therapeutic massage, Deep Tissue
Exclusive Gay Massage
No
Experience
20 years
In-Studio Amenities
Accepts Credit Cards, Accepts Insurance, Women-owned and Free Parking
Mobile Extras
Not Indicated
Rates for 1 Hour
$69
In Call/Out Call
In Call and Out Call
License
(Yes)
Affiliations
No Affiliations Indicated
Hours
Mon, Wed, Fri 9:00 am – 6:00 pm
Tues, Thurs 9:00 am – 1:00 pm
Address
2515 N. Scottsdale Rd, Suite 14, Scottsdale, AZ 85257
Contact Tel:
480-613-8828
Website
BodyWorkz
Dessert Bliss Massage


I believe in a balanced approach to massage, using a mix of targeted work and flowing techniques guided by the client's muscles and communication. Rather than causing pain, I focus on relieving stress in tight muscles by restoring fluid and oxygen. I eagerly await the chance to improve your daily life!

| | |
| --- | --- |
| Areas of Expertise | Swedish, Deep tissue, and Myofascial |
| Exclusive Gay Massage | No |
| Experience | 5 years |
| In-Studio Amenities | Foot scrub and Himalayan Salt Stones |
| Mobile Extras | Not Indicated |
| Rates for 1 Hour | $90 |
| In Call/Out Call | In Call |
| License | (Yes) |
| Affiliations | No Affiliations Indicated |
| Hours | By appointment |
| Address | 7315 N. Oracle Rd Suite 051, OroValley, Az 85704 |
| Contact Tel: | (520)685-7334 |
| Website: | Dessert Bliss Massage |
Types of Gay Massage in Scottsdale

Deep Tissue Massage

Utilizing slow and deliberate strokes, this technique reaches deep into the muscles and fascia to release chronic tension, improve posture, and enhance overall well-being.
You can get Deep Tissue Massage at BodyWorkz and Dessert Bliss Massage

Therapeutic Male Massage

A specialized approach designed specifically for men, blending therapeutic and relaxation techniques to create a uniquely comforting experience.

You can get Therapeutic Male Massage at BodyWorkz


Sports Massage

Specifically designed for athletes, this massage promotes flexibility, reduces fatigue, improves endurance, and helps prevent injuries.
You can get a Sports Massage at BodyWorkz

Swedish Massage

Employing a variety of techniques such as kneading, long gliding strokes, and friction, Swedish massage promotes relaxation and rejuvenation.
You can get a Swedish Massage at Dessert Bliss Massage


Myofascial Massage

Through stretching and manipulation, this therapy treats the connective tissues surrounding muscles, contributing to a more fluid movement and comfort.
You can get a Myofascial Massage at Bodyworkz


FAQ
What is a Gay massage, and how does it differ from other massages?
Gay massage is tailored specifically to the LGBTQ+ community but does not differ in techniques from other massages. It's about creating an inclusive and comfortable environment.
Are there specialized therapists for Gay massage in Scottsdale?
Yes, many therapists in Scottsdale specialize in Gay massage, ensuring a welcoming experience for LGBTQ+ clients.
Can I request a Gay massage even if I'm not part of the LGBTQ+ community?
Absolutely, Gay massage is open to anyone looking for a professional and respectful massage experience.
What should I expect from a Gay massage session in Scottsdale?
You can expect a professional and therapeutic massage in a non-judgmental and affirming environment, with techniques tailored to your specific needs.
How do I find reputable Gay massage therapists in Scottsdale?
Online directories, reviews, and community recommendations are good resources to find reputable Gay massage therapists in Scottsdale.
---
Featured Image: Shutterstock