Gay Massage in Oxford
If you are a Masseur and want to get listed in Oxford, you can sign up to offer gay massage.

Oxford, renowned for its academic excellence and vibrant culture, is an ideal destination for those seeking relaxation and rejuvenation through massage therapy.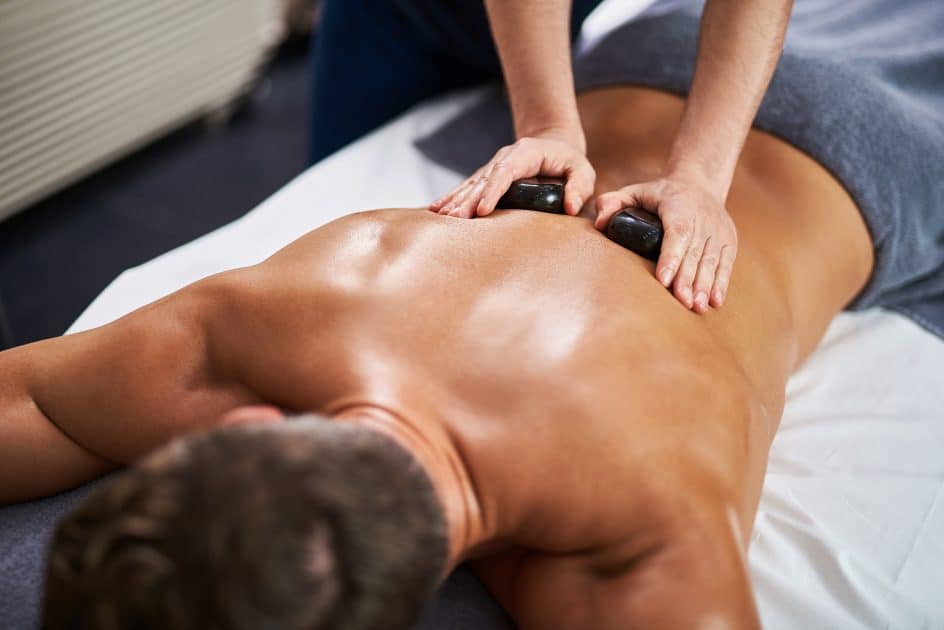 Massage therapy not only provides immediate relaxation but also contributes to long-term health benefits, including improved circulation, enhanced immune response, pain relief, and reduced muscle tension.

In Oxford, it's essential to ensure that your chosen massage therapist is licensed and trained to provide you with the best experience.

For a comprehensive directory of massage services in the USA and UK, explore Gay Friendly, where you can find the perfect fit for your relaxation needs.
Best Gay Massage in Oxford
Oxfordsensualmassage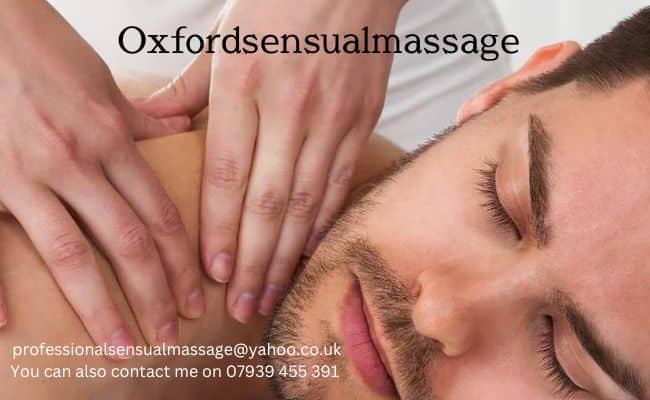 I am a professionally trained male holistic therapist with many different massage qualifications, from holistic and sports to Thai Yoga massage, and with many years of experience (15 years) often combining this with sensual erotic massage.

| | |
| --- | --- |
| Areas of Expertise | Holistic Massage, Thai Massage, and Sensual Erotic Massage. |
| Exclusive Gay Massage | No |
| Experience | 15+ |
| In-Studio Amenities | with free parking and buses into the city center leaving every 4 to 5 minutes |
| Mobile Extras | Not Indicated |
| Rates for 1 Hour | £70 |
| In Call/Out Call | In Call/Out Call |
| License | (Yes) |
| Affiliations | No Affiliations Indicated |
| Hours | 7 AM- 8 PM Everyday |
| Address | South East Oxford |
| Contact Tel: | 7939 455 391 |
| Website: | Oxfordsensualmassage |
Thy Spa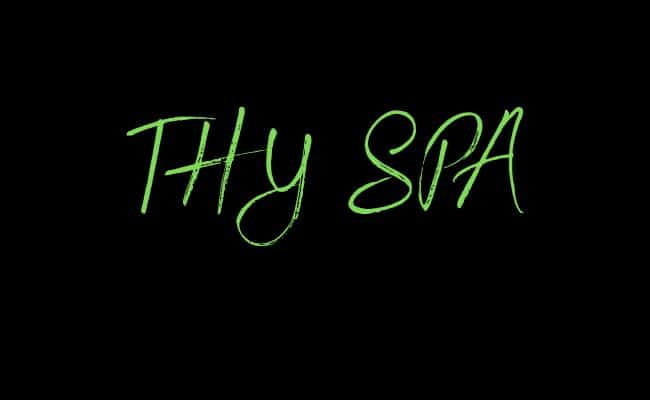 At THY Spa, we offer a unique and revitalizing massage experience that transcends traditional methods. Our massage, rooted in ancient traditions, embraces the absence of oils or lotions. Instead, it relies on a skillful combination of acupressure and stretching techniques, artfully employed by our therapists using their fingers, thumbs, elbows, arms, and feet.

This therapeutic approach targets the body's muscles, pressure points, and energy lines known as "Sen," effectively dissolving energy blockages and harmonizing the body's vital energies. The result is a profound release of muscle tension, a remarkable reduction in stress levels, and a significant enhancement in blood circulation.

Areas of Expertise
Oil Massage, Foot Massage, Thai Hot Compress Massage, Stone Massage, Pregnancy Massage
Exclusive Gay Massage
No
Experience
5+
In-Studio Amenities
Hot Towels and Free Parking
Mobile Extras
Not Indicated
Rates for 1 Hour
£75
In Call/Out Call
In Call
License
(Yes)
Affiliations
No Affiliations Indicated
Hours
Mon – Sat: 9:00am – 9:00pm
Sun: 9:00am – 7:00pm
Address
34 Cowley Rd, Cowley, Oxford OX4 1HZ
Contact Tel:
+44 1865 497 999
Website:
Thy Spa
Find Gay Massage by Type

Holistic Massage
Experience the healing power of holistic massage as provided properly by our highly trained therapist. This massage style promotes physical, mental, and emotional well-being by focusing on the total person.

You can get a Holistic Massage at Oxfordsensualmassage
Thai Massage
Immerse yourself in the ancient Thai massage practices. Our therapist's significant experience guarantees a revitalizing treatment that combines acupressure, stretching, and energy therapy to balance your body.

You can get a Thai Massage at Oxfordsensualmassage
Sensual Erotic Massage
This massage focuses on arousing the senses and stimulating the erogenous zones of the body. Sensual massage may be helpful and is not always sexual in nature. It focuses on the use of touch, breath, and movement to establish a strong sense of intimacy and connection between the therapist and the client.

You can get a Sensual Erotic Massage at Oxfordsensualmassage
Oil Massage
Oil massage is a relaxing method that involves rubbing and kneading the body with essential oils and massage oils. The oils offer the therapist a slick surface, allowing for smoother strokes while also providing therapeutic advantages from the essential oils themselves.
You can get an Oil Massage at Thy Spa
Foot Massage
A foot massage that focuses entirely on the feet and targets particular pressure points, muscles, and tissues. Foot massage is tied to reflexology in some cultures, where each area of the foot correlates to a specific organ or section of the body.

You can get a Foot Massage at Thy Spa
Thai Hot Compress Massage
A traditional Thai massage technique in which therapists utilize warm herbal bags (compresses) to massage the body. The heat, in conjunction with the organic herbs contained within the compress, provides a variety of medicinal advantages.

You can get a Thai Hot Compress Massage at Thy Spa
Stone Massage
Heated or cooled stones are put on certain areas of the body or utilized as massage instruments in this massage method. Heat may thoroughly relax and loosen up stiff muscles, allowing the therapist to operate on them more effectively.

You can get a Stone Massage at Thy Spa


Pregnancy Massage
This massage is specifically intended for pregnant ladies and focuses on the special requirements of expecting moms. It seeks to alleviate typical pregnant discomforts such as backaches, leg cramps, and edema.

You can get a Pregnancy Massage at Thy Spa


FAQ

What is a Gay Massage?
A gay massage refers to a massage service, either therapeutic or sensual, offered to the gay community, but can be inclusive of all regardless of sexual orientation.
Are Gay Massages strictly for gay individuals?
No, gay massages are for anyone who feels comfortable with a male therapist, regardless of sexual orientation.
How much does a Gay Massage in Oxford typically cost?
Prices vary, but based on the examples provided, a 1-hour session ranges from £70 to £75.
Do Gay Massages in Oxford offer any specialized treatments?
Yes, depending on the provider, there are various treatments like Holistic Massage, Thai Massage, and Sensual Erotic Massage.
Are Gay Massage services in Oxford licensed?
Yes, reputable services, like those mentioned, are licensed.
---
Featured Image: Shutterstock