Gay Massage in Long Beach
If you are a Masseur and want to get listed in Long Beach, you can sign up to offer men for men massage.

Long Beach, California, nestled comfortably between Los Angeles and Orange County, stands out as a unique blend of urban sophistication and beach town charm.

With a rich maritime heritage, a flourishing arts scene, and miles of beautiful coastline, Long Beach is a desirable destination for travelers and a beloved home to its residents. Long Beach, a coastal city in southern California, is a warm haven for those seeking a relaxing and therapeutic gay massage.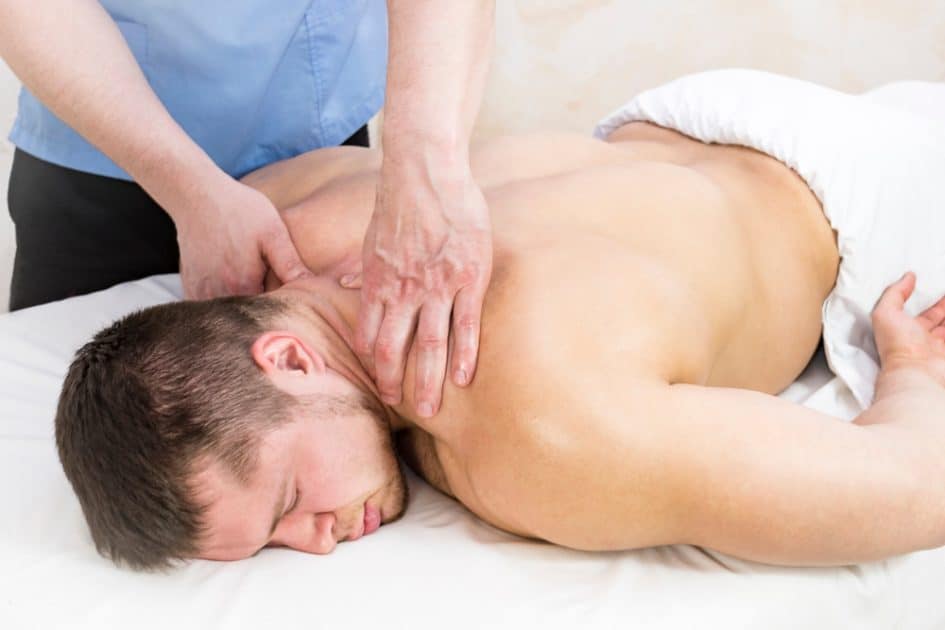 The city's vibrant gay community makes it a welcoming place for members of the LGBTQ+ community.

Whether you are a local or a tourist, Long Beach has an array of professional and licensed masseurs to cater to your preferences. From relaxing Swedish massages to more intense deep tissue work, you can find a masseur who fits your needs.

If you're looking for masseurs in other places or need some useful tips to enhance your massage experience, you're in the right place at Gay Friendly.
Best Gay Massage in Long Beach
Strong Army Hands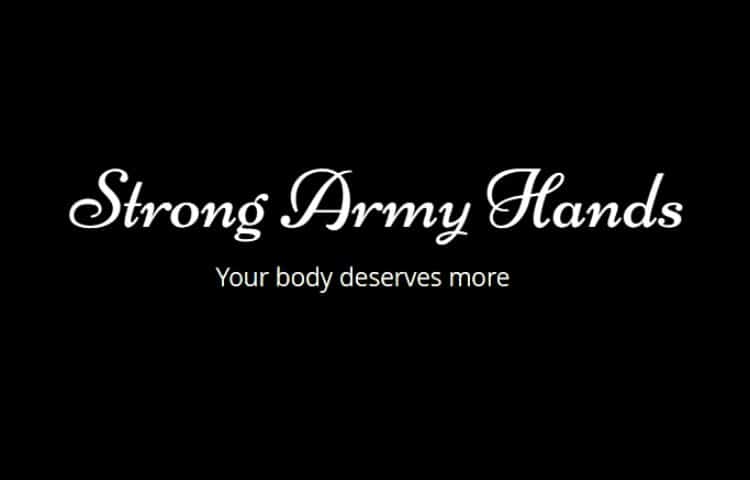 As a Certified Massage Therapist, I am pleased to offer premium massage services in a meticulously maintained private studio. Equipped with a professional massage table, pristine linens, and a shower facility, I ensure that each session meets the highest standards of hygiene and comfort.

Located within my residence, the studio is designed to provide both relaxing and invigorating massage experiences.

For an enhanced therapeutic experience, I utilize a premium heated massage gel and incorporate a range of modalities, including Swedish, Hot Stone, and Trigger Point techniques. Additionally, I offer Aromatherapy options to further elevate your massage session.
Areas of Expertise
Foot Massage, Hot Stone Massage, and Sensual Massage
Exclusive Gay Massage
Yes
Experience
5+
In-Studio Amenities
Music, Candles, Salt Lamp, Heated Table etc…
The Massages(s) is tailored to your specifications and No Two are Alike.
Mobile Extras
For Any Service Add $40
Rates for 1 Hour
$80
In Call/Out Call
In Call/Out Call
License
(Yes)
Affiliations
No Affiliations Indicated
Hours
24 Hours
Address
723 Gaviota Ave Long Beach, CA 90813
Contact Tel:
1-562-826-3930
Website:
Strong Army Hands
BodyWork Masseur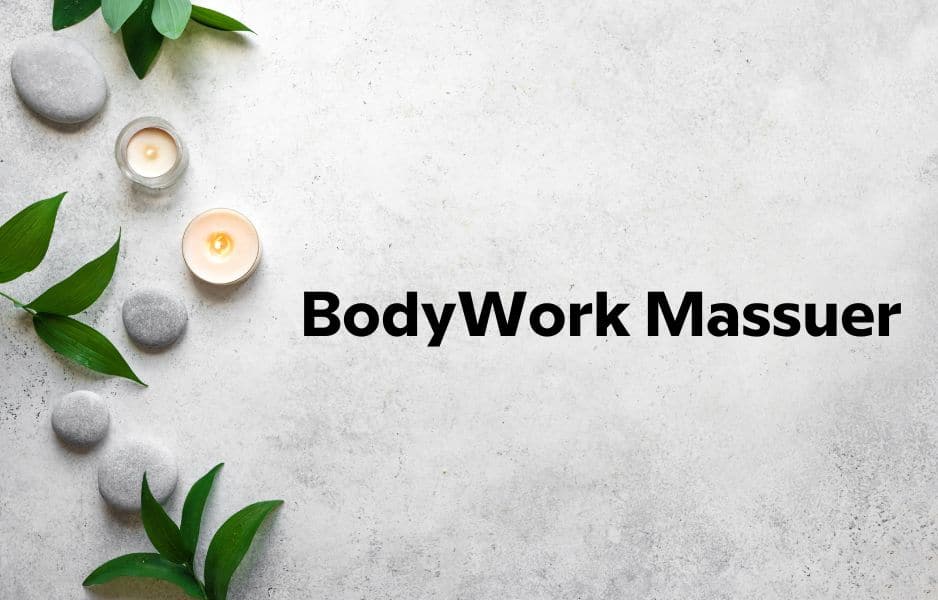 In the sanctuary of BodyWork Masseur, I offer a harmonious fusion of relaxation and deep-tissue techniques designed to dissolve tension and restore vitality.

My approach is akin to a symphony of touch – rhythmic, flowing, and meticulously orchestrated. Utilizing a ballet of hands, knuckles, forearms, and elbows, I seamlessly connect one area of your body to the next, ensuring an encompassing sensory journey.

| | |
| --- | --- |
| Areas of Expertise | Deep Tissue Massage |
| Exclusive Gay Massage | Yes |
| Experience | 15 years |
| In-studio amenities: | In Call Only |
| Mobile extras: | Not Indicated |
| Rates for 1 Hour | $145 (In Call) |
| In Call/Out Call | In Call |
| License | (Yes) |
| Affiliations | No Affiliations Indicated |
| Hours | By Appointment Only |
| Address | 4109 N Viking Way Unit – C Entrance behind the building, 4109 N Viking Way, Long Beach, CA 90808, |
| Contact Tel: | (323) 763-0993 |
| Website: | BodyWork Masseur |
Body Work Clinic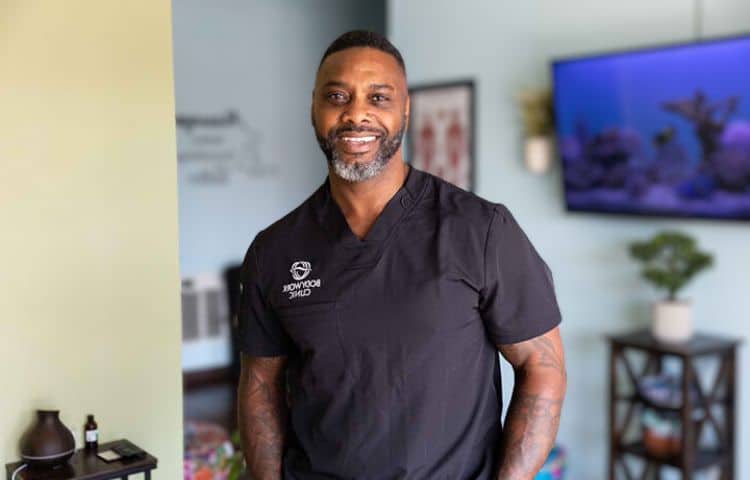 At BodyWork Clinic, you may go on a journey of healing, regeneration, and tranquillity. We are devoted to improving your well-being one precisely planned session at a time. Our sanctuary is eagerly anticipating your arrival and ready to provide you with an unmatched healing experience.
Entrust your care to our qualified massage therapists, who excel at providing holistic bodywork adapted to your specific requirements.
Our therapies are meant to address both physical discomfort and emotional stress, whether it's to relieve tension, reduce pain, or simply immerse in quiet relaxation.
Areas of Expertise
Manual Lymphatic Drainage, Sports Massage, and Therapeutic Massage
Exclusive Gay Massage
Yes
Experience
5+
In-studio amenities:
Provides a private, judgment-free, therapeutic and inclusive
environment to help you heal your body from the inside out.
Mobile extras:
Not Indicated
Rates for 1 Hour
Not Indicated
In Call/Out Call
Call to schedule your appointment
License
Monday-Sunday
9 AM- 9 PM
Affiliations
No Affiliations Indicated
Hours
Monday-Sunday
9 AM- 9PM
Address
1015 E 4th St, Long Beach, CA 90802, United States
Contact Tel:
+15628504800
Website:
Body Work Clinic
Find Massage by Type
Foot Massage

This is more than just a rub of the feet. Specialized techniques are employed to not only relax the feet but also alleviate pain and discomfort. By targeting specific pressure points on the feet, reflexology is often integrated into foot massages to offer benefits to other parts of the body as well.
You can get a Foot Massage at Strong Army Hands
Hot Stone Massage

This is a therapeutic massage technique wherein warmed stones are strategically placed on different parts of the body. The heat from the stones relaxes tightened muscles, enabling the therapist to reach deeper muscle layers for a more thorough massage.
You can get a Hot Stone Massage at Strong Army Hands and Stress Relief by Keilor
Sensual Massage

Focused on forming a deep, personal connection between the therapist and client, a sensual massage involves light, flowing strokes that aim to heighten the senses and promote relaxation. Note that this is a legitimate form of massage and does not imply inappropriate or illegal services.
You can get a Sensual Massage at Strong Army Hands
Deep Tissue Massage

Using deliberate strokes and deep pressure, this massage targets the inner layers of muscles and connective tissues. It's especially beneficial for chronic pain or muscle tension.
You can get a Deep Tissue Massage at BodyWork Masseur
Sports Massage

Aimed primarily at athletes, this massage addresses the physical strains that result from repetitive sporting movements. It aids in muscle recovery, flexibility, and injury prevention.
You can get a Sports Massage at Body Work Clinic
Manual Lymphatic Drainage (MLD)
Manual Lymphatic Drainage is a specialist massage method that aims to improve the natural drainage of the lymphatic system, which is critical to our immune system's function. This gentle, rhythmic massage method uses precise hand movements and pressure to encourage lymph flow, assisting with the evacuation of waste materials and excess fluid from the body.
You can get a Manual Lymphatic Drainage (MLD) at Body Work Clinic
Therapeutic Massage
Therapeutic massage is used to alleviate chronic muscular tension, improve circulation, and relieve pain. This massage tries to restore equilibrium to the musculoskeletal system by combining various modalities according to the client's demands.
FAQ
Are there any age restrictions for gay massages in Long Beach?
Most therapists require clients to be 18 or older, but it's advisable to check specific age policies.
Is aromatherapy offered during sessions?
Some therapists integrate aromatherapy for an enhanced massage experience.
Are the massage studios in Long Beach LGBTQ+ friendly?
Many studios in Long Beach prioritize inclusivity and create a welcoming environment for all.
Are gay massages in Long Beach exclusively for gay individuals?
No, they cater to the entire LGBTQ+ spectrum and heterosexual clients as well.
How long is a typical session?
Sessions usually last between 60 to 90 minutes, but different durations may be available.
---
Featured Image: Shutterstock