Gay Massage in Cabo San Lucas, MX

If you are a Masseur and want to get listed in Cabo San Lucas, you can sign up.

Cabo San Lucas, renowned for its stunning beaches, world-class resorts, and vibrant nightlife, also embraces a welcoming and inclusive community. Amidst the backdrop of its beautiful coastline and the Arch, Cabo offers an evolving gay massage scene for those seeking relaxation and rejuvenation.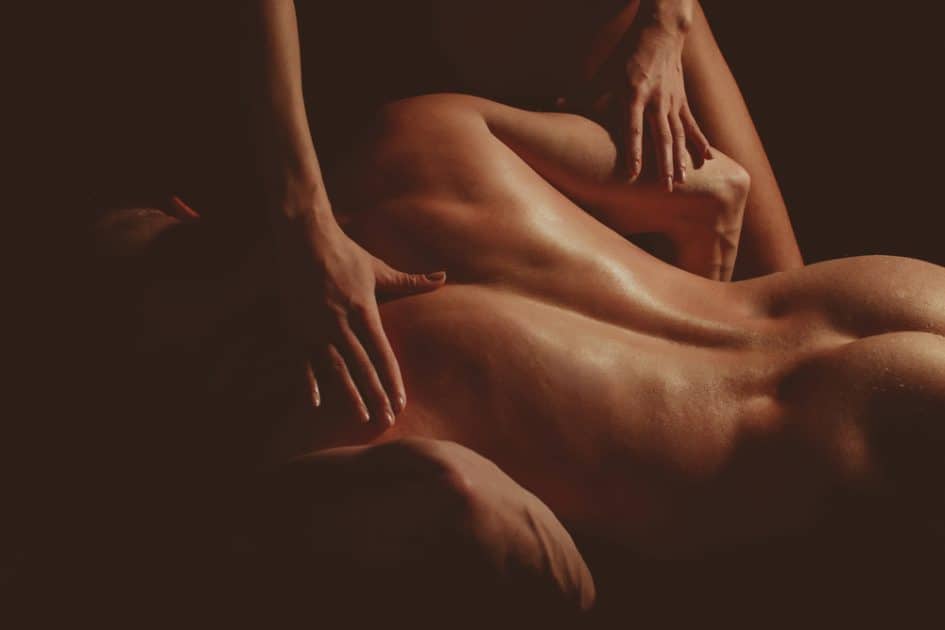 Before stepping into a spa or massage center in this sunny paradise, it's imperative to ensure your chosen massage therapist is licensed or has a sterling reputation. We are here to offer you the information needed to select the best massage service, ensuring a safe and pleasurable experience.

From the bustling marina to the tranquil beaches of Playa del Amor, Cabo provides a plethora of experiences, promising both relaxation and adventure.


Best Massage in Cabo San Lucas

Gay Wellness


My massage therapy services are provided with the highest commitment and professionalism. I am completely devoted to offering individualized sessions that respond to individual requirements, having vast experience and competence in Deep Tissue, Swedish, and Aromatherapy treatments.

My studio, located in the center of Cabo San Lucas, is designed to provide each client with a relaxing and renewing experience. For those who prefer the privacy of their own home, I also provide mobile massage treatments, complete with a table, brought to your home or hotel.

Areas of Expertise
Deep Tissue, Swedish Massage, and Aromatherapy
Exclusive Gay Massage
No
Experience
10 years
In-Studio Amenities
Music, Shower, and Free Parking
Mobile Extras
Not Indicated
Rates for 1 Hour
$100
In Call/Out Call
In Call and Out Call
License
Yes
Affiliations
No Affiliations Indicated
Hours
Not Indicated
Address
Cabo San Lucas, Baja California Sur
Mexico
Contact Tel:
+(52) 1 62417 5550
Website:
Male Massage by Eduardo
JustineTime Massage


JustinTime Massage, located in the scenic environment of Cabo San Lucas, stands out not just as a spa, but also as a group of expert professionals. Our qualified therapists stress a careful, professional approach to provide dramatic therapeutic benefits for our clients—covering their body, mind, and spirit holistically.


Our treatments are a carefully crafted combination of therapeutic and relaxation techniques, ensuring that every client leaves feeling calm and refreshed.

Areas of Expertise
Couple's massage, Deep Tissue Massage, Sports Massage, Lymphatic Massage, and Reflexology.
Exclusive Gay Massage
No
Experience
14+
In-Studio Amenities
Not Indicated
Mobile Extras
Not Indicated
Rates for 1 Hour
$40 USD
In Call/Out Call
In Call and Out Call
License
(Yes)
Affiliations
No Affiliations Indicated
Hours
Monday- Sunday
8:00 AM – 8:00 PM
Saturday
8:00 AM – 2:30 AM
Address
Camino real Paseo de la marina Colonia el Medano 23453 San lucas, B.C.S. Mexico
Contact Tel:
(624) 132-2283
Website:
Justitime massage
Healing Lam


Our customized massage treatment is a complex combination of Tantric massage's underlying principles, beautifully combined with Tui-Na, Swedish, and sensually nourishing methods.

The first portion of the session is dedicated to identifying and removing any hidden physical or emotional barriers, effectively putting you into a calm, receptive state of being. This lays the foundation for a more in-depth investigation of sensuality and Tantric inquiry.

| | |
| --- | --- |
| Areas of Expertise | Tui-Na, Swedish, sensual & erotic styles, Lingam massage and Prostate massage |
| Exclusive Gay Massage | No |
| Experience | 15 years |
| In-Studio Amenities | Not Indicated |
| Mobile Extras | Not Indicated |
| Rates for 1 Hour | Not Indicated |
| In Call/Out Call | In Call and Out Call |
| License | (Yes) |
| Affiliations | No Affiliations Indicated |
| Hours | every day from 9:00 A.M – 9:00 PM |
| Address | Puerto Vallarta, Mexico |
| Contact Tel: | +52 3223731446 |
| Website: | HealingLam |
Find Gay Massage by Type

Swedish Massage

Using gliding strokes in the path of blood returning to the heart, this traditional technique of massage induces relaxation and enhances blood circulation.
You can get a Swedish Massage at Healing Lam and Gay Wellness


Deep Tissue Massage

Targeting the inner layers of muscles, tendons, and fascia, this technique aims to alleviate chronic muscle tightness and tension.
You can get a Deep Tissue Massage at JustineTime Massage and Gay Wellnes


Sports Massage:
Tailored for athletes, this type of massage focuses on areas of the body that are overused and stressed from repetitive and aggressive movements.
You can get a Sports Massage at JustineTime Massage


Reflexology

Based on the premise that certain parts of the foot correspond to organs and systems in the body, practitioners use finger pressure and techniques to stimulate specific points on the feet to promote internal healing.
You can get a Reflexology at JustineTime Massage


Prenatal Massage

Specifically designed for pregnant women, this massage aids in relieving common pregnancy discomforts and promoting fetal well-being.
You can get a Prenatal Massage at Healing Lam


Aromatherapy Massage

Aromatherapy, which incorporates the use of essential oils into the massage process, tries to target particular requirements such as relaxation, cleansing, or even mood enhancement.
You can get Aromatherapy at Gay Wellness


Lymphatic Drainage

Using a specific amount of pressure and rhythmic circular movements, this technique aims to stimulate the lymphatic system, helping to rid the body of toxins and waste materials.
You can get Lymphatic Drainage at Healing Lam
FAQ

Is gay massage in Cabo San Lucas legal and accepted?
Yes, gay massage services are legal in Cabo San Lucas. The city is known for its progressive attitude, and the LGBTQ+ community is well-accepted, making it a safe and welcoming destination for all visitors.
Can I find specialized gay massage parlors in the city?
While Cabo San Lucas has numerous massage parlors, not all specifically advertise as "gay massage parlors." However, many therapists offer inclusive services and cater to clients regardless of their sexual orientation. It's always a good idea to check reviews or ask for recommendations to find a suitable place.
Are outcall services available?
Yes, many therapists in Cabo San Lucas offer outcall services, bringing the massage experience to your hotel or residence. It's advisable to book in advance and ensure the therapist is certified and reputable.
How do I ensure a professional and respectful experience?
When seeking a gay massage in Cabo, it's essential to choose certified therapists or reputable establishments. Reading online reviews, checking credentials, and communicating your preferences and boundaries beforehand can ensure a respectful and professional experience.
What are the average rates for gay massage in Cabo San Lucas?
The rates can vary based on the type of massage, duration, and therapist's expertise. On average, a one-hour massage session can range from $40 to $100 USD, with specialized or luxury services potentially costing more.
---
Featured Image: Shutterstock