Gay Massage in Cincinnati, OH
Sign up to list your gay massage services for Cincinnati clients.

Cincinnati, the Queen City, offers a unique combination of urban energy and historic charm. Cincinnati, known for its architecture, cultural culture, and love of baseball, is now creating a reputation for itself in the homosexual massage and wellness industry.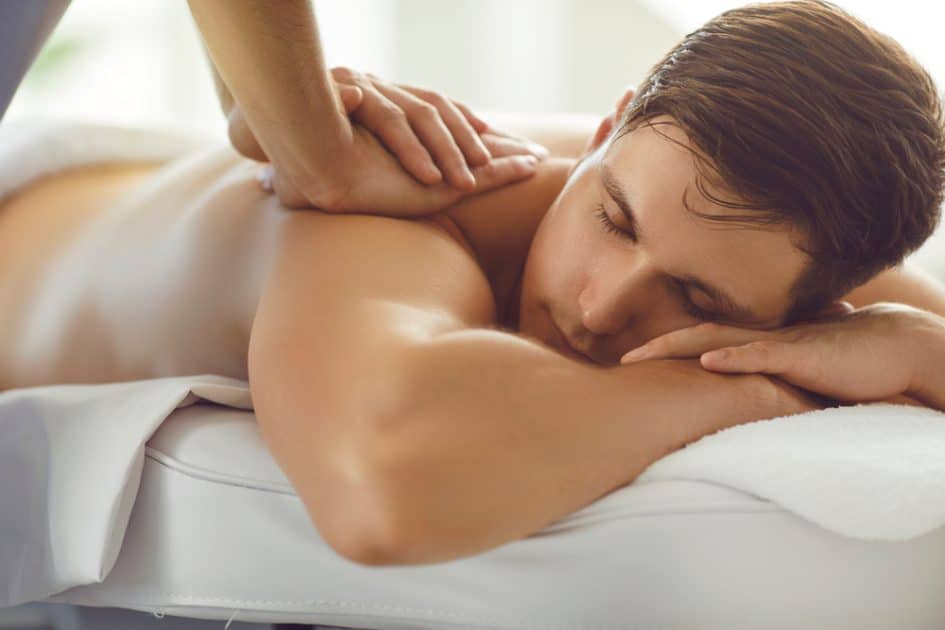 The spirit of inclusion and diversity in Cincinnati is as deep as the Ohio River. It is critical to conduct research and verify that your massage therapist is licensed and recognized.

We want to provide you with the knowledge you need to locate the best massage therapist and navigate life safely.

Cincinnati, from the historic Over-the-Rhine area to the vibrant Fountain Square, promises to rejuvenate both the body and the soul.

Best Gay Massage in Cincinnati

Exclusively Male Massage!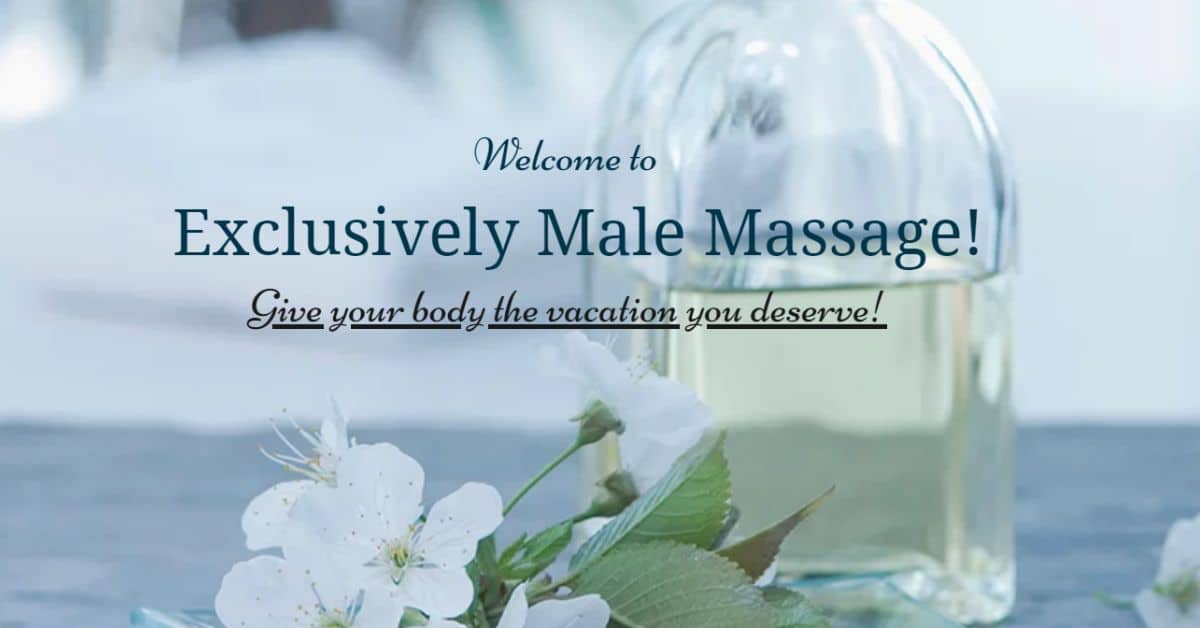 My massage style is both rhythmic and contemplative, with the goal of providing an unsurpassed relaxation experience. My major goal is to carefully listen to each client's individual needs, ensuring they are completely immersed in a state of peace and comfort during their session.

Set inside the calm boundaries of my home, my studio provides a serene ambiance that allows guests to feel entirely at ease and revitalized during their session.

| | |
| --- | --- |
| Areas of Expertise | Aromatherapy and Reiki Massage |
| Exclusive Gay Massage | No |
| Experience | Not Indicated |
| In-Studio Amenities | Not Indicated |
| Mobile Extras | Not Indicated |
| Rates for 1 Hour | $60 |
| In Call/Out Call | In Call/Out Call |
| License | (Yes) |
| Affiliations | No Affiliations Indicated |
| Hours | Book Schedule |
| Address | Not Indicated |
| Contact Tel: | 513-226-5971 |
| Website: | Exclusively Male Massage! |
Spavia Rookwood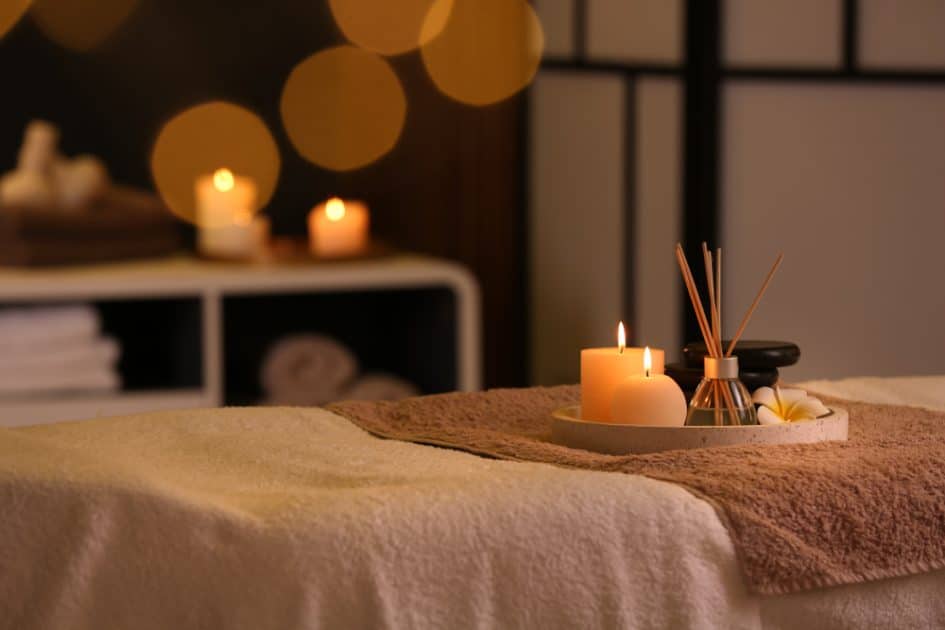 At Spavia Rookwood, we focus on your specific wants and preferences, delivering a personalized spa experience. Our expert therapists and estheticians are genuinely devoted to your well-being, and each treatment is delivered with unrivaled accuracy and professionalism.

Begin your trip to serenity in our calm Spavia retreat room, where each visitor is lavished with a luxurious spa robe, comfy sandals, and a warmed aromatherapy neck pillow, laying the groundwork for unsurpassed relaxation.
Areas of Expertise
Couples Massage, Chair Massage, Deep Tissue, Salt Stone Massage, and Sports Massage
Exclusive Gay Massage
No
Experience
Not Indicated
In-Studio Amenities
Not Indicated
Mobile Extras
Not Indicated
Rates for 1 Hour
$99
In Call/Out Call
In Call/Out Call
License
(Yes)
Affiliations
No Affiliations Indicated
Hours
Monday- Friday
10 am to 8 pm
Saturday: 9 am to 6 pm
Sunday: 11 am to 6 pm
Address
3825 Edwards Rd #106, Cincinnati, OH 45209
Contact Tel:
513.795.1888
Website:
Spavia Rookwood
Find Gay Massage by Type

Deep Tissue Massage
This approach focuses on the muscles' and connective tissues' inner layers. It is very effective for persistent aches and pains including stiff neck, upper back pain, lower back discomfort, leg muscle tightness, and aching shoulders. Deep tissue massage is used to treat a number of physical conditions by applying deep finger pressure and slow, firm strokes.
You can get a Deep Tissue Massage at Spavia Rookwood and The Hands Of A True Healer


Lomi Lomi Style
Lomi Lomi (or "loving hands" massage) originated in Hawaii and is more than simply a physical experience. It also represents mental and emotional rest. The therapist employs forearms, elbows, and hands in continuous, flowing motions to promote circulation and reduce muscular tension.
You can get Lomi Lomi Massage at The Hands Of A True Healer


Shiatsu Massage
A traditional Japanese therapy based on the same principles as acupuncture. In Shiatsu, the therapist applies pressure using their fingers, thumbs, and palms in a continuous rhythmic sequence. It promotes emotional and physical calm and relaxation, while also helping to relieve internal maladies and promote overall well-being.
You can get a Shiatsu Massage at The Hands Of A True Healer


Effleurage
A foundational element in Swedish massage, effleurage involves long, gliding strokes using the palms, thumbs, or fingertips. It's used primarily to warm up the muscle and is both therapeutic and relaxing.


Aromatherapy
Utilizes essential oils extracted from herbs, flowers, and fruits to naturally enhance well-being. These aromatic oils can be either applied directly to the skin or diffused into the air. The scents from these oils can stimulate brain function, and when absorbed into the bloodstream can promote whole-body healing.
You can get Aromatherapy at Exclusively Male Massage!
Reiki Massage
Combining Reiki and traditional massage, this technique promotes energy balance and muscle relaxation. It's a holistic treatment targeting the body, mind, and spirit.
You can get Reiki Massage: at Exclusively Male Massage!


Chair Massage
Done in a specialized chair, this quick method targets high-tension areas like the neck, shoulders, and back. Ideal for on-the-go relaxation without needing to undress.
You can get Chair Massage at Spavia Rookwood


Salt Stone Massage
Using warmed Himalayan salt stones, this massage offers relaxation combined with the detoxifying benefits of mineral-rich salt, enhancing blood circulation and reducing inflammation.
You can get a Salt Stone Massage at Spavia Rookwood
Sports Massage
Tailored for athletes, this massage improves flexibility, reduces muscle soreness, and promotes faster recovery. Beneficial for both professionals and recreational sports enthusiasts.
You can get a Sports Massage at Spavia Rookwood
FAQ
What differentiates a gay massage from other massage types in Cincinnati?
A gay massage primarily offers an inclusive, non-judgmental environment tailored to the LGBTQ+ community, ensuring comfort and understanding for all clients.
Are the therapists specialized in specific massage techniques?
Yes, many gay massage therapists are skilled in various techniques, such as Reiki, deep tissue, and more, to offer a range of experiences tailored to client needs.
Is discretion assured for clients seeking gay massage in Cincinnati?
Absolutely. Respect for client privacy and discretion is paramount. Personal details and appointment records are kept confidential.
How do I ensure that the massage therapist is certified and professional?
It's recommended to check the therapist's credentials, read client reviews, and consult their affiliated massage platforms or websites for authenticity.
Can I request specific customization or address particular concerns during a session?
Yes, most therapists encourage open communication to tailor the session to your comfort level and address any specific needs or concerns.
---
Featured Image: Aleks Gudenko/Shutterstock