Gay Massage in Baltimore
If you are a Masseur and want to get listed in Baltimore, you can sign up to offer gay massage.

Baltimore, affectionately known as Charm City, is renowned for its historic neighborhoods, cultural districts, and picturesque Inner Harbor. A fusion of rich history and modern influence, Baltimore offers a sense of belonging with its diverse communities, including a vibrant LGBTQ+ scene.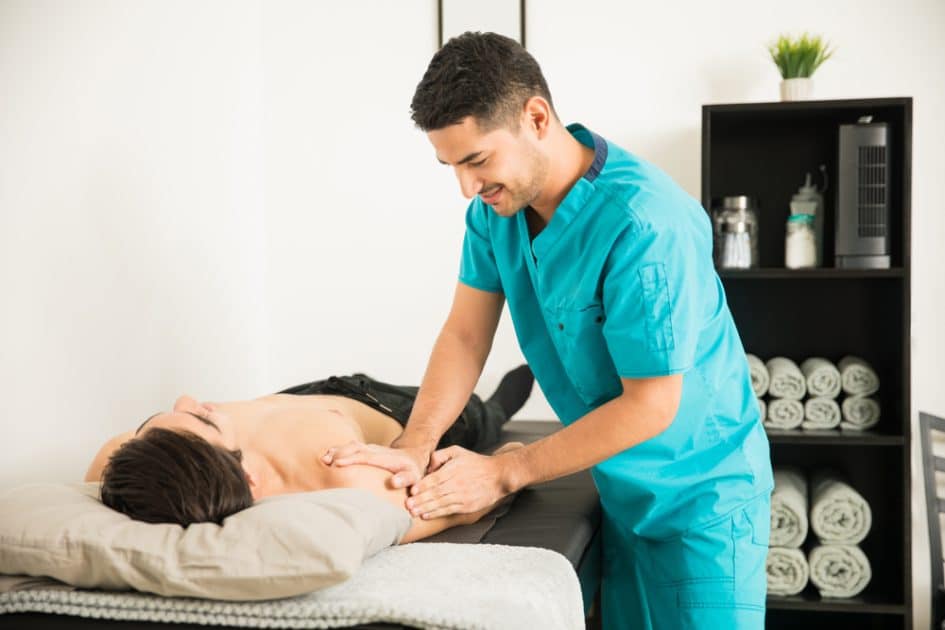 The city of Baltimore has always been a nexus of traditional and innovative practices when it comes to health and wellness. Among these, massage therapies have carved a niche for themselves, blending established techniques with customized approaches for the LGBTQ+ community.

It's vital when seeking a personal and comfortable experience to connect with a masseur who is both licensed and experienced in Baltimore.

For those expanding their travels beyond Baltimore, our list of locations can guide you to adept masseurs elsewhere. Moreover, we also provide insights to elevate your massage experience.
Best Gay Massage in Baltimore
Healing Arts by Terry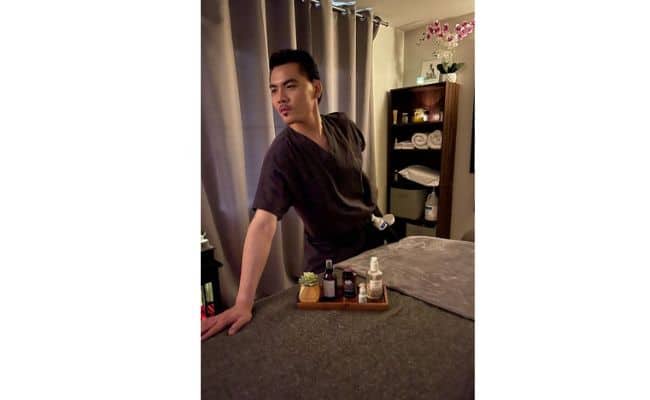 We pride ourselves on fostering an inclusive environment, welcoming individuals of all nationalities, ages, and religious backgrounds. Our goal is to provide you with holistic wellness, ensuring relaxation, positive energy, and overall well-being.

Our comprehensive services encompass a head-to-toe full body massage, crafted meticulously to enhance both your inner and outer well-being. Prioritize your health and well-being. We look forward to seeing you soon.

Areas of Expertise
Aromatherapy, Deep Tissue Massage, Reflexology, Thai Massage
Exclusive Gay Massage
Yes
Experience
7+
In-Studio Amenities
Bottled Water, Candles, Heated Massage Table, Hot Towels, Massage Table, Music, Shower
Mobile Extras
Aromatherapy Enhanced, Candles, Heated Massage Table, Hot Towels, Massage Table, Music
Rates for 1 Hour
$210
In Call/Out Call
In Call/Out Call
License
(Yes)
Affiliations
National Certification Board for Therapeutic Massage & Bodywork
Hours
(Everyday)
9 AM to 9 PM
Address
Light ST. & Light ST.Baltimore, MD 21230 Mobile services within 10 miles
Contact Tel:
702-983-6197
Website:
Healing Arts by Terry
Simple Wellness Spa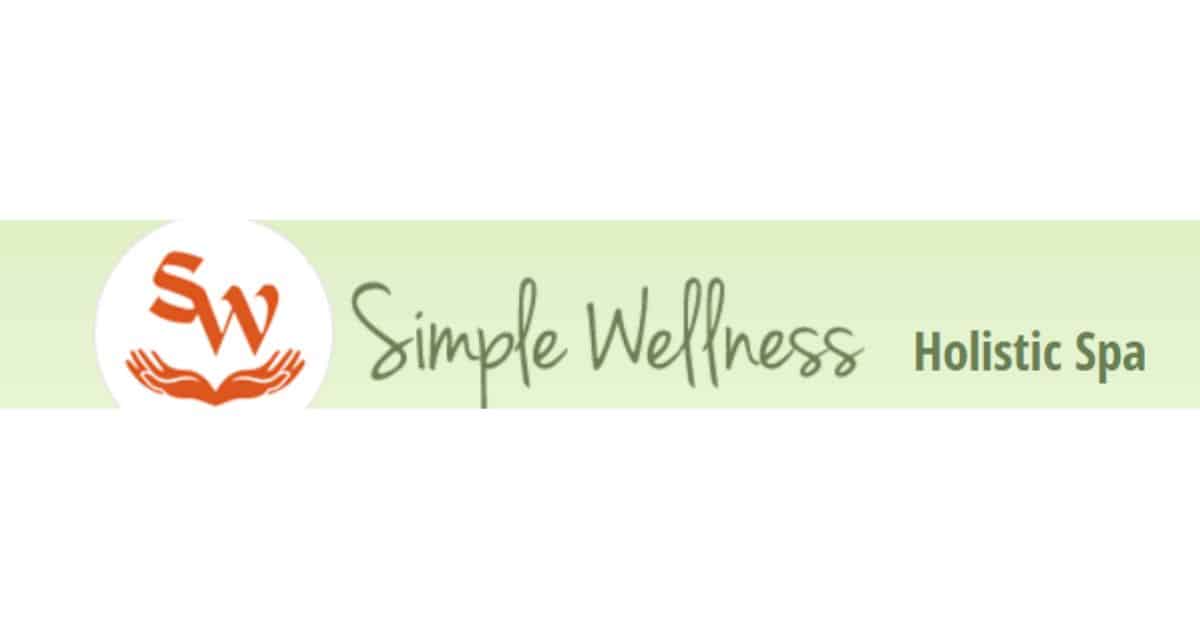 | | |
| --- | --- |
| Areas of Expertise | Chair Massage, Aromatherapy, Sports Massage and Couples Massage |
| Exclusive Gay Massage | No |
| Experience | 7+ |
| In-Studio Amenities | Automatically Includes Hot Towels and Your Choice of Stone Therapy or Aromatherapy |
| Mobile Extras | Not Indicated |
| Rates for 1 Hour | $100 |
| In Call/Out Call | In Call |
| License | (Yes) |
| Affiliations | No Affiliations Indicated |
| Hours | Appointments Only |
| Address | 519 N. Charles St. Lower Level Baltimore, MD 21201 |
| Contact Tel: | 410 483 9355 |
| Website: | Simple Wellness Spa |
Find Gay Massage by Type

Deep Tissue Massage

Targets the body's deepest layers of muscle and fascia. This method is aimed to reduce extreme tension by using steady, firm strokes and deep finger pressure. It is especially effective for persons who have continuous muscular discomfort or are involved in intense physical activity.

You can get a Deep Tissue Massage at Healing Arts by Terry


Sports Massage

This sort of massage is designed for people who participate in sports and physical activities. It aids in the prevention of injuries, preparation of the body for physical activity, maintenance of optimal condition, and rehabilitation of injuries. Techniques might differ depending on the sport and the athlete's demands.

You can get a Sports Massage at Simple Wellness Spa


Aromatherapy

Which harnesses the power of essential oils, and not only heals physical discomfort but also calms the mind and spirit. The scent of essential oils stimulates brain functioning and enhances emotional well-being.

You can get Aromatherapy at Simple Wellness Spa and Healing Arts by Terry


Reflexology

This ancient method is based on the idea that the foot has reflex points that correlate to different organs and glands in the body. Applying pressure to these spots accelerates the healing process, promotes relaxation, and restores equilibrium to the body.

You can get Reflexology at Healing Arts by Terry


Thai Massage

Yoga for the indolent is a blend of stretching, tugging, and rocking methods. It increases flexibility, decreases stress, stimulates internal organs, and balances the body's energy system.

You can get Thai Massage at Healing Arts by Terry


Chair Massage

Are quick and convenient, focusing on high-tension regions of the body such as the neck, shoulders, back, and arms. It is frequently given in public locations and workplaces and is designed to relax and revitalize in a short length of time.

You can get a Chair Massage at Simple Wellness Spa


Couples Massage

This massage allows two individuals to enjoy massages in the same room at the same time, whether they are a couple, friends, or relatives. It's a shared experience that fosters togetherness while also allowing each person to benefit from the therapeutic advantages of massage.

You can get a Couples Massage at Simple Wellness Spa


FAQs

What is the most requested massage?
Swedish massage is arguably the most popular massage type, frequently requested by clients and often featured on spa menus across the globe.
Why is Baltimore a good place to visit?
Baltimore is rich in history and culture, offering visitors a range of activities. With exceptional art collections at The Walters Art Museum, scenic trails along the Inner Harbor, and numerous free attractions, it's a destination with something for everyone. Be sure to stop by the Baltimore Visitor Center for a comprehensive list of daily events and giveaways.
Can I touch my massage therapist?
Touching your massage therapist is not appropriate nor professional. Therapists are educated professionals that provide wellness services. If a client touches a therapist, the session will be cancelled and additional action may be taken.
Do massage therapists massage inner thighs?
Massage therapists typically avoid sensitive areas, including the inner thighs, unless a specific therapy requires it. Always ensure communication with your therapist regarding your comfort levels and boundaries.
Is aromatherapy included in most massages?
Aromatherapy is an added service that blends essential oils with the massage oil or lotion. While some massage therapists include it as part of their standard service, others might charge an additional fee. It's always best to inquire beforehand.
---
Featured Image: Shutterstock