Gay Massage in Bahamas
If you are a Masseur and want to get listed in Bahamas, you can sign up to offer gay massage.

Visitors and locals alike are drawn to massage in the Bahamas because it is a restorative and calming experience. The excellent setting for rest and self-care is the tropical temperature, the clean seas, and the gorgeous beaches.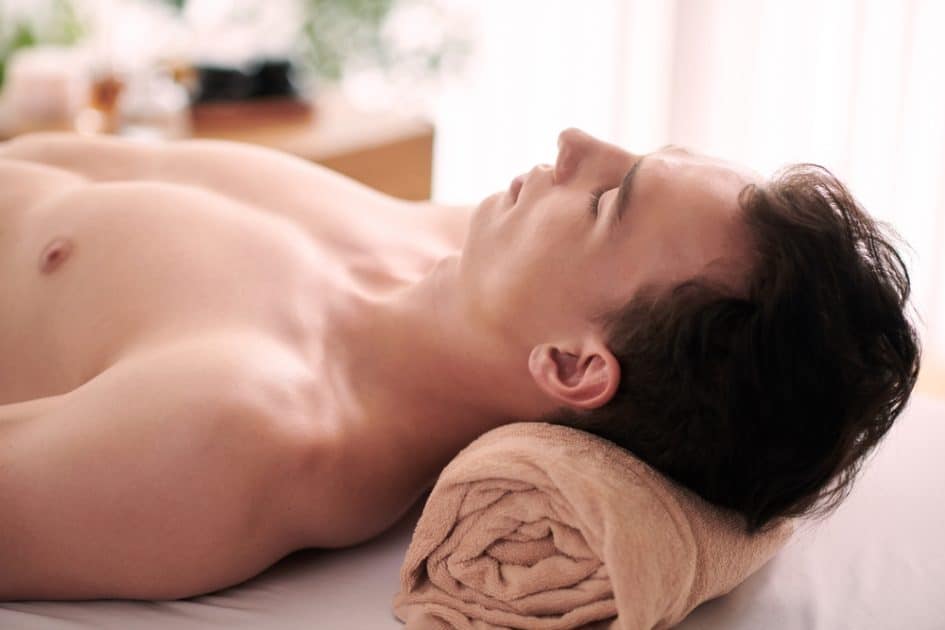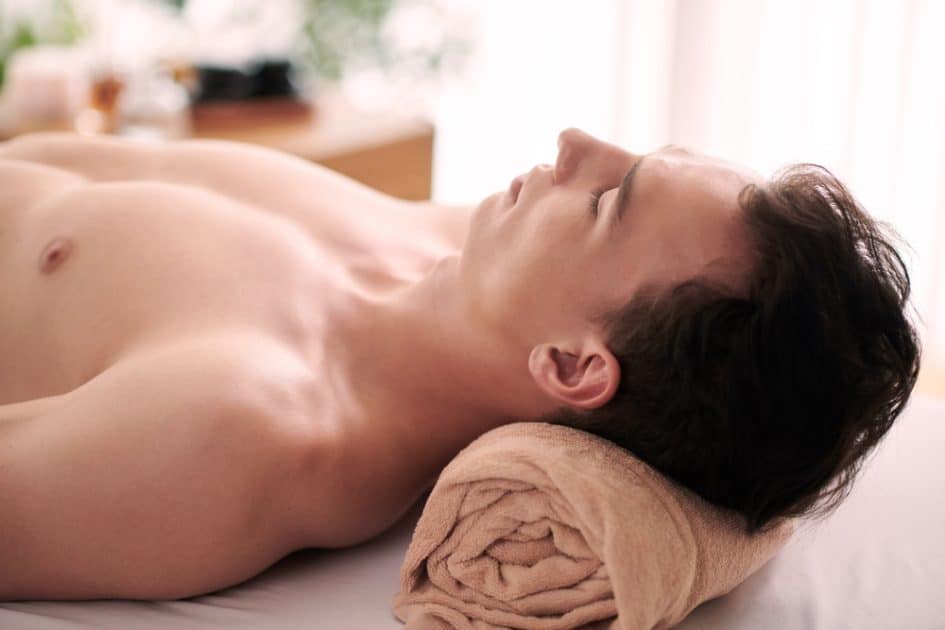 The Bahamas provide a variety of massage styles, such as Swedish, deep tissue, hot stone, and Thai massage.


Please make sure you choose a qualified homosexual massage therapist while investigating your options; the list below might assist.

These helpful recommendations will point you in the correct way with everything else in life, and when you need to travel, this extensive list will assist you in location of a therapist or beauty salon.


We also provide safety and awareness-raising material on Gay Friendly's pages.


Best Gay Massage in Bahamas

Studio Massage


For almost 20 years, Studio Massage has served as a leading provider of therapeutic mobile and in-studio services in the Bahamas. Their excellent reputation in the field is a testament to their commitment to quality and individualized treatment.

Studio Massage begins with thorough and accurate evaluations in a calm and comfortable environment since they are aware that each client's demands and preferences are distinct. They may give you a massage that is entirely unique to you if they pay close attention to you and correctly assess your demands.
Areas of Expertise
Swedish Massage
Reflexology Therapy
Hot Stone Massage (In-Studio Only)
Exclusive Gay Massage
No
Experience
20 years
In-Studio Amenities
Serve with patrons, guests, and clients at some of the most exquisite and picturesque venues in Nassau and on Paradise Island.
Mobile Extras
In Call and Out Call
Rates for 1 Hour
$90
In Call/Out Call
Yes
License
(Yes)
Affiliations
No Affiliations Indicated
Hours
10:00am-10:00pm (Mobile)
10:00am-6:00pm (Studio)
Daily
Address
Nassau, Bahamas
Contact Tel:
1 (242) 803-5164
Website:
relax@mystudiomassage.com
Wellness Spa

The goal of real well-being is pursued at Wellbeing Spa Bahamas, which goes beyond the flimsy services provided by many corporate spas. This sanctuary is created to be a resonant frequency that unites body, mind, and spirit and is grounded in a strong dedication to true healing. The doors to transformation are available to you whether you're traveling to Nassau or looking for a nearby staycation.


Areas of Expertise
Swedish massage, The Hot Stone, Couples Massage, Sports massage
Exclusive Gay Massage
No
Experience
Not Indicated
In-Studio Amenities
Music, candles, hot towels & aromatherapy for an ultimately relaxing experience at your convenience.
Mobile Extras
Not Indicated
Rates for 1 Hour
$60
In Call/Out Call
In Call/Out Call
License
(Yes)
Affiliations
No Affiliations Indicated
Hours
Monday-Saturday
9:00am to 9:00pm
Sunday
9:00am to 9:00pm
Address
Serving Paradise Island & Cable Beach
P.O. Box N-9500
Nassau, Bahamas
Contact Tel:
(242)808-3932
Website:
Wellness Spa
Zen Massage Bahamas


At Zen Massage Bahamas, skilled therapists transcend the ordinary, creating personalized journeys that are as unique as you. Drawing from an extensive menu of therapeutic offerings, they seamlessly weave together techniques that revitalize the body and uplift the soul.

From the deep, healing touch of a deep tissue massage to the gentle warmth of hot stone therapy, each treatment unfolds like a symphony of wellness, crafted with you at its center.

Areas of Expertise
Deep tissue, Swedish, and Hot stone
Exclusive Gay Massage
No
Experience
5
In-Studio Amenities
15% Off for New Visitors
Mobile Extras
Luxury Spa
Rates for 1 Hour
$210
In Call/Out Call
In Call/Out Call
License
(Yes)
Affiliations
No Affiliations Indicated
Hours
Monday to Saturday
9:00 A.M. to 9.00 P.M
Sunday
9:00 A.M to 5:00 P.M
Address
Nassau, Bahamas
Contact Tel:
+1 242 809-4276
Website:
Zen Massage
Find Gay Massage by Type


Swedish Massage

Swedish massage, the classic form of relaxation treatment, focuses on soothing both the body and the mind. This method reduces muscular tension and encourages relaxation by combining long, sweeping strokes, soft kneading, rhythmic tapping, and soothing friction.
You can get a Swedish massage at Studio Massage, Wellness Spa Bahamas,and Zen Massage Bahamas

Reflexology Therapy

Reflexology is an intriguing, age-old therapy that concentrates on particular reflex points on the foot, each of which is associated with a different organ or region of the body. The therapist stimulates these areas by expertly applying pressure, causing a reaction throughout the body.
You can get a Reflexology at Studio Massage

Hot Stone Massage

Smooth, hot stones that are precisely positioned on the body are utilized in Hot Stone Massage, a luxurious, heat-infused therapy. The warmth deeply relaxes and relieves the muscles as it enters them. This approach improves improved sleep, lowers stress, and fosters a profound connection between the mind and body, making it ideal for anyone with chronic pain or tension.
You can get a Hot Stone Massage at Studio Massage (In-Studio Only), Wellness Spa Bahamas and Zen Massage Bahamas

Couples Massage

Offers a lovely shared experience when two people have massages at the same time, frequently with soothing music, aromatherapy, and a romantic atmosphere. Intimacy and connection between partners are fostered during this bonding activity, which also offers all the therapeutic advantages of a typical massage.
You can get a Couples Massage at Wellness Spa Bahamas

Deep Tissue Massage

Deep Tissue Massage is an intense treatment that penetrates the deeper layers of the muscles and connective tissues. Deep pressure used with slow, deliberate strokes targets knots and tension, relieving recurring tension patterns. It can help people with chronic pain or stress by reducing symptoms including lower back pain, injury rehabilitation, and more.
You can get a Deep Tissue Massage at Zen Massage Bahamas


FAQ

Is Gay Massage widely available in the Bahamas?
Yes, Gay Massage is available in the Bahamas, with specialized services provided by some therapists and establishments, such as Studio Massage.
What distinguishes Gay Massage from other types of massage in the Bahamas?
Gay Massage in the Bahamas is designed to create a comfortable and affirming environment for the LGBTQ+ community. The techniques may be similar to other massages, but the therapists often have specific training to understand and cater to the unique needs and preferences of the community.
Are there any legal or cultural considerations for Gay Massage in the Bahamas?
The Bahamas is generally welcoming to tourists of all backgrounds, but local attitudes toward the LGBTQ+ community may vary. It's advisable to research the specific establishment and understand its policies and approach to ensure a comfortable experience.
Can I book a Gay Massage online in the Bahamas?
Yes, many establishments like Studio Massage allow you to book online or via phone. It's recommended to specify any preferences or requirements during booking to ensure the best experience.
What are the typical costs of a Gay Massage in the Bahamas?
Costs can vary widely depending on the establishment, therapist's experience, type of massage, and location. Studio Massage, for example, offers rates for a 1-hour massage starting at $90. Always check the specific pricing with the provider.
---
Featured Image: Shutterstock