Gay Massage in Charlotte, NC
If you are a Masseur and want to get listed in Charlotte, you can sign up.

Charlotte boasts a dynamic massage therapy environment, with numerous spas, clinics, and independent massage therapists delivering a diverse range of massages.

From a calming Swedish massage to ease the day's stress to a rigorous deep tissue massage addressing specific tension areas, Charlotte offers skilled and seasoned massage therapists to meet your requirements.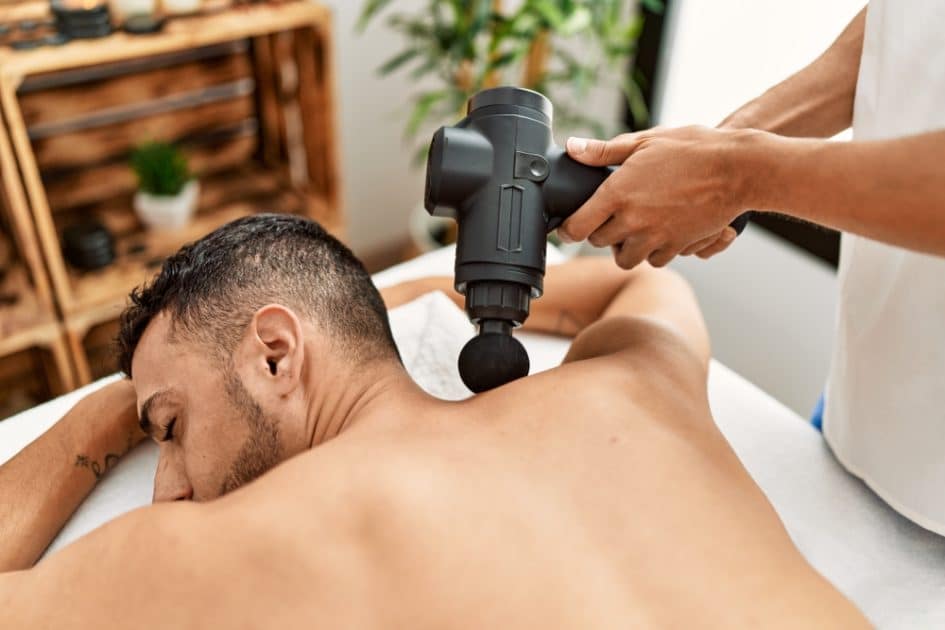 Charlotte presents a rich variety of parlors and masseurs. For peace of mind, ensure you choose a licensed and experienced masseuse. If you're considering a trip elsewhere, our list encompasses multiple cities with various masseurs. We also offer essential tips to guide you.

In parallel with traditional massage offerings, Charlotte also harbors a vibrant gay massage niche. A multitude of male massage therapists in the city specialize in techniques tailored to the distinct needs and preferences of the LGBTQ+ community.
Best Gay Massage in Charlotte
Massage Bliss by Zach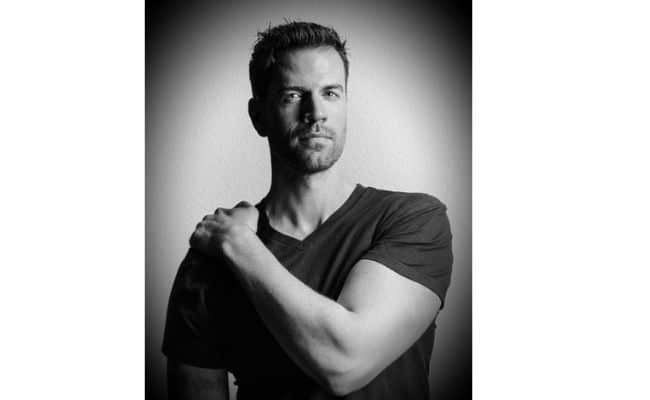 I am Zach, a dedicated and experienced massage therapist, committed to delivering unparalleled relaxation and bodywork treatments.

Inclusivity is a cornerstone of my practice. I warmly welcome everyone, irrespective of gender or affiliation with the LGBTQ+ community. As a proud graduate of the Cortiva Institute of Massage, and with nearly a decade of hands-on experience, rest assured you are in consummate hands.
| | |
| --- | --- |
| Areas of Expertise | Aromatherapy, Deep Tissue, Swedish Massage, Thai Massage |
| Exclusive Gay Massage | No |
| Experience | 11  |
| In-Studio Amenities | Bottled water, drinking water, massage table, music, private restroom, and shower |
| Mobile Extras | Aromatherapy Enhanced, Massage Table, Music |
| Rates for 1 Hour | $180 |
| In Call/Out Call | In Call/Out Call |
| License | (Yes) |
| Affiliations | No Affiliations Indicated |
| Hours | 7 AM – 11 PM Everyday |
| Address | Charlotte, NC |
| Contact Tel: | Not Indicated |
| Website: | Massage Bliss by Zach |
At-Home Massage by Michael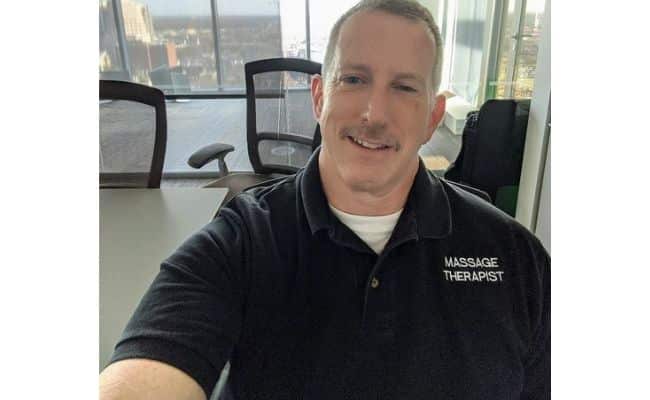 For those residing in Charlotte and its vicinity, I offer a distinguished outcall massage experience. I take pride in delivering therapeutic bodywork right to your doorstep, eliminating the need for a traditional studio setting.

Every element essential for your relaxation – from the massage table, pristine linens, soothing music, to premium lotions – is catered by me. Your sole task is to immerse yourself in the tranquility I endeavor to create.

Areas of Expertise
Chair Massage, Deep Tissue, Lomi Lomi, Neuromuscular, Reflexology, Sports Massage, Swedish Massage
Exclusive Gay Massage
No
Experience
16 years
In-Studio Amenities
Not Indicated
Mobile Extras
Massage Table, Music
Rates for 1 Hour
$120
In Call/Out Call
Out Call
License
(Yes)
Affiliations
National Certification Board for Therapeutic Massage & Bodywork
Hours
M: 10 a.m. – 8 p.m.
Tu: 10 a.m. – 8 p.m.
W: 4 – 8 p.m.
Th: 10 a.m. – 8 p.m.
F: 10 a.m. – 7 p.m.
Sa: 10 a.m. – 3 p.m.
Address
Based in Charlotte, NC 28277 Mobile services within 25 miles
Contact Tel:
Not Indicated
Website:
At-Home Massage by Michael
Find a Gay Massage by Type

Aromatherapy
A holistic therapeutic therapy that promotes health and well-being by utilizing natural plant extracts, typically essential oils. The scent of essential oils is beneficial, but the oils may also be absorbed via the skin during massage, boosting healing and a sense of well-being.
You can get Aromatherapy at Massage Bliss by Zach
Deep Tissue Massage
Is mostly used to treat musculoskeletal disorders including strains and sports injuries. It entails employing slow, deep strokes to provide prolonged pressure to the inner layers of muscles and connective tissues, breaking up scar tissue and physically breaking down muscular "knots" or adhesions.
You can get Deep Tissue Massage at Massage Bliss by Zach and At-Home Massage by Michael
Swedish Massage
Swedish massage, the most frequent style of massage, is a mild full-body massage that is perfect for those who are new to massage, have a lot of stress, or simply want to relax. To assist relax and revitalizing, it blends kneading, long gliding strokes, deep circular motions, vibration, and tapping.
You can get Swedish Massage at Massage Bliss by Zach and At-Home Massage by Michael
Thai Massage
This ancient form of massage uses a combination of acupressure, Ayurvedic principles, and assisted yoga postures to rejuvenate the body. Unlike most massage modalities, the person receiving a Thai massage remains clothed during the session.
You can get a Thai Massage at Massage Bliss by Zach
Chair Massage
Which is performed in a specifically built chair, and concentrates on the high-tension regions of the neck, back, shoulders, and arms. It provides immediate relief from tension and stress, making it ideal for use in the workplace or during events.
You can get Chair Massage at Massage Bliss by Zach
Lomi Lomi
Lomi Lomi is a Hawaiian healing massage method that promotes harmony and balance in the body by using the forearms in long continuous flowing strokes, accompanied with loving intention, deep breathing, and rhythmic motions.
You can get Lomi Lomi at At-Home Massage by Michael
Neuromuscular Massage
Also known as trigger point therapy, this form of massage aims to treat the underlying causes of chronic pain involving the muscular and nervous systems. It addresses issues like poor posture, biomechanical dysfunction, nerve compression syndromes, and muscular imbalances.
You can get a Neuromuscular Massage at At-Home Massage by Michael
Reflexology
Reflexology is more than simply a foot massage; it includes applying pressure to certain reflex spots on the foot, each of which correlates to different organs and systems in the body. Stimulating these spots is thought to increase general health and vigor.
You can get a Reflexology at At-Home Massage by Michael
Sports Massage
Which is designed exclusively for persons active in physical activity, and can be used to improve pre-event preparation, minimize recovery time for optimal performance, or treat injuries. It increases flexibility, decreases tiredness, and aids in injury prevention.
You can get a Sports Massage at At-Home Massage by Michael
FAQ
What is a "Gay Massage" in Charlotte?
A gay massage in Charlotte refers to massage services catering primarily, but not exclusively, to the LGBTQ+ community, ensuring a safe and inclusive environment.
Is the term "Gay Massage" indicative of the services offered or the clientele?
It generally refers to the clientele, emphasizing a welcoming and non-discriminatory practice, but the services are open to everyone.
Are the massage therapists specially trained for LGBTQ+ needs?
While all professional massage therapists are trained to offer therapeutic treatments, those advertising as "gay massage" ensure an understanding and sensitivity to LGBTQ+ specific concerns.
How do I choose the right gay massage therapist in Charlotte?
Consider their experience, areas of expertise, client reviews, and any professional affiliations. Personal comfort is also paramount.
Are the rates for gay massage different from other massages?
Rates are usually based on the type and duration of the massage, not the clientele. However, it's always good to check and compare rates beforehand.
---
Featured Image: Canva/Shutterstock