Gay Bahamas – The Gay Friendly Ultimate Travel Guide (Updated 2023)
Gay Playa Del Carmen is a city in the Mexican state of Quintana Roo, located on the Caribbean Sea in the municipality of Solidaridad.

It is a well-known tourist destination in eastern Mexico. Due to its location on the Riviera Maya, Gay Playa del Carmen offers a diverse range of tourist activities. Gay Playa del Carmen is the place to go if you want to go on a trendy and stunning vacation.

Travel to Gay Playa del Carmen for one of the best vacations Mexico has to offer, with its beaches filled with people from all over the world and waters clear enough to observe the various sea life.

Gay Playa del Carmen, or Playa, as it's more popularly called, began as a little fishing village and has since grown to become a must-see destination with its luxurious buildings, restaurants, and shops. It also has a unique and colourful marine life, not to mention its underwater tunnels.

You're probably wondering if it's a good destination to visit, especially if you'll be traveling as a gay couple or as an individual. There's no need to be anxious because Gay Playa del Carmen welcomes LGBTQ+ visitors from all over the world with its beautiful beaches and vibrant gay nightlife.

It's also becoming a favourite gay vacation and retirement spot. In February, Playa hosts Arena, Mexico's largest gay, and lesbian dance music festival, as well as Playa Pride.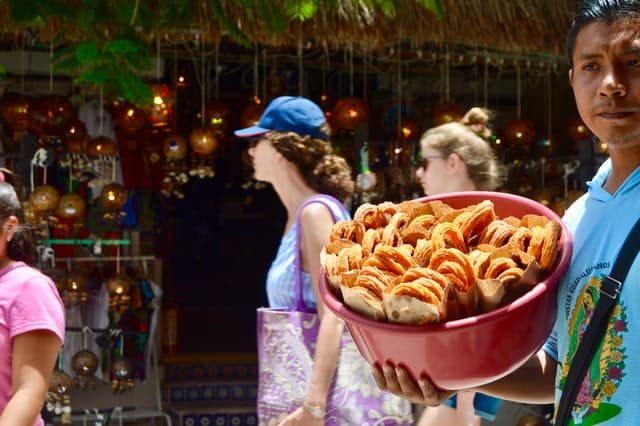 If you are thinking about going somewhere else you can try other Gay Travel Guides.

Remember to always check out the latest rules and restrictions before you leave.
Gay Scene in Gay Playa Del Carmen
Gay Playa Del Carmen is a lovely, exotic beach resort on the Yucatan Peninsula's Riviera Maya Strip, which stretches across the Caribbean. Due to its vast beauty and very queer attitude, the town attracts thousands of LGBTQ+ visitors each year.

With many gay cruising areas and nightlife entertainment venues, a wonderfully friendly LGBTQ+ community, pristine white sand beaches, and a range of great events, the town has a vibrant and thriving gay scene.

Gay Playa Del Carmen as a whole can be regarded as a gay hotspot because it attracts tens of thousands of LGBTQ+ visitors each year.

You may relax on the most gay-friendly beaches, such as X-angrila, Coco Beach, and Mamitas Beach, or spend the night at one of Gay Playa Del Carmen's fantastic gay bars and clubs, such as Playa 69 and La Cueva del Maya T.

Whatever you wish to do, Playa has plenty of options to choose from.

Gay Playa del Carmen is a gay-friendly and open-minded city. This, combined with its beautiful beaches and vibrant nightlife, makes it the ideal LGBTQ+ vacation destination.
Is Gay Playa Del Carmen Safe?
In comparison to other tourist locations, the Mayan Rivera is considered a safe area, as is Gay Playa Del Carmen in general. There are things to be aware of, just as there are in every other tourist destination.

It's crucial to remember, though, that tourists are vulnerable to kidnappings and pickpockets, especially when using public transportation. Never display cash or valuables in public, as you would in any other place.

The most common is pickpocketing. Only by keeping an eye on your stuff and being aware of your surroundings can protect yourself.

Although Gay Playa Del Carmen is generally safe, just like any other place in the world, there is always the risk of small crime, therefore precautions should still be taken to avoid unpleasant situations.
Best Time to Visit Gay Playa Del Carmen
As you plan your trip, you may be wondering when the ideal time to visit Playa Del Carmen is. The best time to visit Gay Playa Del Carmen is between April and May when the beach is less crowded.

Temperatures range from 70 to 80 degrees Fahrenheit during the day, with a minor drop in the evenings. The climate is normally dry and slightly warm from October to March. High heat and humidity are typical of summer days and nights.

From June to September is hurricane season, so check weather predictions and storm warnings before planning your trip.

If you want to keep your travel expenses as low as possible, April to May is also the best time to visit. Playa's crowds are non-existent, and deals are easier to come by during this short-shoulder season.
Gay-Friendly Activities and Attractions in Gay Playa Del Carmen
Many people seek out Gay Playa Del Carmen activities while on vacation. Even if you are staying at an all-inclusive hotel, most travellers want to get out and explore the area.

When you visit the Riviera Maya, there are so many things to do in Gay Playa Del Carmen and, of course, the surrounding neighbourhoods. The Riviera Maya is a fairly safe spot to go exploring, so don't be afraid to venture out and see what's on offer.

Here are some gay-friendly activities and attractions to visit during your time in Playa:
1. Xcaret Park
At Xcaret Park, you can spend a day celebrating Mexico's natural beauty and rich culture.

This nature-based park, located in the heart of the Riviera Maya, has over 50 attractions and activities surrounded by lush jungle, underground rivers, and the stunning Caribbean Sea.

The cost of admission is $110 per person.
2. Xplor Park
At the magnificent Xplor Park, be ready for an action-packed day of thrills and adventure.

This natural adventure park is sure to bring out the adrenaline seeker in you, with two zipline circuits, an underground river, beautiful jungles, and extravagant buffet feasts. Start with a flying zipline and work your way down to the underground.

Climb to the top of the jungle platform to zip down one of Latin America's tallest ziplining courses, crisscrossing 14 distinct lines on your high-flying journey. Take in the beautiful sights and splash your feet in the river below while the wind blows past your face.

The cost of admission begins at $130.
3. Cenotes Snorkeling Day Excursion
Snorkeling in the cenotes' fresh, crystal clear waters is an amazing experience. The Yucatan Peninsula is a massive limestone platform with underground cave systems where freshwater flows like rivers.

Beautiful stalactites, stalagmites, and column decorations can be found. Light pours through fractures in the ceiling in others, creating stunning light displays.

Larger cenotes resemble large ponds in the middle of the jungle, where many fish and plant species can be spotted. Whichever one you choose, you will be awestruck by the natural beauty and serenity that surrounds it!

The price starts at $103.10 per person.
4. Local Walking Food Tour
Rather than spending hours researching restaurants, take a food tour of Gay Playa del Carmen to learn about some of the city's top eateries. In addition to receiving personalised attention in a small group of no more than ten people, venture off the beaten road and explore areas that are more popular with locals than visitors.

The cost of a food tour begins at $54 per person.
5. Isla Mujeres Sailing Adventure by Catamaran
A catamaran cruise out into the Caribbean Sea will take you to the beaches of Isla Mujeres.

You get a day of fantastic sights in the lovely turquoise water, with sailing, snorkeling, an open bar, and plenty of time to rest in the shade or on the open netting between the boat's hulls. Relax and take in the scenery as the ship sails away from the Yucatan coast, stopping at a bright coral reef along the route.

Swim in the crystal-clear waters while seeing stunning coral formations, tropical fish, and other fascinating sea animals, and then head to the Albatros Beach Club to take in the panoramic views.

The cost starts at $70.
Gay-Friendly Dining in Gay Playa Del Carmen
The Riviera Maya and Gay Playa Del Carmen are not only about the beaches; in recent years, there has been a surge in culinary events and opportunities to sample some excellent cuisine.

It has become a popular destination for immigrants from all around the world. There is a diverse choice of restaurants to choose from in all of these locations.

In Playa, you'll discover everything from Indian to Italian cuisine, as well as delicious Mexican cuisine.

Here are some of the lists of gay-friendly restaurants in Gay Playa Del Carmen:
1. Catch at Thompson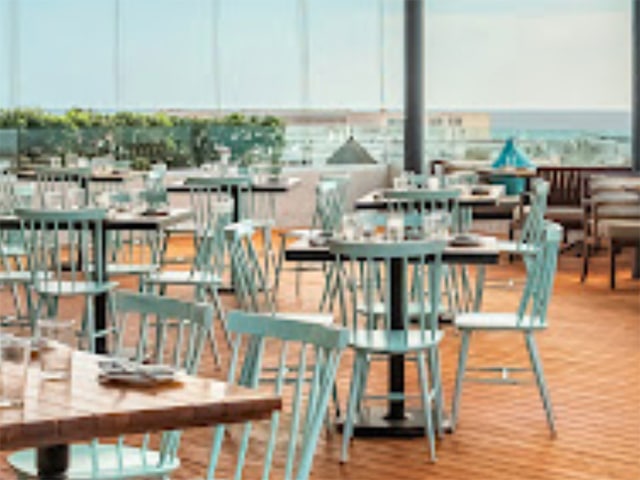 CATCH, the renowned and vibrant New York City seafood restaurant, is located in Thompson Playa del Carmen and is the best place to dine in Playa del Carmen.

At CATCH Playa del Carmen, which is known for its amazing and globally influenced fish offerings as well as international trendsetting settings, you can enjoy 360-degree views from the rooftop terrace, which is located just above the heart of Playa on Quinta Avenida.

The open kitchen and sushi bar, as well as the vast open-air dining room, create a dynamic setting for diners to enjoy locally sourced seafood cuisine, trademark sharing plates, and handmade drinks.
2. El Fogon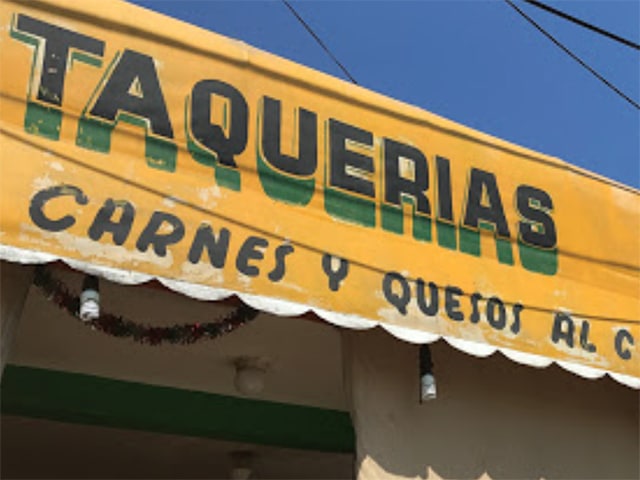 If you're looking for classic Mexican tacos, El Fogon is your go-to place.

You can enjoy dining on their plastic tables accompanied by excellent and fast service, visit late at night for a snack, or arrive early in the evening to get a plate of 3 or 4 tacos al pastor and a cold drink.
3. Restaurante MK – Playa Del Carmen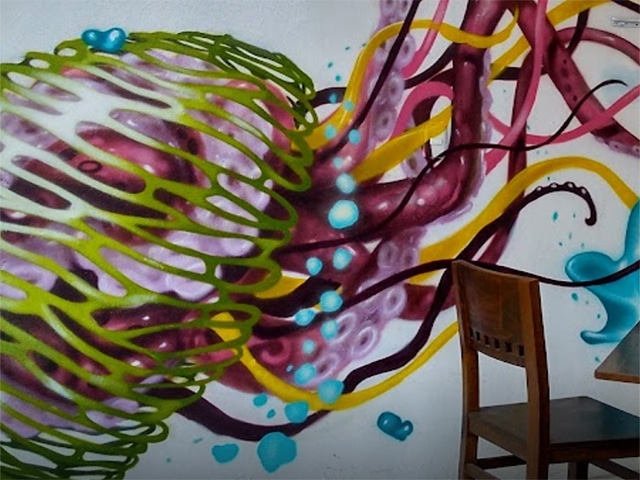 Delight your palate with the delectable breakfast, lunch, and dinner selections available. At their bar, you can also enjoy their extensive cocktail menu.
4. Zitla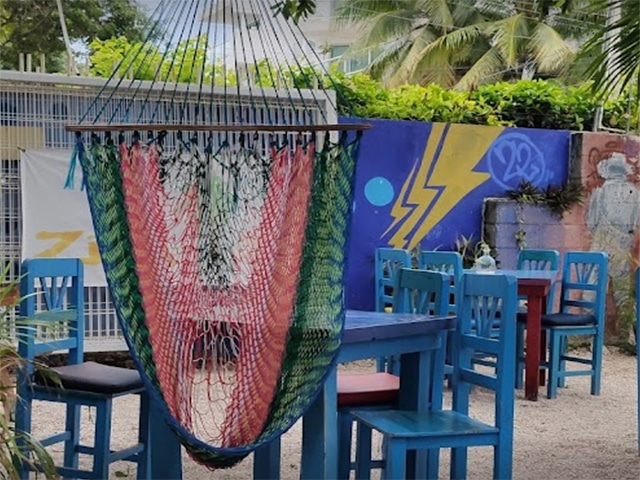 Zitla is a reasonably priced Mexican restaurant that delivers excellent meals in a pleasant atmosphere. It's only a few blocks from the beach, so it's not as touristy as other places in Playa del Carmen, but the seafood is just as fresh.

The majority of people suggest trying the wonderfully cooked vanilla ice cream and the delectable flans. Here you can order exquisite tequila, draft beer, or cordial. This establishment offers tasty smoothies, juices, and coffee. It is also well-known for its excellent service and pleasant staff, who are always willing to assist you.

The magnificent décor and unique ambiance will undoubtedly appeal to you.
5. La Bamba Jarocha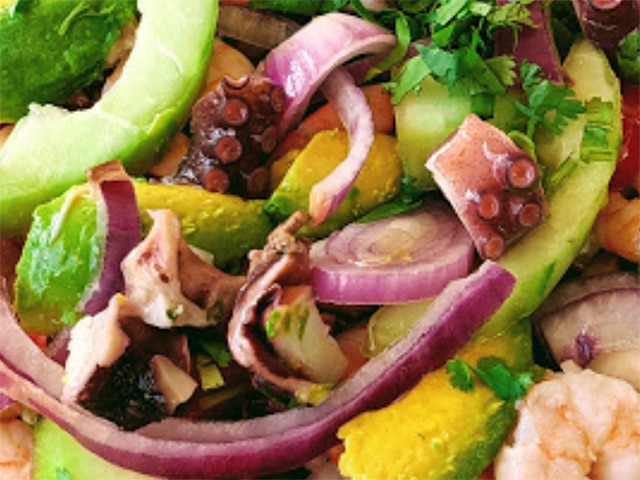 La Bamba Jarocha Restaurant is a long-established neighbourhood hangout in Playa. It is not in a touristy neighbourhood, and there aren't many tourists here, but it is worth seeing.

It's an open-air restaurant with beaded bamboo curtains on the outside and fans on the interior.

The menu is enormous, featuring just about every type of Mexican-style seafood you can think of, including ceviches, tostadas, fish fillets, seafood drinks, grilled seafood, seafood soups, and about 27 other house specialties.
Gay-Friendly Bars and Clubs in Gay Playa Del Carmen
The nightlife in Gay Playa del Carmen is bustling and vibrant. Playa has a lot to offer in terms of entertainment.

There is much more to select from in the city, from beach bars to opulent nightclubs. For night owls, Gay Playa Del Carmen is a fantastic destination. There are plenty of good venues to enjoy a night out.

Here are several gay-friendly bars and clubs in Playa that you might want to visit during your stay:
1. La WALL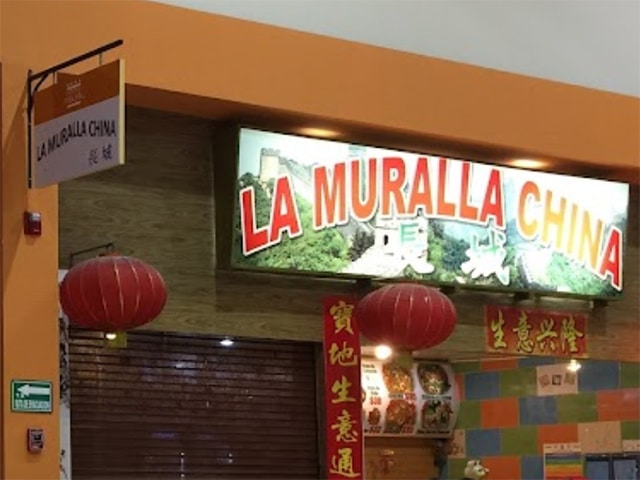 La WALL is a gay bar in Playa del Carmen. Cocktails, beer, wine, and soft drinks are available at La WALL.

This welcoming bar also hosts themed parties and special events on occasion. They are open from 6 p.m. until 2 a.m., and from 6 p.m. to 7 p.m. are the bar's happy hours.

The bar is usually closed on Mondays.
2. Playa 69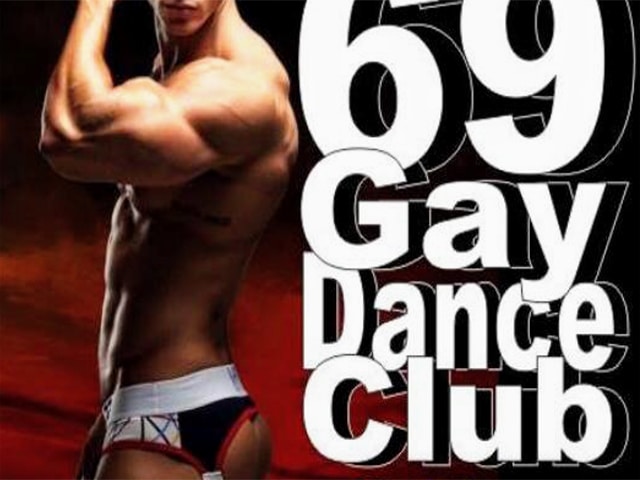 Playa 69 is the premier gay LGBTQIA+ nightclub in Playa Del Carmen. For gays and lesbians, the club is a popular hangout.

On weekends, come out for the drag shows on Friday and Saturday nights. You can also go there for a wonderful time any night after 9 p.m. with the latest tunes and the greatest cocktails.
3. La Cueva Bar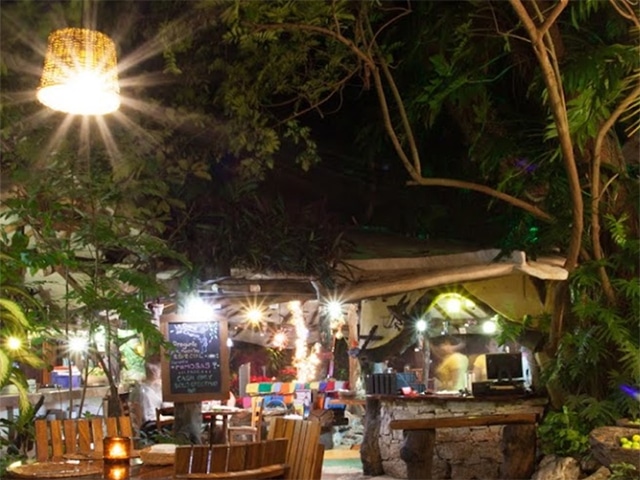 La Cueva Bar is a gay bar located in Playa del Carmen, Quintana Roo. The bar is open six days a week and you can enjoy their cuisine, beverages, and male strippers.

This bar is a laid-back hangout spot. It is not very well-known, although it attracts a small population of mostly locals. Strippers do go all the way down to the naked here, and everything is visible.

Drinks are actually quite affordable. People come here to hang out with pals or watch a performance.
4. Coco Bongo Show & Disco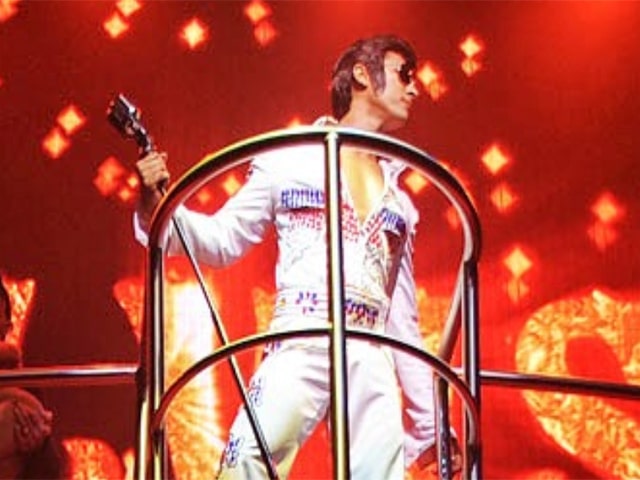 A nonstop party including incredible impersonations, outrageous displays, and cutting-edge audio and video equipment.

Coco Bongo Playa del Carmen is surrounded by colourful Caribbean-style buildings, various foreign restaurants, and the carefree mood that this paradise on the Riviera Maya offers.

All the peace and quiet vanishes as soon as you walk through their doors, feeling the high intensity of the party and entertainment.
Top 10 Things to do in Playa Del Carmen


Admire the murals created by local street artists – Local street artists have turned the streets of Playa into proud canvases in recent years.

The Colosio area in the far north is experiencing a boom in graffiti art, but bright murals can be found practically anywhere in town these days.

Begin on 10th Avenue, where brick walls showcase spectacular paintings of Maya and Playa del Carmen symbols.


Relax on the picture-perfect Playacar Beach – Playacar's sweeping white dunes and shallow minty water are just south of Centro's bustling ferry station. Locals and ex-pats alike agree that this is the greatest beach in town.

The Playa is cleaner, quieter, and calmer than other beaches in Centro. The pristine strand is part of an affluent gated enclave that also includes opulent beachfront villas and family-friendly resorts. It's free to enter and about a 10-minute walk from Centro.

There are no amenities or snack bars on the beach, but vendors frequently sell baskets of sugar-coated churros.


Visit Punta Esmeralda's free cenote – Punta Esmeralda is a bit of a hike, but it's the only beach in Playa del Carmen with a cenote. It's not the classic cenote, with blue water sparkling beneath stalactites, but the shallow and warm tidal pool is great for youngsters to splash around in and adults to wade in.

If you look closely, you can see water coming up to the surface from underground. Locals flock to Punta Esmeralda in droves, especially on weekends, but even when it's packed, you won't see many all-inclusive package-deal tourists.

The lounge chairs and palapa shade are not free, but lying out on the beach is.


Enjoy playing beach volleyball at Playa 88 – This undiscovered beach in the Colosio neighbourhood attracts more locals and fishermen than tourists. You don't have to be ripped to play beach volleyball on Playa 88.

Every evening, active residents pitch their nets and welcome anyone interested to join them for a game or two of volleyball. By the end of the game, the players have transformed from strangers to friends, spending the evening drinking beers as the sunsets.

Playa 88 is the answer if you want a free experience that keeps you busy.


Visit the Xaman-Há ruins – Take a detour to the little-known ruins of Xaman-Há while you're at Playacar. Despite being in a private residential neighbourhood, seeing the remains is free. This scattering of Maya ruins is the remains of a 13th-century Maya village.

The most important starting location for pilgrimages from the mainland to the vibrant Cozumel island was Xaman-Há, which means "northern water." To get there, take the first side street off Playacar Beach and cross the street.

There will be a few temples surrounded by rainforests, with more iguanas than humans. Xaman-Há is a little-known area in Playa del Carmen with a rich history that curious visitors will enjoy.


Explore nature in Parque la Ceiba -. It's worth the trek across busy Highway 307 for this rare spot of verdant greenery where anyone may run wild and take a break from the sun.

Parque la Ceiba hosts yoga sessions, movie screenings, book fairs, and dance performances on occasion.


Visit the Sunday market in Playa del Carmen – The city used to be teeming with flea markets and organic food vendors, but many have closed due to the pandemic. The only one left is the Sunday market at 30 Avenida Nte in the mostly-local Colosio neighbourhood.

This is your standard outdoor flea market, with taco carts, fresh fruit vendors, and a children's clothing stand. Of course, browsing is free, but we can't promise you won't be enticed by the sizzling taco de tripe (intestines).


Volunteer at a nearby dog shelter – Volunteering while on vacation isn't for everyone, but it may be a rewarding experience for those willing to give up some beach time to help others.

Animal lovers will rejoice at the opportunity to shower affection on pups at Voluntarios Perrunos, a dog shelter that saves abandoned canines.

Spend a morning walking or playing with the dogs — it will only take a few minutes of your time, but it will mean the world to them.


Municipal Palacio – Palacio Municipal, the town's primary plaza, isn't the most appealing area in town, with few trees and far too much concrete.


Visit Parque Fundadores to see traditional dances – After you've gotten your fill of tacos, make your way down to Playa del Carmen's oceanfront square, Parque Fundadores.

Every evening, as the sun sets and the temperature drops, this major plaza becomes a hive of activity.


How to get to Playa Del Carmen?
From Canada:
If you are traveling to Playa Del Carmen from Canada, flying is the shortest and best alternative. You will not be able to fly straight to Playa Del Carmen, but the plane will land in Cancun.

The most common connections from Canada to Cancun Airport are normally Flair Airlines, Air Canada, and Air Transat. However, Sunwing Airlines, Air Transat, and WestJet offer the most flexible change and cancellation policies.

Flights from Québec City take 4h 37m, Ottawa flights take 4h 32m, Montreal flights take 4h 25m, and Toronto flights take 3h 59m.
From the United States:
If you're flying from the United States, American Airlines, Aeromexico, or Alaska Airlines are the most frequent flyers, although Sun Country Air and Qatar Airways have eliminated their change and cancellation fees on flights to Playa del Carmen, just like American Airlines.

Flights from Chicago take 3 h 52 m, flights from Washington, D.C. take 3 h 52 m, flights from Dallas take 2 hours 59 minutes, flights from New York take 4 hours 01 minutes, and flights from Houston take 2 hours 22 minutes.
From the United Kingdom :
Air travel is the quickest and easiest way to get to Playa Del Carmen if you are from the United Kingdom. British Airways has waived its change and cancellation costs on flights to Playa del Carmen, so you can book a flight with them.

Flights from London take 10 hours and 5 minutes, flights from Manchester take 9 hours and 40 minutes, flights from Newcastle upon Tyne take 9 hours and 35 minutes, and flights from Bristol take 9 hours and 37 minutes.
From Australia:
Air travel is also the easiest way to get to Playa Del Carmen if you come from Australia. When planning a trip from Australia to Cancun Airport, the most common routes are Sydney Kingsford Smith-Cancun, Melbourne-Cancun, and Brisbane-Cancun.

When flying from Australia to Cancun, the most common carriers are American Airlines, Air Canada, and Delta, but you should also consider Virgin Australia, United Airlines, and Qantas Airways, which have flexible change and cancellation policies.