BDSM: 6 Things You Should Know
6 interesting facts you may not have known about BDSM.
If you are into BDSM, you've probably learned a lot more about it in recent years, but what exactly does it mean? Prior to trying BDSM with a partner, learn everything you can about slavery, discipline, coercion, submission, sadism, and masochism. To enjoy BDSM sex, you must first understand what you're doing and how to do it safely. With this in mind, below you will learn about interesting facts regarding BDSM.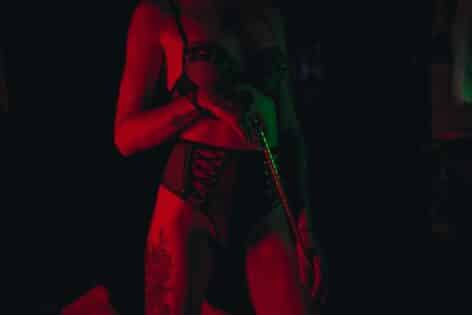 1. What Does BDSM Stand For?
Bondage and discipline (B&D), domination and submission (D&S), and sadism and masochism are all part of the BDSM (S&M). Since BDSM can mean a lot of different things to people with diverse interests, the words have been grouped together. Rather than all of them, a person's interests usually fall into one or two of them.
2. It Doesn't Have To Involve Sex:
Most people believe that BDSM is often linked to sex and, while this is true for some, some draw a clear distinction between the two. Both are vivid and sensual bodily experiences that elicit a wide range of powerful emotions in those who engage in them, but they are not the same. BDSM couples usually compare it to a massage in terms that a massage is usually just a massage, no matter how sensual it sounds. It's similar to BDSM in that it's a personal and sexual orientation attitude.
3. There Is Nothing Wrong With You If You Are Into This:
This is one of the most popular and confusing myths about BDSM. BDSM is not a result of bullying or domestic violence, and participating in it does not imply that you enjoy assaulting or abusing others. Rather, BDSM is only one aspect of a person's sexuality and lifestyle. It's just ordinary people who happen to like this. You may not even be aware of it, but your friends or family members can be into BDSM. The most common misconception is that you need a unique collection of circumstances or background. Ordinary people have a strong desire for that to be their intimate dynamic.
4. Know When To Say No:
Many newcomers believe it's either "all in or not at all", particularly if they've only been with one partner. For example, you might believe that because you enjoyed being submissive in some situations, you must consent to a variety of submissive or masochistic activities that you aren't interested in. That, however, is completely incorrect. You can choose which BDSM activities you want to participate in. Only keep in mind that consent is a prerequisite in the BDSM, and you can consent to one thing while objecting to another.
5. BDSM Is Not Only About Whips Or Chains:
Sure, some BDSM fans will have these in their collection, but it's not for everybody. Some people prefer what's known as 'sensual domination,' which involves some toys or play but no pain. It's more like one of the partners chooses to do whatever the other needs. There is not a model for what BDSM should be, and it does not have to obey any rules.
6. An Encounter Under BDSM Rules Is Called a "Scene":
You wouldn't necessarily say you "had sex" with anyone after a BDSM encounter because it isn't all about intercourse. Instead, these are referred to as "scenes". It's come a long way but BDSM practices have their own language and rules. Even though people now have far more organic relationships, they still refer to it as a scene. It all begins at the moment when we pull out the toys or enter the mental state.
You may also like the information in this article.