What Is a Salon and the Best 16 Treatments Available
A salon is an establishment that offers beauty services. Salons offer a variety of services to both men and women and can be found in many parts of the world.

Salon growth is constant as more people become engaged in glamour developments and special services are developed to expand the existing client base.

Employees at a salon, known as beauticians or cosmetologists depending on the services they provide, are usually required by the government in the area where they work.

If your hair is naturally curly, kinky, or wavy and frizzes easily, salon treatments are the solution.

A professional hair treatment for frizzy hair is the only surefire approach to get rid of this undesirable appearance, despite the fact that there are numerous treatments for treating frizzy hair available in shops and beauty supply chains.

A salon offers a wide range of damaged hair treatments. Salon treatments come in a variety of forms, and their effectiveness is dependent on your specific situation.

There are many treatments that can be receive and ask for, some of them are deep conditioning, protein treatments, hot oil treatments, and self-heating hair treatments.

Each one can assist you in restoring your hair's luster, shine, and health.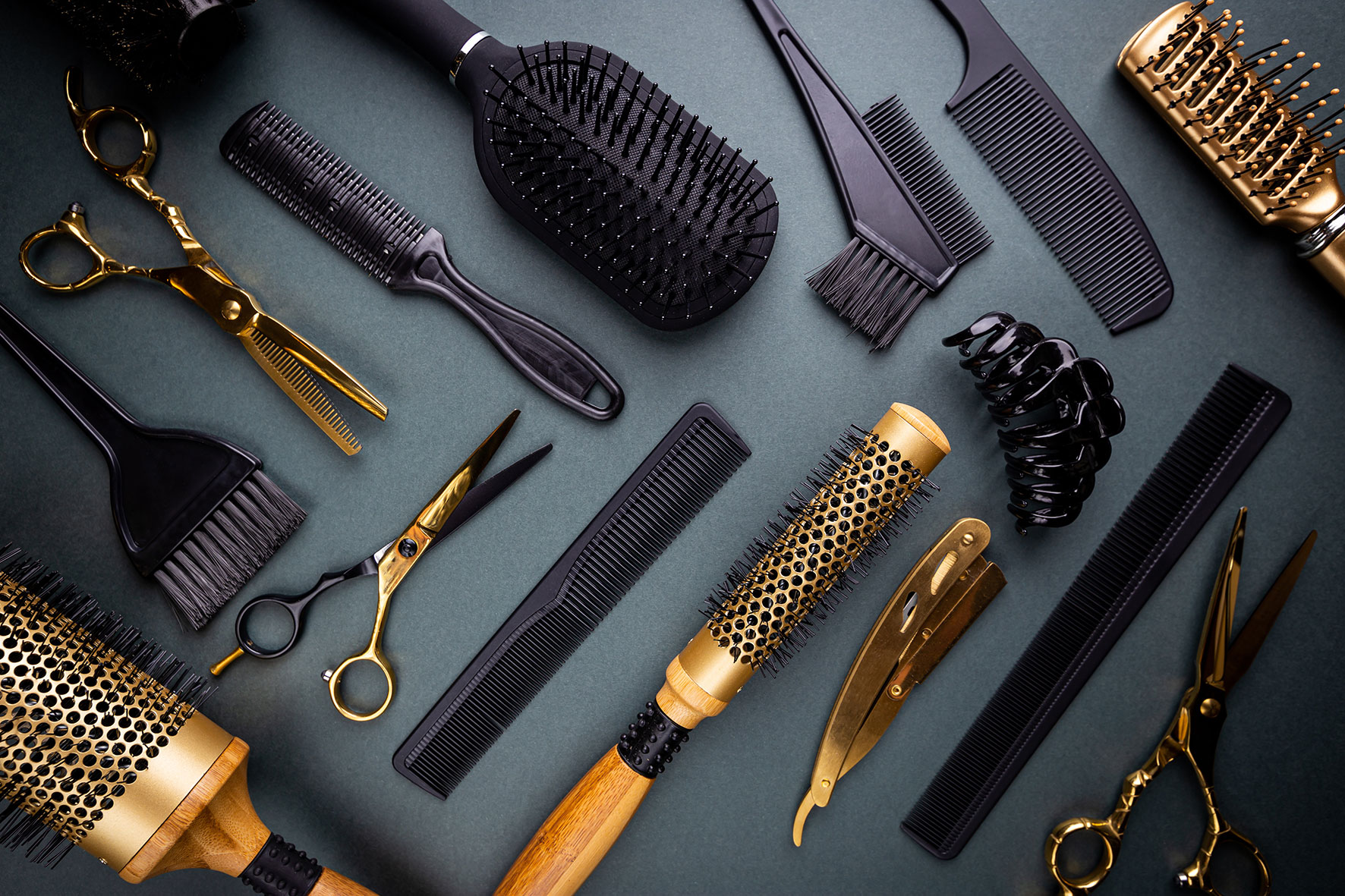 Salon:

What Are the Different Types of Salon Treatments?
Many people have difficulty styling their hair on a daily basis. With hectic schedules and hectic routines, not only styling but also taking care of hair becomes complicated. On the other hand, thanks to a variety of treatments, one can now easily brush and maintain their hair.

Salons now offer dozens of hair treatments, and these treatments are undeniably beneficial to hair management. These treatments can also help with some of your hair problems. Few hair treatments exist solely to treat your hair. There are numerous types of beauty salons.

Each firm gives one or more salon services. The various types of salon services care for and beautify the body from head to toe.

Below are the list of different variations of Salon Treatments provided and offered by day spa and salon/s:
Keratin Treatment:


Keratin Treatment is said to be best for curly or frizzy hair. Keratin treatment entails introducing chemically treated keratin to your hairs to improve their shine, straightness, and overall health.Keratin is an essential protein found in our hair, and this treatment promotes healthy, strong hair.

There are two types of keratin treatment methods, both of which result in straight hair.
Scalp Treatment:


Oily and dry scalp can be treated with a scalp treatment. It also stimulates scalp oil production and hair growth. This treatment is actually a type of scalp facial, which is a Japanese trend that has gained popularity due to proven results.
Hot Oil Treatment:


Hair oil treatments make one's hair shine. It is a procedure in which a mixture of essential oils is applied to your hair and left on for 12-20 minutes before being rinsed.

This treatment adheres the cuticle to the hair. It is one of the most effective treatments for dry and damaged hair. Hot oil treatment is also recommended for colored hair.
Moisture Treatment:


It is said that a moisture protein treatment can do wonders for damaged and dull hair, as it produces promising shine results. It's also one of the best treatments for split ends.

One of the most popular hair treatments nowadays is moisture protein treatment.
Detox Treatment:


The detox treatment in the salon has a high capillary treatment power that not only reduces root oiliness but also moisturizes the ends of the hair strands. The detoxification process consists of chemical, physical, and mechanical processes that will provide the hair with brightness, softness, flexibility, and UV protection.

Detox treatment provides your hair with a high concentration of powerful vitamins that improve hair health, balance the scalp, and stimulate hair growth. It also removes impurities and cleanses the stresses that cause the hair to be dull.
Relaxer Treatment:


Relaxer treatment is a method of straightening and managing hair that involves the use of lotions or creams. It reduces curl by breaking down the hair strands and chemically altering the texture. As a result, the hair will be straight and frizz-free.

The process can be tailored to reduce curl, remove frizz, and control movement, with the end result varying depending on your hair type. A hair relaxer will typically leave your hair straight for six to eight weeks, with occasional touch-ups required.

Professional stylists at a hair salon must know how to care for their customers' hair and add all of the nutrients that have been stripped away during the chemical process.
Toning Treatment:


The toning process produces the final color. Toning treatments are used to correct and maintain hair color: they can extend hair color, prevent fading, and correct a variety of coloring mistakes.

Cooler toners make blondes look more silvery, while warmer toners make them look more coppery. As a result, toning is the most important step in the color process. Toners, on the other hand, are not just for colored hair.

There are acid-based toners that can add shine to natural hair while not interfering with the color. This gives hair a super glossy varnish-like effect by reflecting light. Toner can last two to six weeks depending on the type of hair.

Toner can be kept in natural hair for longer than in damaged hair.
Hair Gloss Treatment:


Glossing treatments primarily use natural ingredients, and products typically contain hydrogen peroxide. This procedure treats the hair from within by penetrating the shaft and sealing the active ingredients inside.

The treatment smooths the hair surface, lifts the cuticles, adds shine, and strengthens it. Hair gloss is a type of semi-permanent dye, which means it will fade over time.

The effect of a hair gloss treatment lasts approximately four to six weeks before washing out.
Kérastase Fusio-Dose:


Another salon treatment that is great for all hair types is Kérastase Fusio-Dose. It, like a keratin treatment, aids in the repair of damaged hair and the reduction of frizz.

This treatment may be applied to your hair by a hairstylist instead of a standard conditioner, however, it is not as simple as squirting some liquid on your hands and rubbing them together.

A hair stylist will take close-up photos of your strands with Kérastase Fusio-Dose to get the best look at what needs to be fixed, whether it's dryness, colour damage, heat damage, or something else.
Brazilian Blow Out:


A Brazilian Blowout is a great way to get rid of frizz and make your hair smooth and sleek. It is a type of keratin treatment that uses chemicals to smooth the hair, making it dangerous for people who have sensitive skin or scalp conditions.

The treatment smoothes the hair by applying a protein layer to it. This protein layer guards against environmental damage, heat styling, and future salon treatments.

A Brazilian Blowout can last up to 12 weeks.
Wen's Re-Moist Treatment:


Wen's re-moist treatment is one of the most popular salon treatments for dry, damaged hair and those seeking an all-natural, chemical-free approach. Depending on your hair's specific needs, your stylist may choose from a variety of products from the brand for this treatment, including:
Natural essential oils
Vitamins
Conditioners
Color of vegetables
Herbs


The re-moist treatment's goal is to reintegrate moisture into your dried-out strands. You may feel weighed down by all the products, but your hair will most likely be shinier, bouncy, and nourished.
Inphenom:


The high-quality hair treatments offered by Inphenom are well-known, and this is also true of their treatment for dry, damaged hair. This five-step procedure is a great choice if your hair needs a lot of water.

The therapy from Inphenom helps to heal the hair from the inside out by strengthening the cortex, sealing the cuticle, and retaining moisture to stop additional damage.

Strong and smooth hair that keeps growing for a few weeks after the treatment is one of the outcomes.
OSMO Intensive Deep Repair Mask:


One of the greatest salon treatments for hair that has been overprocessed, overheated, and otherwise damaged is OSMO's Deep Repair Mask. This mask has a combination of vitamins and jojoba oil that is great for strengthening the damaged hair by feeding the scalp and hair strands.

These combine to help repair the harm, enhance shine, and increase luster.
Protein Treatment:


Protein treatments are ideal for damaged hair since they aid in hair reconstruction, reduce brittleness, and strengthen the hair as a whole. There are many different kinds of protein treatments, but they are all effective in providing the hair follicle with hydrolyzed protein and repairing damage momentarily.

The effects typically persist for a month or more.
Deep Conditioning Treatment:


For dry, damaged hair, deep conditioning combines powerful moisture with effective repair to provide the best of both worlds. For those with frizzy, flyaway hair, this salon service is fantastic.

Deep conditioning infuses the hair with moisture and nutrients, which promotes shine and aids in damage healing. If you frequently use heat or color on your hair, the results typically persist for several months, although you could need it more frequently.
Self-Heating Treatment:


Dry, damaged hair can be revitalized with a self-heating treatment. The addition of natural conditioners is one of the many advantages of self-heating hair treatments.

A self-heating hair treatment not only strengthens and smoothes up split ends, but it also makes your hair more manageable and stronger. For color-treated, damaged hair, self-heating treatments work best.

Always carefully study the labeling as several brands have their unique self-heating processes.
Nioxin's Treatment:


Your thinning hair is internally strengthened and re-fortified by Nioxin's deep repair hair masque, giving it a fuller, thicker, and healthier appearance. It balances out moisture levels, safeguards the scalp, and strengthens color protection.

Nioxin offers styling solutions in addition to this effective treatment to support you in achieving your ideal look. The best treatment for hair damage is this.
Most Commonly Asked Questions:
(Here are some typical queries concerning salon remedies for dry, damaged hair)

What is the ideal salon remedy for hair damage?


Keratin and Olaplaex hair treatments are the greatest salon remedies for hair that has been damaged. Both smooth over the hair cuticles, but Keratin employs chemicals to relax the hair, which may or may not be a good thing depending on your hair type, preferences, and needs.
Does keratin treatment work well on dry, brittle hair?


Yes, keratin treatments are beneficial for dry, brittle hair. The cuticles are smoothed over, making the hair easier to handle.
Are deep conditioners used in salons healthy for dry hair?


Yes, deep conditioning treatments aid in nourishing the scalp and hair with nutrients and oils that aid in moisturizing dry hair.
Which salon service is ideal for frizzy, dry hair?


One of the greatest salon treatments for frizzy hair is Kérastase Fusio-Dose, which helps to smooth out the cuticles and tame flyaways.
How much do salon services cost?


The typical cost of a salon service ranges from $30 to $100.

The top 12 salon treatments for dry, damaged hair have all been shown to be effective in repairing damage, softening the strands, and restoring moisture and luster, so if you have dry, damaged hair, you might want to give one of these treatments a try.
Conclusion:


There are numerous different hair treatment options available that are made to benefit your locks in various ways. With just one treatment, usually within minutes of your consultation, you can repair damage, restore your hair to its former splendor, or completely change your appearance.

If you're having trouble getting the style you want with your hair, know that there are solutions out there!

So many questions and so little time. Our article on Hair Loss may assist you. If you're looking for a Salon in your area, perhaps this list will help.