Travel Tips For Couples: 7 Essential Hints To Make Holidays Fun
What to know before traveling abroad as a couple for the first time.
Tips for couples in the travel area can be many and varied. Most people consider traveling together to be a significant step in their relationship. It's the moment when you're both out of the comfort zones that you can find out whether you're a good team. You must work as a team and be honest about your travel visions to have the most stress-free and enjoyable travel experience possible. Here's what you can do to make it work better for you.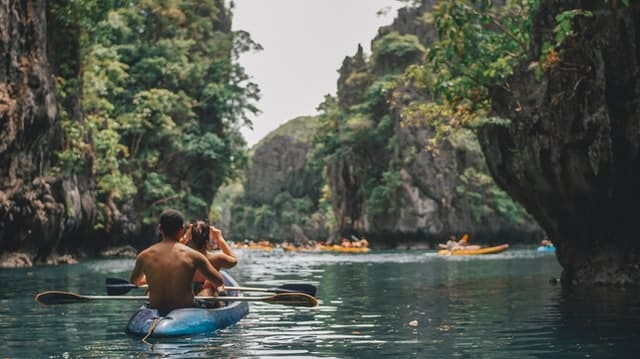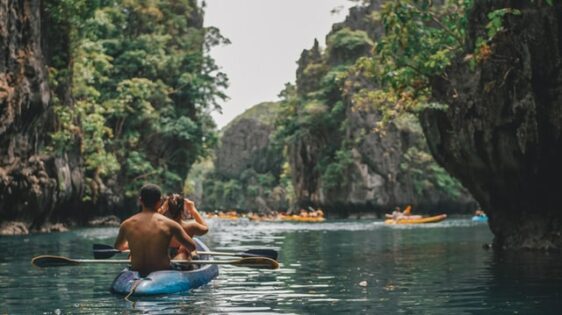 Tips for Couples When Traveling:
1. Be Open And Honest With Your Partner About What You Hope To Get Out Of Your Vacation:
Everyone has their own interpretation of travel. Travel is a time for both of you to see the world, learn about other cultures, pick up vocabulary in another language, and try new foods. On the other hand, traveling can mean going off the grid for a week and unplugging or relaxing at a beach resort.
Since travel can mean different things to different people, it's essential to talk about what you both want to get out of your journey. There is plenty to do on a trip!
2. Be Prepared To Make Last-Minute Adjustments:
Not every trip goes according to plan! Perhaps you had transportation plans that were canceled or a day trip that was postponed. Plan how you'll deal with changes in the program together. Never be afraid of change because it can be beneficial. As a result, aim to keep your scheduled events to a minimum so that you can make an informed decision quickly.
3. Demonstrate That You Have Taken The Time To Learn About The Destination:
Traveling together requires some planning, from finances to phone arrangements, which can be done together using a checklist or conversation. If you aren't entirely coordinated in your trip planning, you should have a general idea of what you'll need. Travel partners must work through those measures together to ensure that they're both ready to leave.
4. Take Time To Recuperate!
It's essential to explore, see the sights, try the foods, and possibly exhaust your to-do list while traveling with your partner, but it's also important to relax! Relaxing can be beneficial to both of you at times. It's a perfect opportunity to recharge your battery and prepare for your next day's activities.
5. Surprise Your Partner With A Unique Gift:
Isn't it true that everybody enjoys a good surprise? Some people want small surprises, such as an unexpected present. In contrast, others enjoy the mystery of being whisked away by their partner to an undisclosed location.
Keep in mind that while preparation is fantastic, surprises can be even better! You can display your enthusiasm for your first trip by devising a little surprise on the spur of the moment.
6. Never Forget The Importance Of Commitment:
Everyone has a different travel style, and one of the things you'll learn on your first trip together is how to travel well with your partner! Things will never go exactly the way you want, which is why you need to have a middle ground on doing things in a way that can please both of you. This can help you strengthen your relationship.
7. Consider The Budget:
On your first trip together, budgeting is crucial. Traveling can require a different budget than what you spend at home. Suppose you spent a lot of money on flights or transportation to get to your destination. In that case, it's a good idea to talk about how much more money you can spend on lodging and regular daily expenses.
For a rounded overview of travel and how you can make it fun, please visit this page. Before you travel anywhere though, please check with the WHO.