Same-Sex Couple Travel: 5 Places To Know About
Best cities for LGBTQ+ travel!
When it comes to same-sex couple travel, did you know that there are anti-gay laws in over 75 countries around the world? These countries have made homosexuality an immoral and criminal offence; 12 of them even have death penalty laws. As a result, it's essential for LGBTQ+ travellers to feel comfortable and welcomed while visiting new places without fear of getting swept up in anti-gay campaigns.
It is always a good idea to research the political consequences, security threats, and precautions you may take before traveling. Boycotting a city because of its anti-gay laws benefits neither the LGBTQ+ community nor the tourist. However, being honest about your sexual orientation or behaving openly in public might not be the best choice. We've compiled a list of gay travel ideas, including things to do, places to visit, and destinations, to help you plan a safe holiday.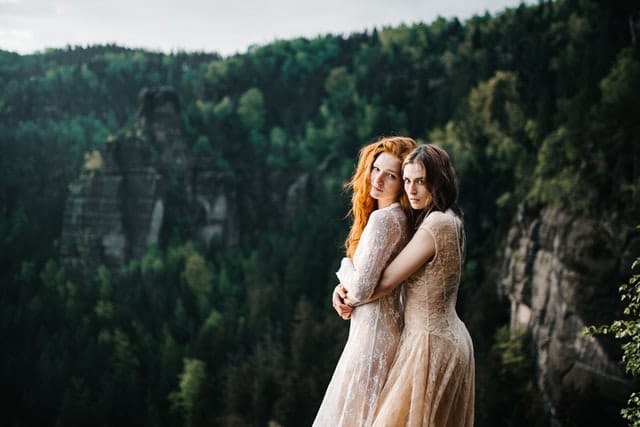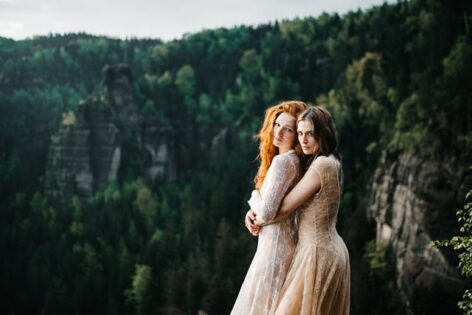 Same-Sex Couple Travel Tips:
1. Berlin:
Berlin is cosmopolitan and diverse, with one out of every ten people in its 3.5 million-strong population identifying as bisexual or gay! Same-sex couples are classified equally to heterosexual couples in one of Europe's most liberal destinations. Begin with the magnificent Brandenburg Gate and German buildings from the 18th and 19th centuries, such as the Cathedral.
Dress up and head to the Gas Lamp Quarter after dark, where you'll find a diverse range of LGBTQ+ restaurants, bars, and nightlife spots, as well as a lively crowd having a good time on the streets. If you want to dance, go to Berghain, a dance club transformed from an electric plant into a massive concrete and steel dance floor.
2. New York:
New York has always been at the top of the gay map. The Big Apple is one of those fantastic cities that will take you to the best' gay-vacation' of your life in a city known for its internationally renowned skyscrapers. Apart from being a melting pot of culture, media, entertainment, trade, politics, and fashion, it is also known for its skylines worldwide.
The gay villages of Hell's Kitchen, Greenwich Village, and Chelsea are the forerunners. There is no way to cover the vast array of cuisines on your bucket list of things to do in New York in terms of dining. Chelsea's Elmo is a popular and crowded eating establishment for both locals and gays. You could visit the Cafeteria, known for its stiff drinks, noisy techno music, and lovely staff. Also, pass by the Leslie-Lohman Museum of Gay and Lesbian Art and see a Broadway presentation. Stay and mingle at the LGBTQ+ Community Centre, and visit Central Park for free.
3. Montreal:
Montreal, Canada's Francophone capital, is another fantastic travel destination. French men are amazing lovers, and Montreal isn't far behind! Montreal, like Paris, has its own set of pleasures, and it is easily accessible from anywhere in Europe.
4. Puerto Vallarta:
Have you heard that the gay commune in Puerto Vallarta has a lot of firsts? This is Mexico's version of San Francisco in the United States. When the weather in the United States turns cold, the gay community appears to take over Puerto Vallarta, with its beaches, restaurants, pubs, hotels, and activities.
Ask the locals about travel ideas, modern facilities, gay beaches, the Gay Pride Parade, or an LGBTQ+ New Year's Eve celebration. Both of them can be found in Puerto Vallarta. The beaches of Banderas Bay, Sayulita, the surfer's Mecca, the regular action at Playa Los Muertos, and The Blue Chairs are all must-sees.
5. Tokyo:
The polite Japanese people do not engage in public displays of affection, sexuality, or become openly gay. Another odd thing about Japanese men is this. They are gay on weekends but prioritise their families during the week! When it comes to LGBTQ+ equality, Tokyo will lead the way with its many activities. One of the best travel tips for lesbians is to never skip a bar called Goldfinger.
If you are in Tokyo in May, you should attend the Tokyo Pride festival. Irodori, which is more upscale, is also LGBTQ+ friendly, and has excellent dining options and a venue called Colourful Station for queer people to explore. Tac's Knot is a gay-owned cocktail bar that celebrates gay artists. Advocates Café is for lesbians and gay men who want to have a good time at a bar.
For updated information at any time, please visit the IGLTA site. You may also like the information we have for you on this page.