Rainbow Travel Tips: 8 Safe and Welcoming Destinations
A Guide to the best travel destinations for a same-sex couples in 2022.
Rainbow Travel Tips are particularly relevant at this time as many queer travellers are excited to get out on the road after nearly a year of hunkering down. According to the timing and implementation of vaccines, 2022 and beyond will see unusual travel, as certain areas will become available more rapidly than others. Here are some exciting places to visit in 2022 that are both healthy and interesting.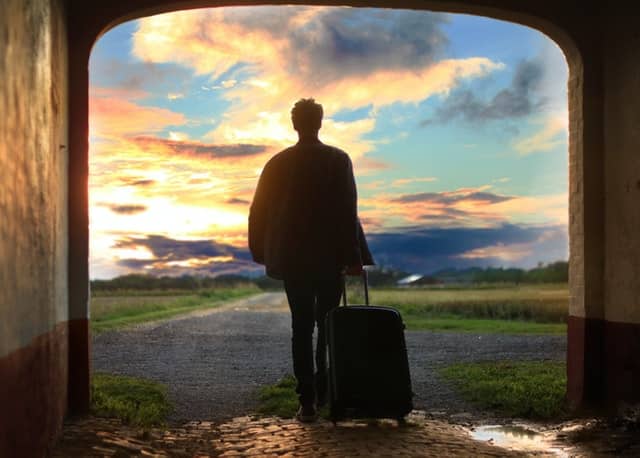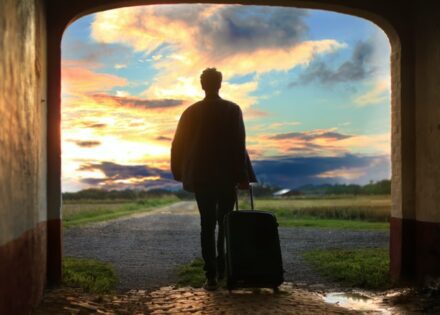 Rainbow Travel Tips To Keep You Safe: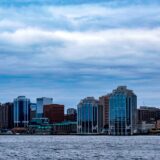 1. Halifax (Canada)
Given their distance from many of the United States' major cities, Canada's Atlantic Provinces are mainly unknown to the LGBTQ+ community. Halifax, on the other hand, is a hidden gem that deserves further recognition. You'll find something to pique your curiosity, from exclusive museums to lighthouses, modern cuisine to biking. There are many different activities to do!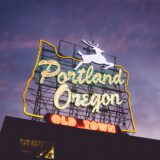 2. Portland (U.S.A.)
You could spend months exploring the West Coast's beautiful stretch from Portland to Seattle to Vancouver. The urban vibe is also fantastic, and Portland, Oregon's largest city, is a great place to start. The city's food, coffee roasters, and countless microbreweries will keep you coming back. There's a thriving gay community that hosts unique activities like Peacock in the Park each June.
3. Auckland (New Zealand)
New Zealand has been one of the world's most promising countries in combating COVID-19, with less than 100 active cases. Visitors are eager to return to Auckland, voted among the world's queerest cities. How quickly this happens in 2022 will undoubtedly be determined by the launch of vaccinations and travellers' willingness to get vaccinated.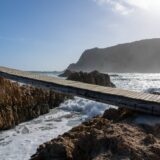 4. Knysna (South Africa)
South Africa is eager to entice visitors back from Europe and the United States. It has several benefits, including a diverse range of outdoor activities like wineries, beaches, and safaris. On South Africa's fabled Garden Path, Knysna is about a six-hour drive east of Cape Town and offers spectacular scenery and plenty of adventure. Parasailing is famous in the area, but you can also try other activities like visiting an elephant sanctuary, going whale watching, or trying world-class cuisine.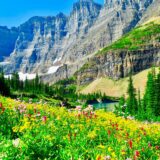 5. Montana (U.S.A.)
In 2022, road trips and outdoor activities will be shared once more. From progressive reserves like Missoula and Bozeman to outstanding National Parks like Glacier and Yellowstone, Montana has a lot to offer to queer outdoor enthusiasts. Don't miss ranches like Paws Up if you want to create some truly unforgettable vacation memories.
6. Rhode Island (U.S.A.)
Although the allure of nearby Boston as an LGBTQ+ hotspot may tempt some visitors to pass up Providence, it is well worth visiting. Rhode Island's capital city has a charming and walkable downtown that appears to be brimming with queer couples strolling hand in hand. Plan your visit around Rhode Island Pride, and enjoy a fun nighttime parade of floats that shimmer and light up. It's a one-of-a-kind event that draws up to 100,000 people.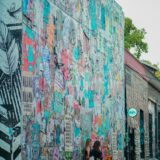 7. Buenos Aires (Argentina)
This Argentinian jewel is often referred to as "South America's Paris," but it's more interesting than that. Some parts of the city resemble Paris, while others resemble Amsterdam, Manhattan, Los Angeles, and Berlin. Go for the food, bars, and museums, but don't miss out on a queer tango lesson.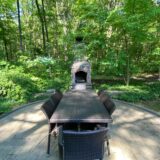 8. Saugatuck (U.S.A.)
This gorgeous and unexpected town, located a couple of hours' drive counterclockwise around Lake Michigan from Chicago, has long been a popular seasonal LGBTQ+ destination for Midwesterners. Beautiful beaches, charming stores, a plethora of excellent restaurants, and countless boating opportunities await. The Dunes Resort in nearby Douglas hosts various entertaining activities, including drag shows, karaoke, and poolside DJ parties.
It's time to travel the world, meet new and interesting people in a safe and covid-19-aware fashion. We hope you enjoy your travel – wherever, whenever and with whom it may be.