Preparing to Travel: 5 Things To Do Before You Go Abroad With Your Partner
Checklist for traveling abroad with your partner for the first time.
Preparing to travel abroad is an experience that should be done well ahead of time. The majority of your planning should focus on ensuring your health, safety, and financial needs. We've put together this international travel checklist to help you prepare for your next long-distance trip with your couple.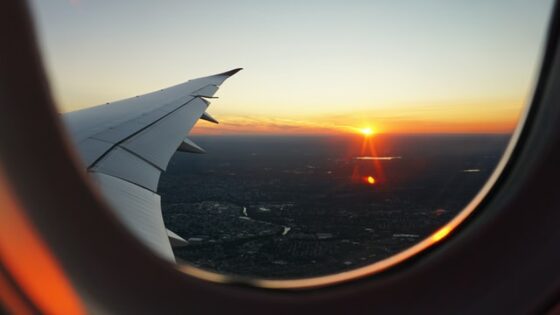 Preparing To Travel:
Prioritise Safety:
One of the most straightforward and essential elements on an international travel checklist is also one of the most often overlooked. Many tourists bet they won't be among the small percentage of travellers who need evacuation assistance or cover from hotel or flight cancellations. Travel insurance can be precious in an emergency abroad. Any warnings you get from friends or the local embassy will tell you whether or not you can prepare for any unexpected challenges ahead of time. For example, travel insurance can be as cheap as a few dollars per travel day. It covers everything from a broken camera to emergency medical care. It can potentially save you hundreds, if not thousands of dollars.
Make a List Of Your Must-Have Travel Documents and Credit Cards:
Make sure your passport is up to date. Some countries require a passport to be valid for at least 6 months after your return date. So double-check that you won't be turned away or detained at customs because of an expired passport. If you are unsure if you need a visa, you might want to pay a visit to the local embassy or consulate. Keep physical and digital copies of your passports and all of your documents in case something goes missing. Inform your bank and credit card providers of your travel dates so that it accepts your payments, and inquire about foreign ATM fees. Bringing several cards is often a brilliant idea in case one stops working.
Don't underestimate the value of a cell phone picture of your passport; it will almost certainly be helpful. Email yourself a digital copy of the image if your phone runs out of batteries or goes missing. You may also want to bring a backup copy of your passport photo with you on your trip; getting one on hand will help speed up the processing of a new document.
Vaccinate Yourself:
It's best to get the necessary vaccines out of the way as soon as possible since complete immunity can take several weeks. Some medications need several doses that must be given over days, weeks, or even months. Consult your doctor about having the prescribed vaccines, as vaccine protocol varies by region. For instance, if you've traveled to risk areas, & hundreds of nations demand evidence of yellow fever vaccination. A travel clinic will assist you in determining which vaccines and medications are needed. Keep your vaccination certificate in your carry-on bag if you need to show it to customs when you reach the country.
Ensure That Your Home Is Well Cared For:
Nothing is more frustrating than remembering 3 time zones later that you failed to interrupt your mail delivery or remind someone to water your plants. Make sure you've covered all of your everyday responsibilities before you leave. You can also list your home on web platforms to find a house or pet sitter to help you with your chores.
Take These Things With You:
You'll want to keep the majority of your essentials in your carry-on. Don't forget to bring your passport and visa, medicine, insurance documents, and identification cards, as well as a portable battery, electrical converters, antibacterial wipes, and your mobile phone and charger.
Part of your preparation should be to read this article.