Learning About Couples' Massage
How to give your partner the best massage possible.
A good massage feels like a love letter to the whole body. Whether you go to the spa every now and then to take care of yourself or to seek relief from chronic pain, there are many reasons to choose. Professional massages are great, but they are generally expensive. Massaging someone close to you will bring its own rewards.
Couples who give and receive massages at home can experience many benefits, including establishing a more profound connection physically and emotionally. Massaging is a way to express selfless love and affection, in addition to promoting trust, improving communication, and expressing vulnerability. This is an excellent opportunity to practice the agreement and find what you want. It sounds great, and trying to give it to someone as a beginner can be intimidating. Here are some pro tips for giving your partner a full-body massage.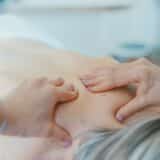 Create A Perfect Massage Spot For Your Partner:
Unless you have purchased a massage table somehow, you may want to create a temporary spot to relax. It should be easy to move and very comfortable for the recipient. Picking the right place for the massage is fundamental, as nothing can kill emotions more than accidentally rolling off a recliner. Experts recommend your bed, especially if your massage will cause fantastic sex afterward.
If you think the floor is a better choice, please add many cushions and pillows to create a peaceful space. When putting it on, make sure to gently stroke your partner's back. For extra support, place pillows under your knees and head when your partner is looking up.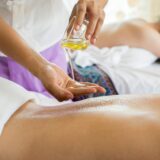 Choose The Best Massage Oil:
Oil is not necessary, but it is standard in most professional courses because it can efficiently help your hands glide through tight muscle groups. Since you may apply a lot, it is best to use a neutral oil. If you know that you like the smell of essential oils, add a few drops to the mixture.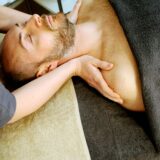 Good Lighting Is Everything:
A few simple touches will turn your bedroom into a spa area. Eliminate electronic interference, such as computer screens and LED flashlights, and turn off the phone ringtone. Dim the lights and ensure a comfortable temperature. If necessary, use a blanket. You can also light candles, burn incense, or use an indoor spray to set your mood and intentions.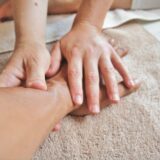 Ask Your Partner About Their Pressure Preferences:
People have different pressure points. If you want to deliver a great massage, then it's best not to assume how (or where) your partner wants to be massaged. Some people need gentle touch everywhere. Others think that a good back massage requires getting in and pressing hard. The difference between an unsatisfactory or even painful result depends plenty on the pressure points.
The key is to move slowly and ask if your partner is willing to withstand more pressure in a specific area. Encourage them to let you know when you do something that feels great. Use language such as up, down, left, and right. When you discover those magical places, stay there for a long time until your partner asks you to keep going.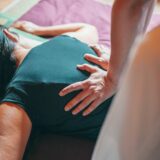 Get To Know The Basic Massage Strokes:
The goal should be deep relaxation. Therefore, it is essential to create an atmosphere of love with no stress and tension. In other words, there is nothing wrong with knowing a little about the basics of massage. Once you've gained some basic familiarity, the person you are massaging can say precisely what they like next time. Find a good YouTube video and learn about the basic massage strokes. This will make a massive difference in the way your partner enjoys the massage.