Learning About BDSM
Fundamentals and basic information.
The term BDSM refers to sex behaviours such as dominance, power, and submission. During sex, one partner usually takes a more dominant position, while the other is more submissive.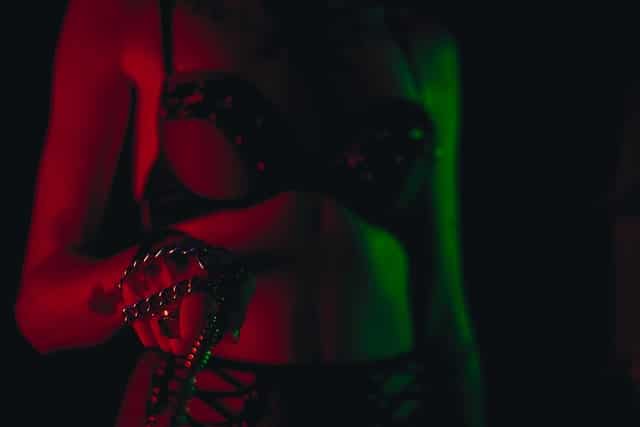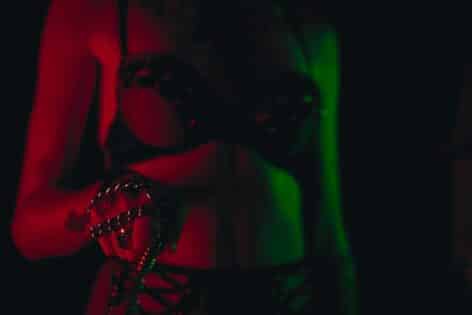 Learning About BDSM – Some Facts and the Terminology Used:
Groups of BDSM:
The acronym BDSM can be classified into the following groups:
Bondage: Restraints on a partner's freedom of movement with chains, handcuffs, or other restraints.
Discipline: A dominant partner's dominance over a submissive partner is based on agreed-upon rules and punishments.
Dominance: The act of exerting physical control over a physical partner, whether during or outside of sex.
Submission: The act of submitting to the decisions and desires of the dominant partner.
How Many People Use BDSM?
According to a study published online in 2016, in The Journal of Sex Research, nearly 47 percent of women and 60 percent of men have fantasized about sexually dominating others, while slightly more women and fewer men are aroused by the prospect of being dominated. According to the same survey, nearly 47 percent of adults would like to engage in at least one nontraditional form of sexual activity, and 33.9 percent have done so at least once.
Is BDSM a Medical Disorder?
Mental health professionals used to question whether people who practiced BDSM were mentally stable. With the publication of the new Diagnostic and Statistical Manual of Mental Disorders (DSM-5) in 2013, the American Psychiatric Association took a major step toward destigmatizing kink. For the first time, the guidelines made a strong distinction between consenting adults who participate in sexual activities beyond the norm, such as BDSM, and those who compel others to do so without their consent.
There are real sexual illnesses with common symptoms. For example, causing physical or psychological suffering on another person for the purpose of sexual gratification is known as sexual sadism disorder. And sexual masochism disorder entails putting yourself in situations where you are embarrassed, beaten, or violated for the intent of sexual gratification.
The distinction between these two conditions and BDSM is that in the case of sexual sadism disorder, consent is required, while in the case of sexual masochism disorder, BDSM does not go to the extent of causing extreme pain or impairing work.
Why Are People Interested In BDSM?
The majority of evidence suggests that BDSM devotees are psychologically stable and typical in every way except that they find conventional ("vanilla") intimacy unsatisfying and desire something more intense. This is backed up by a seminal report published in the Journal of Sexual Medicine in 2008. It was discovered that people who participated in BDSM were more likely to have had oral or anal sex, had more than one partner in the previous year, had sex with someone other than their usual partner, had phone sex, and had manual stimulation of the anus, among other things.
People who engage in BDSM are typically people who have thought a lot about their sexuality. They've investigated and confronted their sexual limits. They basically know what they want and do it. This improves their sexual encounters as well as the overall quality of their lives.
Many people believe that wanting to be punished or controlled is a pathology or a perversion. Beginning in childhood and continuing until the end of our lives, we each create our sexual fantasies based on our various tastes, perceptions, and curiosities. Everyone is different. Some people see BDSM as a way to be free, to let go, and to play a different role than they do in their regular lives. And why should it be considered abnormal?
"When a man truly loves a woman she becomes his weakness. When a woman truly loves a man he becomes her strength. This is called Exchange of Power." — Unknown